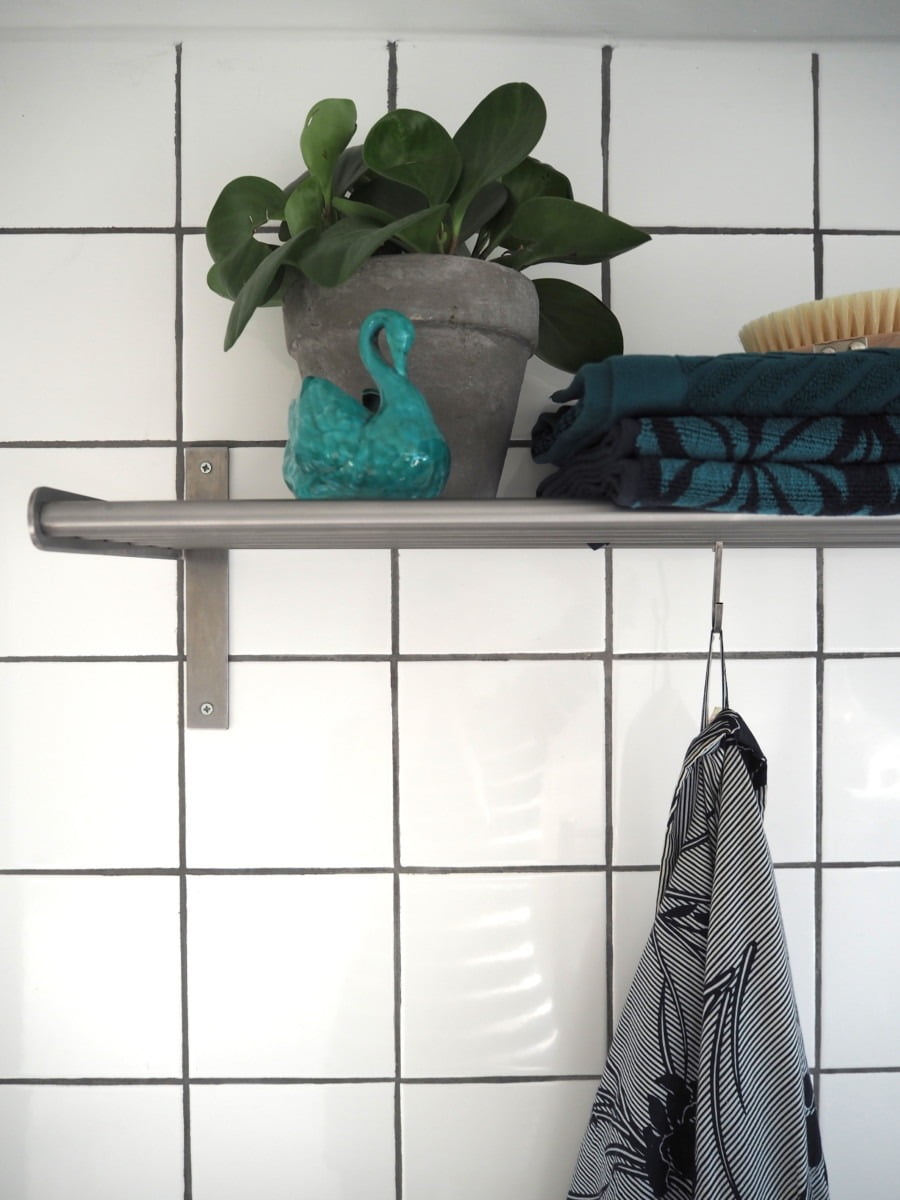 If you have been stopping, then you would have seen my transformation of my best friend's tiny bathroom. From seriously crappy to something-rather-wonderful. Now, today – I can excitedly reveal the end results.
I'm not taking any credit here – my friend, Nic and her husband, Baz worked like the devil to get it all done. I was there at the end of a phone or on Pinterest, doing all the fluffy stuff while they did the hard work.
Big thanks for Bathroom Takeaway holding our hands through the whole process.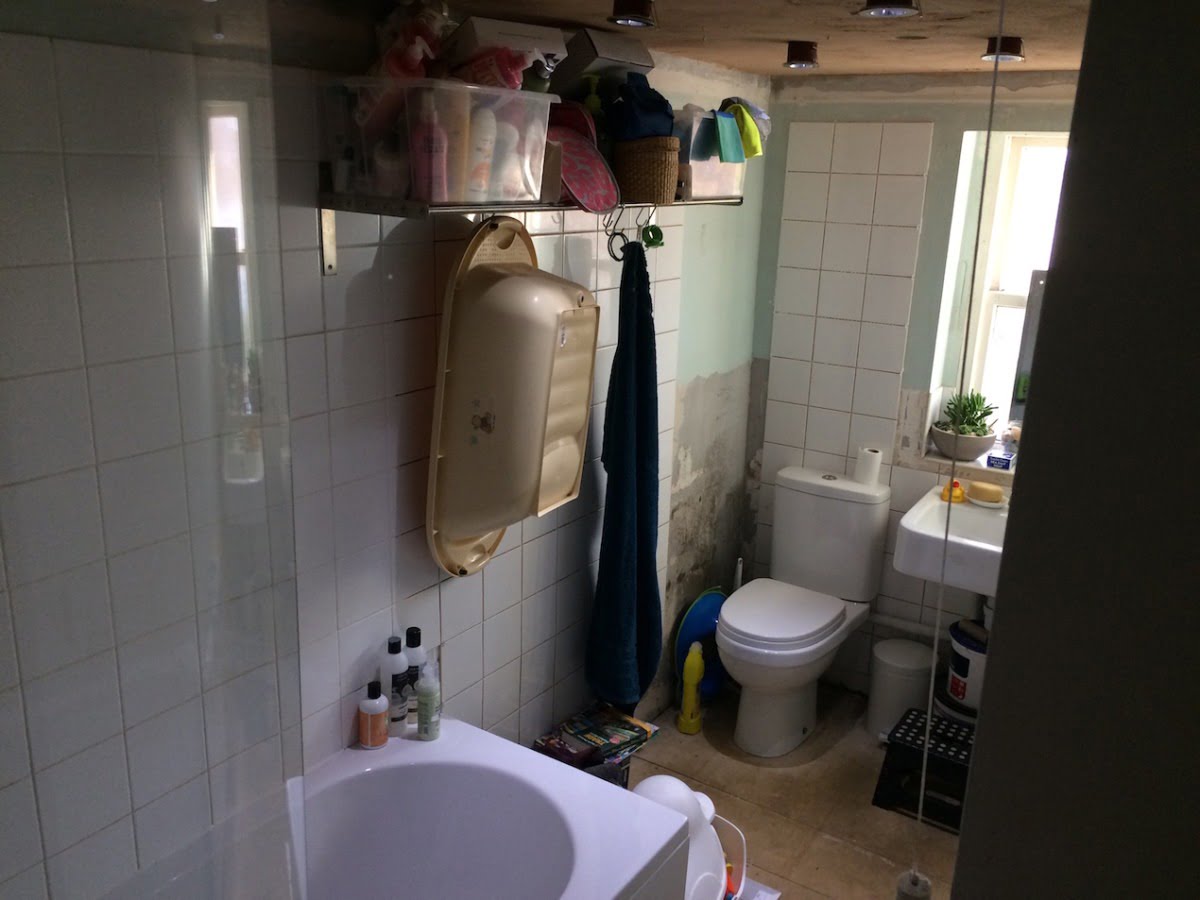 BEFORE
I'm sure we all agree this is not a great bathroom. All agreed? This is where we were in October.
Bathroom made my best friend stressed
Clutter, Clutter, Clutter
Half-finished tiling
No flooring. To. Speak. Of.
Dingy and dark (that's what raw plastered walls do for you).
Massive scratched in the bath
Shower head sunk into the ceiling.
I've posted loads more truly awful 'before' shots here so you could see what my friend had been living with for over 6 years. And I posted all bathroom planning ideas – both posts you might find helpful if planning your own makeover.
Alrighty, lets swiftly move on.
AFTER

The hubby did good. Weekend after weekend was spent getting this bathroom finished. For a 2m x 1.5 wide room there seemed to be endless problems. We were all happy when the room was done.
Well maybe more relieved.
Shall we do this….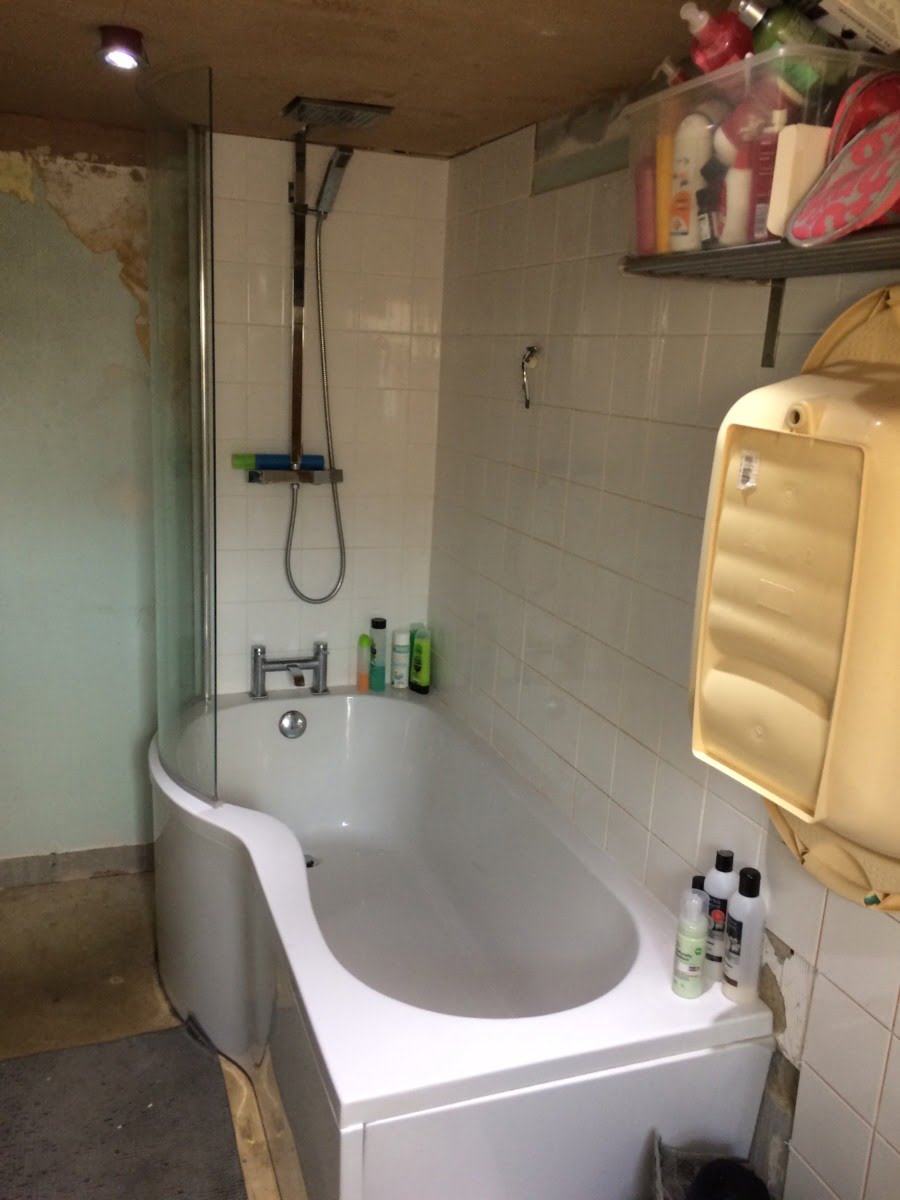 BEFORE
Big breath….
AFTER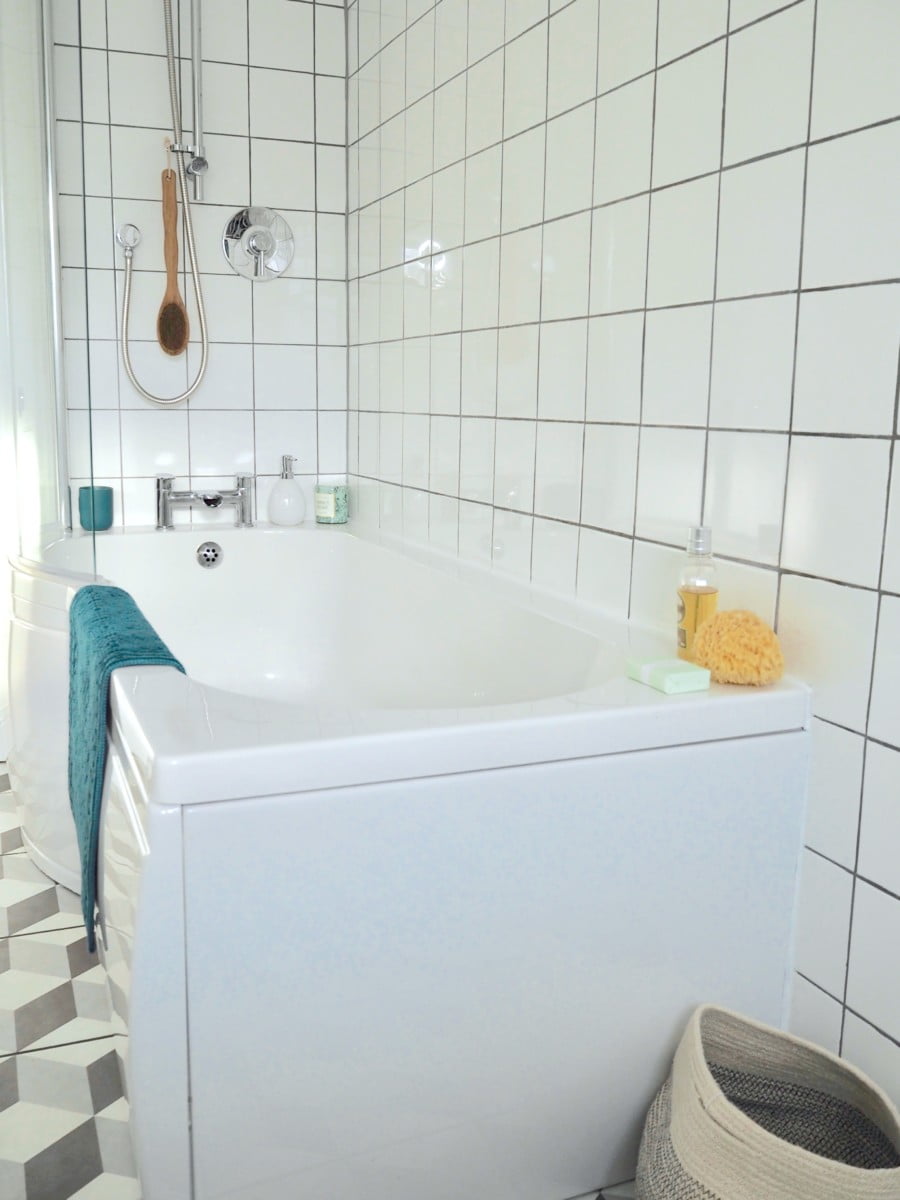 Doesn't it look smashing. So much fresher and cleaners. A happy space.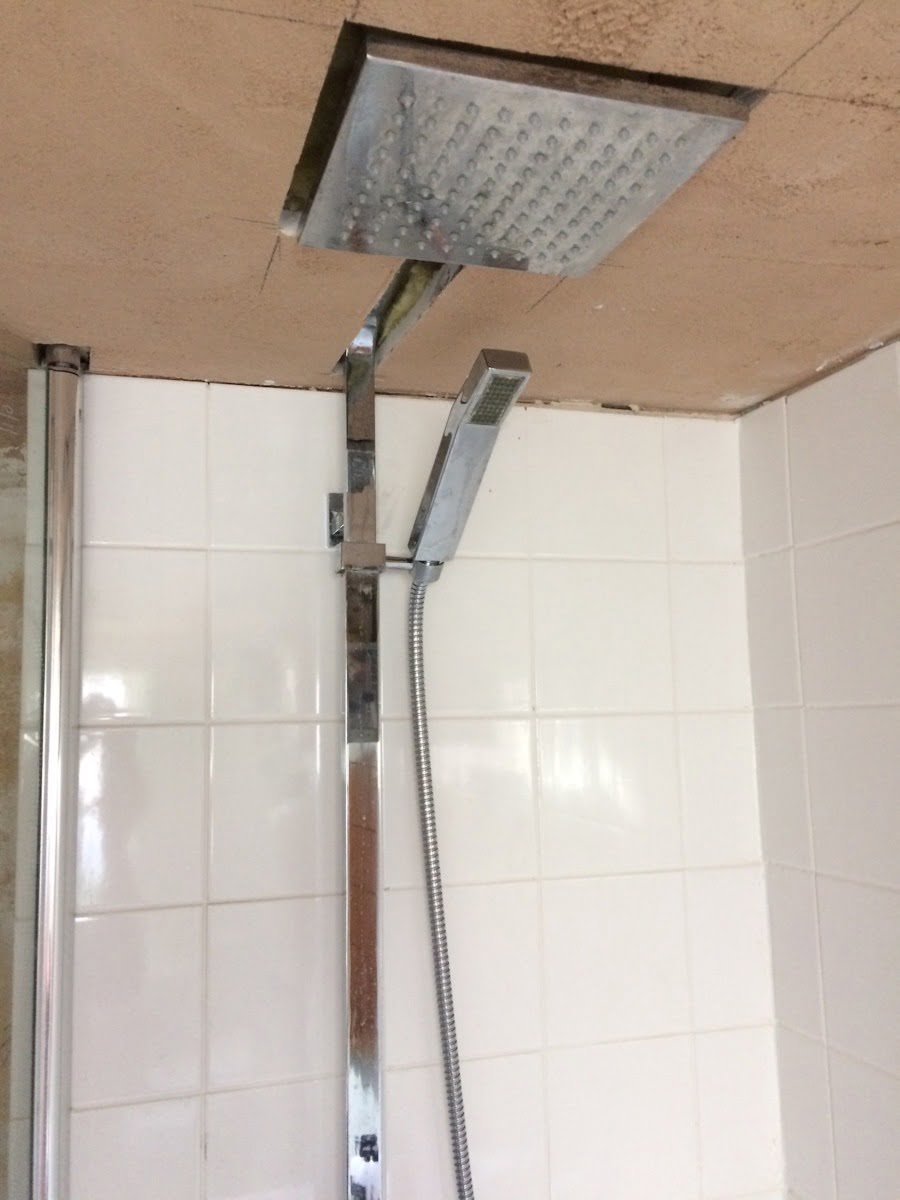 BEFORE
I know. Right?
AFTER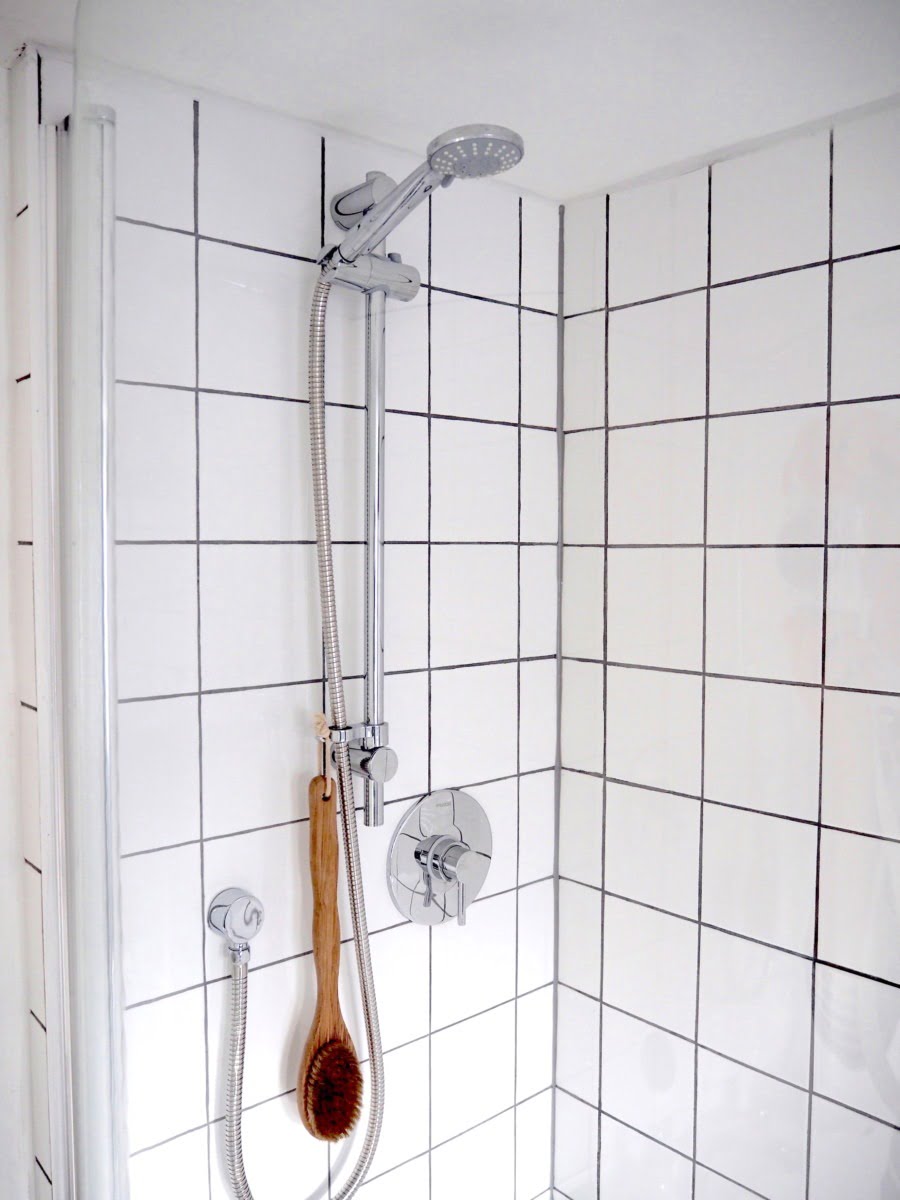 Once the husband was finished, Nic spent hour after hour painting over the raw plaster walls. It took her 6 coats of white (I know as I got a text with every layer that went on). Nightmare.
Now the fun bit. SHOPPING! Nic and I spent hours messaging back and forth stuff we loved for her room. I suggested she put a piece of art in the room (look at my Kate Bush print in mine). She picked the sexy lips Peaches print.
Nic than bagged some Orla Keily towels from TKMax. I picked up some extra bits and bobs from H+M. Don't worry, I'll put a shopping list at the bottom 🙂
Let me give you my picture heavy tour of the place.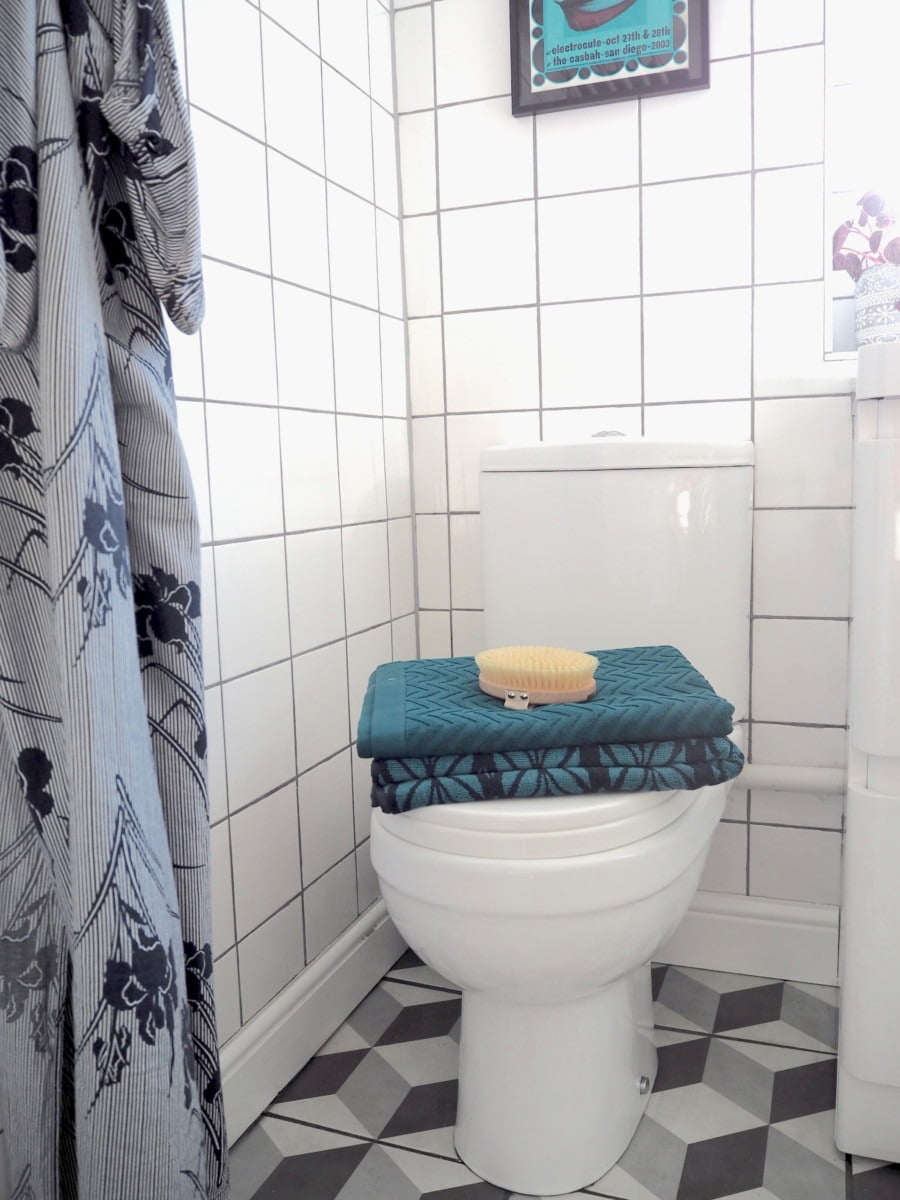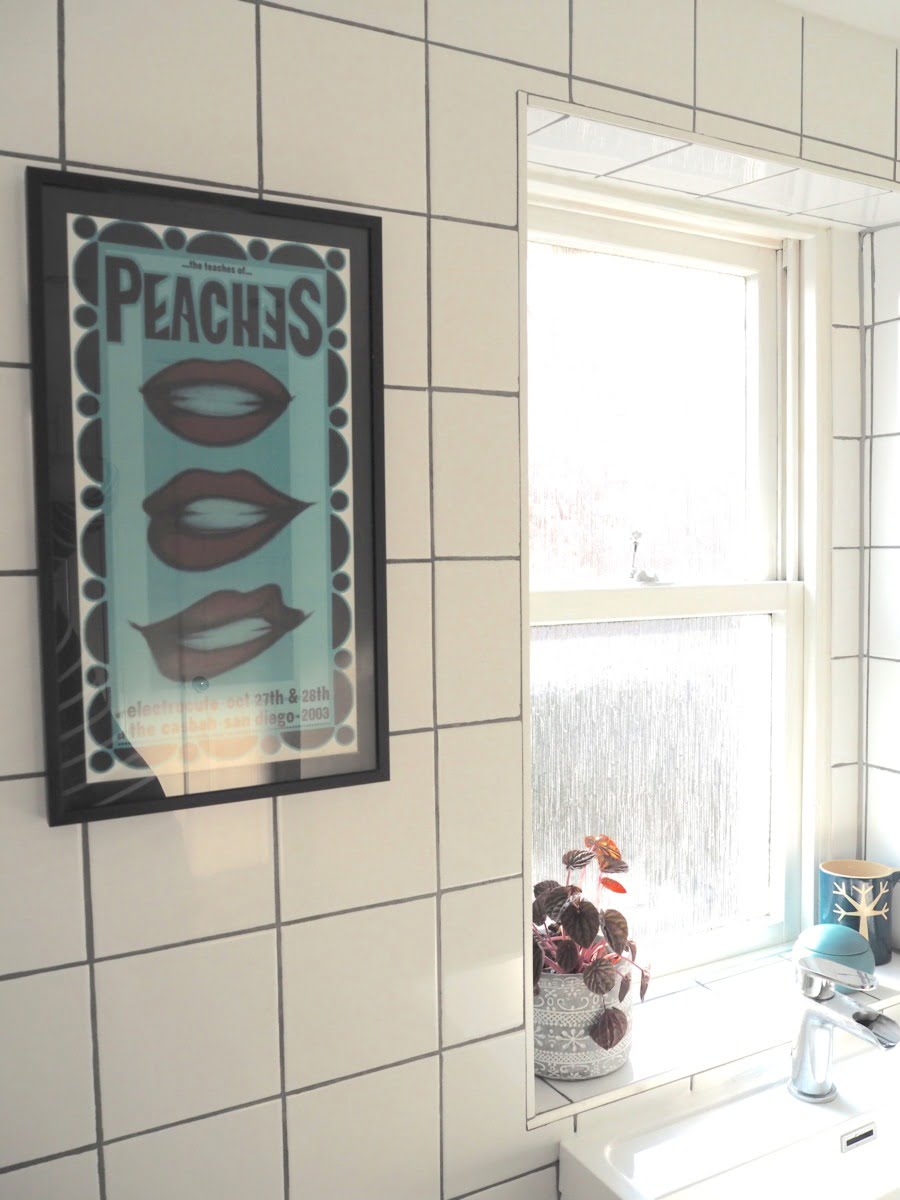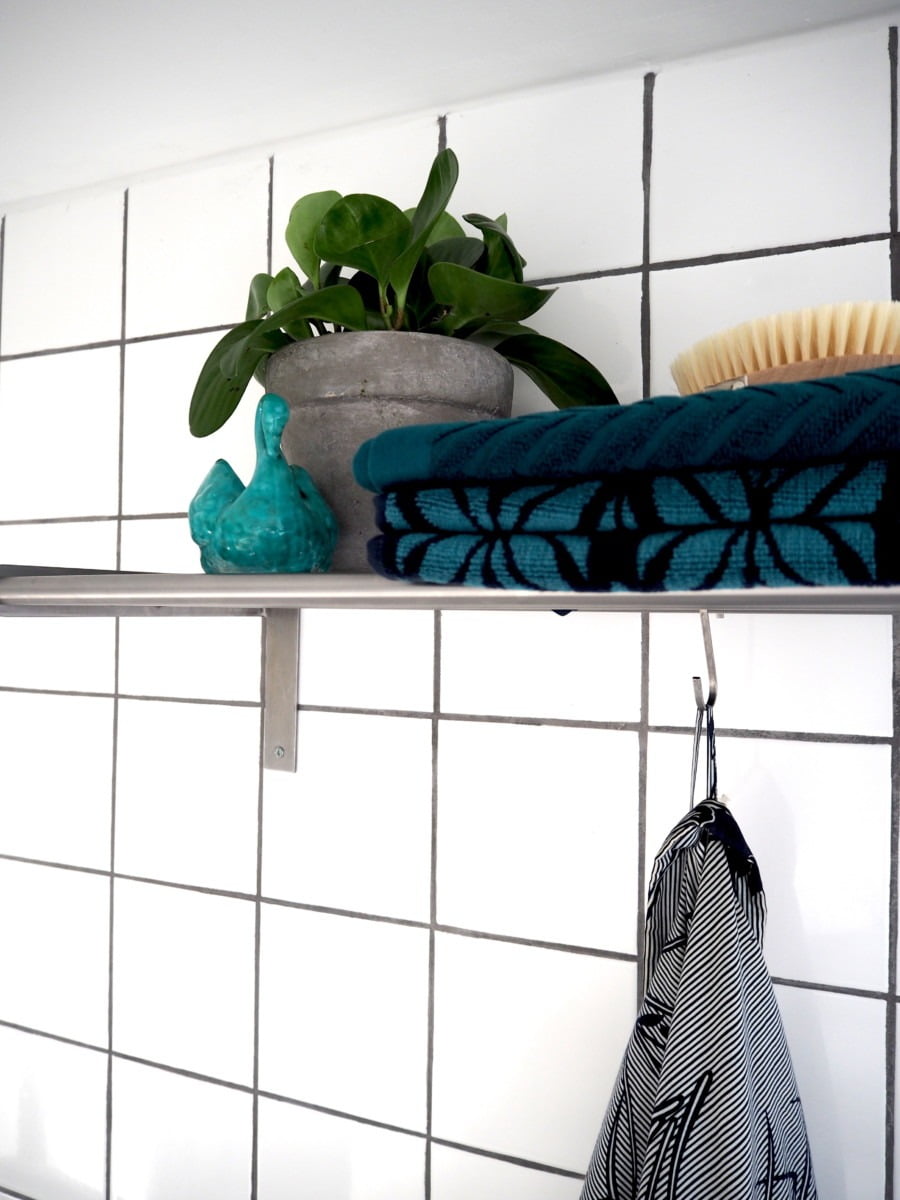 Nic spent hours looking a shelving to replace this one from Ikea. We even ordered one online but when it turned up it was a bit – meh. Short on money (and time at this point) we decided to put this one back up.  This way we didn't have to drill new holes in the wall too.
When it was styled up – you know, when all the cr**p was cleared off, and we styled it up with pretty towels – the shelf looked good.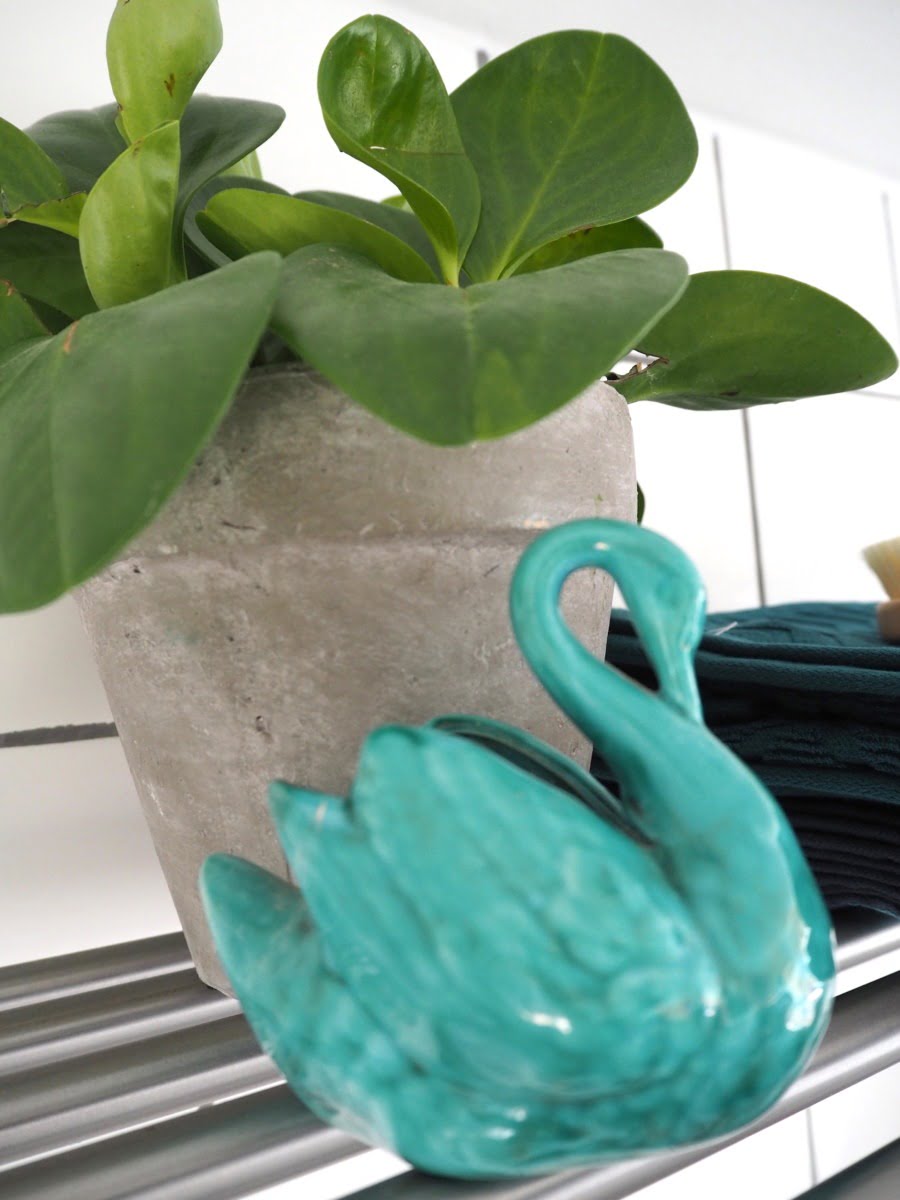 The waterfall taps were my idea. I think that is because I want them for my own bathroom. Love them. Small bathrooms rock that hotel-chic-spa-style-luxe-look-vibe.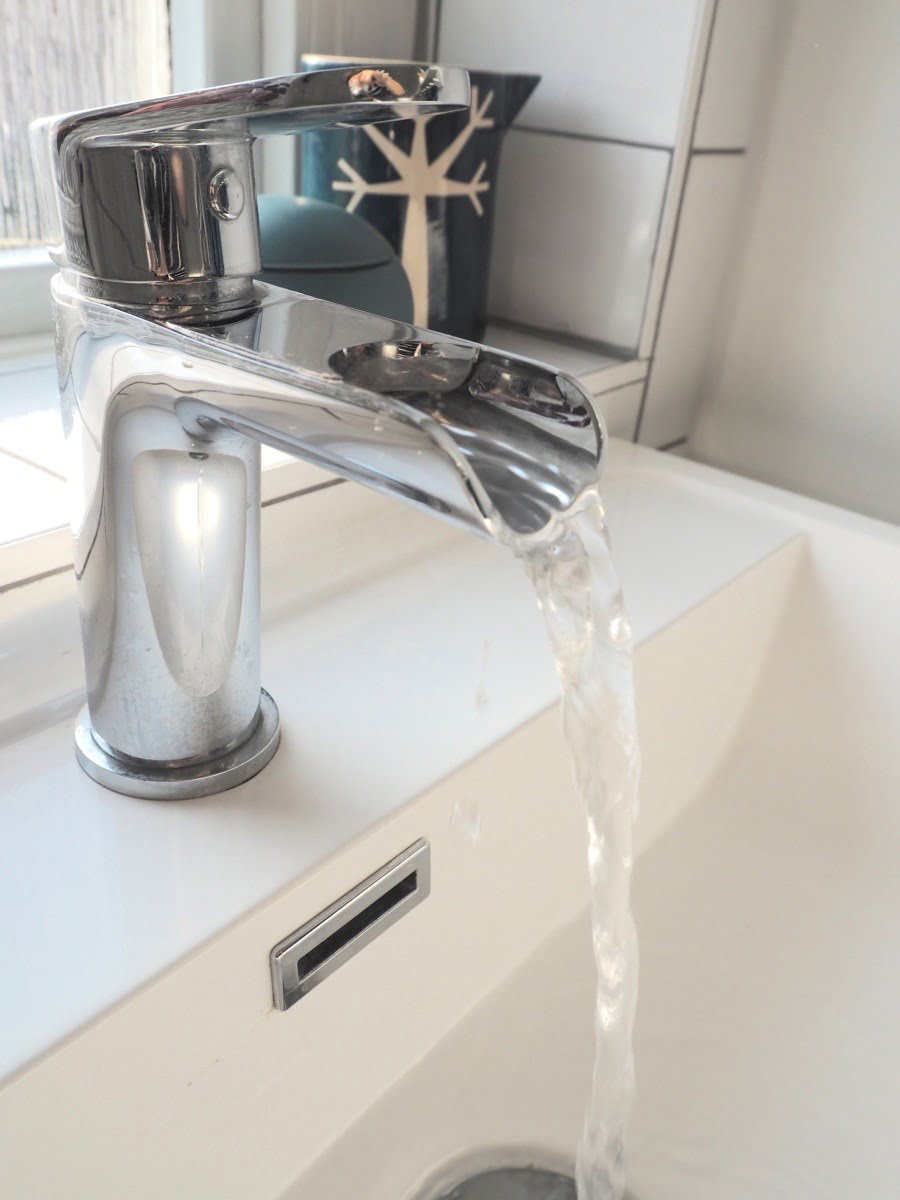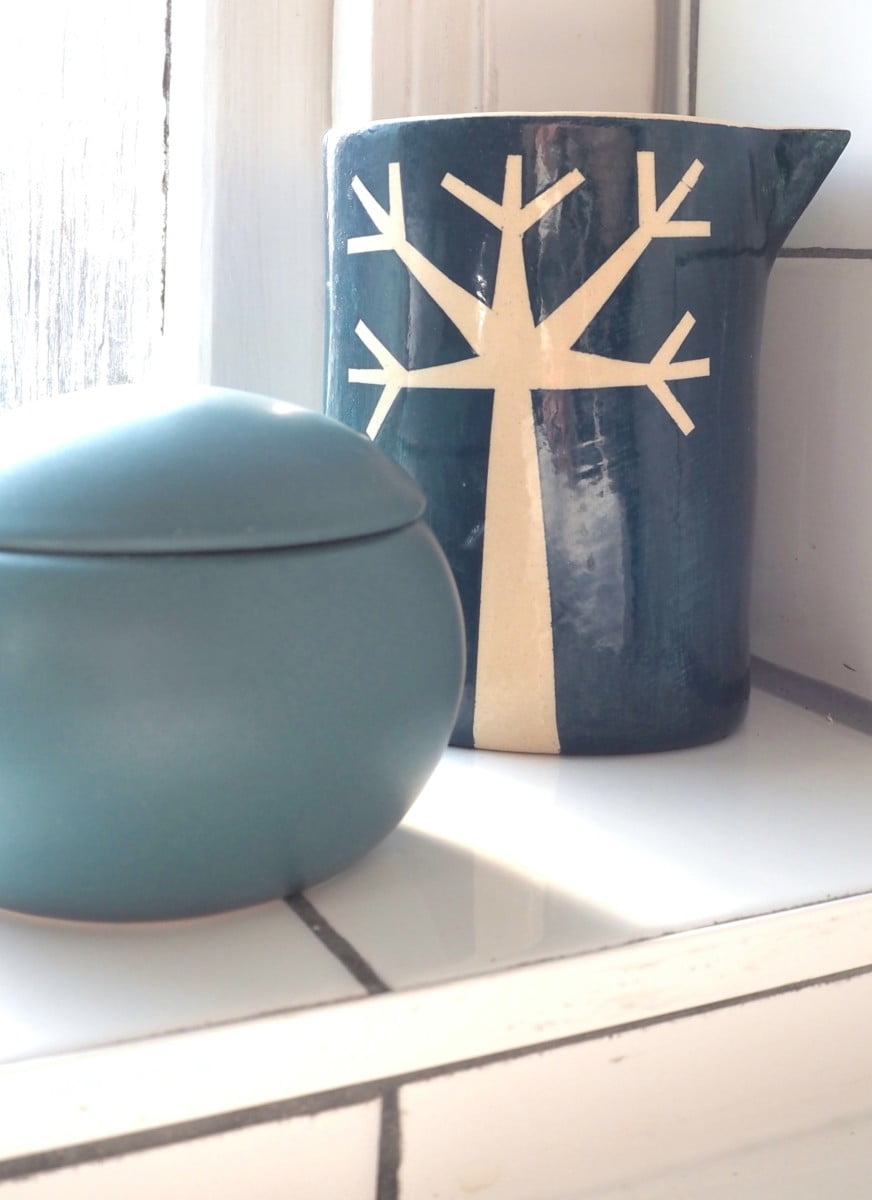 I spotted this beautiful ceramic jug from Nic's kitchen. My thinking was this would make a handy tooth brush holder for the kid's brushes (or just look pretty in the bathroom window).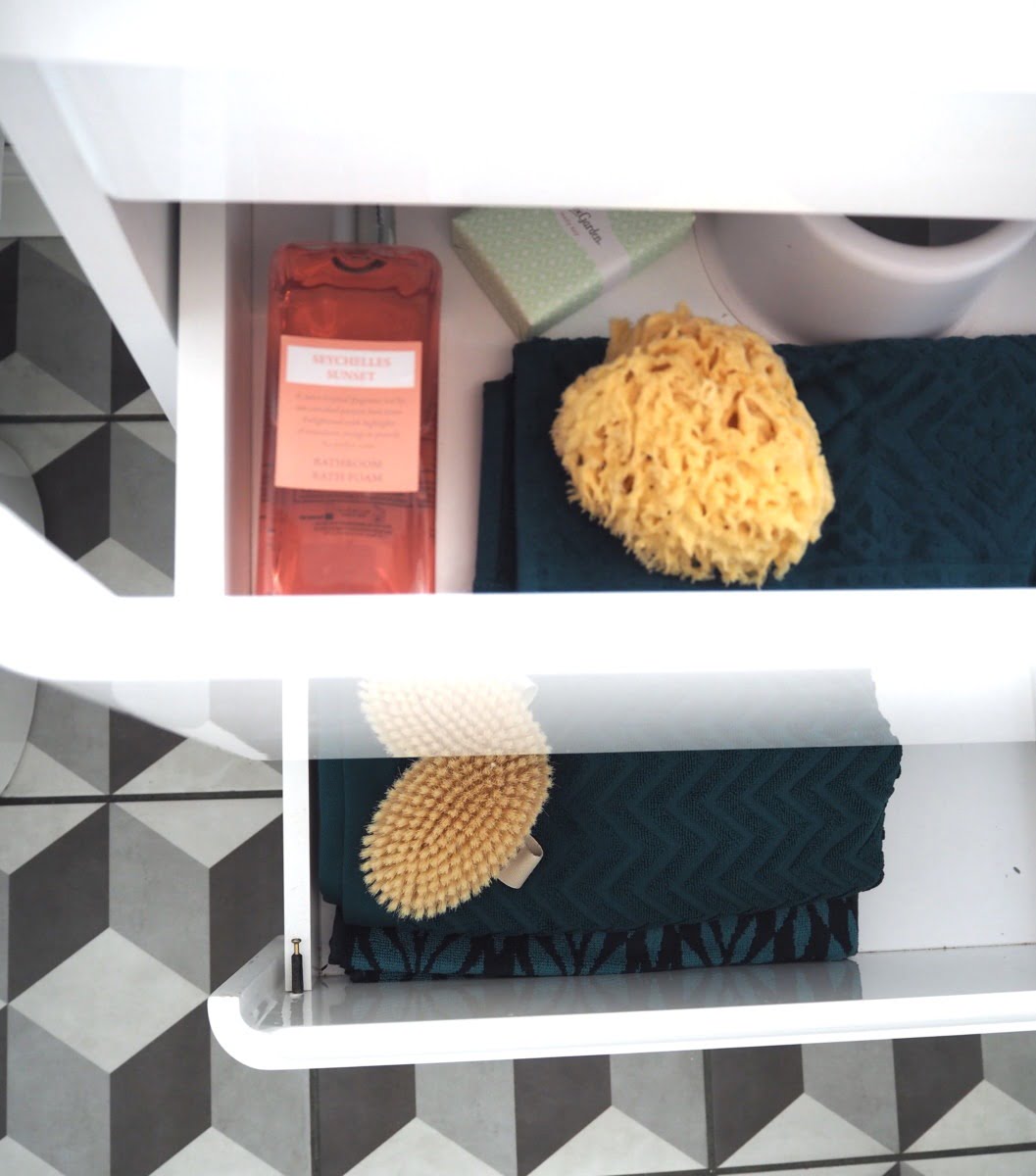 Ahh – storage, sweet storage. These drawers under the sink have DOUBLED the storage space in the room. That means less shizz on the shelf, more in the drawers. I've styled the hell out of them for your benefit.
But IRL they are filled with loo roll, cleaning stuff, makeup and bath-time magazines.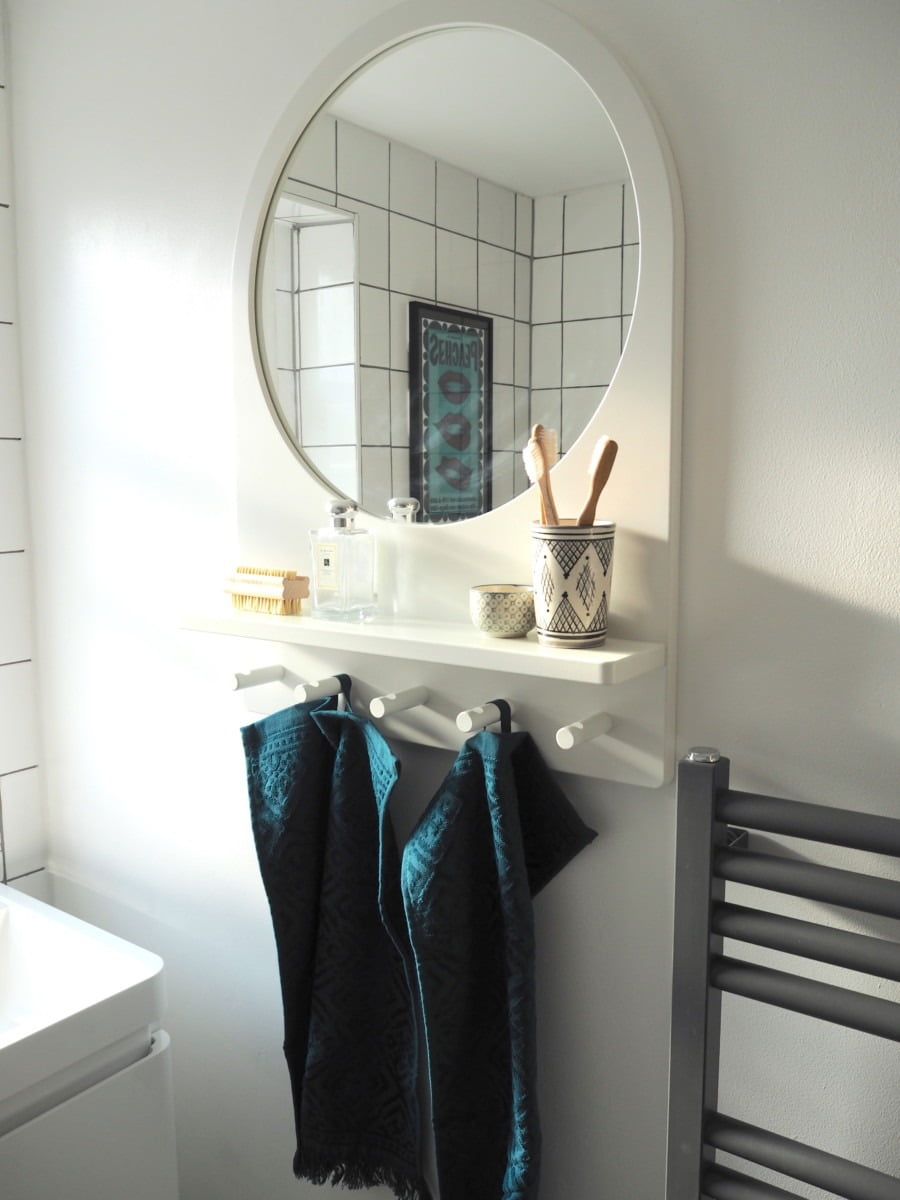 I looked at a million mirrors for this bathroom – then, boom! Nic found the perfect one in Ikea. For £45!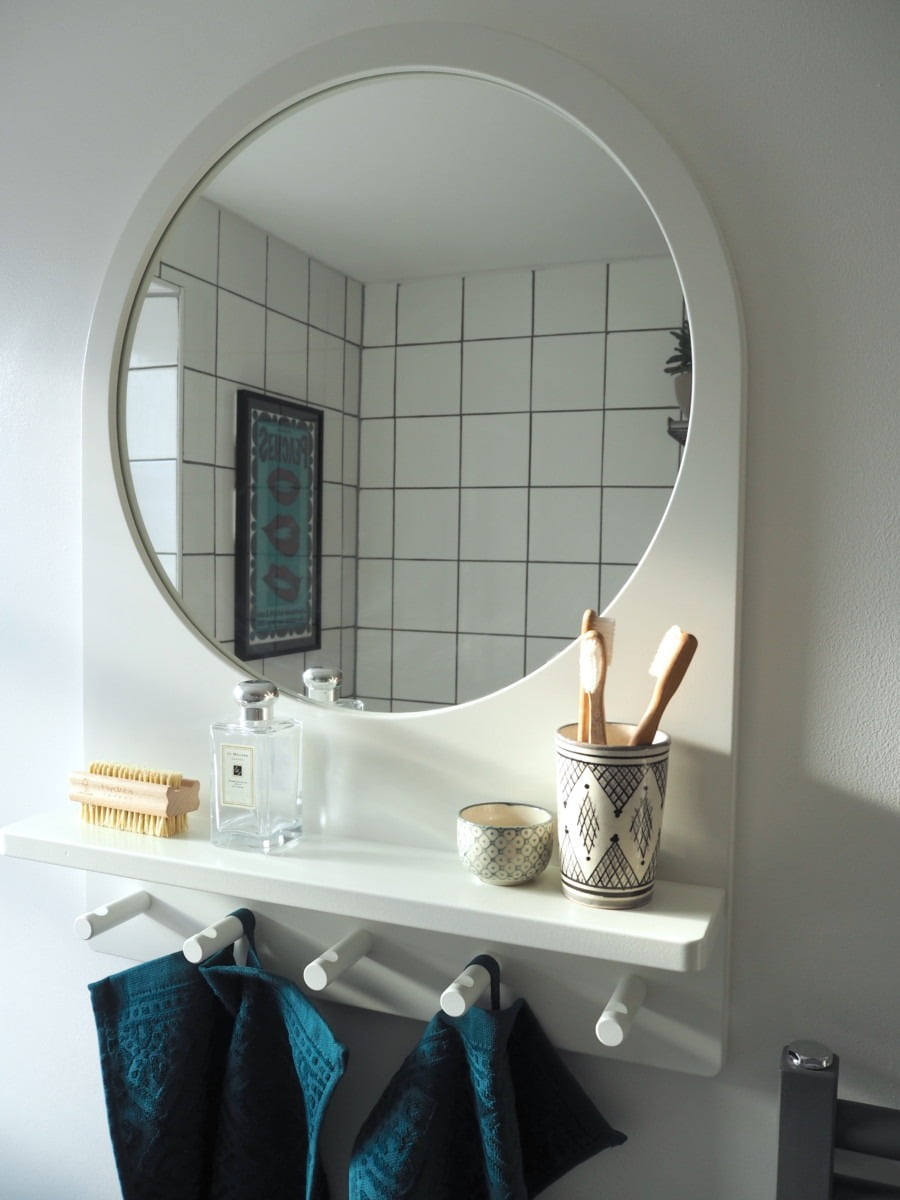 Storage – tick. Stylish – tick. Hooks – tick. Multi-functional furniture at it's best. Please take note.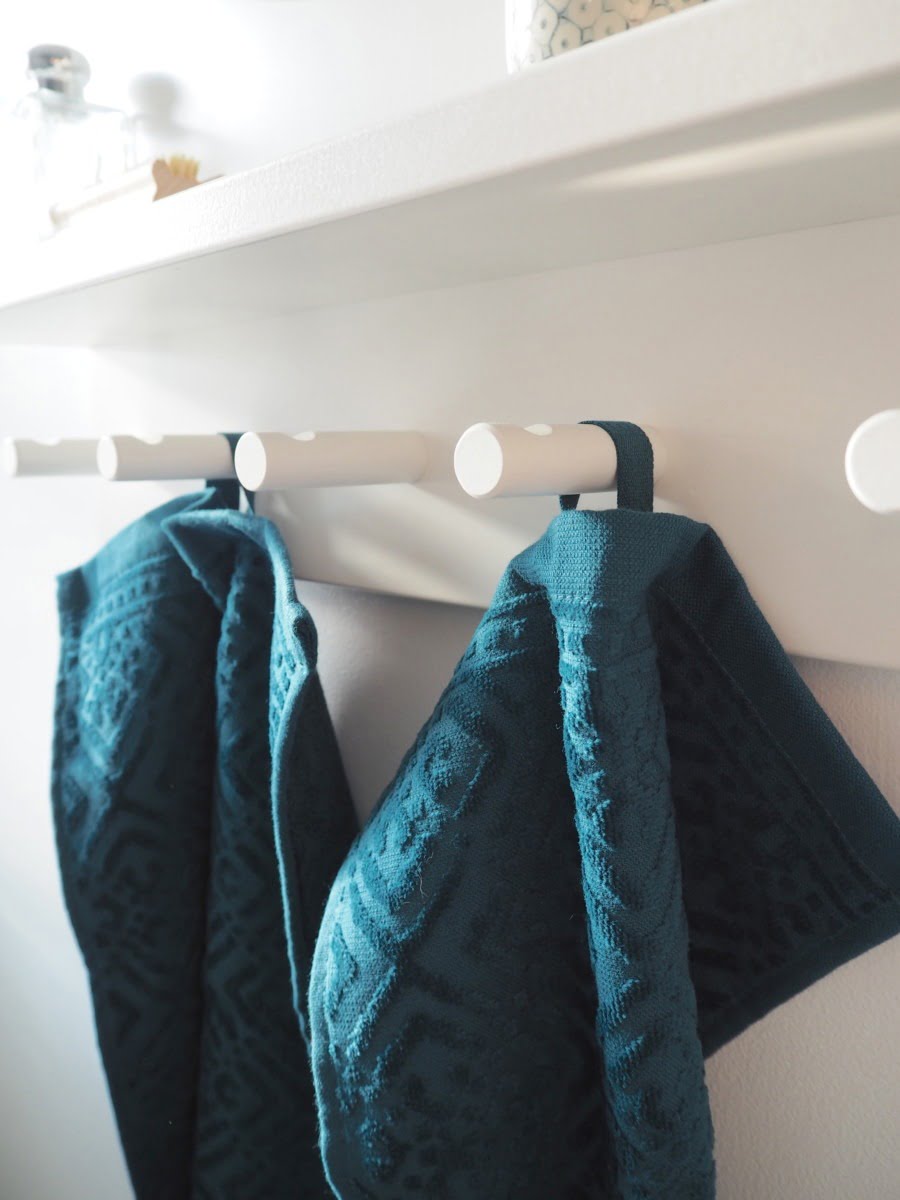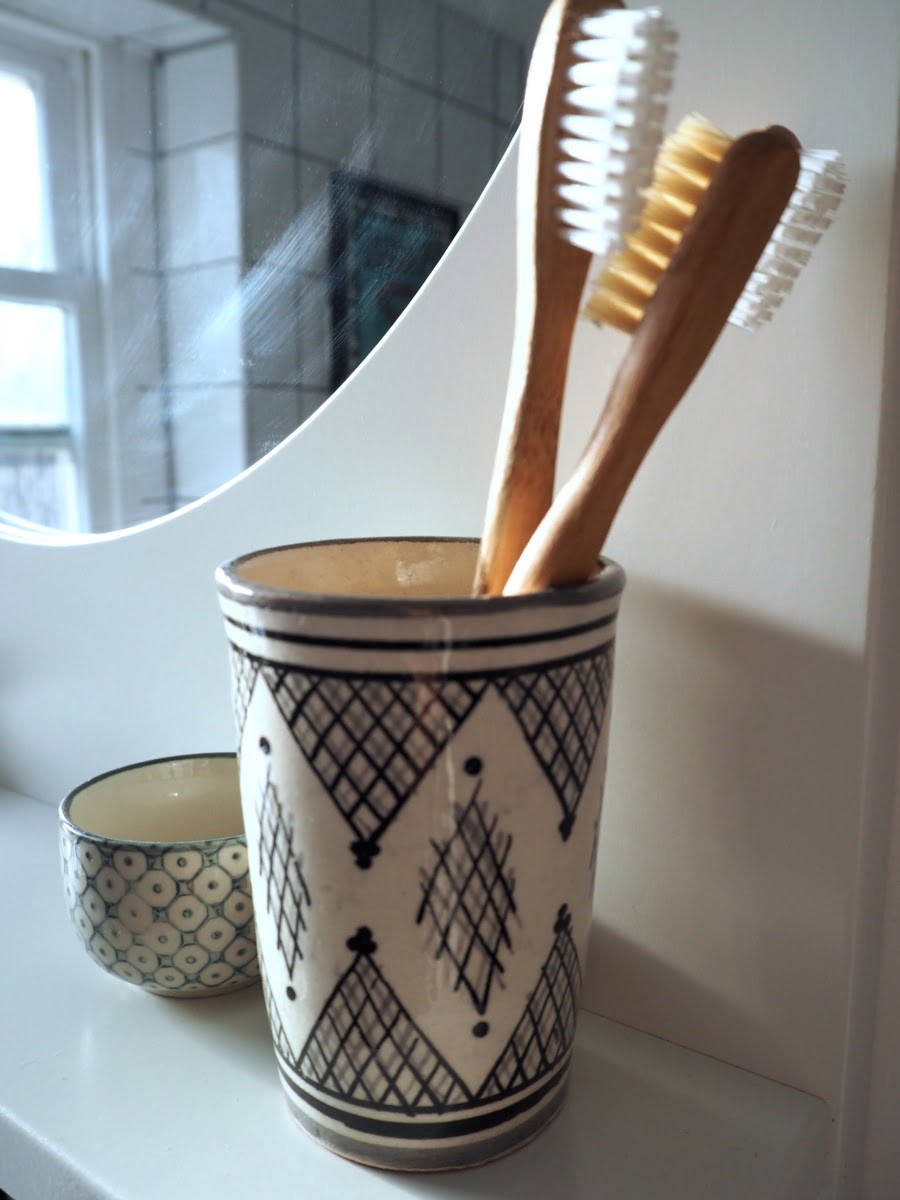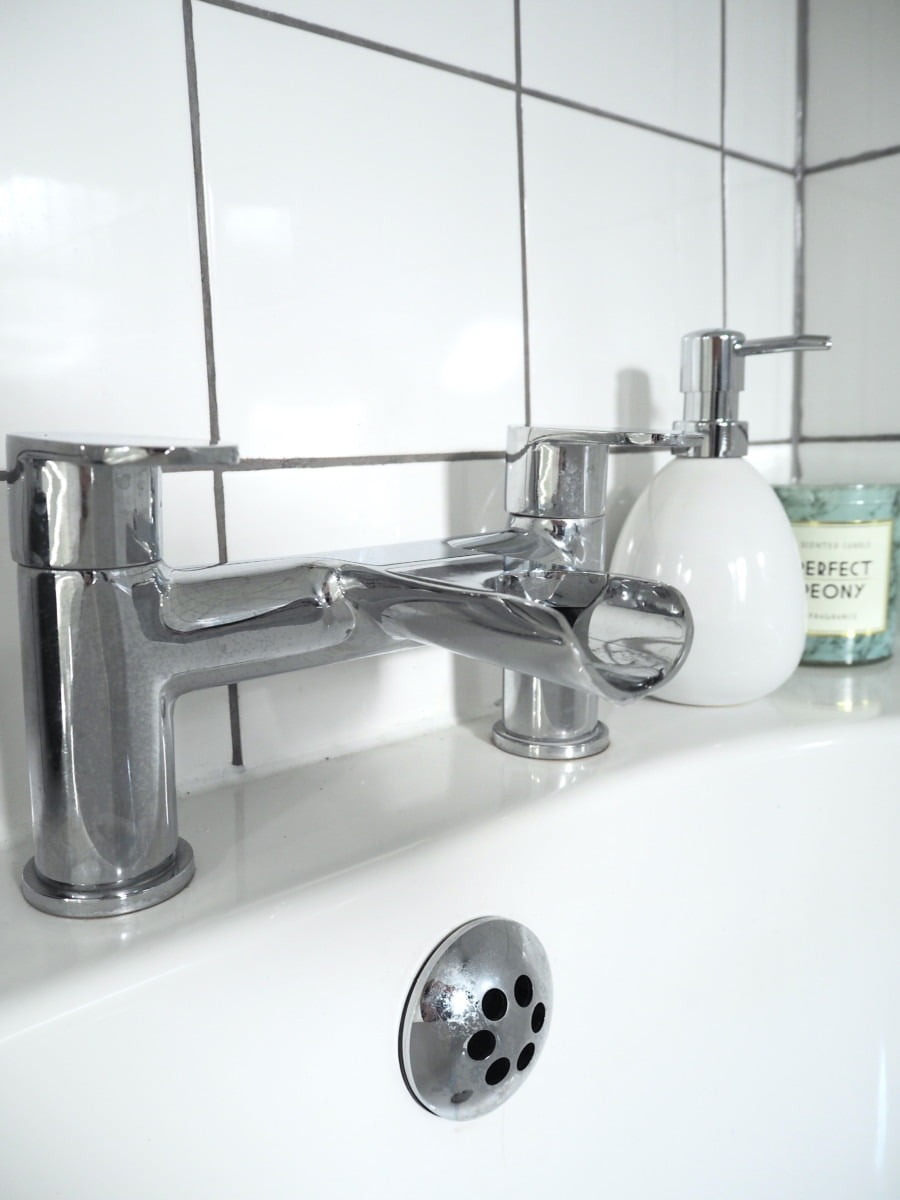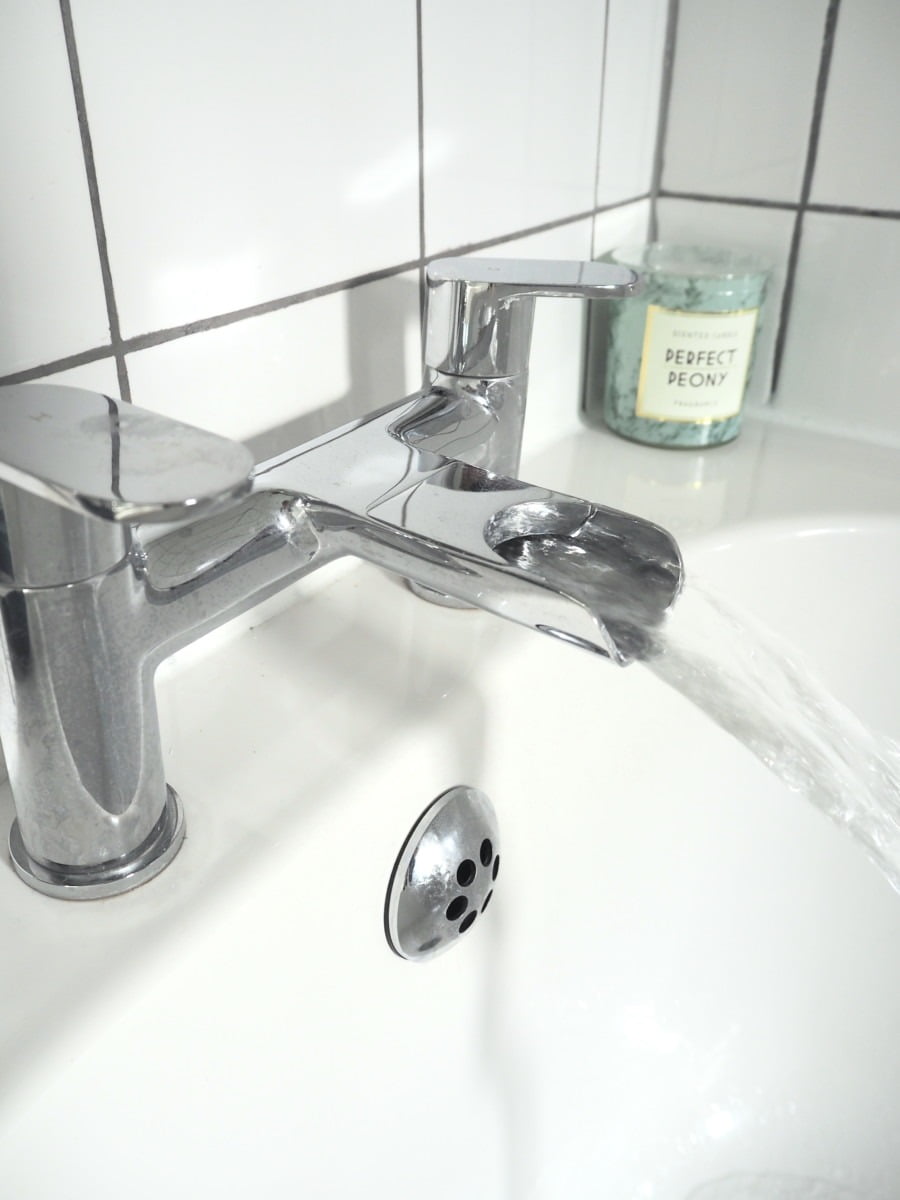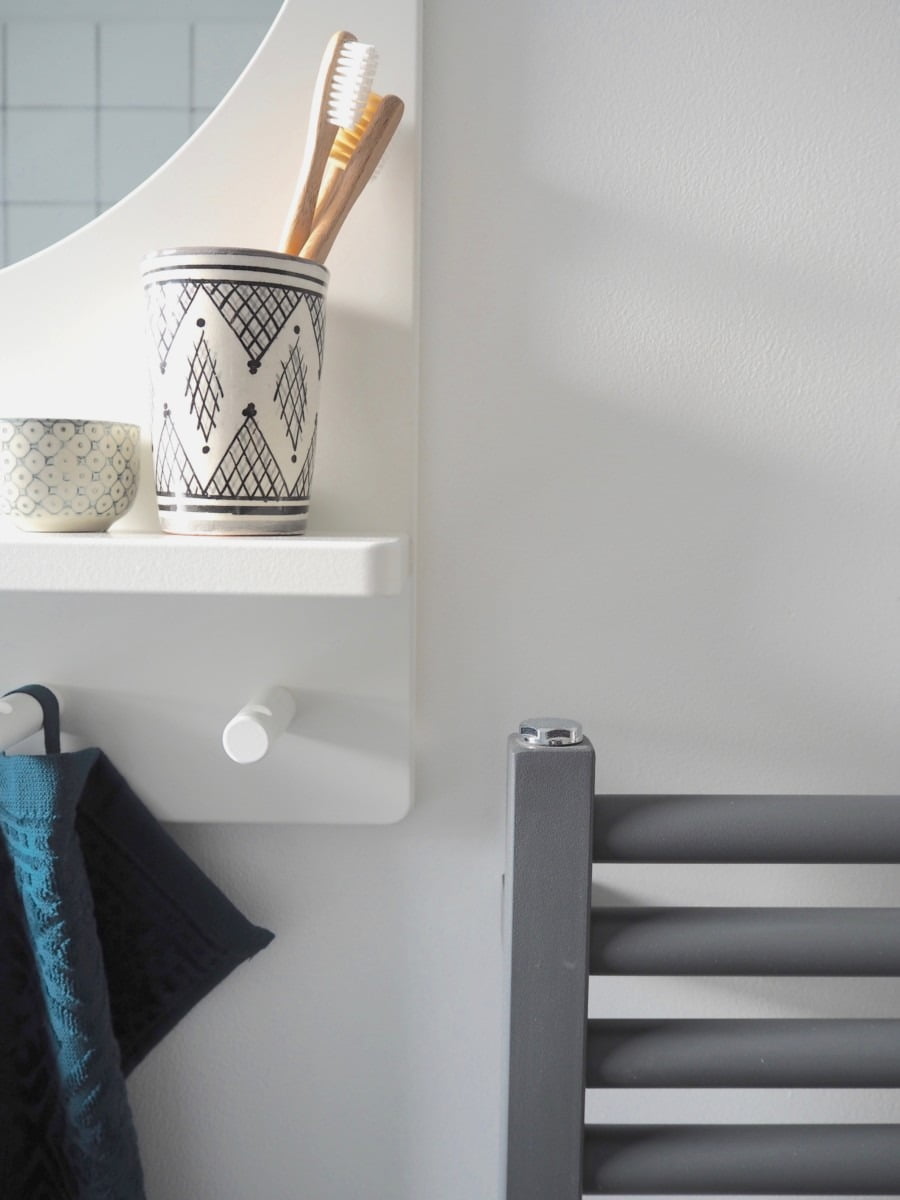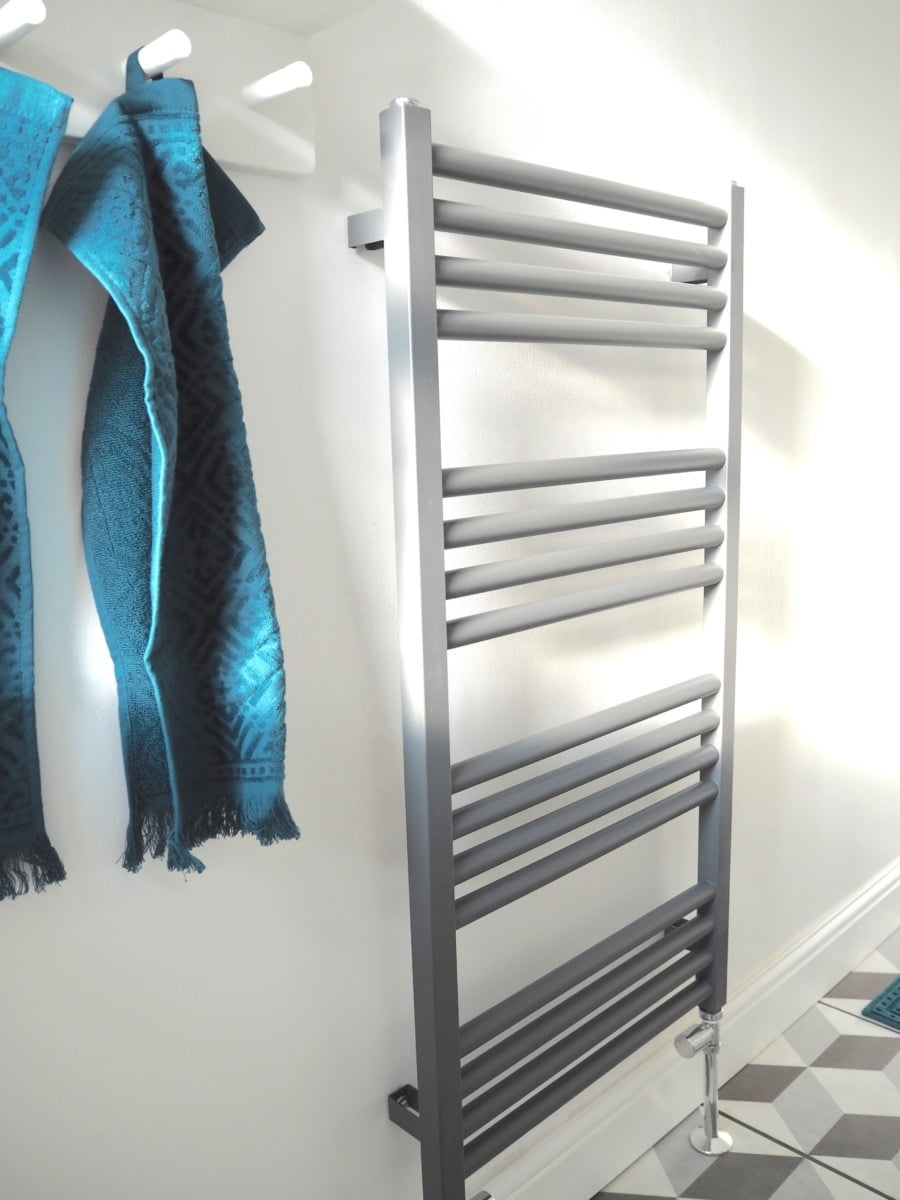 Now this was a nice addition. We were not sure we could squeeze a towel rail in here but we managed it. Love the chrome pipe covers over the pipework (Nice one Baz.)
The heated towel rail not only heats the room at some rate. But also is handy extra storage for towels. I really like the way the dark matt grey finish picks out the grey in the tiles and contrasts with the fresh white walls.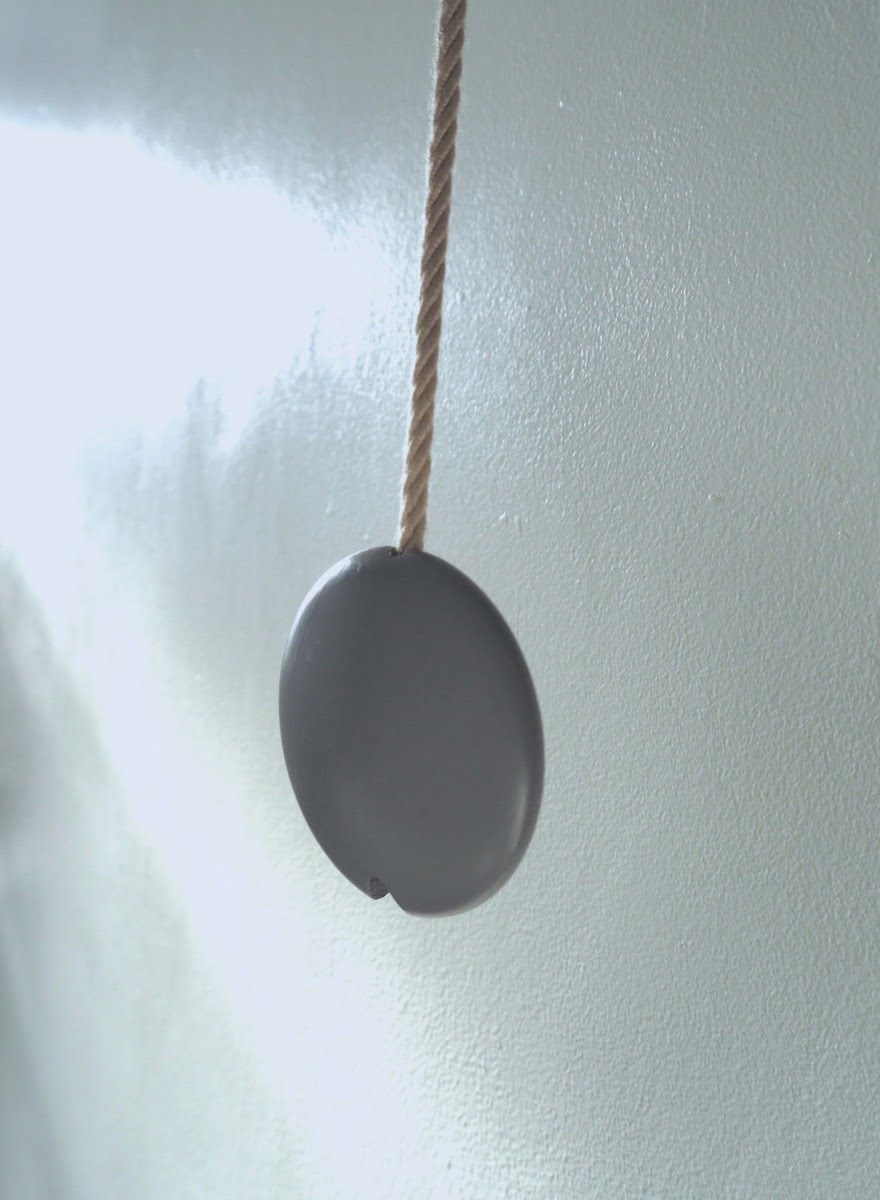 Cute detail here – the little pebble light pull from New House Texitles. Well I would say that, I picked it.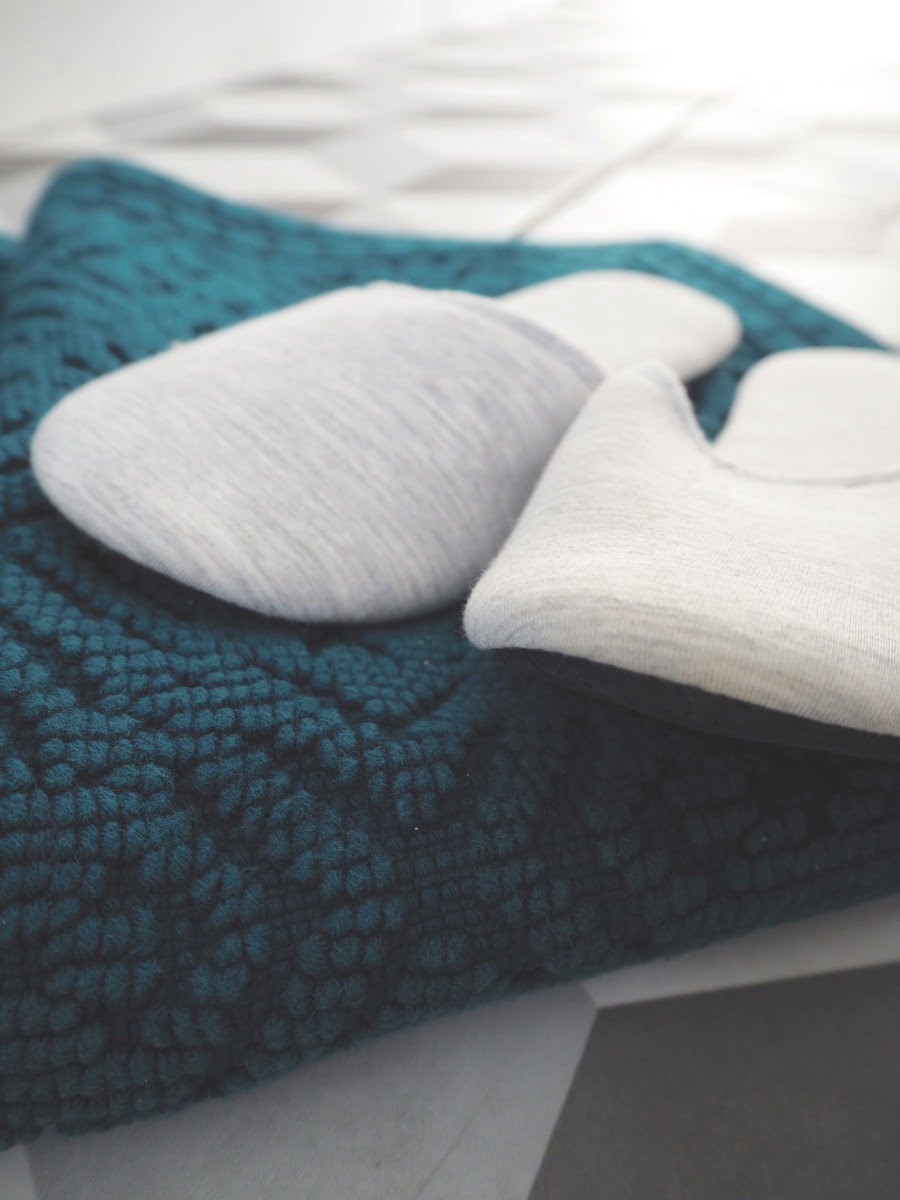 The tiles (I have the same ones in my kitchen) look outstanding in this tiny room.
COSTS
The whole project cost = £1000 in total.
Took about two weeks of hard work.
About million phone calls/text/messages.
Vat of wine.
Now that is what we call teamwork! Yay!
Shopping List
Wall + illusion floor tiles // Tons of Tiles
Bath, sink, towel rail, shower head and taps // Bathroom Takeaway
Light pull // New House Textiles
Bath Towels + Mat // TK Max and H+M Home
Mirror  + metal shelf // Ikea
Slippers // Christys
Concrete plant pot // Cox & Cox
I've made you a lovely pin-able picture below so that you can save the shopping list for a later date.
We must have done something right as the bathroom is going to appear in HomeStyle magazine in their June 2017 issues.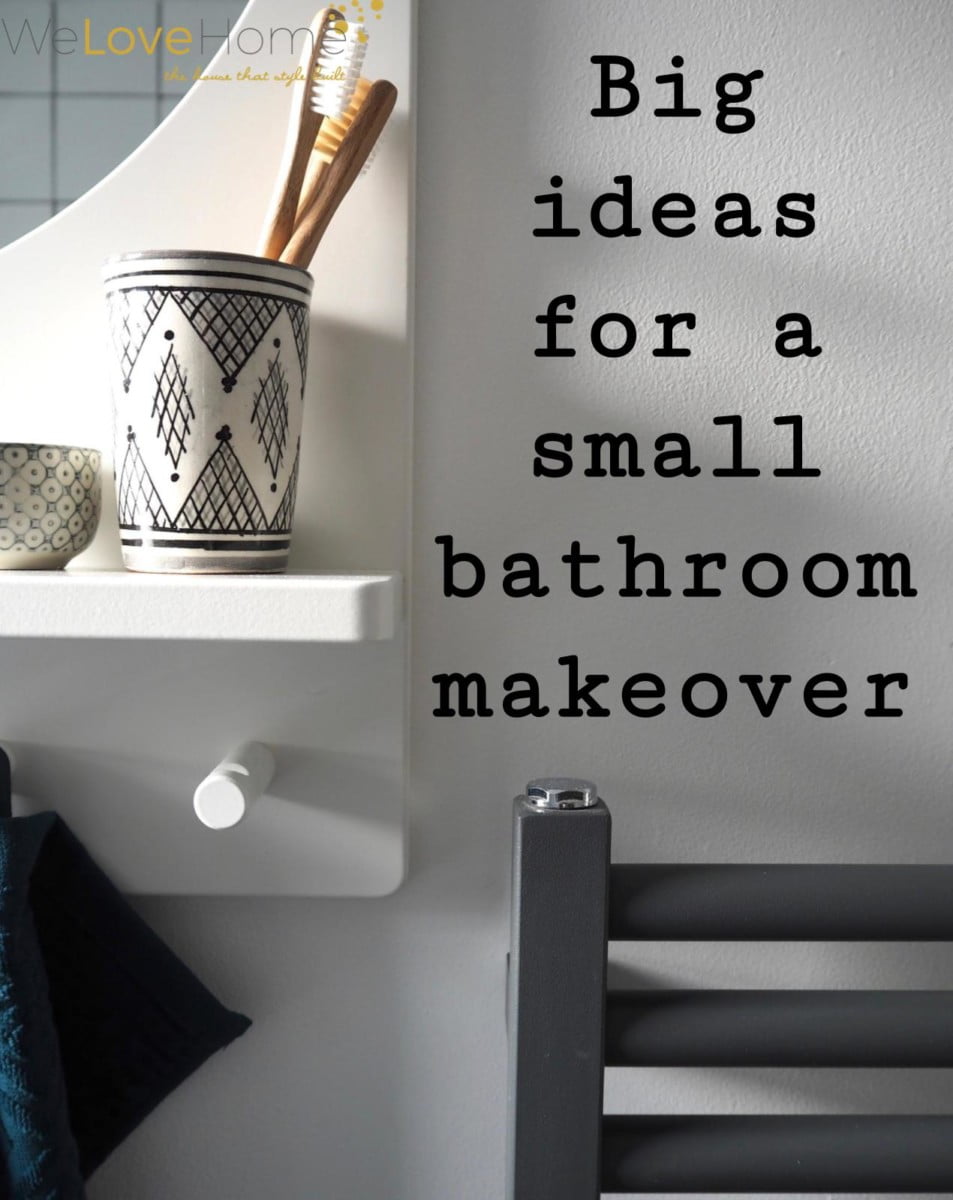 There we are. The end result.We have transformed this space. Well done us!
---
** Collaborative post.  Thanks to all the brands that have helped me and my best mate.