Want to become an interior stylist? Are you unsure how to kick start your career into the world of interior styling? I asked three of my best interior styling assistants for their top tips and practical advice on how to make your first step into this creative career. And they spilled the beans on what you need to do, what skills you need on set as well as insider tips – all aimed to help you make it as an interior stylist.
I picked the brains of three of my top assistants and asked them share what the future hold for them. They have given so much helpful advice that could aid you on your new career as an interior stylist.
These ladies will inspire you.
How to get your break into Interior Styling

Antonia McKenzie
I've worked with Antonia for over five years together. She assisted me on a 'Fill Your Home For Free' with Gok Wan for Channel 4. She is very creative, loves art and she is as talkative as me. She is also very hardworking. We instantly clicked.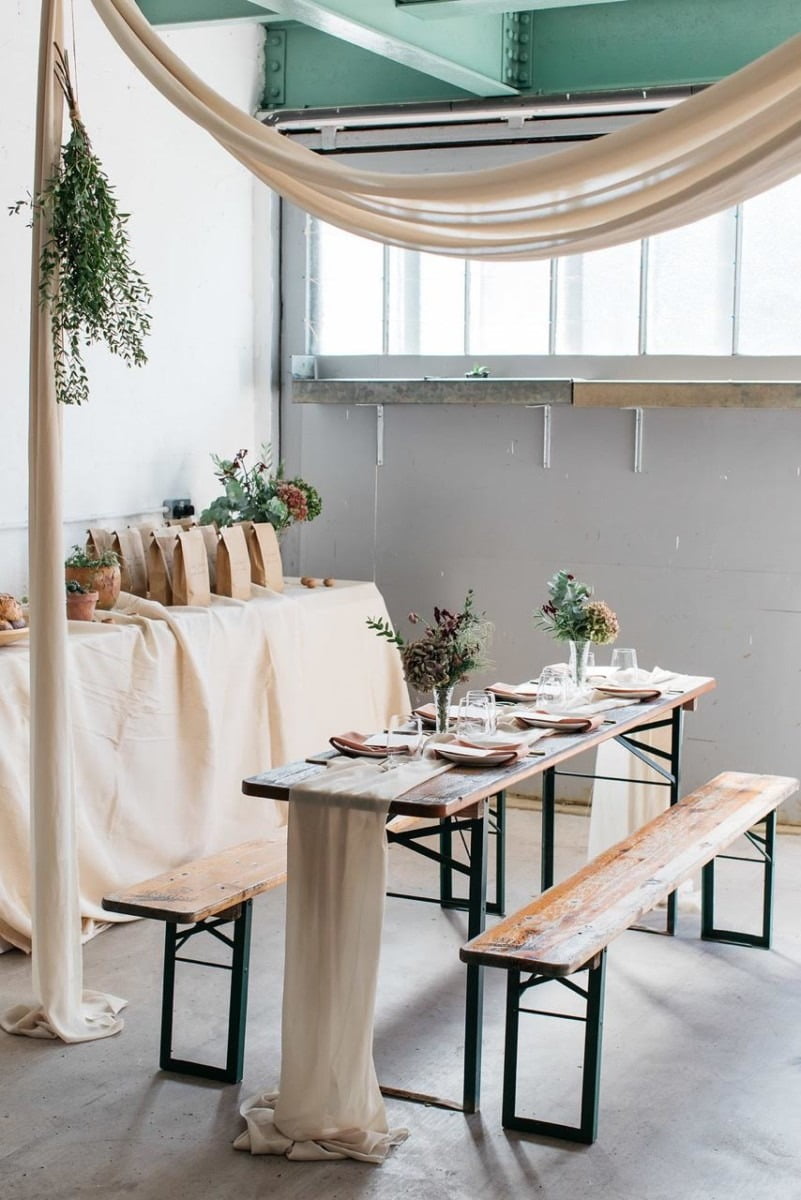 Antonia's styling for a pop-up venue
How did you get into interior styling? 
'I went to Art School following my heart and adamant to prove wrong the people who told me making a living out of art 'wasn't possible'.
After I graduated, I fell out of love with the process of Printmaking and in love with anything regarding 'spaces' – film sets, tv sets, interior sets, events, festivals, exhibitions, photoshoots. I wanted to be on it and in the thick of it. I enjoyed meeting meet new people, and was suited to working on short term projects that used my creative eye, skill set and sense of colour and composition. It seemed like this industry was perfect for me.
More specifically, I got into interior styling when I was a prop maker for a studio straight after Uni. The studio manager assisted Interior Stylist Rose Hammick, and funnily enough Rose was my Art Tutor's sister. It sounded like a dream job and I did my first assisting job with Rose for the AW John Lewis Home Campaign.'
Career Highlight? 
'I love travelling, so being sent to Italy & Spain for work wasn't too shabby. Styling 60 different types of cheeses on the hottest day of the year was also a right old laugh and a particularly interesting challenge!
My biggest job to date was when I styled four room sets for four influencers. I loved seeing everything come together and making the team happy.'
Tips on being a brilliant interior stylist assistant: 
'Being friendly is my TOP TIP. I'm fairly extroverted and love people so I know it's not everyone's bag but this industry is all about people. You can really feel it on set if someone's a bit frosty. Take an interest in people and don't have an attitude. Common sense also goes a long way & make sure you can make a decent cuppa.'
What's next for you?
'I have a long term project on the go, styling someone's home – the dream! And even dreamier, a Scandi-take on an Indian Interiors look book full of sequins, colour clashing and mad patterns – think COS X Anthropologie. I could not be anymore in my element!'
To see more of Antonia's work @antoniamckenzie and here www.antoniamckenzie.co.uk 

Anthina Bluff
I first met Anthina on my cover shoot for Good Homes magazine where she was one of three assistants who helped me. Her attention to detail, organisation skills and sunny personality impressed me. I promptly hired her for my next Good Homes shoot because she is so good.


Anthina's styling for Habitat.
How did you get into interior styling? 
'I started assisting in interior styling because I had just set up my own interiors business and knew I needed something different on the side to give me some contacts, a bit of extra cash, experience and insight into the interiors industry.
Through a Facebook group, I met a lovely lady called Karolina and offered to do some styling work for her on a magazine shoot as work experience. It was a great way to get into the industry.
After completing a few months work experience, I understood how things worked on shoots and this gave me the confidence to look into getting work with other magazines and stylists. Work experience is essential at first, and chances are – if you're a hard worker – you'll be asked back for paid work in the future.'
Career Highlight?
'I was asked to design an installation for Habitat so got the chance to fully design and style a pop-up installation living room design in the Tottenham Court Road store which was viewable for one month.'
Tips on being a brilliant interior stylist assistant:
'Take pictures of absolutely everything that comes out of a box you unpack. On a shoot there are boxes and boxes of props and it's easy to forget where things come from. To ensure you remember what should be sent back where or packed in which box, having pictures is a really great visual reminder.  
Be willing to work overtime and don't make a deal out of it. Chances are some shoots overrun sometimes. Put in a bit of extra hard graft at the end of the day.'
What's next for you? 
'I've just landed a great job with my business partner styling a show flat for a property developer building 51 flats in West London. Hopefully I can show potential buyers what their flats can look like with some good styling.'
To see more of Anthina's work see @topologyinteriors and www.topologyinteriors.com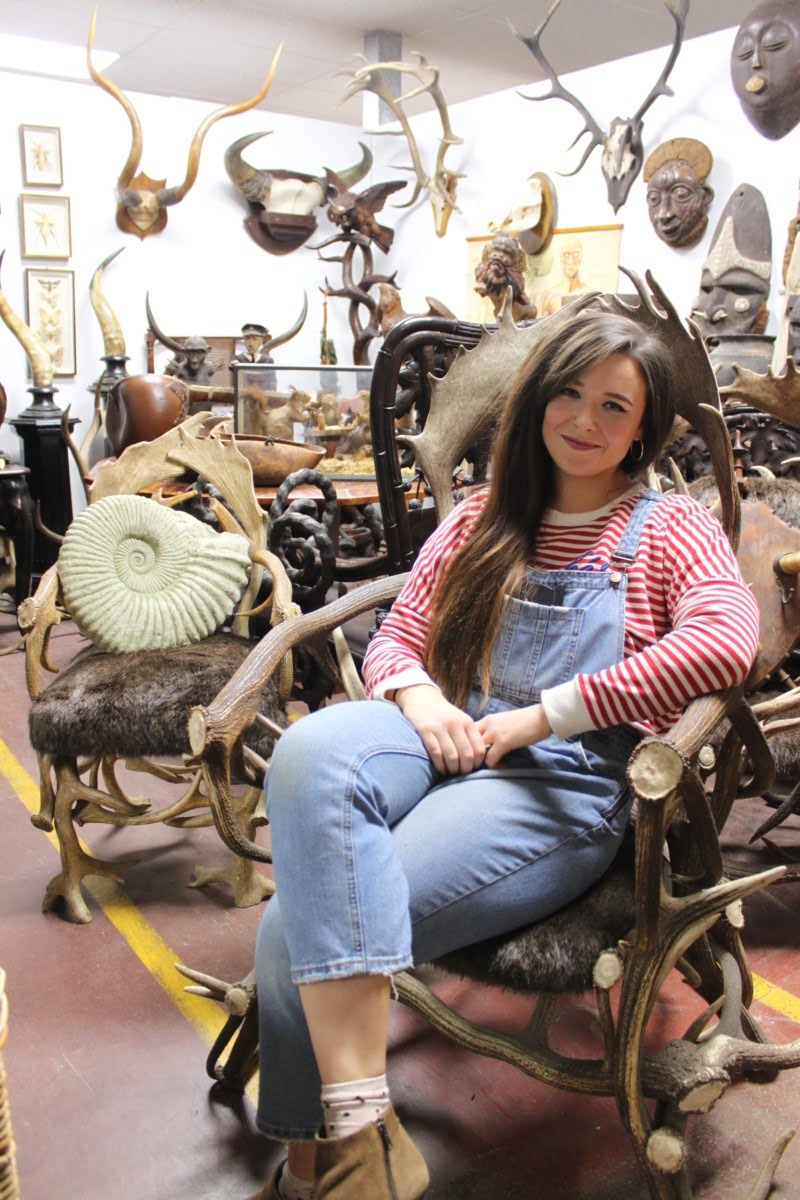 Rosanna Alicia
She first assisted on me on a shoot with Next (which you can see here) and we bonded over our love of blogging. R
osanna is very keen, bright and fun to work with – and she is an avid fan of in
teriors. She often brings her camera on shoots so she can snap behind-the-scenes photos. Oh, and need to check out her awesome blog.

Rosanna assisted me on this shoot (you can see behind-the-scenes in this post)
How did you get into interior styling?

'I found out about interior styling through working at a prop house. I really had no idea about the industry at all. I came from a background in galleries & auction houses and started working at the prop house as an antique furniture specialist.
I met lots of lovely set decorators and stylists there, working on everything from IKEA ads to Game of Thrones to Marvel films! I thought it looked like fun, so I got in touch with a couple of stylists and luckily a few of them took a chance on me – have to give a huge thanks to Sarah Akwisombe for giving me my first job.'
Career Highlight?
'My favourite job I've worked on was probably my first one on the set of Kate Nash's music video 'Call Me'. I was full of nervous excitement and had no idea what to expect. I spent the weekend making huge graphic props for the set and it was just such a good atmosphere on the day.
We filmed at the Michael Sobell Hospice in west London and Kate was very concerned that the day should be a gig for the patients primarily and we maked of the music video around that. It was a lot of fun and something really worthwhile to raise funds for the hospice.'
Tip on being a brilliant assistant:
'Making a good cuppa will get you far! I always try to offer the crew a brew every couple hours. It helps keep everyone in good spirits. Also, always have a pack of AA and AAA batteries in your kit.'
What's next for you?
'I'm doing an interior design course with KLC at the moment, so getting through that is my main priority. It's definitely not essential to get into styling (don't panic!) but it's something I've wanted to do for a few years now to get a more comprehensive idea about the design process from start to finish.
I've never studied a design subject before (my educational background is a BA in Classics!) so there's a lot to learn – sketching, technical drawing, CAD… It's hard work but I'm loving it.'
To see more of Rosanna's work see here @rosannaaliciadesign
There you have it. To be a great assistant, you have to be hardworking, dedicated, have a passion for interiors and be able to make a good cup of tea.
I'll be featuring another blog post on this topic soon, so keep popping back to We Love Home to find out more.
Did you know I run a range of pop up workshops called – The Secret Styling Club – which allows you to become a magazine interior stylist for the day. Read more about that here. 
Maxine x
You may also like
How I became an interior stylist
7 burning questions about interior styling you've been dying to ask
Behind the scenes on an Interior Styling shoot 
How to styling a cover shoot with Good Homes magazine