Every fancied yourself as an interior stylist or wondered what really goes on behind the scenes of a top interior shoot?  This is a fantastic opportunity to join two professional stylist at The Secret Styling Club – our bespoke interactive workshops.
I've teamed up with fellow interior Stylist Laurie Davidson to host inspiring, stylist 3-hours workshops that run across the UK. Between us we have over 40 years experience styling the homes of Britain for magazines, newspaper and TV shows. As well as styling cover shoots.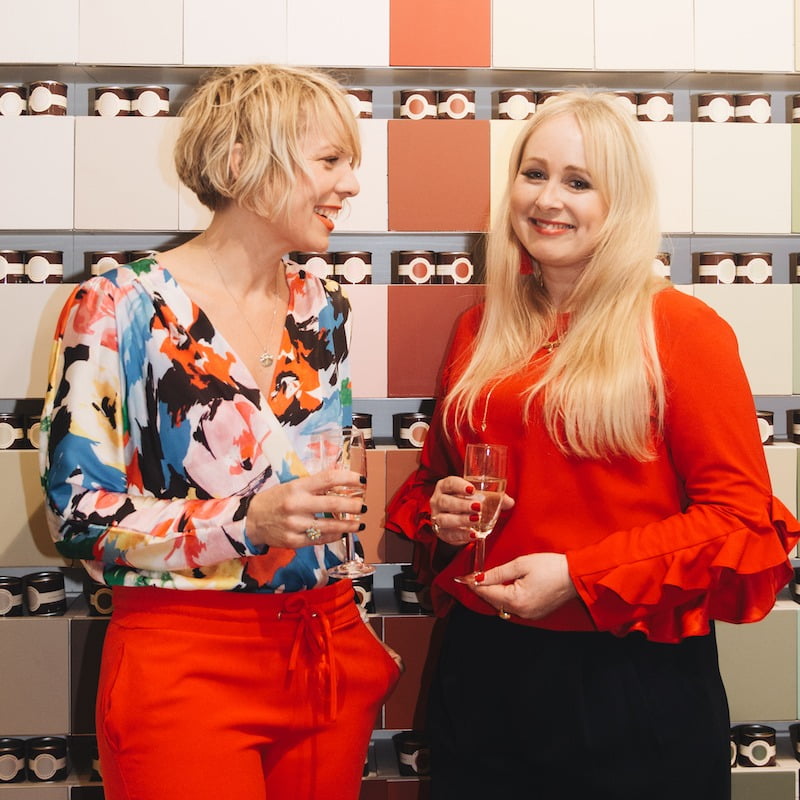 What is the Secret Styling Club?
On our journey, we have picked up key tips and tricks that we want to share with you – that way you too can be confident styling your own home.  When you join The Secret Styling Club for one of our exclusive workshops, you will take away bespoke skills to help you transform your own home. Inspiring, game-changing and of course, fun!
Whether you're looking for expert advice to create the home you always dreamed of, or want the opportunity to try your hand at styling – you'll find what you need to make your home feel more 'you' with The Secret Styling Club.
In the workshops – you'll receive expert advice on pulling a scheme together, learn trade secrets and leave with all the confidence you need to have your home looking picture perfect in no time. You'll have the chance to flex your styling skills with our interactive challenge so that you can experience magazine styling for yourself (with prizes). Plus, you'll receive a fabulous goodie bag, full of interior treats.
Discover your personal interior style, quickly become colour confident & create a home that really works for you
What the workshop includes:
* Essential skills you'll need to be a great interior stylist
* Take-home tips and advice on being colour confident
* Discover the big interior trends
* Top-secret styling tricks for a Pinterest-worthy home
* Styling Challenges
* Q&A: Ask the experts to solve your decorating dilemmas
As well as prizes and a swoon-worthy goodie bag to take away with you. Oh, and fizz, cakes and refreshments.

Be part of something extra special, and take away a whole new skill set to try out at home
Come away feeling inspired, rejuvenated and buzzing with creative ideas for your home
Making our homes look beautiful and stylish is something we all want to achieve. But choosing the colours, styling the accessories and transforming the space can be a challenge. That's where The Secret Styling Workshops step in. This is your opportunity to immerse yourself in the world of two leading interior stylists, become animated by their creativity, and learn how to style your own home so it does become your dream house.
What people are saying about us
Don't take our word for it, this is what fabulous participants having been saying about us.
'It's such a good idea to have two successful interior stylists run a workshop of this type'
'I loved the evening. Laurie and Maxine are amazing to listen to and so very inspiring'
'Such a great amount of advice, expertise, materials, goodies and refreshments – great value for money'
'I loved playing with colours and learning about the trends'
'A great evening of styling tips, interior chat and practical applications by Maxine and Laurie'
'I thoroughly enjoyed the evening and gained some top tips that I know I'm going to be able to use!'
Our next event
Myself and Laurie Davidson will be hosting an exclusive pop-up event at a chic venues across the UK. We want you to experience what it is like to style magazine shoots and tell you how to use these skills at home. We're going to show you that being confident with colour is all about making the right choices for you.
Treat your and your home to this special experience.
You can sneak behind the scenes at our latest event at Farrow and Ball in Hove HERE. 
For info on our next event please visit my instagram or drop me an email at maxinebradyis@googlemail.com
As recommended by
Evening Standard, Ideal Home Real Homes, Good homes, Houzz, Marie Claire, Sheer Luxe….. to name a few.