With the warm and sunny weather, now is the perfect time for you to the most of your garden. And what better way other than to dine outside. In this post I'm going to show you how to decorate your table for dining al fresco so you can entertain outside all summer long.
Al Fresco Dining Ideas For Your Garden
This post I wrote for Interflora for their website but it was too good not to share over here. You can see the full post HERE.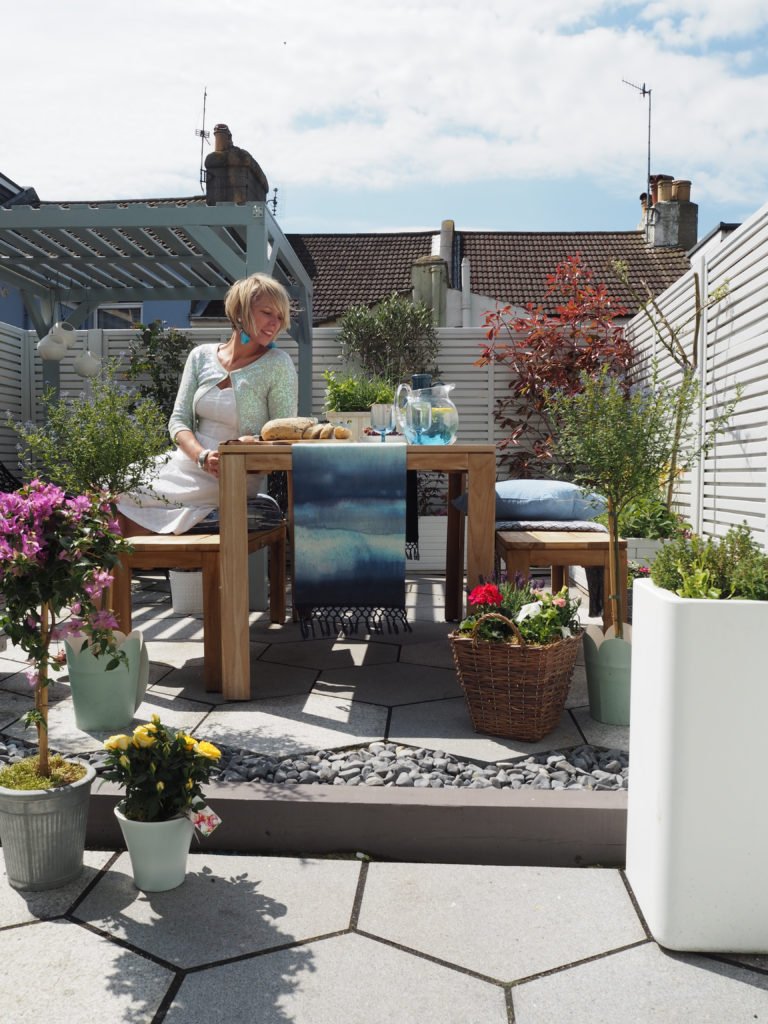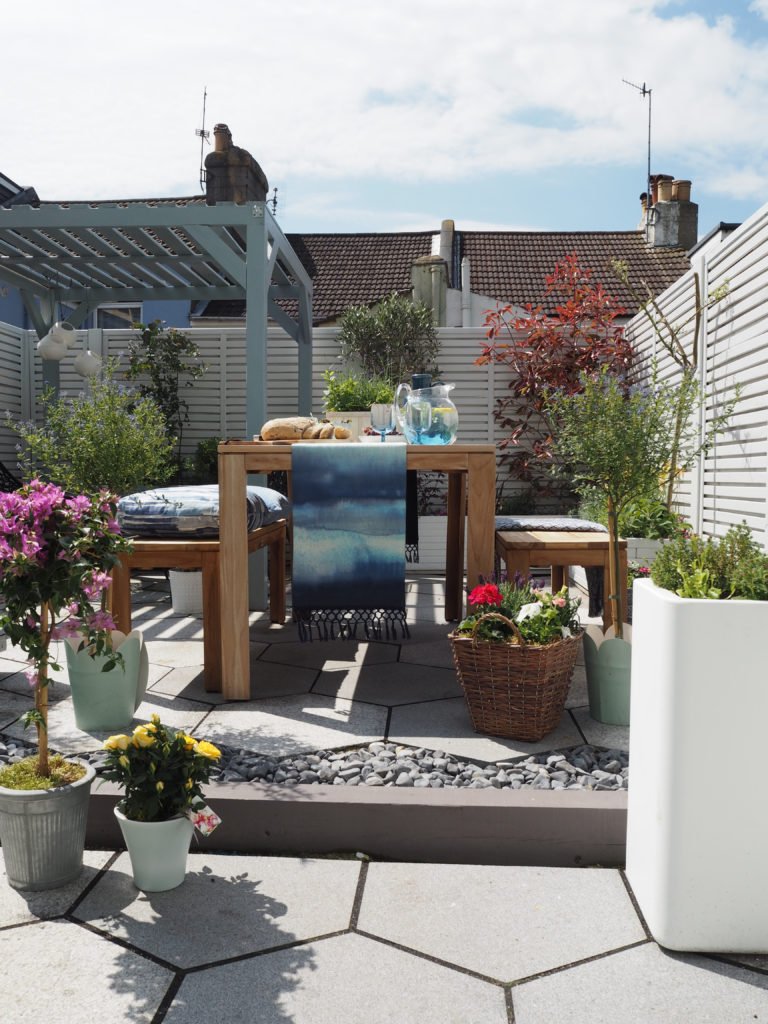 Table Top Accessories
Start by dressing your table with dinnerware in vibrant shades to add colour to your table top. Treat your garden to chic plastic jugs and wine glasses that are ideal for garden parties. The ones I used from Marks and Spencer look expensive but are shatterproof  – which is handy if you have a paved area like mine and are worried about broken glass.
And wooden serving spoons not only look good but are great for guests to help themselves to salads.
To a stylish look make sure you go for a runner in a co-ordinating colour. This one is has a dipped dye look in shades of blue.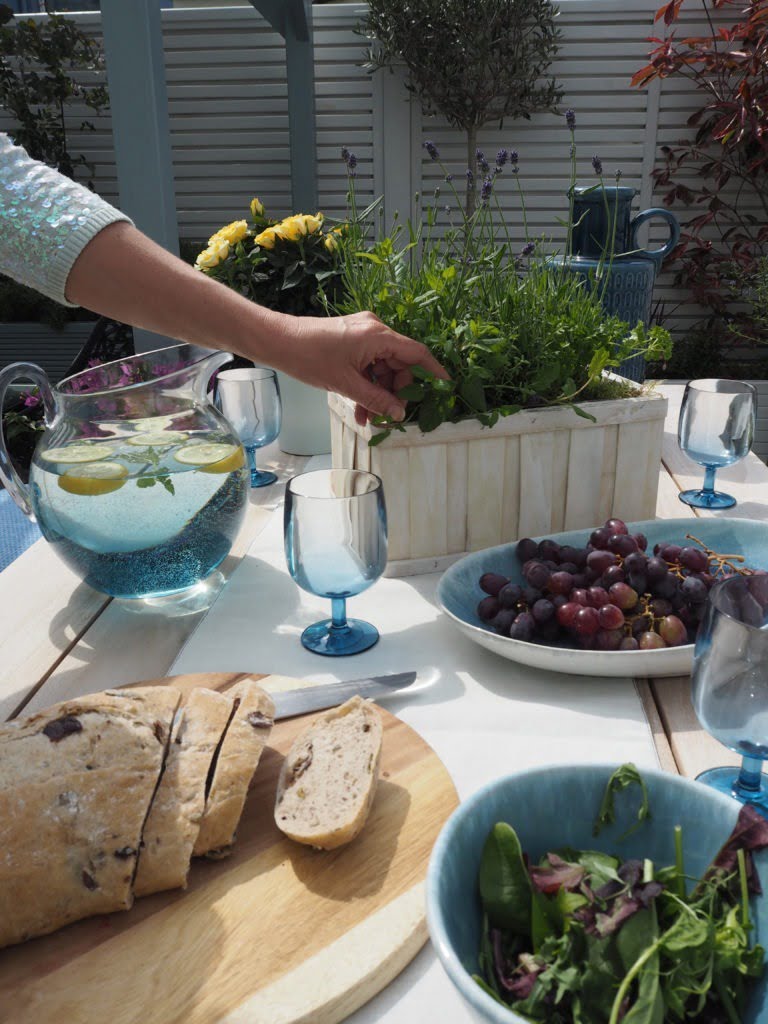 Edible Arrangement
Do you love a fresh garnish? Interflora have a chic herb planter filled with mint, rosemary and parsley.
Place in the centre of your table and then guest can pick their herb of choice to sprinkle onto their salad or BBQ meal.  Mint is perfect for popping into ice cold water to add a flavour to drinks.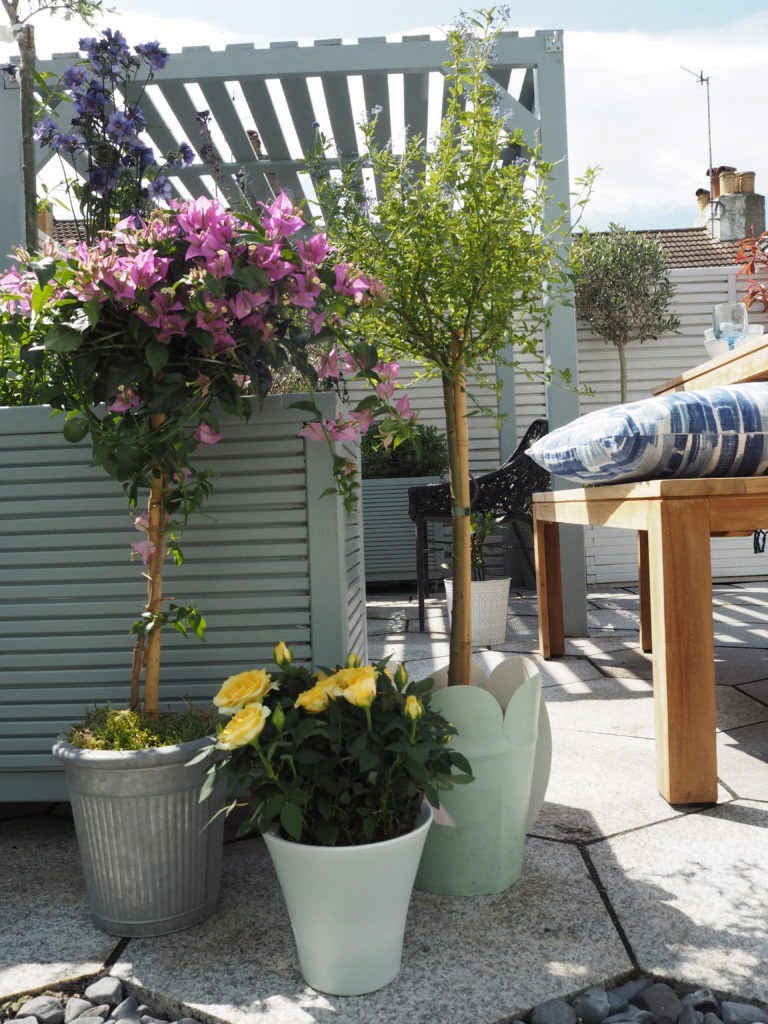 Colourful Plants
Although the weather maybe warm and sunny our gardens may not be in full bloom. Treat your garden to flowering plants that you can cluster in corners of your garden to add a pop of natural colour.
Why not gather potted trees and a basket of plants to breathe life into your garden.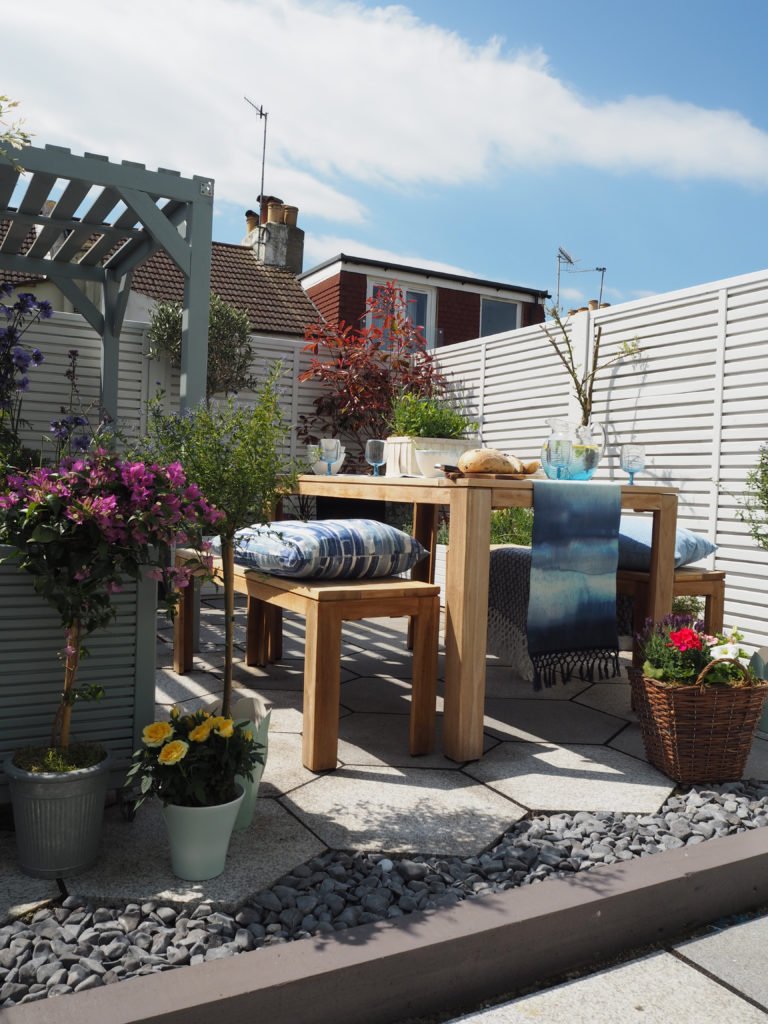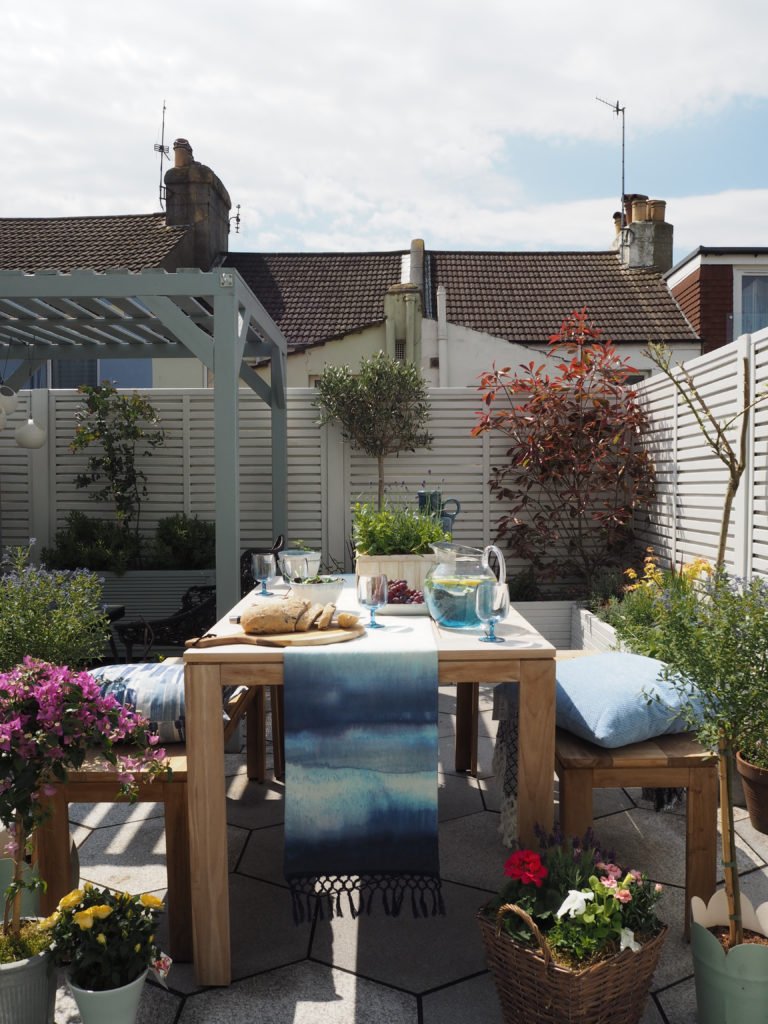 Comfy Seating
Make your al fresco dining table comfortable and relaxed with lots of squishy outdoor cushions to pad on your benches and chairs. Keep a cosy throw to hand that you can snuggle under when it get a bit chilly when the sun goes down.
Lighting up your garden means you can enjoy your garden late into the evening whatever the temperature.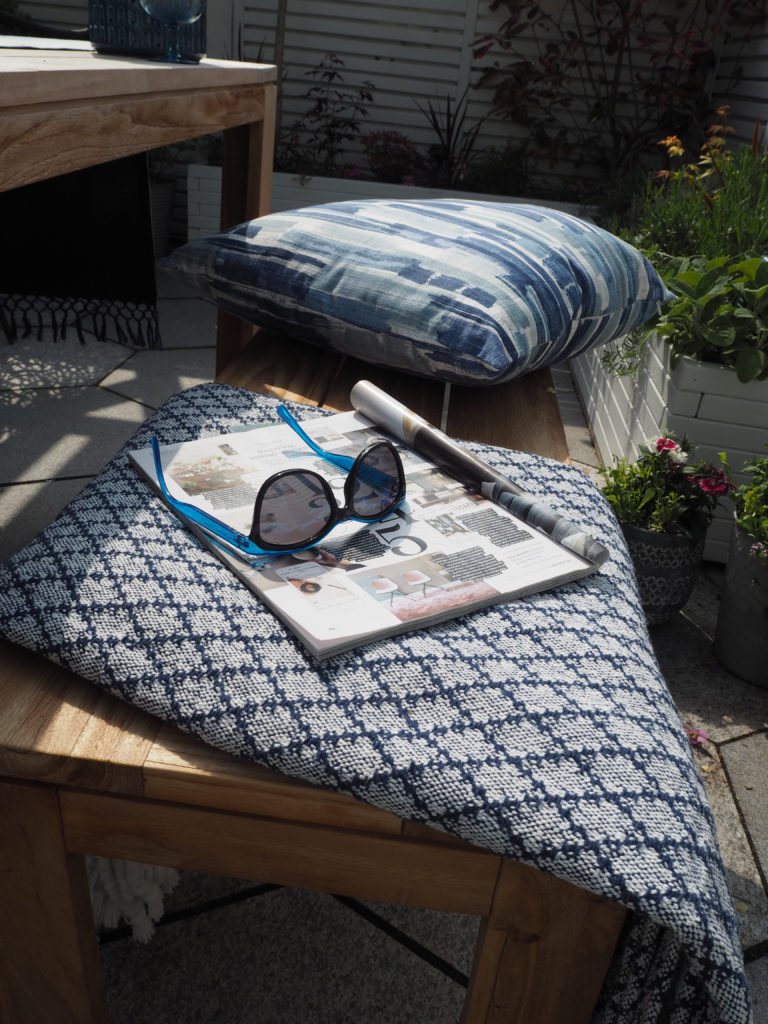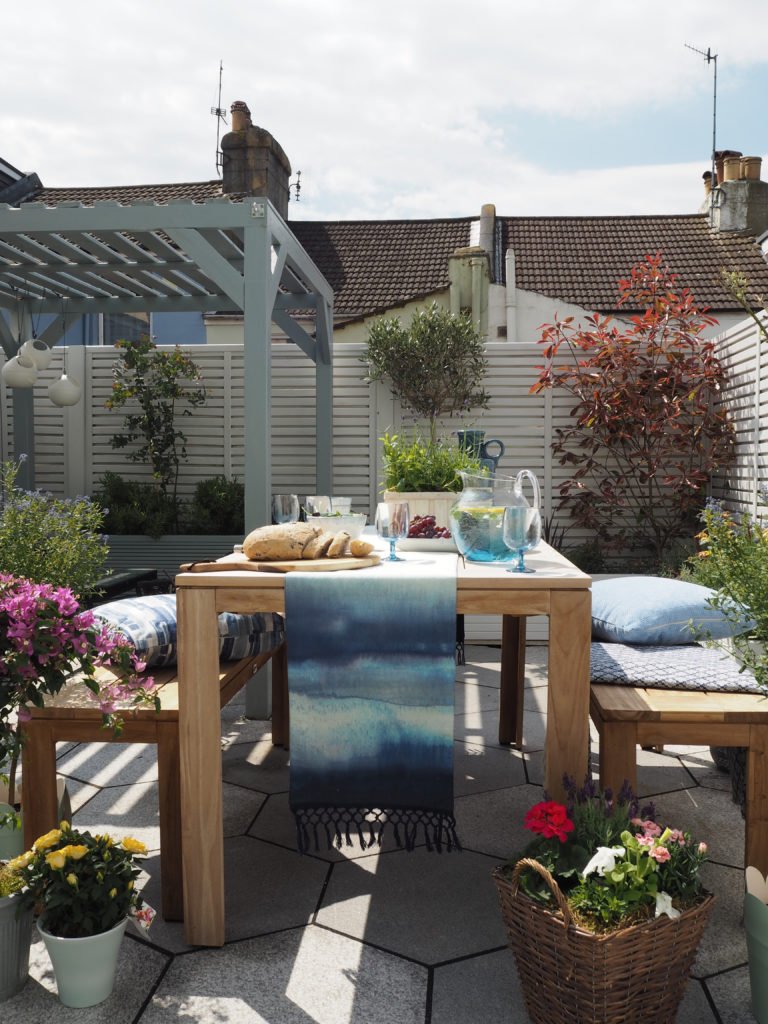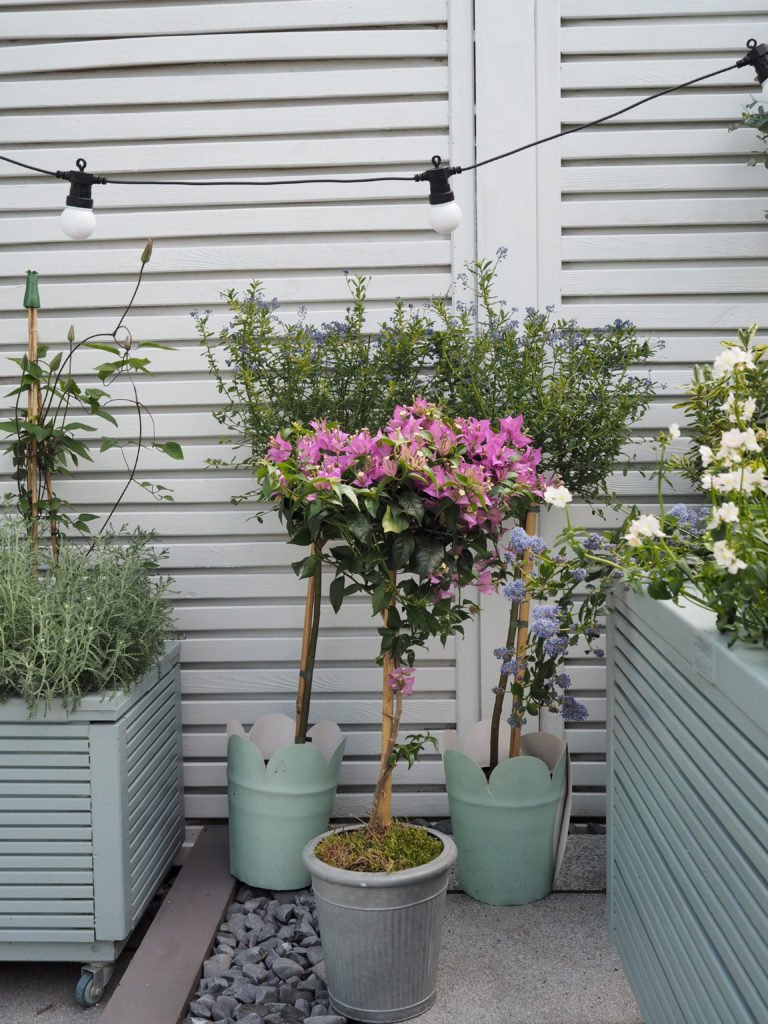 Light Up Your Garden
Enjoy your garden late into the evening by lighting up your outdoor space with decorative lighting.
Look out for solar powered fairy lights that you an entwine in the branches of your shrubs and bushes to bring sparkle to your garden at night time.
String up festoon lights from your garden walls and fences. Make sure you invest in a set that is suitable for outdoor weather. They are perfect for dining late into the evening and give off an intimate glow. Mine fairy lights are from lights4fun for £3.99 and the festoon ones are from Rex London.
On your dining table, place scented candles to create an intimate atmosphere. Look out for ones scented with citronella which will keep pesky bugs away.
Bring A Bottle
When our al fresco mealtime has finished and your dining table cleared of plates, it's time to bring out a floral table centre piece – and a bottle of fizz to celebrate good times. If you're invited to an al fresco meal, don't forget to bring your host beautiful hat box of flowers.
I love this Interflora hat box arrangement is best suited for an outdoor dining table as you don't need to pop them into a glass vase. Simple display them as they come, which is a simply stylish trick that shows you care.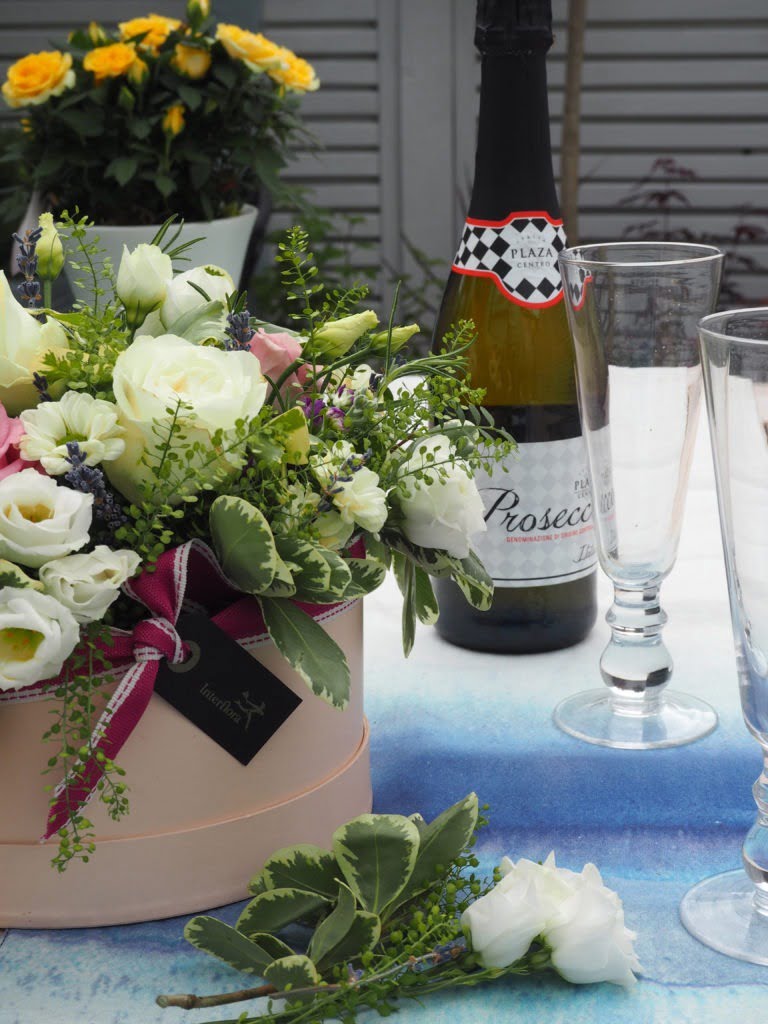 Shop The Look
Table and benches, Out and Out Original
Table accessories, Marks & Spencer
Wooden chopping board, T&G Woodware
Flowers and plants, Interflora
Festoon lighting, Rex London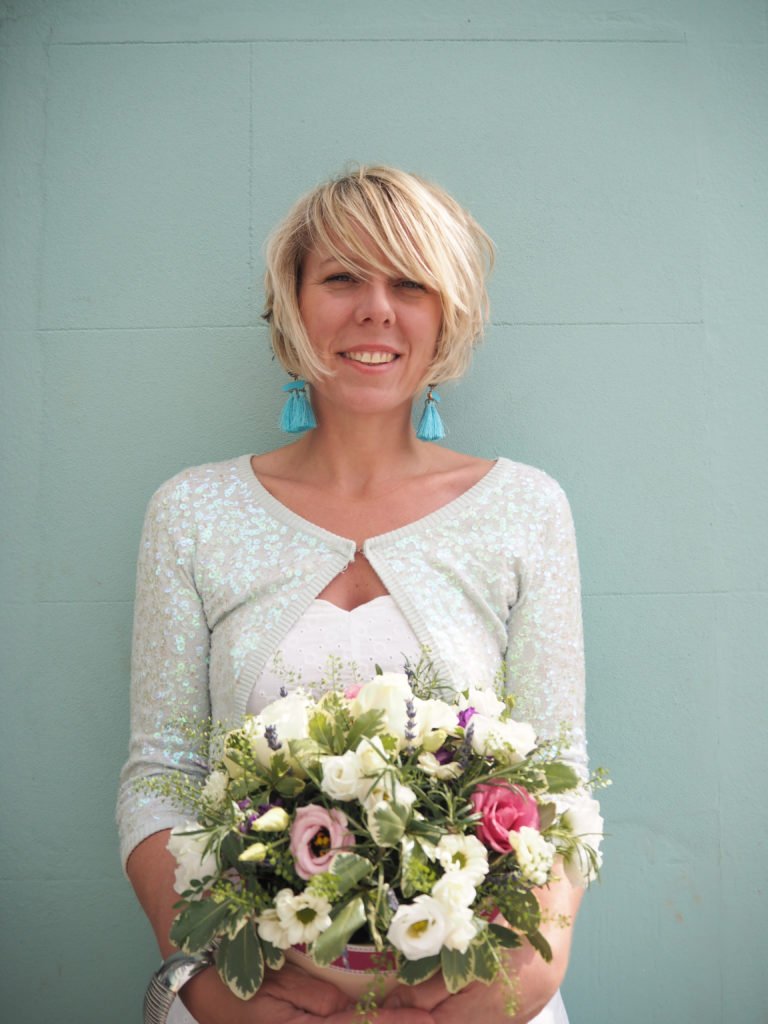 That's my stylish ideas to make dining al fresco a success. Which ones are you going to try at your al fresco meal?
Love
Maxine
You May Also Like
Clever Ideas For Small Gardens
5 reasons why you need to paint your garden right now