** Sponsored Content **
Iconic chocolate brand, Cadbury has launched an exciting competition that all chocoholics will love. The idea is for you to use their on-line tool to pick flavours to create your dream Cadbury Dairy Milk bar. The best bit? The winner (as voted by the public) will receive a year's supply of their very own chocolate bar creation.
All you have to do is enter visit their website HERE – where you can pick from a huge array of ingredients, from oranges, ginger, cookie, rose to bubblegum and tomato!  There are over 90,000 flavour combinations so you won't be short of ideas.
Three finalists will have their creations made into limited-edition Cadbury Dairy Milk bars which will then be sold in-store nationwide for fans to try out throughout 2019. The UK will then be able to vote their favourite creation to decide which of the finalists will be crowned the ultimate winner!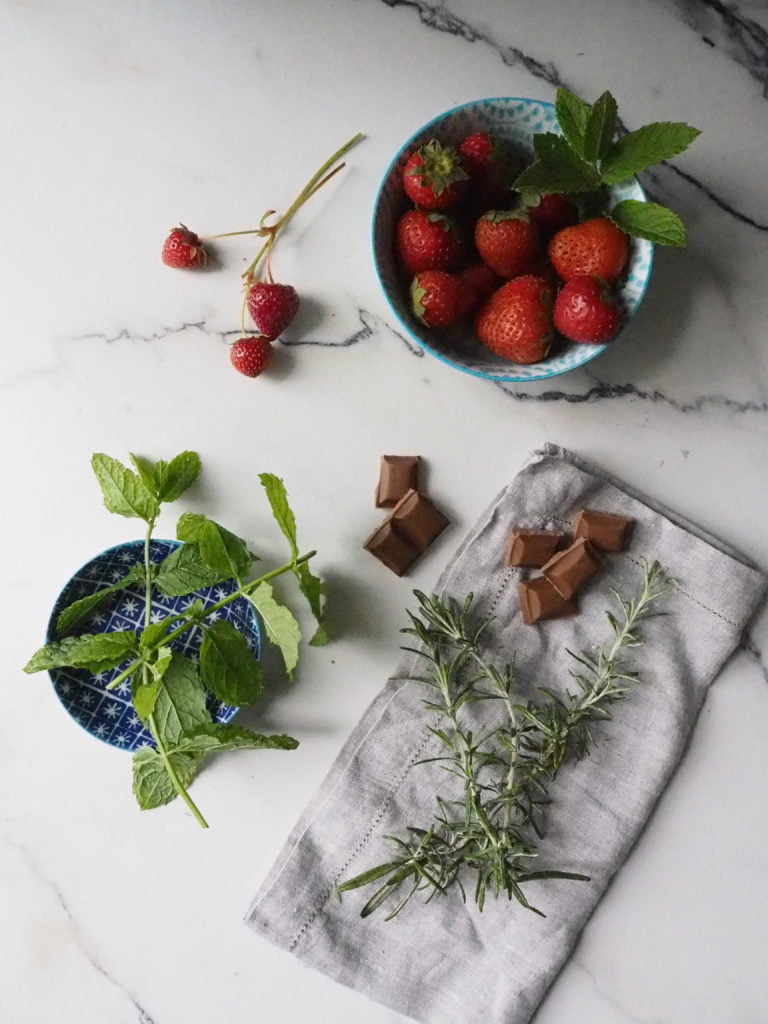 Although I'm trying to make more vegan choices, the one thing I can't give up is chocolate. I love nothing better than watching Love Island with a large bar of Cadbury Dairy Milk Fruit and Nut. It's my ultimate guilty pleasure. Are you the same?
Inspired by this competition, Cadbury asked me to share my top three flavours to create my very own unique Dairy Milk bar…
My Dream Cadbury Dairy Milk Chocolate Invention
As you guys know, my garden makeover has been a major focus for me this summer. You can see it HERE in this post. I have created an edible garden full of herbs, vegetables and fruits. Inspired by my new-look outdoor space, I wanted to create a Cadbury Dairy Milk chocolate bar to  included some of the ingredients that I'm growing in my urban garden.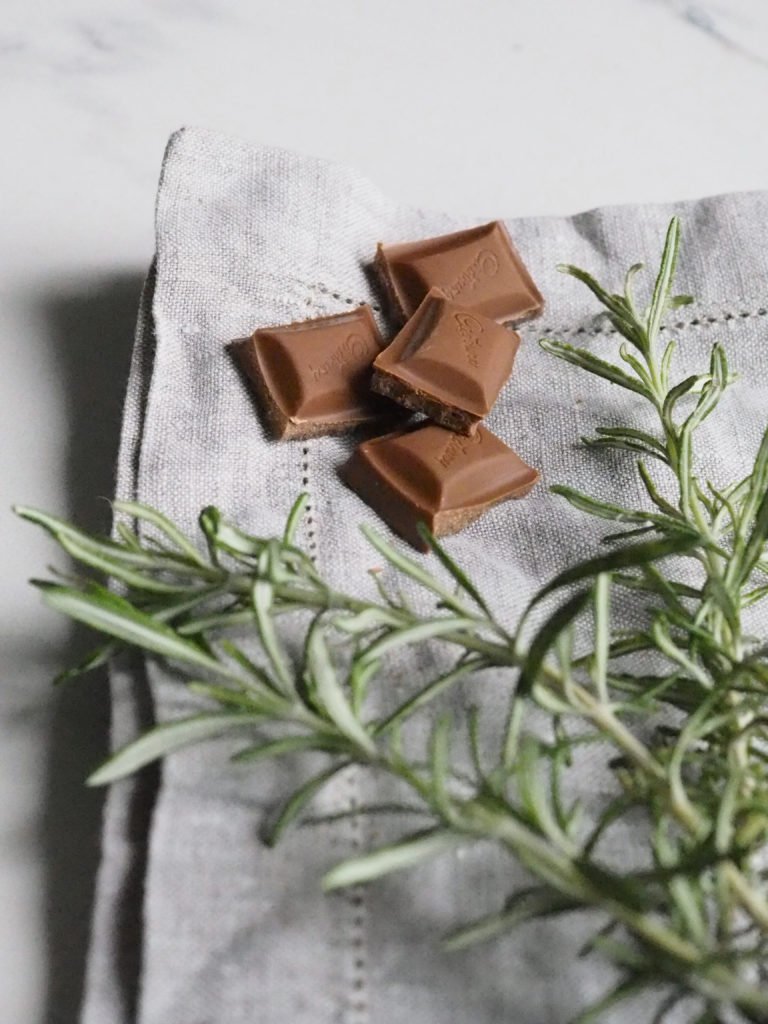 Rosemary
Luckily, my garden is south-facing which is perfect for growing sun-loving Rosemary. This flavoursome herb not only tastes delicious but it is also a good source of iron, calcium and vitamin B-6.
Traditionally, it would have been used to alleviate muscle pain, improve memory and boost your immune and circulatory system. I've never tried a combination of rosemary and chocolate before so I would be excited to try this combination out.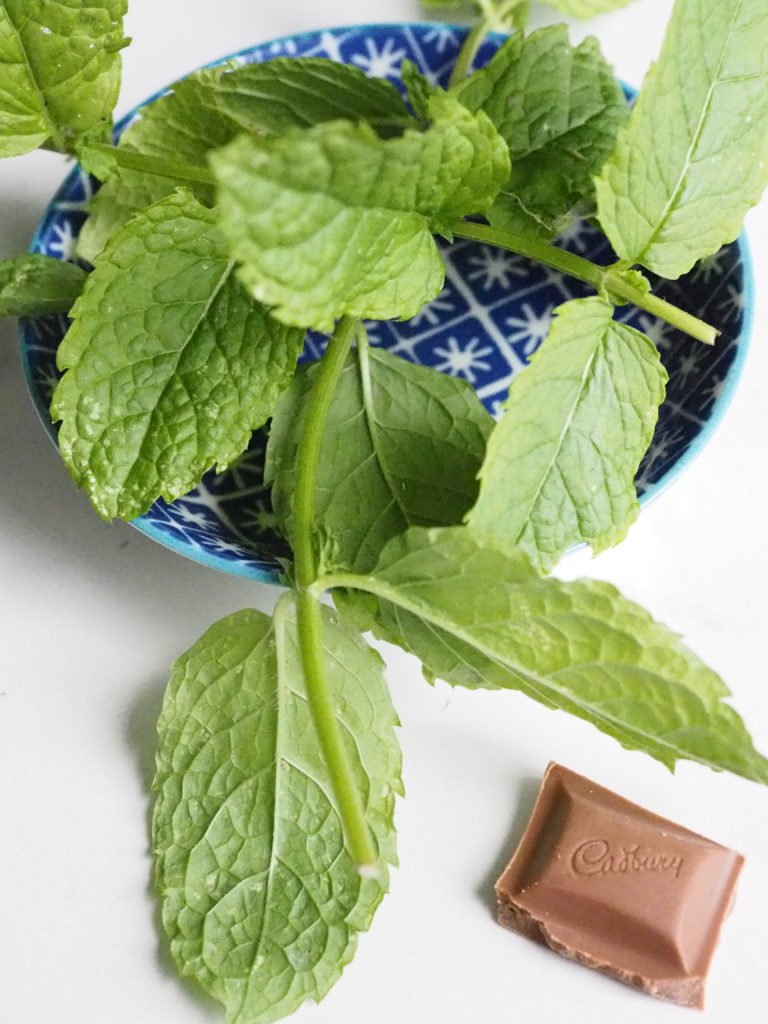 Mint
As a new gardener, I filled my garden with herbs and flowers that are easy to grow – and mint is the easiest of them all. I have lots of different varieties growing in my garden including Spearmint and Peppermint. This special herb has calming and soothing properties that helps with your digestion.
And we all know mint and chocolate are a match made in heaven.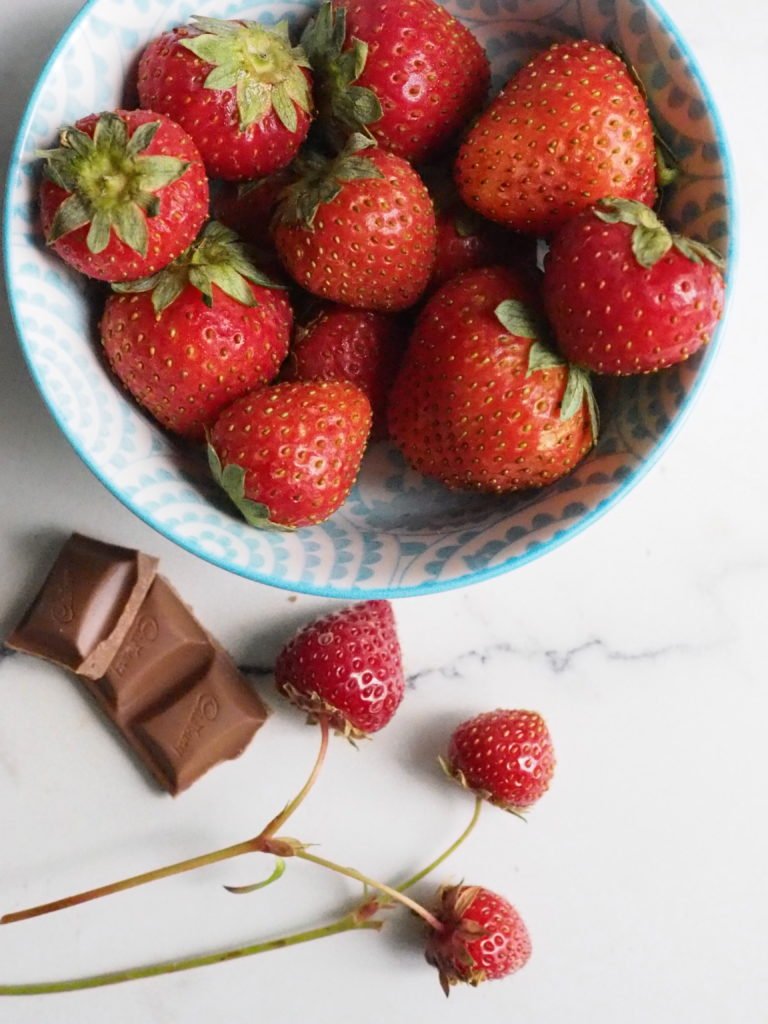 Strawberries
Full of vitamin C, strawberries are also know for their antioxidant properties. They are fat-free cholesterol-free, low-calorie and are just delicious to eat at this time of year too.
I'm growing mine in hanging baskets from my pergola. Strawberries dipped in chocolate has to be the ultimate indulgence, doesn't it?
The herbs and fruits below were all picked from my garden this morning, just for you.
How To Invent Your Own Chocolate Bar – And WIN!
Head over to the Cadbury Inventor tool –  www.cadburyinventor.com – to choose three ingredients from categories like nutty, herbs and spices, fruity and wildcard.
Then you name your chocolate bar, and write in a little bit about your inspiration.
Three finalists will be chosen by Cadbury and the finished chocolate bars will then be available to purchase in 2019. The public will vote for their favourite. The ultimate winner will receive a year's supply of their very own Cadbury Dairy Milk creation. Hurry though as the competition closes on 31st July!
I'd love to hear what flavours you would pick! Share below – I want to hear your weird and wonderful creations.
To enter your Cadbury inventor creation visit www.cadburyinventor.com or visit www.facebook.com/cadburyuk for more details.
Good Luck!

** Sponsored content.
This was a collaborative post with Cadbury's. All thoughts, photos and opinions are my own.