With all this beautiful weather, I can't get enough of Summer dresses. I used to always be a shorts and t-shirts kind of girl but this season I've been hooked on dresses. They are so summery yet look really dressed up with minimal effort!
Summer dresses require minimal effort to style them. You just slip them off and your ready for the sunny days. Just perfect for low maintenance gals like myself.

This floaty chiffon number is from Ted Baker which I treated myself to at the end of last summer. I adore the soft peach colours and the bold floral print. I feel do girly in it. I've worn it a lot on holiday. I actually found it on eBay for £45 which was a complete steal.
I wore it to Ibiza last year. It was the perfect partner with a bikini when you hit the beach parties. The bold floral print makes a strong statement quite timeless. The fit is so flattering, and it seems to be a piece I love wearing when I'm away and when I'm on home pottering around Brighton.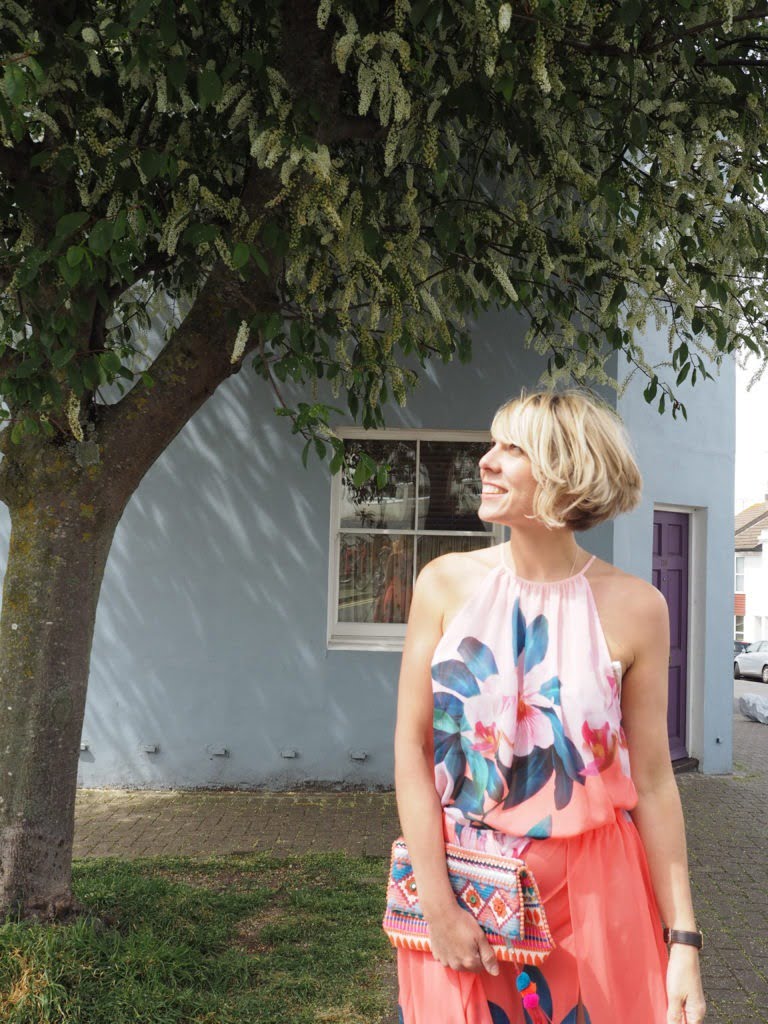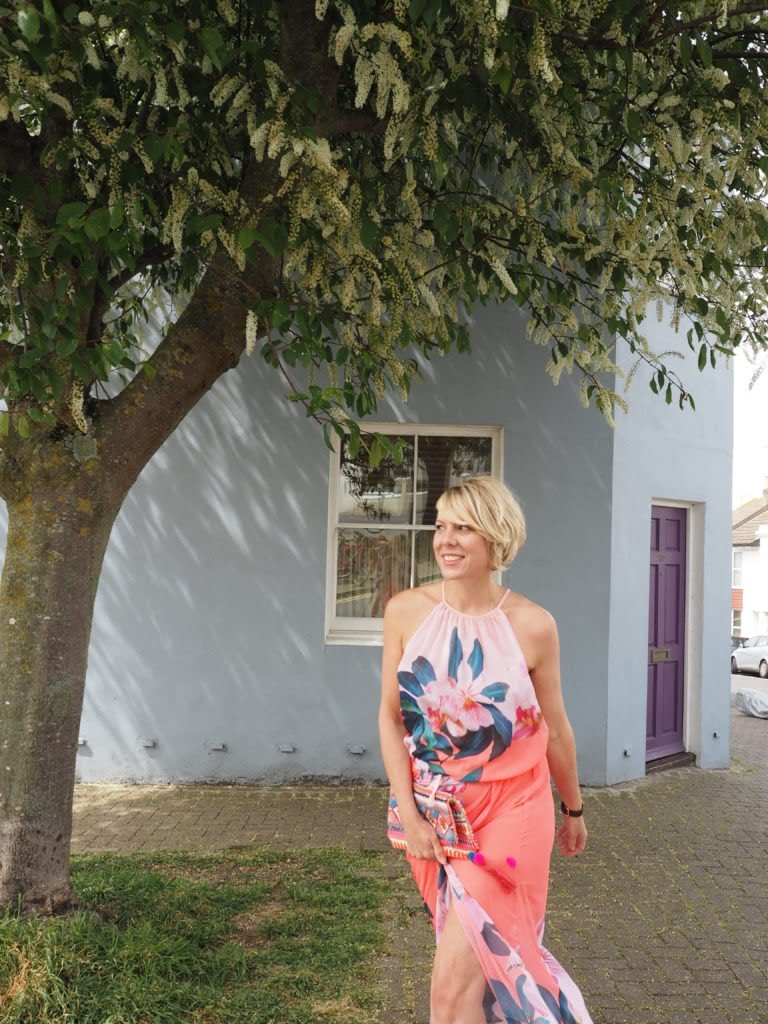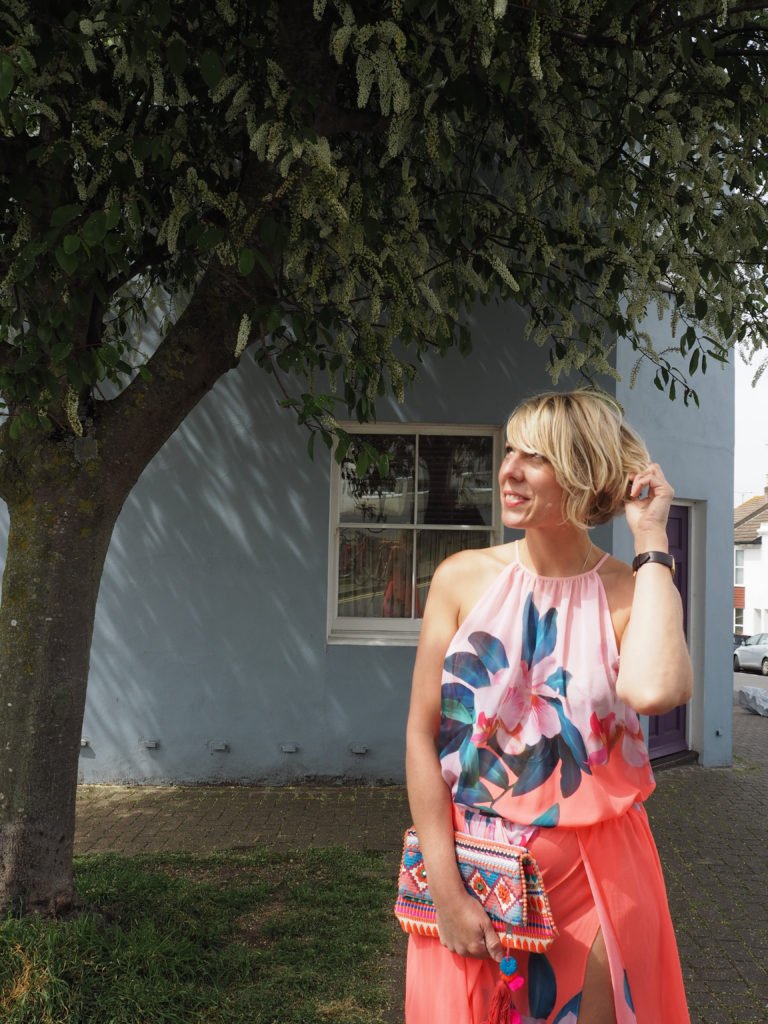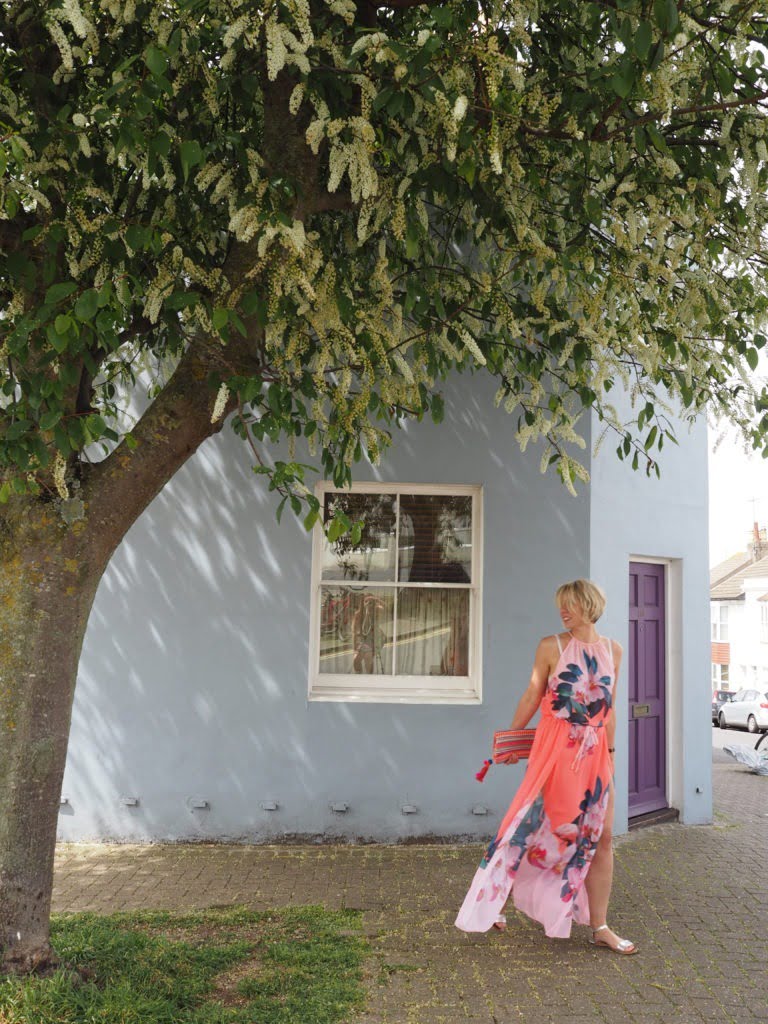 If you are tall like me, wear them with flat sandals for a relaxed, boho look. My silver ones I found in a market in Marrakech. My cute embroidered purse was a gift but it matches perfectly with the colours in this dress giving this look effortless summer vibes.
It was a windy day when we did this shoot around the colourful house of Hanover, in Brighton.
In Brighton, it can get pretty chilly at night as we are on the coast. For the evenings, I would team it up with a cotton bomber as an extra layer. I have one with a pastel watercolour print as I love the clashing prints with this dress. Or an pale cream embroidered jacket that I found in a vintage store.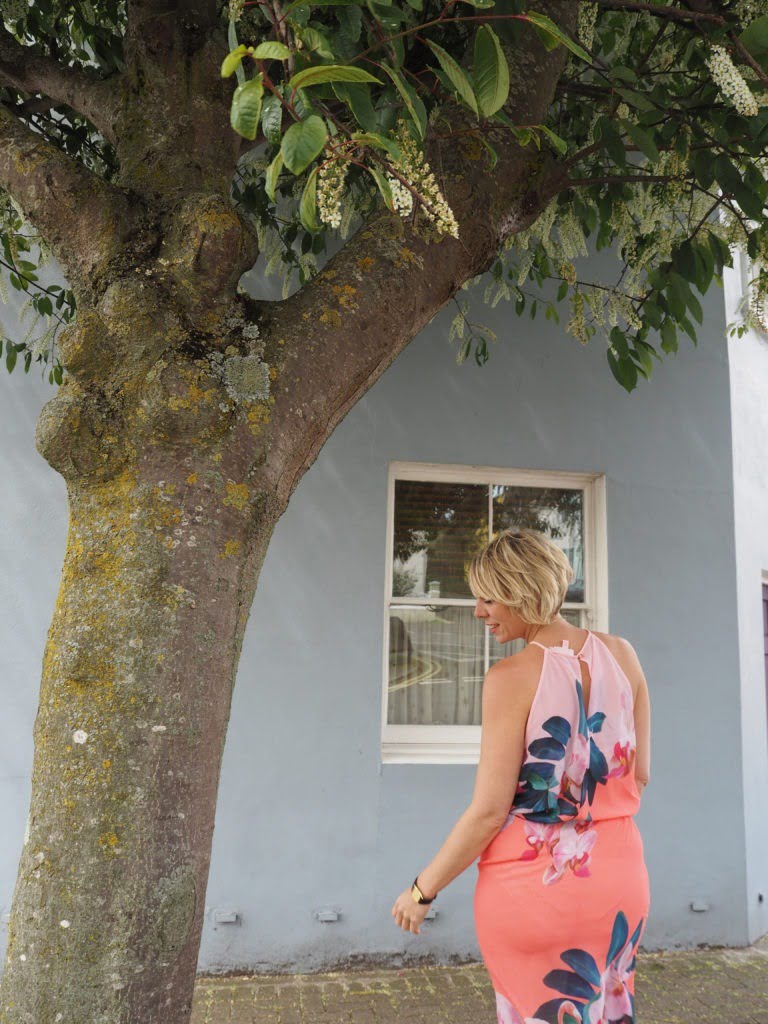 I can't wait to wear this dress to a summer party or for lunch with my mum. It's the perfect summer dress for this time of year.
What do you think of the maxi dress trend?
You May Also Like
3 Ethical Fashion Looks You'll Love This Summer
My Secret Paris: Palais Royal and that red skirt