** Sponsored Content **
It's easy to give your kitchen a whole new look with a few simple styling touches. I've picked out five ideas that will transform the look of your kitchen – and I show you how you can vamp up your kitchen in a matter of hours.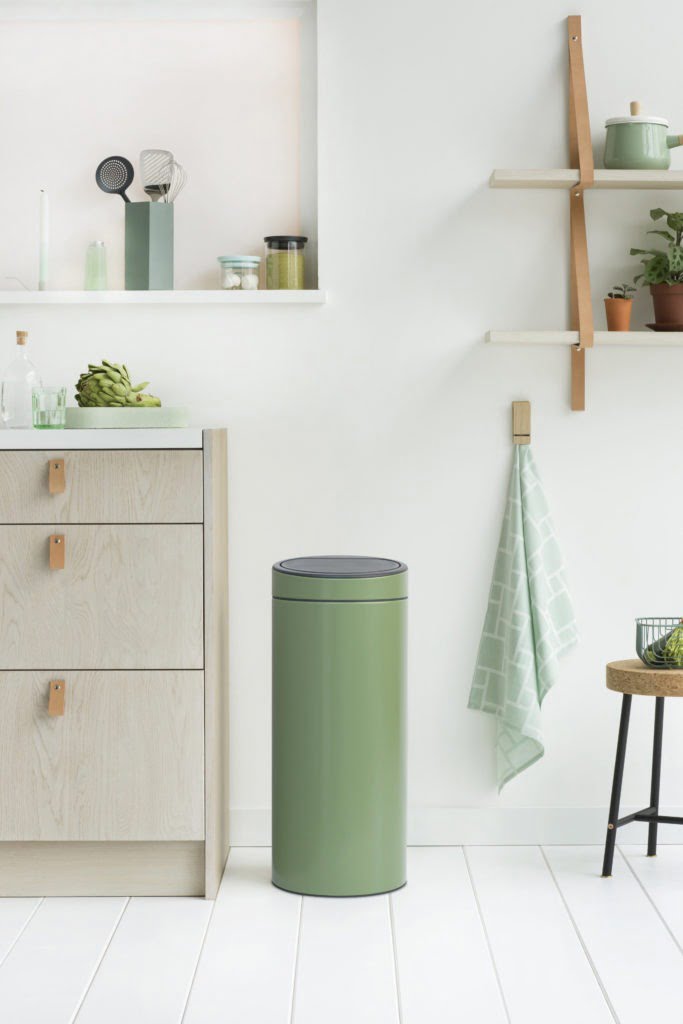 Tip 1. Chic Shelving
Swop wall units for open shelving in your kitchen for a modern look that will last. Shelving looks sleek and stylish and it's a great way to display all your colourful china and storage jars.
Look for shelving with interesting details – like leather straps, gold metal brackets or wooden shelves – to create an eye-catching display. Use hooks to hang up your utensils on the bottom of your shelves as a handy space-saving solution.
For retro vibes, you can't beat white metal string shelving which are a 1960s Swedish design classic. If you are lucky you can pick up some one eBay for a steal.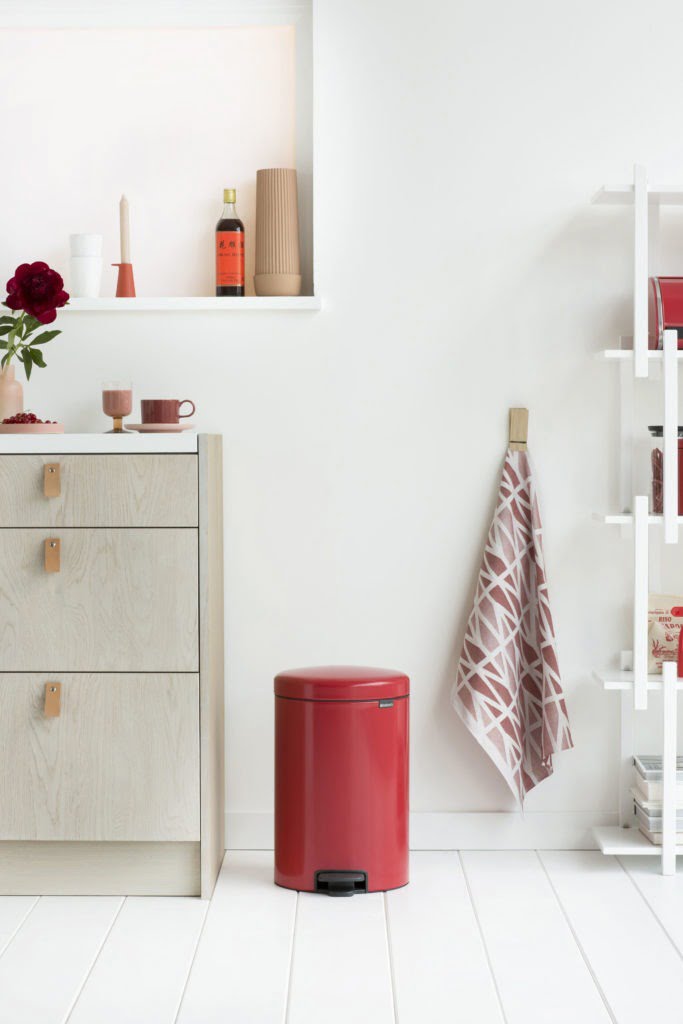 Tip 2. Unusual Lighting
When we used to talk about kitchen lighting, it was all about spot lights in the ceiling and under cabinet task lighting. This was great light for preparing meals under but isn't especially attractive.
How things have changed! Now you can have any lighting you choose.  Pendant lights are a fab way to draw attention to feature in your kitchen.
In roomy kitchens make a statement with a chandelier, pendant or large light statement light fitting.
These ones that I wrote about HERE in light post, are fab for smaller kitchens.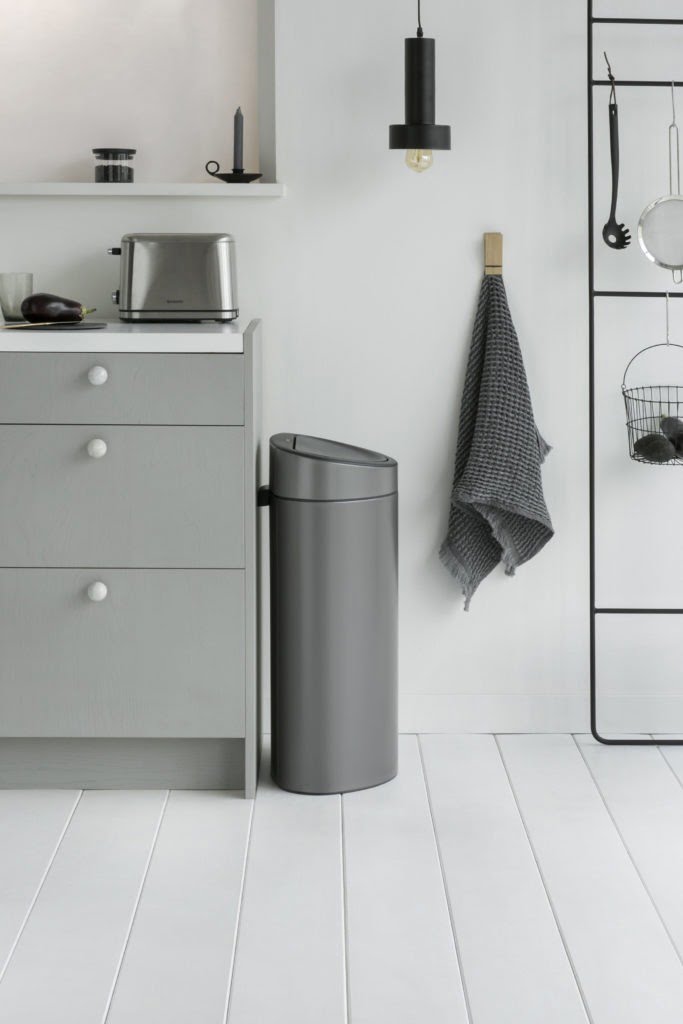 Tip 3. Colourful Bin
A cool way to add bold colour to your kitchen is with a colour-pop bin. Brabantia have the best selection of flip top bins in shades of Daisy Yellow, Moss Green, Clay Pink, Metallic Mint or for a more sleek look Platinum or Matt white. You can binge on their colours.
Look for a bin with a touch-up lid that opens with the lightest touch. For budding cooks, a pedal bin is best where your feet does all the work flipping up the lid leaving your hands free to chop.
In a small kitchen, look for a bin that will fit flush at the end of a run of units to save on space. But if you are a colour lover, don't be afraid to allow your bin to take centre stage in a rocking shade. Bins from £47.95 for a 3 litre.
As a lover of recycling, I love that Brabantia supports The Ocean Cleanup .The pedal bins are made from 40% high-grade recycled materials and after use 98% of the bin and packaging is recyclable.  And with every bin bought – they donate to The Ocean Cleanup. How beautiful is that? You can read more about that HERE.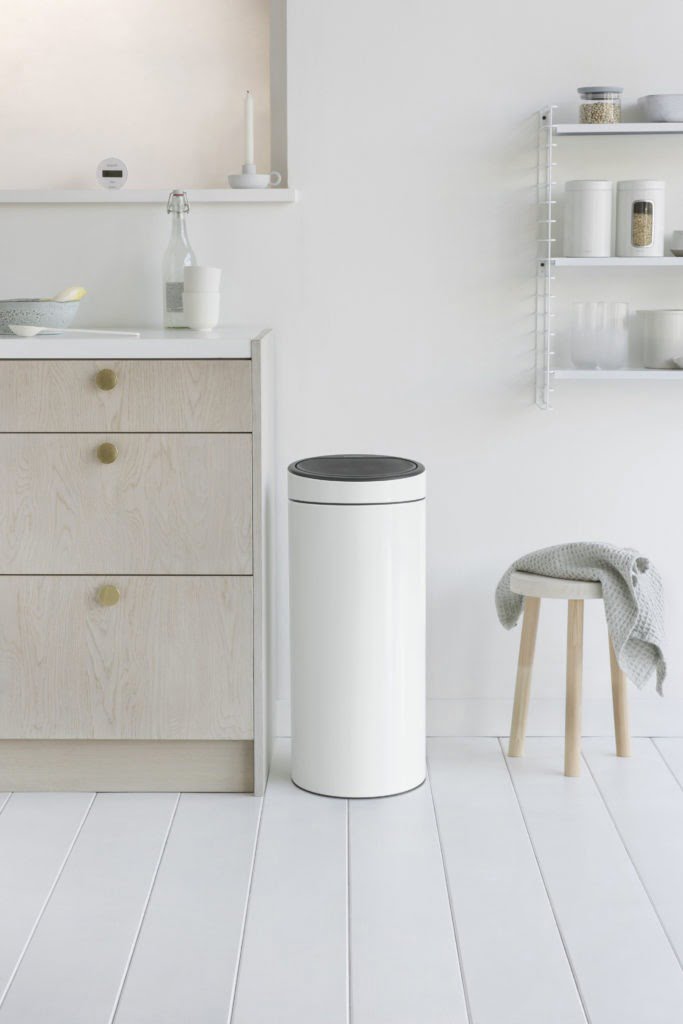 Tip 4. Small appliances
With the huge range of designer kettle and toasters on the market you no longer have to hide them away when not in use!
I still love to match my toaster and kettle colour-wise but this is not a hard and fast rule. I went for a kettle with adjustable boiling points perfect for herbal teas. My toaster also has several setting depending on if I want rye or sough dough for breakfast.
Invest in a decent mixer – Smeg and Kitchen Aid both have blenders that look as good as can be.
There are so many designs on the market, you can fill your counter with small appliances that will add bold tones to your worktop.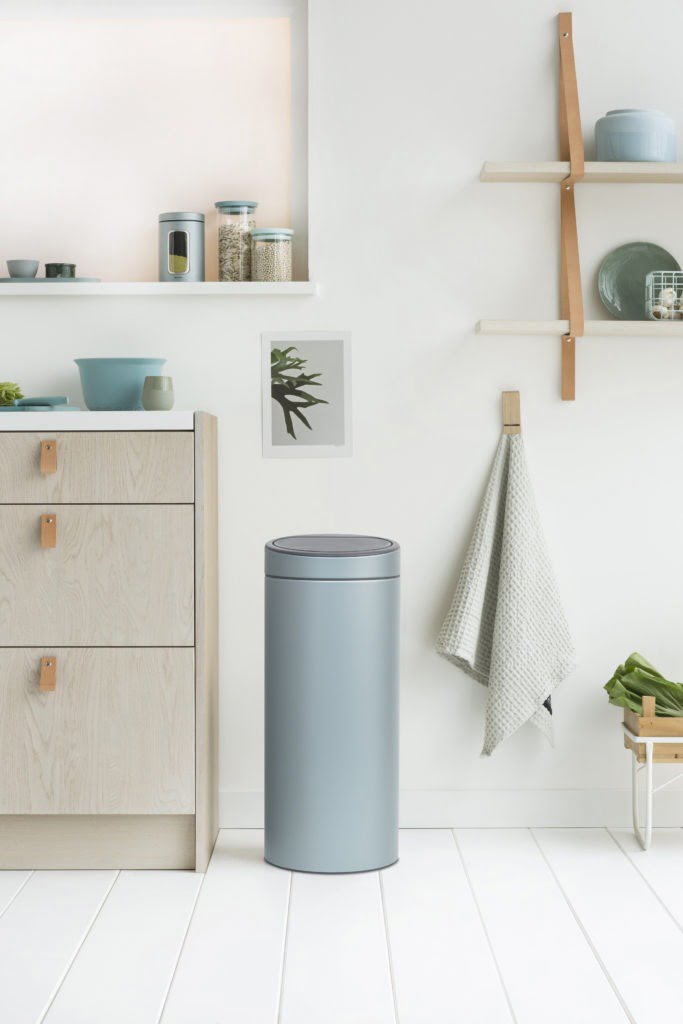 Tip 5. On-Trend Accessories
One of the easier (and most affordable) ways to transform your kitchen is with cute accessories like tea towels, storage jars, baskets, chopping boards, canisters, china plates, mugs tea pots, cafetiere….. the list is endless.
My fave places for freshening up my kitchen on a budget is Flying Tiger who made kitchen accessories that are playful but at pocket-money prices. For more unique items, I'll trawl the shelves of Homesense looking for iconic pieces for a fraction of the cost.
Supermarkets also have a wide range of lovely kitchen bits that will add colour to your space.  Are you like me – and always on the hunt for fun tea towels – that add the right injection of zing to my kitchen? Then pick up new bits and bobs for your kitchen with your weekly shop.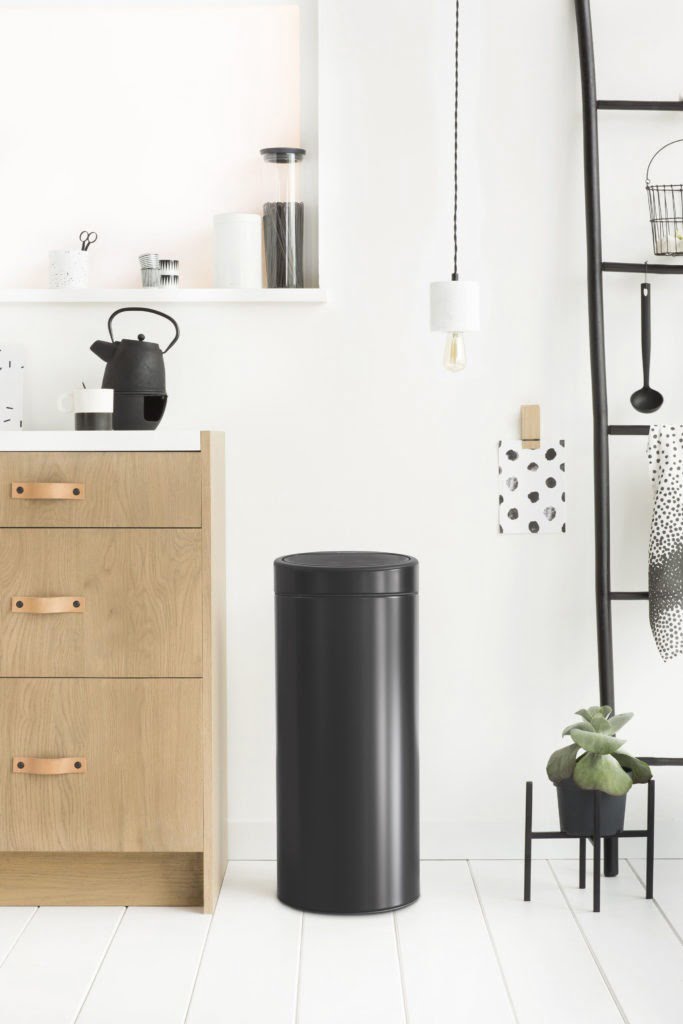 There you have it – FIVE easy ways to switch up your kitchen – from shelving, to a designer bin, to lighting, accessories and appliances. Ther 's an idea in there for every home.  I hope this post shows that you don't need to have a complete re-design to refresh your kitchen.
If you are looking for more kitchen inspiration – you can see my own kitchen refresh in this post HERE.
I'd love to hear which idea you love best – pop your comment in the box below.
Have a great day.
Maxine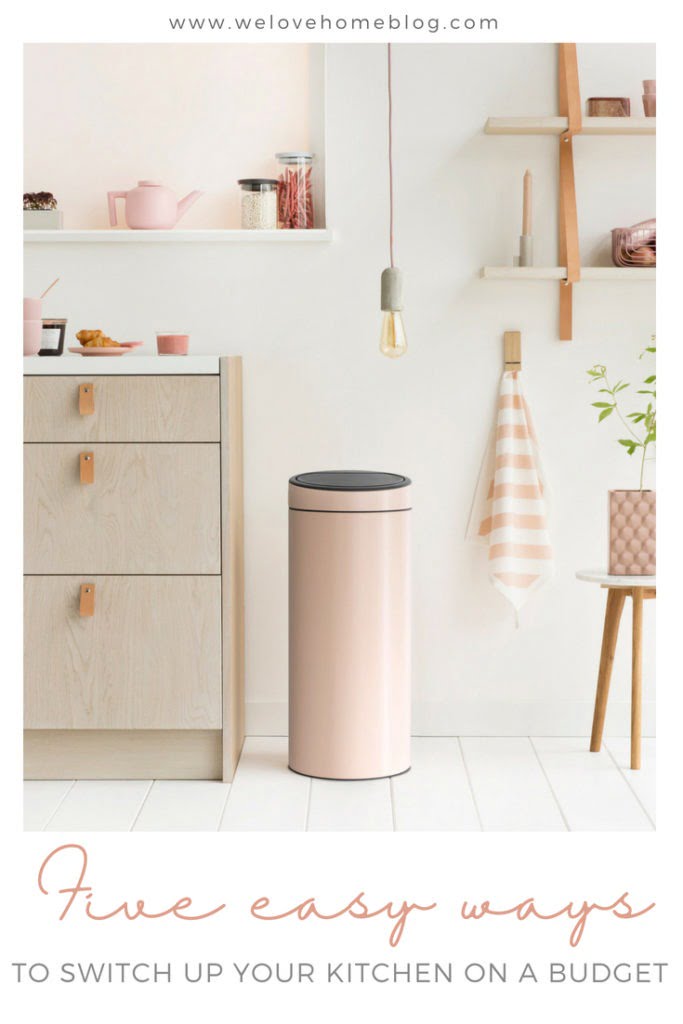 ** This is a sponsored post. All photos are care of Brabantia. All thoughts, opinions and ideas are my own.