Love this kimono!  Made up in this season's candy stripes and an unusual shape that compliments most figures. I have teamed with it my new Finery London cream trousers with a fitted shape that flatters. This is a simple look that mixes Summer stripes with elegant tailoring that I know you will love as much as me.
I'm pretty new to wearing trousers.  I lacked confidence to wear a fitted pair for years as I could never find any that flattered my pear shape. That was until I discovered this pairs which fit like a glove and are so flattering.  Perfect for my working-from-home lifestyle, where I need to be comfortable but at the same time look sharp.
If you are a little self conscious like me when wearing trousers, then why not wear a chic layer on top? One that covers but doesn't drowning you.  That's why I'm in love with this kimono from Amsterdam brand Anna+Nina. The embroidered ostrich on the back is a quirky detail is adorable.
The pompom basket The Wise House is perfect for dashing around town as it is roomy for stashing shopping while still being edgy. For a fun element, I teamed my heart shaped sunnies ('cos why not?) and a COS necklace found in a thrift store. The gold flats from Brighton's Imi Loa are so comfortable and add much need glam to the look.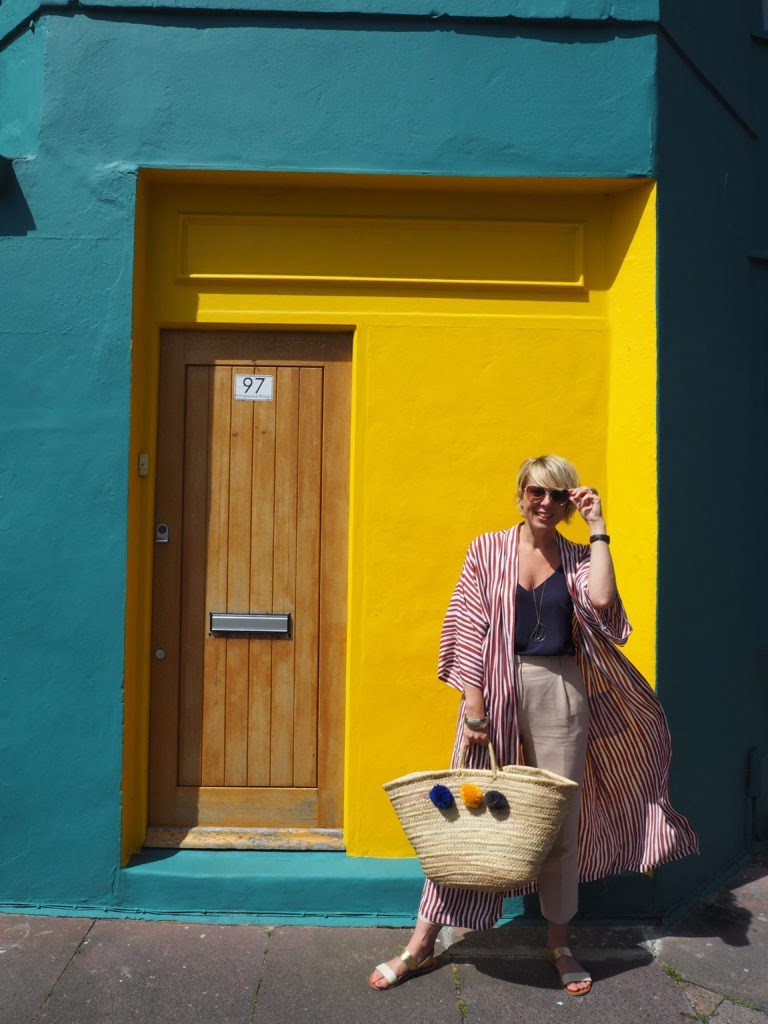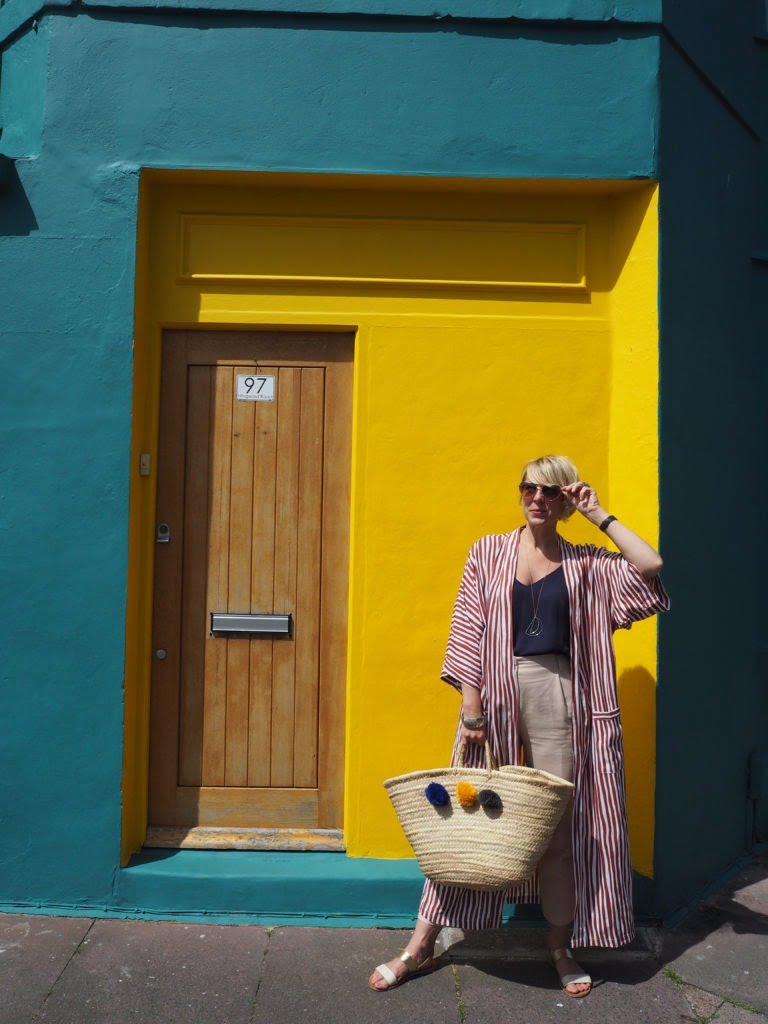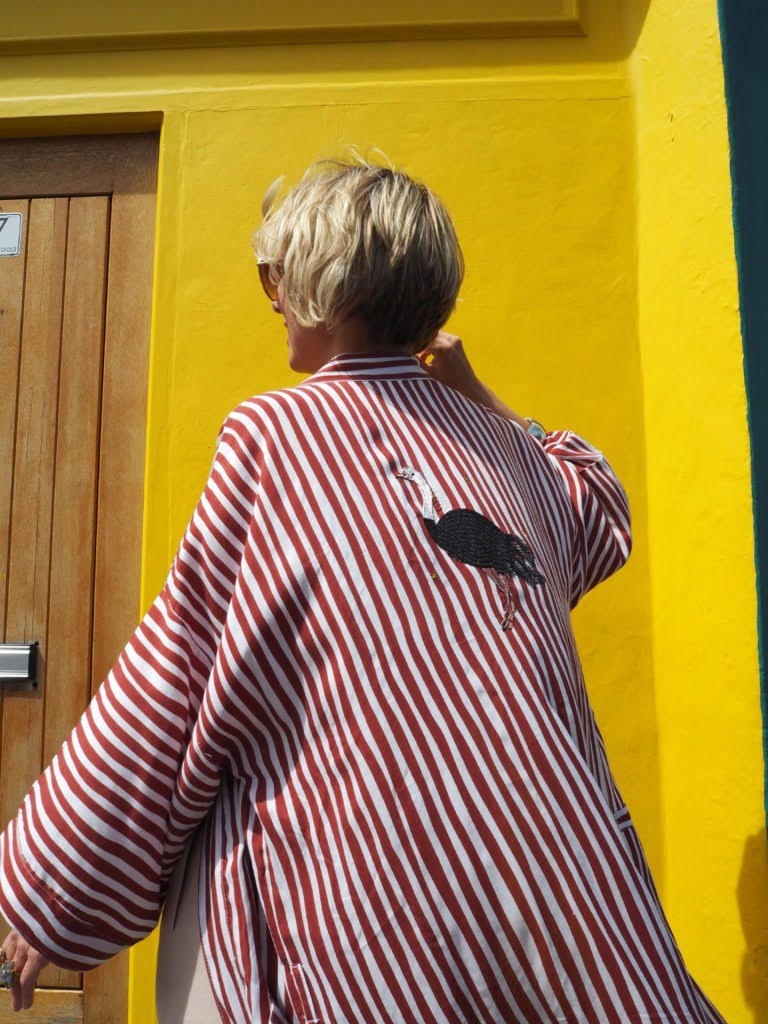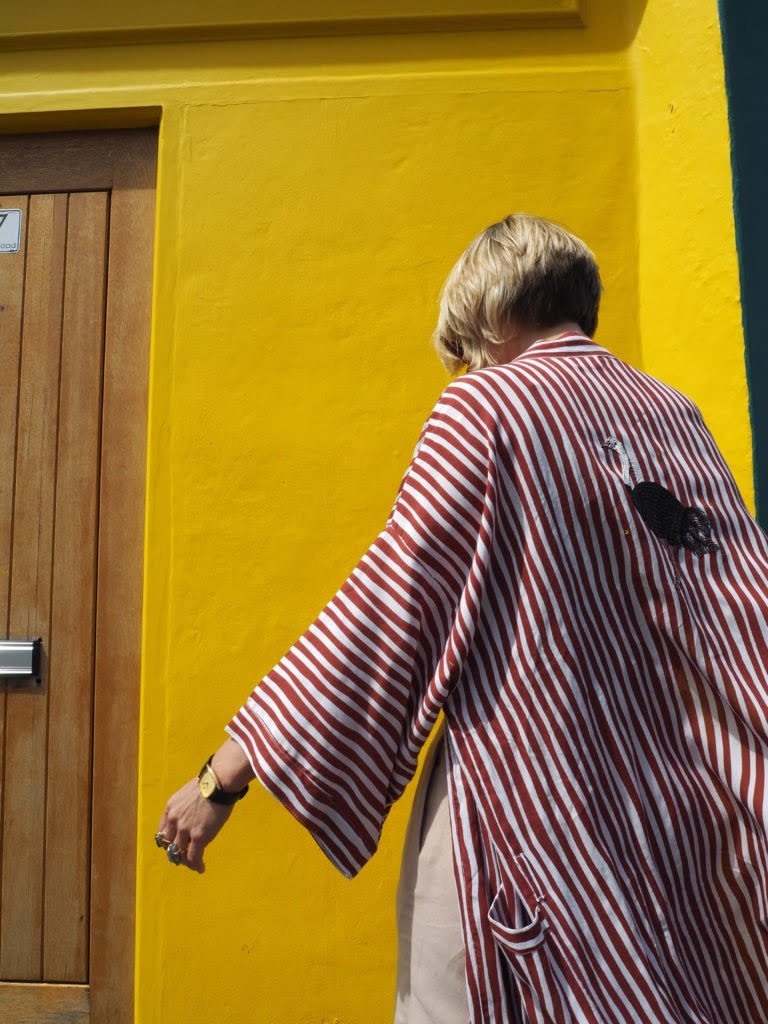 How do you feel about wearing Summer stripes with this kimono and trouser combo?
I'd love to see you rock this look the next time the sun shines.
Love
Maxine
You May Also Like
3 Ethical Fashion Looks You'll Love This Summer
Feeling the love for velvet this Christmas