** Sponsored Content **
When Leesa got in touch to ask if I would like to review their innovative new Leesa mattress, I was in! In this post, I'm sharing my thoughts on the mattress and at the end of this post there is a special voucher code to get £100 if you decided to buy.
Let me give you the tour of my new mattress.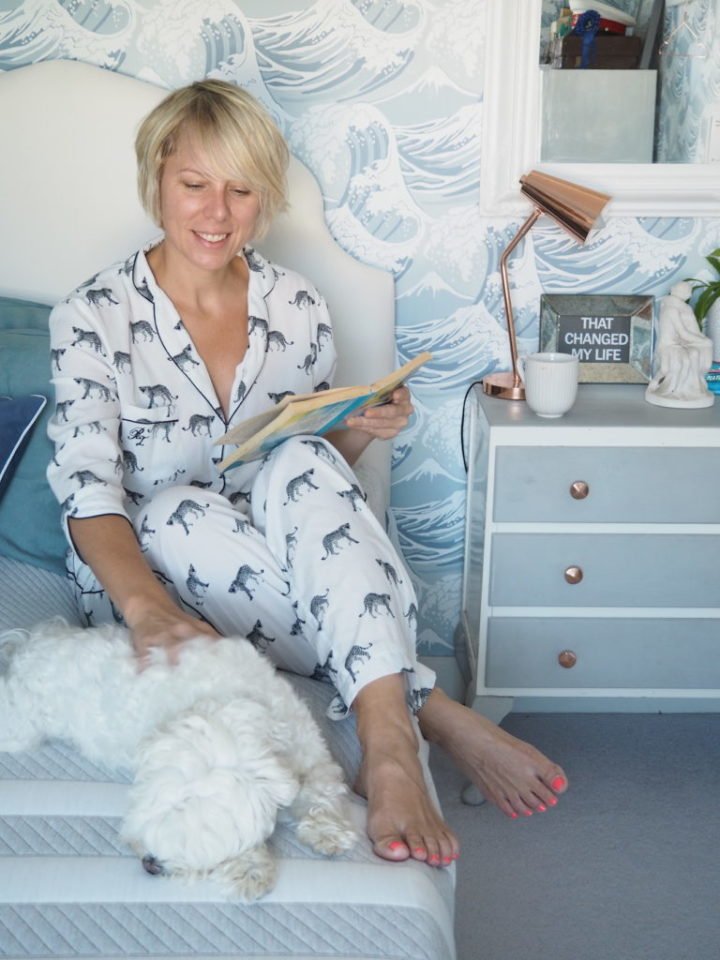 The Innovative Leesa Mattress
I remember buying my first ever mattress. After years of renting and sleeping on lumpy mattresses, I treated myself to one that cost me £50 – and I slept on it for 10 years. The next one I bought wasn't much better, second hand one I think (ewh!) And it was only since moving into my house that I started to take my sleep seriously, investing in creating a comfortable bed with a decent mattress, pretty bed frame and breathable cotton sheets.
I'm now in the final stages of decorating my guest bedroom and my new bed needed a comfy new mattress to finish off the room. When Leesa offered me a new mattress for the room, it was just perfect timing.
Ordering OnLine
Leesa are an American mattress company that started in 2015, and came to the UK quickly after.  You order your mattress online (they have no shops) and the website is so simple to use.
I've always bought mattresses online as I feel too self conscious to try them out in a bed shop. Are you the same? I'm not a fan of bouncing around on a bed with a salesperson watching you! But if you are a little nervous buying before your try, then you'll be happy to know that if you don't sleep better within 100 nights you can return your mattress fuss free. They will collect and donate your mattress to a charity, and provide you with a full refund.
I ordered a small UK double mattress which was built to order, and delivered within 6 days.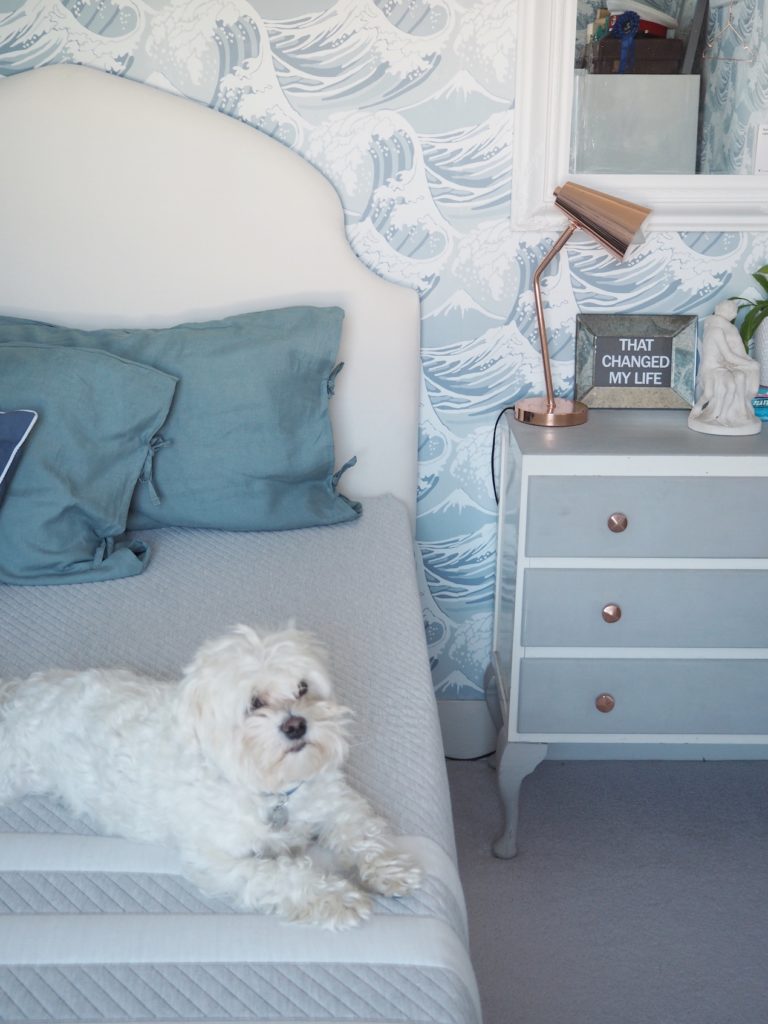 Delivery & Unpacking
This is where the mattress gets clever. It turns up in a box! Yes, a box. It was hard to believe that my mattress fitted in the box below but they vacuum pack it. You unroll it out the plastic and it almost instantly starts to puff out.
Within a few hours it was ready for my guest bedroom.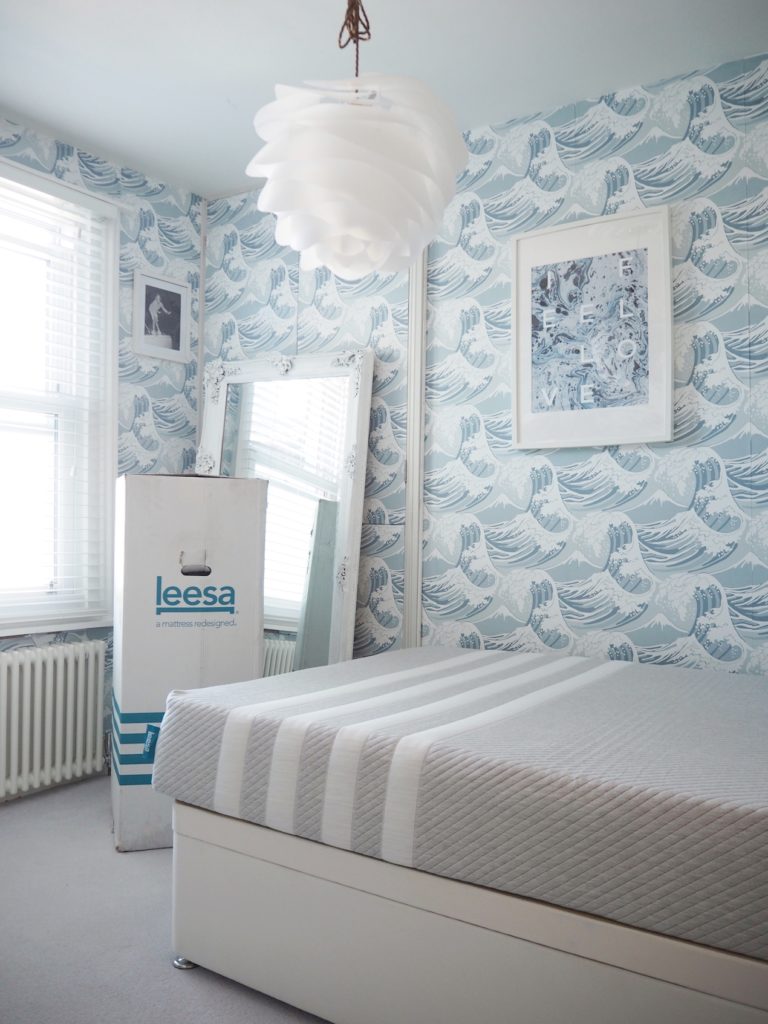 Design
The Leesa mattress has a unique combination of three foam layers, and each one has a specific purpose.
The top layer is 'Cooling Avena Foam' which provides airflow and enough bounce so you can move about in bed comfortably. The middle layer is 'Pressure Relieving Memory Foam' which delivers pressure relief and body contouring which I noticed straight away having an impact on my posture at night.
The final layer is 'Dense Core Support' that adds strength, durability and structure.
The mattress is wrapped in a grey cover that features their iconic four white stripe design.
The mattresses take a little getting used to if you have always slept on a spring mattress. You slightly sink into the mattress but the combination of the three layers supports your body as your sleep, preventing you from tossing and turning at night.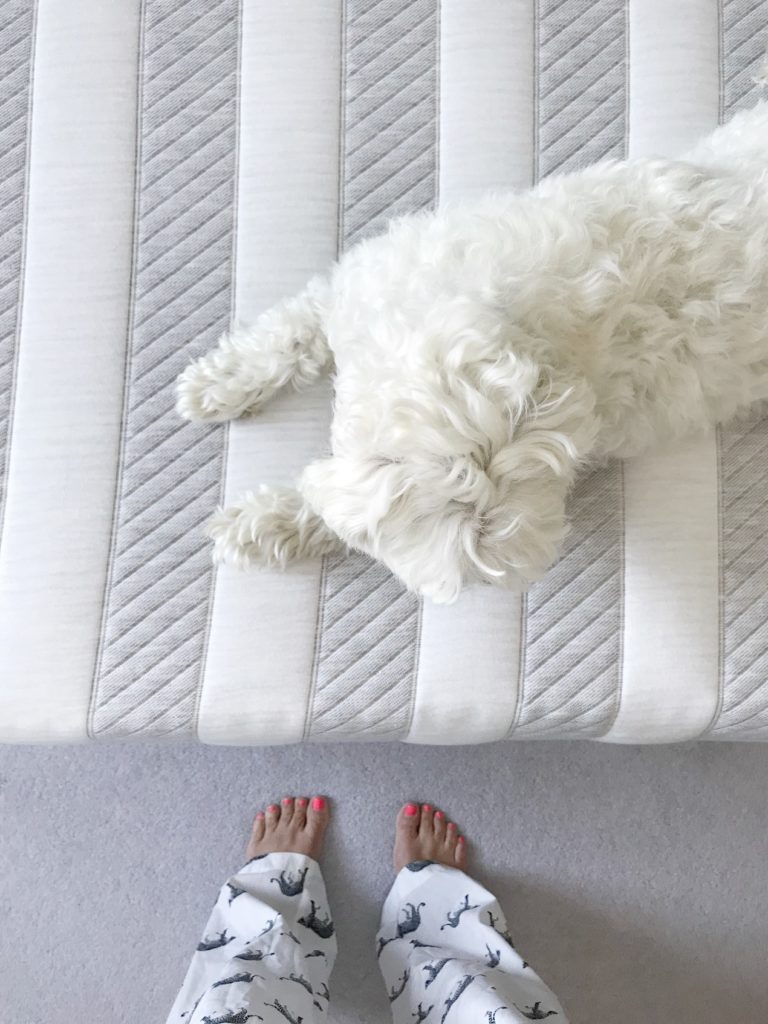 Comfort
On the top of my priority list was to make sure that guests felt comfy and sleep soundly in my home. Is there anything worse that sleeping in a strange and uncomfortable bed?
In the name of research, I slept in this bedroom for a few nights to test out the Leesa mattress.  Instantly I noticed the difference. This mattress is much firmer that the memory one in my master bedroom. It also felt more supportive on my back.

Give While You Sleep
What caught my eye most was that Leesa have a charitable ethos. For every ten mattresses sold, Leesa donate a mattress to a charitable organisations that provide shelter to homeless men and women.
In the last year, 275,000 people have approached their local authority for homelessness assistance. And it's estimated that on any one night 3,569 people are sleeping rough across England – according to Crisis (UK nationwide homeless charity). Leesa have donated over 30,000 mattresses so far and counting.
They also partner with The Arbor Day Foundation to plant one tree for every mattress sold with the aim to plant one million trees by 2025.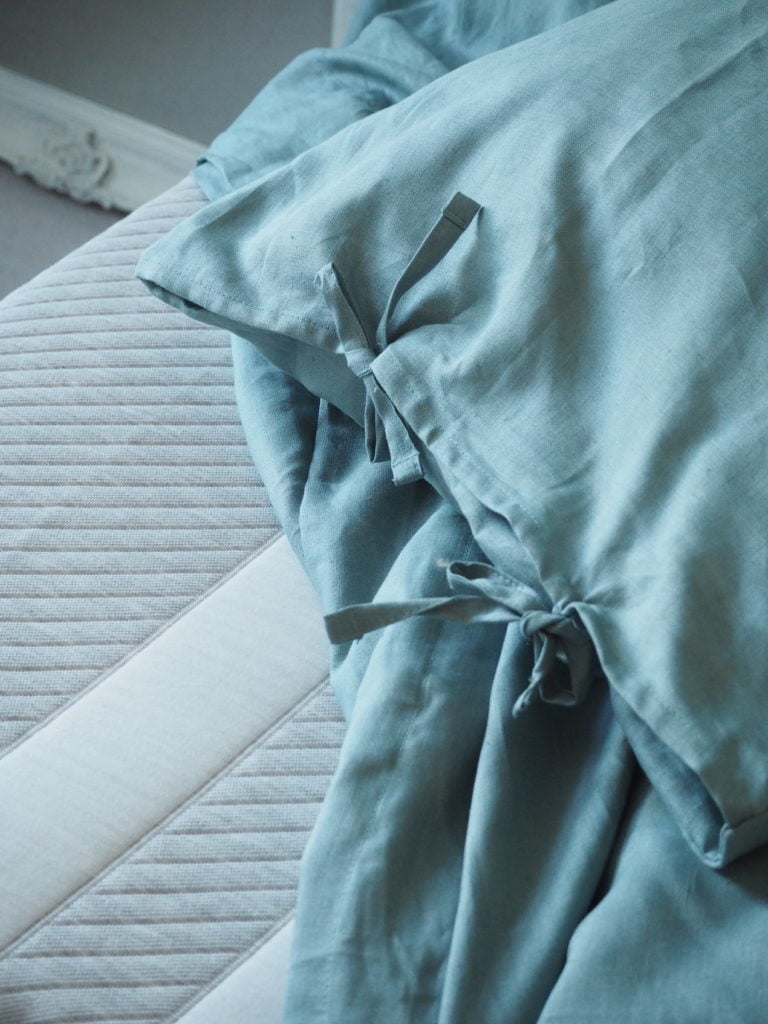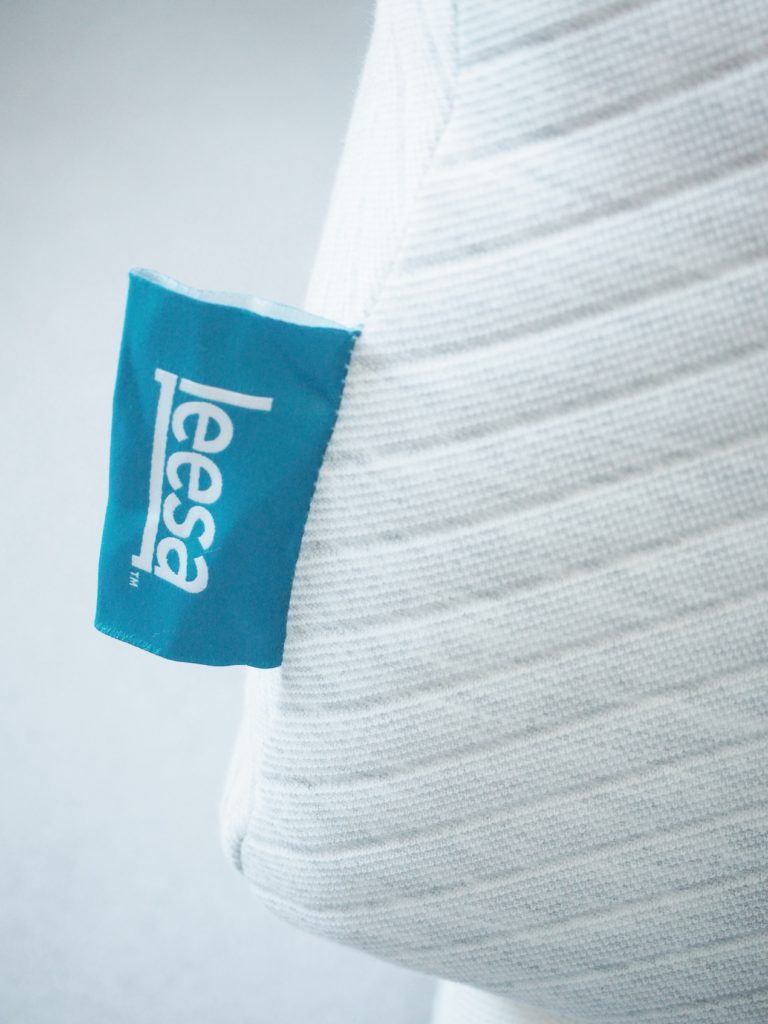 My Thoughts
I love that my new mattress turned up at my house fuss free. That it came in a box was brilliant as I could carry it up the stairs myself and avoided scuffing all my walls of hallway on the way up.  I can't wait for my first guests to try it out this weekend. I know they are going to give my home a five star review when it comes to a relaxing night's sleep.
We Love Home £100 Discount Code
If you are looking to give the mattress a whirl using their 100 day no-quibble returns policy, then simply put in WELOVEHOME in at the check-out. And you'll get £100 off. Click HERE. For clarity, this is an affiliate link so I will get a small percentage which won't effect how much you pay but it is best to be clear about these things!
If you do treat yourself to a new mattress, let me know what you think in the comments' box below.
You May Also Like
Your Essential Bedroom Makeover Guide
9 incredibly cool ways to style your guest bedroom
11 Secret Interior Stylist tricks for your bedroom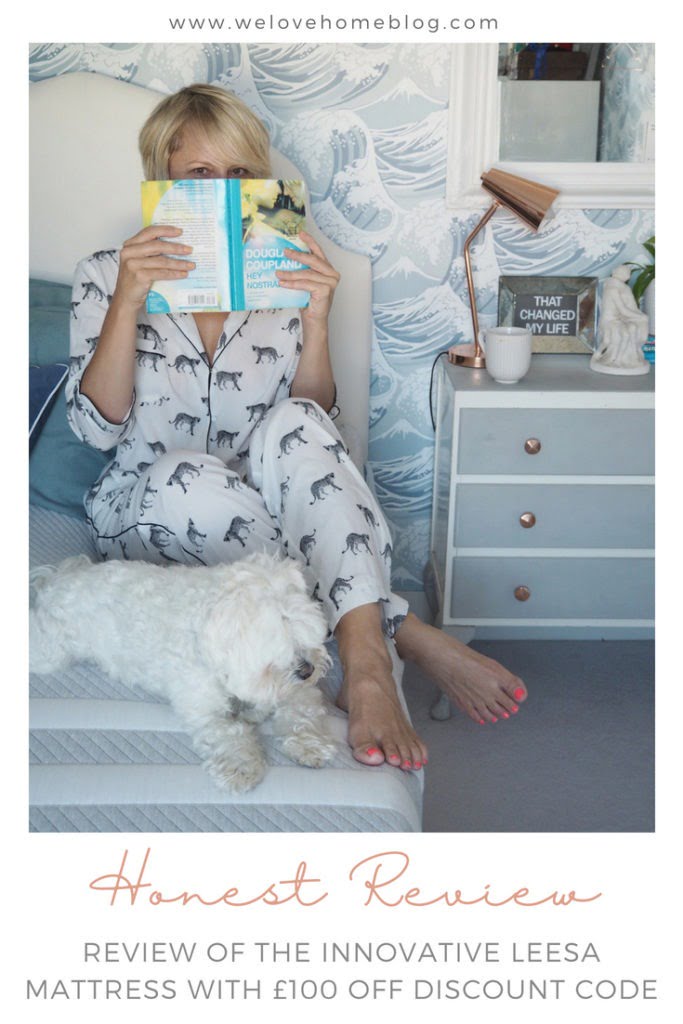 ** This is a Sponsored post. Some of these links are affiliate. All the photos, thoughts and opinions are my own.