You know it's going to be a good Monday when you kitchen pops up in fashion and lifestyle on-line magazine, SheerLuxe. SheerLuxe is one of the UK's hippest online publishers with 1000s of hits each month. I often pop over there to check out the latest fashion tips, as well as design ideas for my home.
One of my besties forwarded on their weekly email newsletter to me, and when I scrolled down there was my kitchen – with it's 3-d effect floor tiles from British Ceramic Tiles. The post is called 'Make Your Floor The Focus The Affordable Way' – which is pretty much what we stand for at We Love Home.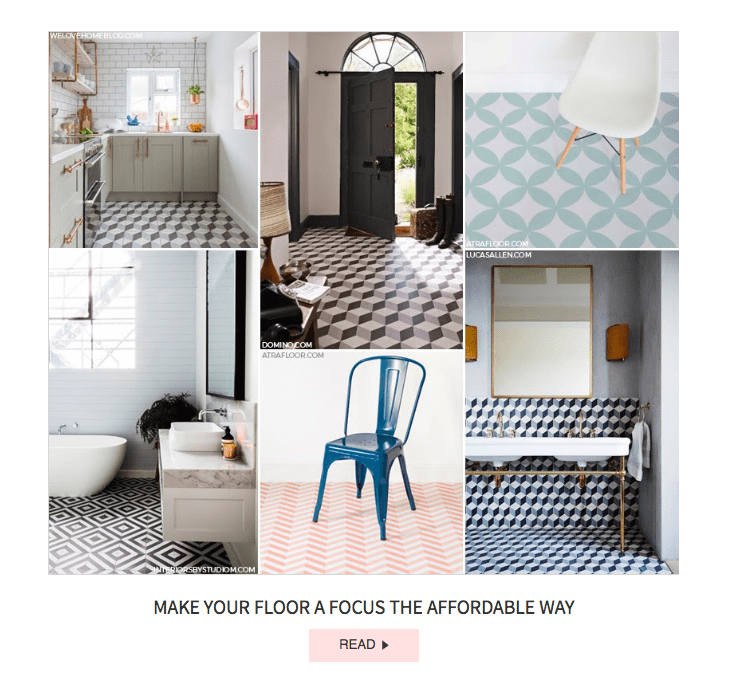 I was very excited so had to share with you guys.
That made my day!
You May Also Like
Styling Botanical Prints With Good Homes Magazine
How to make your lifestyle blog stand out