** Sponsored Post **
Do you have Instagram images on your feed that you adore? It could be a snap of your garden in bloom, your children playing or even your pet (I have a phone filled with snaps of Teddy).
Today, with the help of photo art experts Wallpics, I'm going to show you how you can make bespoke art for your walls (and it's not as expensive as you think too).

Design Your Wall Art On The Go
If you are like me and you never have time to print out your photos that you post to Instagram, then today I have some exciting news.  Did you know there is an app called Wallpics where you can edit your photos, then send them off to print so you can have beautiful, bespoke art to display on your walls?
The people behind the app what to change how you decorate your home. They want you to turn your social media snaps into bespoke pieces of wall art for your walls. And you can never go wrong decorating your home with something that is 100% percent bespoke to you.
Simply download Wallpics smartphone app, and it will access all of your photos on both Facebook and Instagram. Then you can decide which ones will appear on your walls. The app is so simple to use, that you could designing art for your home when you're on the bus on the way to work. It's that easy!
To inspire you, I've filled this post with ideas from other bloggers who have used Wallpics to decorate their homes.
https://www.instagram.com/p/BfySGOclIsk/?taken-by=my_wallpics
https://www.instagram.com/p/BbY6wOrl_F2/?taken-by=my_wallpics

https://www.instagram.com/p/Ba4L1K8liCf/?taken-by=my_wallpics
https://www.instagram.com/p/BnCQno0gy4W/?taken-by=my_wallpics
Step-By-Step: Turn Your Favorite Instagrams Snap Into Art
Your walls can become a gallery space to show off your best photos in three easy steps:
Step One
Download the Wallpics app to your phone. Click HERE to download it to your phone.
Step Two
In the Wallpics app you can adjust your photos accordingly to crop your images, create a college, split a photo in to three or create 3 co-ordinating design.  Your photos will need to be 800 pixels or larger to produce a high quality image for your walls. Be warned smaller photos will look blurred in print!
If your photo is the optimum size but out of focus, it too will be blurred.
Step Three
Send your photos to Wallpics via the app, and then they make them up into photo boards. Each photo board measures 8 inches by 8 inches and is a chunky 3/4″ thick
Then 2-4 weeks later, you'll get your wall art in the post. The end result is a sheen finished photo boards that will look chic on any wall in any home! It's that easy.
https://www.instagram.com/p/Ba6Bq7qlU5g/?taken-by=my_wallpics
https://www.instagram.com/p/BkAqNVvhJHn/?taken-by=my_wallpics
Stick To Your Walls With No Fear Of Damage
Wallpics photo boards are designed to be movable wall decor. Play around with your wall display, remove and replace. All without damaging your walls.
How? You'll find on the back of the Wallpics tiles you'll find four 1 inch little pads on the back. Decide on your display on the wall, then remove the protective paper covering the sticky pads. Gently tap your wall art to fix it on the wall (you can use your fingers – no tools needed) without causing any damage to your paint or wallpaper. The will adhere to almost any wall surface. Great idea if you are living in a rental property!
If you fancy a change in your room, can then simply peel your wall art off the wall – and stick them up in another order or in another area of your home.
https://www.instagram.com/p/Ba_3lqOFc3P/?taken-by=my_wallpics
https://www.instagram.com/p/BbCXBJtl4Bq/?taken-by=my_wallpics
https://www.instagram.com/p/BbOscAblL0I/?taken-by=my_wallpics
How Much Does Wallpics Cost?
Bespoke prints cost £35 for a set of three – so that is £11.66 each. Then for each additional board you print you'll be charged at a discounted price of £9.
What do you think? Do you love this idea? It could make a great pressie for someone special or a treat for you and your home.
Maxine
You May Also Like
8 Moroccan Decorating Ideas To Start Your Day
Tips To Choosing Statement Art On A Budget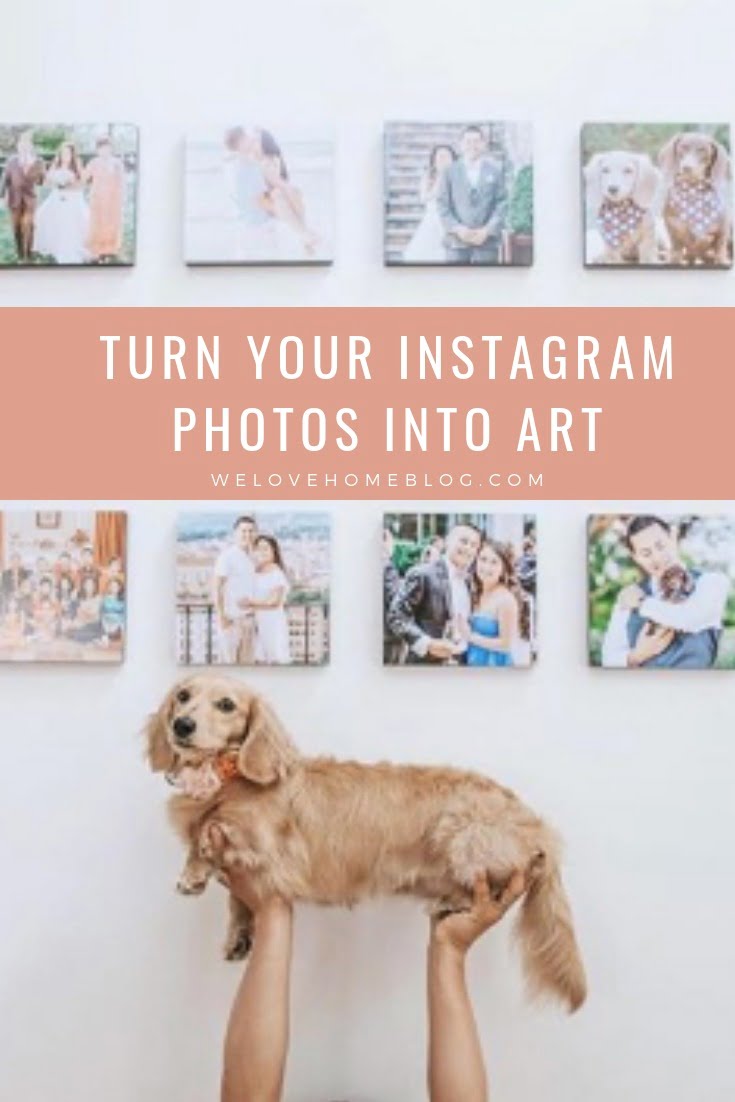 ** This is a sponsored post.