On Instagram, one of the most popular question I get asked about is how do I style my hair. So today, I'm taking a small step away from interiors to share my short hair style tips and tricks in this post.
From what products to you use, to how to blow dry your locks. Get the low-down how to you can style short hair.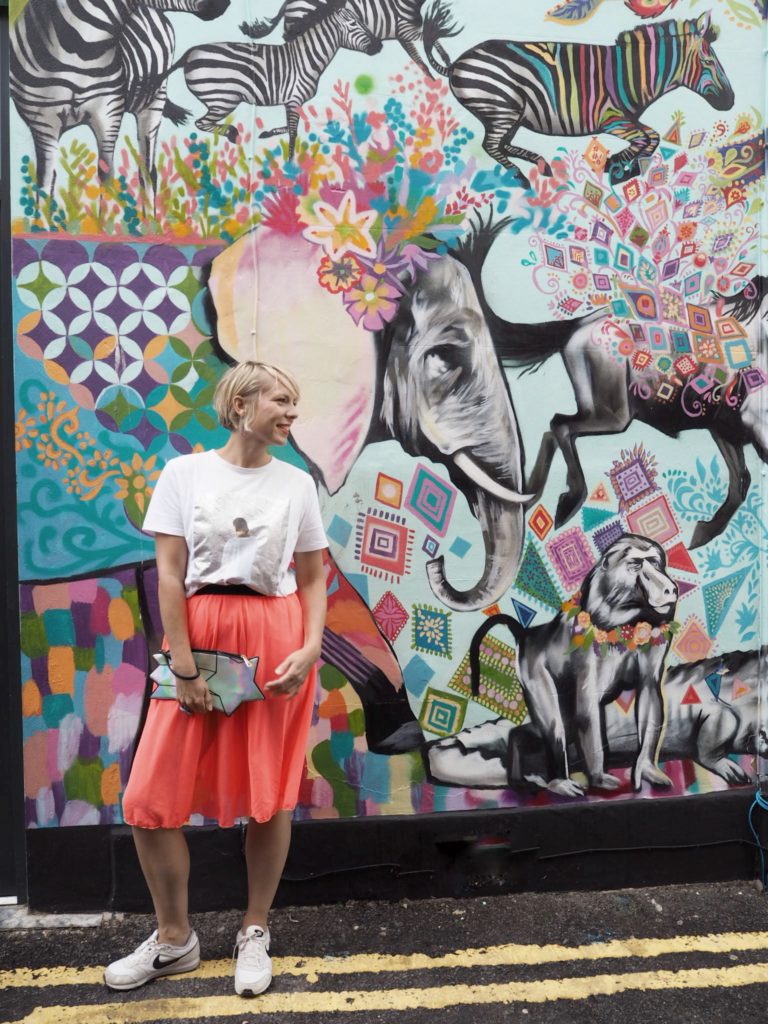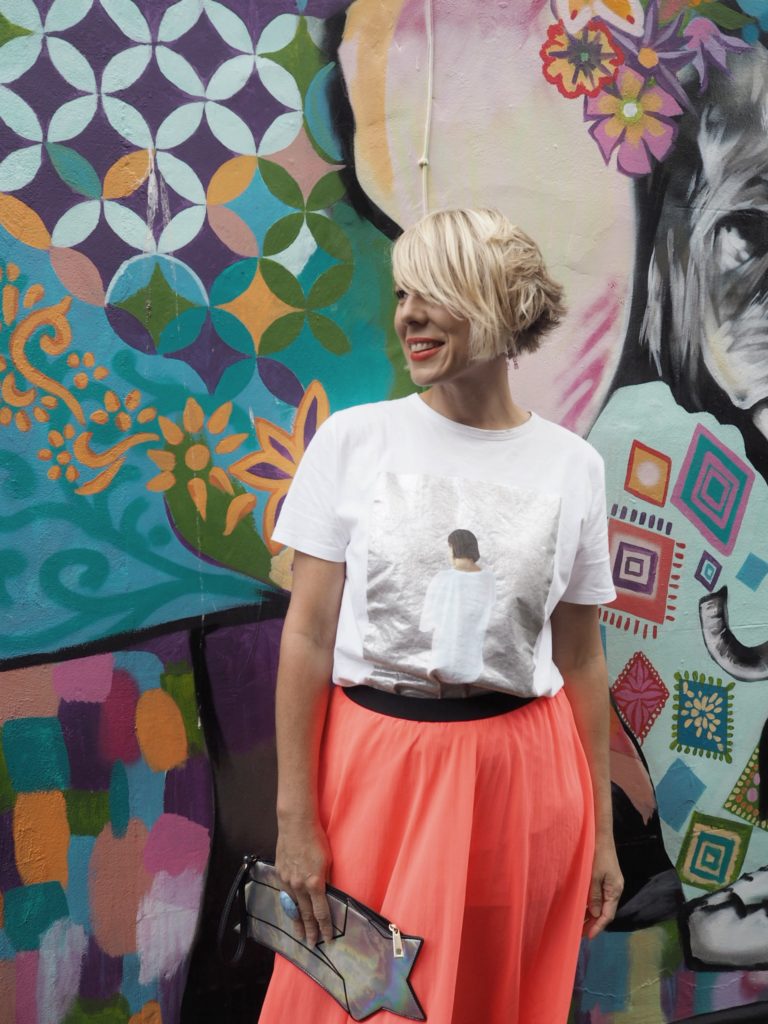 When I was 17 I used to have long curly permed hair that went down to my shoulders. Like a mermaid (or so I thought). Then after one perm to many and a disastrous home dye job, I had it chopped off into a short bob and I've never looked back since. I've had short hair now for 24 years.
Short hair take a different type of hair-care to longer locks. It's taken me a long time to work out what products my hair likes, and what it needs to look 'styled'.
Yes, I love the idea of being able to put my hair up in an 'up-do' but when it comes to my lifestyle and also that I'm a very low-maintenance type of woman, a short hair style works for me.
The Cut
Your first port of call should be a great hairdresser. One who gets short hair and that every single centimeter they chop off will dramatically change the look and feel of your hair style.
Start by getting a good recommendation of  a great hairdresser. How? Well the next time you see a woman with amazing short hair – ask her where she goes. I actually carry my hairdressers card in my purse as I get asked loads, and I want to share her number with everyone! Her name is Anna Lazarus (her facebook is HERE). Don't be shy in asking.
I tend to chop and change my hairdresser every so often as it can be tempting for them to get stuck in a style rut. My other hairdresser is called Gemma and her facebook is HERE.
Have in mind a clear idea of EXACTLY how you want your hair too look. Yes, take photos with you but hold in mind that the model may have different type of hair and face shape to you. Rather than pull images from hair websites, I tend to use celebrities as my references. I've had a 1960s Twiggy bob, to a messy Blondie barnet and even a Posh Pob (when she went all short and blonde). I don't know why but referring to the hairstyle of a famous person sums up more my mood and how I want my hair to feel rather than look.
Chat with your hairdresser about your lifestyle – if you are a busy mum or always on the go, you'll want an easier style inspired by the 1960s. If you love high glamour, then you'll want a flapper style bob. A good hairdresser will understand what you and your hair needs.
I always refer to the shape I want my hair to take – that means more at the back if want it cut in looking sharp or more rounded, softer shape. Insist on asking for texture but without too many layers. Too many short layers and you can end up with a hairstyle can look a bit dated. A good hairdresser will work with your the natural texture in your hair.
When you have short hair you will need to go to the hairdressers more often to keep your hair looking good.. I go every six to eight weeks.
The Condition
My hair is naturally very fine so I have it highlighted with bleached every three months. This thickens each individual hair strand, giving my hair more texture. The downside to this is this can affect the condition too. And after daily drying and washing, my hair can get brittle and break off at the ends. One way to look after your hair condition is with good hair products.
I love a 'no-poo' shampoo also know as a cleansing conditioner. Basically these are products that clean your hair without stripping way all the goodness. They leave my hair feel a bit gritty rather than shiny and silky – which again adds texture. I've tried and tested LOADS – as some left my hair feeling greasy. I love 'Flawless' by Macadamia Natural Oil which is a mouse formula.
When I want a deep clean, I have just discovered Josh Wood colour. They have a blonde bundle which lifts my hair colour, cleans my hair, then conditions it and then there is a weekly hair mask too. All for £20. They gifted me some samples to try and I've been raving about them since as they brighten my hair between visits to my colourist.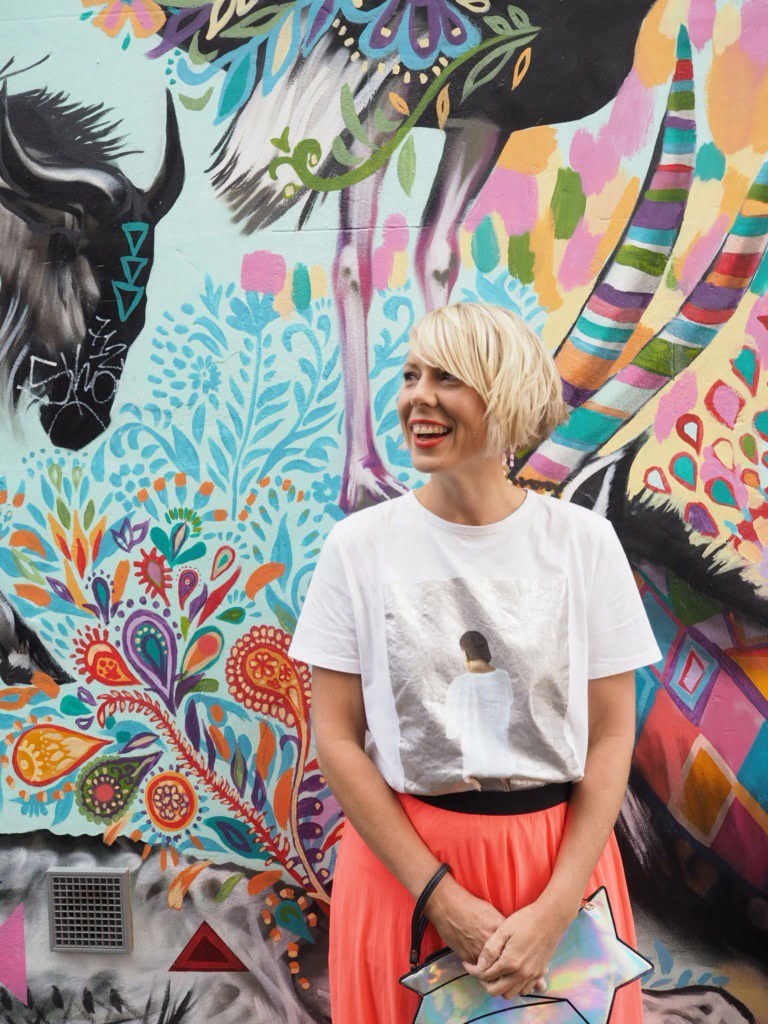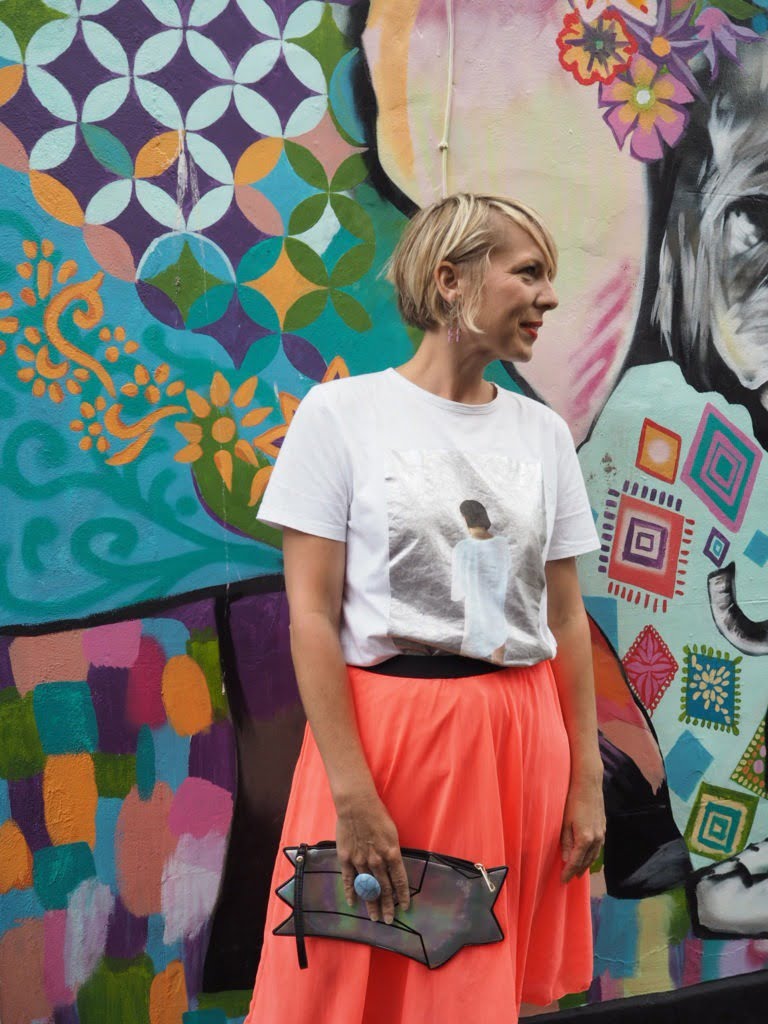 The Tools
Invest in a powerful hairdryer – I've got my eye on this professional one from Elchim as it has a 220 watts – which will dry my hair in a moment. If you have thick hair (lucky you!) then use a round brush with holes which making drying your short hair easier and quicker. Start at the roots and lift up for a glossy look.
If, like me, you prefer a messy look, then rough dry your hair upside down – so your head is downwards so that you hair will get lift thanks to the help of gravity. Then use your hands to pull through each section. I think it is a wise investment to buy a decent hairbrush, one that won't rip or tear your short hair.
The Styling
Have you ever walked out a salon with fab looking hair, only to struggle to style it yourself the following day? This is a common problem! Firstly, don't panic. What you need is a bag of styling products to save the day. This is what I use depending on my mood, look and time:
Messy Bob
Step One: A thickening cream on wet hair – I like this Tigi one as it doesn't leave my hair sticky.
Step Two: Once my hair is dry, I'll either rub a small amount of wax onto my hand with a drop of water to create a paste, then work it through the ends. Then for volume, I'll use dry shampoo at the roots to give my fine hair body. If I'm heading out for the evening, then I'll spray in Kevin Murphy 'Bedroom Hair' at my roots.  It's a lightweight spray wax which I can use to ruffle up my look.
Tip: When using spray wax, lift up section of hair and spray a little bit into the roots, then massage into your hair with your fingers. This stops you over-loading product into your hair.
Step Three: To hold everything in place, I'll use L'Oreal Elnett Extra Strength hair spray.
Curly Bob
Step One: When I want curls, I use a mouse at the roots and crunch dry my hair on a low heat on my hair drier. I need to buy a diffuser as this gives the perfect curls.
Step Two: Once my hair is half dry, I'll use a salt spray like this Surf one from Bumble and Bumble (£16). And finish off with a spritz of Lee Stafford 'Messed Up' spray wax.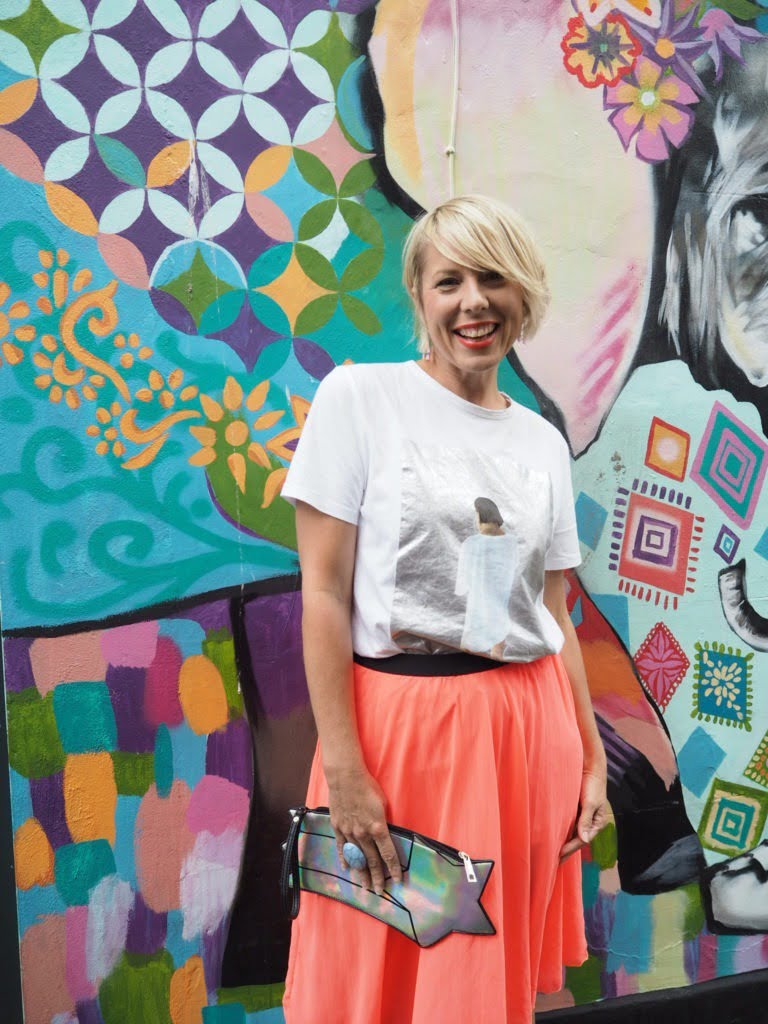 My hair is very fine and fly away. In hot weather it goes limp, in winter it goes fluffy. To combat this I have to use different styling products for different times of the year. I have a drawer brimming of products from waxes, to gloss shine to anti-static. When you have short hair, you'll find you'll need to switch up your products more regularly than long hair styles.
That's my little post on my hair. If you have any short hair style tips or tricks to add – pop them in the bottom of the comments box below. I'd love to read them.
Maxine
You May Also Like
Rocking Summer Stripes In Brighton
The Perfect Blogger Camera; the Olympus PEN