I love entertaining during the holidays. Since I have discovered Zoom, I now host parties with my friends around the world! Just because we may not be in the same room as each other, doesn't mean it can't be fun and entertaining. Bring a sense of occasion to your next online party with these 8 Zoom party styling ideas.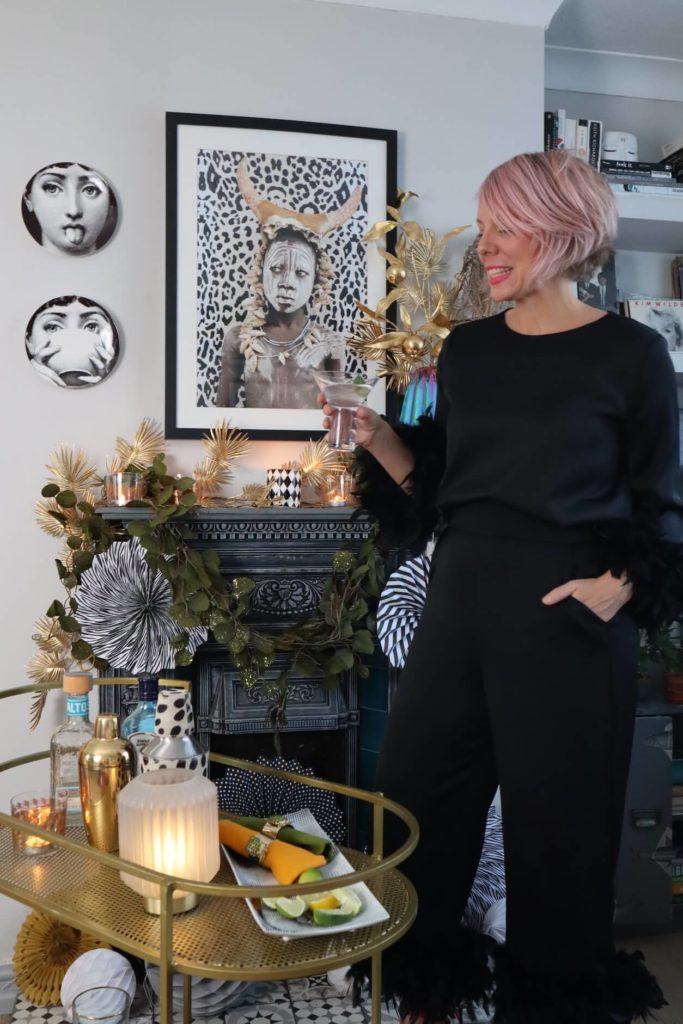 In collaboration with AMARA
Hosting parties gives us the opportunity to make our guests feel welcome (as well as show off our home style – let's face it!) It's our way of expressing our creativity, fun and creating connections with friends. No matter what your vibe – maybe you love dancing, singing, playing games – parties are a great way of making connections with friends.
As we can all agree how important a party is for our friendships (and mental health) how can you bring this excitement to a Zoom party? Well, luckily for you – I'm a bit of a pro at hosting parties on-line and today, I'm sharing my 7 styling tips so that your next virtual party goes off with a BANG!
8 styling ideas to bring magic and sparkle to your Zoom Party
When planning the perfect long-distance get together online, set a distinct vibe through lighting and music, and style a decorative backdrop that takes on a shape of its own. Follow these tips to find out how to add sparkle to your Zoom party.
1. Send out party invites
Everyone loves getting something in the post. It beats getting a text any day! For your next party, instead of setting up a 'whats app' group to invite everyone, why not send out pretty invites instead to make your guests feel extra special? I think handwritten cards using a beautiful pen is such a nice touch.
Fill the envelope with eco glitter so when they open their invitation, the party has already started.
2. Pick a playlist
If you love music as much as me, you'll know that planning your playlist is the key. Music makes a party. And Zoom is no different.
You could choose a theme – with music that represents how you met your friends (90s movie soundtracks or 80s disco) and ask your guests to contribute a song.
For my own Zoom party, I set up a desert island disco on Spotify. One friend was the DJ – playing the music through his speaker so we were all listening to the same songs at the same time. It was so much fun (even if we talked all over the music!) I've hung onto the playlist and when I want to dance around my living room, I stick it on.
3. Put up decorations
Just because guests may not be coming to your home, doesn't mean you shouldn't deck your home out with bling bling decorations. Your Zoom backdrop will set the tone and theme for your party – and gives you a good chance to style a corner of your home.
When it comes to planning a party at home, I love styling my living room into a space ready to party in. I used faux gold foliage garlands from AMARA on my mantlepiece. In a tall vase, I stacked with more gold stems for an opulent look. I filled my fireplace hearth with paper decorations. Why not create a fancy backdrop yourself using your best decorations to create a fancy backdrop.
4. Craft a bespoke cocktail for your Zoom Party
A lovely idea is to send all your guests a recipe for a cocktail to be enjoyed that night. You could even give the cocktail a name – we recently had Mask-a-ritas! That way your guests can make the same drink at at home for a shared experience!
If you are feeling generous, you could post them the ingredients so that they can make the drink while on the Zoom call with you.
Another idea is to host a wine tasting (where everyone picks a bottle and gives their suggestions).
Whatever you plan to do, don't forget to come up with a fun toast to 'Cheers' your guests.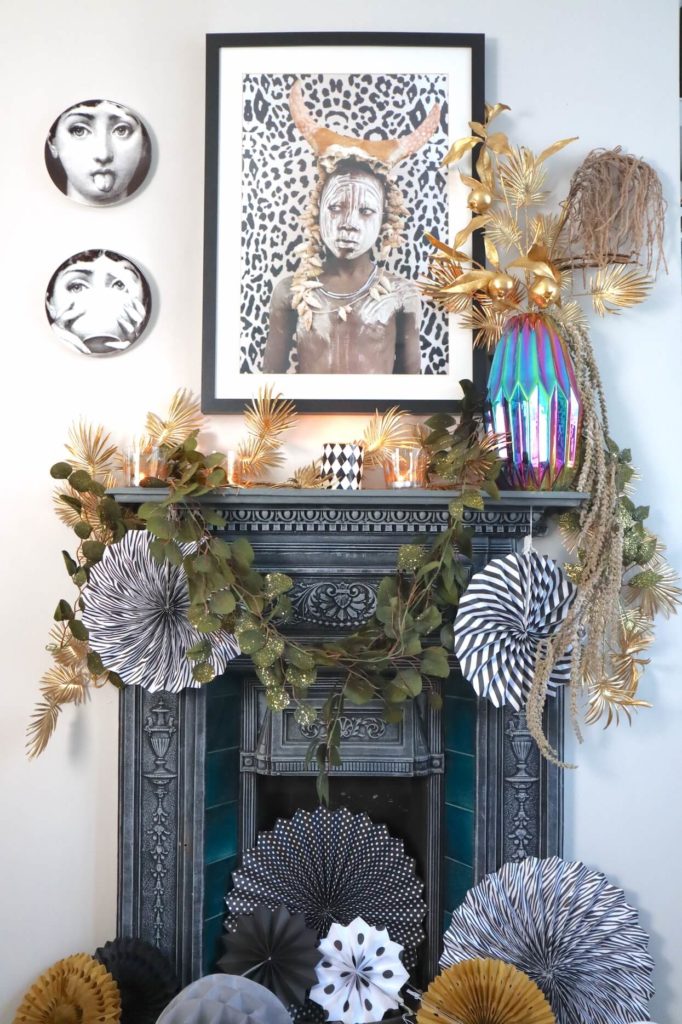 5. Use your best for NOW
Don't save your best glasses for later. Now is the time to dig out your fanciest glasses and your gold cocktail making kit to use on camera. Show off your stylish china with platters of citrus for drinks. You could even treat your party to a cocktail trolley to serve drinks from! All these little details look fantastic on Zoom.
6. Host a talent show
Nothing gets the Zoom party started like a party game or telling jokes. Why not host your very own talent show and ask your guests to partake. From reading a poem, singing a song, to drawing a picture – let everyone show off their best skills.
Or there are companies that specialise in hosting on-line games so they take out all the hard work and you can just sit back and enjoy the laughter.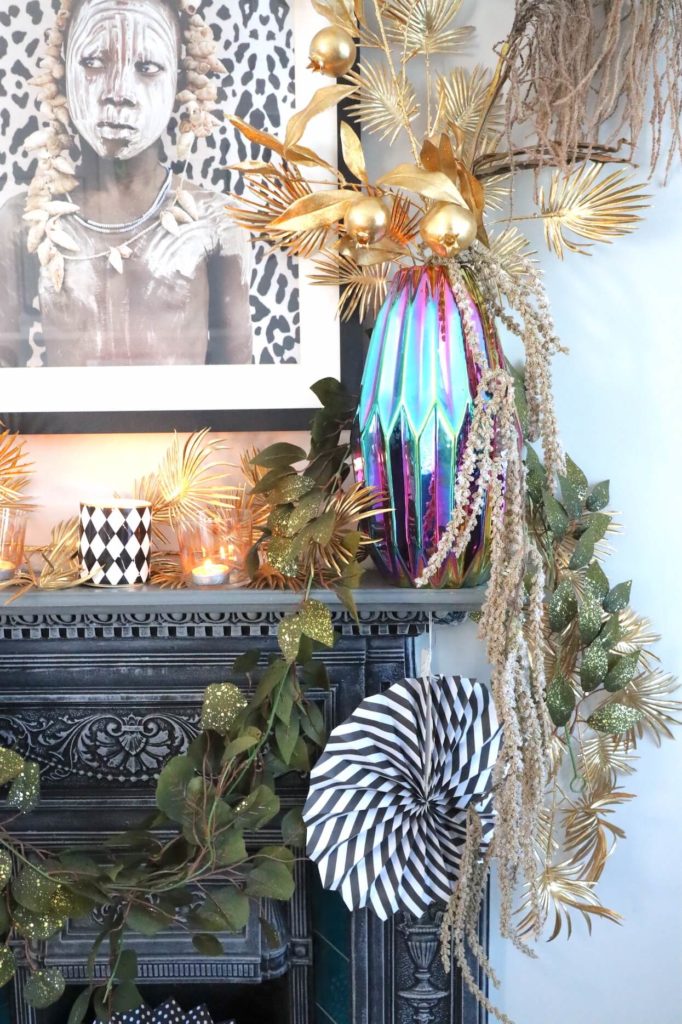 7. Set the mood with lighting
Lighting is key for setting the tone for your party. Turn off your overhead bulb and instead light scented candles, fairy lights, hurricane lights and lanterns. And when the dancing starts have a cool disco light to spin lights all over your home. I got a fab one off Amazon for £12.
8. Set a dress code
Would you go for black tie, rainbow outfits or even fancy dress? Whatever you pick, turn your Zoom party into an occasion with a dress code. Beats wearing lounge ware anytime.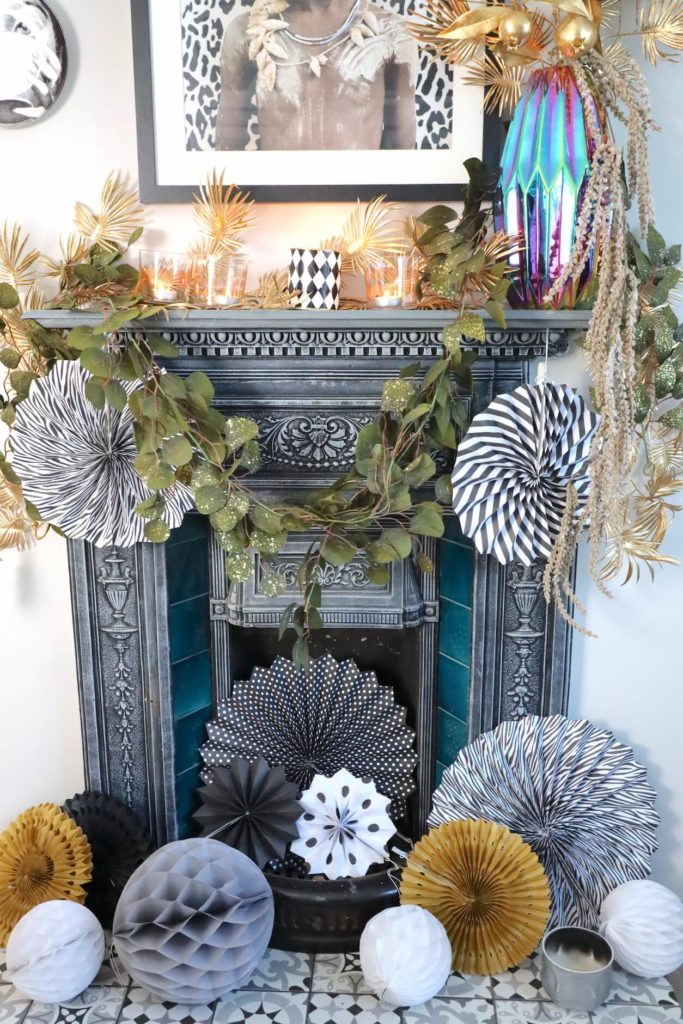 What do you think of all these tips and tricks for your Zoom party?
You'll make fabulous memories with the people you love most – and you'll be hailed as the host with the most after your Zoom party!
Love this? Check these out
CHEAT YOUR WAY TO A FAB CHILDREN'S PARTY THIS SPRING
STYLE THE PERFECT SUMMER PARTY (IN UNDER AN HOUR)
6 AUTUMN DINING TABLE STYLING IDEAS