At the end of Autumn, I was styling Snug Sofa Christmas TV advert. We had such great fun with the actor Adam and the production crew at a studio location in London. I wanted to share with you some of the behind the scenes as well as the end result.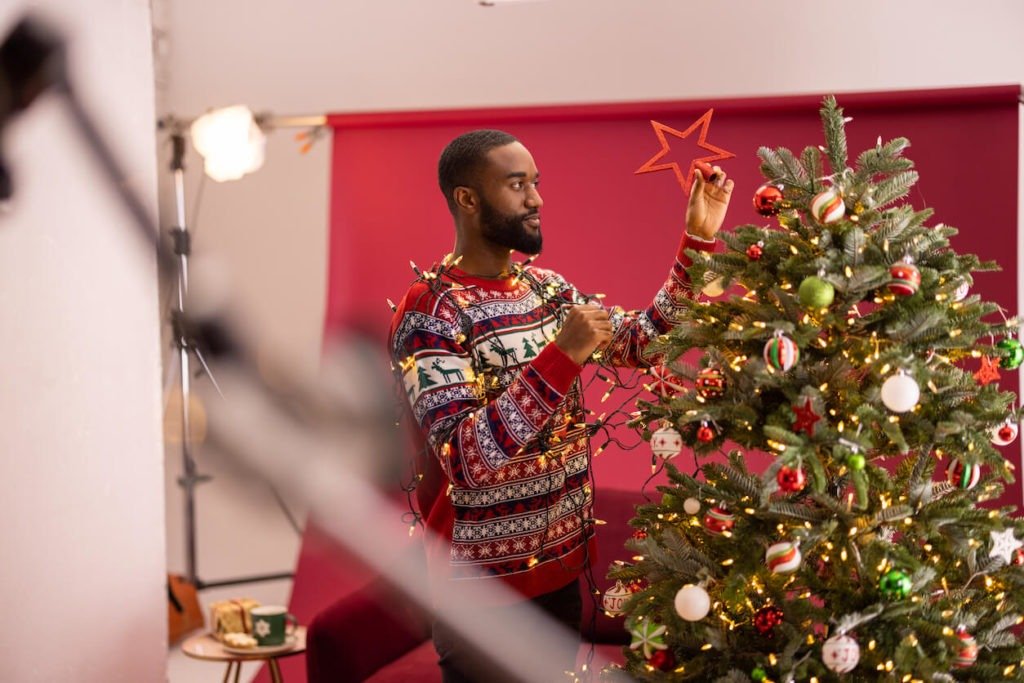 Styling Snug Sofa Christmas TV Advert- Behind The Scenes
TV AD was commissioned to show off Snug Sofas limited edition Mulled Wine flexible sofa range. It's such a lush colour! My job was to style the studio set complete with a tree, decorations, Christmas jumpers and gingerbread men.
The idea behind the TV ad was to show how we can all get in a bit of tangle over Christmas (in this case literally) and in fact that we could perhaps, instead – kick back and relax on a Snug Sofa!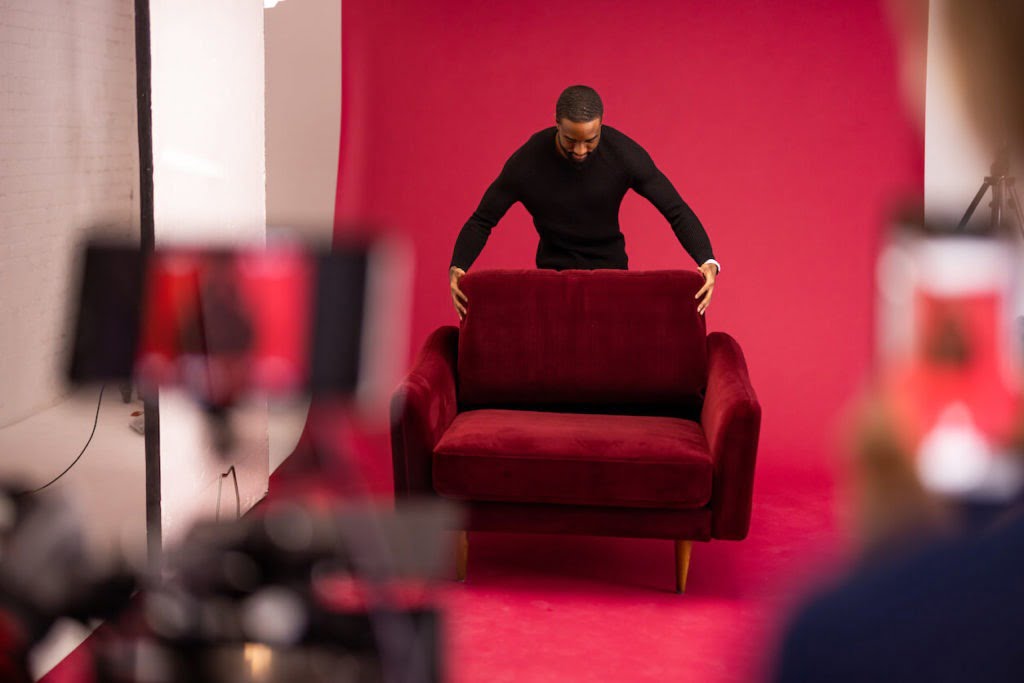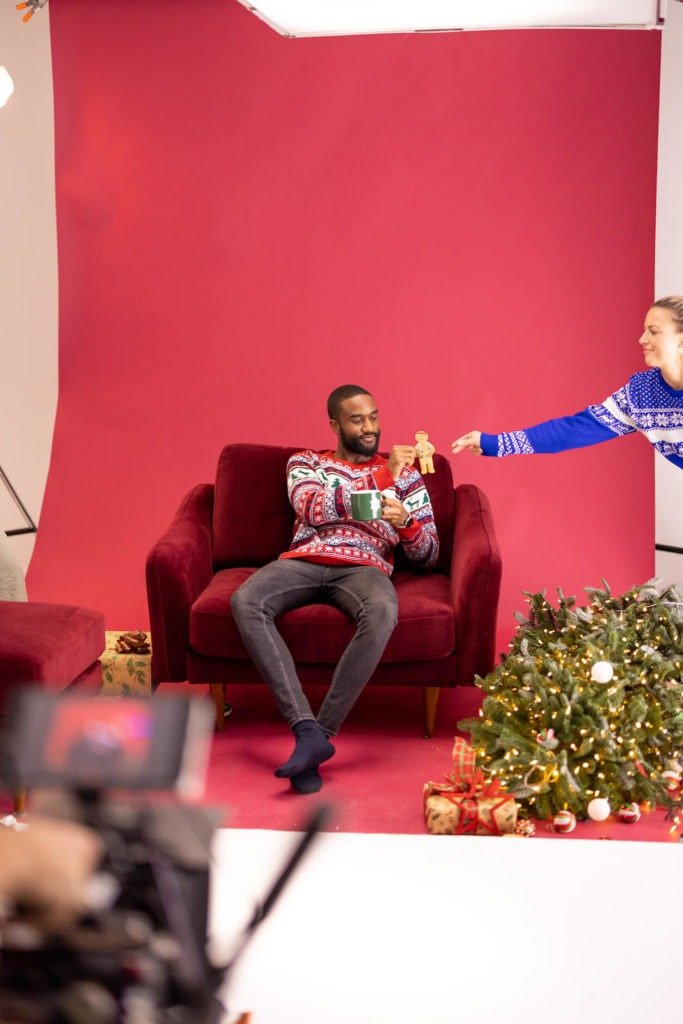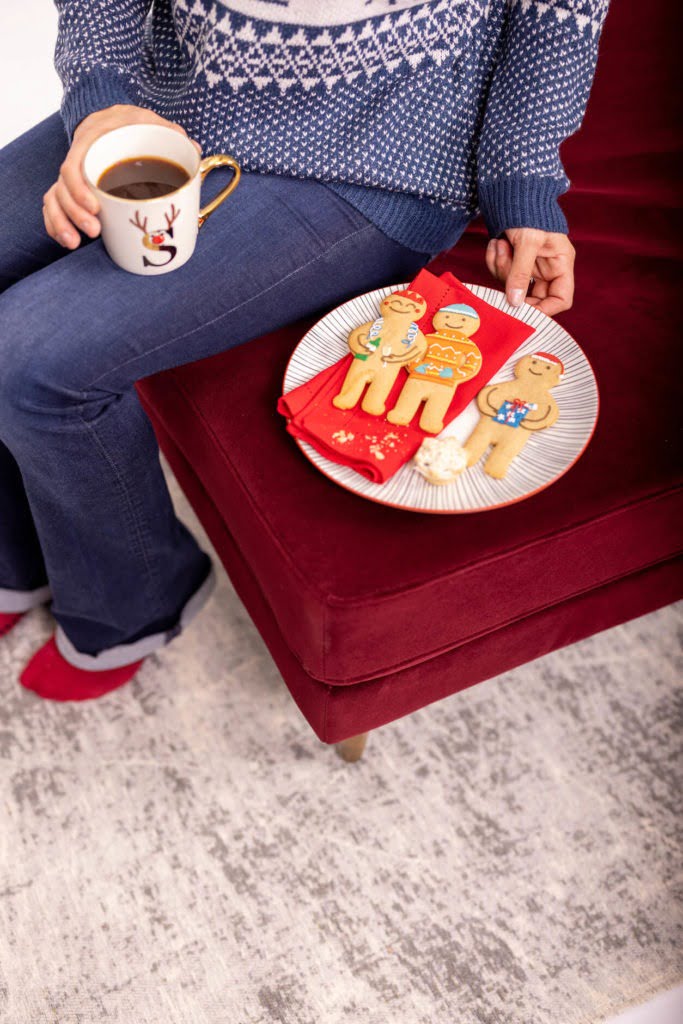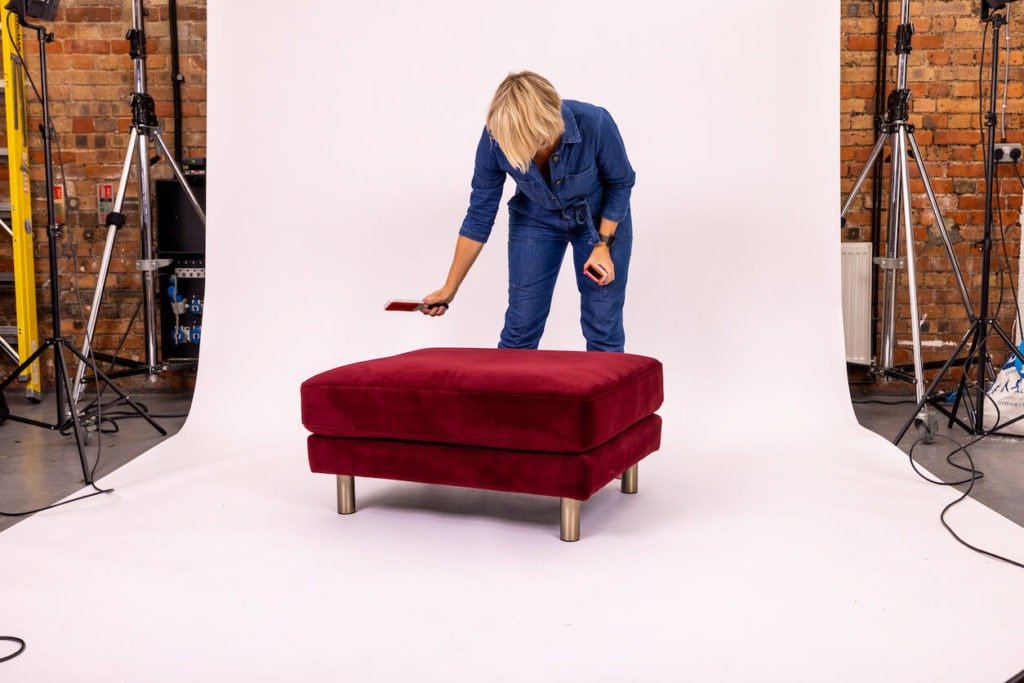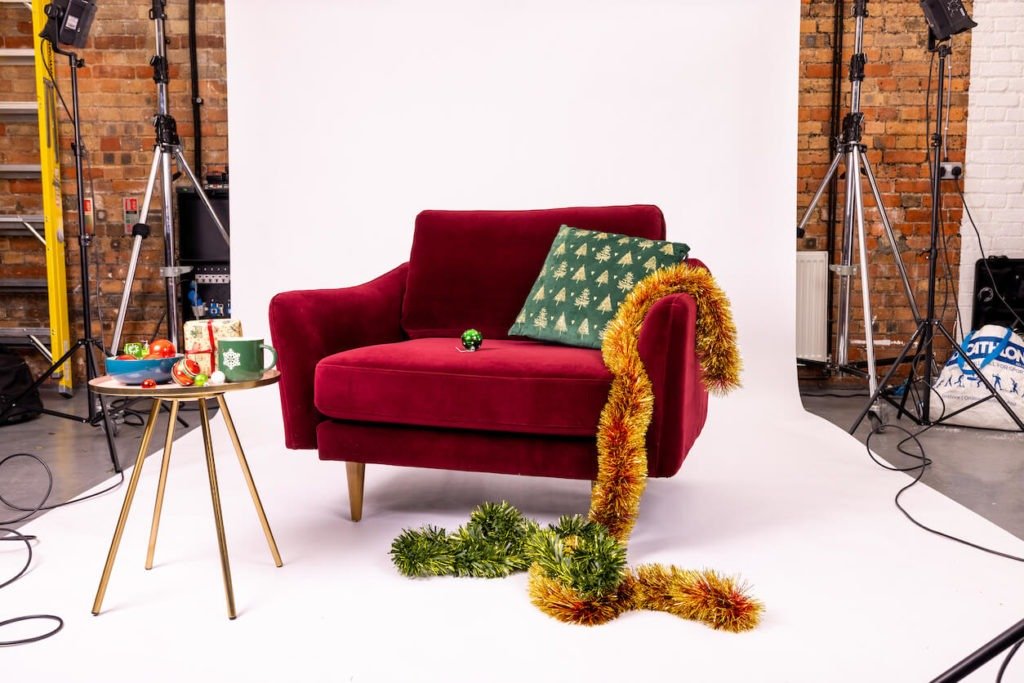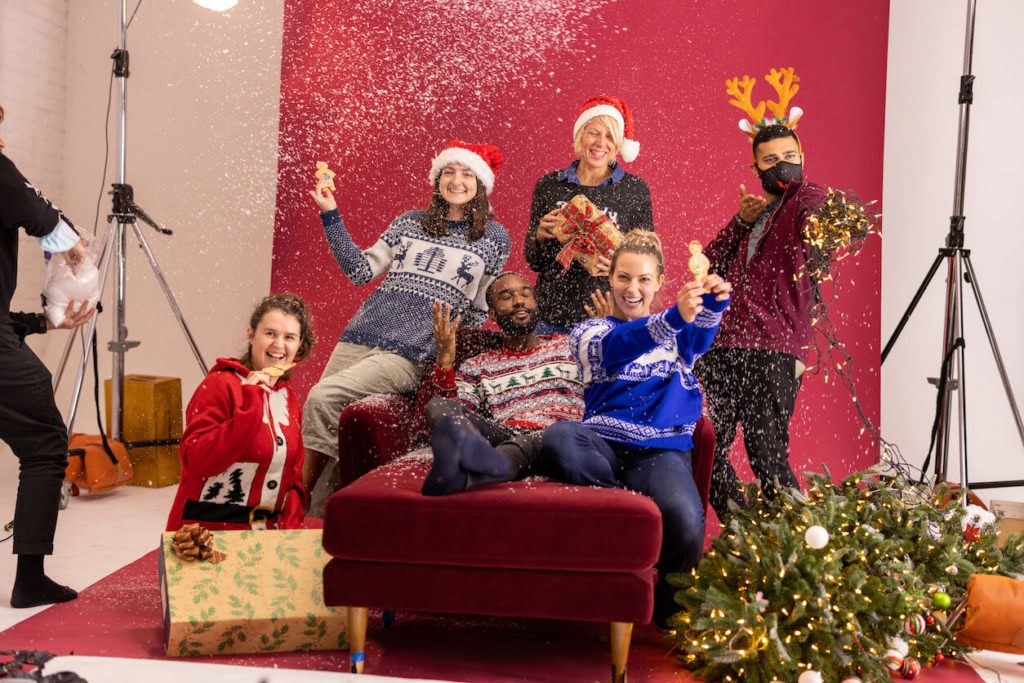 Our actor, Adam was fab – and got really into the role as the hapless Christmas tree decorator (not the collapse tree in the last photo!) Working on TV is always fun. We had to sprinkle fake snow, tie fishing wire to the tree – so we could pull it over at the crucial moment. And smash baubles in slow mo!
All the team got dressed up in Xmas jumpers and reindeer hats for the finals shot. If you want to see the end result you can on Snug Sofa instagram account. Snug are one of my regular clients – and you can see the other shoot I styled here which featured Teddy, my dog.
If you are looking to commission a style shoot for magazines or TV, drop me an email – I'd love to hear from you. In the meantime, here's the finished AD.
Have you loved this interior styling post? Let me know in the comment box below!