I wanted to share these fabulous images I styled for Brita UK which are just dreamy! I was the art director & stylist for this shoot, bringing together a talented team to create beautiful lifestyle images for social, press & pr.
In the May, I was asked to art direct and be the interior stylist for an exciting lifestyle project with Brita UK to support the launch of their sustainable water filters, water bottles, coffee machines and instant hot taps. We had a lot of shots to pull together in a day so I got an excellent team of stylists together to shoot over 30 shots in a day. We had two photographers including the ever-so-lovely Malcom McKenzie (who I have worked with on lots of projects).
The location was INSANE! It had an swimming pool, an indoor basket ball court, 4 kitchens and the interior desing was dreamy! Like I said, it was a fun shoot to work on.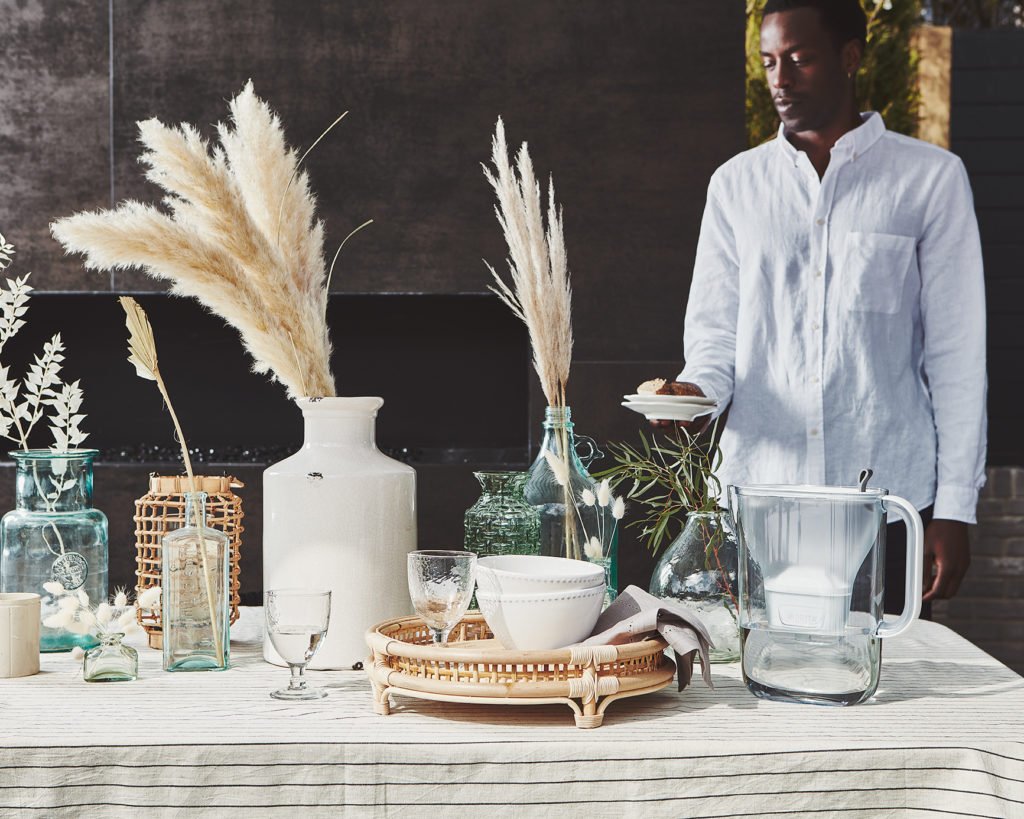 The set up was cool – while I was styling one area of the location, Laurie Davidson styled another corner – and Malcom would flit between the two of us, and then we had a video guy capture moving images for socials. That's how we managed to get all the shots in the day. I think I walked about 14K steps in a day – my feet were burning!!! Oh, and we had models too which is always fun element to a shoot. I love working with people.
Take a look at the photos below and you'll agree they are really stunning. I can't wait to work with them again (I'm appearing on the Brita newsletter next month. If you are looking for a stylist, shoot producer and art director for your next project – drop me an email here. And you can see my media pack with my rates.