Have you ever thought about turning your house into a Smart Home? It's where you can control your home's lighting, heating and electronic devices all via your smartphone. Not only will you save £££ each year on your bills but it's great for the environment too. Read on to discover more.
---
Paid Partnership with Hive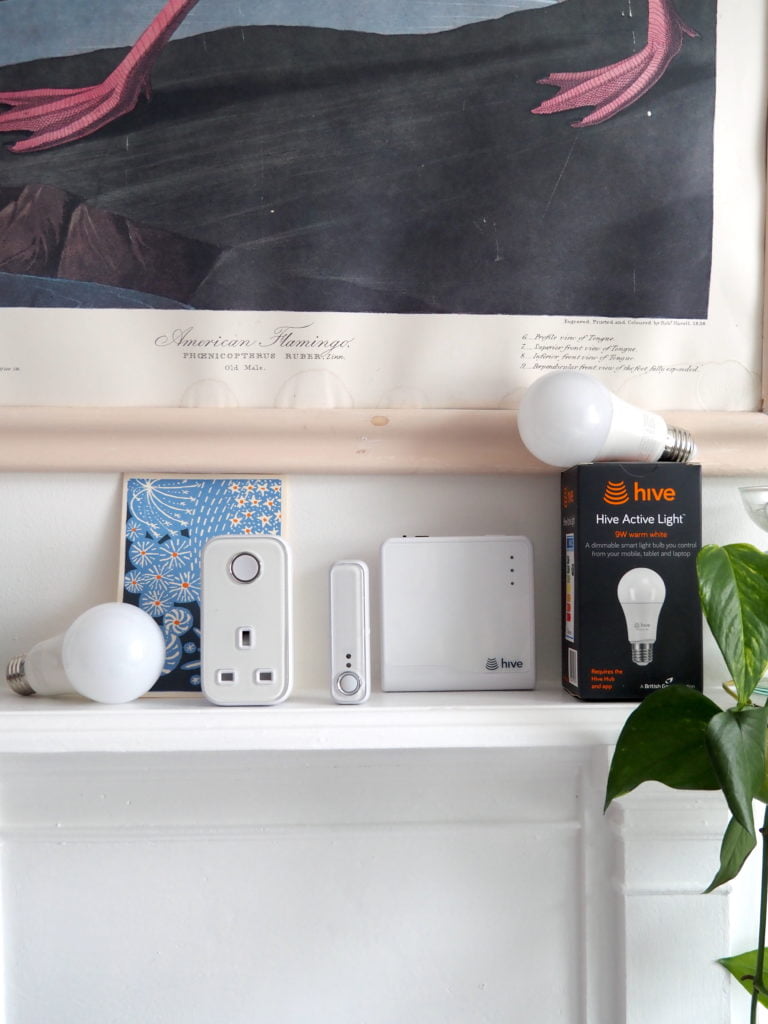 SUSTAINABLE LIVING, THE SMART WAY WITH HIVE
If, like me, you're looking for more ways to be eco-friendly then this is the post for you! This month, I've turned my attention to my home to make it sustainable by reducing my electric and gas output. When Hive asked me to turn my house into a smart home – I was in! Their range of nifty gadgets will turn your house into a high tech hub, saving you money and the environment.
The past year has shown us that the human way of life has a huge impact on the planet. We all can make adaptions to our everyday lives to help protect the environment today, and for our future. Turning your house into a Smart Home is one of the ways that we can make a positive change!
Who are Hive?
Servicing over 1.9million home across the UK, Hive is one of the best-known connected home providers. Hive's family of smart products includes an award-winning smart thermostat, a range of plugs, sensors, light bulbs, cameras and thermostatic radiator valves. When combined together you get brilliant home control, helping you reduce your carbon footprint.
Hive's family of smart home products work together to make your life a little easier. From creating a cosy home, saving money or reducing your environmental impact, Hive's smart home devices will help you live better!
What can a smart home do?
Well, a smart home is where you can automatically control lighting, heating, and other electronic devices within your home. Using your smartphone, tablet, or computer – you can control plugs, lights and even home security cameras, from in or outside the home with an app. Clever hey?
The benefits of switching to a smart home are good for the environment too. Installing Hive Active Heating can reduce your energy consumption and save you some money, as you will never heat an empty home again. And by reducing your energy wastage you could save you up to £120 per year on heating bills. Hive Smart Radiator Valves let you control the heating in each room individually from your phone, allowing you to avoid heating rooms you aren't using. Hive Active Plugs and Lights make your home more sustainable by making all your electric devices easier to control remotely
QUICK READ: 5 WAYS YOUR HOME IMPROVEMENTS CAN BE MORE ECO-FRIENDLY
Why should I set up a smart home?
Smart homes are easy to set up – you can 100% do it yourself. All you need is an internet connection, a smart home device and hub, and the app. In a matter of moments, you can start making a difference to your energy output.
Smart home devices are convenient to use, and they can help keep you connected to your home at all times.
Smart home products will help you to save energy which is great for the planet. And will reduce your household bills too. You can keep track of your output which is #winning in my book
And if you want extra protection, try one of their safety products. Designed to look after your home when you're out and about, like a smart sensor which notifies you when a door or window is opened. That will give your peace of mind when not at home.
Hive's products work together to give you a true smart home experience. You can purchase them over time, or buy a Welcome Home starter pack that contains everything you need to turn your house into a smart home in a matter of moments.
QUICK READ: SIMPLE WAYS TO HAVE BETTER ENERGY-SAVING AT HOME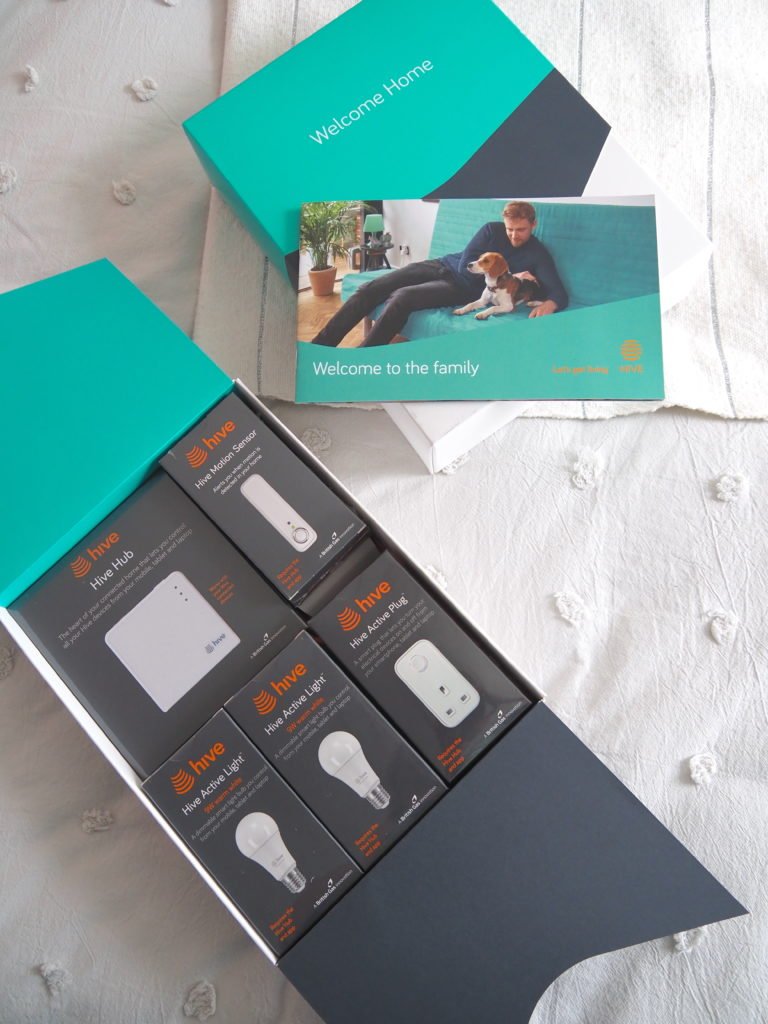 What's in the Hive Welcome Home Pack
I was sent the Hive Welcome Home Starter Pack to try out in my home. In the Welcome Home pack, there is a Hub, two bulbs and a motion detector (costing £129). You can use these combinations of devices to make your home work smarter! Plug it all in and you're good to go.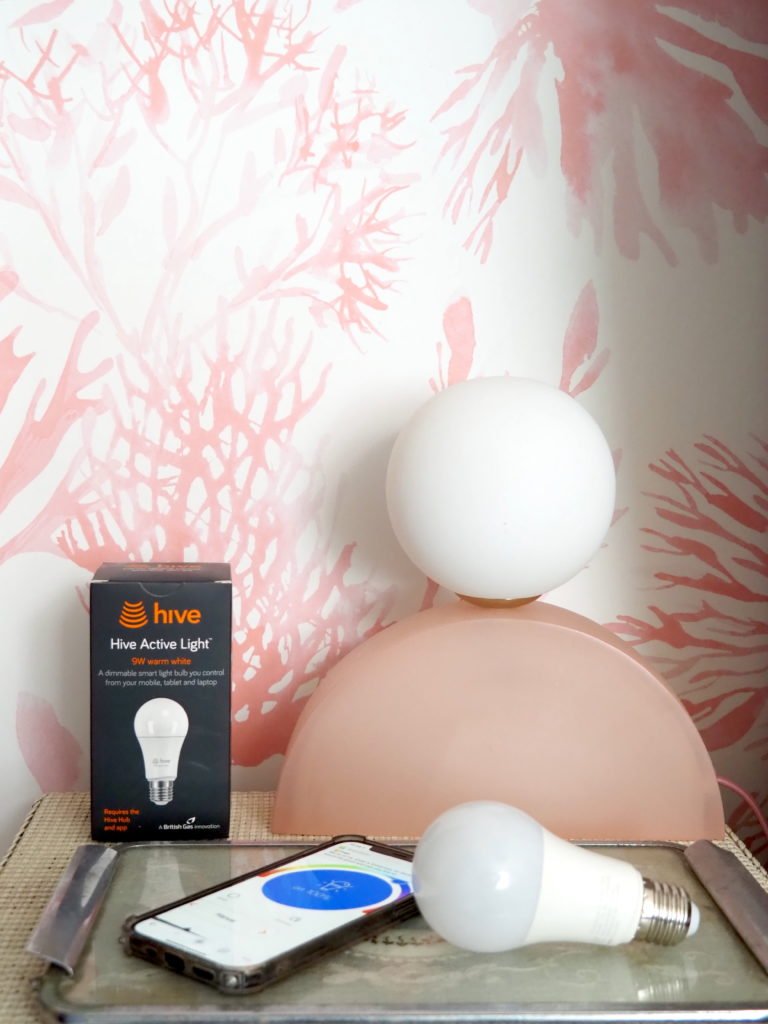 HIVE LIGHTS
Using Hive's dimmable and cool-to-warm lightbulbs, you have the power to schedule lighting or to turn bulbs on and off in a varied pattern so it looks like you are home when you may actually be on holiday or at the shops. You can dim the lights or turn lots of lights off in one go – as you fancy. You can choose from either bayonet or screw bulbs depending on what you use most at home.
I use mine to turn the light on in my living room when I'm out in the evenings. That way, if my dog is home alone, he's not left sitting in the pitch black alone. Turning on the light using my phone makes me less stressed about how the pooch is doing. And he is happy in a well-lit house. They cost £19 each or £49 for a pack of 3.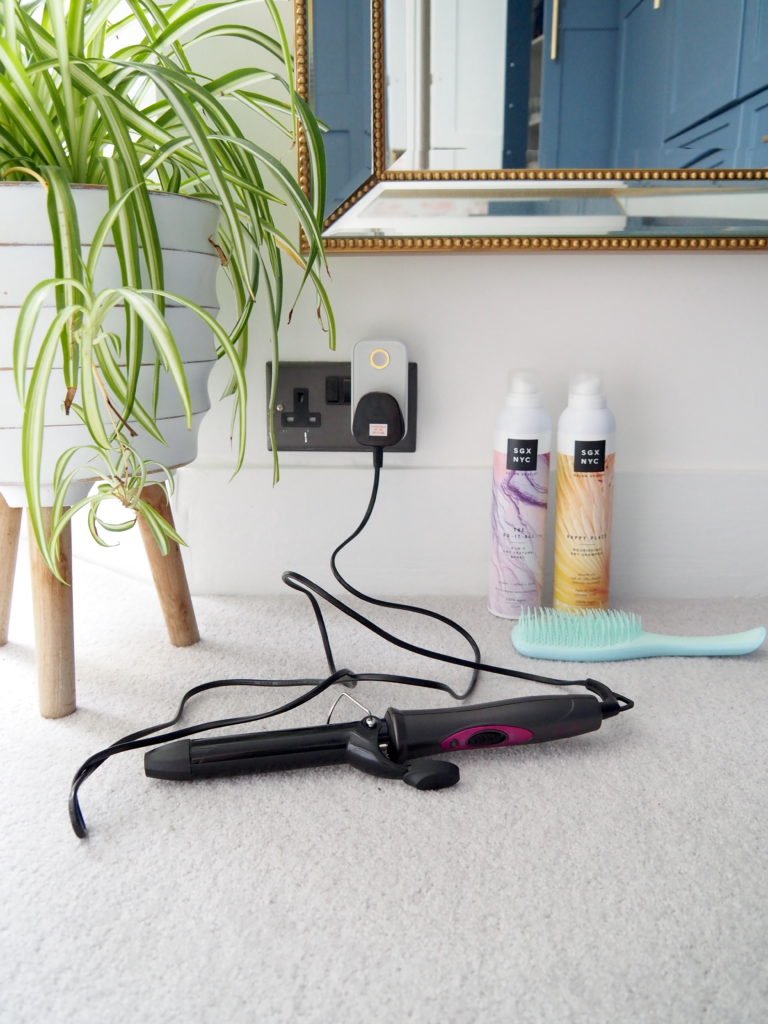 HIVE PLUGS
With the Hive Active Plug you can turn on the kettle from your smartphone, or check if certain plugs are turned off before going to bed at night. The Hive Plug works like an adapter, just plug it into your wall socket then plug your appliance into it as normal.
As I'm always running out of time in the mornings, I use mine to turn the kettle on while I dash into the shower. I've also used the plug for my hair tongs. Because there's nothing worse than that sinking feeling that I've left them on when I'm far from home. Now, I can open the app and double check the plug is switched off. Phew! Cost £39.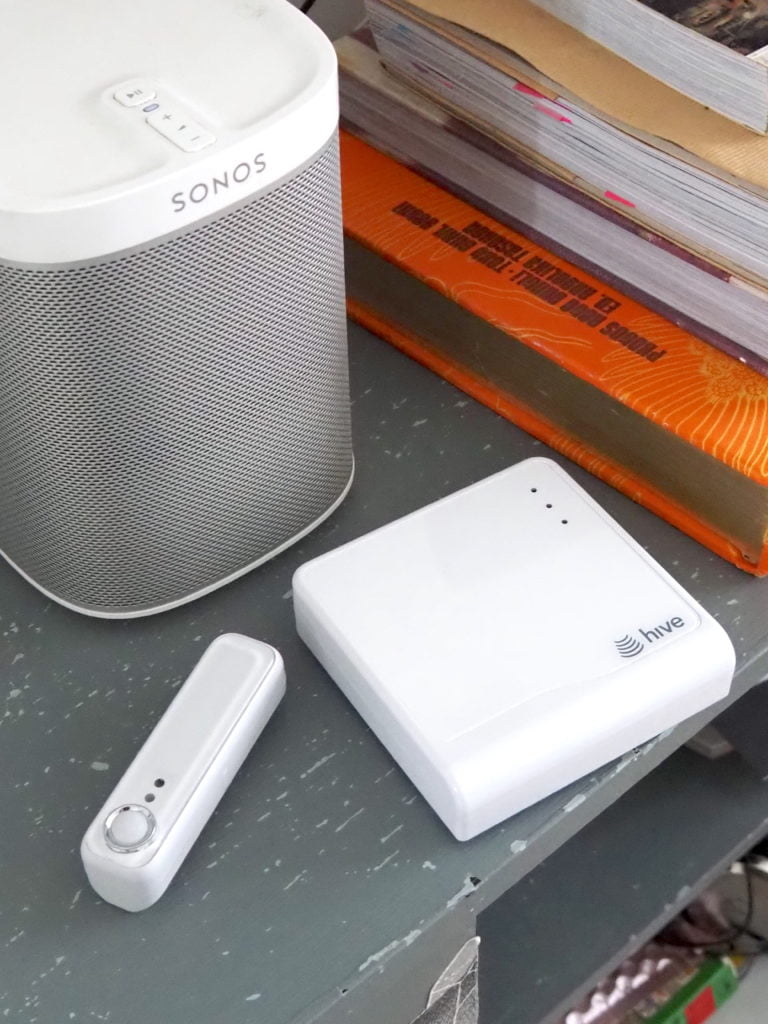 HIVE MOTION SENSOR
A Smart Sensor lets you know everything is okay at home. Check on the app to see if windows or doors are open or closed and get notifications if anything changes. There's nothing worse than accidentally leaving the heating on and a window open – what a waste!
The sensor gives me such peace of mind. I'm often away with work or I'm in and out the house running to the gym or train station. Using the Hive app, I can check up on my home to make sure there have been no unwanted visitors. I've connected mine to my sound system so when I open the door, the Hive Motion Sensor sets my music to play. It like having an instant kitchen disco. It makes my home feel welcoming and cosy. I love it! Cost £29 each or £79 for a pack of three.
Using the Welcome Starter pack, you can transform how you live in your home. With everything working together, you can create the perfect environment. There's nothing like getting home to a well-lit house. Or getting your home nice and cosy after a long journey home.
If you want to find out more, Hive have lots of handy blog posts on their website that explain each device in more detail – visit www.hive.com for more info.
Are you ready to turn your living space into a smart home? Let me know in the comments below.
"This post is in conjunction with Hive but all thoughts are my own"