If you check in with my blog regularly, you would know that Brita water filters are one of my treasured clients. Today, I'm sharing my ideas for styling Christmas for Brita. I've styled for Brita a few times this past year, and this time, I was asked to recreated Christmas & gifting series. Read on for my behind the scenes on a photo shoot gossip.
Brita make water filters and jugs that filter tap water for lots of positive health and taste reasons. I have the carafe myself which is by my side while I work! It makes water taste delicious. And saves on lots of plastic from bottled water making it a great eco-friendly option for busy family homes. Other benefits include easy to use, no installation needed, and the right size to fit most refrigerators."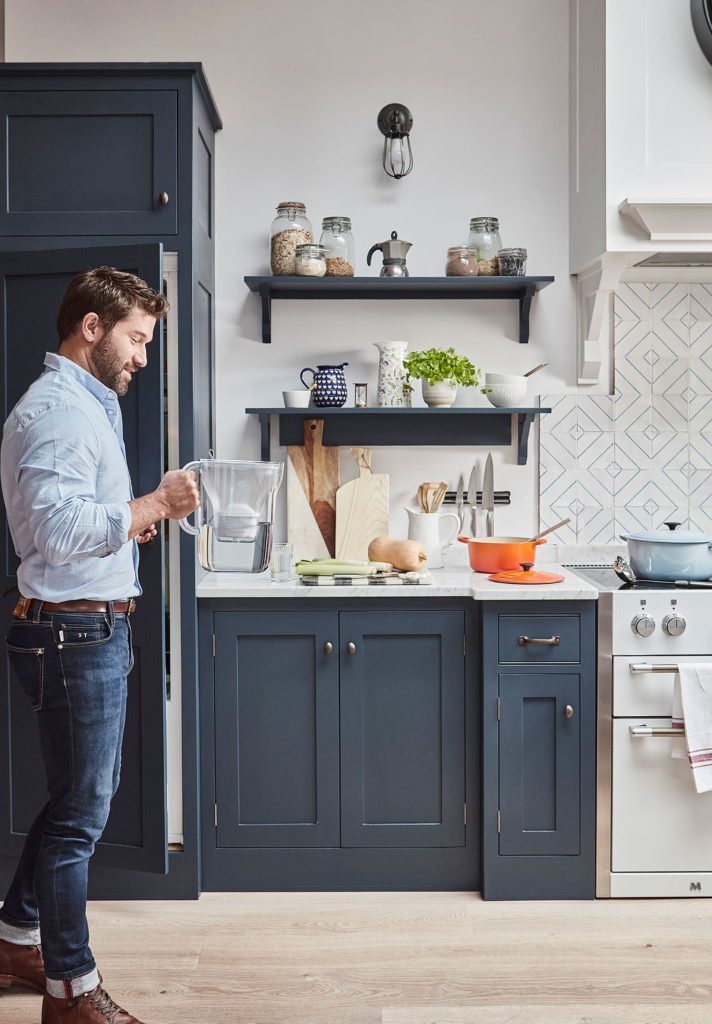 STYLING CHRISTMAS FOR BRITA WATER FILTERS
At the location, they had a wonderful navy blue units which made me think about painting my own kitchen one day! What do you think?
We hired models and shot in a beautiful location with photographer Malcolm Menzies in London. The day long shoot, we captured lots of lifestyle shots to show off their fridge friendly filters and bottles.
The male model was telling us how he was working a car advert the week before – and he got to drive a sports car through the empty streets of Mayfair, London. How cool is that job?
There is always an active element to these shots, where we want the models to look like they live in the house – so either heading out for a dog walk, snuggled up in an armchair, or relaxing in bed.
The bedding I use is my own which I styled up in my bedroom which you can see on my instagram.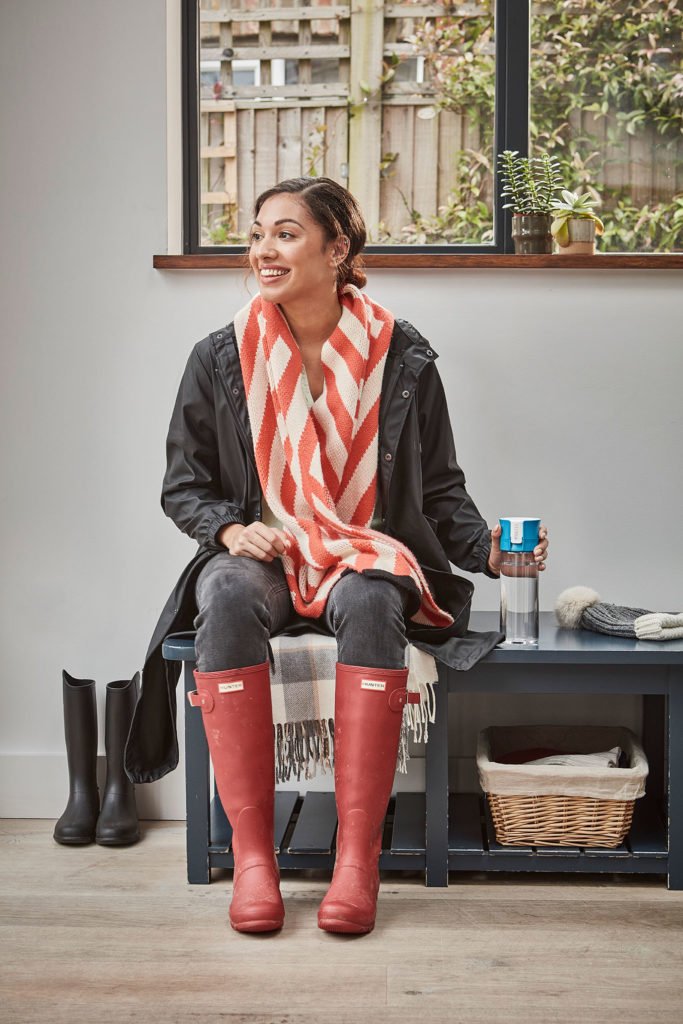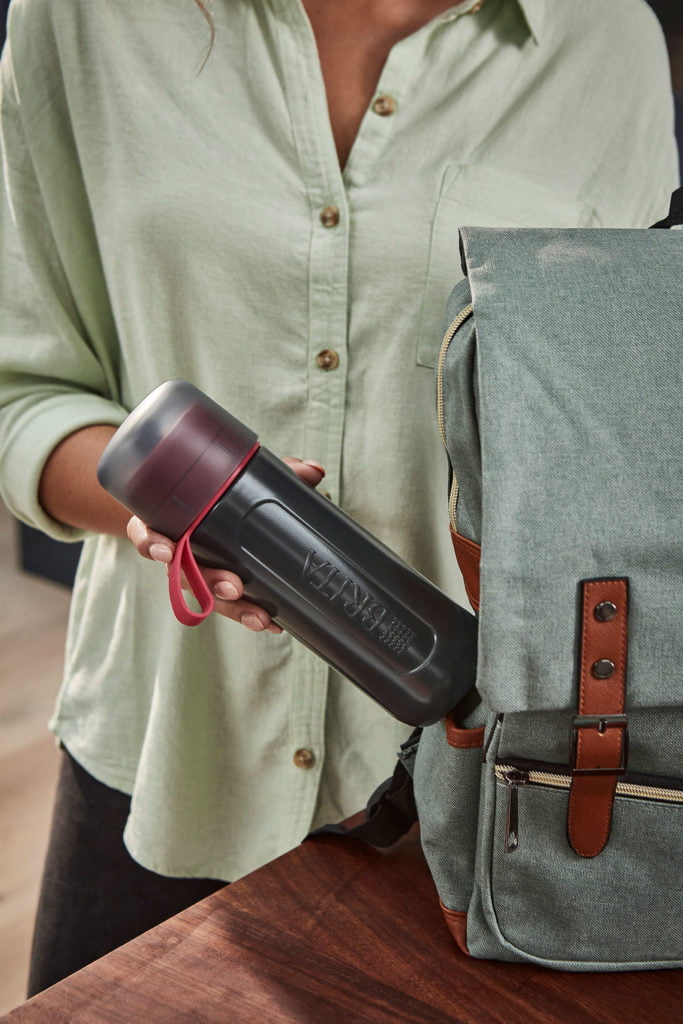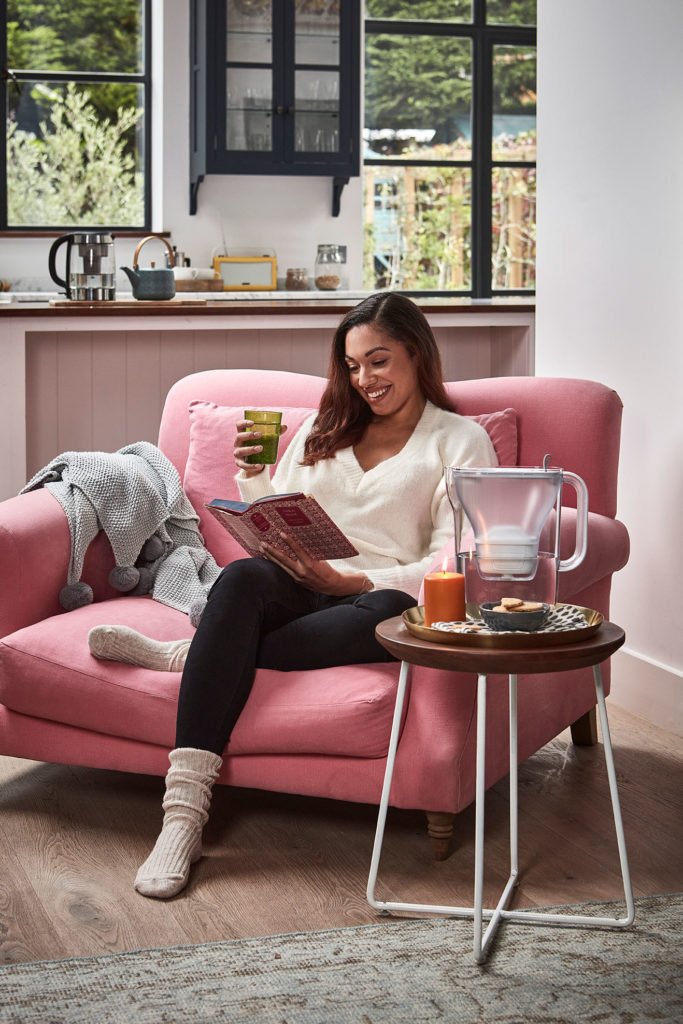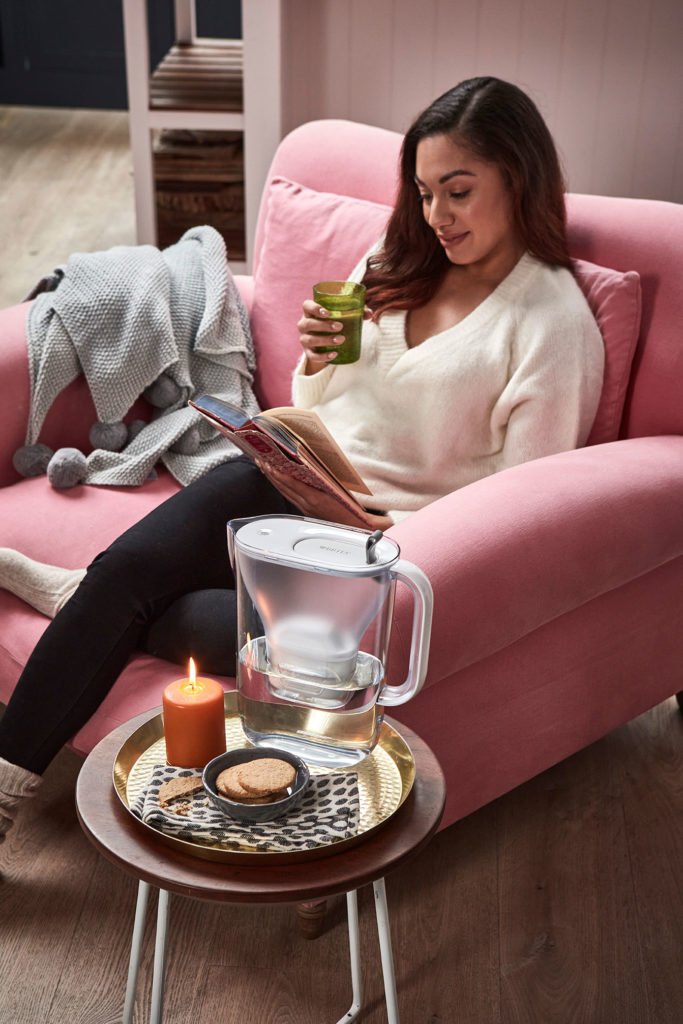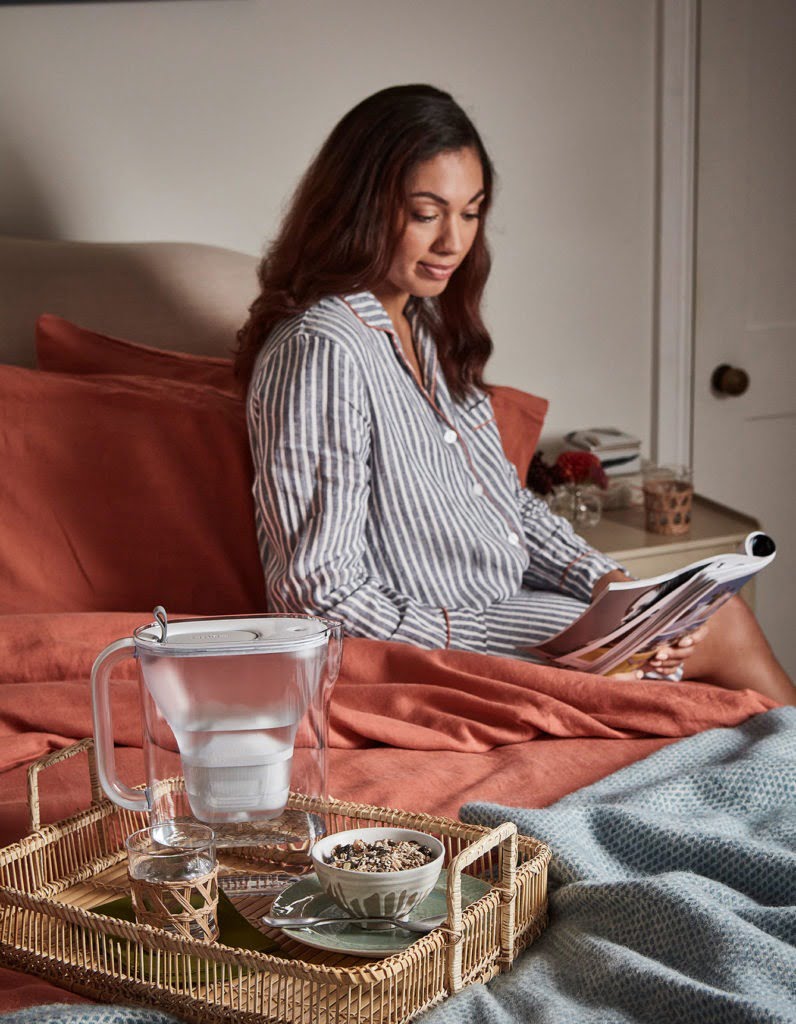 The team wanted to showcase lots of ideas on how styling Christmas for Brita can positively impact your home and life as the colder water months draw in. As well as styling Christmas for Brita – as who wouldn't want one of these water filters from Sanata?
I came with two cars full of props including boxes of vegetables, bedding, cushions, Christmas tree, decorations and throws. We even did a whole gift wrapping scene with the products to get the 'gifitng' message across.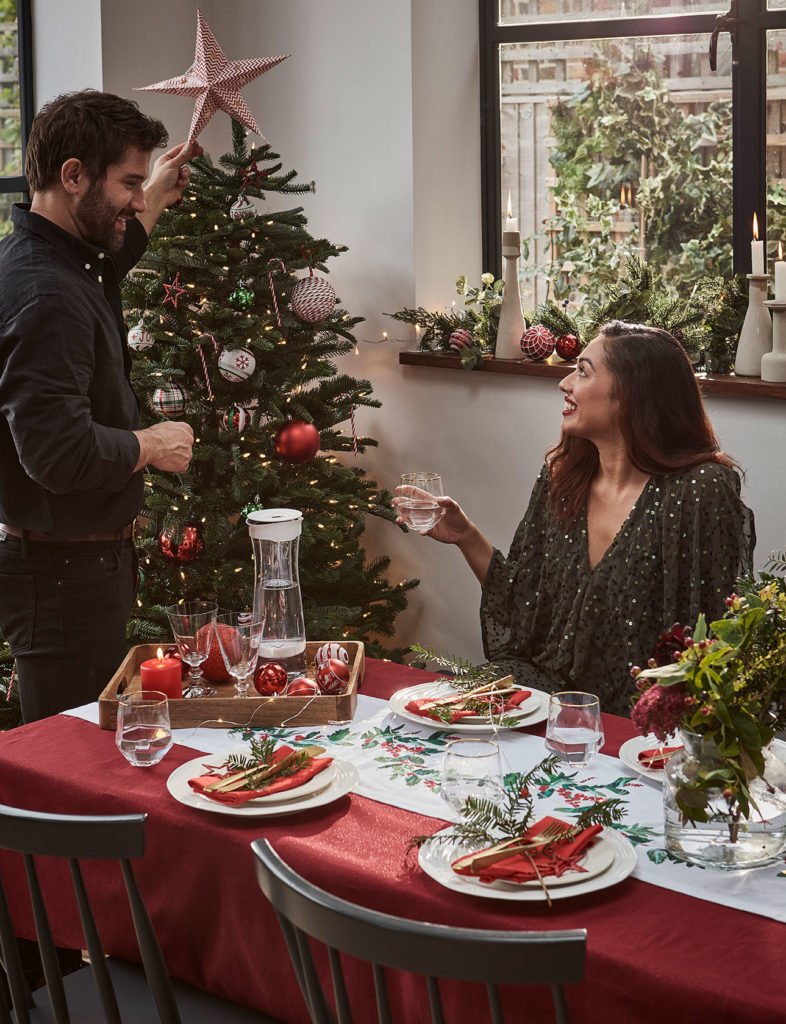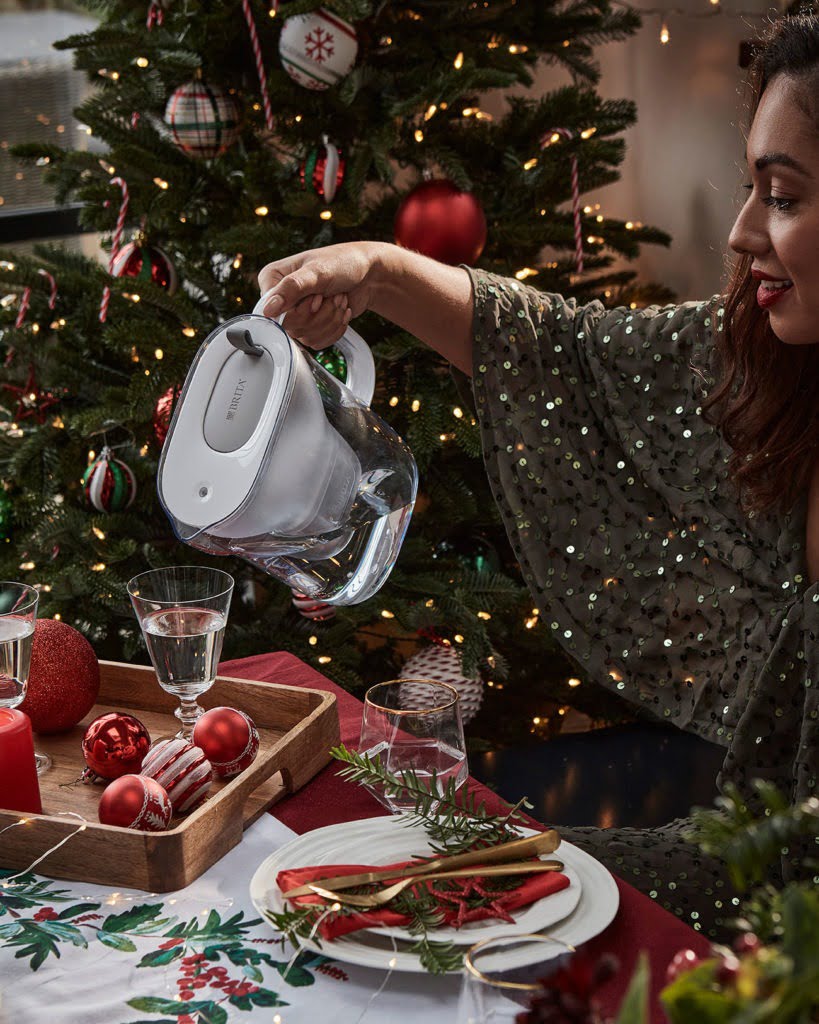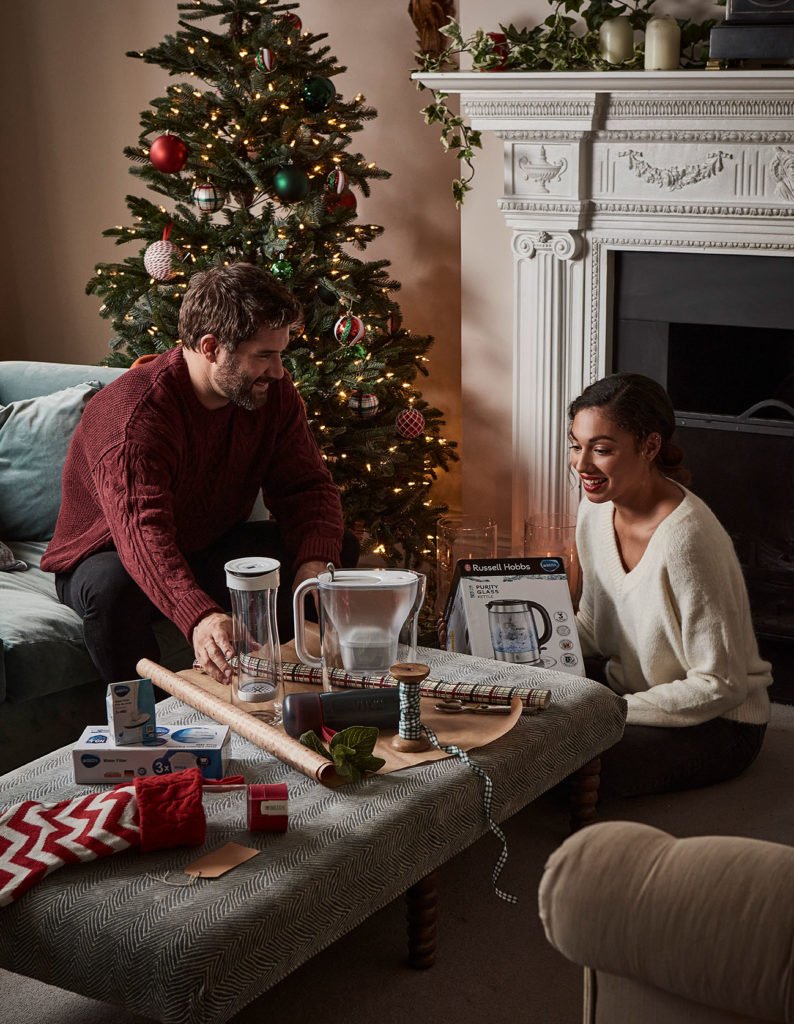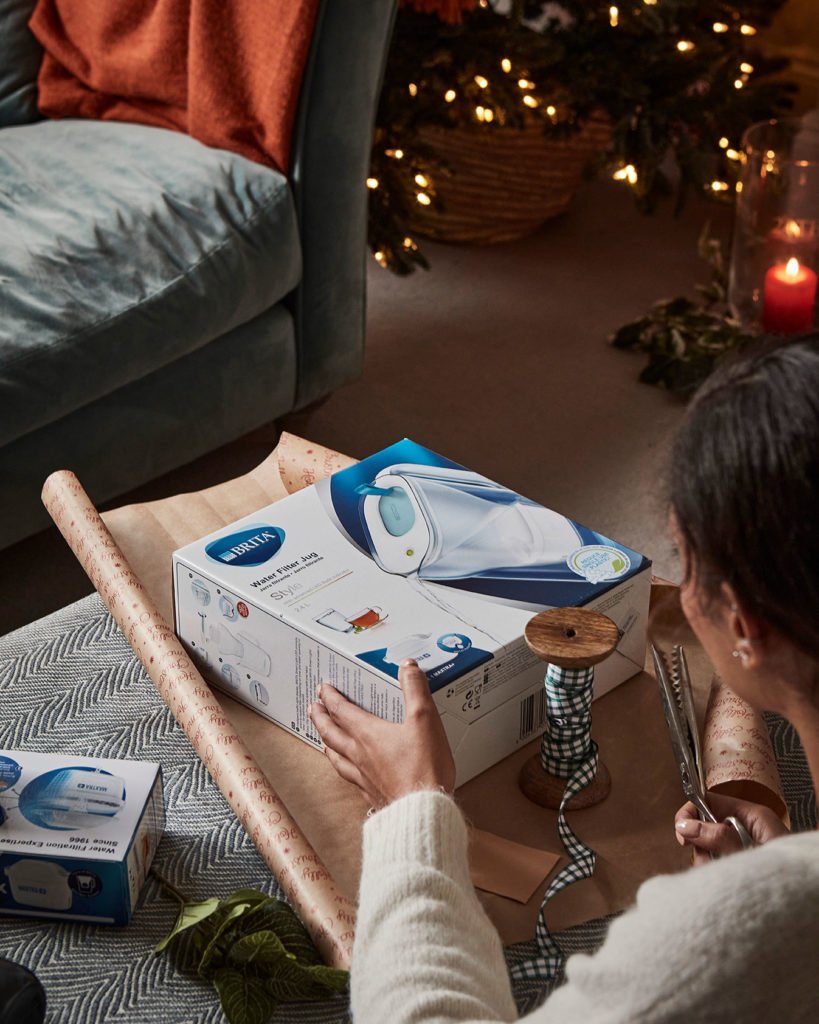 As ever it was a small team but we all worked hard to get every shot on the list! I'm so pleased with the end results – and Malcolm's photography is always atmospheric and stunning.

You'll see these images on press, pr, ads, socials and marketing materials for the next few months. Keep your eyes pealed!
if you are looking for an interior stylist for your next project, get in touch.