I've waiting ages to share this exciting my new interior styling work for brand new furniture brand called Fable & Plumb.
In the summer, I headed up north to art direct and style for a brand new furniture brand Fable & Plumb. A family owned company based in the Chester area, my job was style their range of sofas and armchairs.
At the core of this new brand is sustainability. All their sofas are made to order, cutting down on waste. Made in Britain, all the sofa and armchair covers are removable so they can be easily machine washed, making them ideal for busy families. Made to last, all the furniture comes with a 15 year guarantee and when you are done with your sofa, it can be recycled.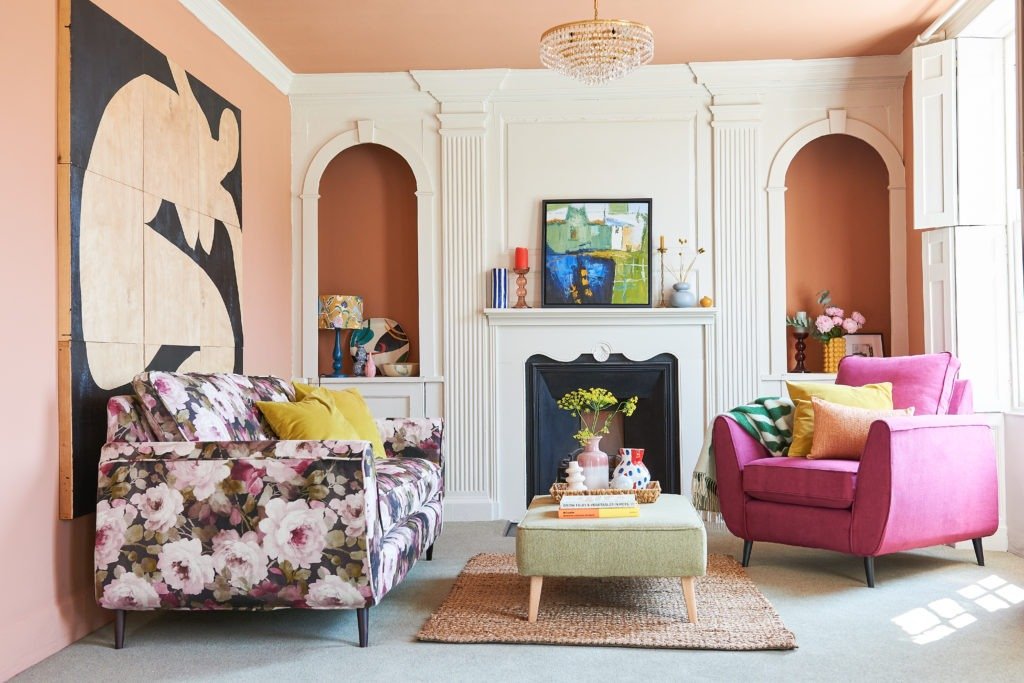 INTERIOR STYLING FOR FABLE & PLUMb
You can choose from over 400 fabrics from well known brands. That made my job so HARD as I had so many colours and fabric options to choose from to reflect the wide breath of options within the range. There were an outstanding range of textures, colours and patterns to choose from. And if you want to update your sofa, you can order new covers! Such a nifty idea.
I wanted to showcase the rainbow shades in modern settings. We shot at two locations over four days, scheduling out the looks and swapping out the covers to style different looks. The locations were stunning, large rooms with lots of period details. We lifted and shifted sofas up and down the stairs – and worked in teams to get the long list of shots done.
READ: INTERIOR STYLING FOR RALPH LAUREN X WIMBLEDON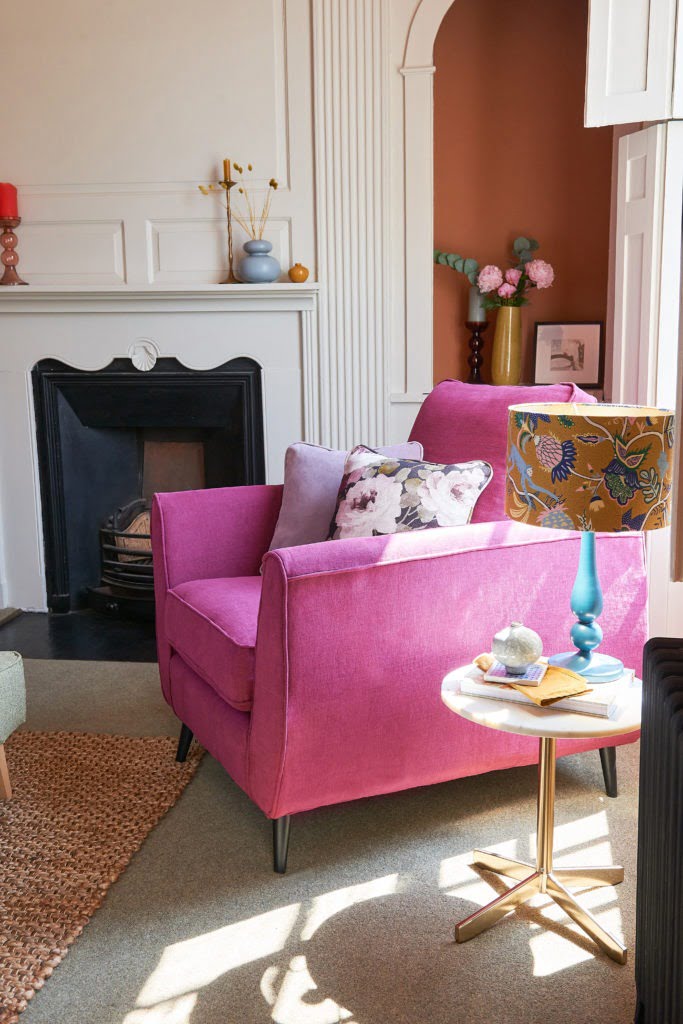 I helped source the locations, props, and worked on inspired mood boards, then drove everything up to Chester in a large van with my assistant. It was an epic projects but I am so pleased with the end results! A website filled with stunning images.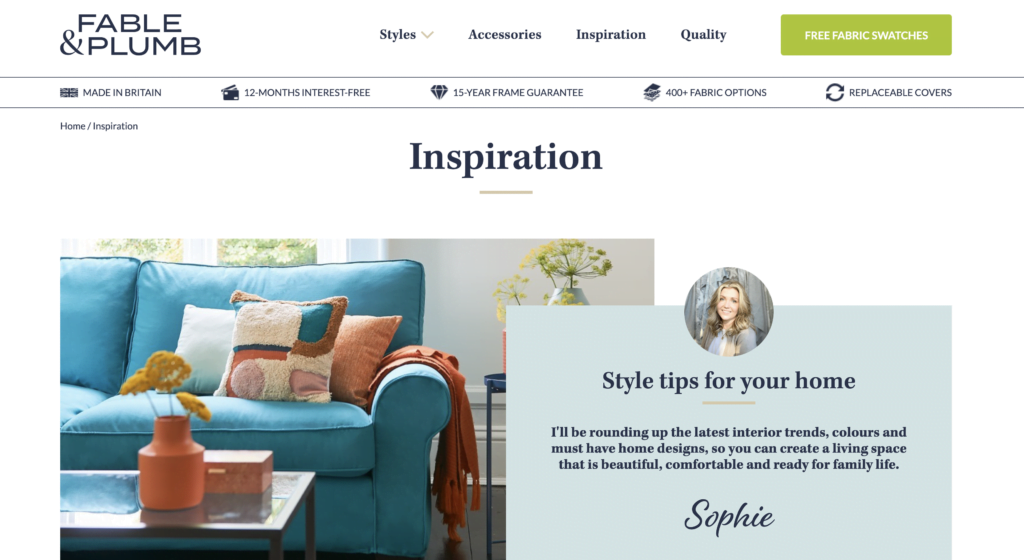 All these images I created and styled, are on the Fable & Plumb website. You can order your sofa now in the run up to Christmas!
If you are looking for an interior stylist or art director for your next project, then check out my portfolio and please get in touch here and let's see how we can work together.