My latest Christmas TV Show is now Live on C5 – Incredible Christmas Tree & How To Style Them. Have you watched it?
This November, I recorded a TV show for C5 for their Saturday night prime time slot. The show was a remake of my show from last year – adding lots more styling tips and advice. After watching this show, and using my tips I want your friends and family to swoon when they see your tree this year!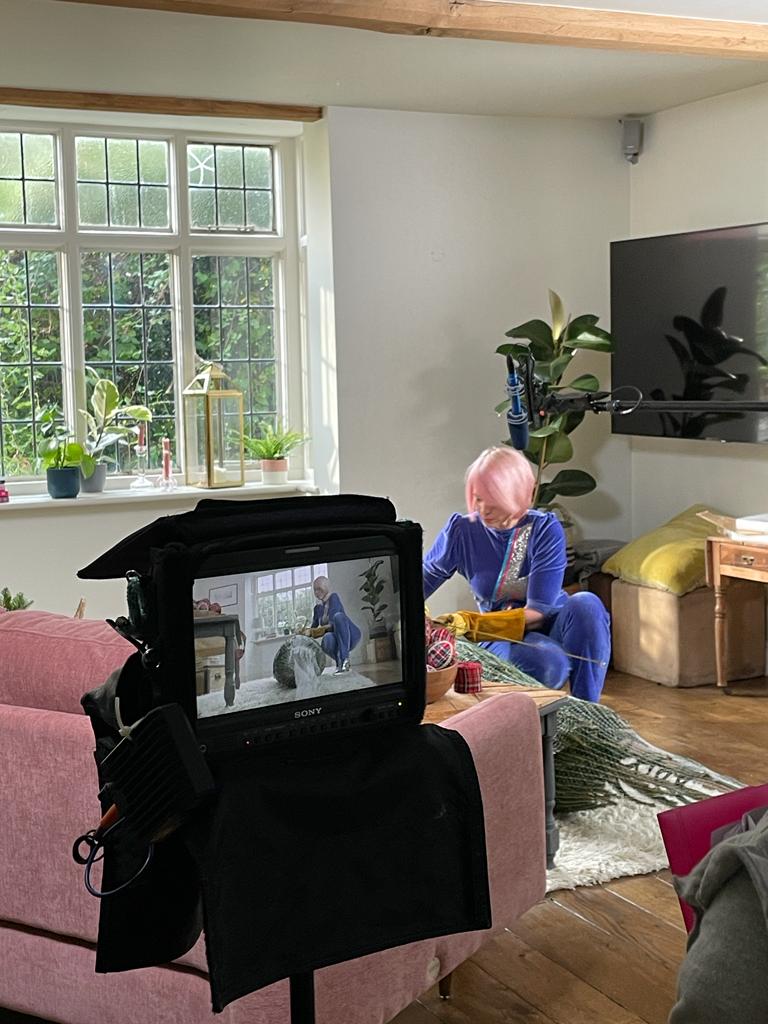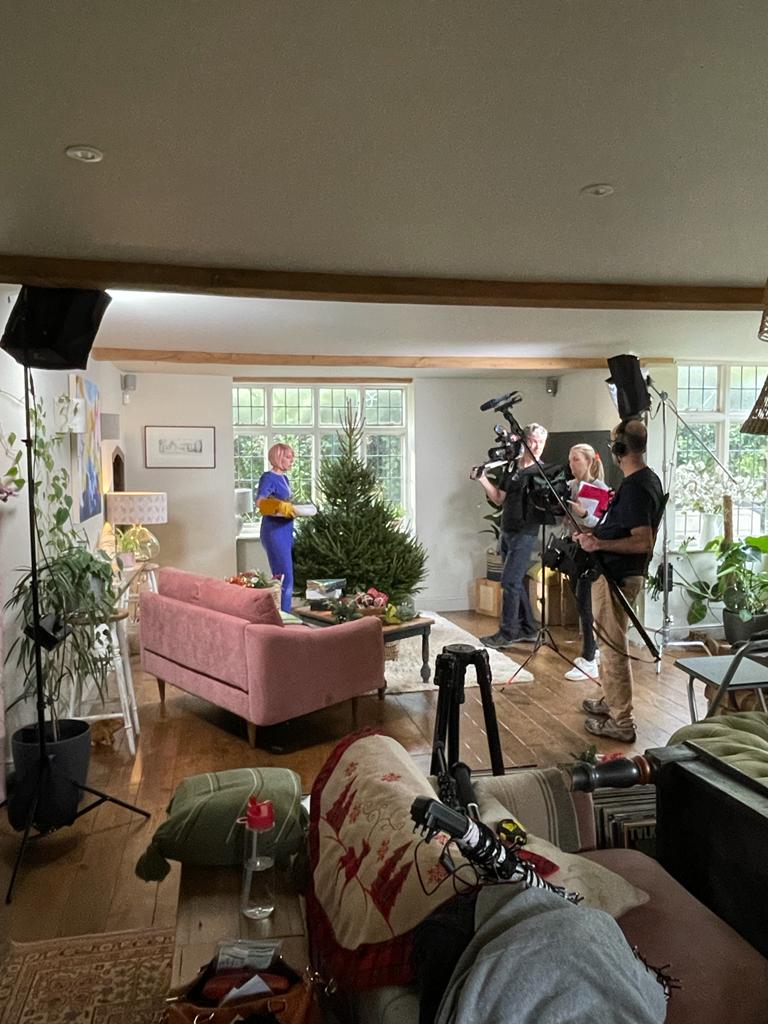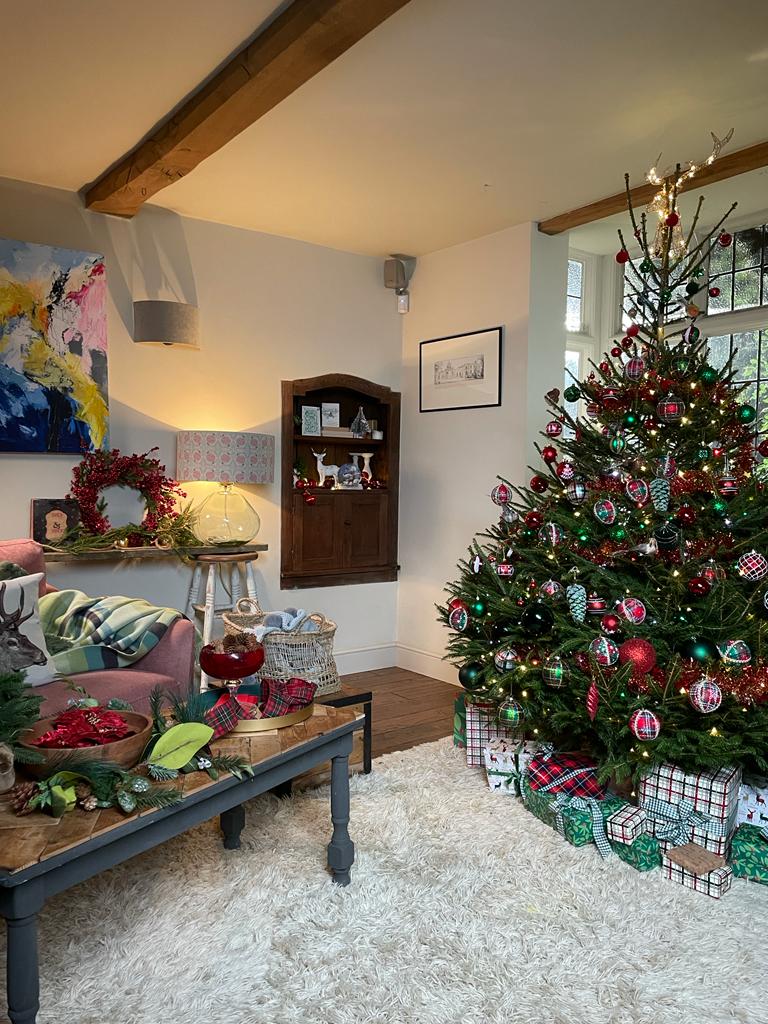 MY LATEST CHRISTMAS TV SHOW IS NOW ON C5
Click to watch the show on catch up here.
This year, the show was filmed at Magic Of Christmas organic tree farm in Kent, and at the stunning Sissinghurt Location House. As the TV presenter, I had to visit the farm interview the owner – and find out loads of tips on how to pick the perfect tree for your home.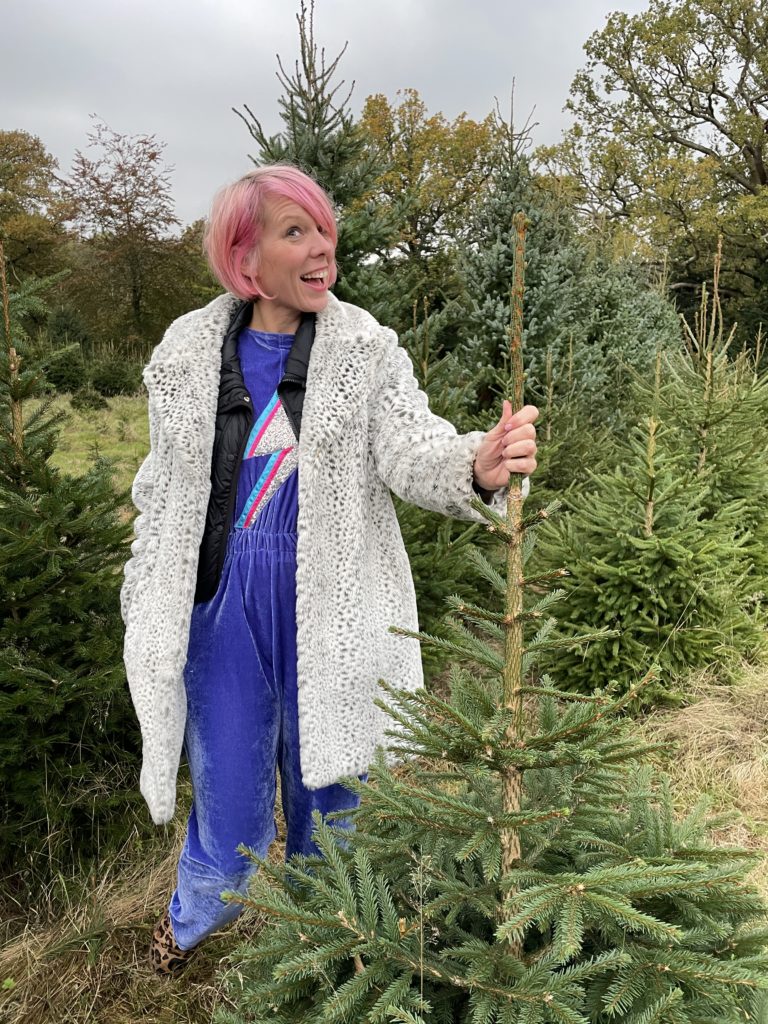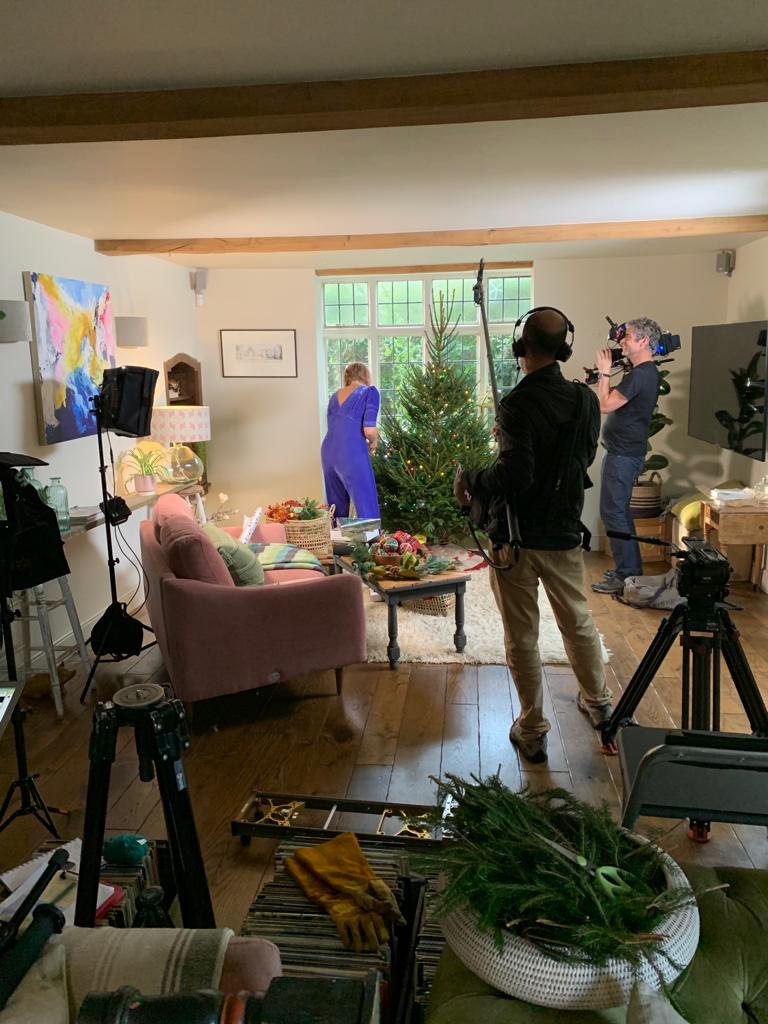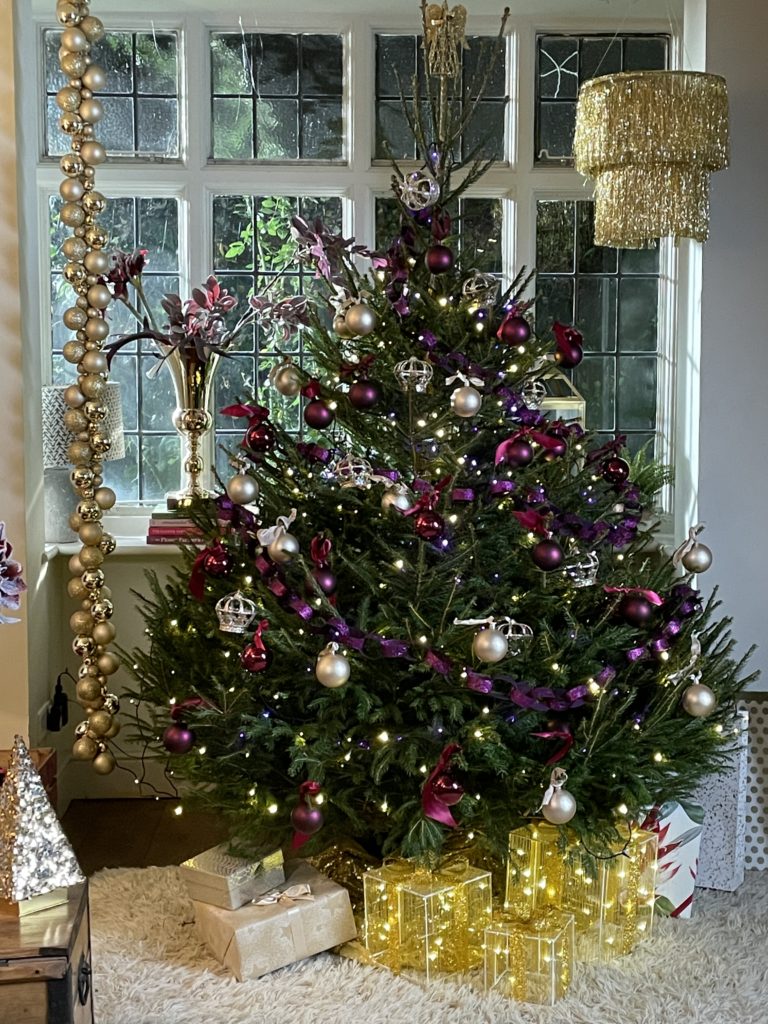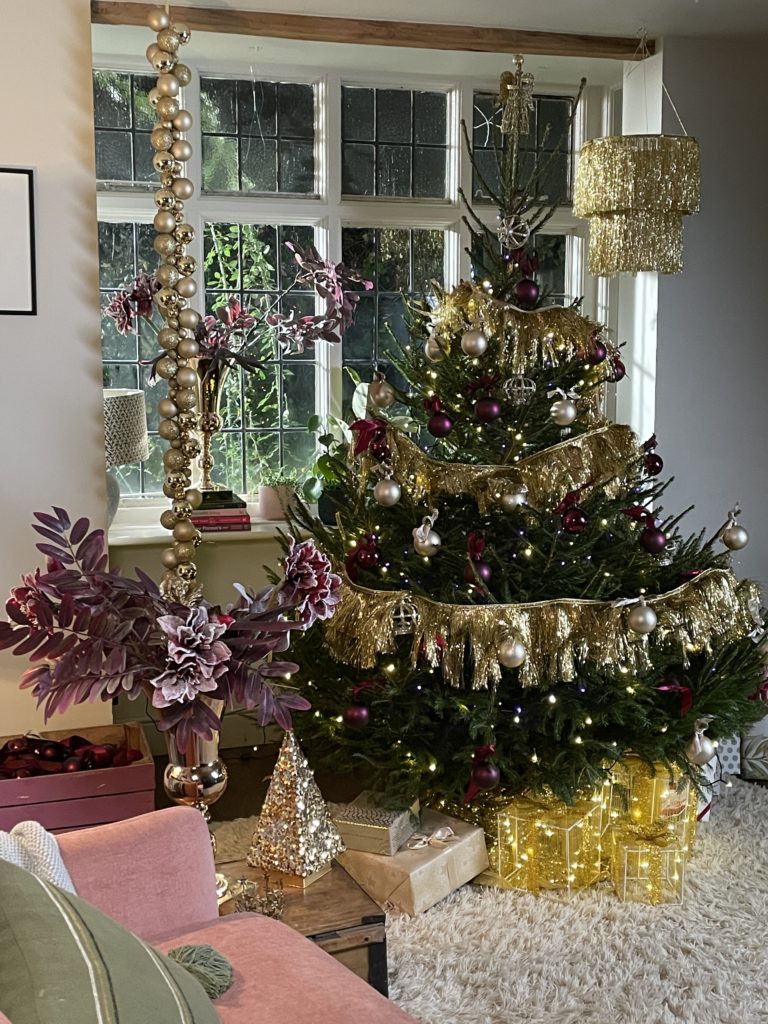 Then, on location, I had to decorate a beautiful bushy tree in four different looks. Including one traditional one in red, golds and greens – and a classic look in gold and purple. I even had to style two of the trees with tinsel – as well as lots of alternative tinsel ideas like tassels and paper chains.
To celebrate the show, we had a TV viewing with friends at Christmas.
It was such fun show to film and I really want to do more!
I hope you love the show – and I bet it will get you in the mood for Christmas.
Love
Maxine
YOU'LL ENJOY THESE POSTS NEXT
MAKE YOUR DINING ROOM SPARKLE THIS CHRISTMAS WITH THESE 5 LUXE STYLING IDEAS
3 DIY CHRISTMAS GIFT WRAPPING IDEAS