Hey! I've got an exciting project to share with you today. In the Summer, I was commissioned by fashion brand Ralph Lauren to style up a live stream to celebrate Wimbledon. The set was one of my wildest yet! Let me show you what I created.
Back in the Summer, I was contacted by Ralph Lauren to art direct on an innovative project. Ralph Lauren were hosting a live stream on Twitch (a new gaming platform similar to You Tube) to produce a set to showcase Wimbledon's up and coming stars.
The event was held to celebrate Ralph Lauren 16th year as the official outfitter of the Wimbledon tennis championship with a new global campaign and a series of digital events and consumer experiences.
The brief was to turn a blank studio space in North London into a look-a-like Wimbledon tennis court ready for celebrity You Tuber Syndicate to interview rising Wimbledon stars and other gamers.
The brief was to create an immersive live streaming experience on Twitch (on July 9) that combined fashion, sport and music.
Here is a link to the Ralph Lauren Twitch account.
STYLING FOR RALPH LAUREN X WIMBLEDON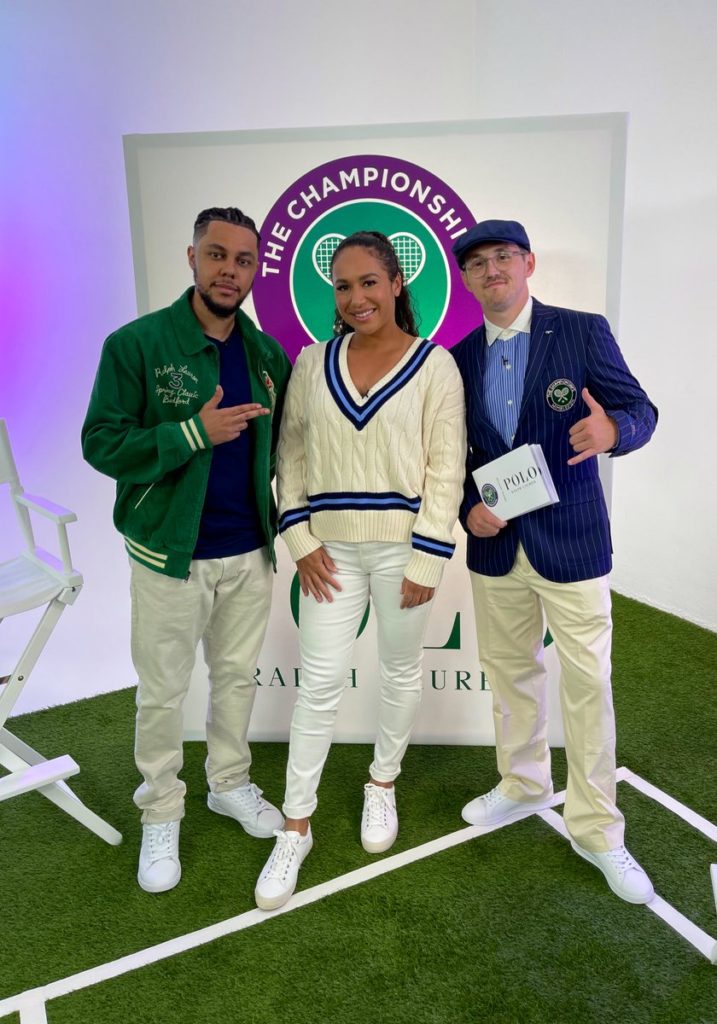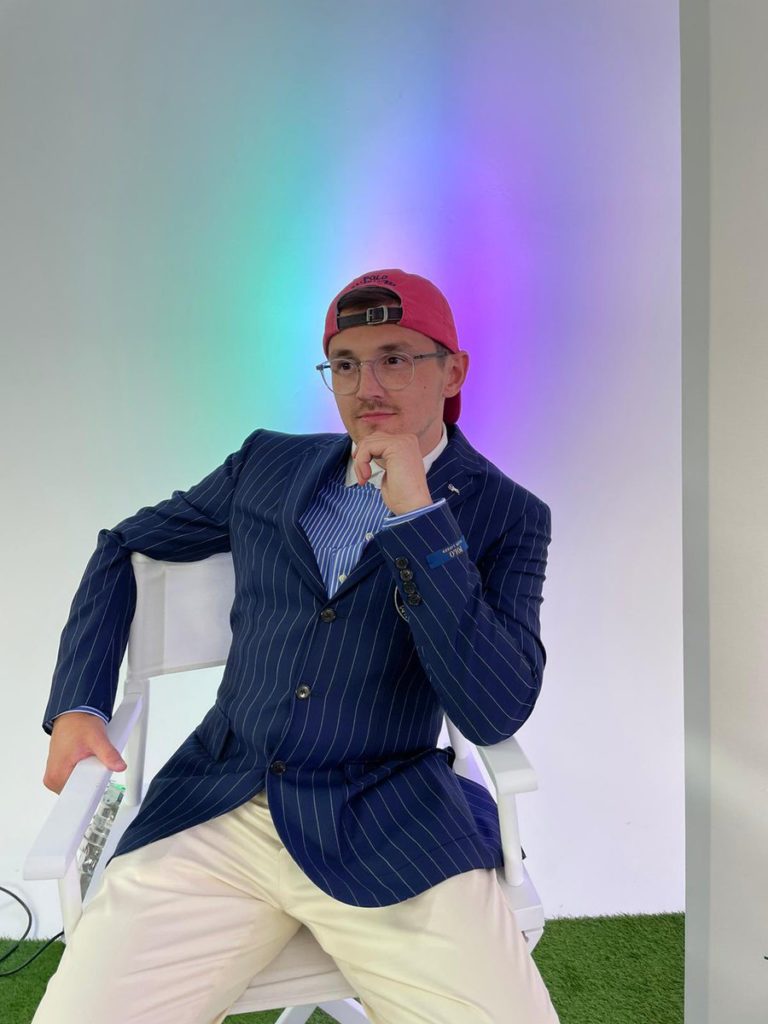 European Twitch gaming talent, Syndicate is a world famous You Tuber and Twitch super star. He has over 2.5 million followers in instagram alone. His role was to present the show, run competitions and introduce the fashion show (there was a GQ stylist on hand to talk followers through the trends of the season).
Syndicate, hosted a series of guests in a live segment that included styling sessions, sports quizzes and match reviews, followed by a musical performance.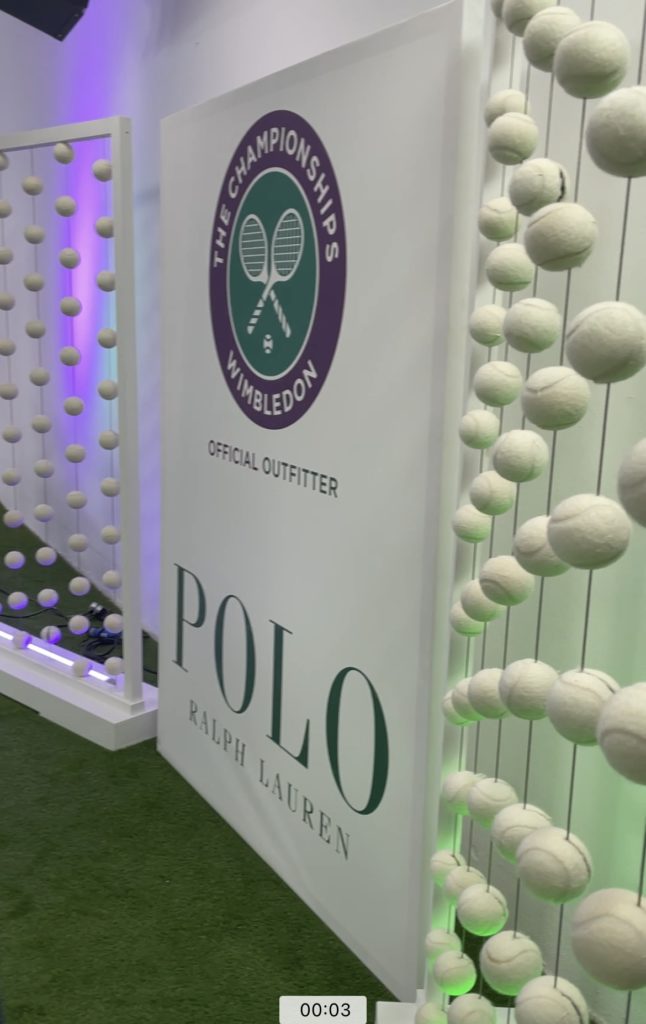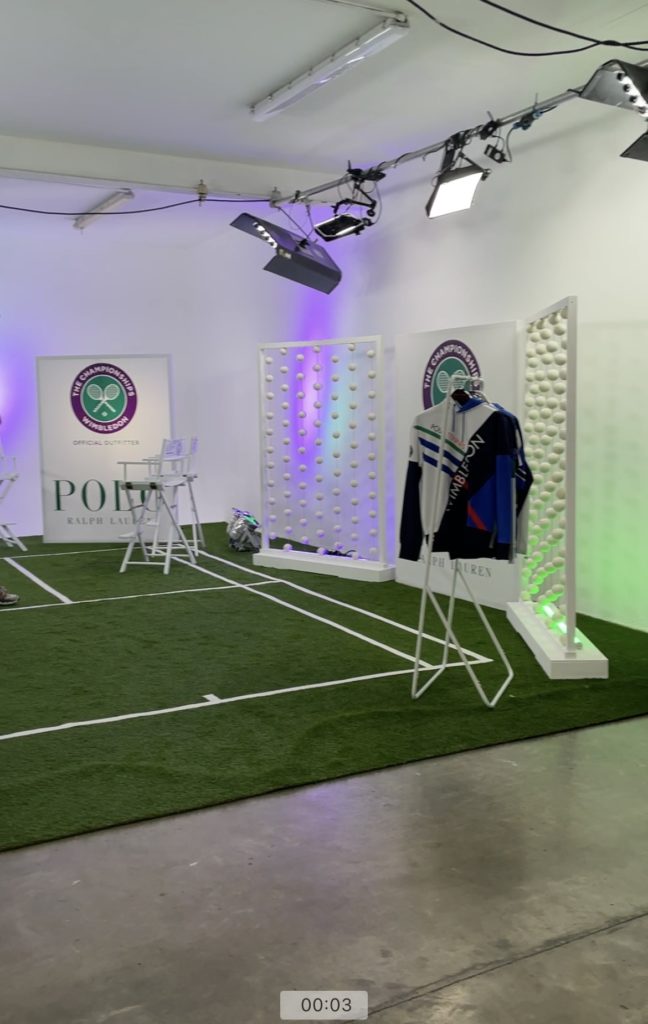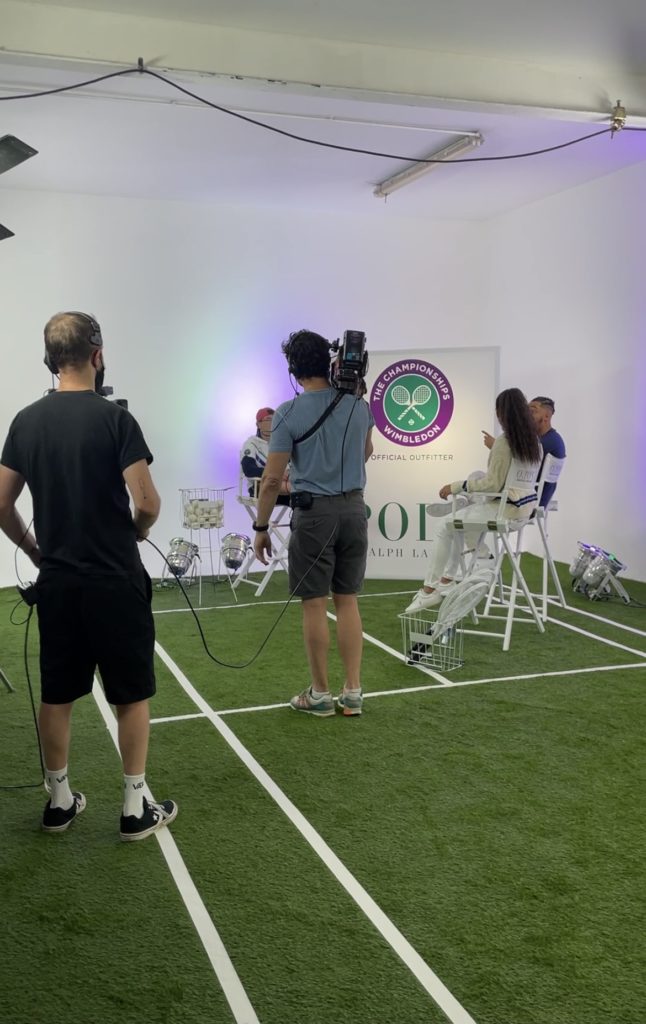 As part of my brief, I had to source over 30sm of fake grass, 575 white tennis balls to create screens – as well large logo backdrops. The set was filmed for one hours in front of a live audience of tennis fans. We even painted on fake tennis markings on the grass.
Ralph Lauren were very specific about what they wanted. Everything – and I mean EVERYTHING – had to be pure white, including the tennis rackets that were props on the set. As there is no such thing as an unbranded white tennis racket, I bought plain ones and then spray painted them white.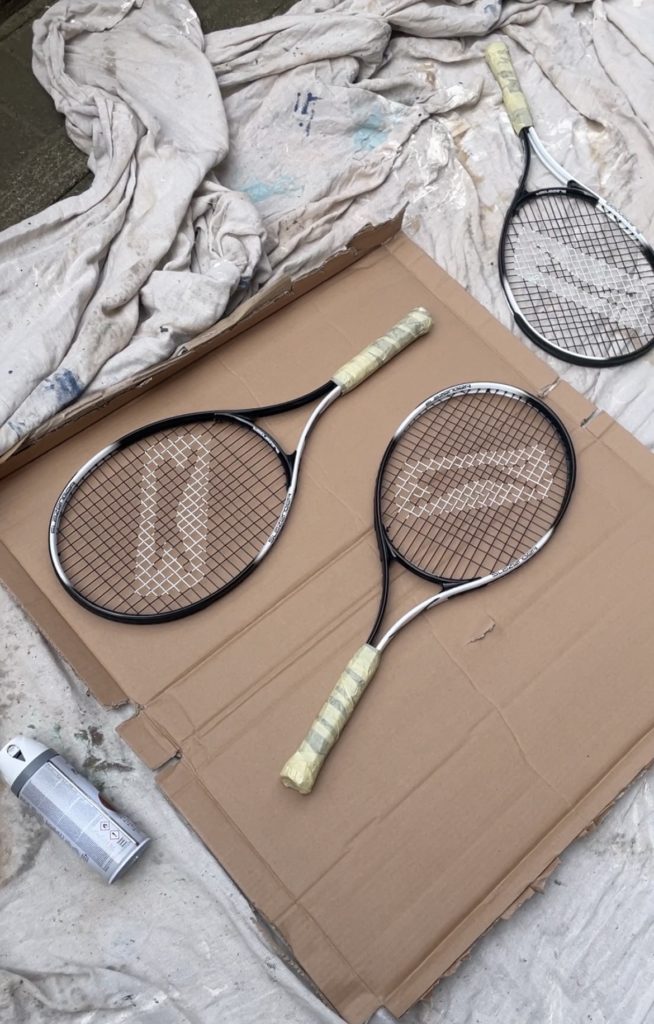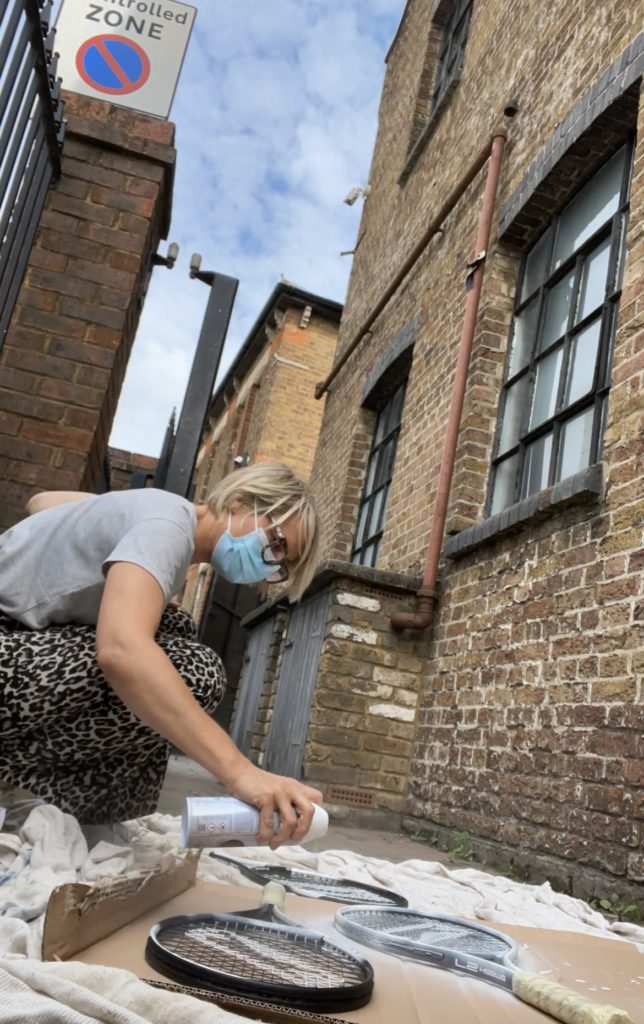 My set builder, James Henderson, built two large frames out of wood. And then we strung on 100s of white tennis balls. Why white? In France (where Ralph Lauren's head office is) they only play tennis with white balls. So the request was for white balls only.
These are incredibly hard to find in the UK but I managed to source the last 55) white balls in the UK and ship them to the shoot.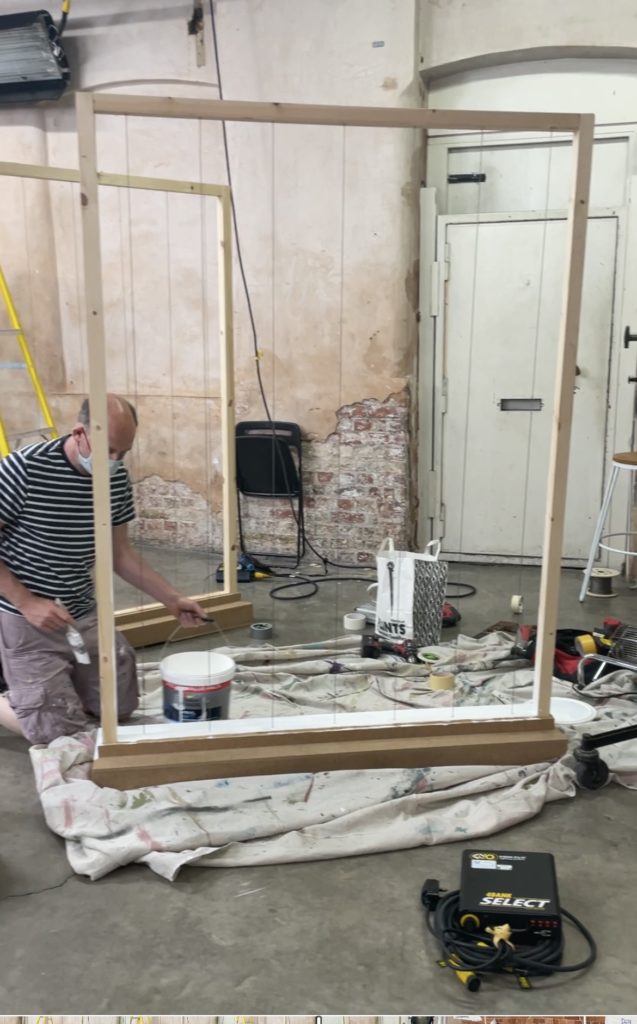 I also commissioned two large backdrops – one for the filming segment of the show. And one to go behind the band. Oh, yes, they had a live band play on set too! It was all very rock and roll.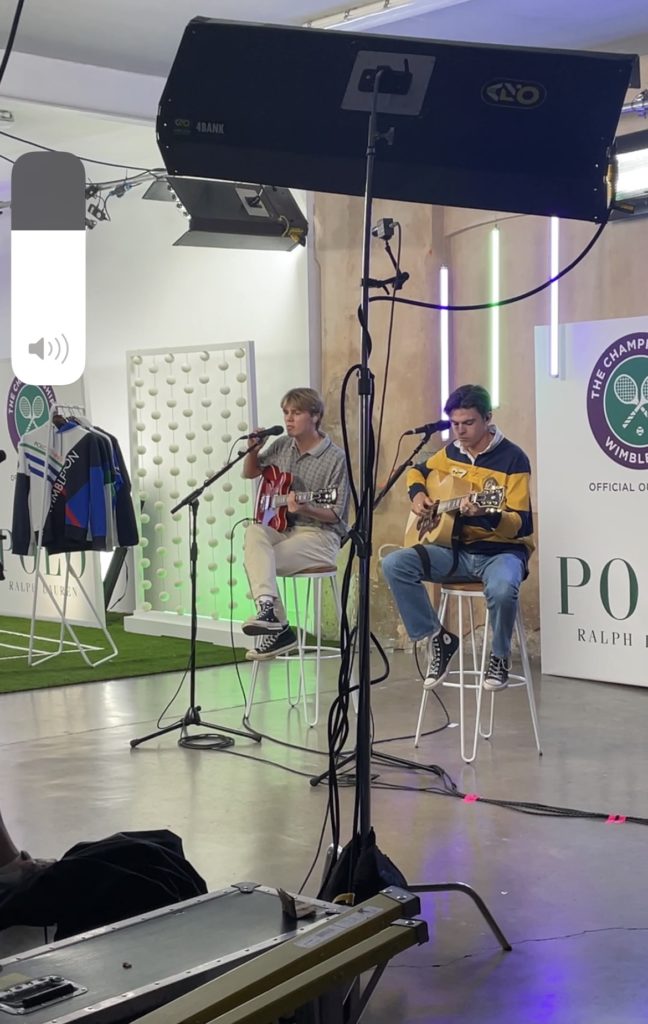 As part of the show, Syndicate interviewed Heather Watson, and together they gave away Ralph Lauren clothing as part of live competition on the show.
It was all very hectic and a long day – and the nerves of doing a set for live TV was intense (in a good way). Live TV is crazy as you have to just go with the flow. At one point I was fashion styling the presenter as we had 3 mins for him to do a quick outfit change between slots.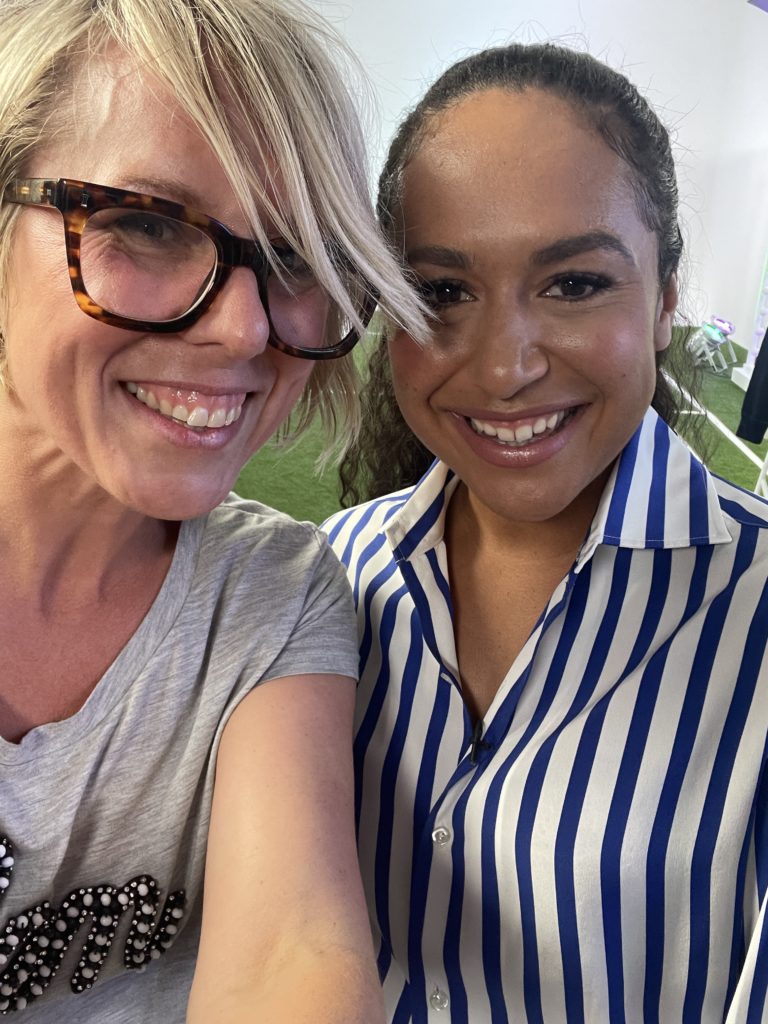 The team were so pleased with the set and the final looks. And I even got a photo op with Heather! Just call me a super fan.
Did you find this behind the scenes post interesting? Let me know below.
And if you are looking for a props set dresser, art director and TV interior stylist for you up and coming events or shows, please get in touch. You can see my portfolio here.
You May Also Like
NEW STYLING WORK WITH LIFESTYLE FLOORS
MY LATEST INTERIOR STYLING PROJECT WITH BRITA