One of the best bits of Christmas is seeing all the evocative and thoughtful TV ads and campaigns that bring out. And I was luckily enough to head up the Art department team styling Debenhams Christmas TV ad which we shot back in September. It is actually the first Christmas TV ad out at the moment!
STYLING DEBENHAMS CHRISTMAS TV AD
You may not know but long standing UK store Debenhams has been bought my BooHoo.com – As part of the restructure, they have shifted the brand from high street stores to purely online. The ad was a celebration of how easy it is to have Christmas delivered to your door.
The AD starts with a little girl explaining what a tough year we all had in a poem. My job was to style her bedroom to make it look like a real bedroom for an 8 year old girl – complete with fairy lights, styling Debenhams xmas bedding, a pin board with her homework on.
We then moved onto the rest of the location house styling the TV room, hallway and the exterior.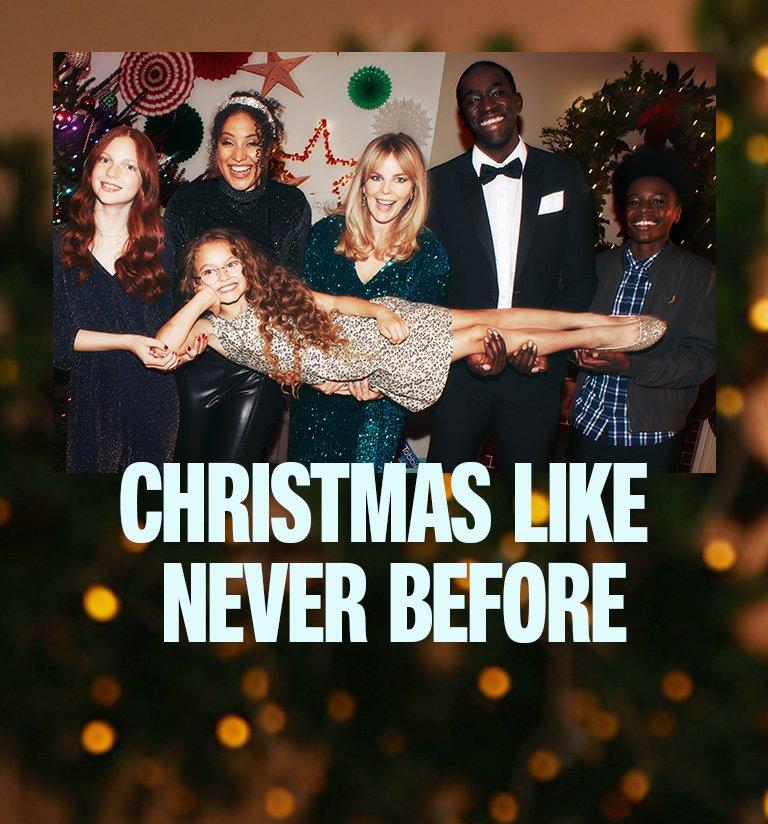 In the living room, there was a modern fireplace which wasn't suitable to hang stockings on or decorate. I had a fake fireplace made using MDF and stick on tiles (can you tell?) And an electric hearth. My florist dressed the walls with an oversized wreath and lots of fresh foliage.
We even dressed the models (including grandpa) in Christmas pjs!
To make the living room feel cosy and inviting, I built an open shelving unit that I filled with yet more decorations and lights. The adverts switches to the evening time, with the dog, grandad in a chair and a Christmas party scene. All in time to a poem that was specially written for the ad.
There was a huge team on set. I was one of 30 people on set including fashion stylists, actors, and a large film crew. All Covid friendly, of course. I had a team of 4 girls helping set dress the whole house, then we had an afternoon to pack it all up again ready for the props to be returned to head office.
I love working on jobs like this when you are part of a team, and you are making something special in time for Christmas. What do you think of the styling Debenhams ad? Did you know there was so much work involved!
If you have any a project in mind you need a props stylist, set dresser, art director or interior stylist for please get in touch. This shoot was in London but I work nationwide (I'm off the midlands next week!) You can see my portfolio here. And get in touch here.
Love to know your thoughts. Let me know below.
Love Maxine