Hello. I'm back with updates on a recent styling project. I want to showcase my latest interior styling work this time for fragrance brand Floral Street.
In Summer I was asked to produce a shoot for Floral Street. As an Interior Stylist and Art Director, it's my role to create concepts for brands. The end result for Floral Street was a set of evocative photographic images and social media content to best showcase their candle and perfume ranges for Autumn.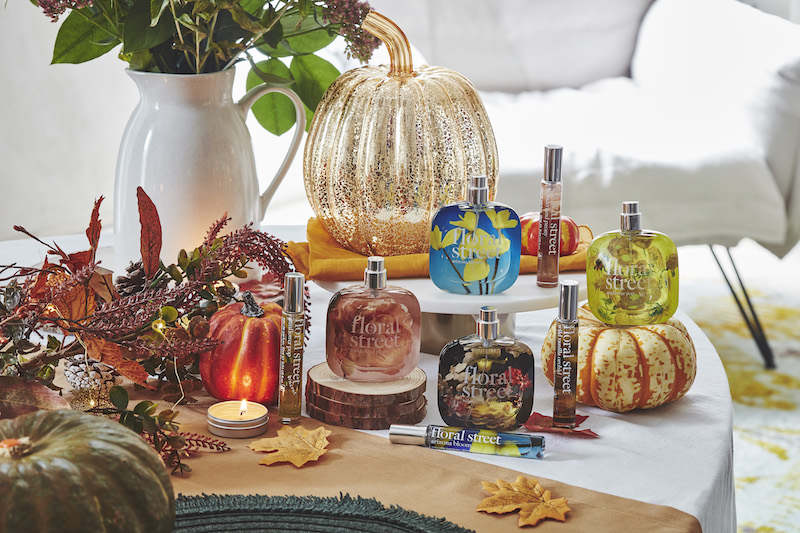 About Floral Street
Floral Street are a worldwide beauty and home fragrance brand that have a vegan and eco credentials that is aligns with my own ethos. I love their colourful candles (I have a few) and when ever I wear their perfumes, I get stopped in the street to ask where they are from. They are that good.
You can learn more about the brand here.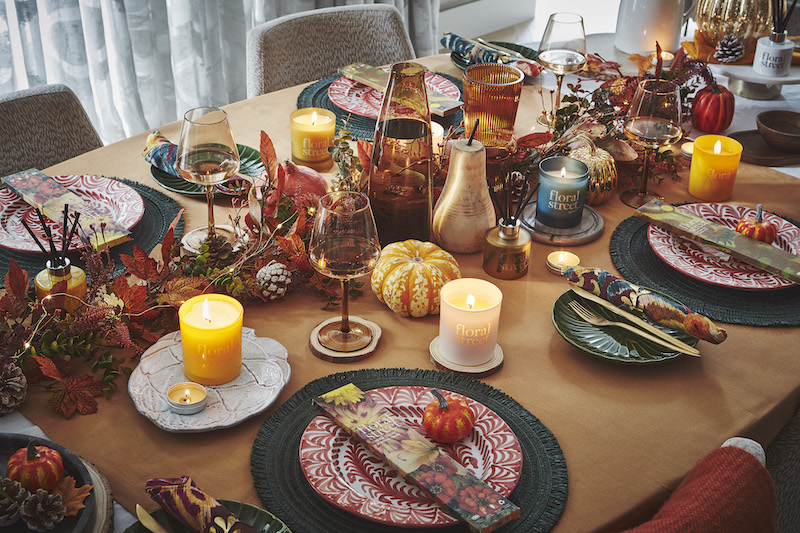 The Starting Point
When asked to produce a shoot, I start by creating mood boards. The first thing I put on these boards are the up and coming trends for the season head as well as potential angles for the shots. The location and the product are my go to reference points. One key idea the brand were keen to get across was the idea of celebrating a 'friends-giving' – a twist on Thanksgiving – to appeal to Floral Street's large presence in the USA market.
Once the ideas had been approved by my client, I pulled together a brilliant team including a photographer, assistant and art team. And of course the Floral Street marketing team were there on set to approve and contribute on the day. All the clever, creative people in one place makes for an amazing effort on set.
We created lots of beautiful images which will be shared on email marketing, in the press and in advertising. You'll start to see them in your weekend newspapers, on bill boards and in the media.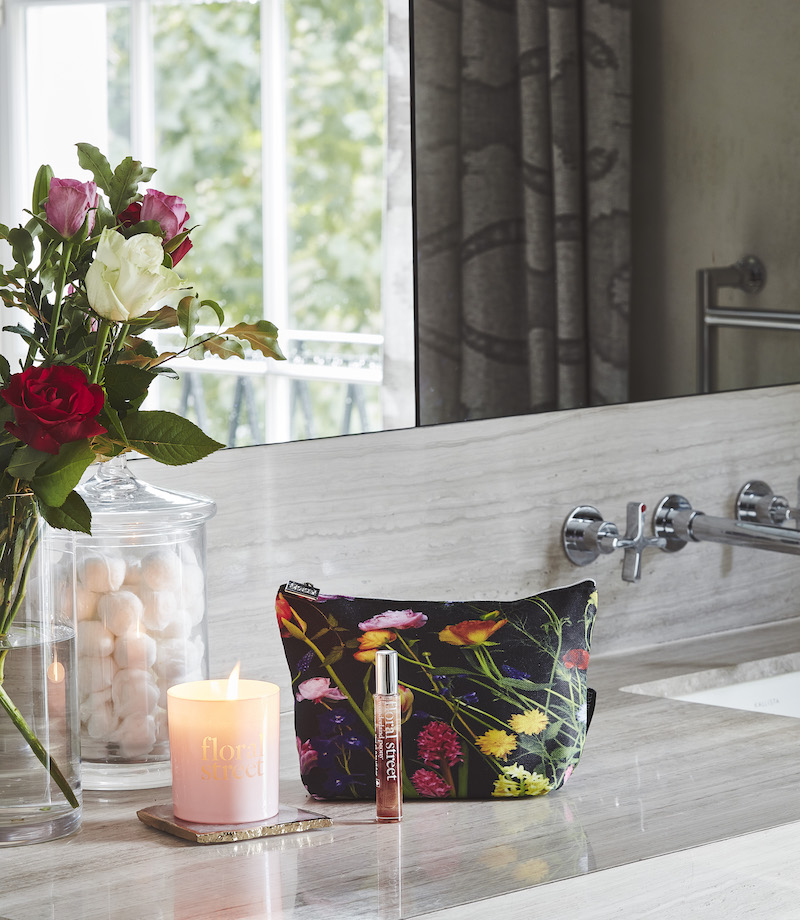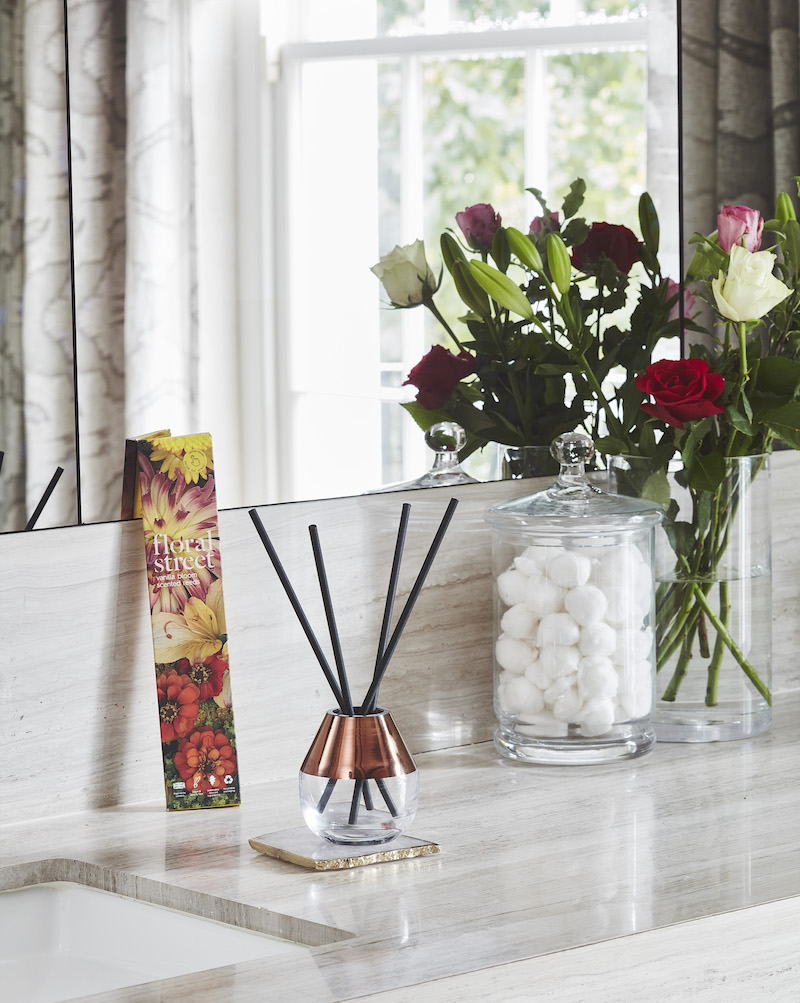 Creating social Media content
As well as producing images, the social team wanted to record fresh new content ideas for TikTok and Instagram. I was pleased as punch that they asked me to come up with styling ideas that they could film – and I present the ideas on camera.
I packed a suitcase of floral outfits for my on film roles – just so I would be 100% on brand!
This styling video content will appear across socials. I particularly like the video on 'how to scent every room in your home.'
In this blog post are a small selection of images from the shoot. The video content will be coming online soon and I will be sharing on my instagram account. Give me a follow >>> here.
As well as styling Autumn ideas, we also shot lots of lifestyle shoots and Christmas concepts that I'll share on my blog in the near future so you can see what I created.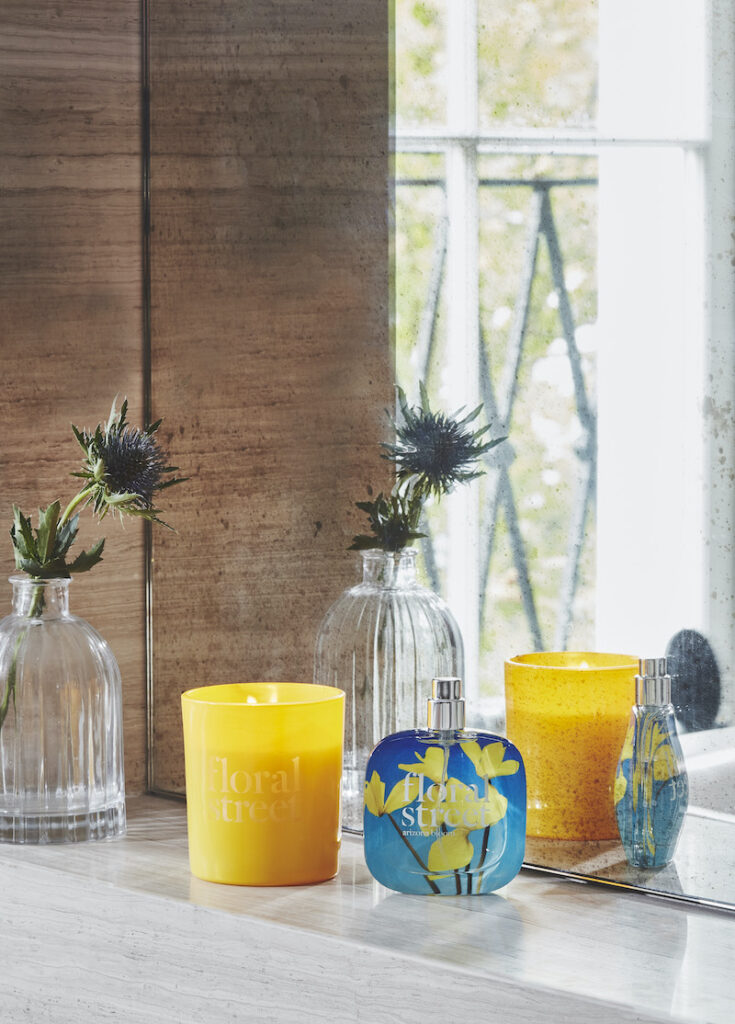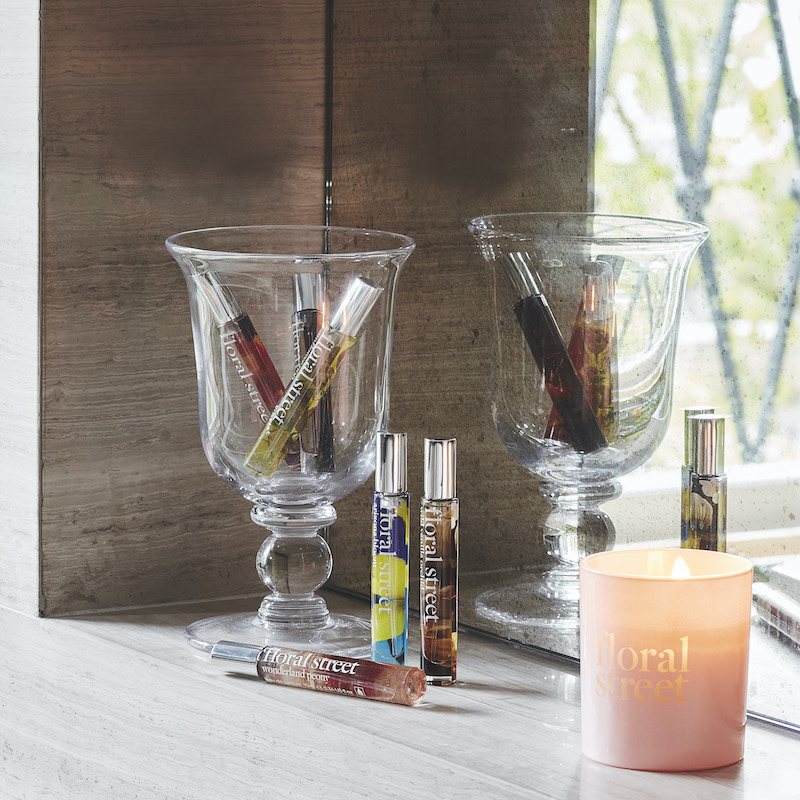 If you're looking for a stylist for your brand – then get in touch here. As you can see from this post and lots of others on my blog, I am able to pull together shoots for media, socials and now TikTok
Have a wonderful day.
Maxine