Hey, just quick one to let you that my home has appeared in Modern Gardens magazine this month!
It's always a joy to be featured in magazine titles. And as a newbie gardener (with little experience of gardening tbh), I was thrilled that I was asked to appear in the pages of Modern Gardens magazine in May 2022.
It was a full page spread in Modern Gardens magazine and it detailed the renovation of my garden as well as sharing the costs and my shopping list for the space. Looking back at how bad my garden was before I started, its great to see how far this little outdoor urban space has come on it's renovation journey.
I took all the photos for the feature as well.
Take a look at the Modern Gardens Magazine feature below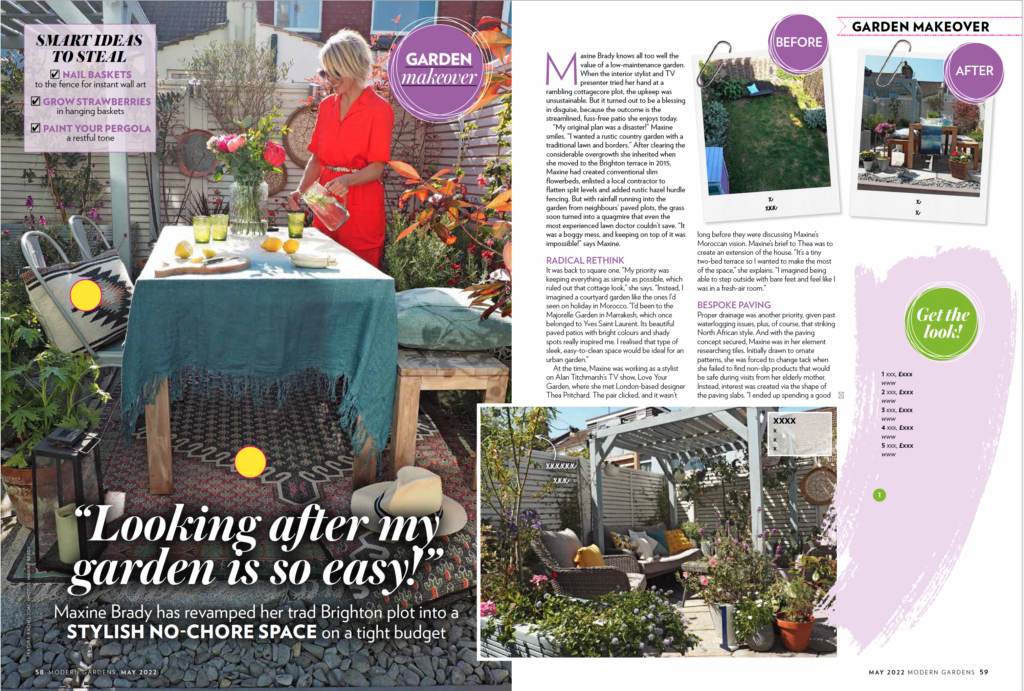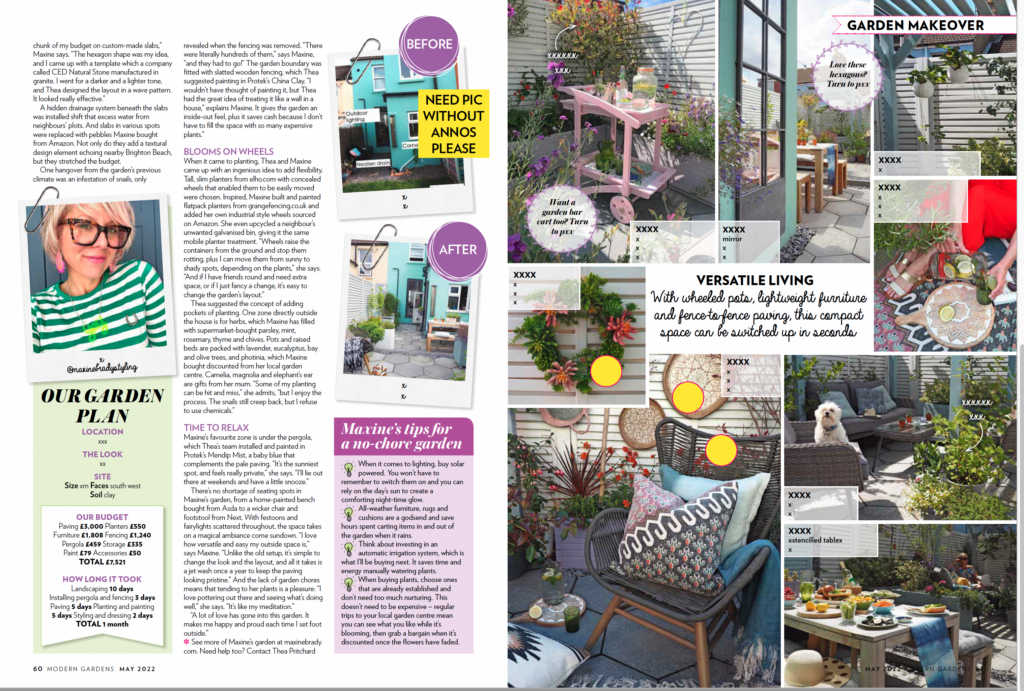 Since the feature was published in Modern Gardens magazine, I've actually made quite a few more changed to my garden (no surprises there!) One of planters collapsed due to rot, so I replaced it with a mobile herb garden on wheels. And I also added lots of solar lighting to take my garden from summer to winter. I've also decluttered the space, and added a mini green house.
Next summer, I plan to redo all the paving (they need repointing) and maybe adding more colour to the space with paint! I'm also thinking about investing in new garden furniture. So watch this space.
If you want to discover more of my garden renovation journey – take a look at these blog posts here. And I alway create lots of video content on my garden which I share on my instagram account which you can see here. Give me a follow so you don't miss a thing!
If you want to work with me on my garden for next spring – drop me a line on my contact form here.
Have a great day
Maxine
For more garden ideas try
12 OF THE BEST GARDEN IGLOO IDEAS THAT YOU NEED TO KNOW RIGHT NOW!