Something very exciting to share with you today – and it's my bedroom makeover which has been featured in House Beautiful Magazine.
If you have been following my blog for a while, you would know that my bedroom makeover was my lock down project. i started making over my bedroom to distracted myself from the world during a tough time for all of us. I wanted to create a dreamy escape that looked and felt relaxing and inviting. I really did put my heart and soul into decorating this room.
I was thrilled to be asked by House Beautiful magazine if I wanted to appear in their title to show off all my hard work.
My bedroom Makeover in House Beautiful Magazine
As a magazine style editor for years…in fact I worked at Hose Beautiful for five years on their style team – it was a dream come true for me to see my home in their pages.
This is the feature below which made a double page spread. The feature charts the before & after of the room plus all the costs involved.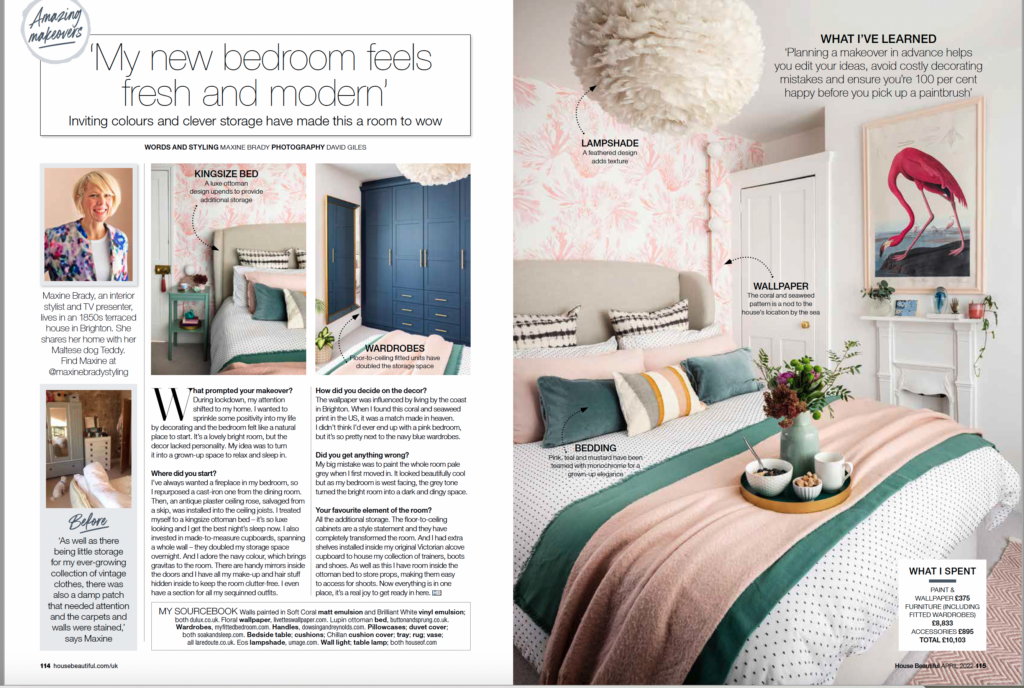 My Bedroom Before
My bedroom before was lovely but I had painted it grey and the colour drained the soul out of the room, and although I loved the vintage 1950s bed it was a bit tiny (especially when the dog tried to sneak in to sleep with me). The walls felt bland and boring.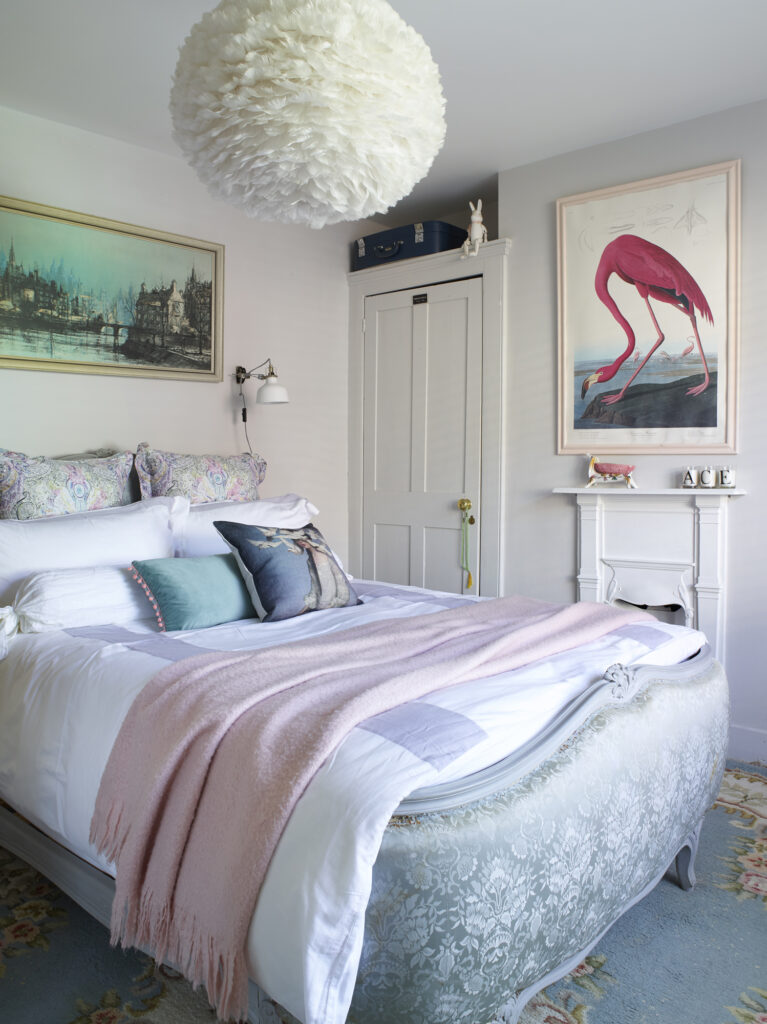 My Bedroom After
On my makeover wish list was a new bed from Button & Sprung. Brand new mattress & bedding from The Wool Room. Navy fitted cupboards by My Fitted Bedroom with statement handles from Dowsing & Reynolds. And a new wallpaper from Livettes. And then to finish off the look, I installed a wall light from houseof.com. Furniture from a blogging collaboration I did with La Redoute.
In the run up to the shoot, I added a blush pink wall – and removed the vintage rug on the floor to reveal the cost carpet. I also took down the curtains which were blocking out too much light.
On the day of the House Beautiful Magazine Shoot
On the day of the shoot, I worked with photographer Bee Holmes and I styled the space, and wrote the feature myself (I'm an interior journalist as well as a stylist). We had a lovely day – although I do find having my photo take painful!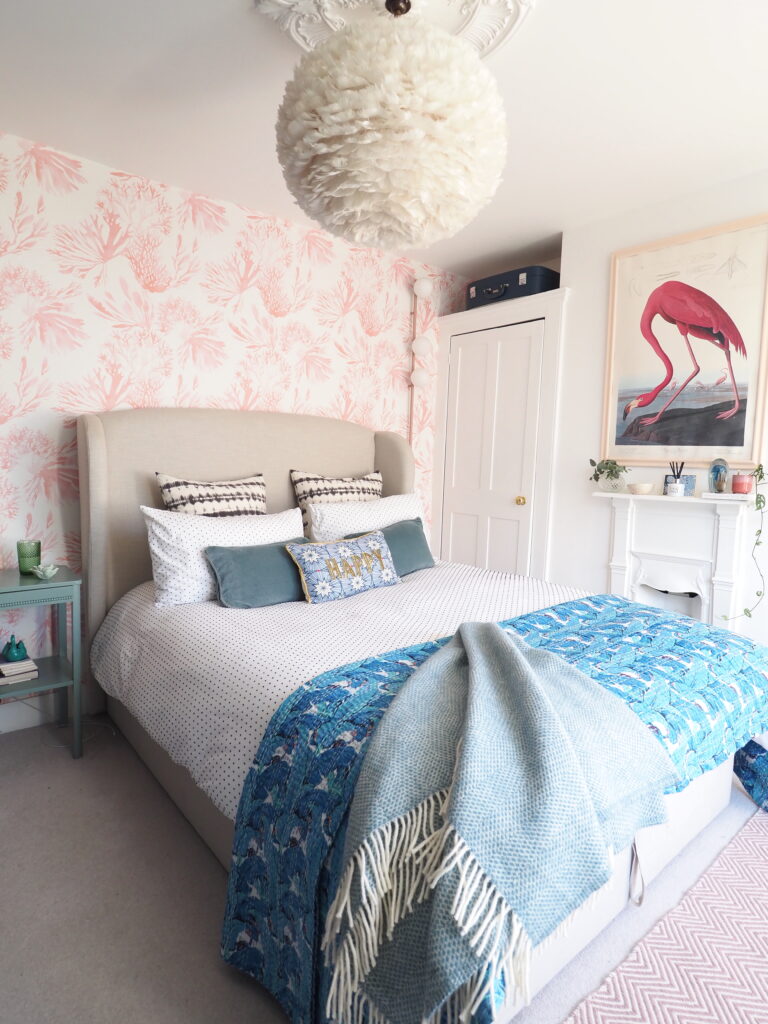 Want to see more?
I've charted the makeover on my blog lost – links below. FYI: The first blog post has a detailed shopping list for my bedroom.
My bedroom Makeover in House Beautiful Magazine
It's always a good feeling to see my home in the pages of a magazine. My home is appearing in a few other titles in the next year – so keep your eyes pealed on the newsstands.
Would you love to see you makeovers in a magazine? I'm always looking for finished makeover projects especially kitchens and bathrooms – so send them my way here.
Have a great day!
Maxine