If you want to see more traffic to your website, then Pinterest is the best place to start. Pinterest is a social media tool that gives a platform for bloggers, small brands and interior design lovers to promote their services or products. It's a great way to attract customers and link clicks to your brand.
It can feel a bit overwhelming to know where to start when navigating Pinterest. That's why, with the help of PinHouss I'm sharing my top 4 Pinning tips and tricks to help you achieve success on this app in 2023.
And don't forget to give my Pinterest account follow 😉 I've got over 560K views happening each month.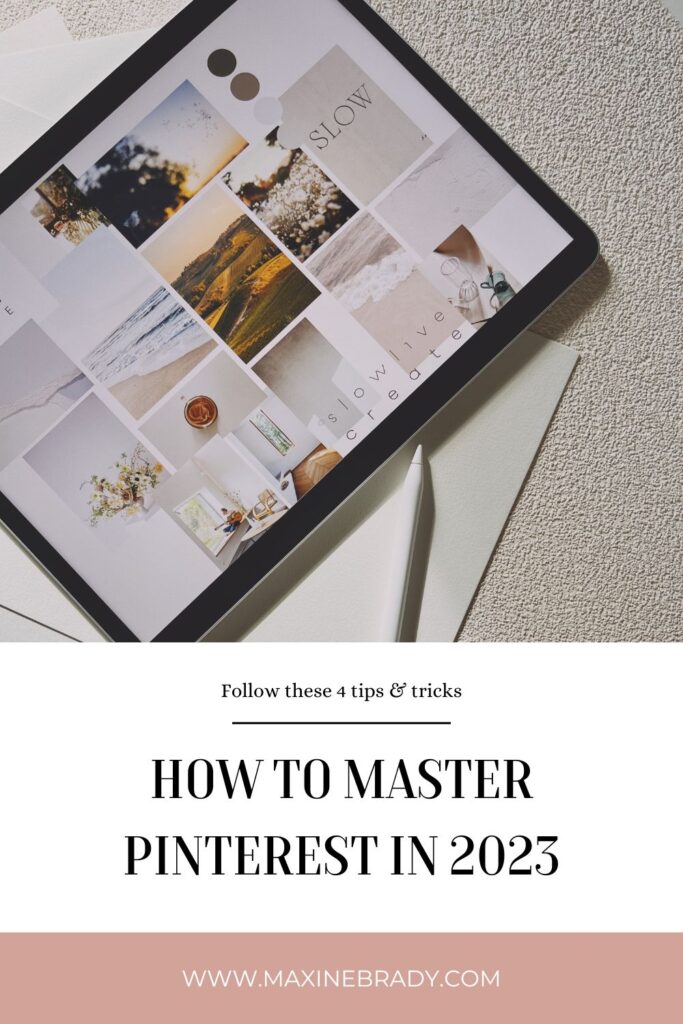 Why You Need To Use Pinterest for Your Brand
Did you know Pinterest is 4X more effective at generating sales that other digital platforms? Or that 93% of Pinners use the website to make purchases for their home, wardrobe or holiday. It's a photo based search engine that inspires users to make, cook, craft and decorate – and it is a great way about spreading the news on your own brand or website. Once you have mastered Pinterest, it can become an amazing way to attract traffic to your brand in only a matter of weeks.
Pinterest will work for your business if…
You're targeting women aged 20-59
You have a great website or blog and are looking fro clicks, leads & sales
You are ready to scale and grow your online audience
You want traffic, and lots of it!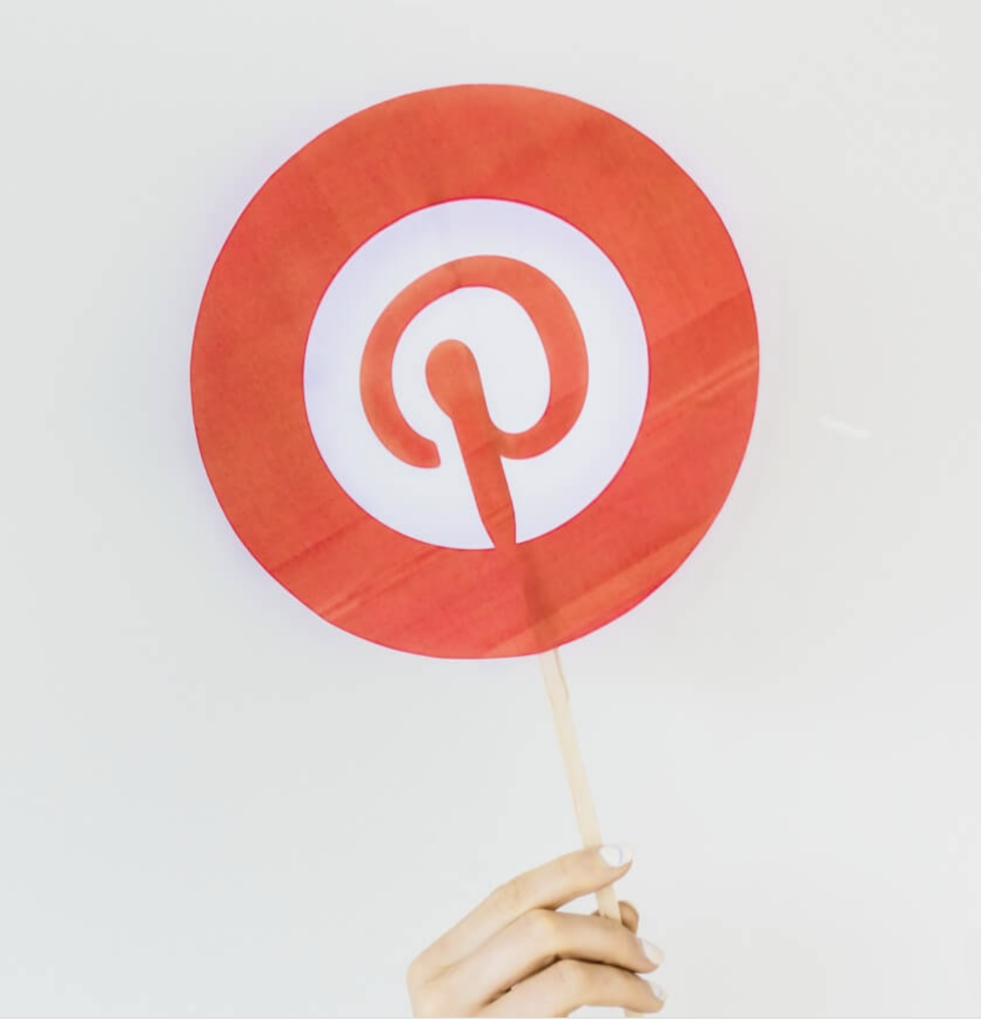 How To Master Pinterest In 2023 – 4 Tips & Tricks
Pinterest is an amazing tools for brands, but figuring out how to use it can be time-consuming and clunky. So here's 4 Pinterest tips that will bring you ultimate success.
1. Confirm your website
Confirming your website on Pinterest can be a good first step in building trust with your new audience. Once you've done this, you'll be able to see your logo or profile picture on Pins that people saved from your site. You'll also have access to web analytics in Pinterest Analytics.
To do this, follow the following simple steps:
In your settings, click 'Confirm website' in the Website field.
Follow the instructions on the next page. You can verify with an HTML file or a meta tag.
Once your website's confirmed, you'll see your logo or profile picture on Pins that people saved from your site.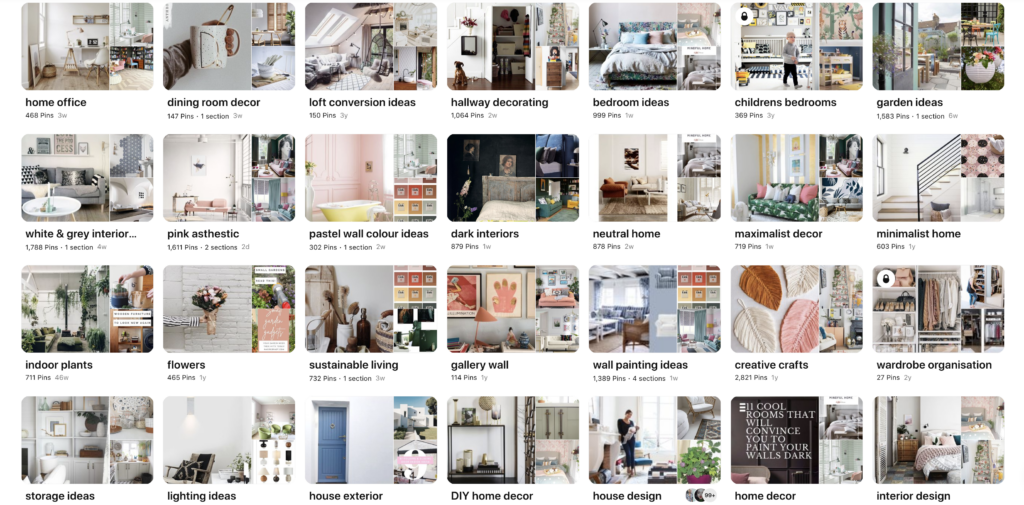 Above is a screen shot of my Pinterest page which has links to my website – and the descriptions says a little more about me.
2. OptimiSe your website to be Pinterest friendly
Next, you need to make your website or blog Pinterest-friendly. You can add handy Follow and Pin It widgets that will make it easy for visitors to your website to pin content or share your products with the click of a button.
READ: GUIDE TO THE BEST WALLPAPERS OUT THERE
3. PIN CONSISTENTLY AND FREQUENTLY
Frequent sharing is the key to building an audience and keeping followers engaged with your content.
Rather than spam the app with lots of Pins at once, spread your content out over a span of the whole 24 hours. This exposes you to world wide audiences and will lead to more pins, shares, and comments as a result. Take out the hard work out of pinning with a pinning planning app like Tailwind or Buffer.
READ: 5 CLEVER TIPS ON HOW TO START AN INTERIOR DESIGN BUSINESS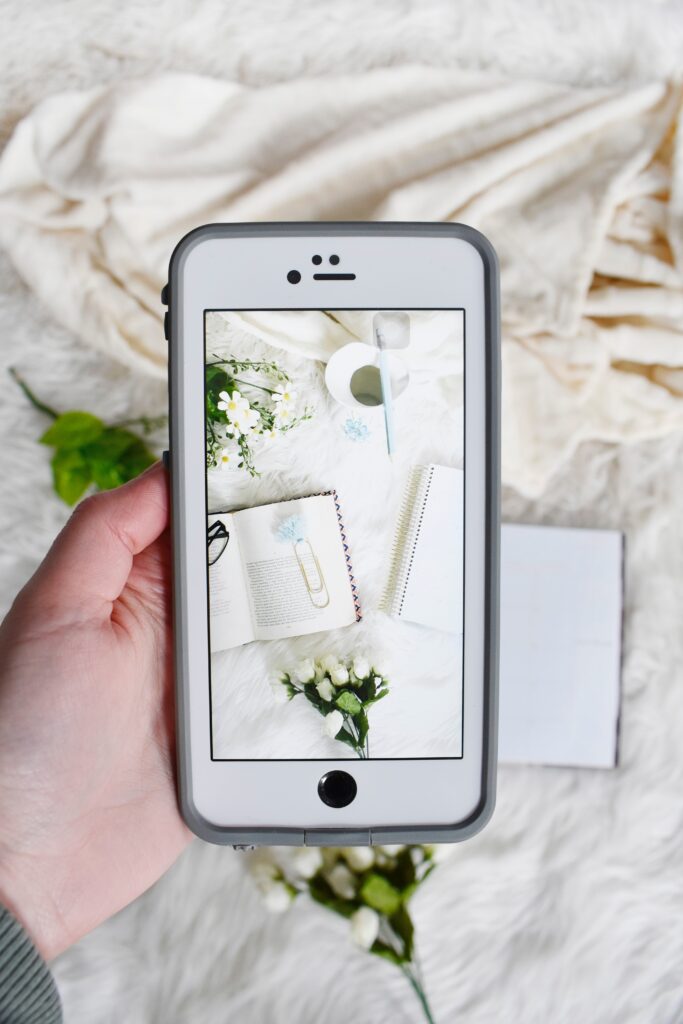 4. PIN GOOD QUALITY IMAGES ONLY
There's lots of research to show that good quality, clear images will get more pins and engagement. So, what makes a perfect Pinterest image? These are the winning characteristics:
No human faces
Little background
Multiple colors
Lots of red
Moderate light and colour
Portrait style
If design is not your strong point, then give Canva a try – it's a free graphic design app that takes the hassle out of creating beautiful images. It's easy to use and will help you up your Pinterest game.
READ: THE PERFECT BLOGGER CAMERA – THE OLYMPUS PEN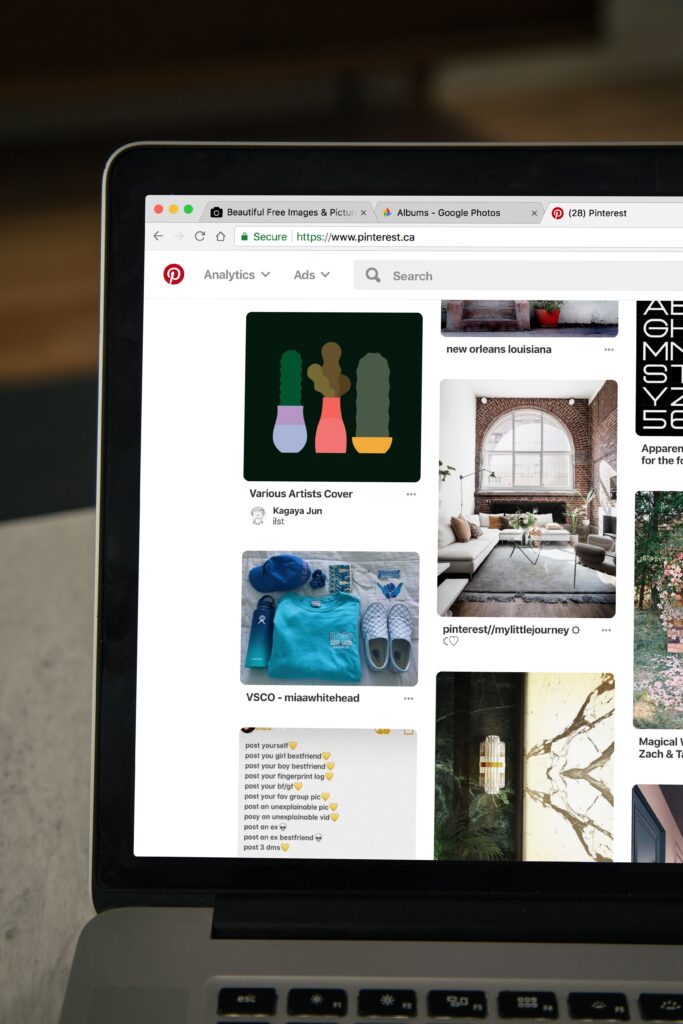 How to Massively Grow Your Audience With PinHouss
If you're still struggling to get to grips with Pinterest, then have you considered working with an expert? PinHouss offer one-to-one services to help you improve your pinning strategy. I had a one-to-one session with Rachel Sandall from Pin House under her Set-Up & Strategy Package
The Set-Up & Strategy Package will help you create, clean-up and optimise your Pinterest account to drive high quality traffic to your website. After Pin House help you get your account in tip-top shape, they'll give you a practical ongoing strategy for pinning success, and give you the tools you need to market on Pinterest with confidence.
Set-up & Strategy Package Includes:
Pinterest Account Audit
Full Keyword Optimisation of your profile, boards and descriptions
Board Organisation & Creation
Keyword Report with the top 50 keywords your business should be using
10 Blog post and content ideas to help you target your keywords better
Instructions for Pinterest website verification, shop set-up and applying for the Verified Merchant program
The Pinterest Playbook (the ultimate strategy guide to pinning for sales!)
1 Hour one-on-one consultation to go over long-term Pinterest strategy for your business and answer any questions you have
Investment: $595
Rachel and I ran through my account and tidied up the boards. We gave the boards trending the titles which will be easier to find through the Pinterest search engine. We also made sure that all my future pins were SEO and key word heavy. And then she gave me a plan of action for the next year to take my Pinterest above and beyond. My engagement has gone up in just a few short weeks (it's now 17.64%) and I have grown in followers – and my traffic improved.
Have you enjoyed these 4 Pinterest Tips & Tricks?
I hope you have find the ideas helpful and that you feel confident in achieving success with Pinterest in 2023. If you have toher pinning tips, let me know below. And if you want more info on Pin House – check out their website here.