Always fancied being an interior designer? Then this is the post for you! Starting your own interior design business is an exciting journey. Today, you can read my 5 tips to get started the best possible way!
There are lots of things to consider when first starting an interior design business. It's important to get started on the right foot to have the best chances of success. Luckily, there are lots of tips to help you get started with your own interior design business. Check out my top 5 below.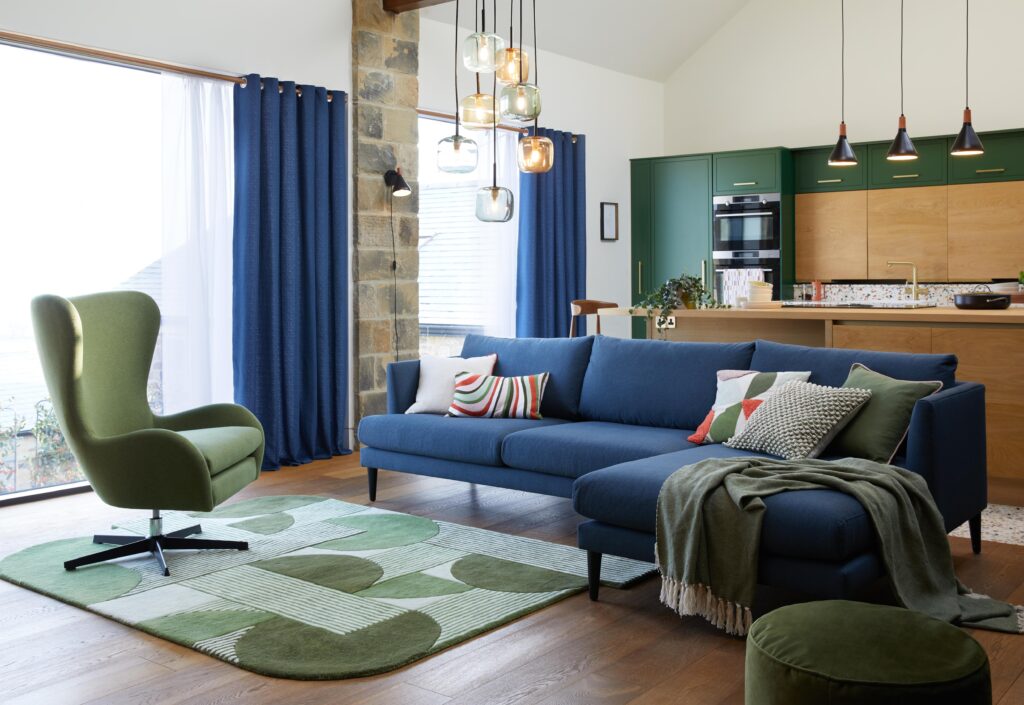 1. Identify your target market
There are so many career options in the world of interior design from being a stylist, to a props buyer, colour consultant, home stager or upholster.
You need to have a think about what type of interiors you want to create? Do you love super modern and colourful rooms? Or are you more drawn to a minimal look? Maybe you're inspired by a rustic country styling? One way to focus your mind, is by looking on Pinterest at different interior styles you like. Create a Pinterest board with your ideas which will gradually reflect your individual style.
Once you have worked out which area of interior design you want to work in, you then need to work out who your customer is. Think about who your dream client might be. One way to figure this out is do to lots of market research. Start by looking at other interior designers in your field and see what type of clients they work with. This will help you work out if you want to focus on hotels and bars or if you'd prefer to work on residential projects.
You could also visiting your favourite interior shops or call brands like Farrow & Ball, Neptune, West Elm or Heals and chat to their staff about their customer type. This will help you build a picture of what your customers are looking for, the budget they want to spend and the skills you'll need to help them redesign their homes.
If you're new to interiors, then you can read more on becoming an interior stylist.
2. Make a beautiful portfolio
The next step is to start creating a beautiful portfolio of your work that shows your skills to your future customers. Make sure to showcase the range of your work but be consistent at the same time. It's important that your customers can sense your style and know what to expect from your work when looking at your portfolio. Only showcase your best projects that you are most proud of!
When taking photos for your portfolio, try to capture all the elements of the room – from flooring, to paint colours and accessories. Always make sure that you feature lighting like aesthetic floor lamps, wall lamps and even chandeliers in your room sets. The right lighting in a room can make or break a photograph, and getting it right is going to make your portfolio look that much better.
If you are only just starting out, then you might want to take on some interior projects for friends and family to build up your library of images. It's worth spending time on making a high quality portfolio with really good images. And you'll want your portfolio to be on-line to reach your customers.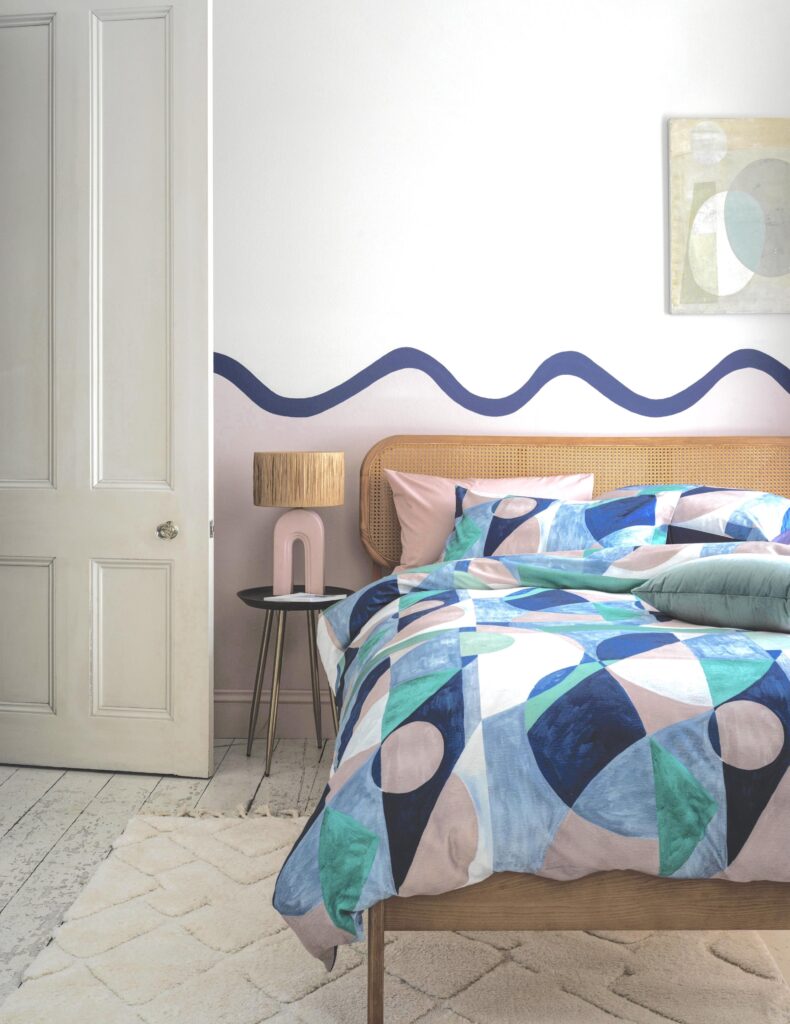 3. Build a brand
Branding is super important in the competitive interior design market. Why? Well, a strong brand will build trust in your work, and attract customers. Your brand should clearly communicate the identity of your interior design business including the projects you undertake, your skills and the colours you love to use in your work.
One of the first steps to building your brand is choosing a visual identity, logo and name that reflects your interior design style.
The name of your business is one of the first things that your future customers will encounter. That's why it should be memorable so customers will both remember and recognise your business. It's always a good idea to choose something creative and catchy that clearly communicates what your business is all about. If you need some help finding a good business name, you can use an interior design business name generator. A name generator will give you a list of potential names based on your own keywords.
And you don't have to spend a fortune on hiring a brand designer – you can make your own easily using an online logo maker. Creating your own branding too will give your business a personal touch that your customers can get behind.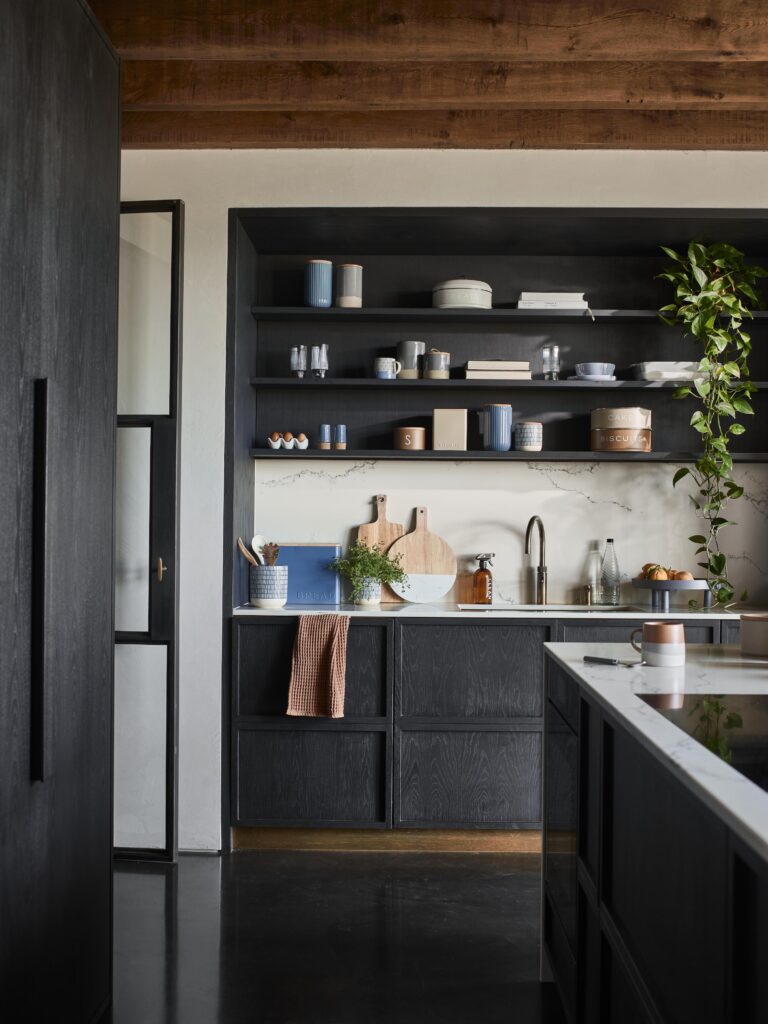 4. Create an online presence
Online presence is one of the most important parts of any marketing strategy in 2022. Your website and social media platforms are great platforms to showcase your work, engage with your customers and attract attention to your business. Read much more on how to create a fantastic online presence here.
Instagram is a great way to reach new customers for your new interior design business. But TikTok is also becoming hugely popular. And don't forget Pinterest where you can pin your ideas to show your clients. It's important that your social media platforms all have the same company name, style and colours so that your future customers can gain a clear sense of who you are as a designer when they research you online.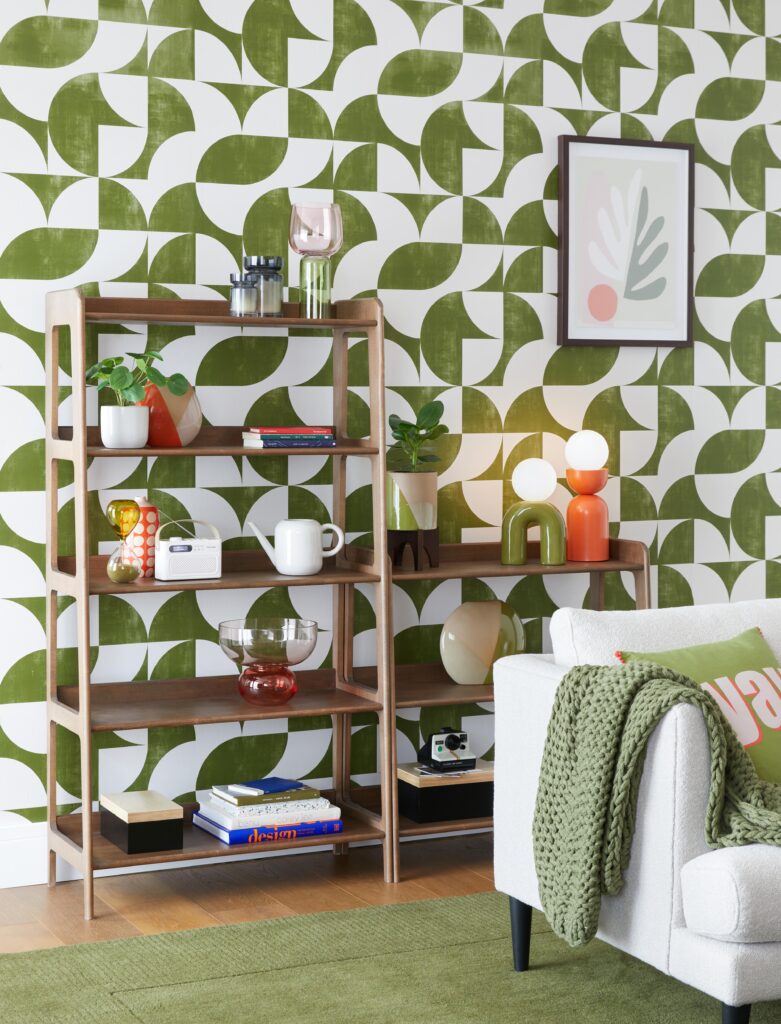 5. Promote and market your Interior Design business
When you've started your interior design business and established a strong brand identity, you're ready to start promoting and marketing your business. This is an aspect that takes a lot of time and resources but it should be your main priority to get your company off the ground.
Focus on making a well-researched marketing strategy that will ensure that the right people will get to know your business and your business will start to grow. There are lots of ways to do this. You could try advertising in local and national magazines. Or set aside a budget to market your company across Facebook. You could produce flyers that you can give out to estate agents for new home buyers. Networking event are also a brilliant way to met potential clients for your work. My tip? Start local, then build your brand from good connections and word of mouth. In no time you'll be running a successful interior design business!
Have you found these 5 tips on how to starting your interior design business helpful? If so, please let me know in the comments box below.
* Images from a selection at Dunlem, John Lewis, Marks & Spencer & Matalan
MORE POSTS ON RUNNING AN INTERIOR DEISGN BUISINESS
6 TOP TIPS ON HOW TO GET INTO INTERIOR STYLING
CAREER TIPS FROM INTERIOR STYLING ASSISTANTS