Have an old sofa that isn't really working for you anymore? This post is for you!
I want to show you a simple & creative way to revive your tired old couch to look like new. As not all of us can afford to purchase a new sofa right now, so here's how you can breathe new life into an old settee.
Your sofa is the focal point of your living room. It's often one of the largest pieces of furniture in that space. And can take a battering from busy family life. Over time your sofa can become stained, outdated, or ruined.
My own sofa was looking a little worn around the edges. I would love to replace with a new one. I even shared my shopping guide for corner sofas a few months ago.
My sofa came from eBay and was about five years old. Although I would like a new one, I had a few concerns. Firstly, my sofa was in good condition apart from the tatty covers. I also had my sofa delivered before I blocked up a doorway. I'm not actually sure how I could get it out of my home (apart from chopping it up). There are also environmental concerns as replacing a decent sofa for a new one would increase the carbon footprint of my home. Something I'm not okay about.
Sofas might seem like one of those things that aren't so DIY-able, but there are actually one clever thing you can do to reinvent the less-than-beautiful old couch you already own.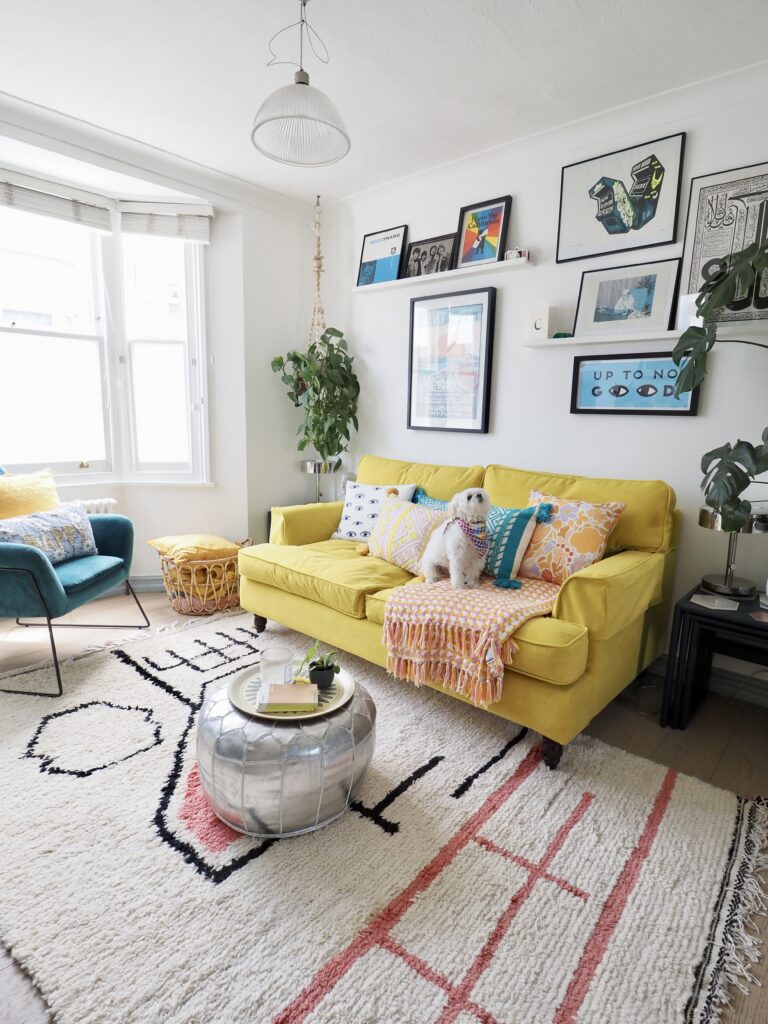 INVEST NO-SEW SLIPCOVERS
Slipcovers allow you to protect your sofa's original upholstery while updating the style. Buy lots of one-size slipcovers can be frustrating, especially if the shape of your couch is unique. They can wrinkle, slip and look even worse than your old sofa.
That's why you need to invest in slipcovers that are customised to your couch. That's where Plumbs step in! They are experts in making made-to-measure sofa covers that are made bespoke to your settee.
Plumbs have been making sofa covers for over 60 years and in that time the have honed their skills in producing stunning, close-fitting sofa covers for your furniture.
My sofa – before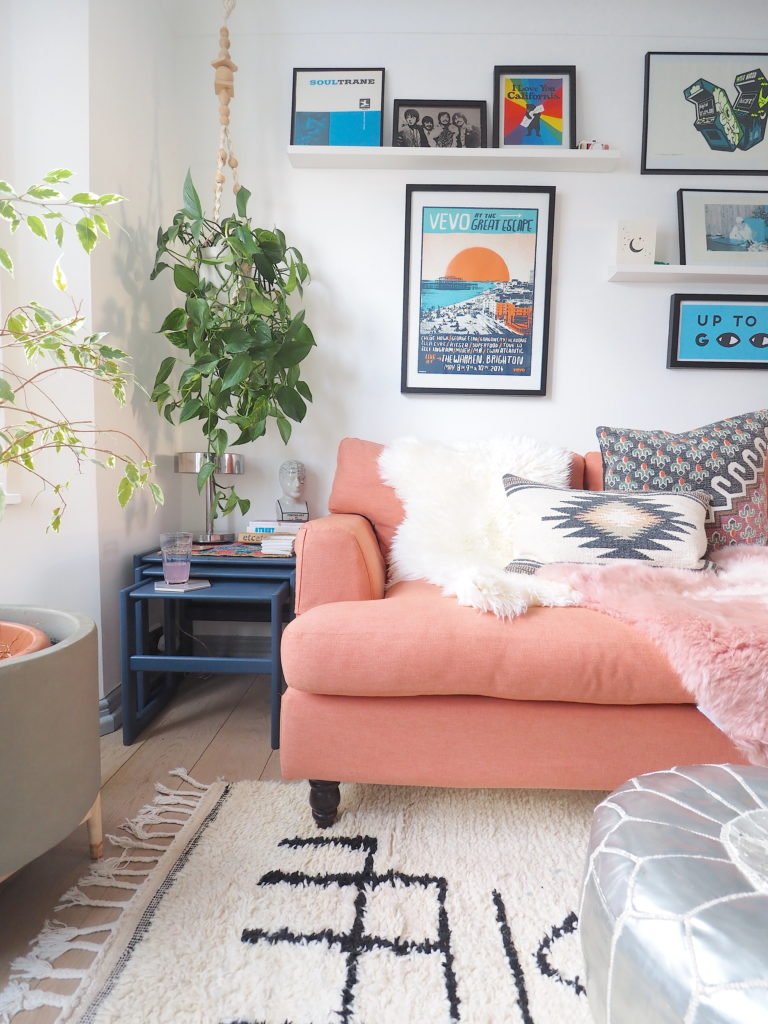 My sofa – after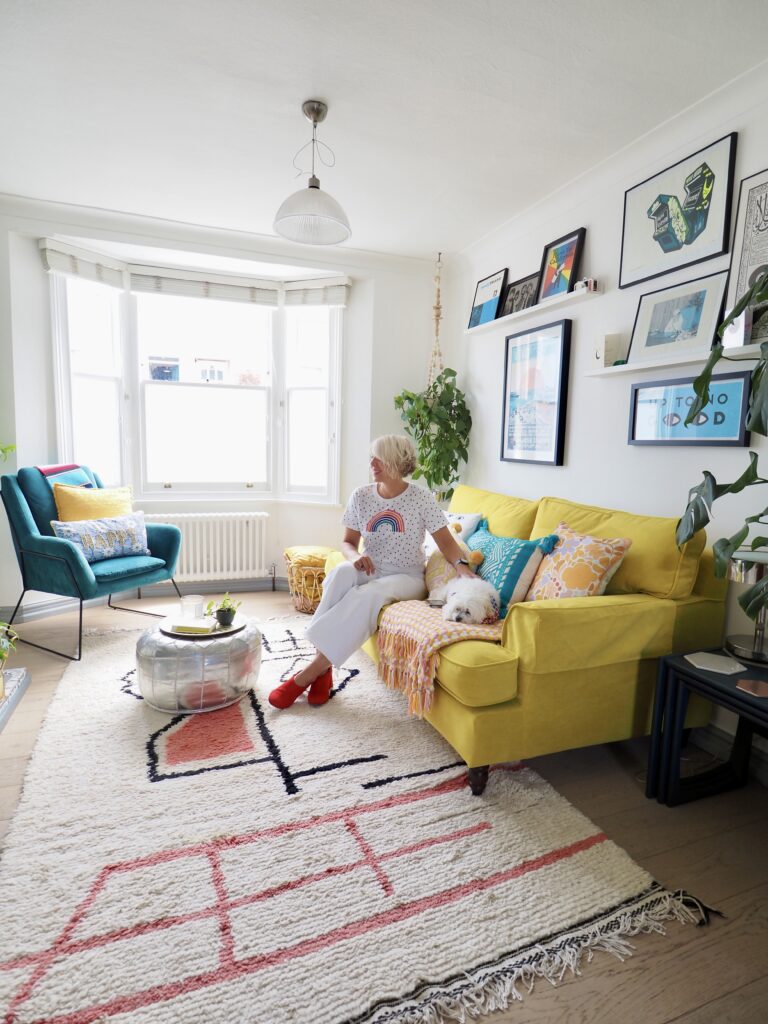 HOW DOES IT ALL WORK?
Once you have made an appointment, one of Plumb's Home Consultants will arrange a visit and will take over 100 measurements. They send these measurements to their team of UK-based seamstresses will use them to make sofa covers that will fit exactly.
The hardest part for me was choosing the fabric. They had so many options from patterns, textures and colours. In the end, I went for a sunny yellow velvet to add warmth and a pop of sunshine to my living room. The best part? The covers are machine washable! So they will look food for longer despite how many muddy paw prints my dog insists on putting on my sofa.
If you are worried about sticky fingers, then I would suggest you get the armchair covers as well like me.
I fitted the sofa overs myself – which you can see on my instagram account. They had hidden velcro to hold them in place and a zip at the back so the covers fit snugly. The covers have a tight fit, so my cushions look plumper! It's like a new sofa in less than 10 mins.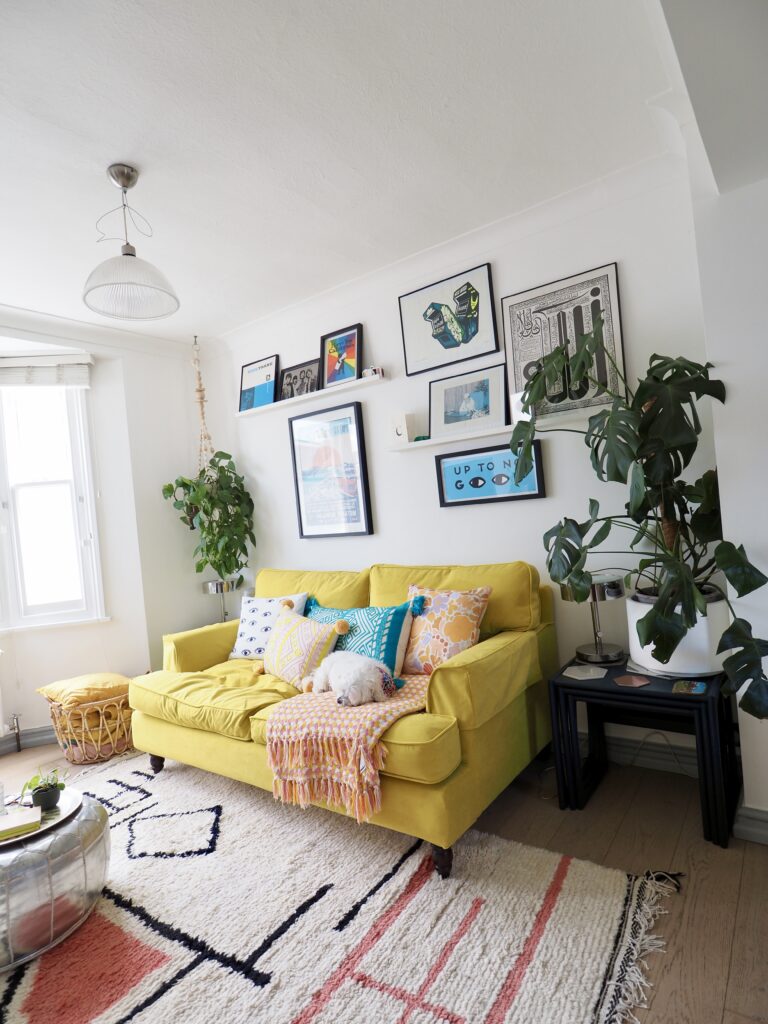 Piping options
And you can let your creativity go wild with personalised covers. There are a few piping options for you to choose from. I choose the standard piping or for a slightly different look you can also opt for contrast piping for your sofa covers. Or if you like a simpler look, you can opt for no piping.
And when it comes to updating your living room, it doesn't have to stop at your sofa, you can get loose covers made to all furniture types like armchairs and footstools.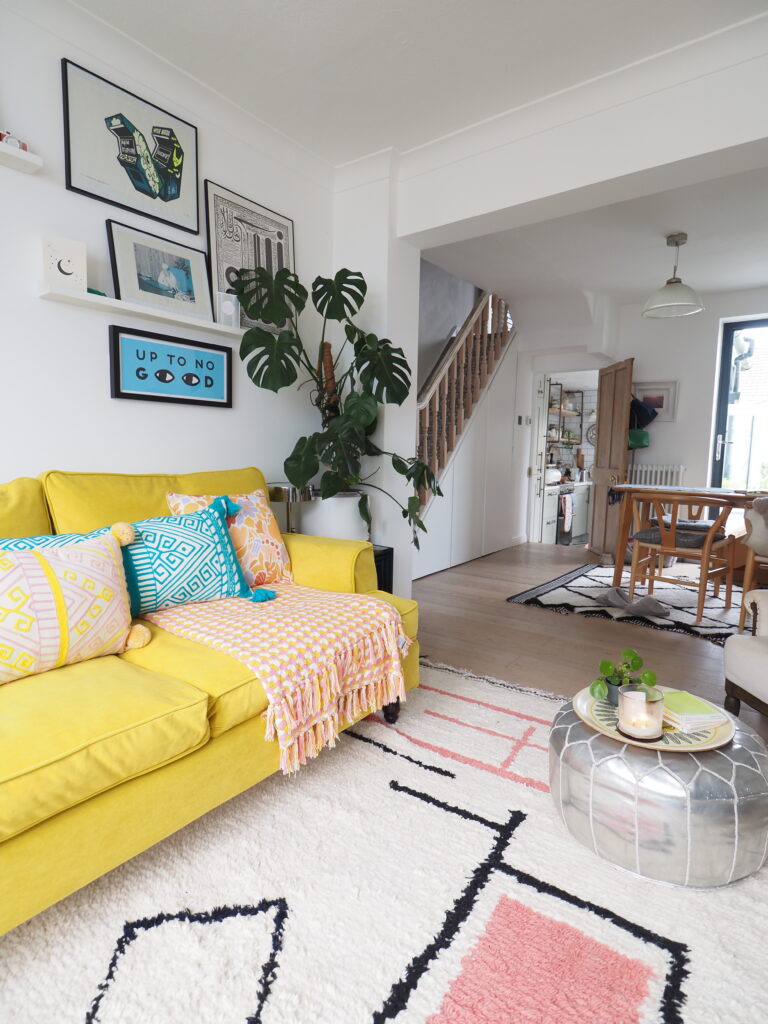 Benefits of loose sofa covers
Loose sofa covers fit closely over your existing upholstery or are can be used to replace existing loose sofa covers that you may already have on your furniture.
Loose sofa covers fit closely over your existing upholstery or are a replacement to any existing loose sofa covers that you may already have on your furniture
You are simply recycling your sofa or suite using a quality hand crafted British Made product
Almost all Plumbs sofa covers are machine washable. This means you can wash and refit your sofa covers for a fresh look, time after time
Choose from a massive choice of fabrics. You'll be spoilt for choice with over 800 fabrics and colours.
Delivery takes just six weeks from start to finish – which is less time that most new sofas get delivered.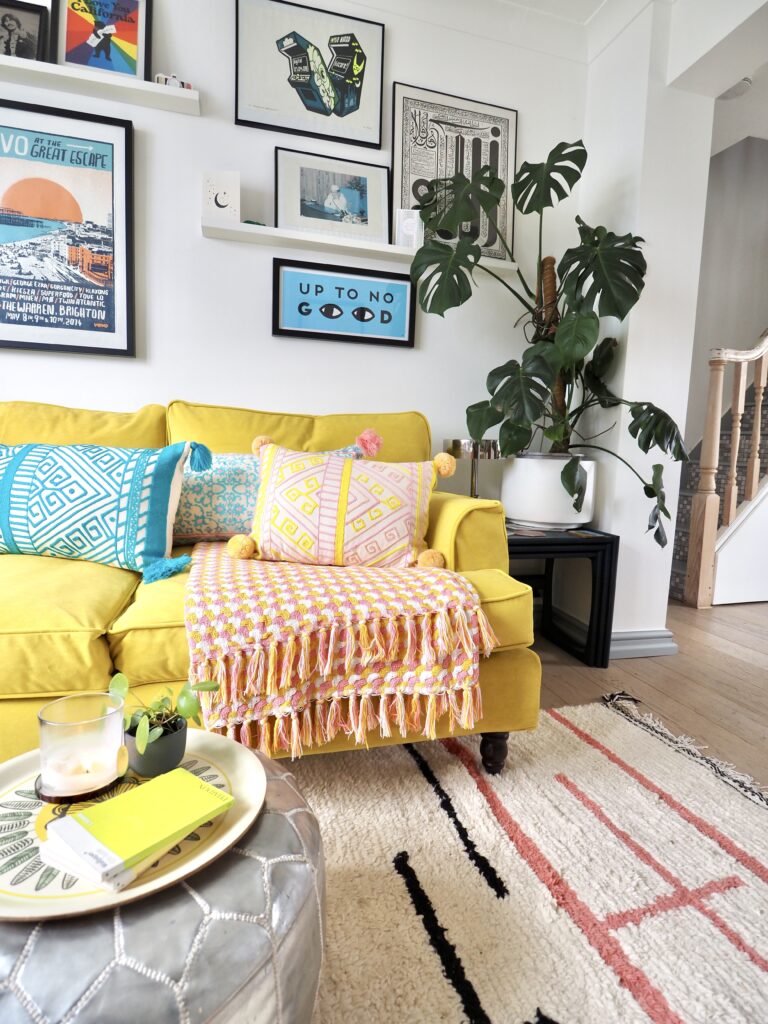 What do you think of this idea? And if you have a sad sofa now, do you think you are going to try to save it or are you just counting the days until you can buy a brand new one? I hope this post has convinced you to have a rethink about replacing – and updating instead. After all, how good does my 'updated' sofa look?
Have a wonderful day!