These brand new 4 bathroom trends from Triton Showers will turn your bathroom into a smart, luxurious space to help you create a place to retreat, relax and find time for yourself.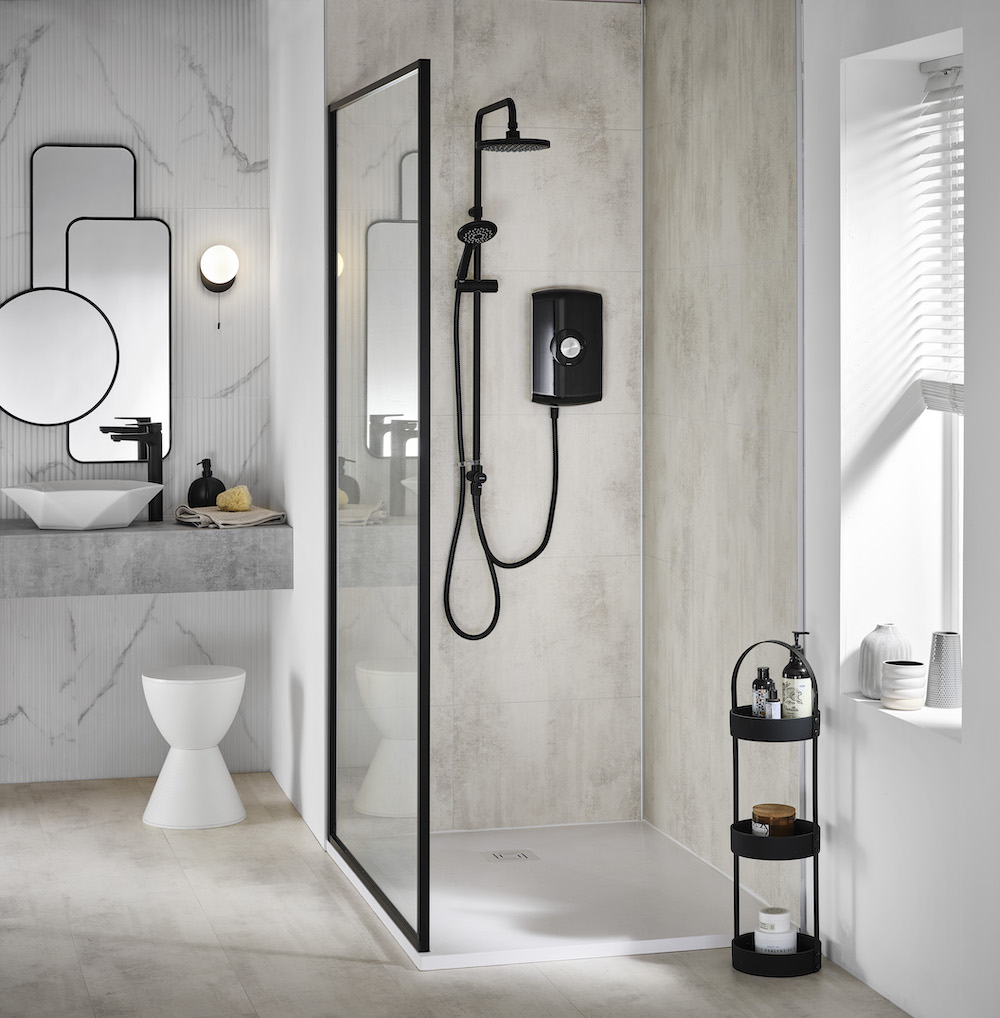 BEST BATHROOM TRENDS For 2023 – Bathroom DESIGNS OF THE FUTURE
Bathroom trends are an exciting way to update your home. I recently styled 4 timeless designs for Triton Showers that are very much here to stay for 2023 and beyond. From textured neutrals to sweeping curves, these are the latest bathroom trends for your bathroom remodel – or take inspiration for your bathroom update project.
Whether you are planning on updating your master bathroom, or small bathroom, these ideas will help you decide how to plan out your bathroom to suit your taste, with lots of ideas for choosing bathroom colours, materials, finishes and shapes.
While following – and applying – the latest trends isn't a guarantee of achieving a timeless look, these bathroom ideas are fresh, modern and elegant to stand the test of time. There is a look for every home style included in these 2023 bathroom trends.
Take a look at the 4 key looks I have styled – they are going to be the biggest bathroom trends for 2023 to inspire your next redesign. Let's get into it!
1. BRING Back CURVES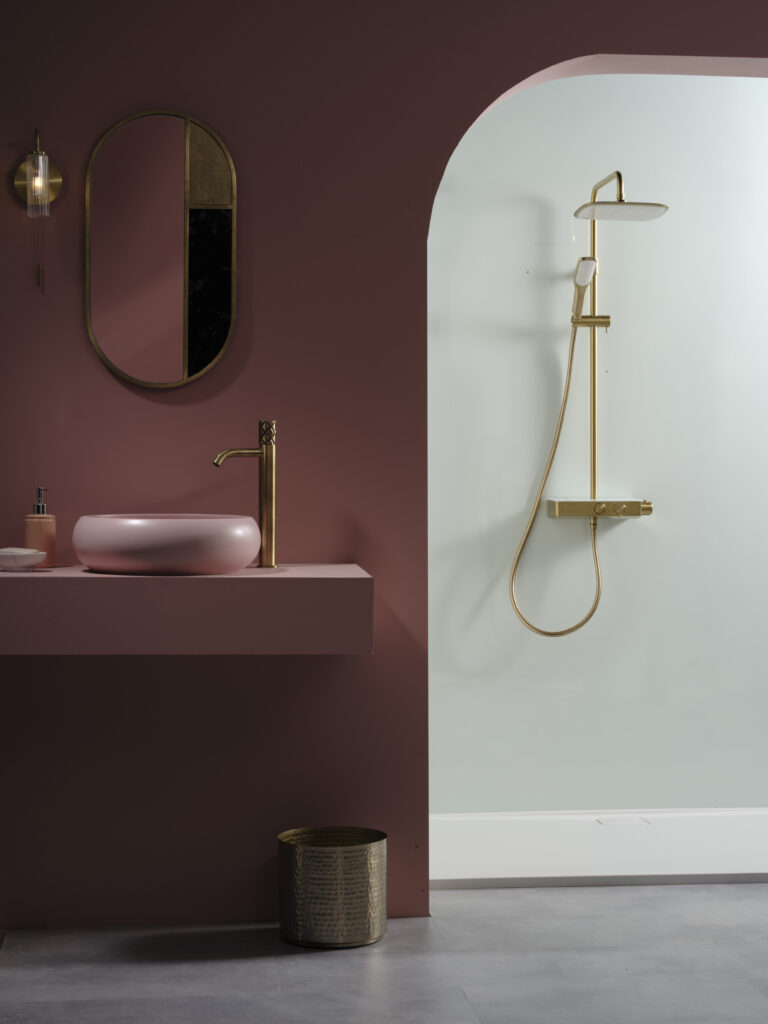 Push Button Mixer Shower | Triton Showers
Move over slim profiles and hard angles – 2023 bathroom design is about voluptuous curves to create an aesthetically pleasing bathroom look.
Curved mouldings will soften the hard straight lines that are common in modern bathroom designs, helping to create a welcoming and relaxing atmosphere. You can introduce this idea by creating a walk-shower with a curved wall to zone your bathroom space. To achieve crisp moulded show in the image above, look to hire an experienced plasterer (ideally, one with experience of working with waterproof materials like Tadelakt) which is ideal in moisture-rich spaces like bathrooms. This smooth plastered look will fill your with sweeping curves in no time so that you nail one of the key bathroom trends of 2023.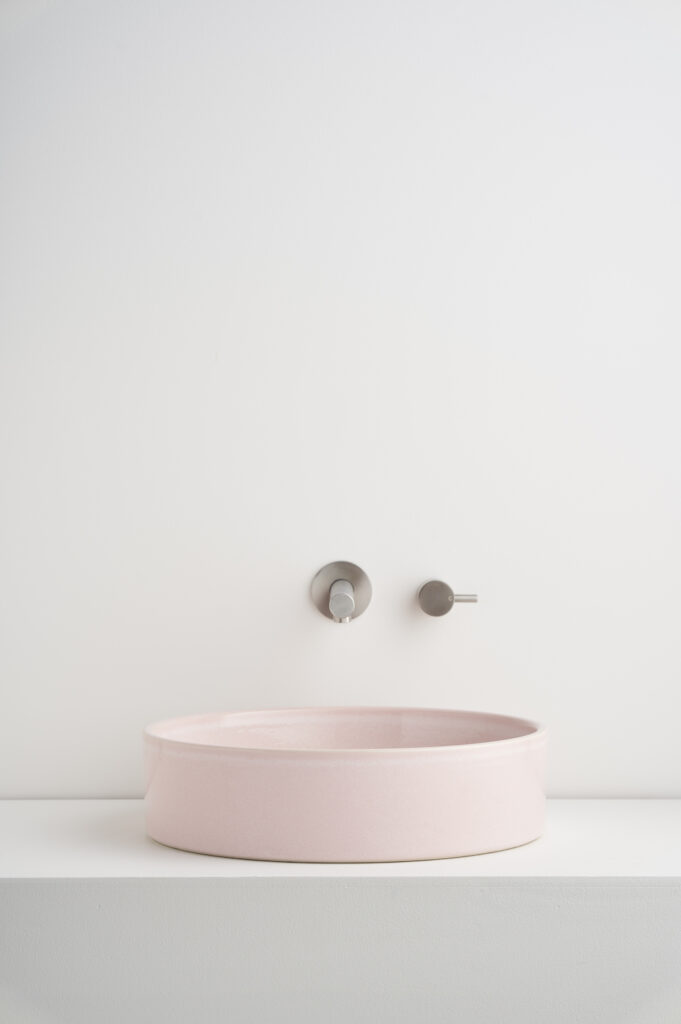 Basin Norsu Interiors | Mirror Caffe Latte | Tiles Walls & Floors
On a smaller scale, if you want to echo curved shapes in your space you can do this with tiles that have a scalloped shape design. Think about tiling in your shower area and around the basin for a harmonious look. There are lots of round basins on the market now which will complete the look.
If you want to add a this trend into your bathroom in a smaller way, look out for accessories that have oval or rounded shapes. Circular bathroom mirrors create a statement when hung above your basin, but you could also consider lozenge and arched designs that work well in smaller bathrooms.
To finish off the look of this curved bathroom trends, choose finishes that glimmer like gold taps and this Push Button Mixer Shower Brushed Brass by Triton Showers
2. Embrace Pattern Clashing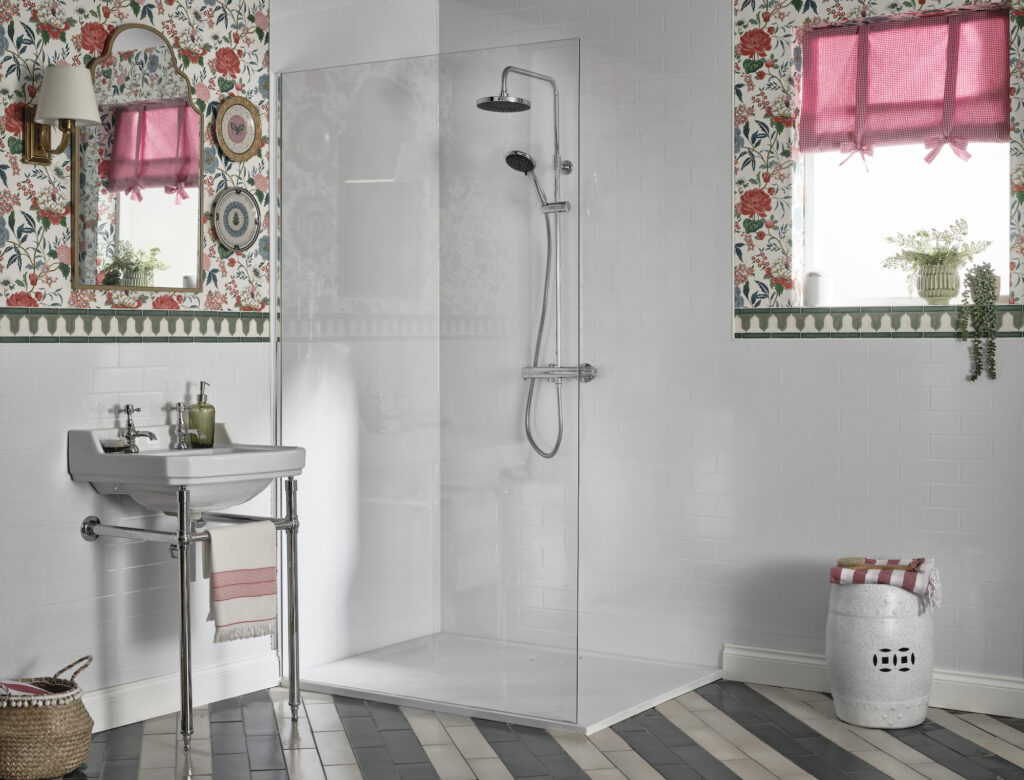 Tian Bar Diverter Mixer Shower | Triton Showers
If you are an avid follower of interior trends, then it will come as no surprise to hear that pattern mash-ups are big news for 2023 as the maximalist look creeps into every room in our homes, including our bathrooms.
Over the past few years, I've encouraged my interior styling clients to be braver with patterns in their interiors. It has become more acceptable to have fun in bathrooms with bold patterns. Be playful with your choice of bathroom wallpapers and stunning tile combinations. Have fun with this trend and be as bold as you dare!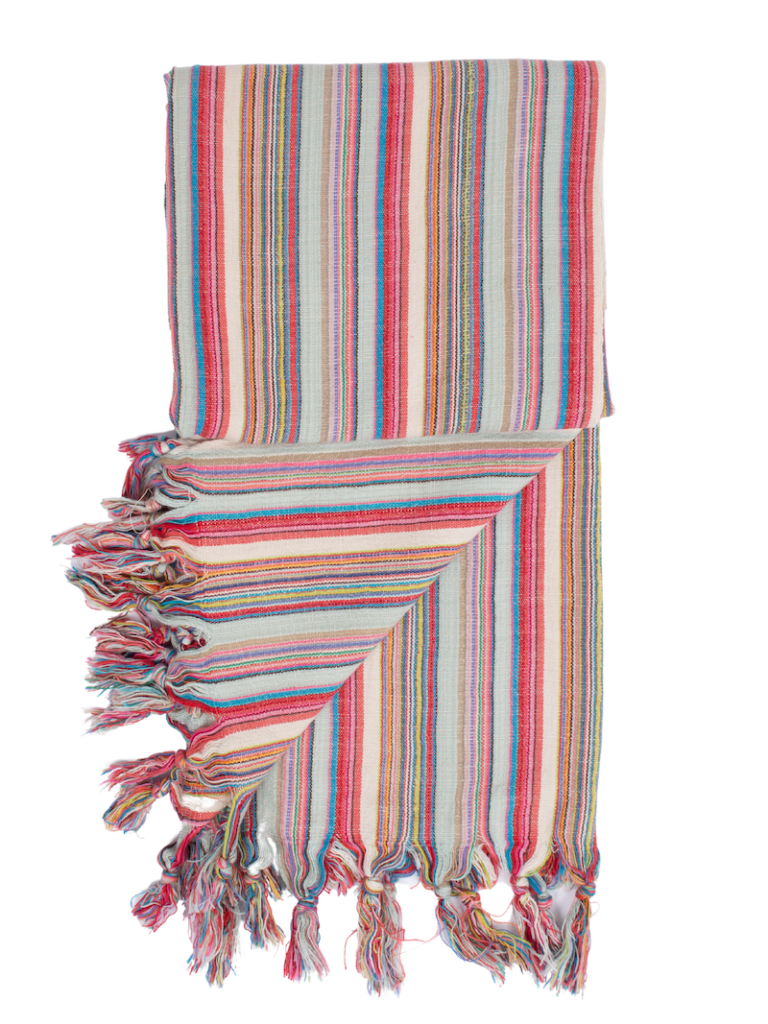 Towels bohemiadesign.co.uk | Ceramic Stool luxeology.co.uk | Wallpaper northandnether.com
Treat your bathroom like a jewellery box, that you fill with gem colours and interesting prints. This trend is all about stepping outside your comfort zone.
With this 2023 Pattern Clasher bathroom trend, you want to hunt for a floral print wallpaper and then add in ginghams, interesting tiled flooring and then team with accessories that will bring the look together. Your starting point should be your wallpaper, and pick out the colours in the design in the rest of your bathroom.
Allow sparkling fittings to take centre stage in your bathroom, like this Tian Thermostatic Bar Diverter by Triton
3. TAKE A MINIMALIST APPROACH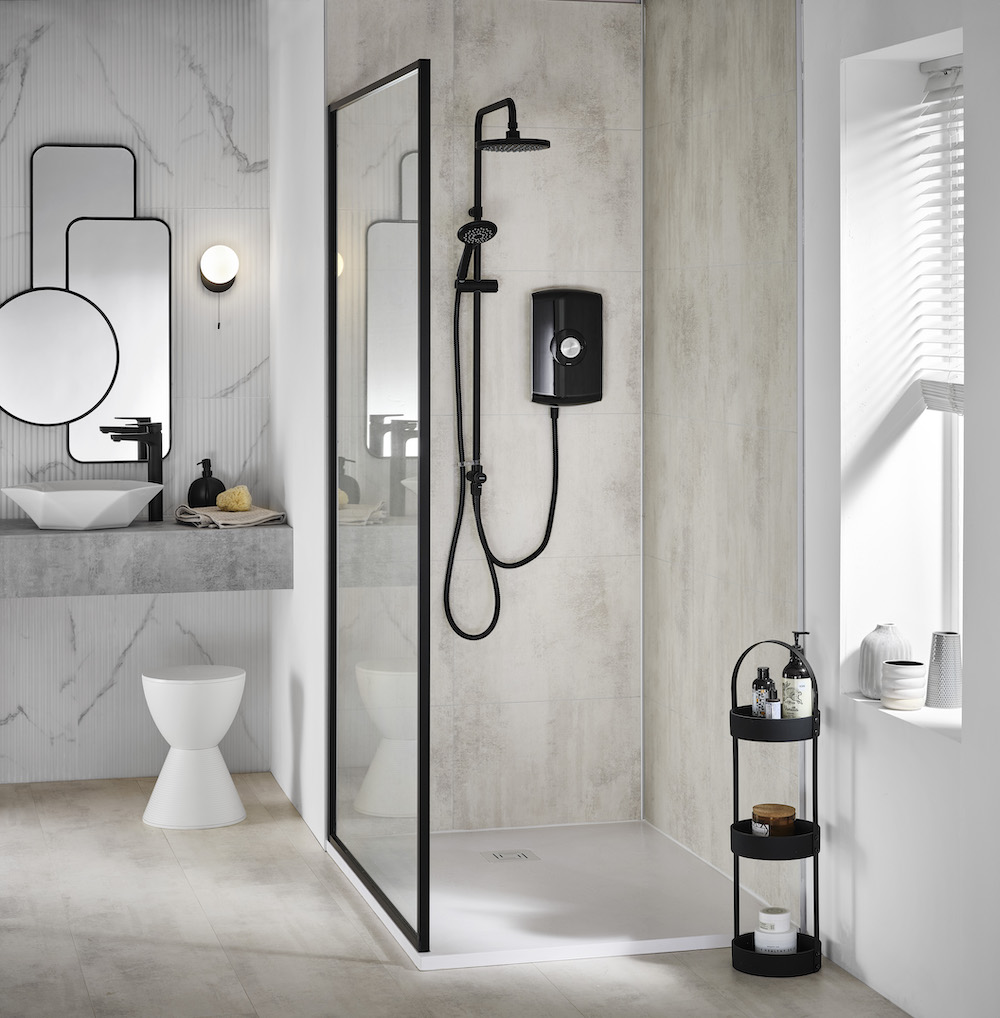 Amore DuElec™ Electric Shower | Triton Showers
In 2023 you're going to see a rise in pared-back bathroom layout ideas which are both relaxing and inviting, while embracing modern design principles.
Widely associated with calmness, a white bathroom colour scheme will give the impression of a spa at home. But this year, stay away from clinical whites tones and furnish your bathroom in off-white surfaces that have tactile appeal. To capture this neutral bathroom trend use natural stone materials as the foundation of your design. Decorate your bathroom in marble, concrete and sandstone for that effortless look.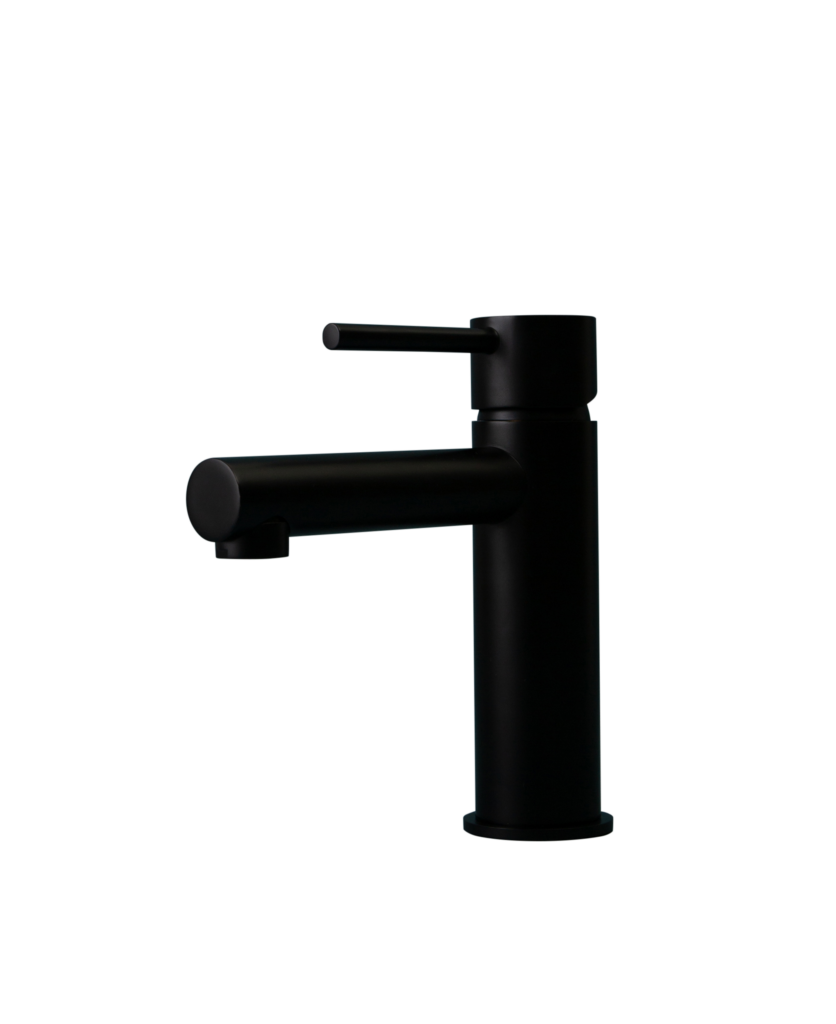 Tap dowsingandreynolds.com| Tiles sanctuary-bathrooms | Caddy limelace.co.uk
Finish of the look by adding black fixtures and fittings to make a bold contrast against the natural base tones. This look is about creating a luxurious environment so choose an oversized shower tray and a black electric shower like the Amore DuElec™ Black Gloss for the ultimate indulgence bathing experience.
One of the key design principles for this elegant bathroom trend is about creating a clean, fresh look which is free from clutter. Edit your bathroom beauty products, hang your towels on hooks and keep patterns to a minimum. Your bathroom room will feel bigger if you use a wall-mounted sink rather than a bulky vanity, and install a black rimmed glass door rather than shower curtain for a seamless look.
4. Embrace Dopamine Colours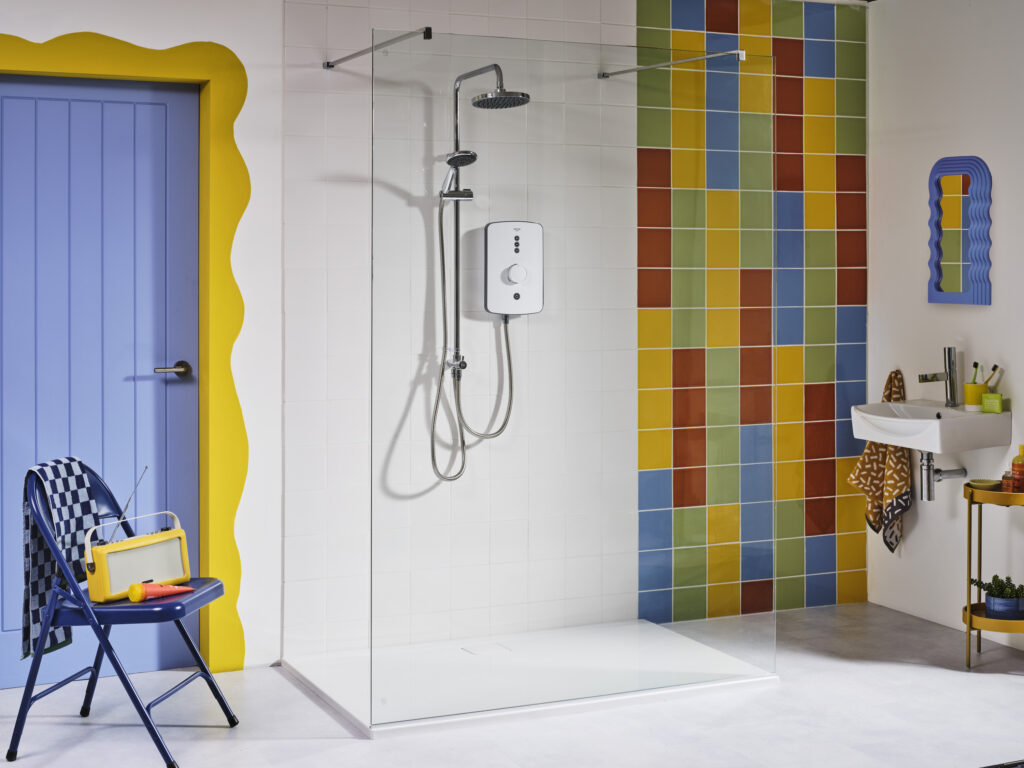 Amala DuElec™ Matte White | Triton Showers
Bathrooms in 2023 will not be confined to clinical white tiles that can cause your space to look dull and uninteresting. Instead, you'll see bathroom designs that are full of confidence, decorated in vibrant tones.
To capture this new love of primary colours, I styled the room set above for Triton Showers using square tiles to create a bold striped effect in this family-friendly bathroom. Then I teamed this funky tile layout with pops of colours like geometric towels and rainbow bathroom accessories. Why not copy this idea by painting your bathroom door in an electric shade? If you want to be ahead of the style pack, then add a wave design mural to your space which is called 'door lipstick' by interior designers.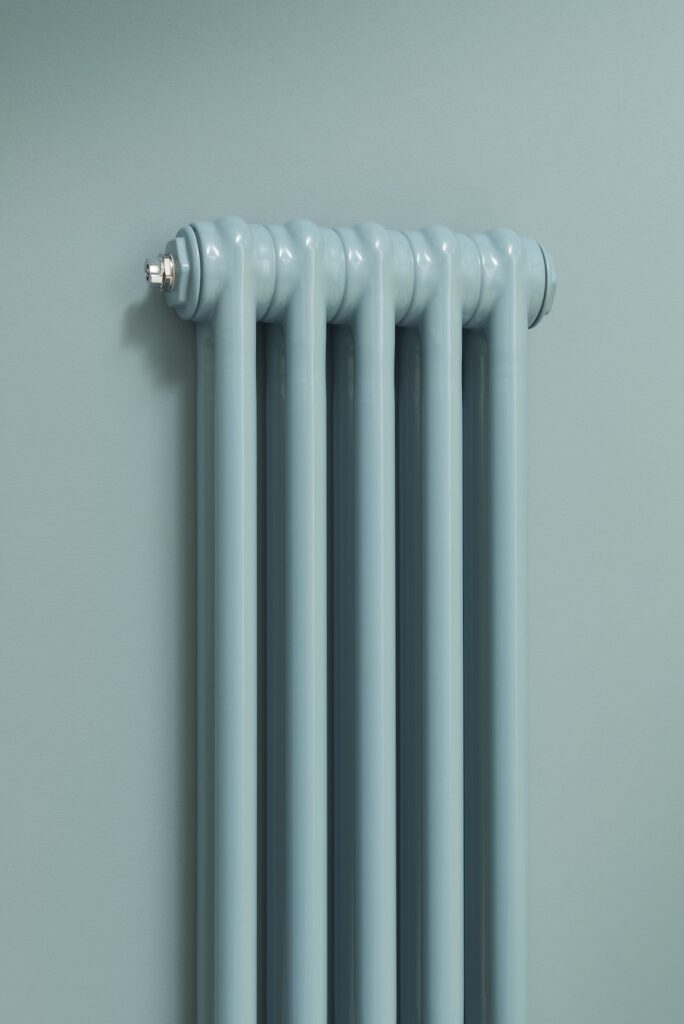 Radiator The Radiator Company | Towels vivalagoon.com| Mirror Rose And Grey
Look out for early 90s accessories like this wave mirror, yellow bathroom storage or iconic chair by Habitat. This is a fun and exciting look that will update a plain bathroom with an injection of colour. In 2023, your bathroom is going to be cool and kooky!
If you are worried about committing to such a bold scheme, then start with a clean base with white walls and this Amala DuElec™ Matte White shower from Triton Showers and then go wild with retro accessories to style a bathroom that will raise your dopamine levels every time you shower!
Bathroom Trends 2023 – 4 Inspiring New Looks For Your Bathroom
What do you think of these 2023 bathroom trends by Triton Showers? I hope they bring you inspiration for your bathroom for the year ahead. Let me know in the comments box below. And if you're looking to update your bathroom or shower room, then check out Triton Showers stylish range here.
Have a great day!
** Collaborative post