Discover more about interior styling with this behind the scenes post on a bathroom shoot which is filled with the hottest trends for your home.
Today, I'm sharing my latest interior styling work with Triton Showers. It was great fun to set up these mock bathrooms in a studio. As well sa behind the scenes, you can see three key bathroom trends for 2019, that you can try out in your own home.
Behind The Scenes On A Bathroom Shoot
Triton approached me to create create three bathroom looks that would appeal to three different type customers. One that was more punchy, one that had a classic feel and one that had a girly look.
We choose to create the pink Miami trend, one that was inspired by jungle prints and one that had 'WOW' impact with bumble bee stripes.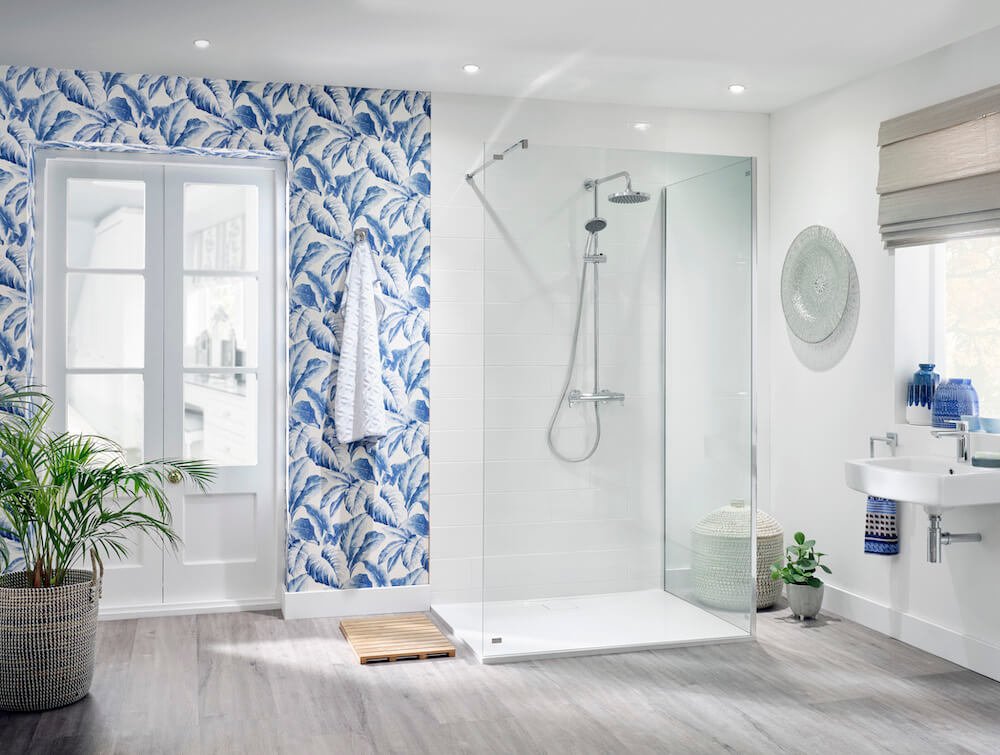 How To Style A Bathroom Shoot
With the expert help of photographer Stuart Rowen, we worked in a studio where we had to fake all the plumbing! We had a water hose of water pumping through the showers to make the set look real.
And, to my complete surprise my behind the scenes of the set up and styling of this shoot went a little bit viral on Instagram! I did a whole day of Stories showing how we created these sets and explained why we swapped props in and out. You can see the Stories here on my instagram under BTS TRITON.
These images were designed to be used in magazine features. Already two of the bathrooms have been featured in Good Homes magazine, Real Homes and Ideal Home in their bathroom supplement features – which is amazing news.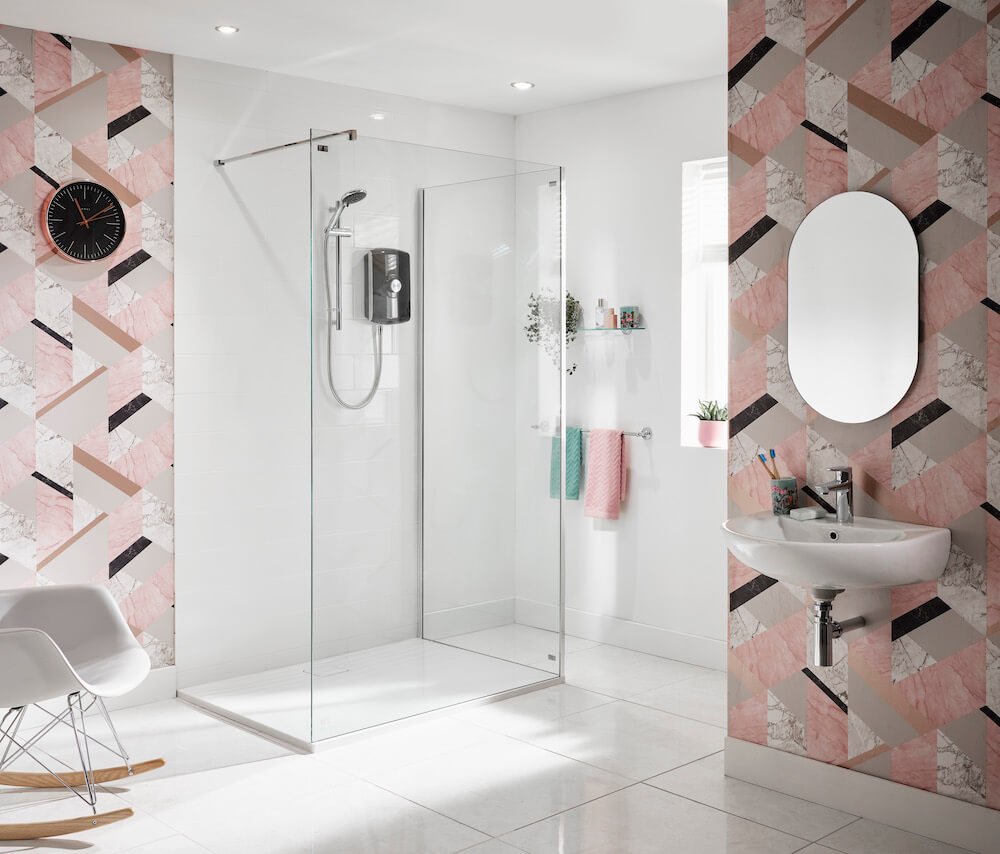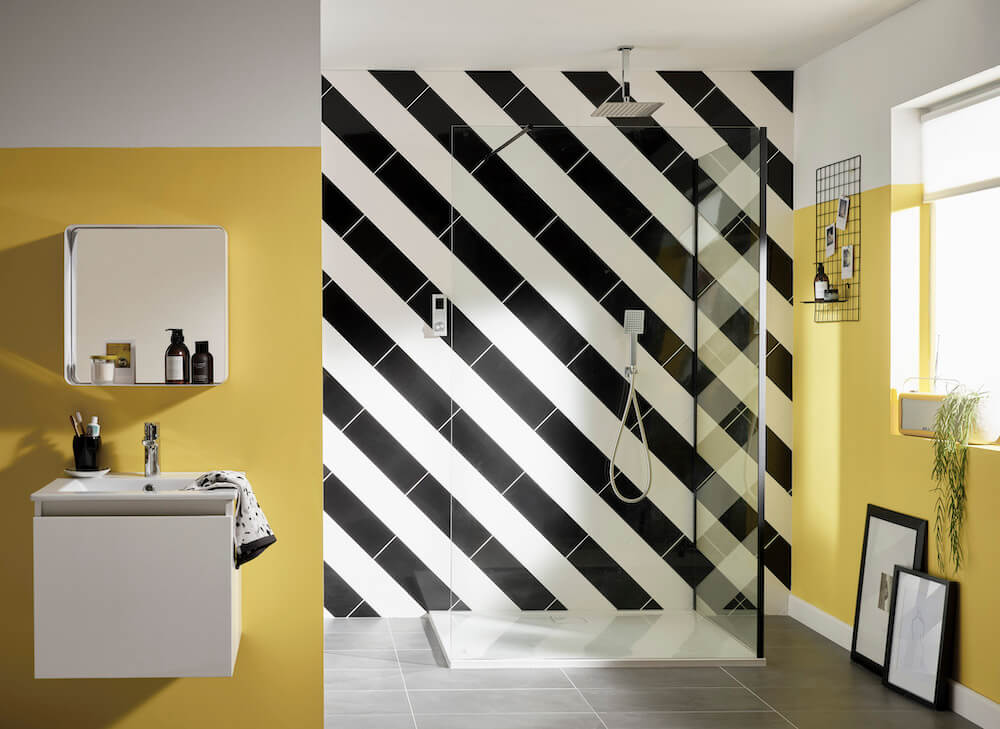 Discover more bathroom styling tips
Have you enjoyed this post? If so, then if want to see more of my styling work, you can check it out here. Keen to learn more about interior styling? Then I can help you as I have a whole section on my career that you can explore here. And see the full range by Triton over here (where these images will make an appearance.)
I also host styling workshop if you want to flex your interior know-how. My next one is on the 4th April 2019. You can read about that here.
And I have lots of bathroom posts on my blog you'll love like 10 Bathroom Budget Makeover Ideas and Styling Ideas For Your Bathroom