It's that time of the year when all the new Christmas trends for 2023 have been launched. In this post, I'm going to deep dive into the top 6 Christmas looks that you can use to decorate your home. Let's take a look and get inspiration and ideas for your home this December!
Follow me on Instagram (35K) here for more styling ideas and home decor inspiration.
top 6 Christmas trends for 2023
If you're already wondering how to transform your home into a winter wonderland this year, then look no further, as I'm sharing my pick of the top Christmas decorating themes for 2023. I'm so excited! Are you?
This year, there are a wide range of looks from the traditional to futuristic, and regal to retro – plus everything in between. One of these 2023 Christmas trends is going add sparkle to your home this December!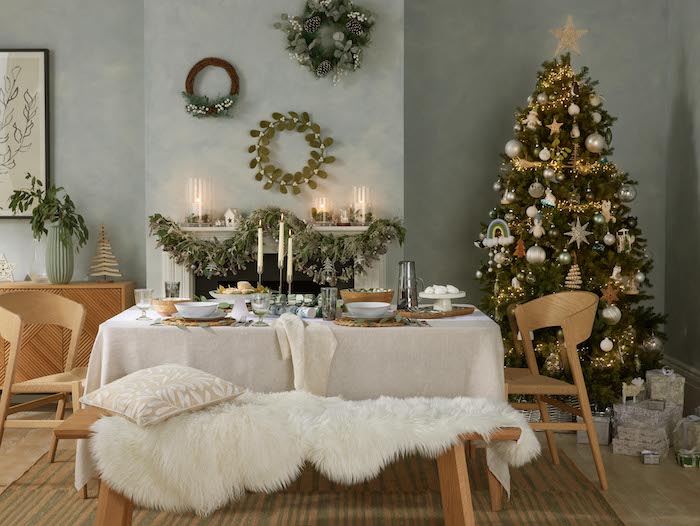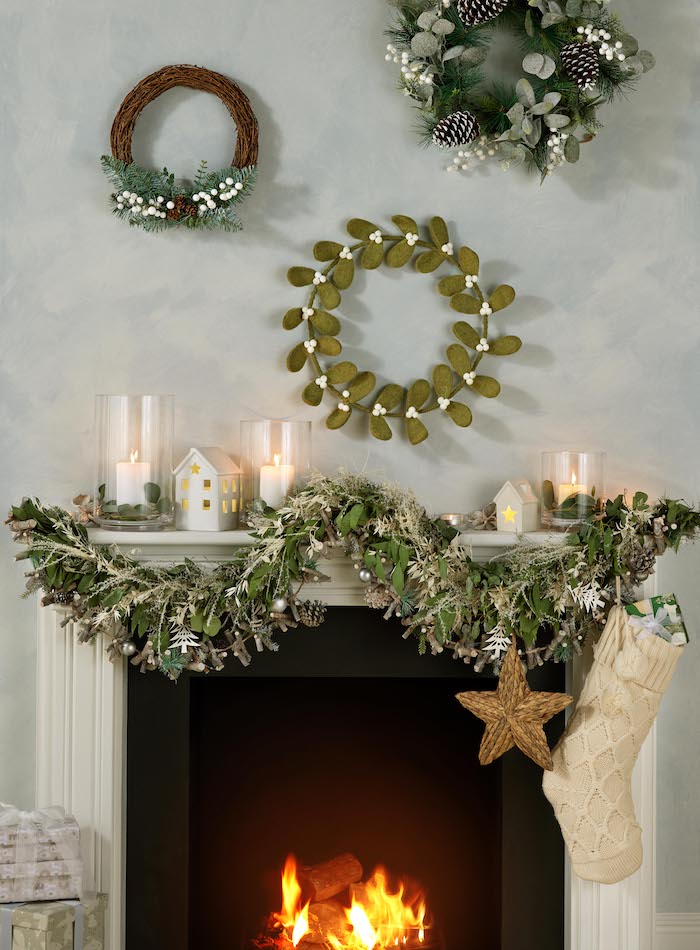 Polar Planet
One of this year's hot new Christmas trends is Polar Planet theme has a distinct Scandinavian feel to it. This look is all about filling your home this Christmas with cosy, calming neutral tones and natural-looking materials with your accessories made in wood and faux foliage.
If you want to craft this trend, why not knit your very own stocking (in cream wool) or dress your mantle piece with a foliage garland.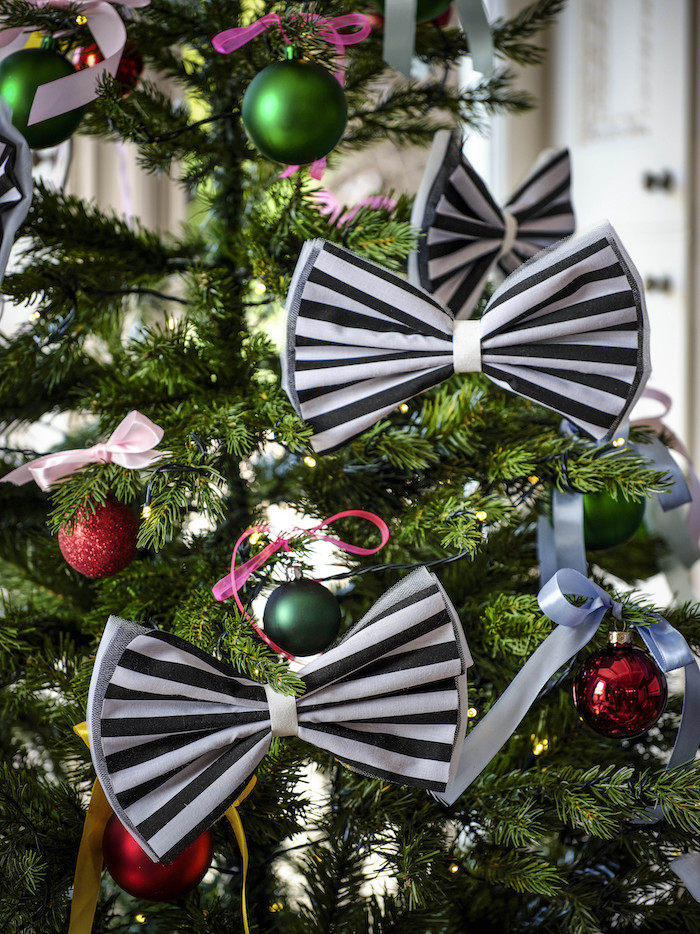 Rainbow time capsule
A playful and joyful theme (and ideal for the colour lovers), Rainbow Time Capsule aims to bring the humour to our Christmas this year. Look out for multicoloured decor, personalised baubles, gentle nods to pop-culture trends and fond childhood memories.
This Christmas trend embraces bold tones, retro materials and black and white stripes. So pack your tree with shimmering baubles in a range of colours and shapes including shiny balloon-style pieces, rough glitter and tactile satin.
I love the honeycomb paper decorations that bring this trend to life, don't you?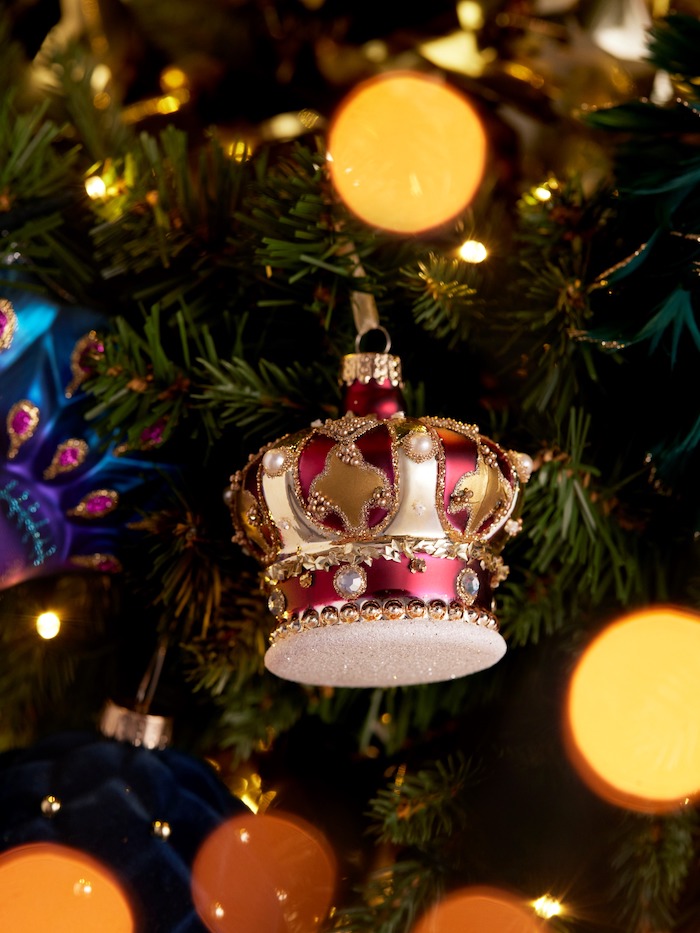 Royal Fairytale
In a year that saw the Coronation of King Charles III which has had a huge influenced on the Royal Fairytale which is one of the brand new Christmas trends for 2023. Centred around candlelit castles, luxurious banquettes and mythical creatures, this look will bring a regal touch to your festive celebrations with dark, rich colours, from ruby reds to midnight blues.
This is classic look but with a twist filled with regal emblems such as crowns, lions and elephants. In terms of its colour palette, expect jewel tones and tons of gold.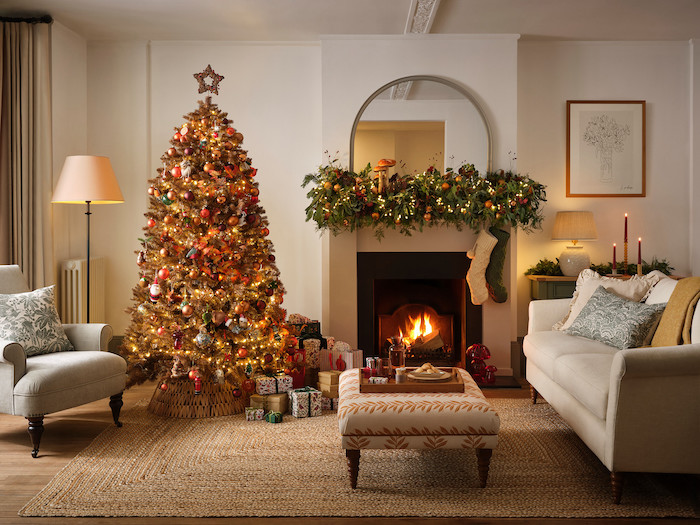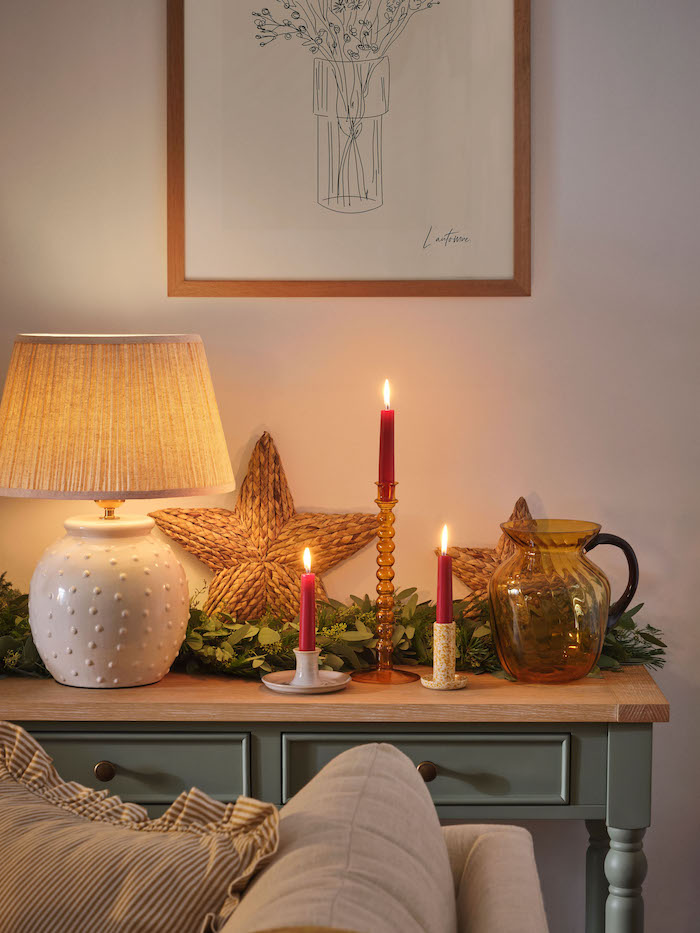 Christmas Cottage
You'll love the warm copper tones, gold details and an opulent colour palette in the Christmas Cottage look! Inspired by the Arts and Crafts movement, this festive look is an emotive, wholesome and humble celebration of our homes, with rural escapism at its heart.
Echoing a contemporary autumnal look with rusts, reds and warm neutrals, this look is ideal for Christmas fanatics who love to put up their Christmas tree early.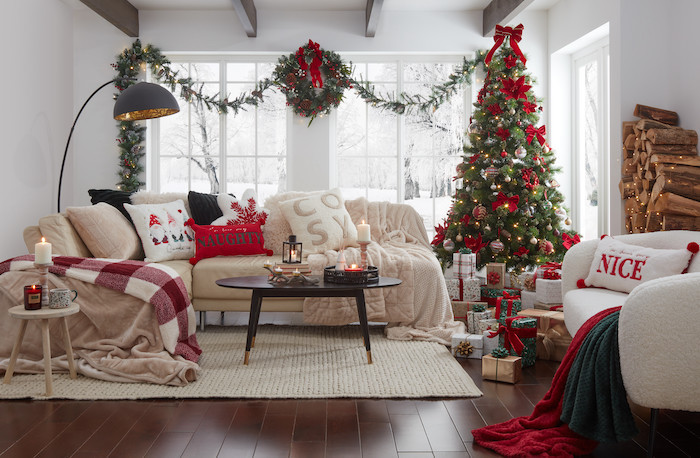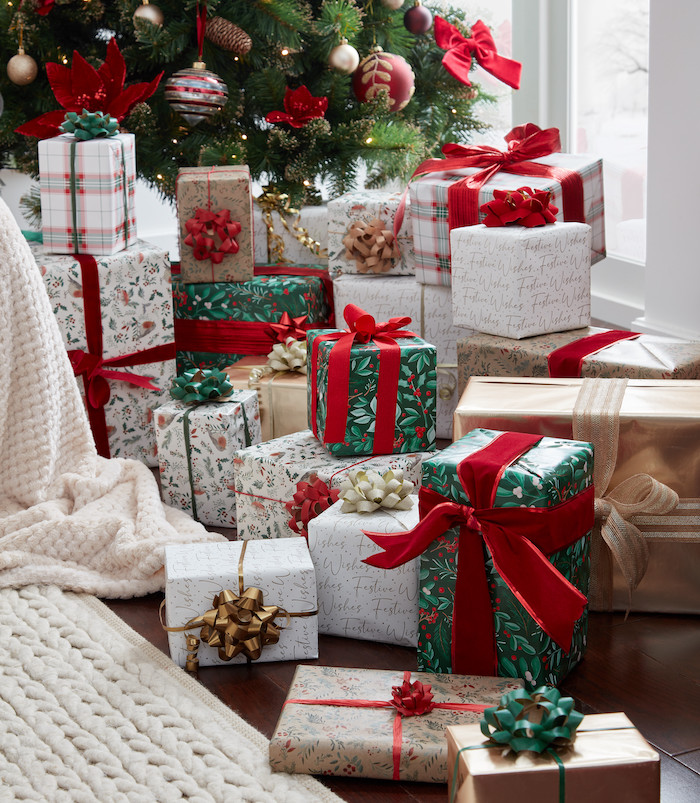 Winter Fairytale
Create that winter wonderland look with the classic Winter Fairytale trend that builds on a frosted colour palette (snowy whites) alongside high shine metallics like copper and silver and muted pastels like soft pink and sage green.
Accessorise with beaded ornaments and glass baubles.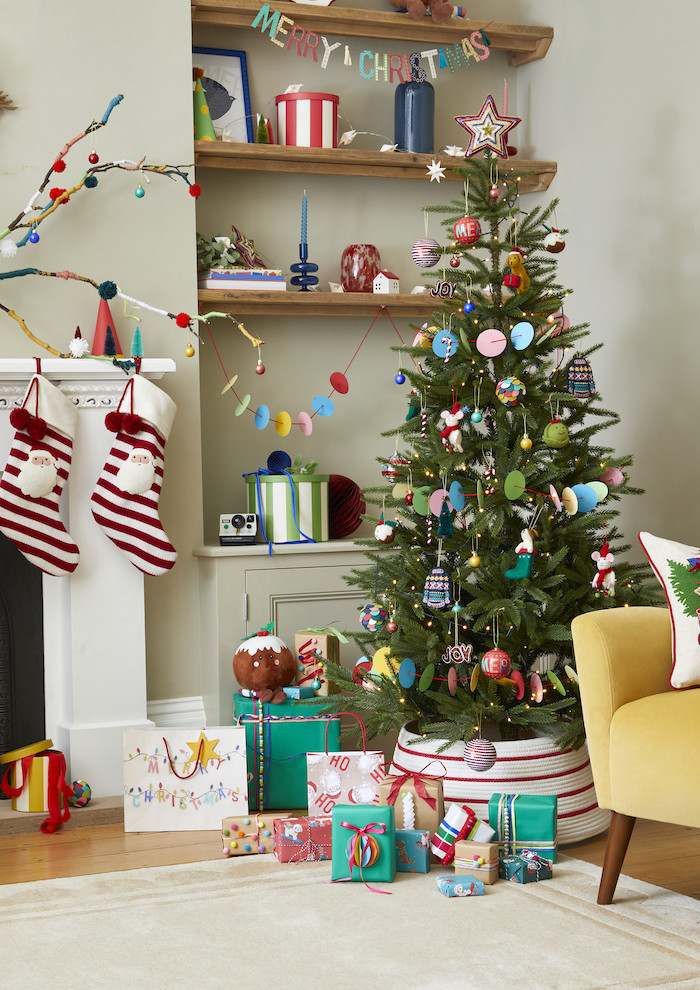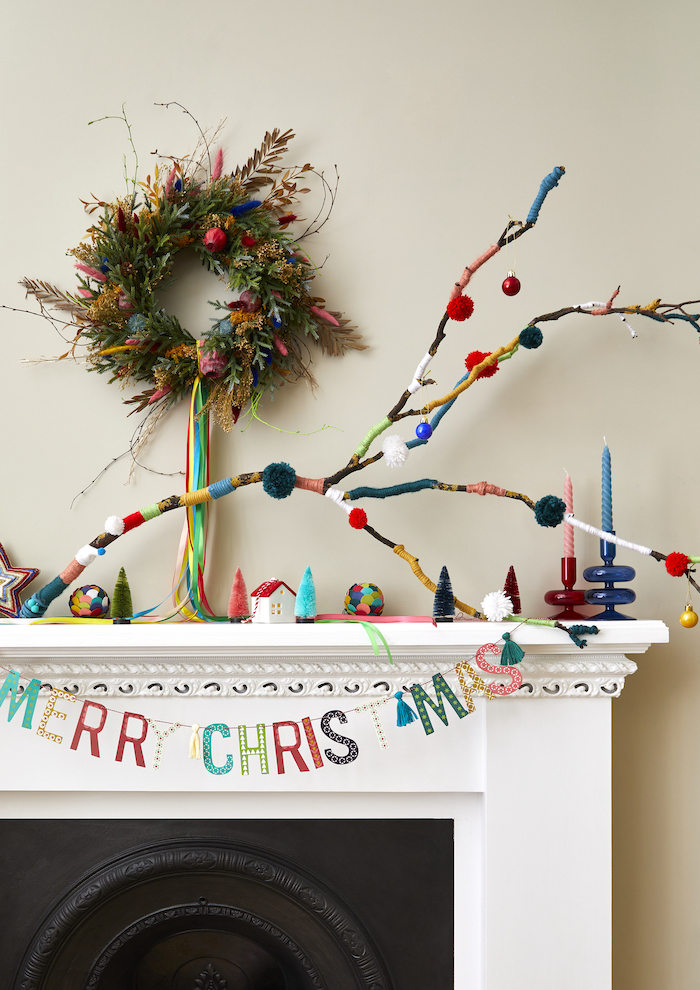 Crafty Christmas
This is one of 2023 Christmas trends that has little ones in mind. It's about dressing your tree with homemade decorations, little toys and sequins for extra sparkle. I love the twig mantle piece wrapped with string and pom poms for a playful look. Keep the colours bright and bold with reds, teal, yellow and blues.
What do you think of these top 6 Christmas trends for 2023?
Do you love these 2023 Christmas trends as much as me? Let me know in the comments box below. And don't forget to follow me on instagram.
Images from a selection at John Lewis & Dunelm.
You May Also Like
HOW TO STYLE A CHRISTMAS BATHROOM THIS YEAR
DECORATE YOUR CHRISTMAS TREE WITH MY 24 EXPERT TIPS