Hey there – welcome to my expert lighting guide to transform your dining room in time for Christmas. With the help of lighting expert Sally Storey from John Cullen Lighting, she is going to teach me how lighting can transform my dining area from dull and dreary, to bright and sparkling in time for the party season. Come check out these fail-safe tips which you can try out at home.

Dining room lighting
Over the past few months I have been slowly changing the lighting in my home. In October we tackled my bedroom lighting mistakes (and how to avoid them) and then last month I shared how I got my kitchen lighting perfect by following 12 fail-safe tips.  This month, I asked light expert Sally Storey from John Cullen Lighting to help me fix my dining room lighting ready to host a Christmas party just before I head off on holiday 🙂
My dining room has undergone many transformations in the past year. You can see the first makeover here where I freshened it up just after I moved in. Then during the building works last year, I drew up my ideas for the space and how I wanted it to look. Part of this renovation included putting in a new back door which has helped allow more natural light in the room.
One thing I haven't really got right is the lighting in my dining room. I was a bit lost at to what to do. This is when I spoke to Sally for her advice and help to tackle my dining room.
My dining room at the moment lacks a central pendant. What would advice I put up and why?
Sally: 'The key for successful dinner party lighting is to create drama focus on the table. When adding a central pendant, take into account your ceiling height.  For higher ceilings, a chandelier can add a romance to the space. With a lower ceiling height, go for pendants that are lateral in size and have an adjustable drop, so you can push them up out the way when not in use. 
'For your space, Maxine, I'd recommend a central pendant and cross lighting the table below with LED downlights to add the sparkle to the table below. A glass one will give an airy feeling and encroach less into the space than something with a box shade.  Position the pendant closer to the table to create a more intimate feeling and visually lower the ceiling. Use a 10° warm white LED like the example the Polespring LED.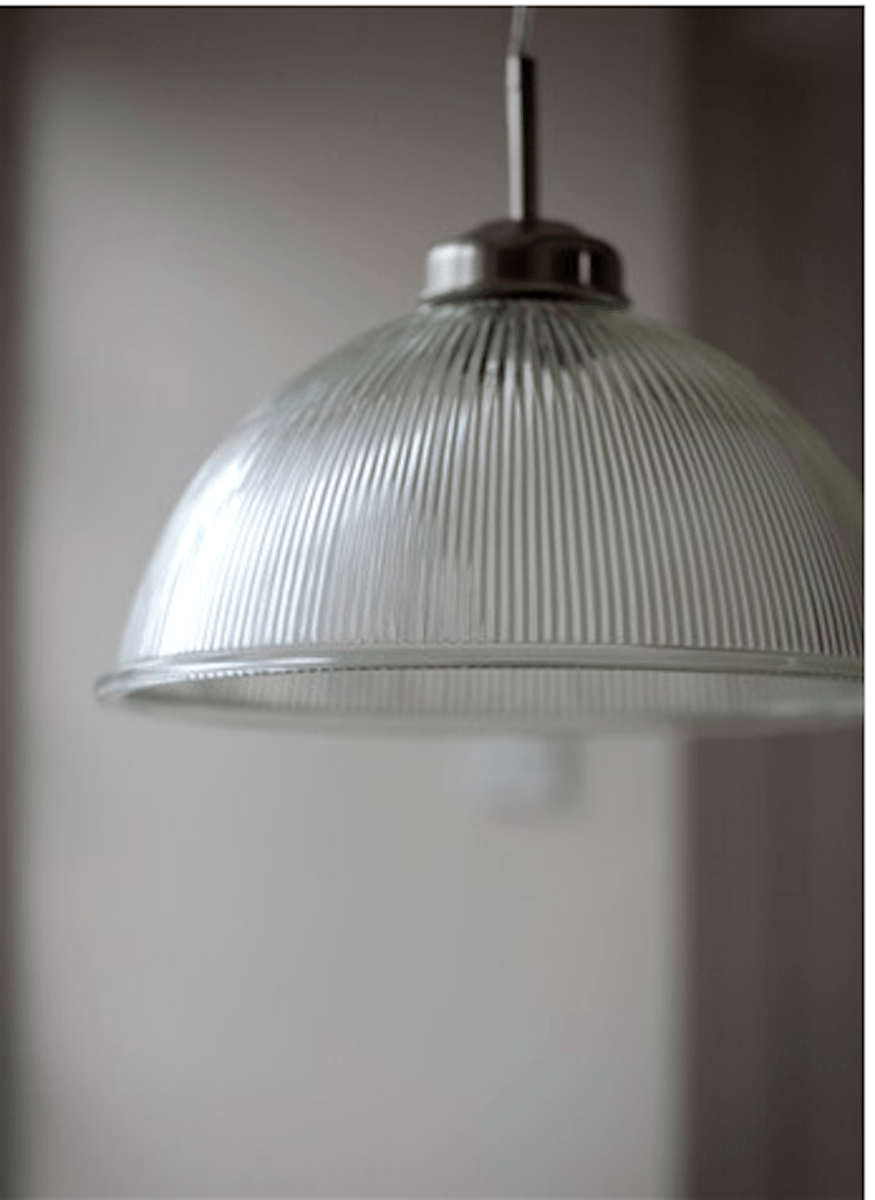 'Beware of LED light sources described as 'warm white' with a colour temperature higher than 2700K as these are be yellowy in tone which isn't great for intimate dining. Oh, and also check the dimmability of any LED source as they can be prone to flicker unless specified properly.
I have learned over the past few months that a beautifully decorated house can be ruined if badly lit. It's all too common for rooms to be too bright with no lighting control. I love the idea of putting up a sparking pendant  – that really taps into my vintage style. I've had my eye on the Paris pendent by Garden Trading, £70, for a while – don't you think it would look fab?

I have alcoves either side of my dining table. Is there a way to make a feature of them?
Sally: 'You are so lucky to have alcoves either side of your fireplace – as they are great places to add an element of uplight which draws attention to them as well as shifting the mood of the room.  I would suggest use freestanding plug-in uplights such as our Square Highlight or if you have a cabinet you could add an LED strip light to the rear of the alcove, to create uplight, throwing the objects on top of your cupboard casting silhouette up the wall.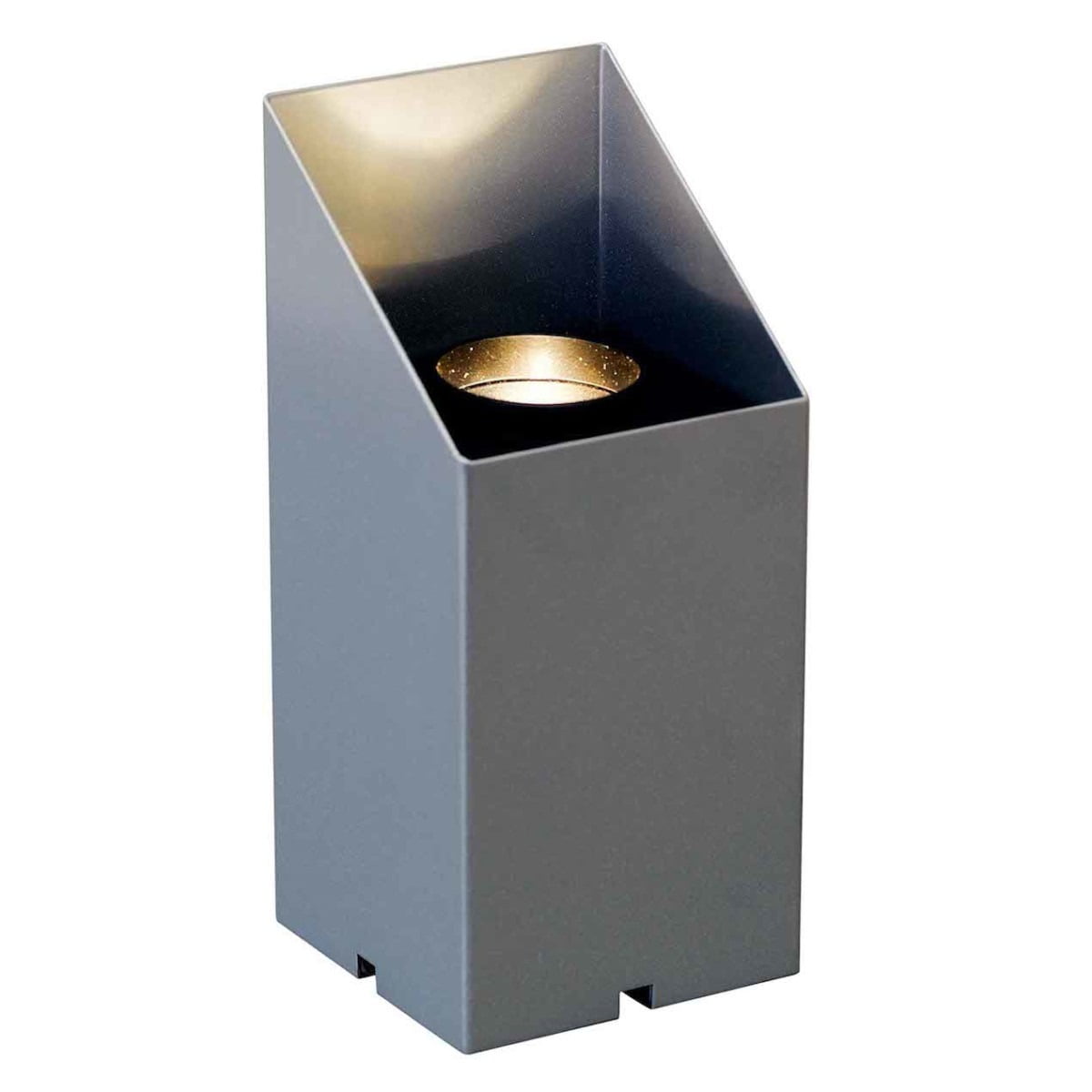 I'm slowly getting my head around adding layers of light in my home. I like this idea of lighting up the alcoves as it will make the room feel more special. I'm going to pick some more beautiful things to place on top of my cupboard – maybe my cut glass decanter – which will reflect the light.

How can I use lighting to make a feature of my wire wall art?
Sally: 'Making a feature of your wall wire artwork will create drama in your dining area. All you need is a single LED downlight above – which is the simplest and best way to light up this giant bowl.  This is a fab idea as 3- dimensional artworks look magnificent when lit up in this way because arc of light mirrors the curves and shows off the depth of the piece to best effect.'
As my wirework art is one of the first things you see in my home, I'm totally up for making it stand out with lighting so it will sparkle and gleam in my room – all the better for my Christmas party.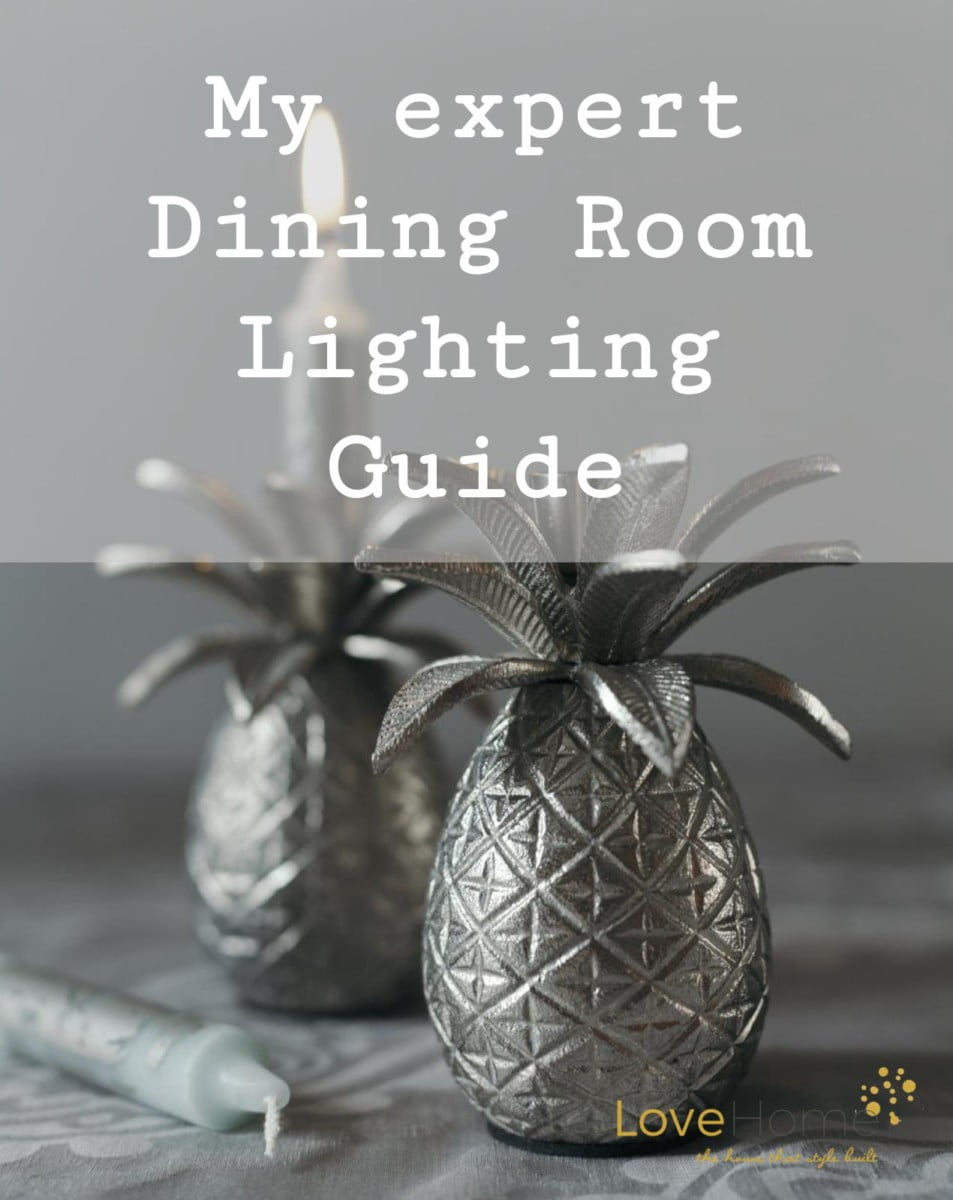 Any tips on how you would set the lighting for your Christmas dining?
Sally: 'The most important element you need to do is deciding on your festive centre piece for your table.  In my home, I always light my table top to ensure it is the main focus in my dining room.  You need to layer your lighting.
Start by cross lighting the table with downlights, then add LED powered fairy lights down your table top, then dot around lots of lit candles around the room.  This will create an intimate feeling perfect for when you have friends and family around for Christmas parties.  I always dim my lights more than usual so my Christmas lights shine out.'
I have a ton of candles in my loft, so I'm going to dig them out to pop around my room. We all know I'm  a big fan of fairy lights – they are part of my Lazy Girl Christmas Kit – so I'm going to put them down my table as well as scatter them around my room. All this teamed with my alcove lighting, my new chandelier and my lit up artwork – my dining room is going to be the ultimate Christmas party room.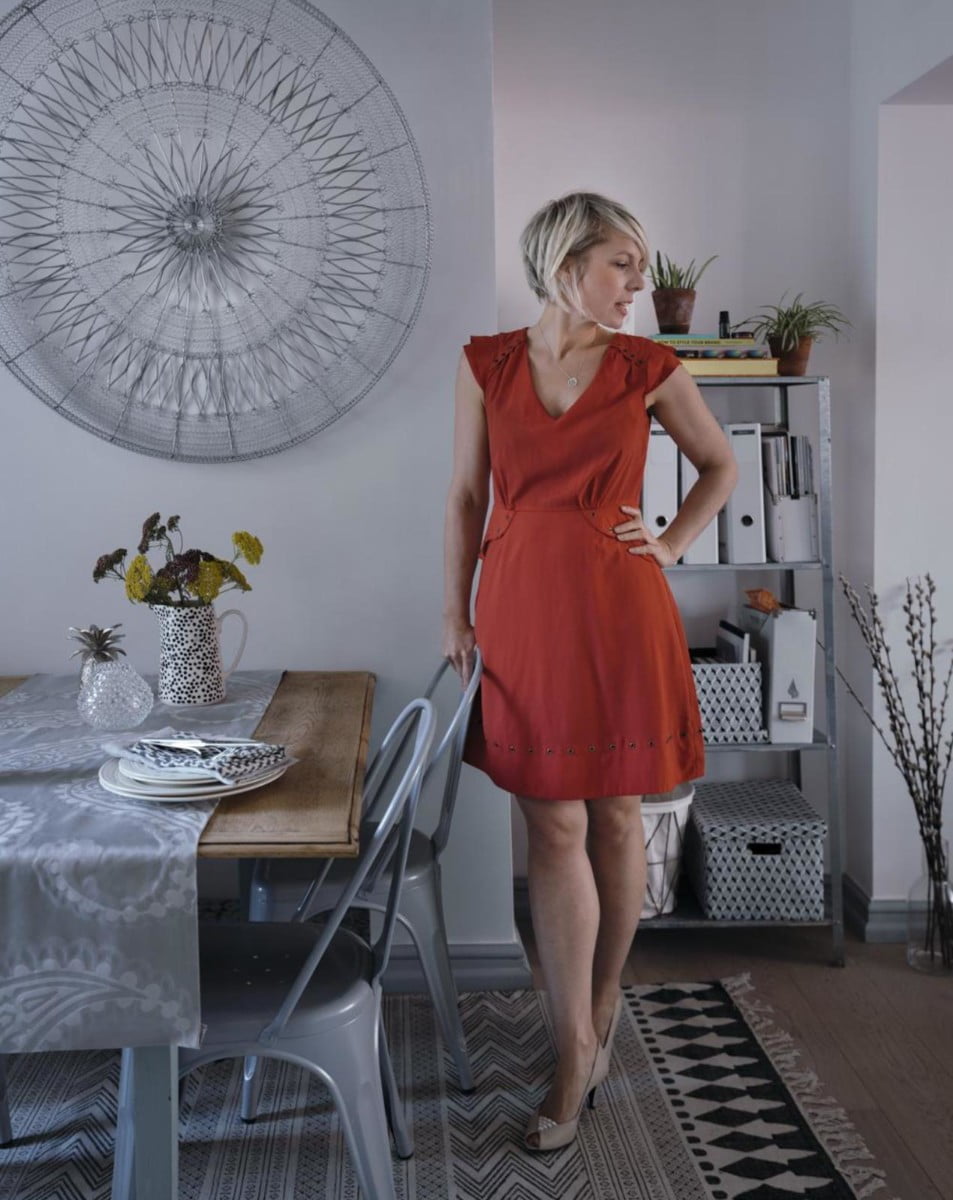 The Dos and the Don'ts to Dining Room Lighting
The Dos
Always have dimmers. Don't argue with this.
Control lights on different circuits. Put light on the centre of a table separate to decorative lights and separate from any feature lighting. By having a variety of effects it is easier to change the mood.
Decorative lighting such as chandeliers and wall lights can add warmth only if you use the right LED lamps. Consider the Tala bulbs for a warm light with fancy filament look.
If you don't have decorative lights, consider uplighting behind a piece of furniture in your home like a console table or dresser. This uplight can provide an soft, indirect light.
Make sure you check out John Cullen's inspirational images of dining room lighting (click here) so you can see in more detail of how you want to light your home.
Don't forget candles. I always think these provide an unbeatable softness and dynamic appeal. Pick ones with a seasonal scent for a Christmasy touch.
The Dont's
Avoid grids of down lights – be careful where you position these. They should be narrow over a table and never over one's head.
Don't use decorative lights that are non-dimmable or use a cold LED light source as you will end up switching these off.
Never have just one light source because it's difficult to create a mood. Good lighting requires a variety of effects.
If you get stuck, then don't do feel you are alone.  John Cullen's Team can help you design and execute a scheme for your home to ensure the perfect dinner party setting (see more about this service here).
Has this guide has inspired you to tweak your dining room lighting in time for Christmas? I can't wait to whip out the fairy lights and get my mates around for a some food and disco under my new chandelier.
Merry Christmas.