Even though I work in interiors for a living, when it came to planning my own kitchen – I discovered so much. From start to finish, the whole project totally made me re-think how to design a kitchen. Here are my 10 essential kitchen planning tips that I unearthed when planning my own kitchen. Learn what I did right (and don't repeat what I did wrong please).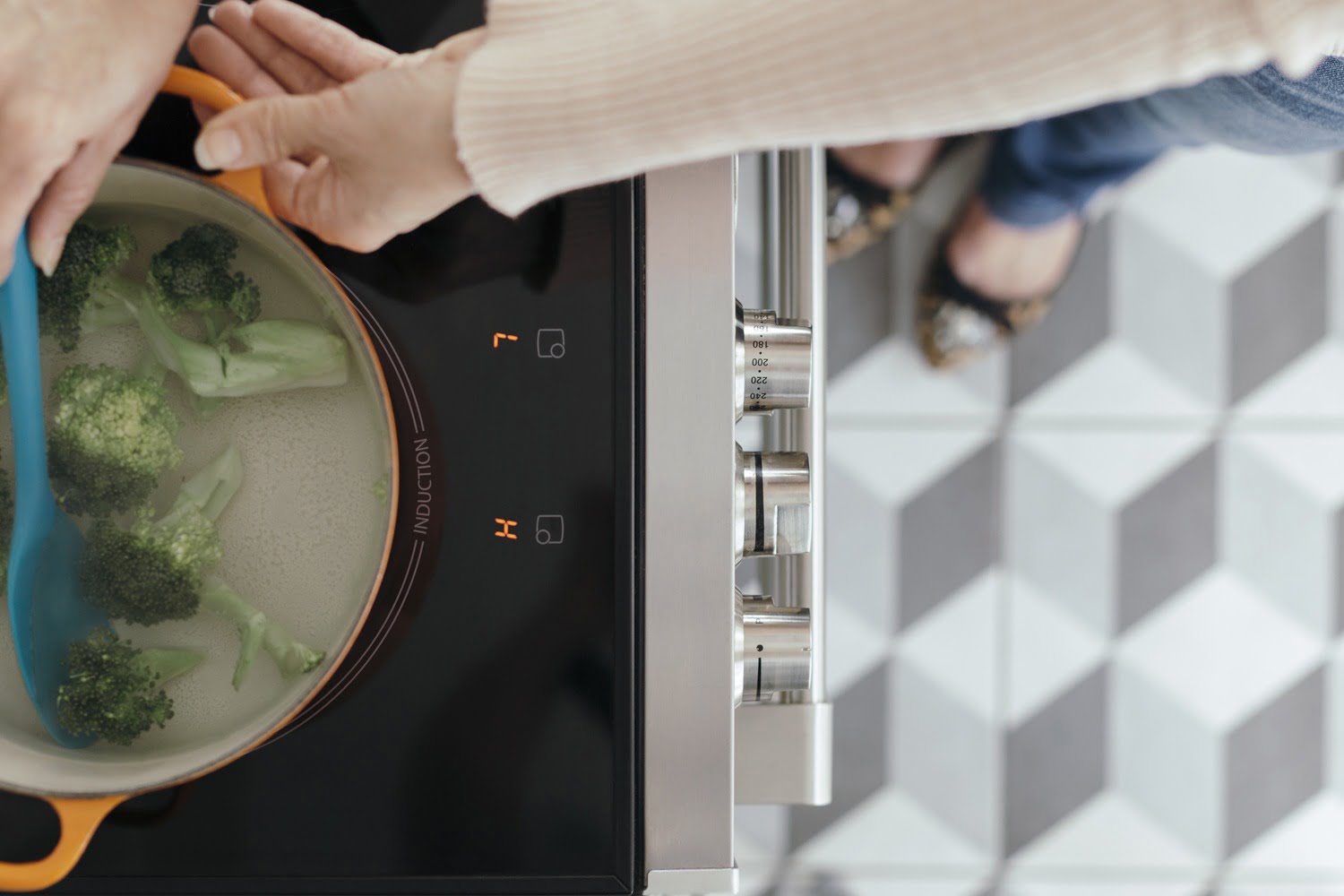 Tip 1 – Go For Mini Appliances
Even though my kitchen is tiny with a capital 'T' – I was determined to fit in my dream range cooker. I spent hours researching on-line until I found this Induction one by
Stoves
from by
Rangecookers.co.uk
 – it's 600mm wide which is the same size as a base unit – so I could squeeeeze it into my kitchen. I think a grown-up range cooker in my space makes my tiny space look far more luxurious. Oh, I also have a slimline dishwasher in my kitchen picked up off Gumtree as new for £90. 1 x Dishwasher = no washing-up on your work surfaces = more surface space. That's kitchen maths right there people.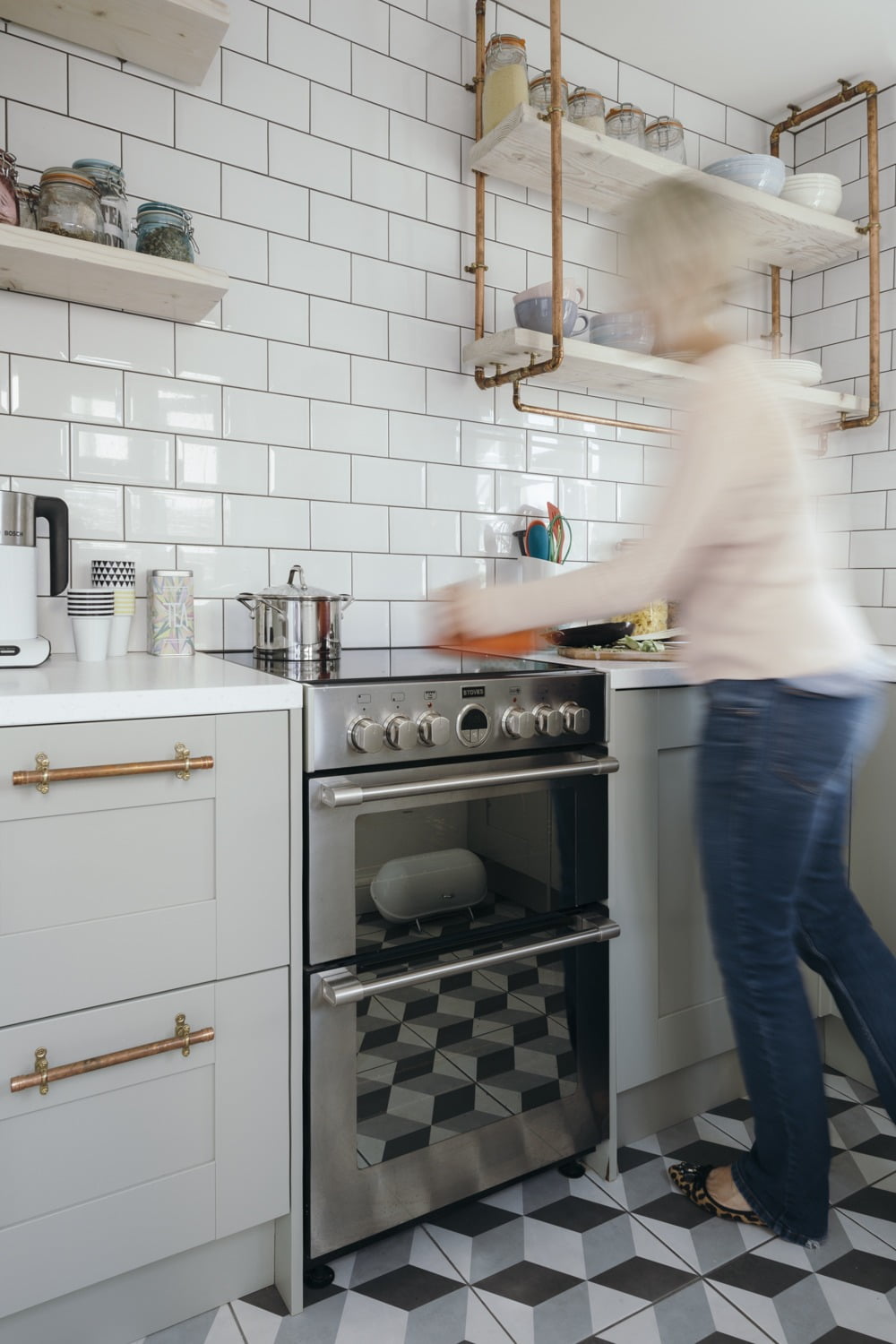 Tip 2 – Add your own bespoke touches
I really thought about how I could personalise my off-the-shelf kitchen. For ages, I was looking at vintage handles, or using one that you would find on a filing cabinet, until I stumbled across this blog post by Instructables. Rather than go for shop-bought handles, I made mine from plumber's copper pipping. I think they are totally unique to my home, and it's the first thing EVERYONE comments on when they come to my home for the first time. Best bit? They cost about £40 to make. In a tiny kitchen, bespoke touches take your kitchen units from okay to waaaaay-okay.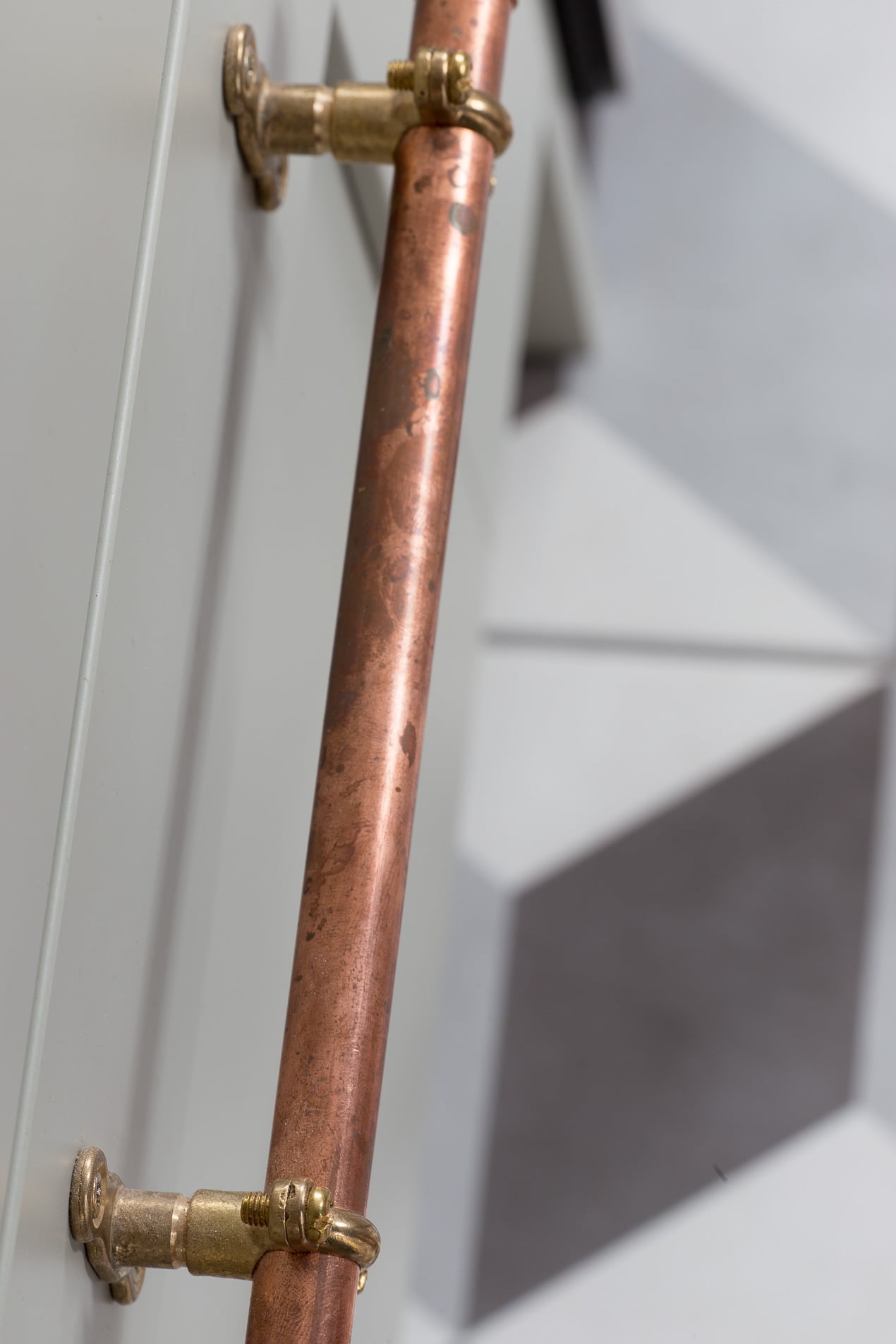 Tip 3 – Love accent colours
If you have neutral kitchen units (which to be honest, most of us go for) then you need a little something to breath life into your petite kitchen to stop it feeling bland and boring. In my case, I added Copper touches (extra tip: do a mood board like me here before you start to see if you like your accent colour). Metallics are perfect for smaller kitchens as they reflect light, bouncing it around a room making it feel lighter and brighter (and bigger). I picked out Copper with my handles, a on-off sink and tap in this fashionable metallic shade. They sparkle under my spot lights.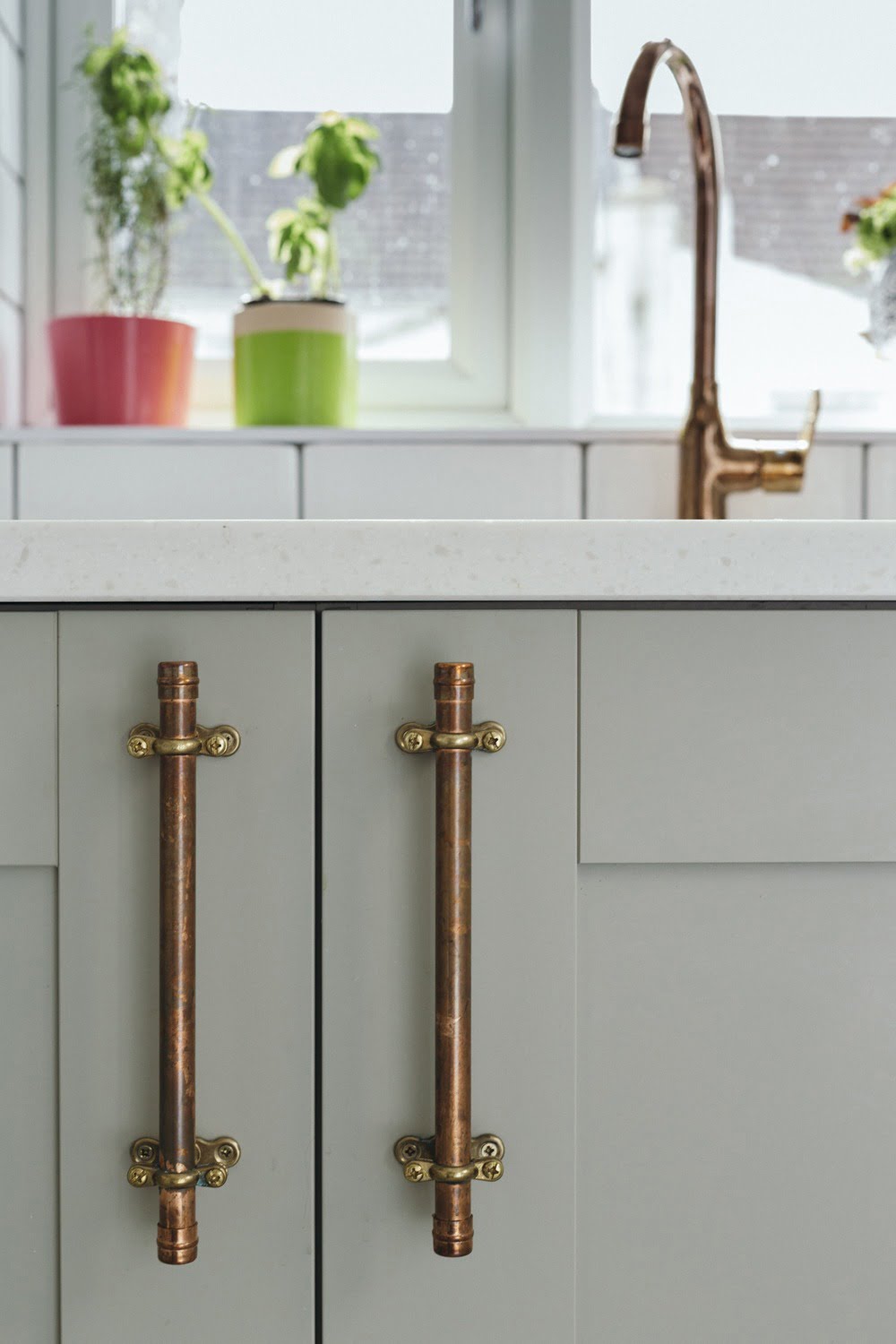 Tip 4 Opt for shelving
Open shelving is ideal for smaller kitchens because they open up your walls and leave the room feeling spacious and airy. Imagine if my kitchen had wall units – A/ it would look too 'kitchen-y' for my liking but B/ I can squeeze in way more onto shelves than in 3 cupboards. If you are doing up a kitchen on a budget like I did, then open shelving costs a fraction of the cost of a wall unit. They're great for showing off all your china too. Mine's made from scaffolding planks.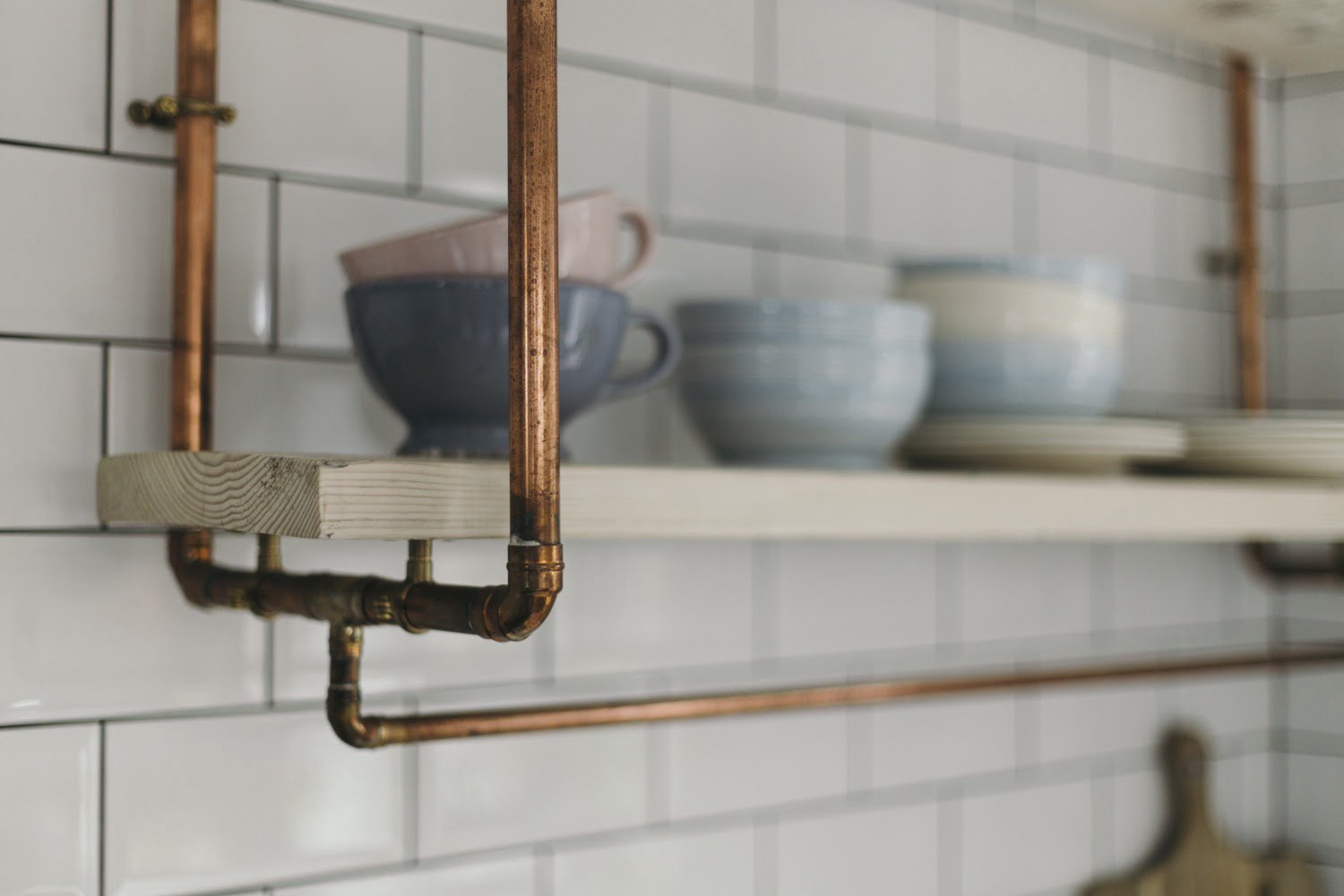 Tip 5 – Be Brave with patterned tiling
Hold with me here, okay – I think a heavily patterned flooring tricks the eye into making the floor space feel bigger than it actually is. Plus tiling is the easiest way to add personality to your space. I had my eye on these 3-D effects ones from British Ceramic Tiles for years – see here. My floor tiles look like cubes or hexagonals or stars….depending on how many glasses of wine I've had. In my mind it is worth investing in decent ceramic tiles because small kitchens tend to be a high traffic areas and are more prone to ware and tear. I know I go on and on about underfloor heating but read here and you'll see why.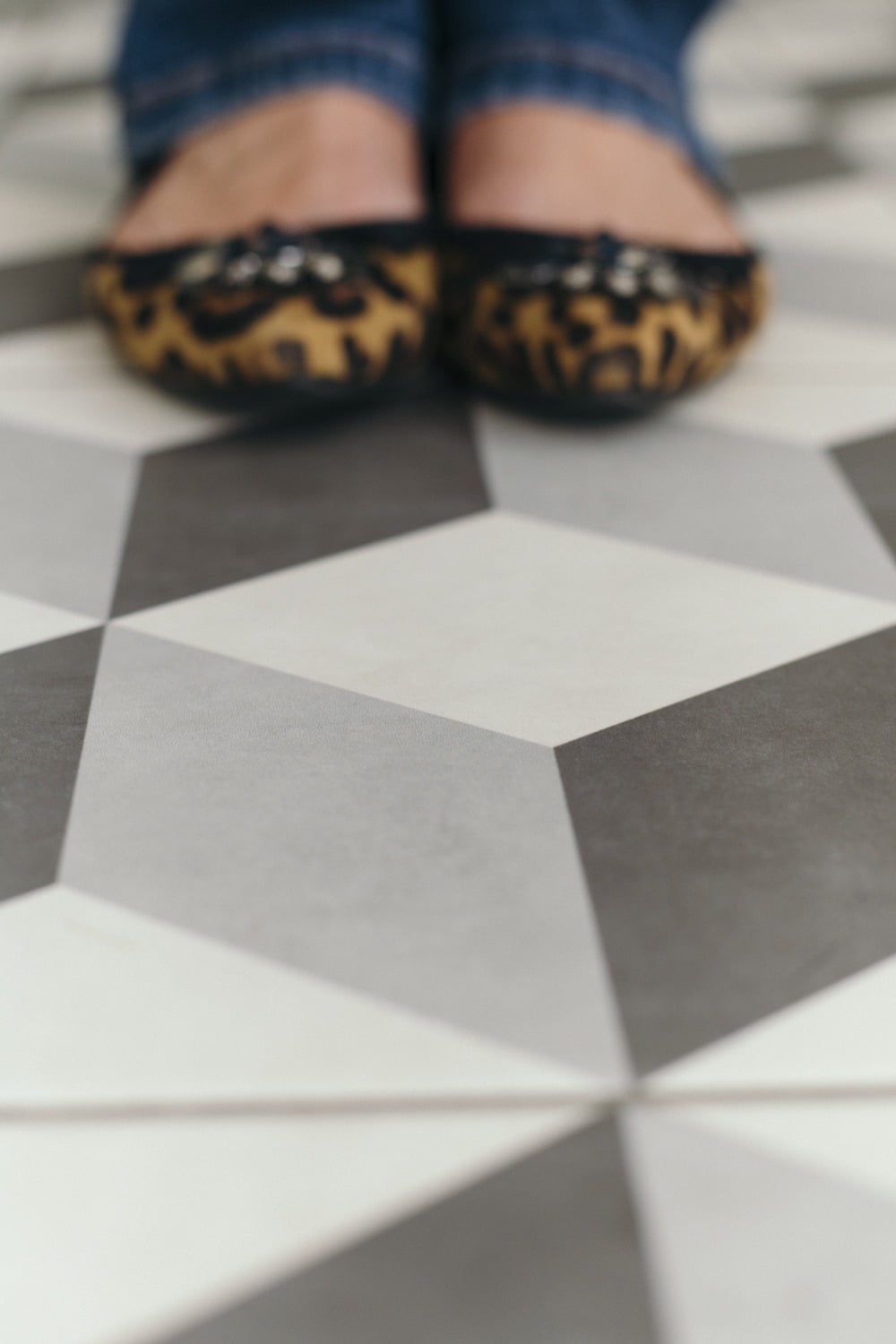 Tip 6 – Adore Flush Surfaces
I can't rave about induction enough. I'm always on the go so I wanted oven that would take seconds to heat up – that is why I picked an induction range. Heats up in an instant and cools down quickly.How you cook will impact what range cooker you should go for. If you love baking, you may prefer gas which is perfect for cakes. Planning on cooking large family meals, than an electric range could be for you – perfect for heating up food at meals times. Whatever your pick – go for a flush surface which means more work space.  Also, save a large portion of your budget for your oven – it's going to be on show, so a cheap looking oven will make your whole kitchen look cheap.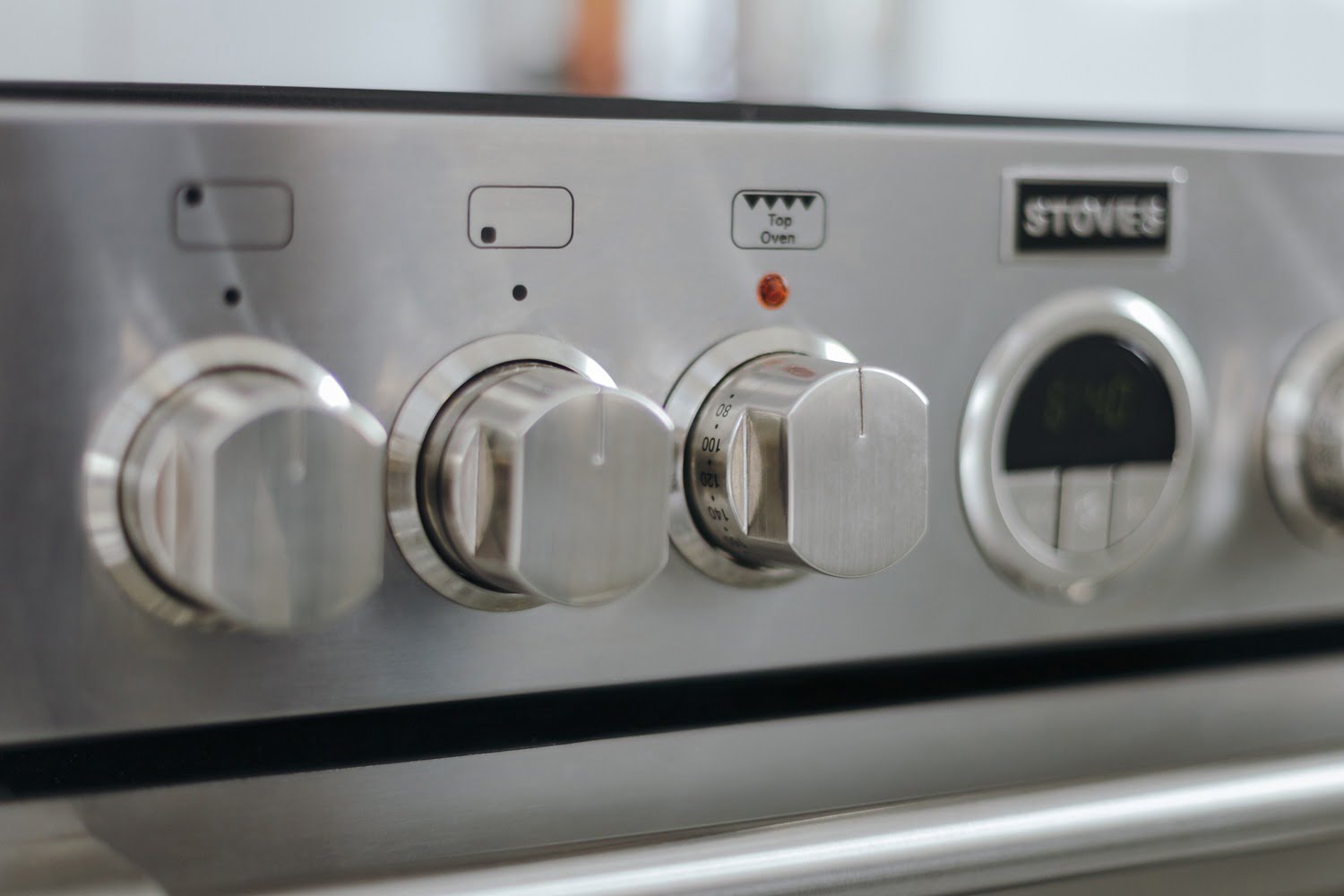 Tip 7  – Tile your walls
In my case as I've a small kitchen I didn't want an (ugly) extractor taking over the space. But this does mean I have a lot more steam going on. That is why tiled walls was far more practical option for me than paint which may peal away with the steam from cooking. Pick a coloured grout (I went dark grey) rather than white which shows the grime so much more.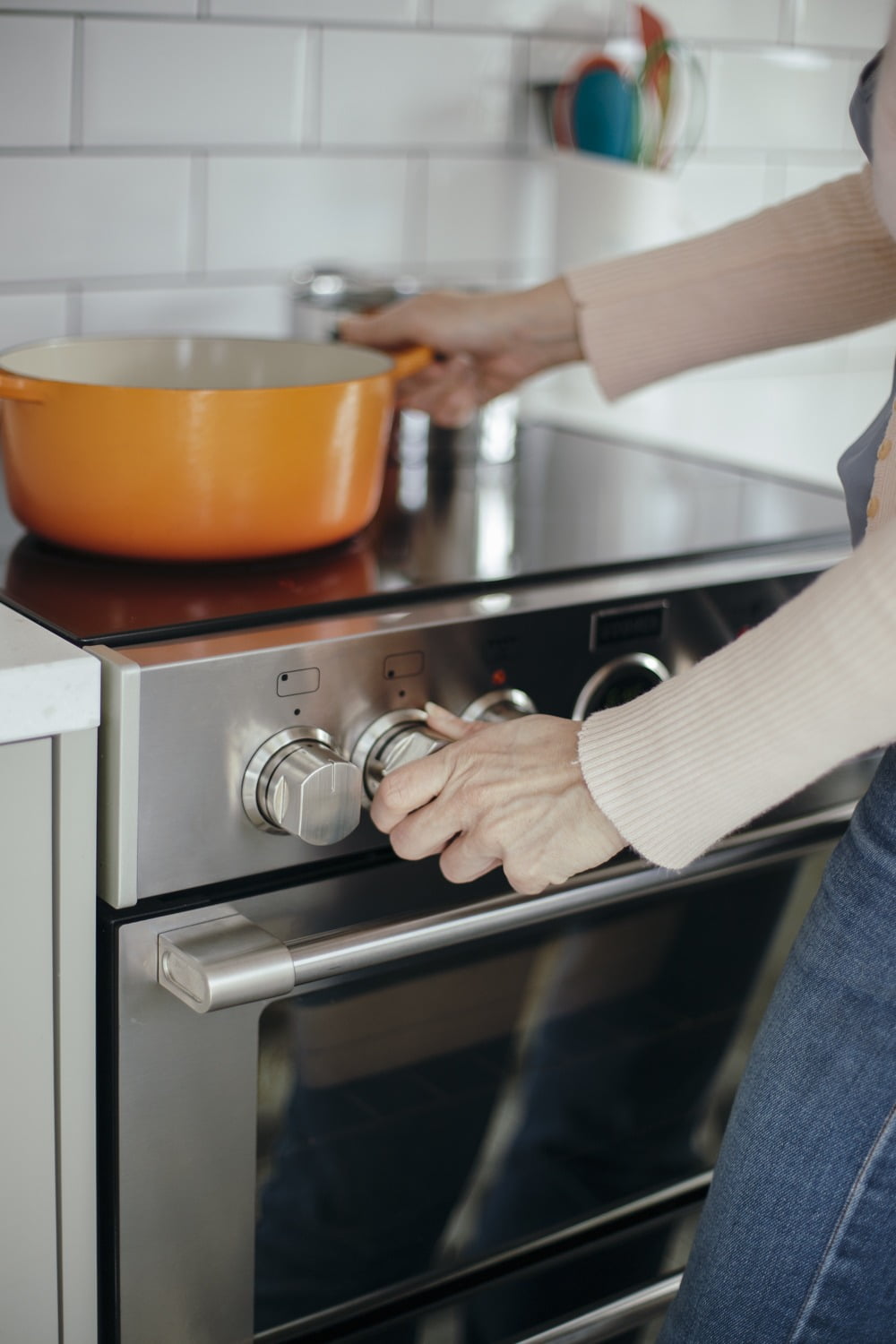 Tip 8 – Get inspired
Before I even started planning my little kitchen, I gathered all my ideas in one place. I love Pinterest for collating images together – I created a whole kitchen board which I would gleam/steal ideas from. I picked out elements I loved the most, and I integrate the best ideas for small spaces into my own kitchen. In this case, I was in love with New York coffee shops which are full of open shelving, metro tiles, industrial touches and are easy to keep clean.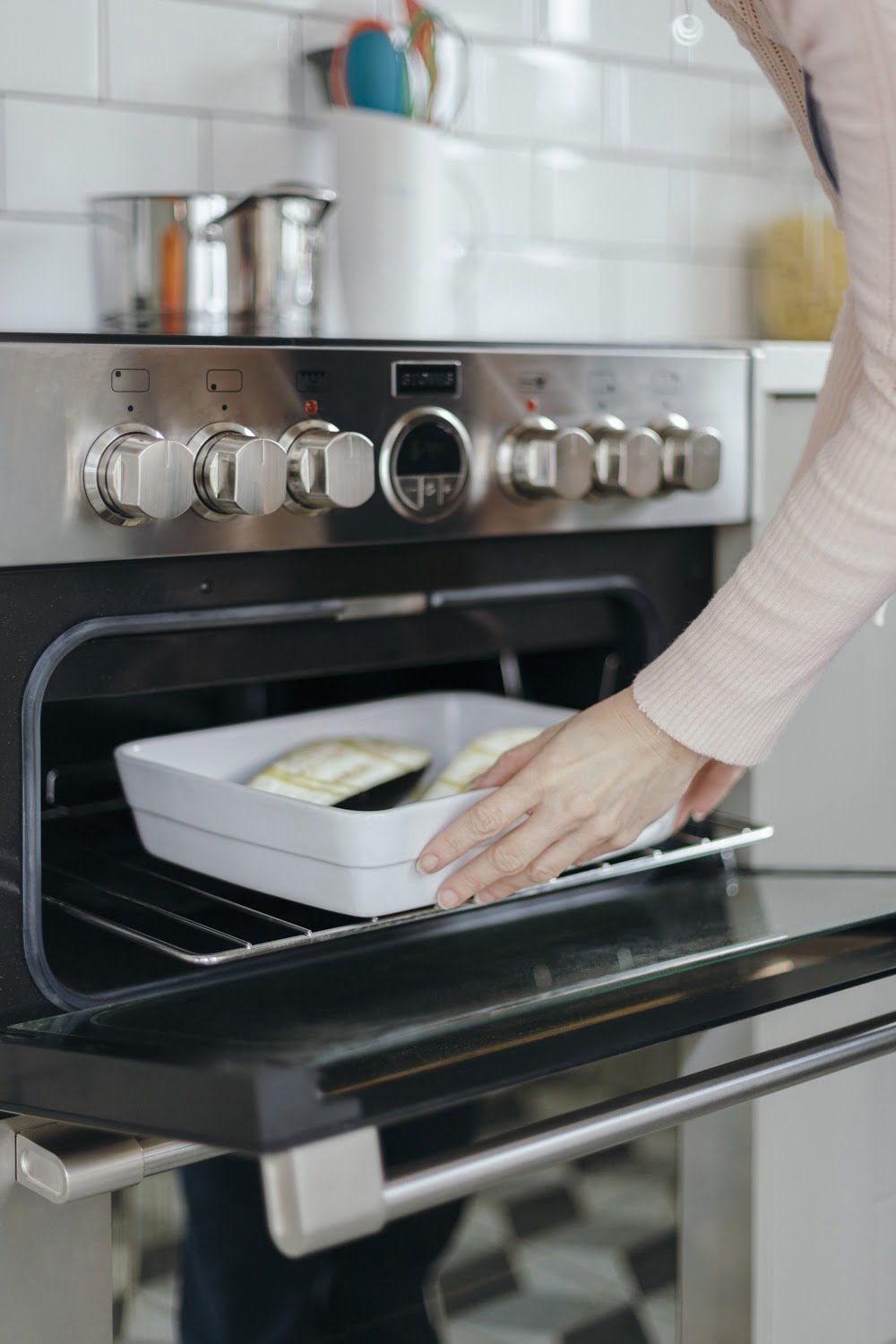 Tip 9 – Visit Home Style Blogs
Well I would say this one, wouldn't I? If you want to see how others do it, then there are a ton of interior blogs out there jam-packed with ideas that you can steal for your small kitchen plus lots of know-how on planning your remodel. Bloggers tend to be more honest about what mistakes they made – which I find really helpful. These are real life experiences helped my kitchen refit run as smoothly as possible. Top of my blogging list: Kimberly at Swoonworthy for Boho Glam update or Karen from Making Spaces who has made the most of every inch in her small open-plan kitchen. Or uber blogger Jen from LoveChicLiving – what she doesn't know about kitchens, isn't worth knowing.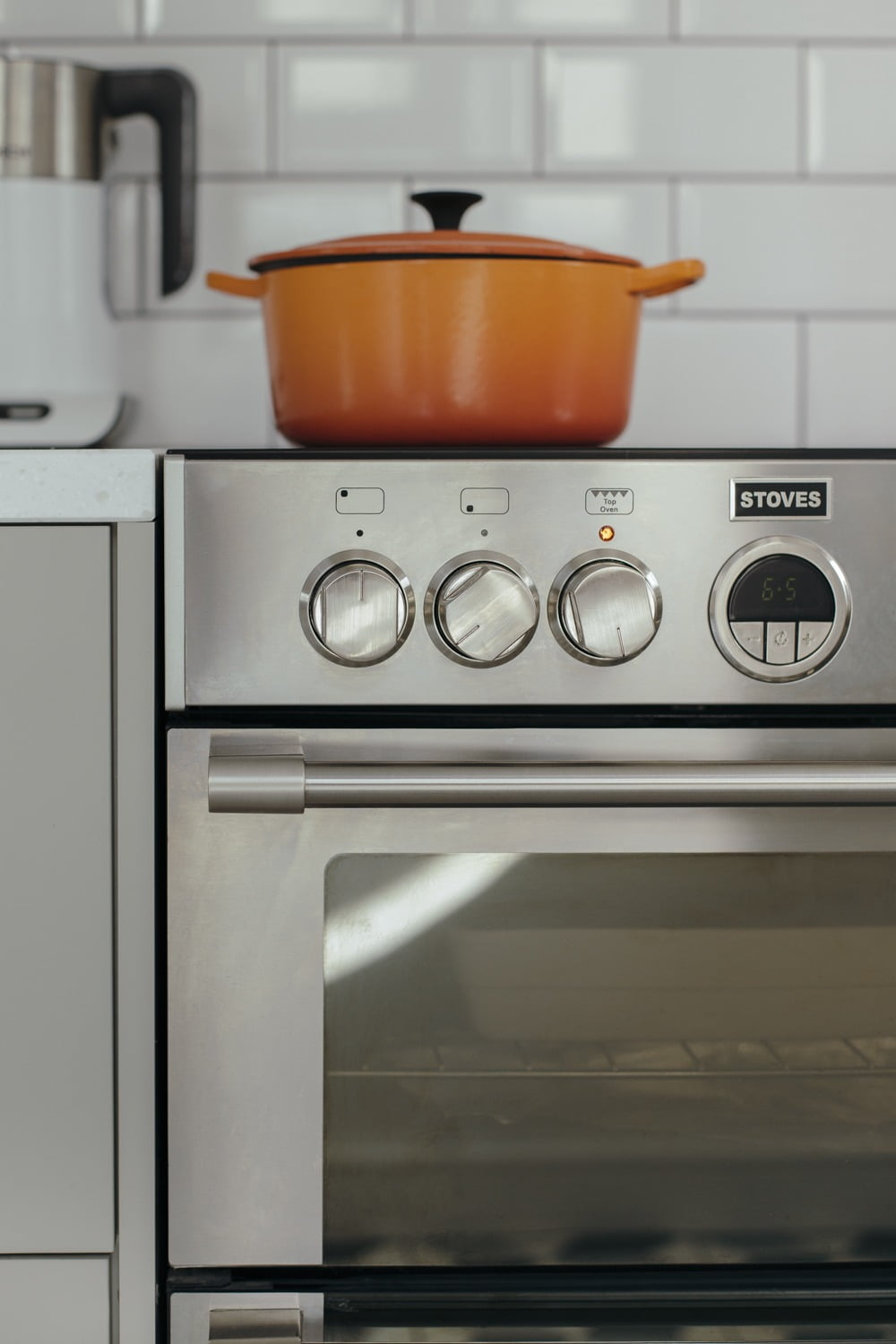 Tip 10 – Banish White
Don't think because you have a small kitchen to refit, you have to go for white gloss units. I went for sage green door fronts, and then kept the rest of the scheme simple with white tiled walls. I'm in love with heritage shades like grey, khaki, duck egg or even navy for kitchens. They will stand the test of times as fashions come and go.
Have you found these 10 tips helpful? Then don't forget to pin this post!
I really want you to love your small kitchen planning project as much as I loved doing mine. I hope haven't missed any out? If I have, please share your advice and thoughts below so we can make this post a resource for tiny-weenie kitchen makeovers across the UK (and beyond). Let's do this!
Click here if you want to subscribe to my blog ????  – no spam (I promise) just friendly updates so you don't miss a thing from my blog.


** All opinions are mine Photos thanks to the very creative photographer Lucy Axeford