I've posting lots of photos to Instagram from my holiday to a farmhouse in rural France. The farmhouse I stayed in was so beautiful. Today, I want to share my photos of the farmhouse to inspire you to add a touch of French interior styling to your own home.
In early June, myself and five of my girlfriends journeyed from Brighton to a tiny village in France, just outside Limoges, for a one-week vacation. The farmhouse we stayed in has been in my friend's family for 30 years. I felt very lucky to be invited to stay for a whole week.
A Dreamy Holiday Vacation In A French Farmhouse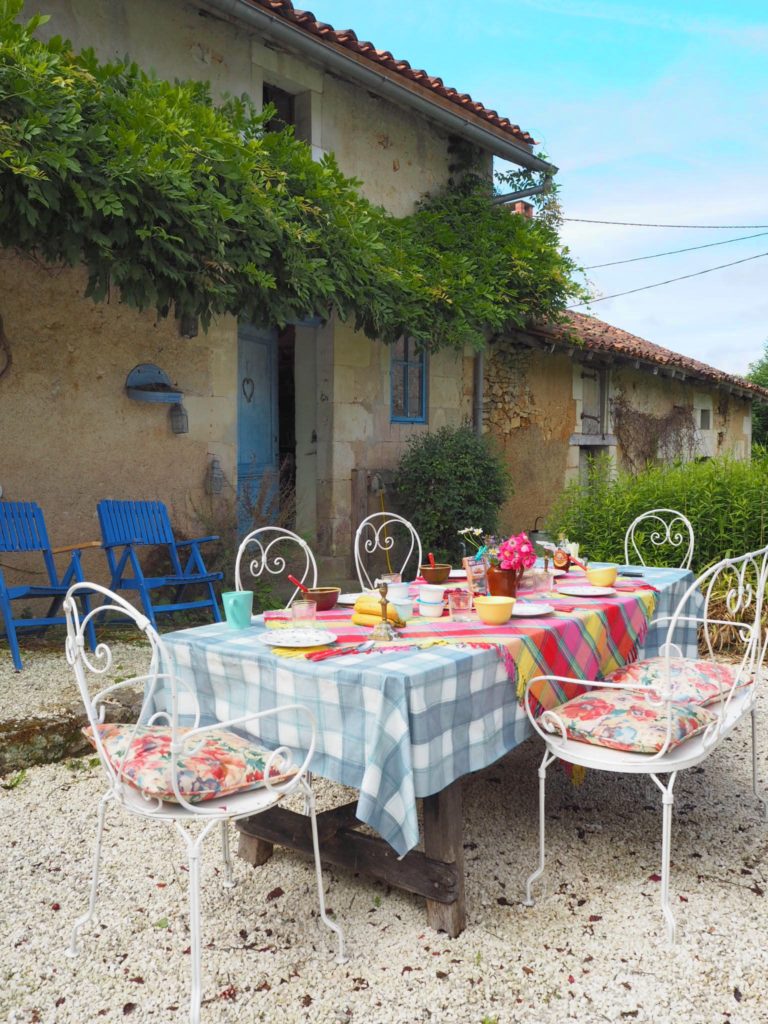 Limoges is a city in southwest-central France. It's known for its decorated porcelain. The countryside is filled with lakes and rolling hills. I fell in love with all the wonderful trees. The place is so lush and green but is much untouched by tourists. All the shops shut for lunch so you soon get into the slower place of life.
The two bed farmhouse sits in a sleepy village 40 mins from Limoges. It's tucked down a country lane just moments from a river and tumbled down castles.
Our days were spend exploring the countryside. We visited St Jean-de-Cole – named the prettiest village in France – with had a very unusual round church.  There were lots of lazy afternoons too, sunbathing in the meadow and catching up on gossip.
Inside the farmhouse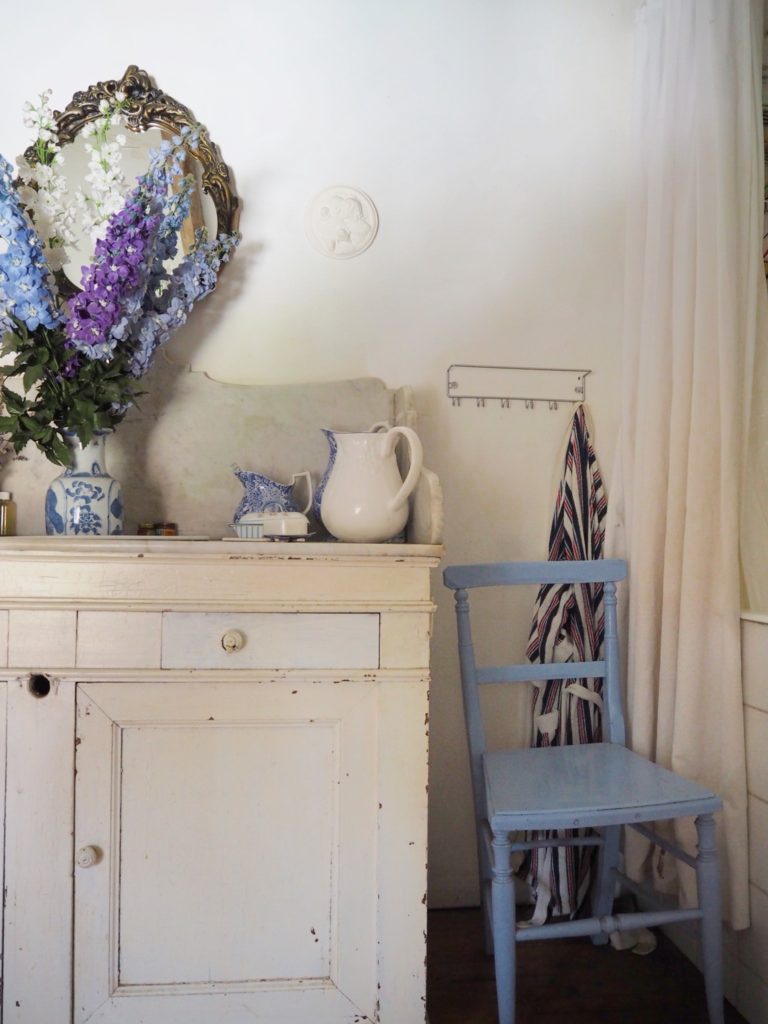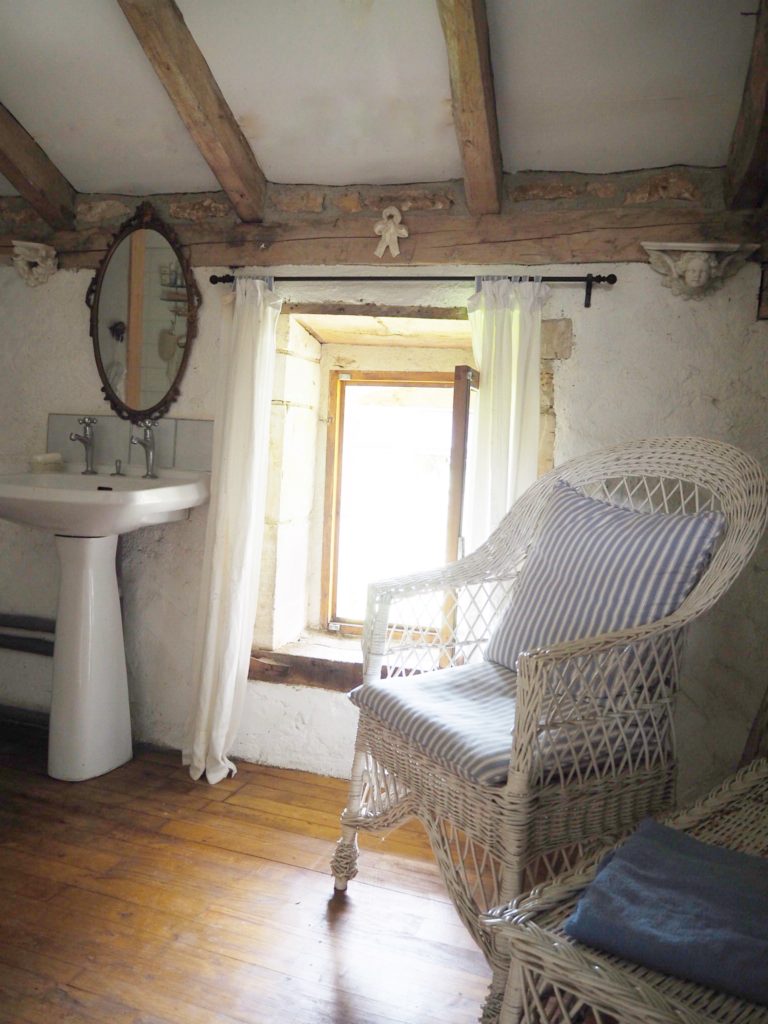 This was my bedroom with the beamed ceilings with antique French linens, a wrought ironwork bed and shabby chic painted furniture. The light in the farmhouse was picture perfect with sun pouring in to the room.
French farmhouses are filled vintage furniture that look better the more they are used. The beds are always covered in fresh linens. There are exposed beams and distressed plaster walls. There are nooks for reading and spots of an afternoon snooze.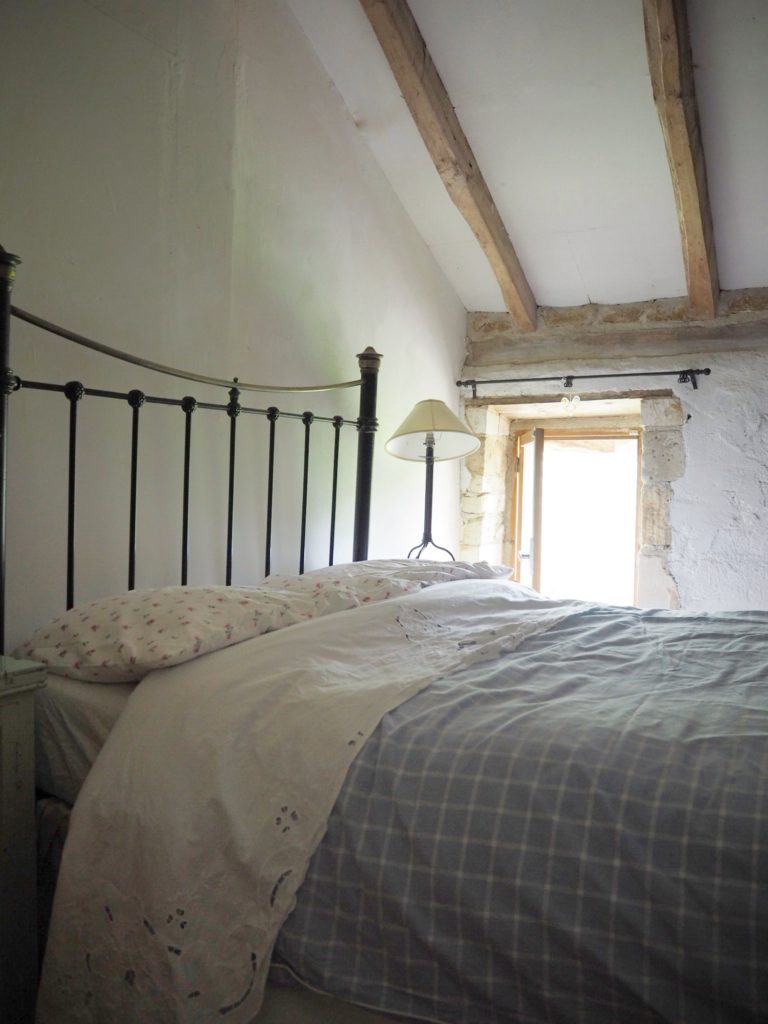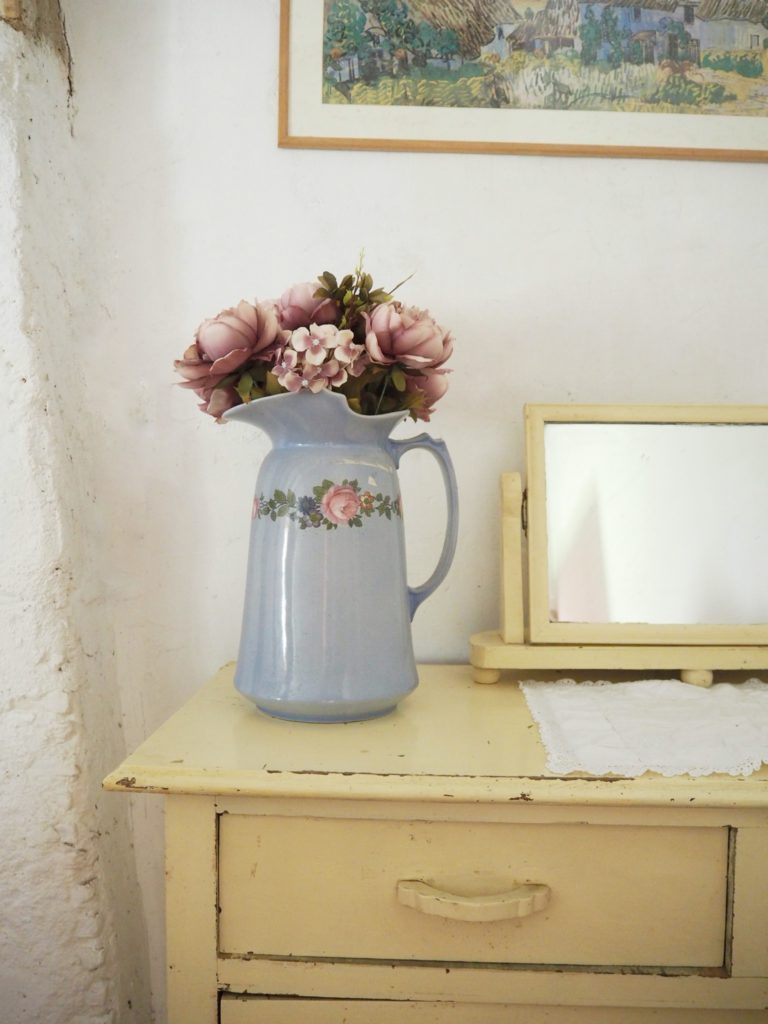 I've not had a proper holiday in France since I was a child and I forgot how wonderful this country is. France is the perfect blend of good food, wine and fresh vegetables. Mornings were eating fresh fruit and hot coffee, and at night we took turns cooking up delicious veggie meals.
My skin has never looked or felt so good from all the vitamins and sun.
Out in the garden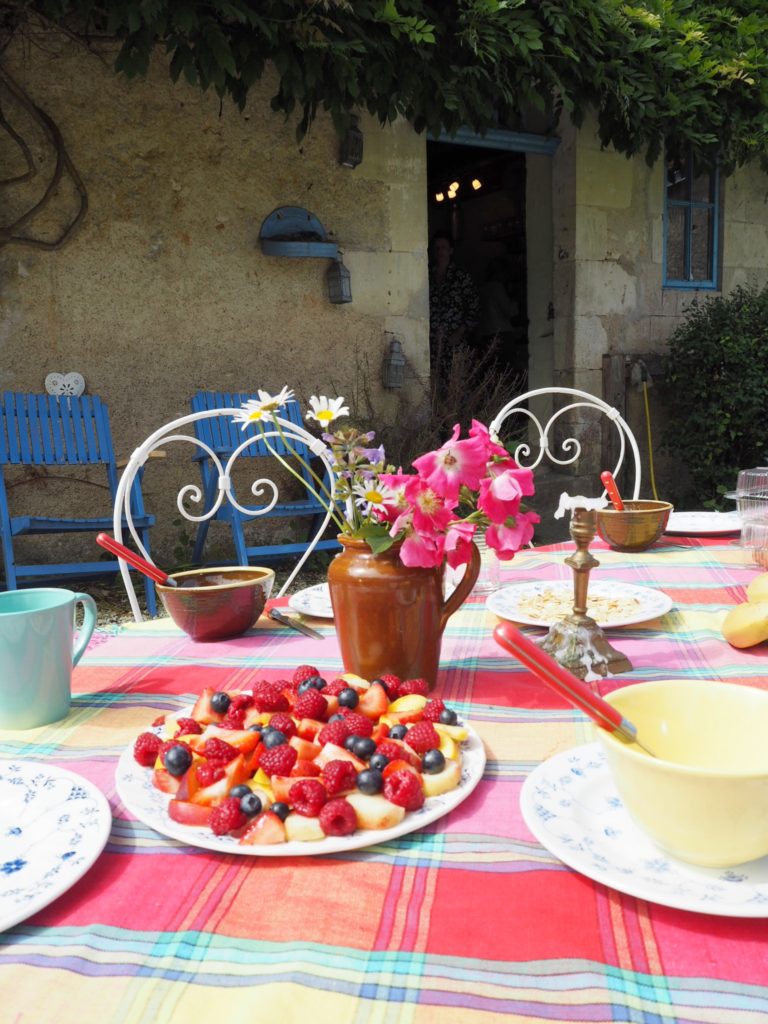 In the meadow was so pretty to look at especially with the laundry hanging up drying in the sunshine. So pretty to look at – and the flowers smelt so lovely too.
Oh, and we found a hedgehog sleeping among the daisies.
Being tucked away in the countryside, I got so much sleep. Nearly 12 hours a night which my body must have needed as my eye bags vanished. Don't you just love holidays where you can totally relax and kick back.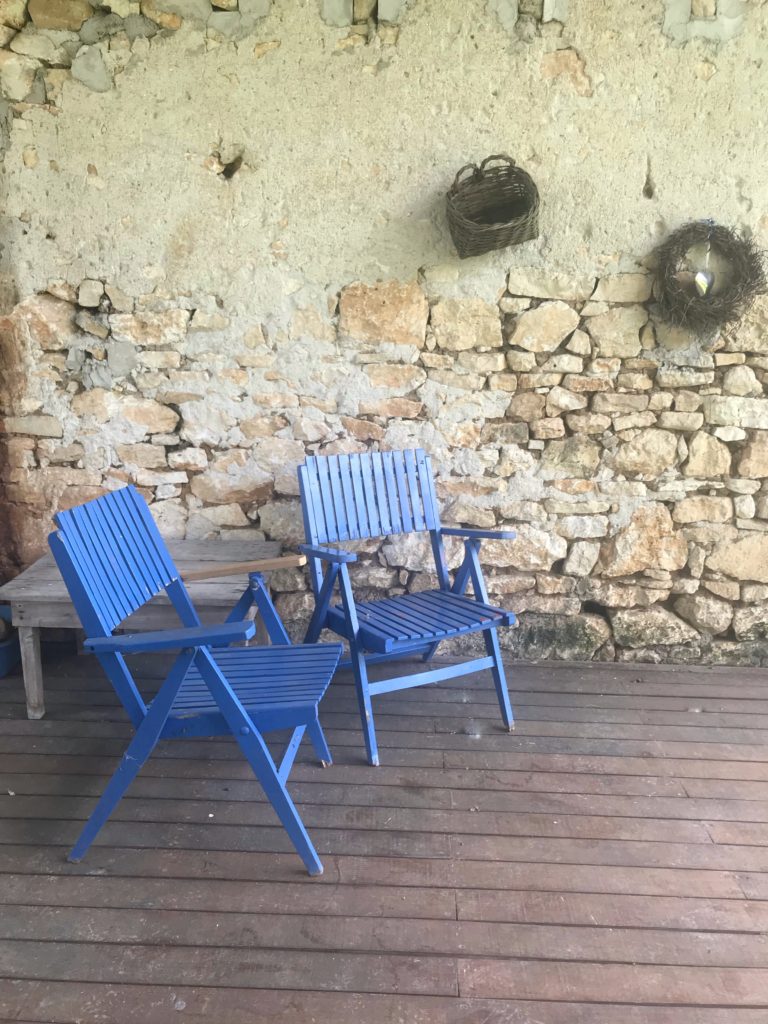 The place was wonderful. I would seriously consider buying my own place in France (one day, I'm dreaming here). Until then, I'm already planning my next trip back.
Have you felt inspired to try a few of these French decorating ideas at home to bring summer styling into your home.
Love
Maxine
You May Also Like
8 Moroccan Decorating Ideas To Start Your Day
Interior Stylist's Guide to Bali
5 Ways To Style Your Home With Your Holiday Buys