Its not every day that you get named as Blogger of the Month! But that is exactly what happened in the May issue Home Style magazine. You can imagine what a fab surprise it was. I was sitting down to read the magazine with my morning coffee – only to spot my dog, Teddy, in the pages of the magazine on their 'Wish List' page. I nearly spat the coffee out in surprise/joy.
The magazine is totally worth a read – I'm not sure the issue is still for sale – but you can zoom in on my photo here if you like for a gander. It made me blush inside and out – as the Editor, Laura, described my blog as 'brilliant' and 'will get you styling your space like a pro'. WOOP!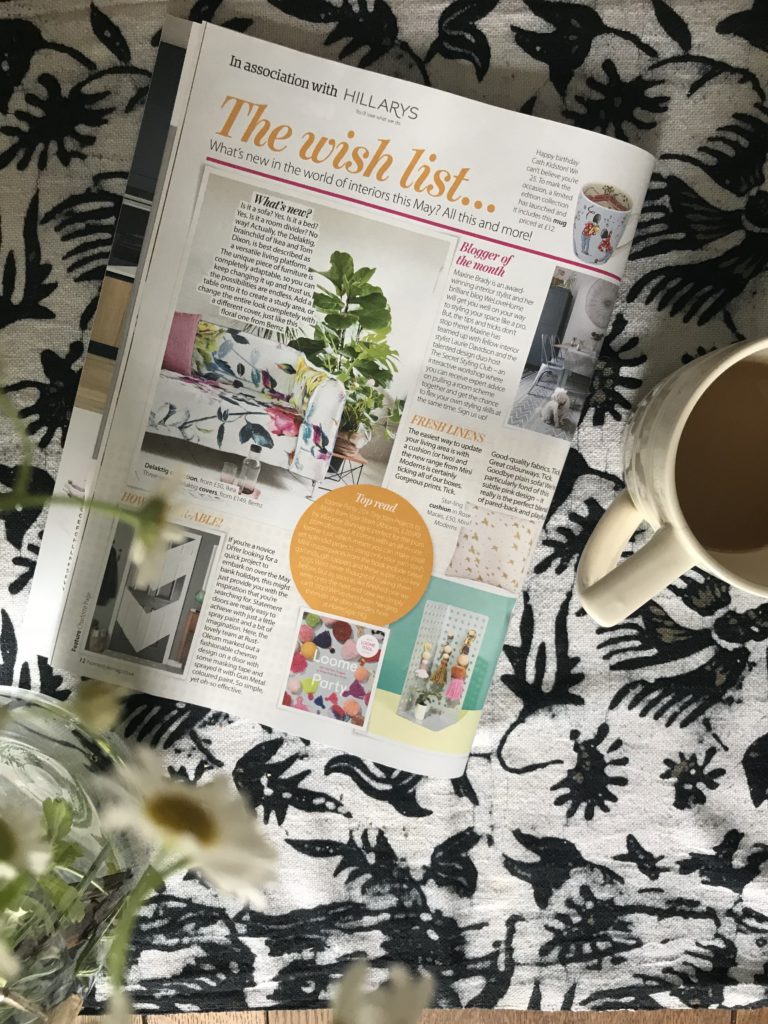 We Love Home is named May's Blogger Of The Month
by Your Home magazine
They also gave a shout out to the Secret Styling Club Workshops too which I host with fellow stylist, Laurie Davidson. You can read about the next one HERE
I seem to have be having a moment at We Love Home as I have also been choose as Real Homes No One 'Inspiring Insagrammer' and 'One To Watch' in 2018.
Hope you are having a brilliant week.
Love
Maxine
You May Also Like
We Love Home Listed As Feathr Top 50 Trending Interior Blog
Get your break into Interior Styling
'I feel so inspired' Notes from the Secret Styling Club workshop