*Sponsored content*
After three years of decorating in my home from top-to-bottom, I'm very particular about which paint brushes I use. Why? I've discovered that the right brushes will give an excellent finish while the wrong brush will leave your DIY project looking less than fabulous.
Here's my tips for picking the perfect paint brush with the help of paint brush experts, Harris.
My 3 Rules For Picking The Perfect Paint Brush
When shopping at your local DIY store, you'll see hundreds of paint brushes for sale. With such a huge choice of brushes  at various price points, it can be mega confusing to decide which paint brushes you'll need for for your decorating project. Here's my three fail-save rules for picking the perfect paint brush.
1/ Invest in quality paint brushes
When it comes to paint brushes, as tempting as it maybe to buy cheap, don't. You will regret it!
Most cheap brushes are designed to be thrown away after one use. When decorating on a budget this can seem like the cheapest option. But if you are planning to do lots of up-cycling, decorating or makeovers – then buying cheap brushes that bin will not be cost effective in the long term (or particularly good for the environment either).
You'll also find that poor quality brushes pick up less paint, meaning you'll be dip, dip, dipping into your paint every five minutes. They tends to spread the paint unevenly too giving a streaky finish.  The last set of cheap brushes I bought shed tiny little hairs into my fresh paintwork. I had to use my fingernails to pick them out in case the set into the drying paint.
Good quality paint brushes can be used time and time again. And they would have been tested by the manufacturer to make sure they give the best finish possible, on all surfaces. They will pick up more paint each time, not shed bristles and often have comfy shaped handle so you can paint with them for longer.
To sum it up: You'll find cheap brushes will take you longer to decorate, be more tiresome to use and uncomfortable to handle. Decent quality brushes although may seem like an expensive outlay, will save you time and money in the long run.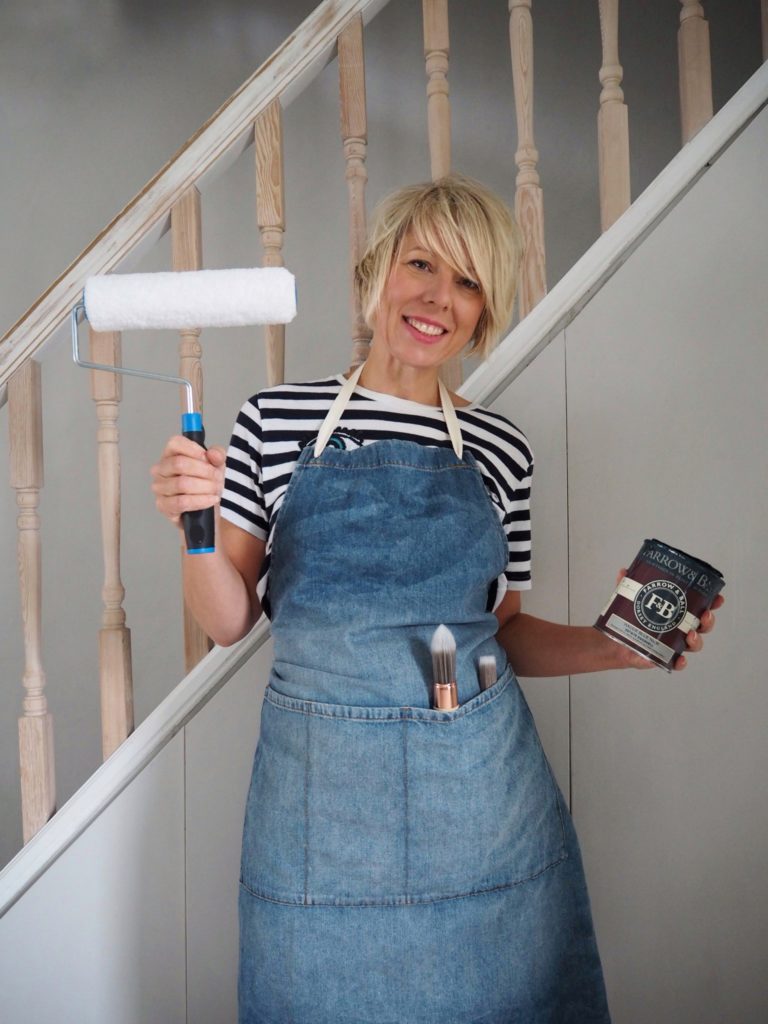 2/ Choose the right size paint brush
The size of the brush you need will depend on the size of the surface area you're going to paint. Sadly, there is not one single brush that you can use for all surfaces. Each one is specifically designed for different areas:
4″ – 6″ are wide brushes ideal for painting large, flat surfaces like walls and ceilings.
2″ – 3″ brushes are a good size for painting a smaller section of a wall and woodwork like doors and skirting boards. These size brushes can also be used for more accurate work such as door edges, and wall and ceiling edges.
1″ – 1.5″ are smaller headed brushes which are good for painting into the edges of walls and ceilings, and around light switches, mouldings and door frames.
0.5" brushes have a narrow head with angled bristles for painting near to edges and into corners. Ideal for painting window frames.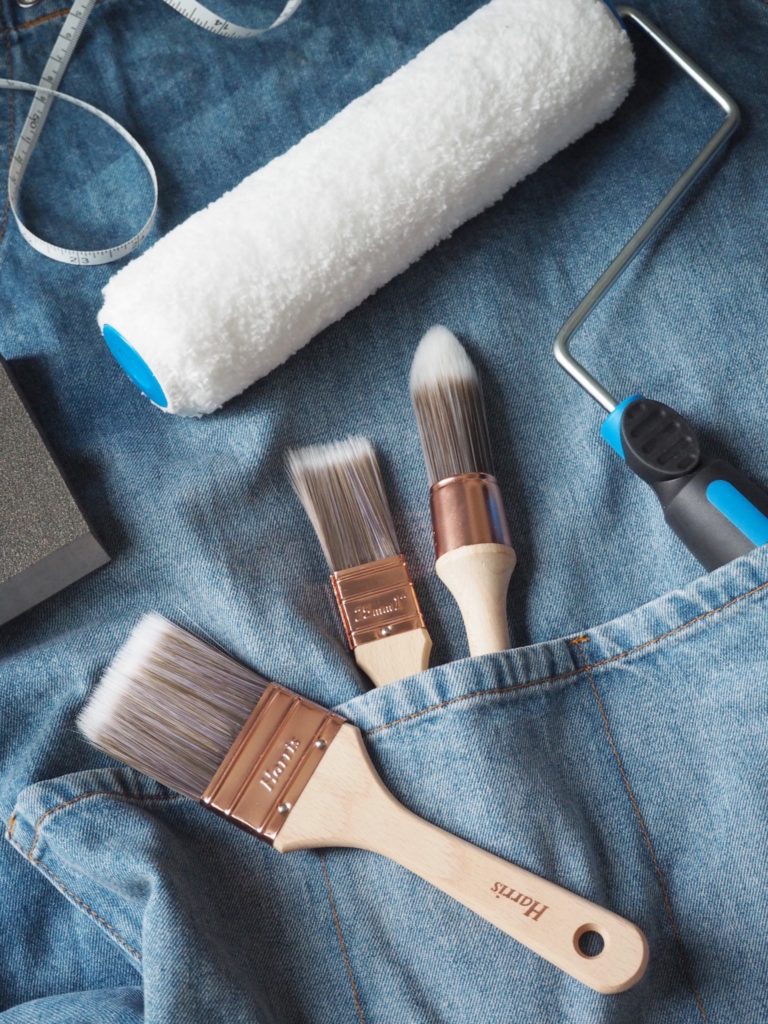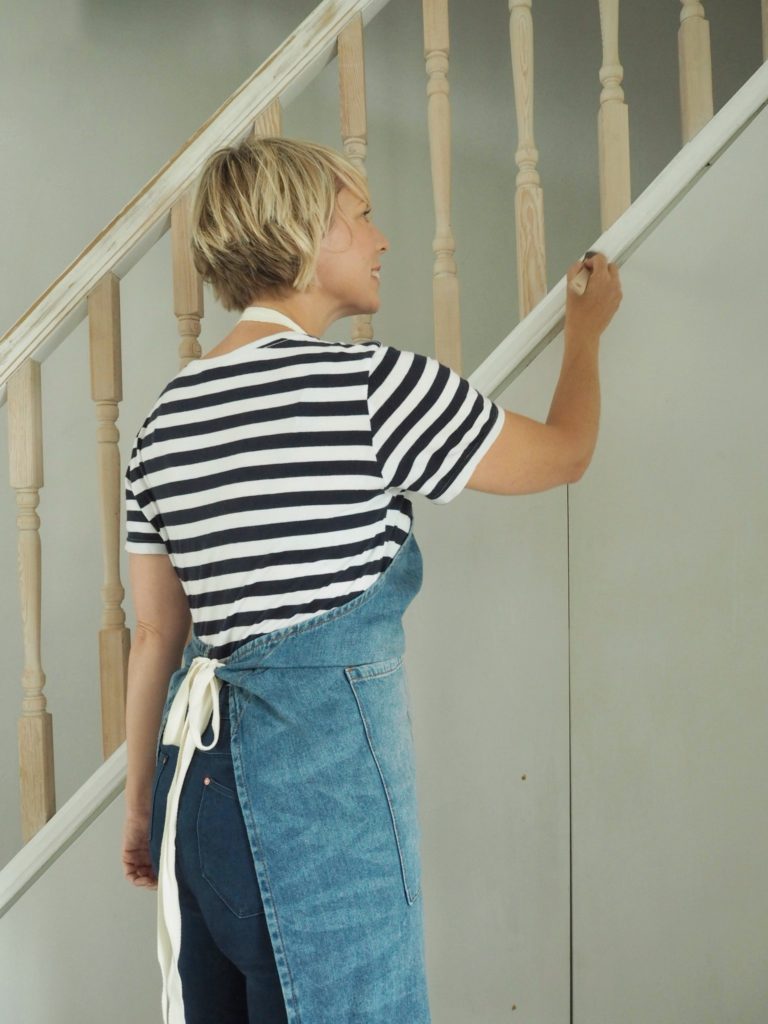 3/ Pick the right bristle type
There are two types of paint brushes – either synthetic or natural bristles. You'll need to make sure you choose the right bristle type for the paint you are using
Synthetic paint brushes do not absorb as much water as natural ones, making them ideal for emulsion, water-based undercoats or gloss paint.
Natural bristle brushes are made for oil-based products. The bristles split naturally which make them extremely absorbent of the paint, resulting in faster painting without streaks or drag lines.
I found this blog post HERE really handy for working out which brushes I needed for my latest DIY project. You simply put in the job you are working on (from painting to ceilings to garden fences) and it advises on which paint brush is fit for the job.
Picking The Perfect Paint Brush
If you are new to decorating, start building your own paint brush collection picking a mix of both synthetic and natural, in several sizes. Remember, make sure you pick the right brush, depending on the surface or paint you are working on. For longevity, take care of your brushes, washing them out properly after use.
I hope you have found this buyer's guide helpful. Let me know in the comments below.
Enjoy the rest of your week.
You May Also Like
Review of Warmup Underfloor Heating in my Kitchen
Your Essential Bedroom Makeover Guide
Guide To Picking The Perfect House Sign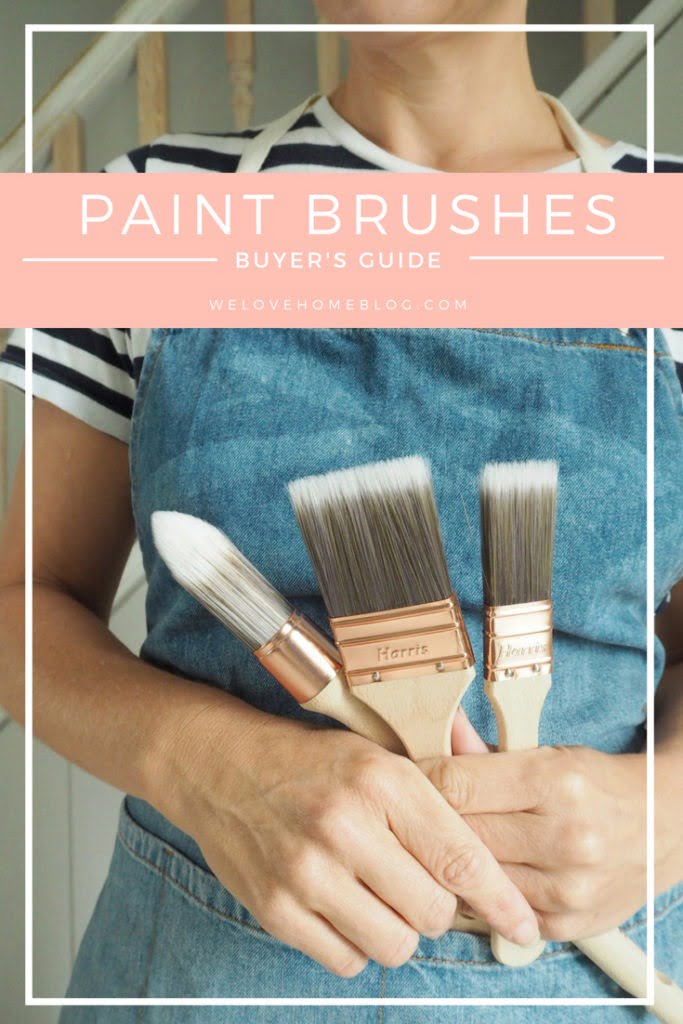 ** This is a sponsored post. All thoughts, opinions and photos are my own. For more information on Harris, you can browse their vast collection of paint brushes HERE.