If you have been popping by my blog for a while now, you would know my love of clothes – especially anything vintage. Here are my expert tips on how to buying vintage clothing so that you can find that unique item that will give you an individual style.
The first item of clothing I ever bought for myself was a vintage leopard print coat from the 1960s which I still wear today. My love of vintage clothing knows know bounds.
But it can be tricky to get it right – and I have made some serious fashion mistakes over the years!
To help you avoid repeating my mistakes – here are my personal tips from years of shopping in charity shops, markets and vintage stores.
10 Tips To Buying Vintage Clothing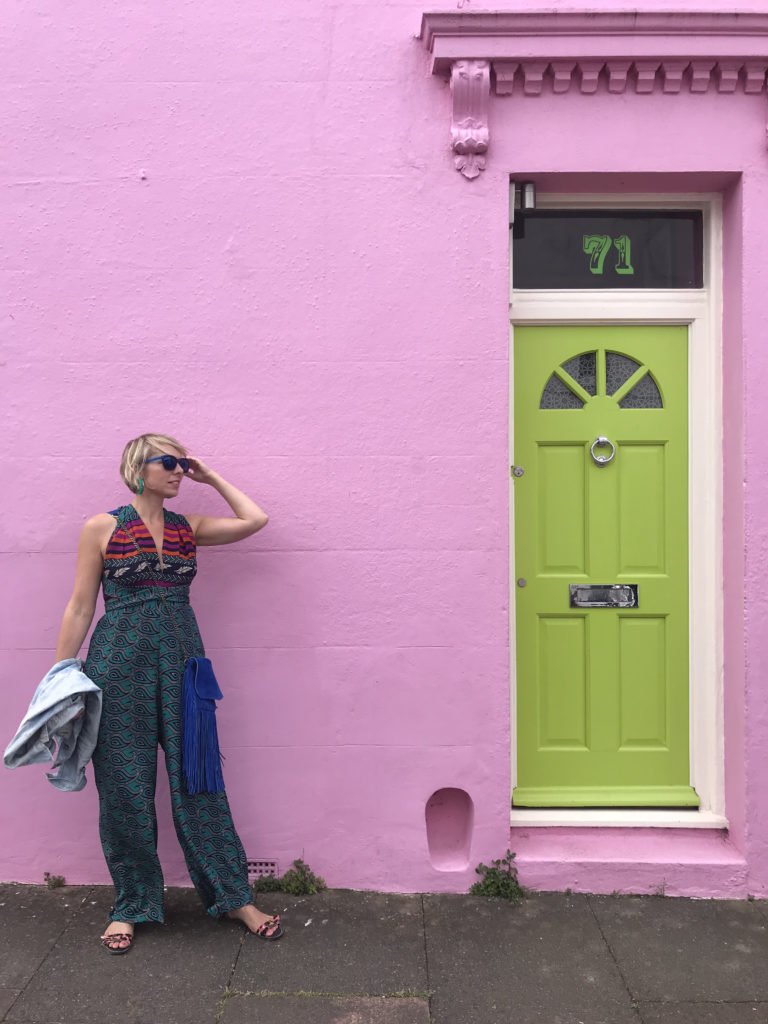 1. Know Your Vintage Shops
Not all vintage shops are the same! I love rummaging around in charity shops for beautiful bargains. The Red Cross in Shoreham stocks sample pieces from Cos and H&M for a fraction of the price. 
I'm also a huge fan of car boots sales. In Brighton we have one at the Marina which has a dedicated vintage stall. I have bought black suede boots for £5 and a beautiful blue silk jacket for £4.
Then in town the standard of vintage shopping carries Beyond Retro and To Be Worn Again have lots of items from all ears but they don't tend to edit their pieces so you will have to get stuck in to find something that is you. My fave piece from there was a silk top with a clown on it from Paris for £20.
For a special event – I love to shop in Wolf and Badger who specialise in vintage denims and worker. Or for a wedding I love trying on the Ossie Clarke dresses in Hope and Harlequin. Dresses can cost around £200 so take your credit card.
Also, don't forget the high street. TKMax have amazing last season designer buys. The pair of Marc Jacob sunglasses I wearing are from there. They were £150 but I got them for £30. Just makes sure you check the the lens are scratch-free before you buy.
2. Look As Modern As Possible
The biggest mistake you can make is when buying vintage clothes is to look retro or period. I can look like you are wearing a costume. Focus on the modern styles on the high street and dress your decade. Personally, I avoid wearing hear to to vintage as I can look like a cartoon character.
That doesn't mean dress your age but the decade that suits your body type. Women with narrow shoulders should buy 1940s or if you're slim then 70s is for you. Love bold patterns? Then you'll need to look for the 90s. Personally, I love dresses from the 60s and jumpsuits from the 80s – as they fit my tall figure and my pear shape. But I mis it with new things I have bought from Zara or H&M to keep it looking fresh.
3. Don't Get Seduced By The Label
The best (and worst) thing I ever bought was a black silk jacket by Zandra Rhodes. I adored it but I looked like a bin man in it. Even the great couturiers did bad clothes – this is something I have to tell myself all the time. It ended up on eBay. Now, I look at the shape – and it is happens to be designer, then great. But it is not the main reason why I'm buying the clothing.
When you start shopping in charity shops I also look for good high street brands, Top Shop, Whistles, Cos and Zara all make clothes that will last even if bought second hand.
4. Quality Is Paramount
Look out for stains, marks, holds, sweet stains, broken zips and missing buttons. You will never be able to get stains out properly. You need to invest in vintage clothing that is perfect. And yes, a loose hem is a nip and tuck but you will never get round to repairing it completely with our busy lives.
5. Always Check The Soles Of Shoes
I have bought so many pairs of vintage heals. They are so much more comfortable than modern heals for me as the fit can be wide (and someone has done the hard work of wearing them in too.) Never buy shoes that need new heals or need new heal tips as this ends up costing around £13-20 when you may be better off buy new for that price.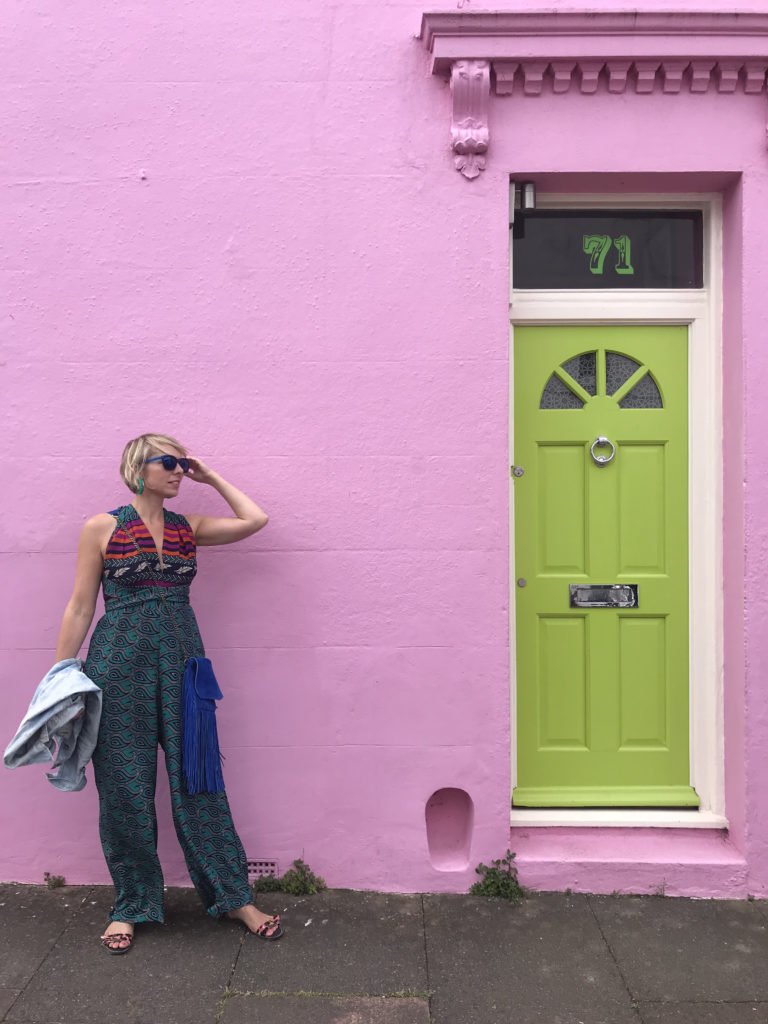 6. Don't Pay Attention To The Sizes
In the past women where a lot smaller and so a size 10 from the 80s really could be a size 6-8 today. I am an 12 but fit an 80s 10-14, a 60s/70s 12-14 and a 50s 14. I tend to buy clothing that is oversizes – I have an 1980s white wool coat that is a size 16 but on me it has that large oversized fit that is bang on trend for today.
Oh – and this is one of the reasons I avoid buying vintage clothing on eBay as you never know the fit sadly and it can be a costly mistake.
7. Try Clothes On
When I got to a vintage shop I usually try on armfuls of clothes. If you like it the pattern, shape or style, then chances are you will like it on you. Sometimes an item of vintage clothing can look not sit well on a hanger, so try it on. This is the best part of buying vintage!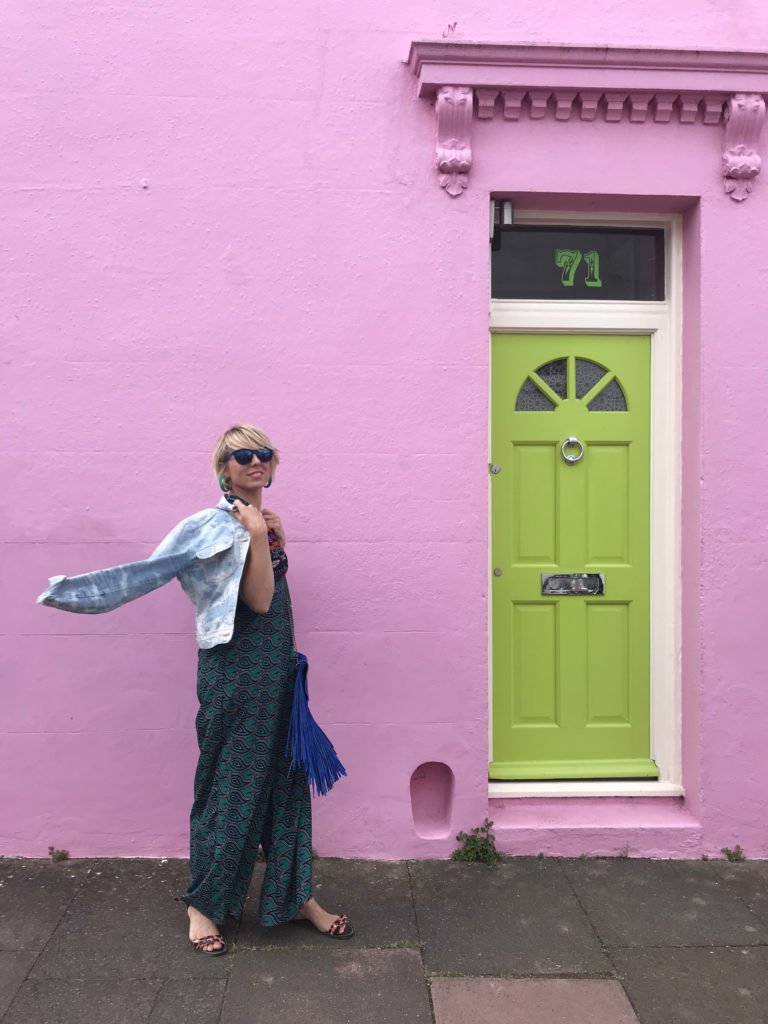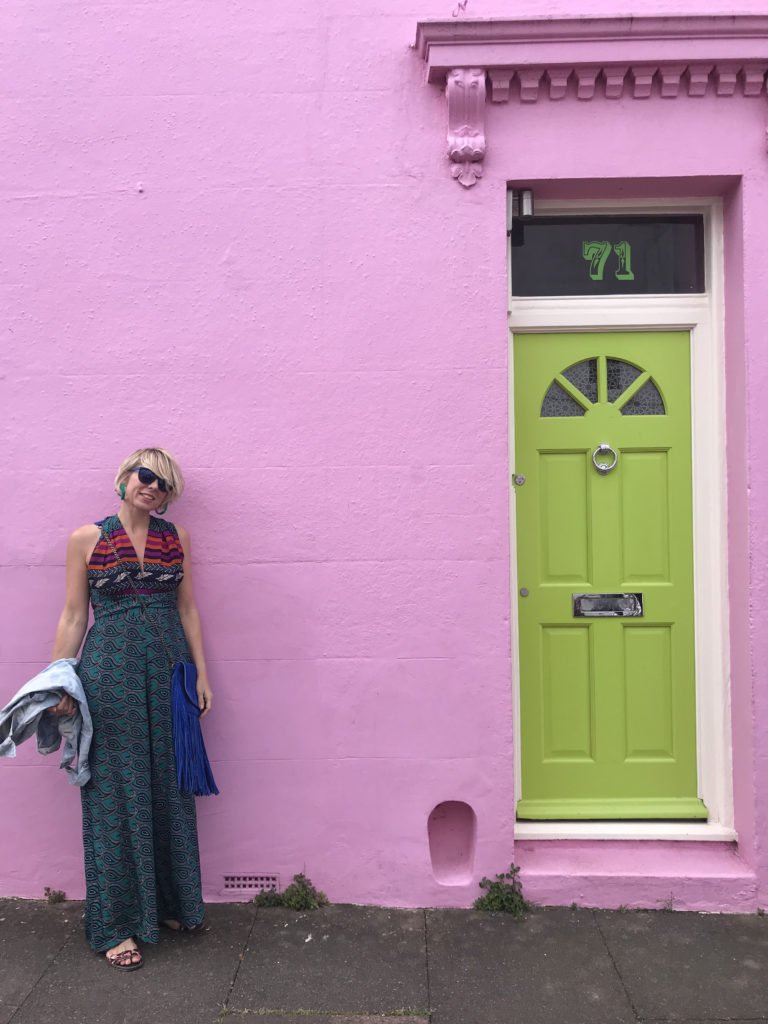 8. Feel The Fabric
You may fall in love with a beautiful dress or a stunning shirt but if it is made from man-made fabrics – think twice. I have a few jumpsuits that are made polyester that I love but I can only wear them in the evening for short periods of time as they get too sweaty. Now, I look for cottons, silks, linens and denims which I can wear all day long.
I always touch the clothing to make the piece still has life in it. There's nothing more heartbreaking than buying something and then it falls apart on you. If an item looks like it's cracking, pulling, falling apart, or fading, it's probably best to leave it.
9. Start With Cool Accessories
Buying vintage jewellery is a great way to dip your toe into the world of vintage. It gets you out of basic style and has a making giving you a distinctive look.
Some of my fave items I have bought are jewellery. I have an amazing gold pyramid necklace that I bought in Glastonbury for £1 which gets so many complements when I pop it on. I have lots of vintage rings and big bangles  – I tend to go big and go bold.
10. Look For Re-worked Items
My latest passion for vintage clothing has taken me to buy clothes that have been reworked with a modern twist. I have a blue and white jumpsuit (I own a lot of jumpsuits) that was once an 80s dress by Left Over Threads.
Above at Snooper's Attic in Brighton there are lots of independent designers making clothes made upcycled fabrics like jackets embellished with vintage patches and dresses made from several pieces worked together.
The jumpsuit you can see in this post is by Kate And Aud from made from retro Indian silks.
Oxfam has a whole re-worked section where local fashions students customised jackets and skirts to create one-off items that look like designer pieces for around £30.
I also update my vintage clothing myself. The denim jacket I'm wearing here was £4 from a charity shop. But I have died it dark then bleached it again, then tie-dyed it. I keep changing it each season to suit my look.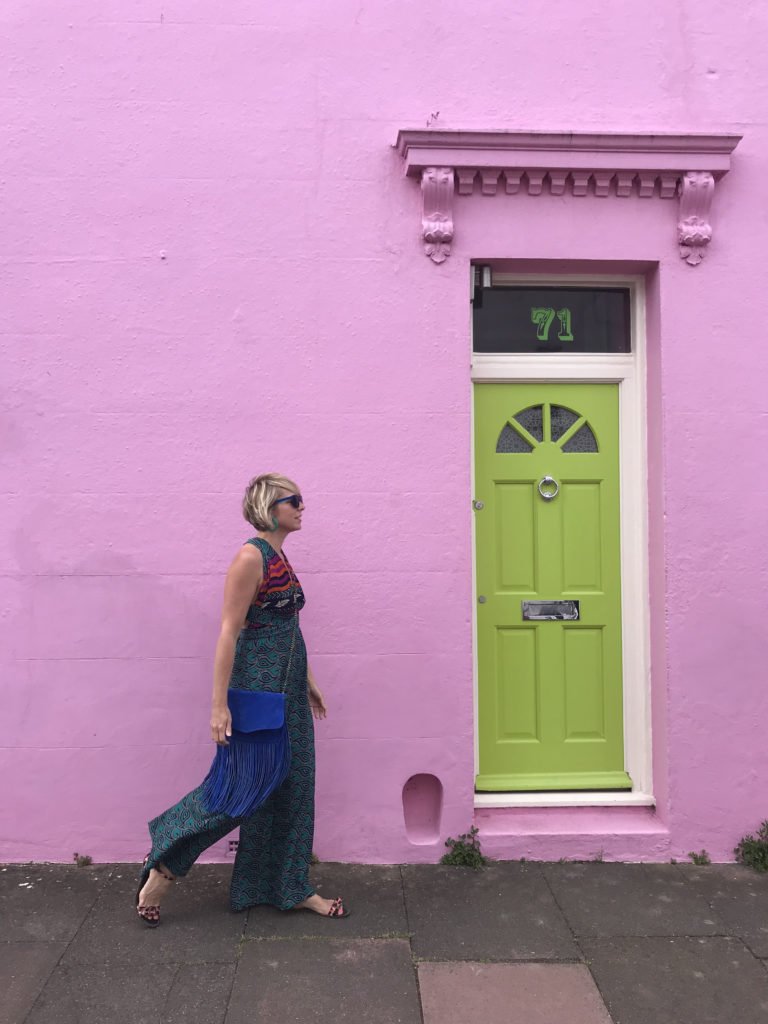 There is my top 10 tips to buying vintage clothing for you – I hope you have found it helpful.
Do you love to wear vintage clothing as much as me? If so, I'd love to know. Pop a comment in the box below.
You May Also Like
3 Ethical Fashion Looks You'll Love This Summer
My Secret Paris: Palais Royal and that red skirt