Yes you saw that right! It's me and Laurie dressed as elves! We were asked by Dunelm to be part of their Elf store takeover at their flagship store in Nottingham. We were on hand to spread the magic and sparkle with Christmas wreath making workshops. Let me share with you below the beautiful wreaths we made, as well as a few funny photos.
Last week was a busy one for the Secret Styling Club. Dunelm asked us to host not one but two bespoke workshops with a very Christmassy theme.
On Wednesday, we hosted the first workshop was held in the ever-so-fancy Century Club in Piccadilly, London for a select group of influencers and we hosted the event with instagram cleaning super hero, Mrs Hinch.
If you haven't heard of Mrs Hinch – let me fill you in…Sophie is the cleaning-mad woman behind the handle @mrshinch. She has become very popular for her love of shiny surfaces and for giving all her cleaning products names!
We shared our secret styling tips with over 30 wonderful bloggers and instagrammers. And we made beautiful living table centrepieces for your Christmas dining table using moss, decorations and fresh bulbs. You can see that all shared here at @dunelm_insiders.
Christmas Wreath Tips With Dunelm Mill
Elf Store takeover in Nottingham
Then on Saturday, we drove up to Nottingham to be part of the fantastica elf takeover for Dunelm flagship store. The store itself was renamed Dunelf!
We created beautiful hand-made wreaths made from a faux flowers, fresh eucalyptus and decorations all that you could find in store at Dunelm. We got everyone involved, making over  25 wreaths with the lovely Dunelm customers. We made classic red and white ones with tartan ribbons. Or silver and blue ones for more modern homes.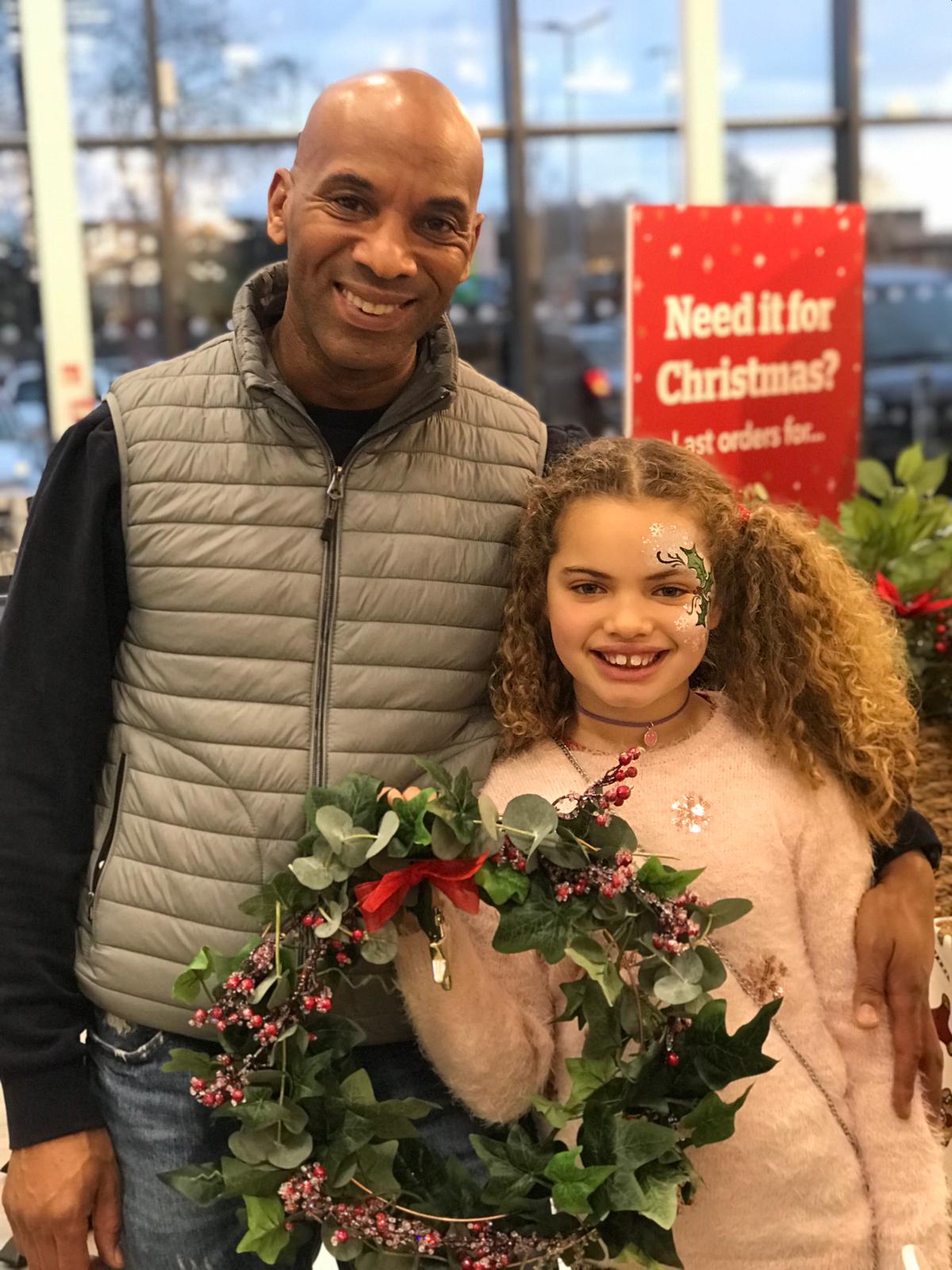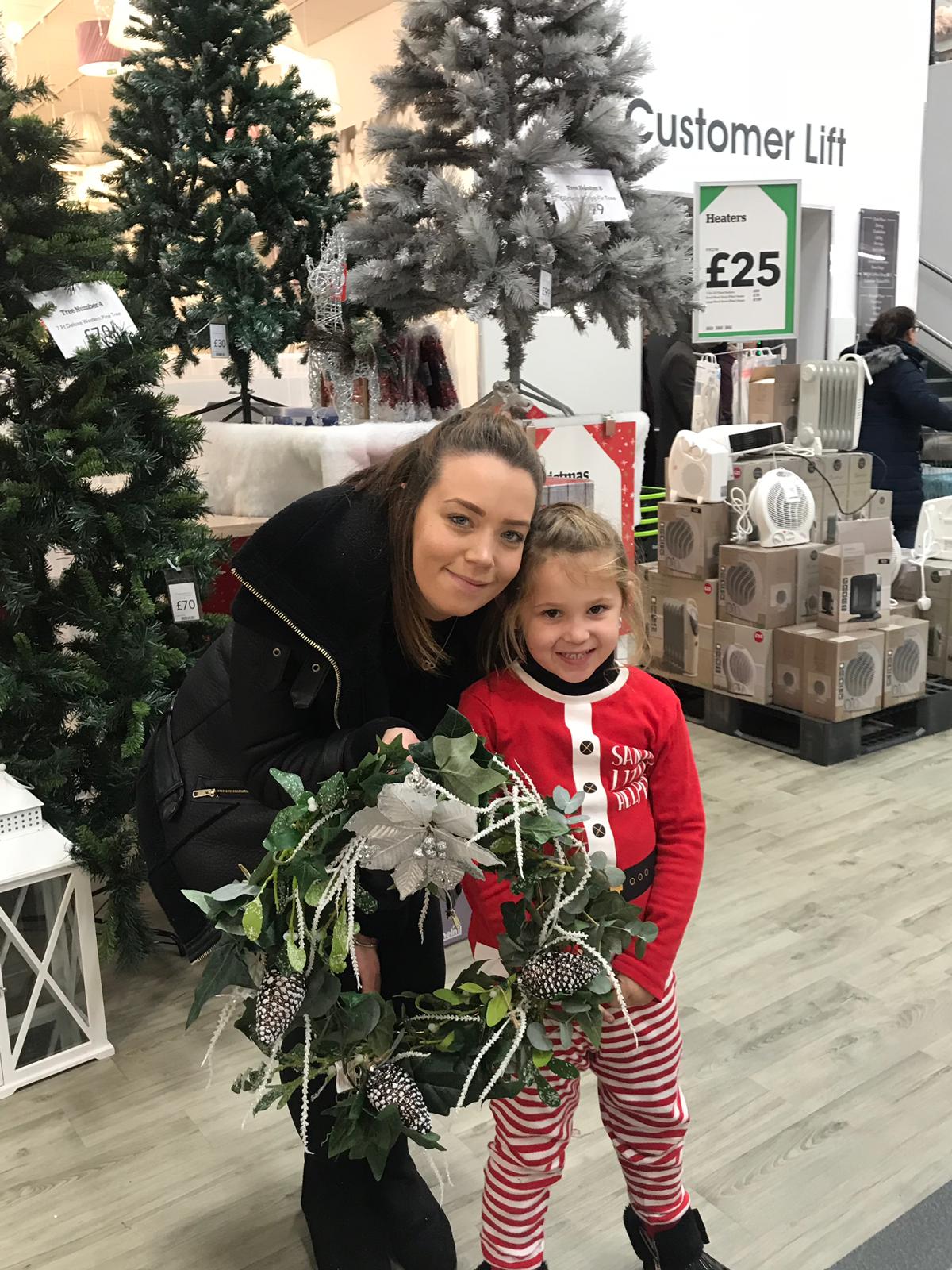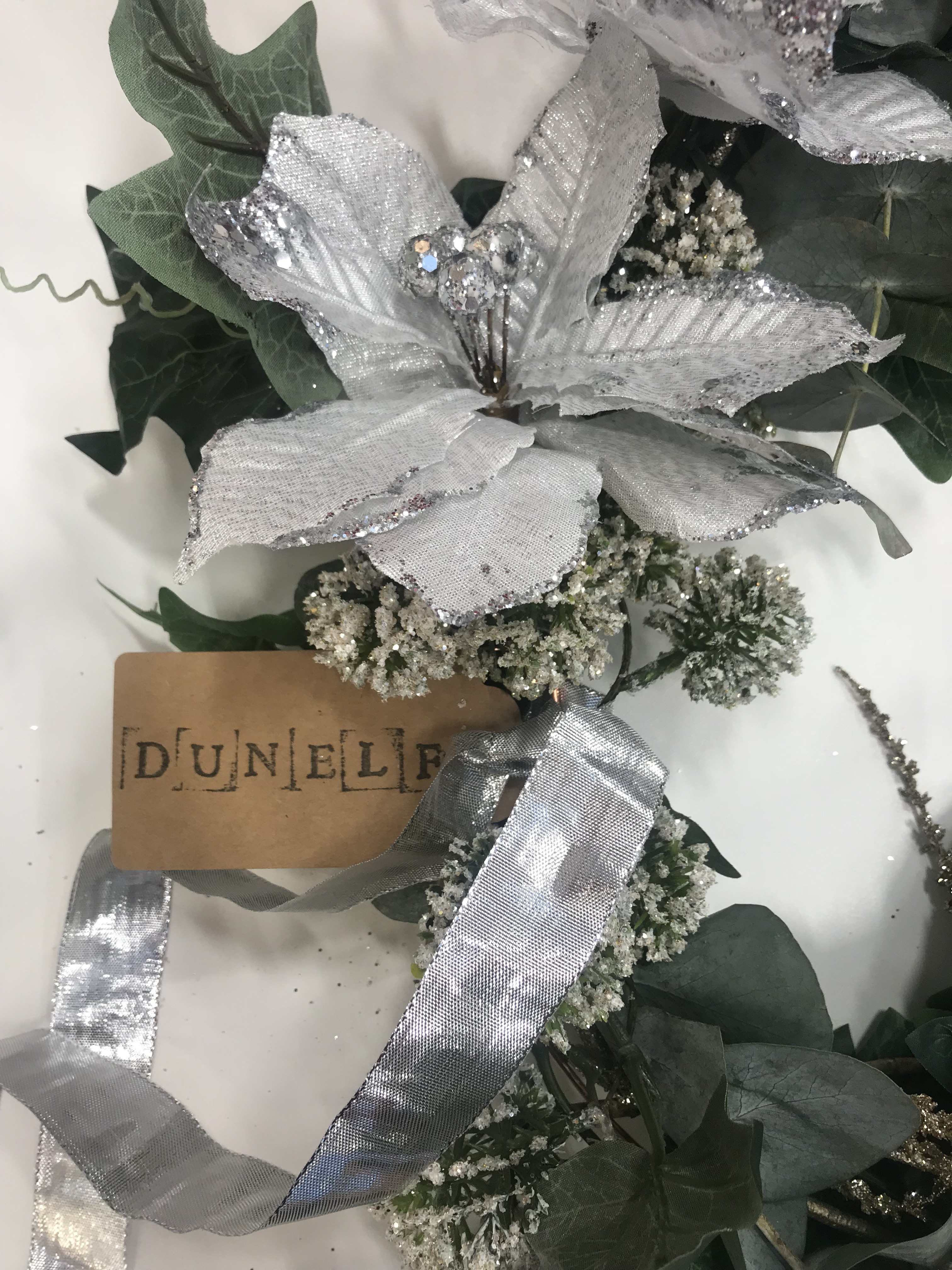 We had the Christmas tunes blasting and mince pies on hand throughout the day. It really got me excited for Christmas. Have you started your Christmas decorating yet? I'm going to do mine this weekend.
Laurie & I are planning lots of workshops for next year and a few secret surprises too. Make sure you pop back on my blog or check my instagram to see up and coming dates.
Have a great day.
You May Also Like
Festive Feast With Ikea And Secret Styling Club
Christmas Styling Tips With Next
Decluttering Tips With Secret Styling Club & Neville Johnson