In July, the Secret Styling Club were invited by Next to host a bespoke workshop at their big Christmas trends event at a fancy location in London. Come take a look at their glamorous fashion and interior design event with me #HouseOfNext.
What is House of Next? It was a star-studded week-long event held at the former Indonesian Embassy in central London in July.  The whole house was decorated from top-to-bottom with all of Next's latest trends, fashion and buys for the season ahead. #HouseofNext had catwalk shows, Instagram edits and celebrities dropping in and, of course, lots of Christmas trees.
That's where Laurie and I stepped in with the Secret Styling Club. We have been hosting our styling workshops since January, and when the team at Next heard of our passion for interiors – they asked us to create a bespoke design workshop for 20 selected competition winners.
We were to be the main event for their House of Next interiors day – ekk!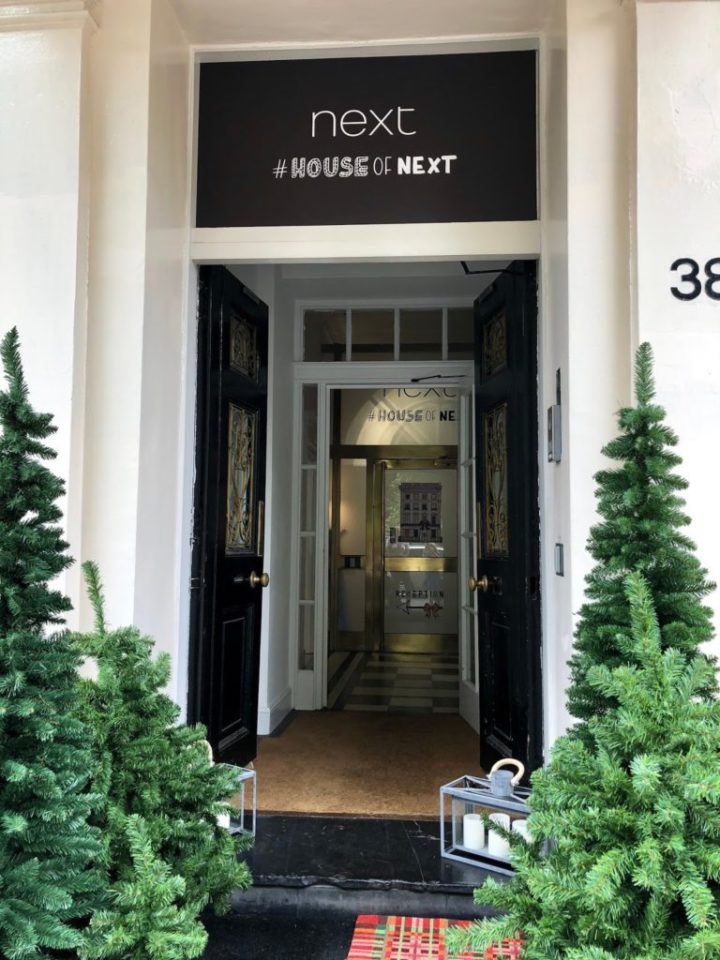 The building was wrapped up with a giant bow – just like a present –  with a wreath on the door and a Next branded cab (which was actually a photo booth) parked outside. I missed Emma Willis who is their brand ambassador BUT I did get to meet Kate from Mad About The House and Erica Davis from The Edited.
And I'll let you into a little secret – if you love sequins, velvet and a whole lot of sparkle then you are going to love their decorations!
Christmas Workshop With Secret Styling Club At #HouseofNext
As part of the workshop, we chatted through the looks that you will see hitting the high street this winter – from crafty gifts to glamours golden decorations and lots of tartan.  As interior Stylists, Laurie & I shared our professional tips to decorating your dining table for the silly season.
We had so much fun chatting through the trends and making beautiful wreaths for the event using Next's faux flowers mixed in with real blooms. Our competition winners got to take away a goodie bag filled with candles and treats – as well as their homemade wreaths.
Laurie & I got to have a sneak peek at the upcoming trends after our workshop, and we took so many Instagram Stories between us!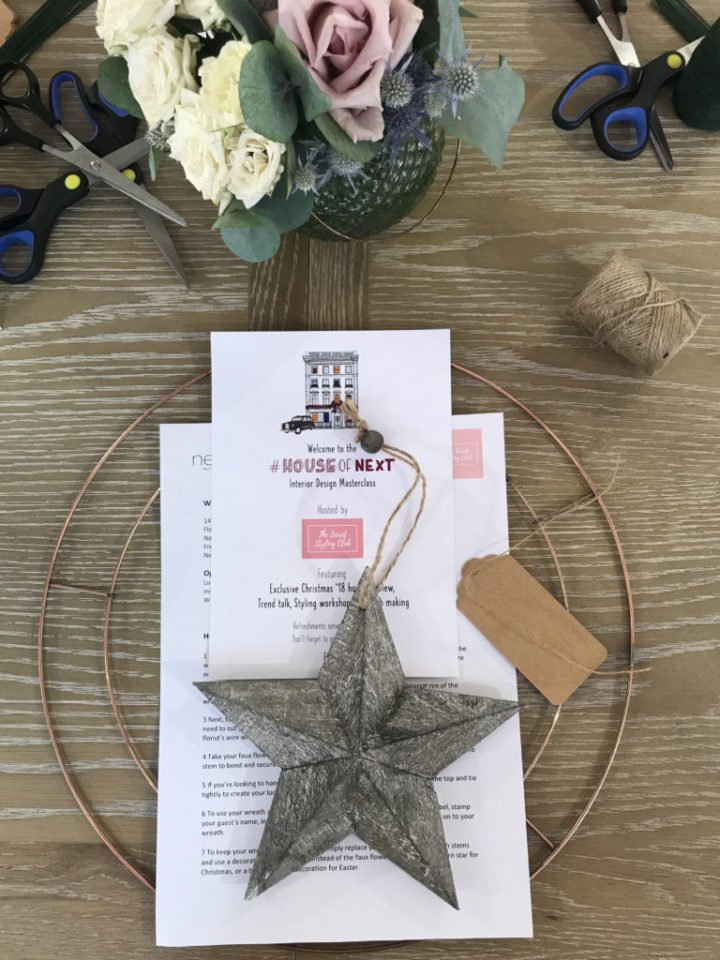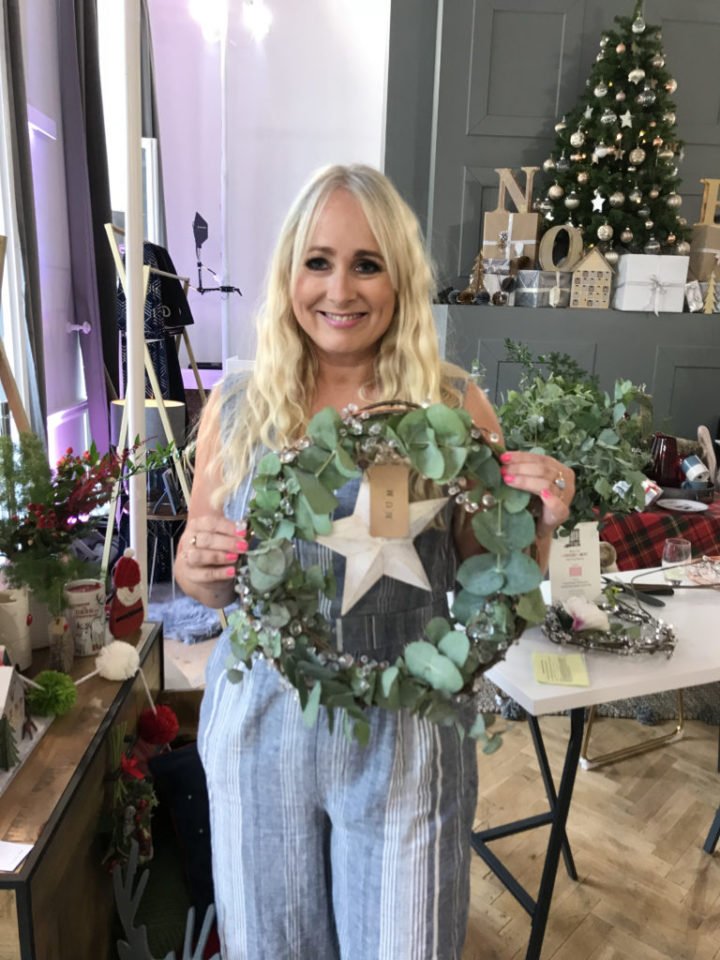 Hosting our design workshop at the House of Next was such a fun day – and the ladies who won our competition were so charming (and creative). It didn't feel like a whole lot of work tbh! If you want to see more of this house check out their hashtag #HouseofNext
Thanks to the Next PR team to inviting us. And I can't wait to see these new collections hit the shops soon. In fact, I'm styling the Next Christmas catalogue which is appearing in-store in late October. Keep your eyes peeled for that.
Maxine x
You May Also Like
Christmas Interior Styling With Next
Guide to Lighting Your Dining Room This Christmas