Tips on how to get your home on interiors blog, Apartment Therapy.

Today, I'm doing a little flashback to the time my instagram-famous kitchen was on one of the best interior design websites in the world IMHO – Apartment Therapy. With my key tips on how to submit your home to Apartment Therapy.
I remember when I got the call last September from New York to say they had spotted my kitchen and asked if they could share my before and after on the blog. I played it all cool – and then as soon as I hung up the phone, I called my mum and cried when I told her!
I got all emosh as my kitchen makeover was an utter labour of love. Before it was a mess of 90s units, cold terracotta flooring and it smelt of damp. Four months of solid work and hours agonising over unit colours, storage and picking patterned tiles. And of course – the DIY copper handles!
Before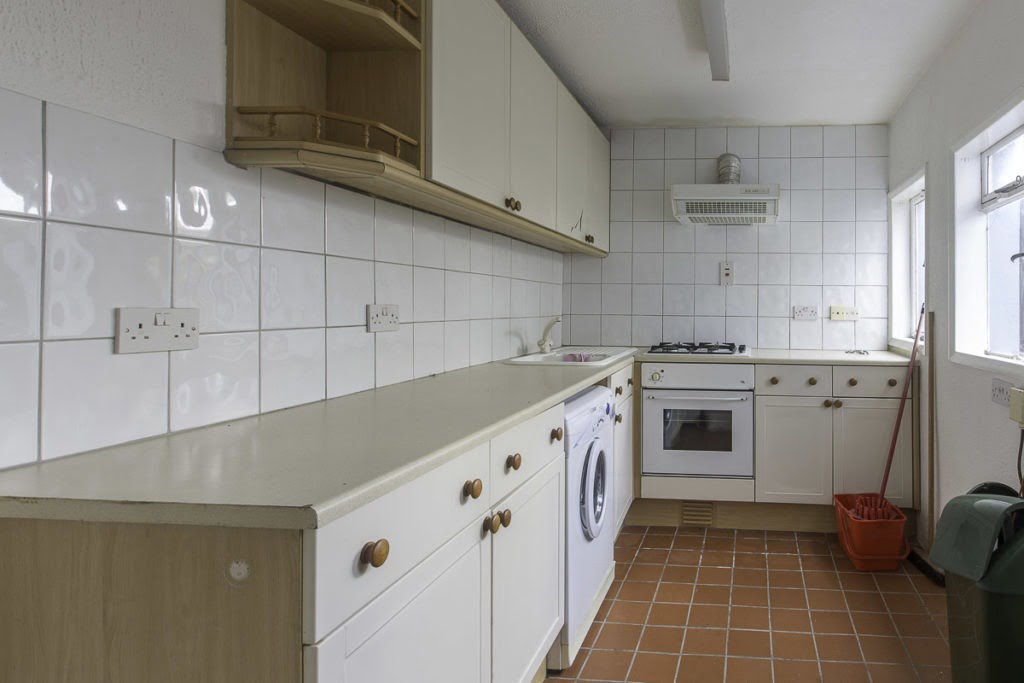 Guess what they called the feature?  'Before & After: A Hostess With the Mostess Builds Her Dream Kitchen' – which I find hilarious as my mum knows, I'm not a huge fan of cooking (although I do love a kitchen party.)
After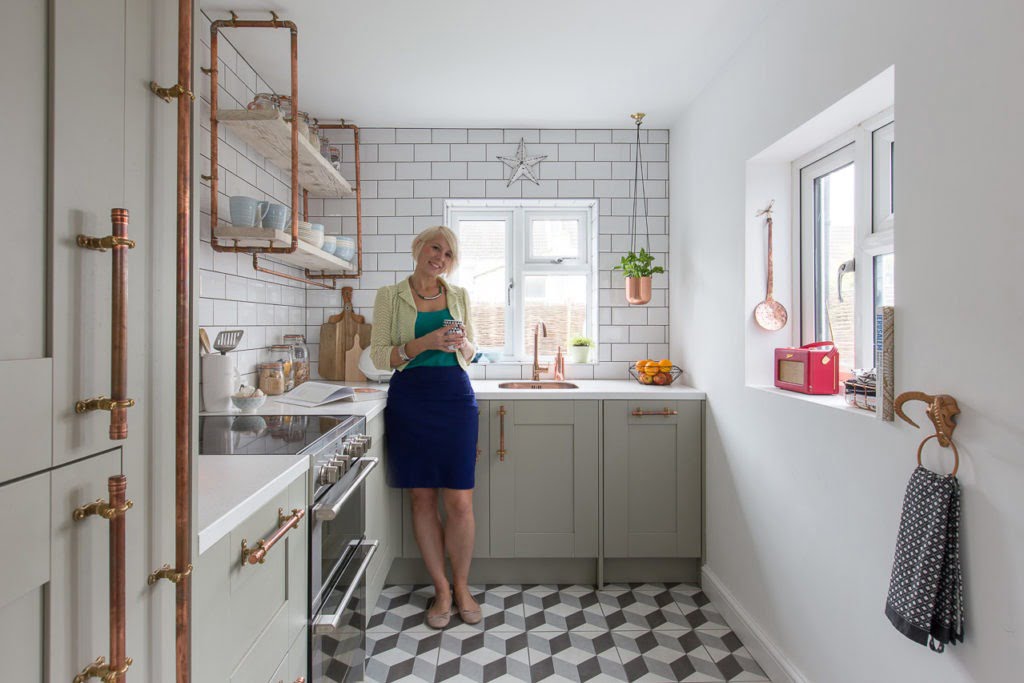 Just for you, I've here's a link to the feature, complete my before and after pictures of the We Love Home kitchen. I hope you like it as much as me!
How to submit your home in Apartment Therapy
Why not send the team at Apartment Therapy pictures of your home? My tip is to make sure to tag you home on instagram with their hashtag #apartmenttherapy so they can see you. That's how it happened to me.
Hope you are having a great week!
Love
Maxine
PS Don't forget to share this post with a friend looking for small kitchen inspiration! 
You May Also Like
Top 10 Do's and Don'ts to Kitchen Planning
6 essential design ideas that every small kitchen needs
Make your kitchen lighter and brighter with this one trick