Hello! Welcome to the first post in my 'Interior Styling For Beginners' free online course.
Today we are going to learn how to create a mood board for your home.
Main Image | Little Greene Paint Company
What is my interior styling course for beginners? It's a four part interior styling course that takes the shape for 4 blog posts that guide you step by step so that you can style your home to perfection. In part one of my 'Interior Styling for Beginners' course, I'm going to show you how to create a mood board for your home for each and every room.
How To Create A Mood Board
What is a mood board? And why is a useful.
Our homes can be the true reflection of ourselves and where we want to be. But creating a home that truly represents you can be a struggle to visualise. In the same way you may create a vision board for your career or life goals, create a mood board for your home helps you focus your ideas and your decorating ambitions.
Mood boards are an important starting point when planning a decorating project yet most do not know where to start.
This is why a mood board is the perfect starting point for creating your dream home. It's a manifestation of how you want to live your life at home.
I love making mood boards. They are where I start when designing interior shoots for magazines. They help me gather all my ideas in one place. They are so easy to do and they are fun too. You'll love spending an afternoon visualising your dream home.
Here's a living room mood board…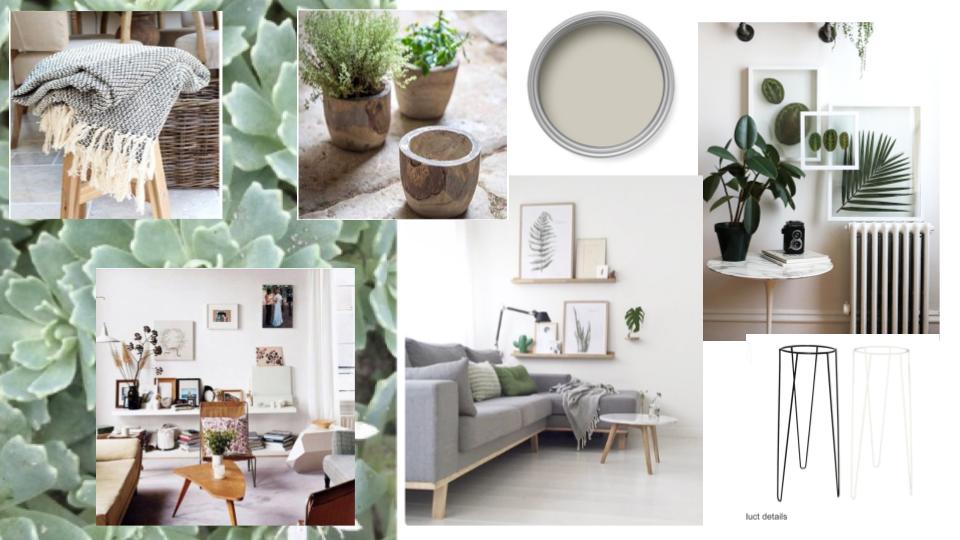 Notice how this board contains lots of ideas including layout ideas, furniture options, plants, colours as well as accessories, lighting and flooring. Make sure you put all elements of your room onto your mood board because you'll find it helpful when decorating your home.
Before you start, ask yourself the following key questions:
What colours are you naturally drawn to? And which colours make you happy?
Picture your dream home? What does it feel like? Is it light and airy, or cosy and inviting?
In your own home, how do your family enjoying the space?
How do you want to feel when you open your front door? Revived? Or relaxed?
We will all have different answers to the questions above – which our homes are why such a good indicator of we are how feel inside and out. Have your answers in mind when creating your home mood board as these elements will make your interior dreams a reality.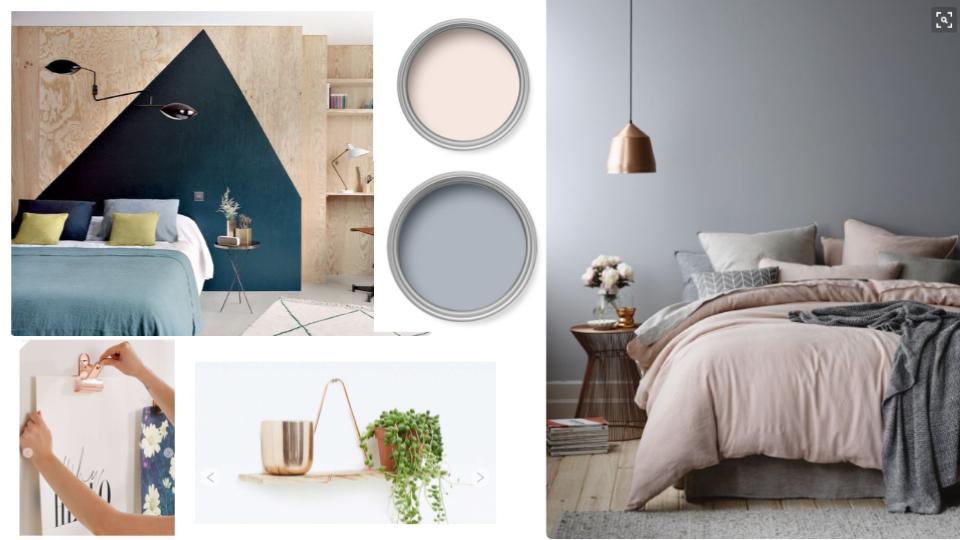 Once you have had a good think….
Begin by rummaging through your own drawers and storage boxes for invitations, cards and other memorabilia or start a collection from scratch. Seek out printed matter such as maps, gig flyers, or old stamps – things that represent the present and the future for you, your family and your home.
Using images torn from magazines, old photos from our childhood homes or much-loved holiday spaces, or even images from books or quotes from novels help you to pinpoint exactly what you want for your space. Pinterest is great for gathering ideas but there is nothing like getting your hands busy cutting and sticking to truly be inspired.
What you'll need to create your mood board
Glue, paper, magazines, scissors, paint charts, wallpaper and fabric samples. And lots of coffee.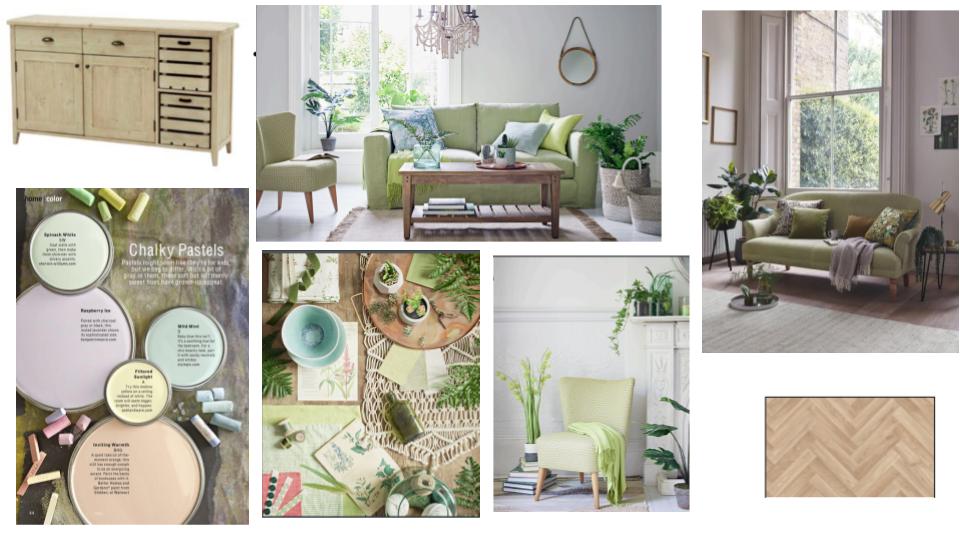 What to put on your mood board
You'll want your wallpaper samples and paint charts on there. If you are going for a paint colour on the walls, don't put the paint chip on your mood board – put a painted sample so that you have the true colour.
Gather all the items together and stick and glue onto a large piece of paper. Set aside time to put your ideas down in one place.
Don't be afraid to edit, put items on and off again, or to make changes. Ask you family for their input to make it a cohesive experience. Don't be afraid to let your creativity flow.
If you have troubled spots in your home (hallways, bathrooms and kitchens are usually key areas) make sure you include images on how you want these spaces to look and feel.
I love to put on handwritten quotes from books I'm reading on my board. As well as include pictures of family and friends on there as well to give your vision board focus.
You may find it handy to sketch out a map of your room with all the measurements written down on there. Especially, if like me you have unusually small alcoves and low ceilings.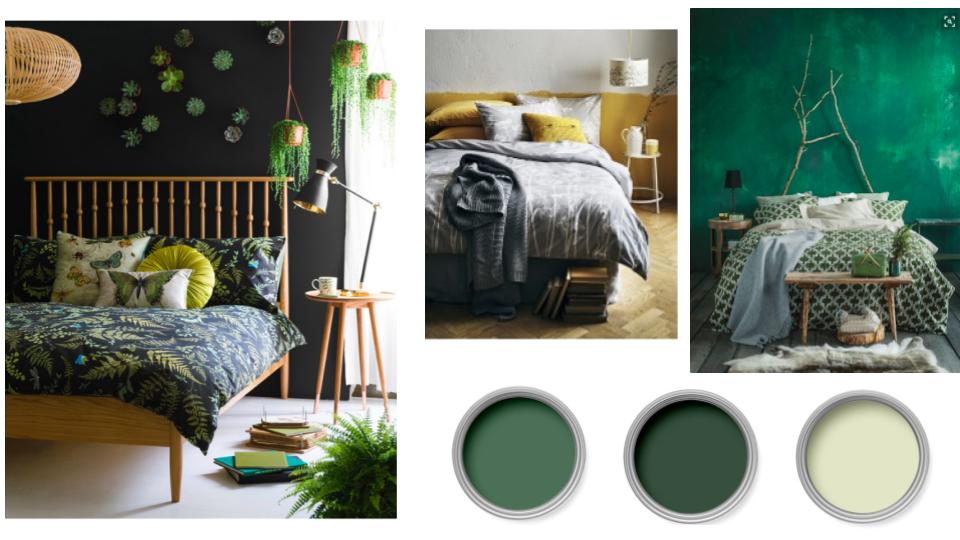 And add your dream areas – which can be something as simple as a reading nook, a space to craft or a place to meditate to an outdoor cinema to a walk-in wardrobe to organise your shoes. Focusing in on these dream areas, will give you a clear vision of what is important (and what is not important) for your home.
You'll want colour, texture and patterns on your mood board to help it come alive.
Your board will be a true reflection of your home and your homestyle, as well as what you want your space to look and feel. It will help your focus your ideas in one place and give you the confidence to make changes in your home.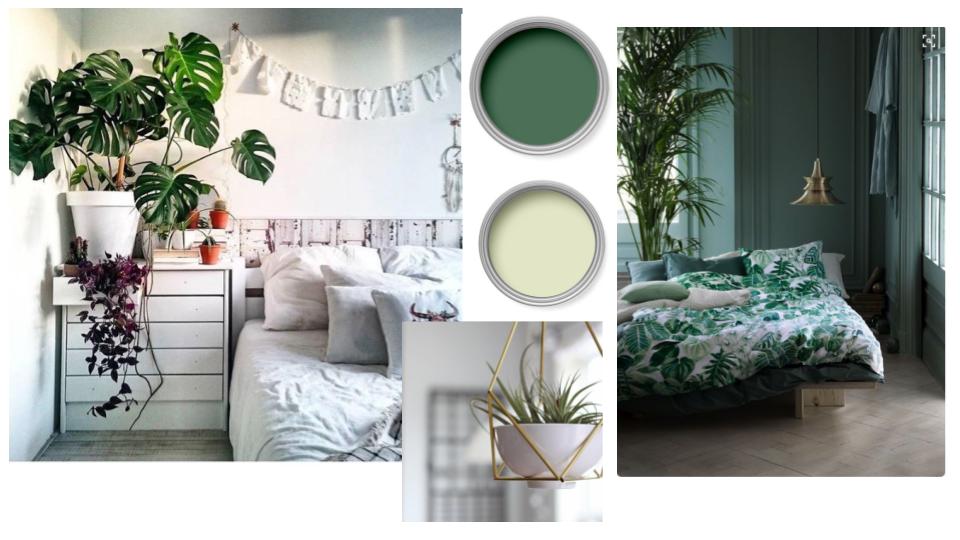 Want to create a mood board on-line?
If you prefer being creative on-line, then try using Canva or google slides. That's what I use for my professional styling as it's easier to pull images off Pinterest. It's simple to use, and will help you create stunning mood boards which you can keep on your smartphone. Handy for when you go shopping for your home as can check your mood board before you buy.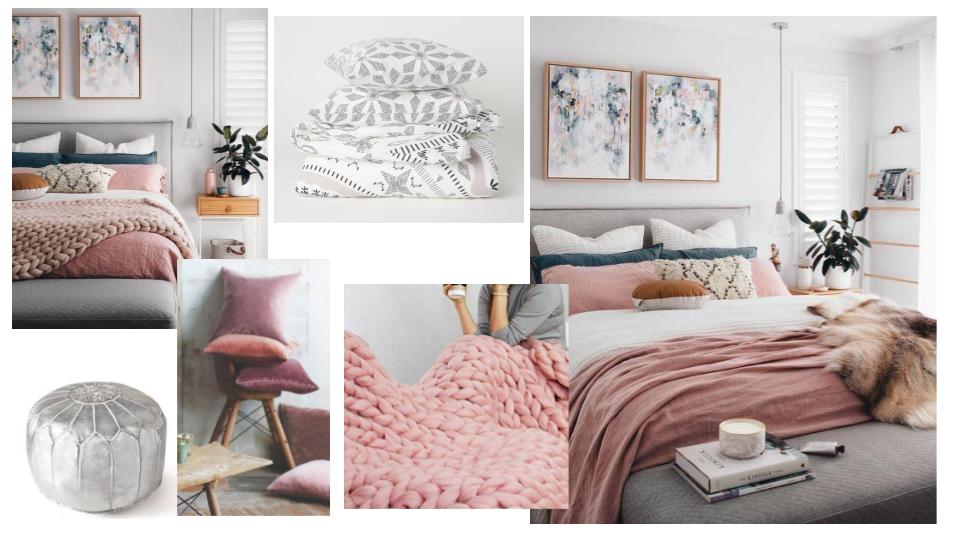 Once you have finished your mood board
Once you have finished, put your mood board up in place in your home where everyone can see it – like on the fridge, or in your home office or hallway. Take pride in your ideas for your home.
Take time to explain the details to friends and family. Talking about your ideas for your space will bring you one step closer to re-creating your dream home.
When thinking about ideas for your home, refer back to your mood board as much as you can. This will help you focus your ideas when decorating corners of your home. And it will help you edit your choices when you are shopping for your home, giving your a set of design goals to work towards.
There is no timeline for how long your vision board has to last. I make one at the start of each year but you can keep yours up for longer or make one every few months as your ideas change. Within a few months you will start to notice the subtle changes you make to your home will be guided by your vision board.
Take a photo of your mood board on your smartphone, and then take it with you shopping. Refer back to your mood board to check that any purchases you are making fit with your dream colour scheme.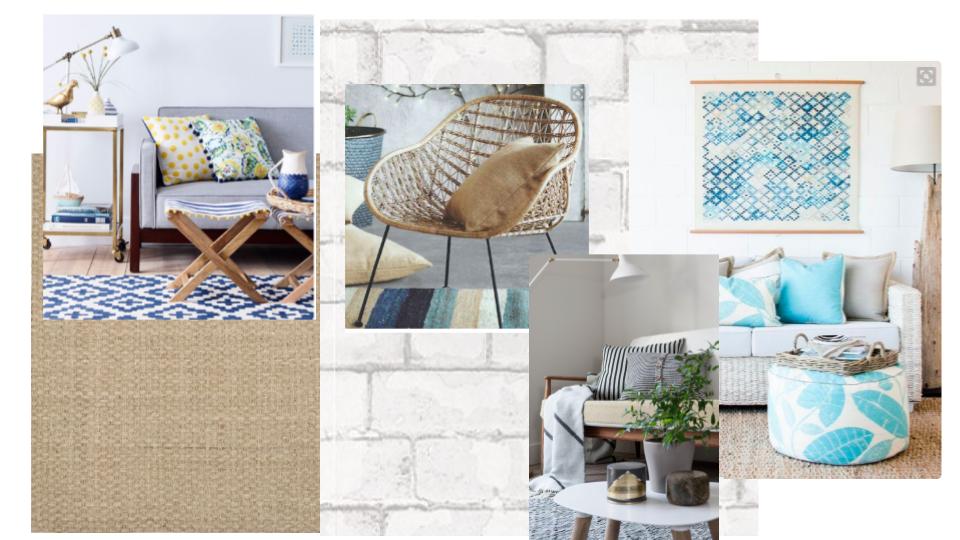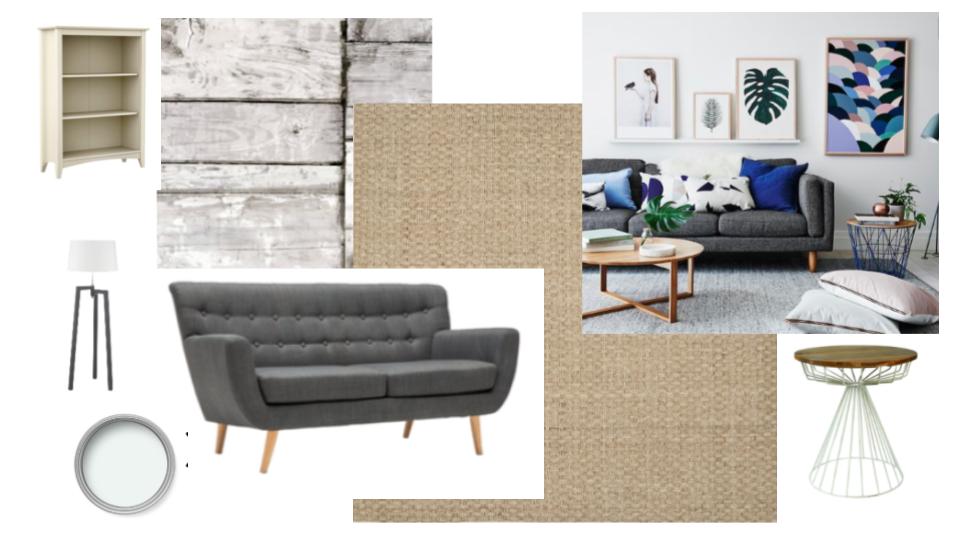 Little bit of homework for you…
I would love you to create a mood board using these tips. You'll make a mood board that reflects your space and how you want it to feel. It would be fab if you would be brave enough to share on my facebook page so we can all enjoy your mood boards. Click HERE to follow.
If you have any more questions, pop them in the comment box below and I'll ask them for you.
Let me know how much fun you have found this part one of the Interior Styling For Beginners. The next post is on Monday the 1st July.
See you soon.
You May Also Like
The Big Interior Trends for 2019
Home Decor Styling Tips From An Interior Stylist