AD // In collaboration with online mortgage broker Habito, I want to share my own home ownership journey. Today, I'm chatting about how I ended up in living in Brighton and how I bought my dream home.
Why I love living in Brighton – a change in lifestyle
Buying your first home can be as much a decision of the heart as it is about the head. Your home has to be the perfect fit for you. Where you live can have a huge impact on your happiness – don't you think? Personally, I think I feel so settled because I love living in Brighton.
During my 20s, I was living in London and working as an Interior Style Editor for magazines. House prices in the city were sky high so renting was my only option for many years. After a big life and career change, I gave everything up to travel the world. There were a few twists and turns in this story. But the short version is I ended up 10 years later in Brighton, looking for my first house.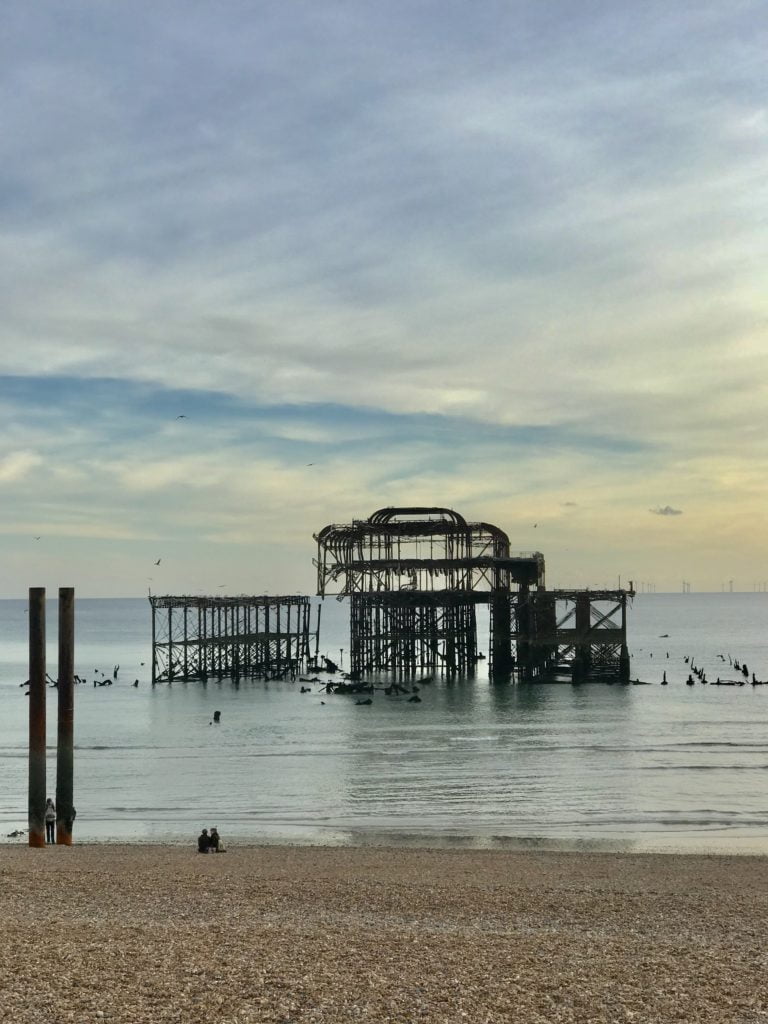 Brighton is my home town and I'd always wanted to return here one day. As people who have visited Brighton will tell you, this city has a magical feel to it. The place is on holiday mode all year round – there is an electricity about the place. I love living in Brighton and knew this was the city where I wanted to put down roots.
What's great about living in Brighton
There is so much to see and do. The Fringe Festival in May is one of the highlights of my year as I love the interactive art scene. The promenade seafront is so iconic and a joy to walk along even on a blustery winter's day. Brighton is moments away from the South Downs with its rolling green hills. Or you can stroll along the winding River Adur. All in all the perfect mix of country and coastal living. One of the many reasons I love living in Brighton.
Ask yourself, what do you want? Do you want to live in a bustling urban town where there's lots to do? Or be in a quiet spot where you can explore nature? Be open to living somewhere else that may have all that you want.
Exploring the area of Brighton
Before I put an offer in anywhere, I spent my spare time exploring the neighbourhoods of Brighton. This really helped me to work out where I wanted to live. I enjoyed dog walks in St Anne's Wells park and strolls in Brunswick Square. I checked out the numerous independent pubs and cafes dotted around town. From the Flour Pot in the North Laines to Marmalade Cafe in Kemp Town.
After months of house hunting, I focused my attention on a small area to the east of Brighton called Hanover. The area is made up of old railway Victorian workers' cottages in every shade of the rainbow. Positioned on top of a big hill, it's only 15 mins walk from town, seafront and racecourse.
The place has a unique feel, like a little village in the middle of a city. Hidden in the backstreets, there is growing urban graffiti scene. Artwork is dotted around the streets for everyone to enjoy.
After spending time in Hanover I fell in love with the area which has an active local community. In the summer, there are street parties where residents open their front doors and have a get-together. Living in Brighton, you are never more than 30 seconds from a pub. All famous for the good food and guest beers!
There's a strong community spirit. Like the gardening project where you can donate your kitchen leftovers to make your own compost.
Oh, and there is one of the nicest parks in Brighton. Queens' Park which has a duck pond, a clock tower, tennis courts and a dedicated dog park.
It's a great idea to spend time in the area you want to move to. You really need to get a feel for the place.
Taking on a renovation project
This two-bed property was on a quiet street in East Brighton, and it had been empty for seven years. The house was a huge renovation project but I was totally ready for it. Starting from scratch meant I could happily stamp my own mark on this house.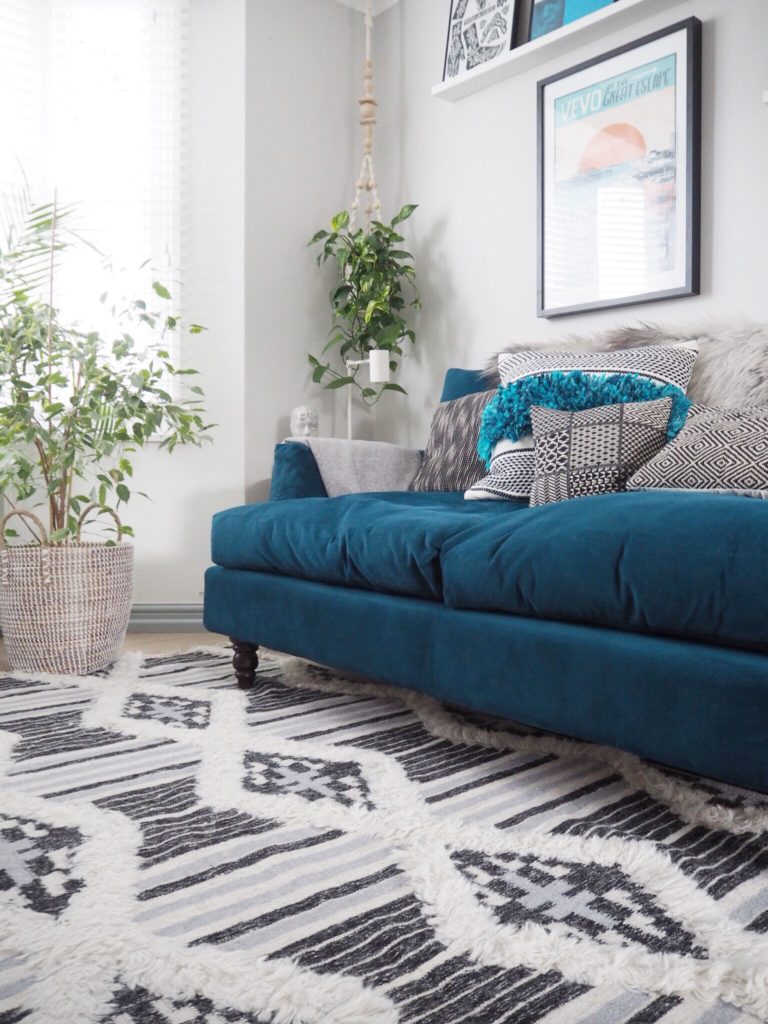 After viewing this house, my mum and I went for a coffee around the corner. We sat outside enjoying the sun and soaked in the ambiance of the area. I just knew that this house was the one for me. I had THAT feeling. When you know, you know. My dream of living in Brighton was getting closer!
This house was going to test my creativity (and resilience) for sure! With my day job as an interior stylist, I was used to undertaking big projects. But I had never renovated my own home.
Your dream home may not look like a dream when you first view it. Mine needed lots of work doing to it. But I could see the potential in the property to be a fab home. Look at other houses in the neighbourhood and be inspired by other renovation projects.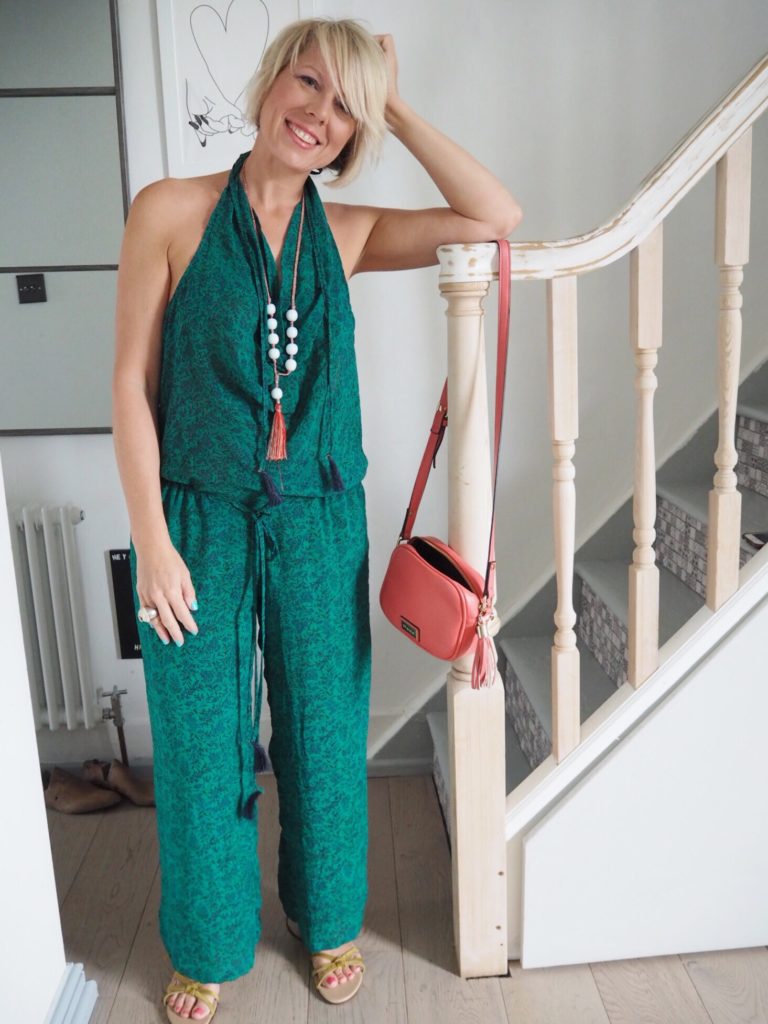 Dealing with finances
My main problem was not the state of my house but the state of my finances. I've talked many times on my blog about how tricky it was to sort out my mortgage. You can read about that here. I wish Habito was around back then!
What is Habito? It's a free online UK mortgage broker making mortgages easier. Ideal when you are buying your first home:
It uses technology to search the whole market. 20,000 products from 90,000 lenders – to match you with the best mortgage for your needs in seconds
Their online mortgage brokers then give you qualified advice, with no jargon and handle everything with your chosen lender
Which means you can get mortgage advice on your mobile, from the comfort of your own sofa. Their mortgages experts are online 'til 9pm Mon-Thurs and from 9-9pm Saturdays and Sundays.
Unlike a traditional broker, their technology analyses every mortgage on the market to find the best in seconds. From then on in are with you every step of the way. A dedicated mortgage expert keeps you updated with the progress of your application. And will always be on instant live chat to answer questions – with no need for drawn out face-to-face meetings.
Habito helps first-time buyers navigate the confusing world of buying a home which can feel overwhelming at times. It will also helps re-mortgagers save thousands a year. Did you know that 58% of all UK homeowners could save £3,000 every year by switching their mortgage? And it helps Buy-to-Let Landlords get a fast, simple mortgage for their new investment.
You can find out more about the process here.

As my mortgage is up for renewal soon, I gave the service a road service. It was super easy to do, taking about 15 mins in total. I could fill in lots of the info in while working from home. And when it came to the finer details I chatted to their online expert who talked me through my options.
Renovating my house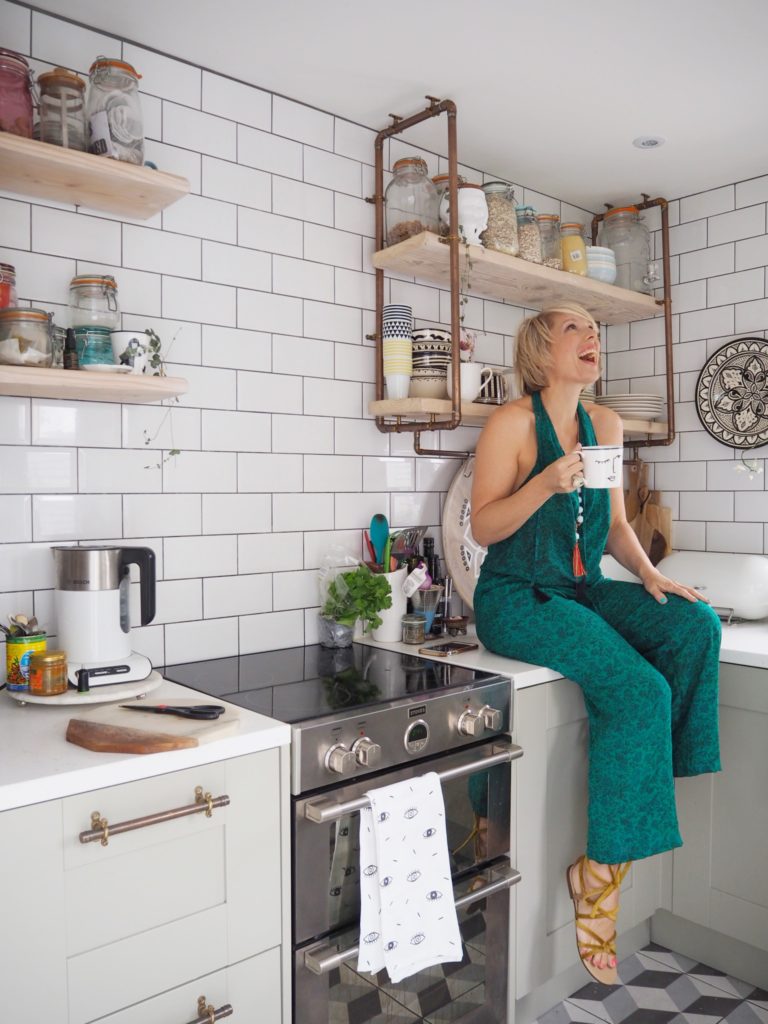 The first room I tackled was my kitchen. I did so much of the hard graft myself to save money. Stripping out the kitchen units and knocking out a window. You can read about that from start to finish in this post here.
The design of my kitchen was inspired by a local coffee shop just down the road. I loved their black and white flooring, the use of copper for handles and the open shelving. I based my scheme around this design. Adding my own touches like the plates and bowls picked up from Morocco and a hanging herb planter.
My garden is the last project that I finally finished in Summer 2017. The garden had been my biggest challenge yet. I turned it from an overgrown backyard into a an urban retreat. Decorating it with hexagonal paving, large planters filled with flowers and large edible herb pots.
Blood, sweat and tears went into this outdoor space and it's taken two years for all the plants to settle. Now in spring, I want for the first blossoms to spring into action.
Living in my dream home
When I bought my home in 2016, I started charting my home's slow progress online. Sharing highs and the lows with anyone who passed by my blog. Soon my home started to be featured on lots of interior blogs and I gained a following on Instagram. I finally realised that my home was somewhere to be proud of.
Slowly I've seen my home go from a building site to a place I dash home to. When I came home and felt instantly relaxed, I knew I was living in my dream home. And I really do love living in Brighton!
Habito will be running a competition on their Instagram account to celebrate turning three years old. They are giving away £300 to the winner (and a friend) to put towards either their mortgage or home improvements. Click here to enter.
Imagine what you could do with that money! I know what I would spend it on.
You May Also Like
How I Gave My Home A Money Saving Makeover
Four Steps To Property Purchase Perfection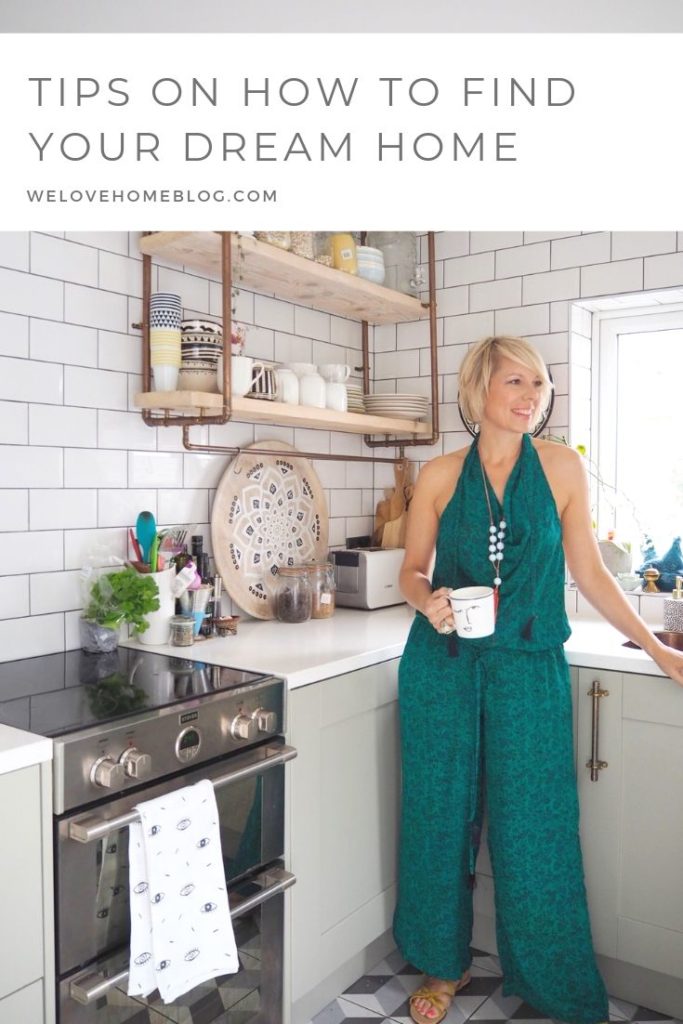 ** This is a sponsored post with Habito. All thoughts, opinions and photos are my own.