How do you like to start your morning bathroom routine? Do you hop in the shower for a quick wash? Or do you prefer to take your time, relaxing under steaming water? One thing we all agree on is that your morning bathroom routine has a big impact on our day ahead. In this post, I'm chatting about new research which reveals our morning habits. As well as my top tips on how to kick start your day with a brilliant bathroom routine.
This is a sponsored post with Triton Showers.
Just think about the all activities we all do first thing in the mornings. We brush our teeth, take a shower, get dressed, eat breakfast and maybe taking medicines plus any number of things to get our day started on the right foot. How do we find time to fit it all in?
Why We Need A Morning Bathroom Routine
Last week, Triton showers released the results of their survey looking at how much time us Brits spend rushing around in the mornings. They also discovered that lots of us feel the pressure to dash out the door. And we all crave a little more morning 'me-time' to start our days off properly.
Researchers found two thirds of us are self-confessed 'shower multi-taskers' who take the opportunity to kill two birds with one stone and get something else done amid the cascading water.
I know when I pop into the bathroom first thing, I will listen to the the radio and plan out my day ahead when showering. And I'm not alone in 'shower-tasking' (my word for multitasking in the bathroom).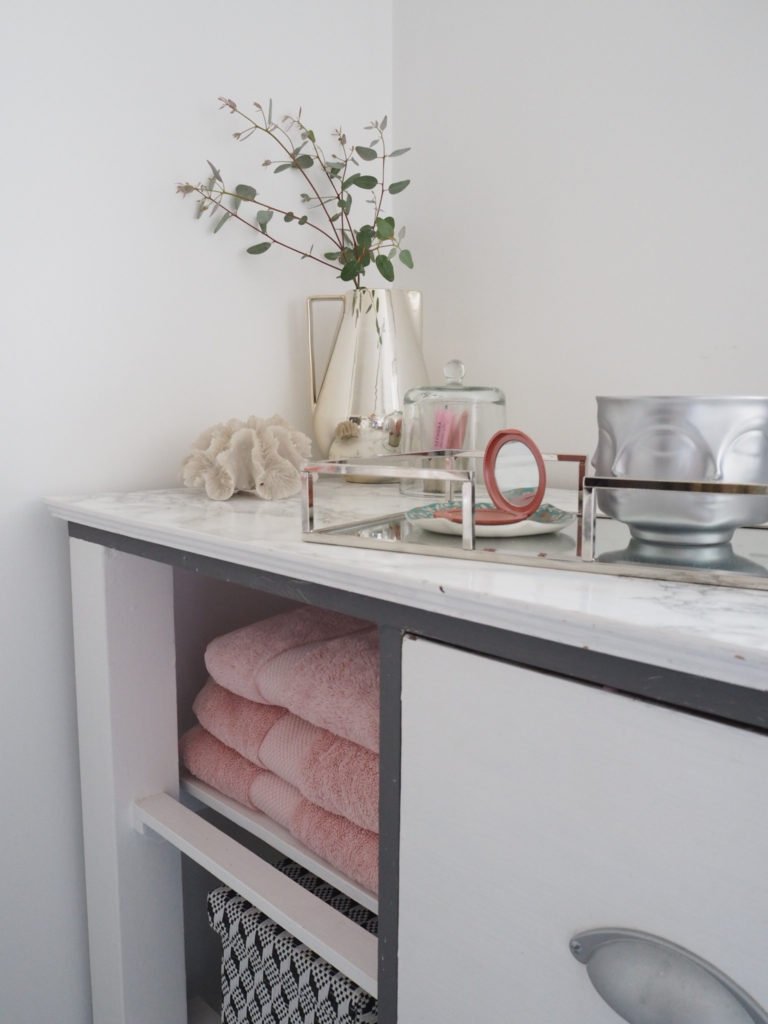 Are You A 'Shower-Tasker'?
According to Triton's study of 2000 people, one in three said busy themselves in the bathroom in the mornings. Some people even have admitted to taking a phone call while showering!
Three in 10 adults brush their teeth as part of their regular routine (which is a good sign) while four in 10 use the time to give their bathroom a quick clean.
I know I do I always give my bathroom surfaces a little wipe down first thing and give my plants a quick water and give the loo a quick scrub. There's a magazine rack in my bathroom, in case I have time to read in the mornings.
With the average shower takes just under nine minutes, with multi-taskers saving more than 10 minutes a week by getting jobs done in the water. That can something as simple as listening to an audio book, watching a TV show on a tablet and even washing a pet in the shower.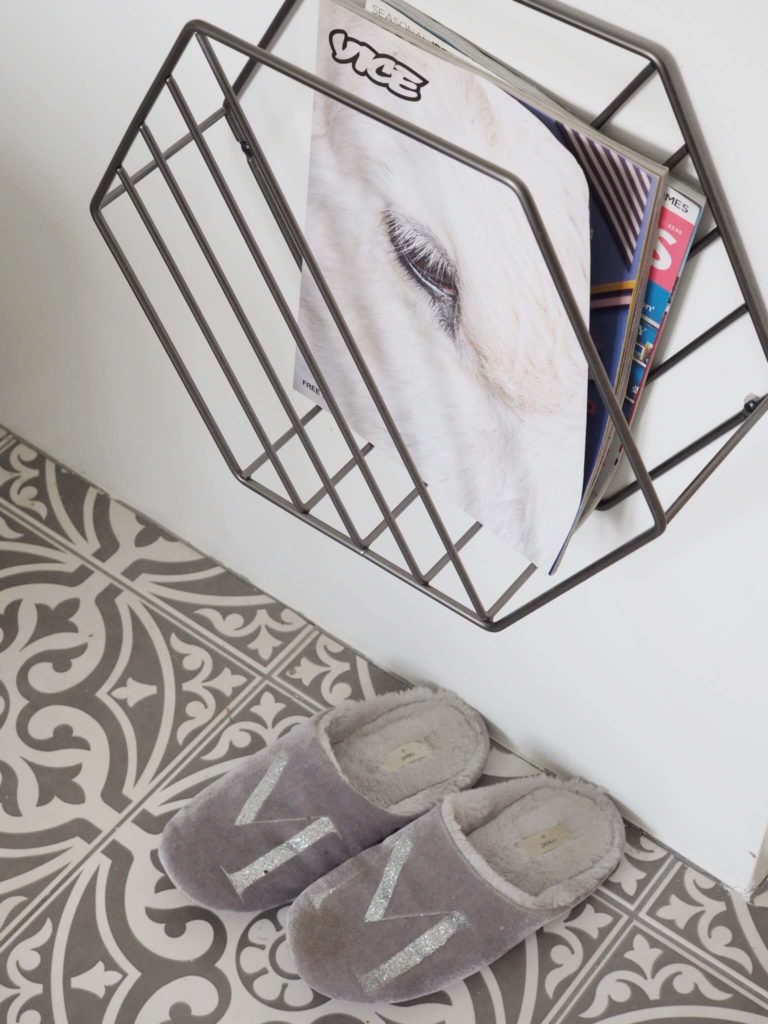 The study also found that even though we are in the bathroom we still think about food. More than half of adults admitted they compile a shopping list or work out what they'll cook for dinner.
The one fact that made me laugh out loud was that one in 20 adults escape to the shower to eat as it's the only place their children won't come to pinch their food!
And 15 per cent admit they can have longer in bed if they have their morning cuppa or shave while showering. I'll often take a cup of coffee upstairs with me in the mornings that way it's ready to slurp as soon as I step out my shower.
Start To Enjoy Your Mornings
What this survey shows is that as a nation we are rushing around like crazy in the mornings trying to get everything down before we leave the house. More than a third of adults surveyed said they don't have enough time in the day to get everything done – and that is why they are 'shower-tasking' every morning.
Nearly half asked in the survey felt their lives were just too busy with 62 per cent saying their time in the shower cubicle is their only chance to switch off. It seems lots of us think nothing of doing lots of tasks in the shower and that has sadly become part of our normal, everyday lives.
It sounds so stressful but don't worry, it's not all bad news…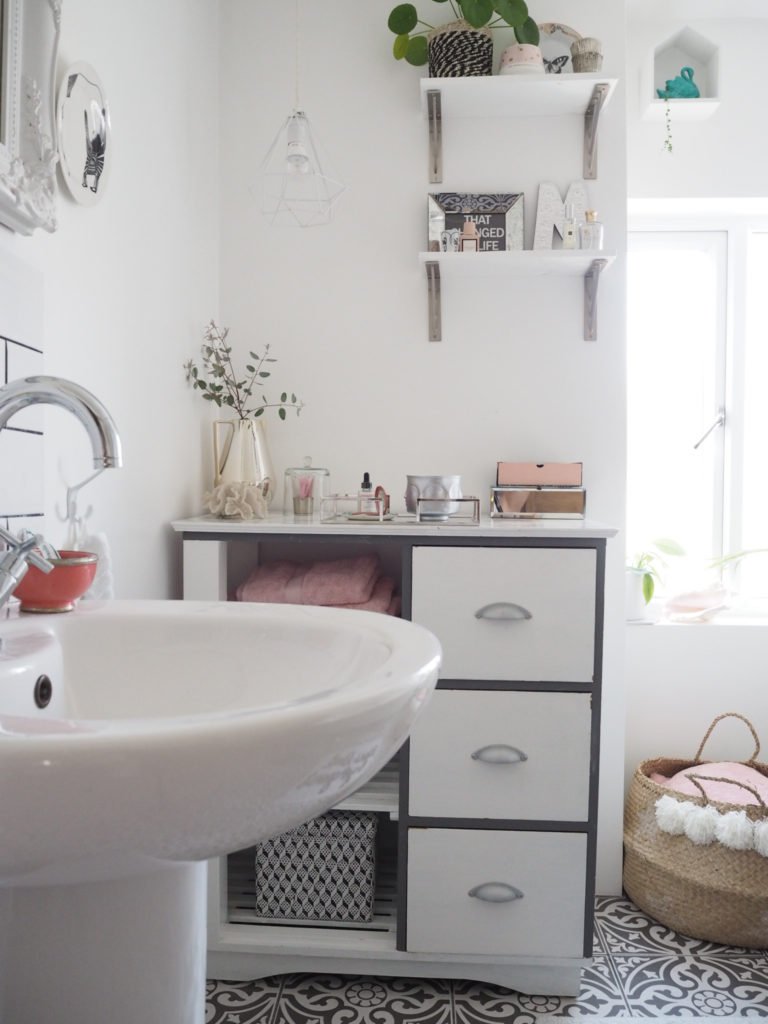 Taking Time Out First Thing
But what if your morning routine is where you think about your day head?
Not all of us are rushing around like mad cleaning the shower while brushing our teeth. Some of us like to take time out to think about our day. Just under half of Brits say they use showering as their time to think – with women are twice as likely as men to plan an outfit for the day or weekend.
It emerged one in five adults contemplate the meaning of life while they're having a scrub. With over 12 per cent admit to having made a life changing decision while lathering up. For lots of us being in the bath or shower is the only place we get chance to take stock, plan the day or think about things clearly.
If I take a longer shower in the morning, then I have more time to reflect. It feels like a luxury to spend half an hour in the bathroom in the mornings but it really does make my whole day feel more balanced.
Planning out my day ahead in the tub or shower (rather than dashing around) does make my whole day feel more smooth running and level, and less like a list of chores I need to tick off.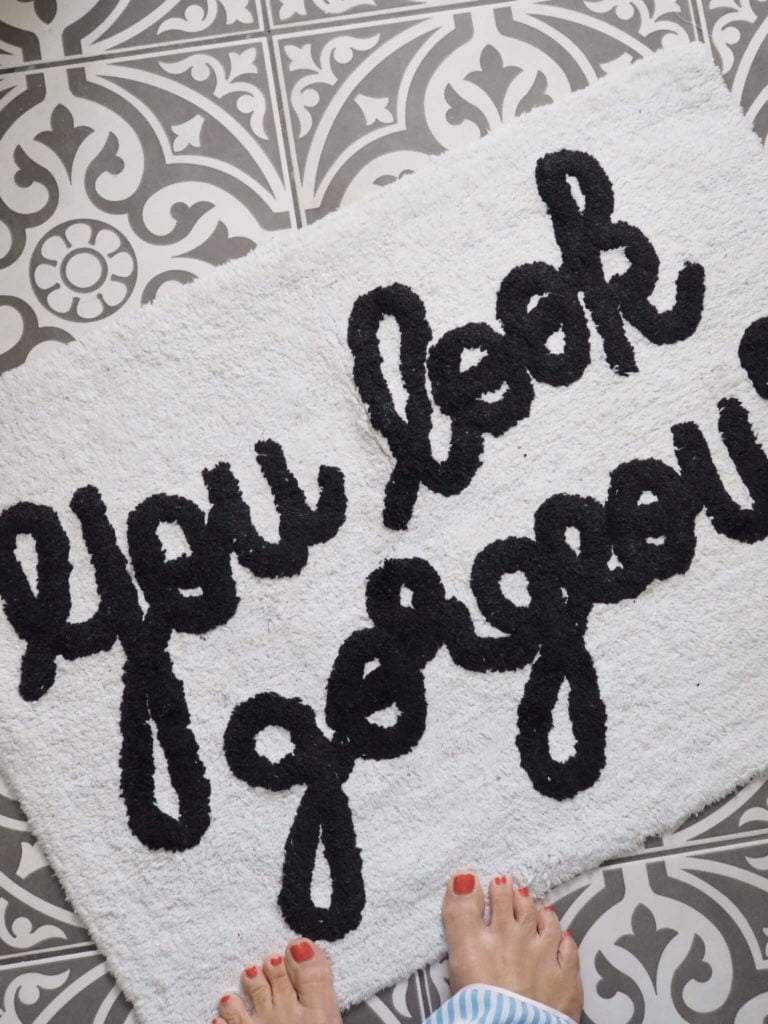 Top 10 Bathroom Tasks (other than washing)
1. Sing along to music
2. Clean the shower/bath area
3. Make a life changing decision
4. Take a phone call
5. Wash an item of clothing
6. Do some stretching/yoga exercises
7. Listen to an audiobook or podcast
8. Watch a TV show on a tablet
9. Have a cup of coffee or tea
10. Go on social media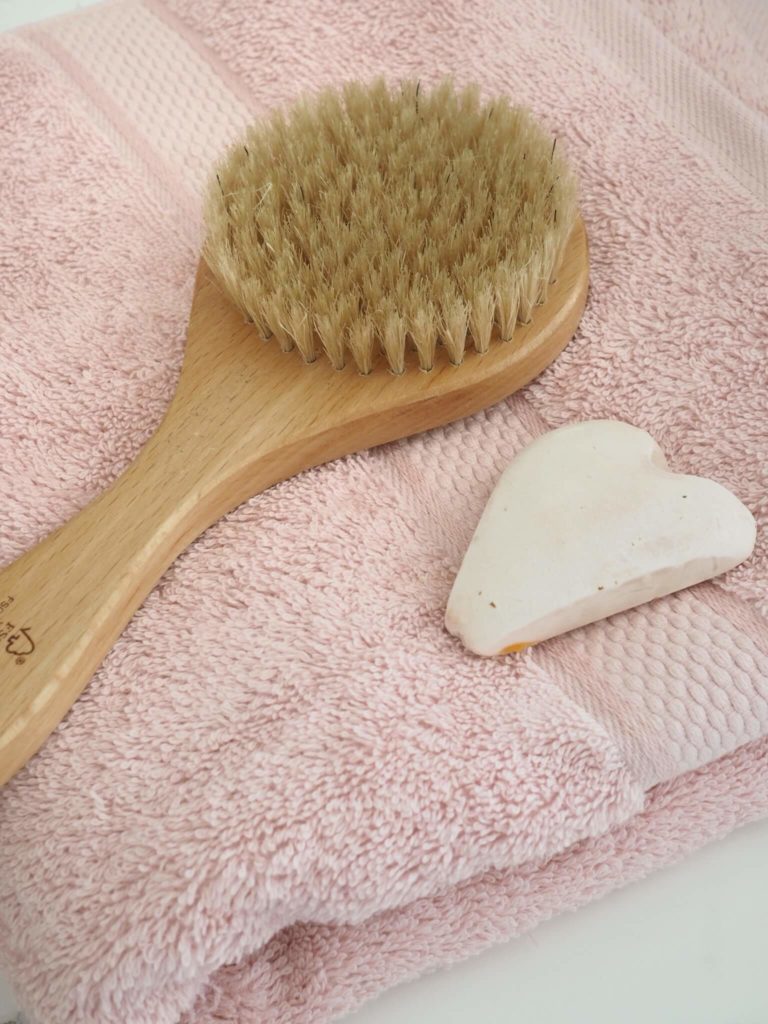 Tips For A Smarter Morning Routine
Simplifying and streamlining your mornings can have a lot of benefits.
1.Dentists recommend brushing your teeth for three to four minutes (most of us hardly make it past one minute). Try a timer on your phone or playing a song that lasts exactly 4 minutes to make sure your gnashers are thoroughly clean.
2. While you wake up, try a simple breathing exercise. Count slowly on your in breath to five and breath out for 10. Do this five times and you'll feel a sense of calm wash over you.
3. Researchers found morning people to have more excitable brains. Try stimulating your brain with visual and aural stimulation to wake your mind up. I listen to the news every morning on the radio while i get ready, it helps me catch up on current affairs while I'm still half asleep.
4. Many of us use a shower as a way to wake us up. Have you tried taking an ice cold shower instead? Cold showers stimulate the nervous system and the freezing water will instantly wake you. Plus you'll spend less time in the shower, speeding up your morning routine.
5. Take advantage of technology in the bathroom to take control of your morning tasks. The Triton HOST is a digital mixer shower that puts you fully in control. Their smart remote can turn on your shower while you are still in bed so there is no more waiting for the water to heat up.
Try improving your bathroom routine to make the most of every minute in the morning. Making the best use of your time and starting the day off fresher is one step closer to curing the dreadful morning blues.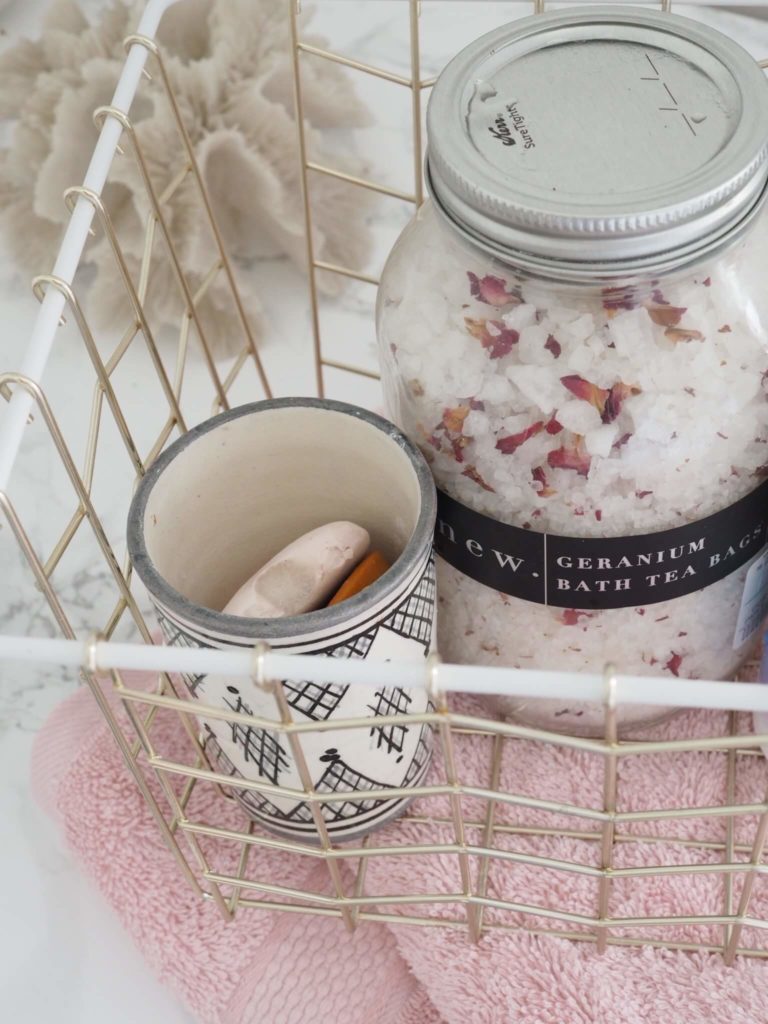 Share Your Thoughts…
Found these morning bathroom routine tips helpful?
Thinking about your morning routine can have a huge impact. And just a few simple changes from breathing exercises to having a gentle stretch in the shower, to timing your teeth brushing will all help you slow down, relax and have a great day ahead.
What's your morning bathroom routine? Share your thoughts and ideas, we'd love to hear them in the box below.
If you want to read more about the survey – The Independent has written a post on it, click HERE.
Love Maxine
You May Also Like
Behind The Scenes On A Bathroom Shoot
Styling Ideas For Your Bathroom
Complete Bathroom Makeover Guide