If you struggle to drop them Zzzzzzz at night, then follow my 5 tips for the best night's sleep ever. A few weeks ago, I was invited by Habitat to a mini getaway to the Artist Residence in Brighton for an evening of well-being.
The idea of the event was to learn from simple wellness practices, discover tips on how to easily relax and unwind, eat yummy vegan food made by The Set, practice yoga on the beach AND sleep under the softest Habitat bedding all at a local designer hotel. My guests for the evening was a gaggle of top lifestyle bloggers. I couldn't say no, could I?
** PRESS TRIP WITH HABITAT **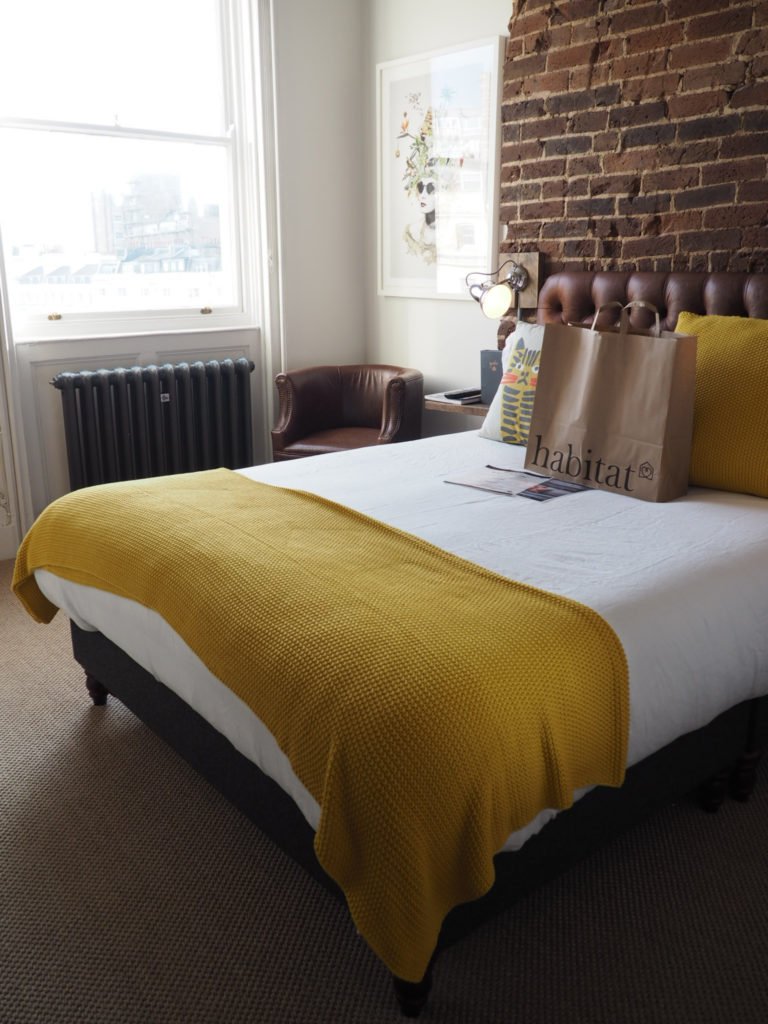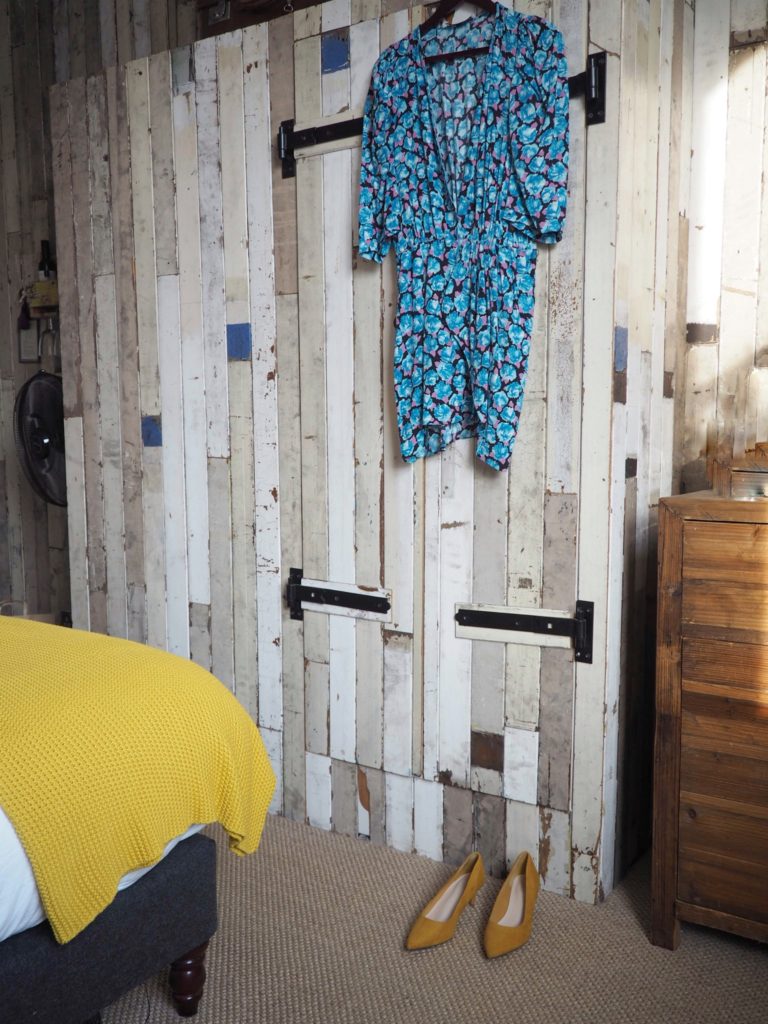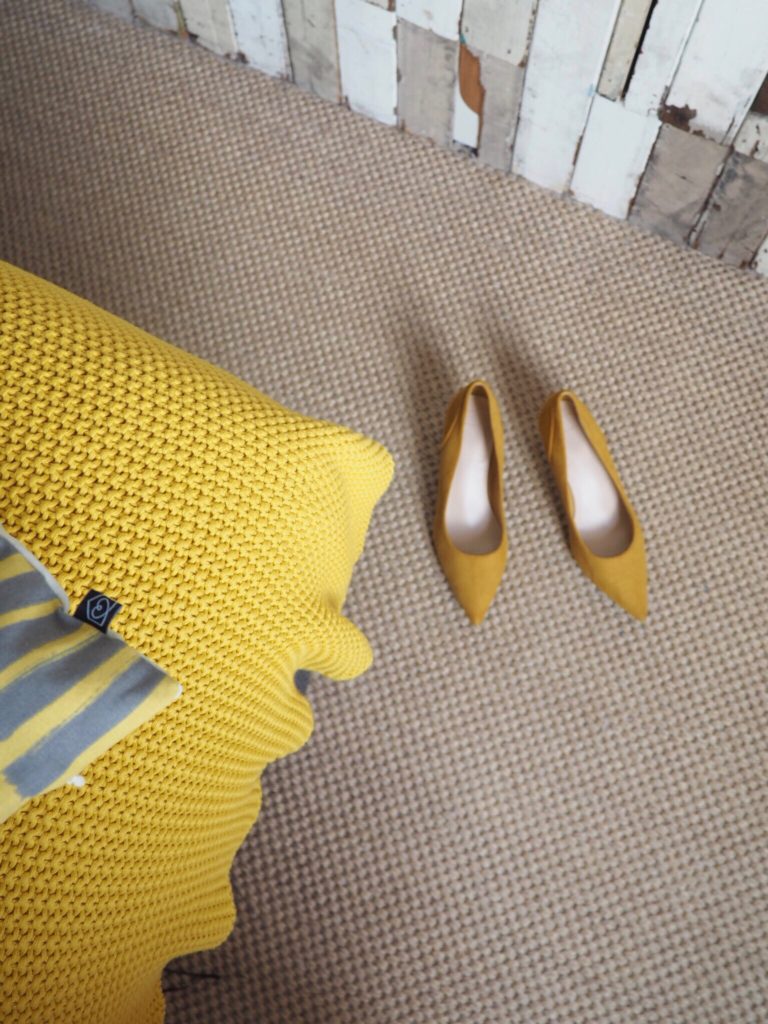 5 Tips To A Good Night's Sleep
Brighton is my home town and I never get the opportunity to stay in the amazing hotels that my city is famous for. That's why, when Habitat invited me to stay at Brighton's top boutique hotel – The Artist Residence – I had to say Yes! I packed the dog off to family and caught the bus to the hotel. On route, I **may** have panic bought a Zara dress for the evening too.
On arrival we were all allocated a unique room. Each room has been designed (or is inspired by) an artists (hence the name of the hotel. Mine was my local decoupage artist, Maria Rivans. On opening the door, I spotted my bed was dressed with Habitat's iconic grumpy cat cushion.
The room was filled with Habitat's new Spa collection (set to launch in October). Their new range is full of affordable bathroom beauty buys and home fragrances for the modern home. Personal favourites of mine are Fig & Cedar and the Mulberry & Vetiver. The ranges include candles, hand creams, hand wash, shower gel and gift sets. And it starts at just £6.50 – so we can all enjoy a little spa treatment at home.
Our evening started with a fascinating talk about the power of a good bath using Epson salts, setting sleep intentions and the propertie of crystals by Camille Pierson from the Float Spa in Hove. All very woo-woo but totally up my street.
We had a slap up vegan meal with vegan wine. Then it was off to bed fora lush nights' sleep in my room with a view over Brightons i360. In the morning, a gang of us took a yoga class overlooking the tumbling waves of Brighton beach.
I learned lots about sleep and I thought I would share my top 5 tips for the best nights sleep ever:
5 Tips for the best night's sleep ever
With Summer coming to an end now is the perfect time to get back into a healthy sleeping routine. As part of 'Sleeptember' I'm going to be sharing my top 5 tips for the best night's sleep in collaboration with Habitat.
With Sleeptember coming up (1-30 September) and National Sleep In Day (27th October) on the horizon, we thought this would be a great time to share some tips for your best night's sleep ever!
1. Minimise distractions
Make your bedroom a space of serenity and calm. Keep your laptop and phone stay out of the bedroom completely to help you switch of mentally. Clear your bedroom of clutter to clear your mind and you'll go off to the land of nod in no time.
2. Let It Breath
Go for breathable fabrics in your pajamas as well as bed linen to let your skin breathe. Habitat's cotton bedsheets are ideal as they combine the finest cotton fabrics known for their softness and enhanced breathability.
3. Stay Active
Studies show that exercising regularly can improve the quality of your sleep. Apparently you need to be working out regularly for at least 16 weeks to see the results – and avoid exercising 3-4 hours before going to bed. I'm a huge fan of working out to help me sleep. Give it a try.
4. Create A Bedtime Routine
We're creatures of habit. Create a nighttime routine that calms your mind and prepares your body for bedtime. What's important is to stick to your own routine whatever it maybe: Herbal teas, mediatio, reading or maybe a bubble bath.
5. Stay Cool
Because your body head peaks in the evening a slightly cooler room will help you fall asleep more easily. Turn down the radiator and snuggle under your sheets for a great sleep.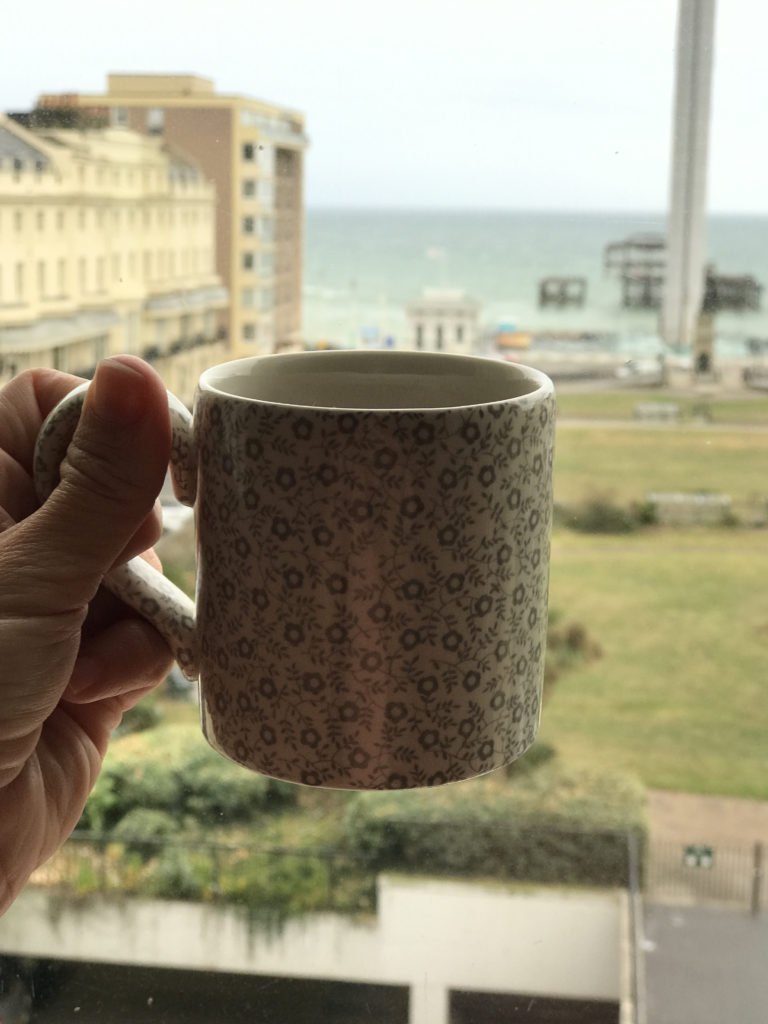 5 Tips To A Good Night's Sleep – with Habitat and Artist Residence, Brighton
I was gifted a beautiful set of Roman purple bed linen which has a stitched edge detail – which is in the sale now (hurry!) It's so lovely to sleep in. And I took away enough spa treatments from their new range to keep me feeling young and fresh until the end of 2020!
Habitat also have 25% off this week/weekend if any are interested! Just click HERE to see all their bedding ranges if you fancy a bit of bedroom update for Autumn.
This short staycation made me see my city through fresh eyes and it made me love my hometown even more.
I'd love another staycation…where next? Any ideas of hotels you want to recommend, please drop them in the comment box below and I'll do my best to go.
YOU MAY ALSO LIKE
BRIGHTON'S BEST KEPT SECRET – THE HARBOUR HOTEL SPA
16 OF THE BEST BRIGHTON INTERIOR INFLUENCERS