Although the weather is turning Autumnal, this weekend is still going to be hot (especially if you are a dog). We all want to be outside and enjoy some quality time with our dogs in the sunshine. But there are a few things to be aware of so that you and your pet have a fun (and ultimately as safe) time. Discover how to keep your dog happy and healthy this Summer with this easy guide.
** SPONSORED POST WITH PETPLAN**
Keep Your Dog Happy And Healthy This Summer
My favourite moments with Teddy are spent up on the South Downs talking him for long walks. He loves running off the lead, chasing balls and having a good sniff around. I love it too as I get to run, jump and play with him with no stress about roads or traffic.
At the forefront of my mind is how to keep my dog happy and health during the Summer. One thing I am always conscious of when the weather is warm is the powerful effects of the sun on my dog. Teddy is a Maltese and as a consequence with his white fur, is he is more likely to get sunburn. After four years as a dog owner, I have learned a few ways to keep my dog happy and healthy in the sun.
If you are a dog owner, then here are a few tips and tricks to you can to take to make sure your dog is happy and stays safe. From food to heat, to exercise this post has got it covered. If you want more detailed info then head over to PetPlan's handy SummerSafetyHub which is full of useful to keep your dog happy and healthy.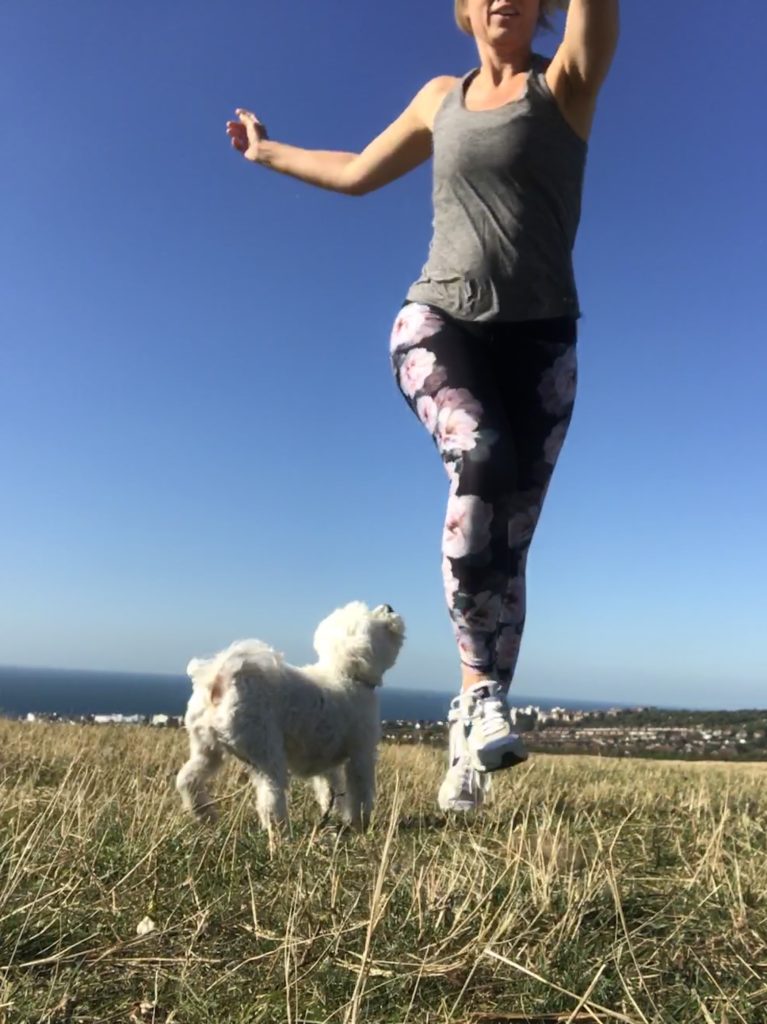 Know The Safe Temperature For Your Dog
Research by insurance company Petplan discovered that a third of us dog owners are not confident identifying the signs of heat stroke in our pets. And we don't know how to change our pet's routine when the extreme hot weather hits our shores. If you're unsure how to keep a dog cool, or what temperatures are dangerous for pets then read on.
Unlike humans, dogs do not sweat to cool down. And what few sweat glands they have are not capable of dealing with hotter weather we have been having recently. Instead they must lose heat by panting. If dogs become too warm, they're much more prone to heat exhaustion and strokes.
Dog Heat Guides Heat
15 degrees – no risk
18 degrees – no risk for smaller and medium-sized dogs but larger breeds may experience difficulty
21 degrees – minimal risk for smaller and medium-sized dogs but for larger dogs there is is a potential hazard
23 degrees – potential hazard for all dogs
26 degrees – potential hazard for smaller and medium dogs and this can be a dangerous temperature for larger dogs
29 degrees – dangerous for smaller and medium dogs and potentially life-threatening for larger dogs
More ideas to keep your dog happy and healthy…
During the warmer months, it's important to be extra mindful of your pet's health, especially if they have any medical conditions. Risks can be increased if your dog suffers from obesity, or if they are young or elderly. Or if they are a brachycephalic (short-faced) breed.
My own dog had a weight problem. Being a smaller dog he is prone to putting on weight which can put extra stress on his knees, and make him hot and bothered. I keep a carefully eye on his diet to help him stay slim and we take regular fast walks to help him (and me) keep the weight off. I'm so proud of him as he has lost the puppy fat and he looks so much healthier.
If you feel that anything is not right with your dog after some time in the sun, always contact your vet.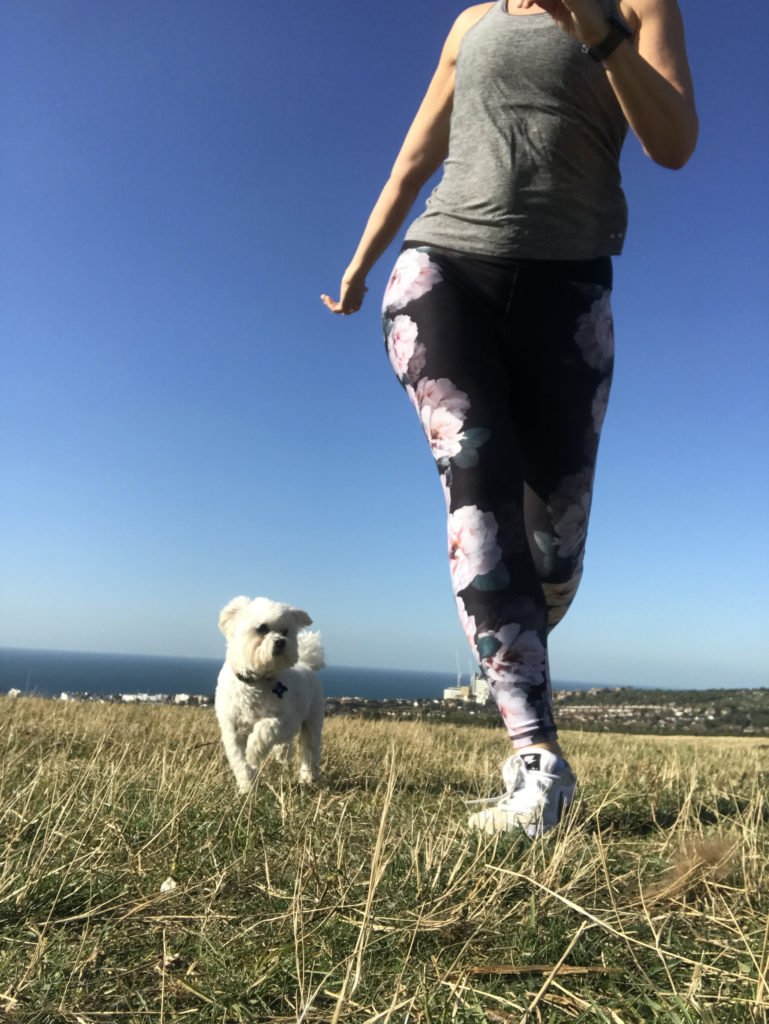 Keeping Your Dog Cool
When the temperature heats up, it's important to know how to reduce the potential risks to your pet when it is sunny outside.
Plenty to drink – Keep them cool by ensuring you have water to hand at all times. When going for walks with my dog Teddy, I tend to carry a water bottle for both me and him. I also keep an extra bottle in the car just in case. And a collapsible dog water bowl is also very handy (although I tend to pour water into my hand)
Access to shade – Make sure your dog has a shady place to cool off. When I hit Brighton beach, I have a huge parasol for him to hide under. I also bring extra blankets and clips so I can create a safe shady spot for him.
Avoid the midday sun – 11-3pm is when the heat of the sun is felt most, which also means it's the most dangerous. When it is hot, I tend to take Teddy out for walks before breakfast or as the sunsets which is beautiful as well as safe.
Careful with cars – For all journeys make sure you have adequate air conditioning or roll the windows down. Never leave your dog in an unattended vehicle. When I drive around town, I have the windows down and the fan blowing.
Test the ground – place your hand on the ground for a few seconds before embarking on a walk. If it's too hot for you, then it's too hot for your dog. This is especially true where I live which has lot of paved roads and concrete paths to get to the beach. I will carry Teddy if I am worried.
One way to keep peace of mind, is to make sure you have good pet insurance to cover any accidents or incident that you dog may run into. Teddy has had a few issues and knowing that he has got dog insurance means I don't think twice about taking him to the Vets if I'm worried.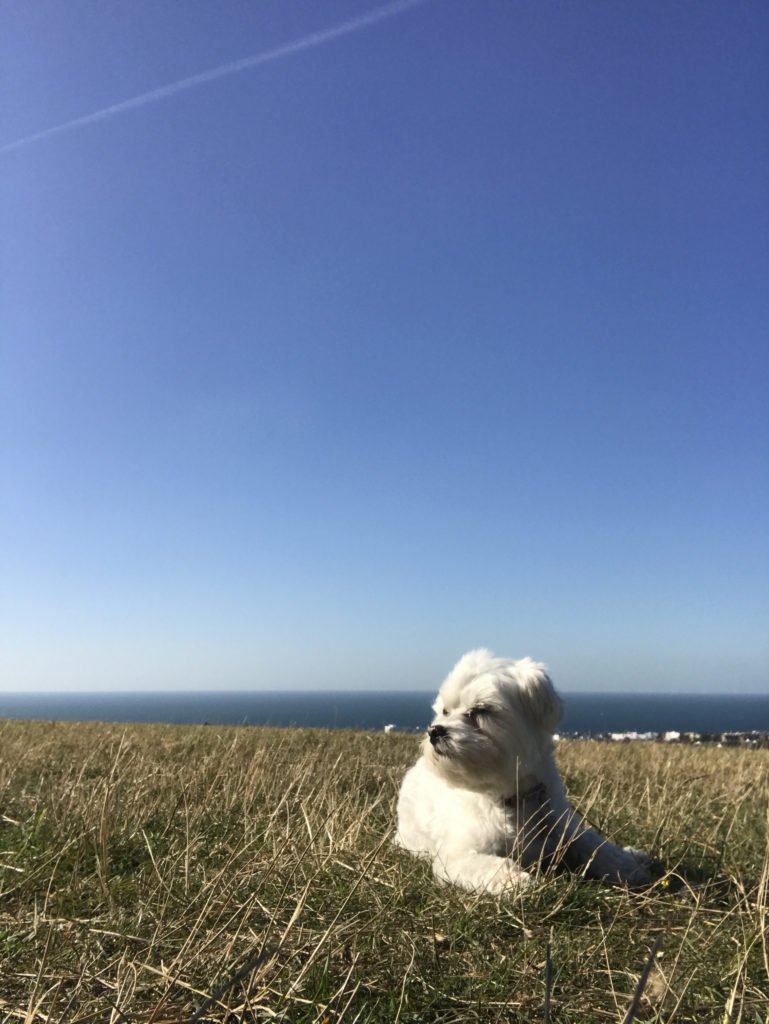 What To Do With Your Dog When It Is Warm
In the warmer months, heat isn't the only thing to watch out for. You'll want your dog to be in good health and high spirits.
To keep your dog happy and healthy in Summer, you'll need to be a little more vigilant than at other times of the year. Here's a few other things to watch out for when it is warm outside:
Sunburn – Just because they're hairy, it doesn't mean your dog's skin is invulnerable to UV damage. Light coloured dogs like Teddy are the highest risk. I use dog sunscreen and there wipes you can use too if you are worried. If you see blistering or crusting, you'll need your vet to check it out asap.
Insects – Running outside can mean your dog is risk of picking up parasites is higher. Avoid scrub grass and long grass fields, where the heat and moisture allow bugs to thrive. Keep your dog up-to-date with all his Vet medications for fleas, worms and ticks too. Teddy is on a pet plan and I have six month supply at hand at all times.
Grass seeds – Check your dog's paws after each walk. Grass seeds and stems can get stuck in your pet's toes which can be painful and can cause damage to their paws.
BBQs – Everyone loves good BBQ in the sun. And dogs are very good at convincing you that they need that bit of leftover sausage on your plate! But keep your eyes peeled for bits of detritus like bones, corn, smoke and hot coals which prove dangerous to dogs.
Adder bites – if you live in an area that has snakes, basking adders can lash out at curious noses. Always speak to your vet if you think your dog may have been bitten by a snake.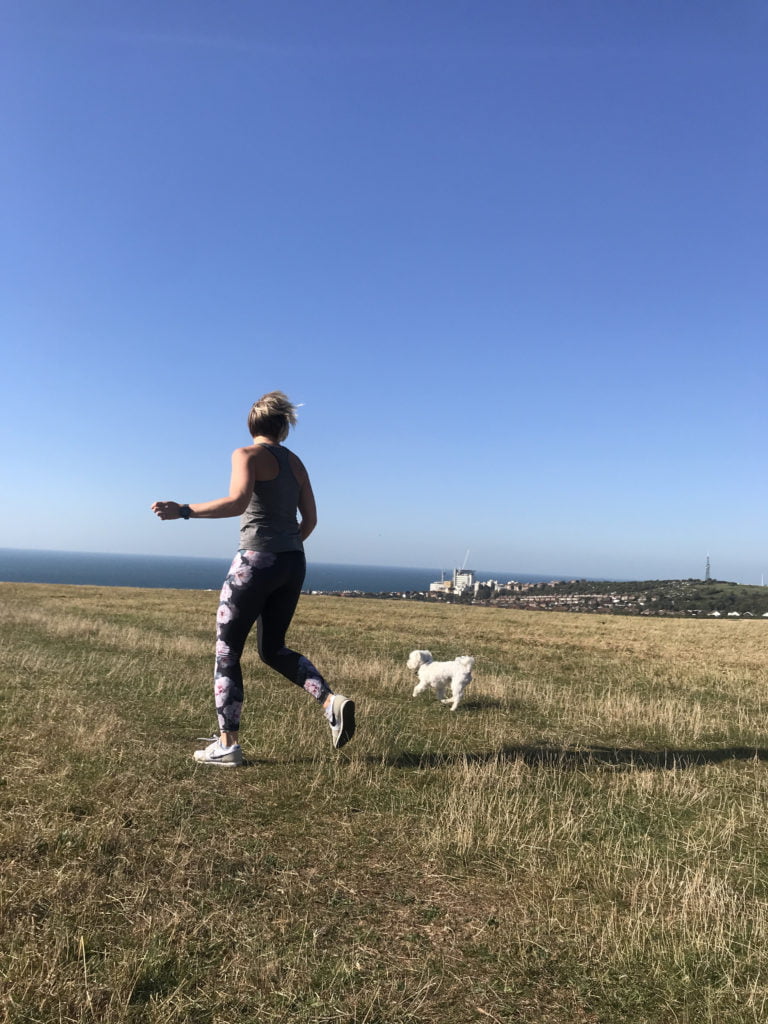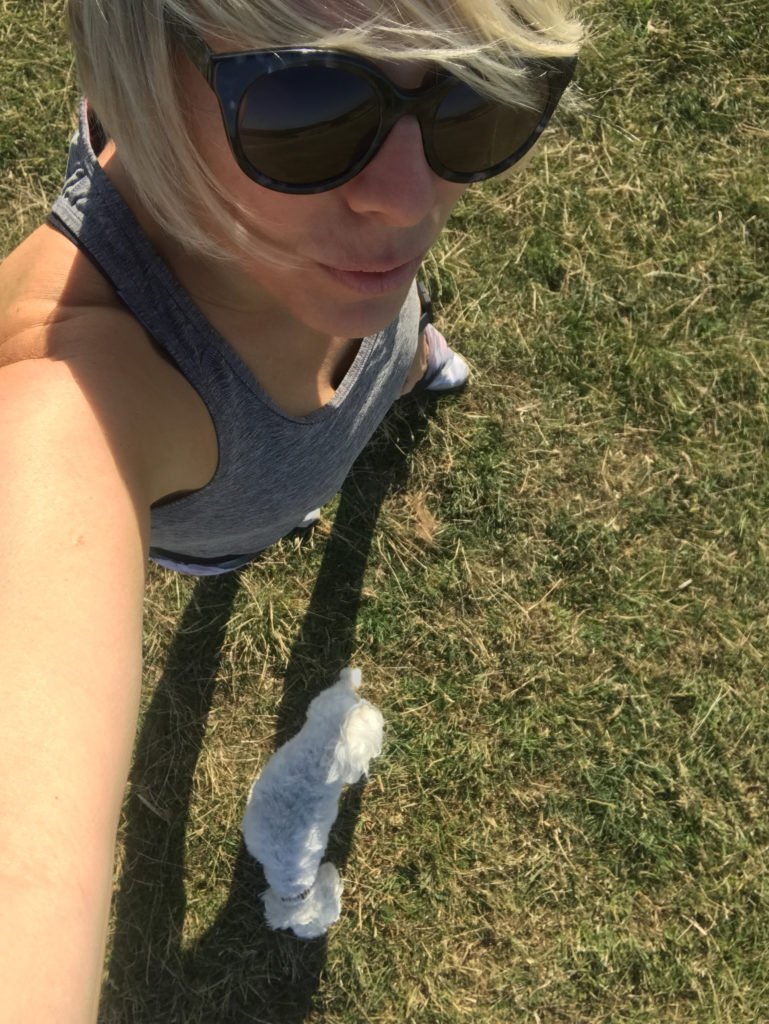 Have you found these summer dog health care tips helpful? I would love to know in the comments box below. I'd love to find out if you have enjoyed learning how keep your dog happy and healthy this Summer.
If you have any pet health concerns, always talk to your Vet.
** Disclaimer: This post is in conjunction with Petplan but all thoughts are my own
YOU MAY ALSO LIKE
5 WAYS TO FIND HAPPINESS AT HOME
KICK START YOUR DAY WITH A BRILLIANT BATHROOM ROUTINE