Hey guys – just to give you a little shout out to let you know my guest bedroom appeared in Your Home magazine in the July issue.
I've shared my guest bedroom transformation lots on my blog. You can see my ideas for the space when I moved in in this post HERE. I fell in love with the Cole & Son wallpaper and I worked the room around that.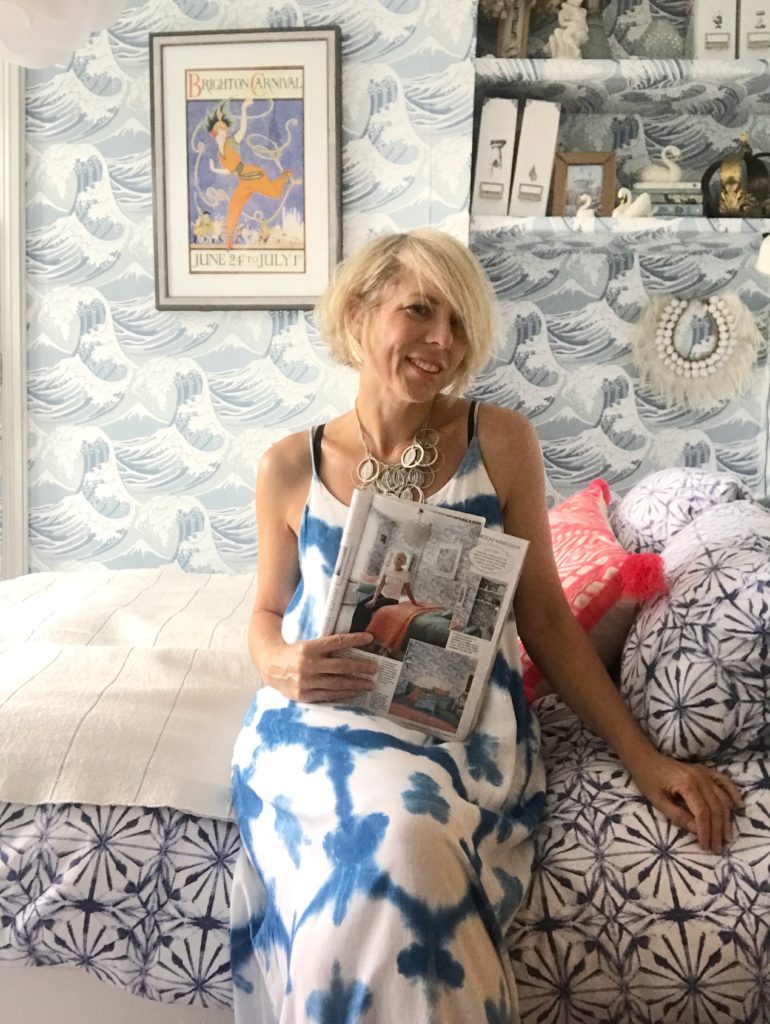 If you are thinking about taking on a similar project, I talked about my planning tips in this post HERE. I swapped the radiator, papered the walls, make a cupboard look more slimline and put new carpet. Plus I designed my very own ottoman bed by Happy Beds that I love as it has given me loads of storage – much needed in my tiny home.
Through my day job as an interior stylist, I contacted the makeover editor of Your Home magazine and asked if she would be interested in featuring my bedroom makeover in her magazine. I wrote and styled the piece for the feature working with the ever so lovely photographer Rachael Smith. I covered the makeover photo shoot on my instagram Stories (worth giving me a follow over there if you want to see more behind the scenes styling).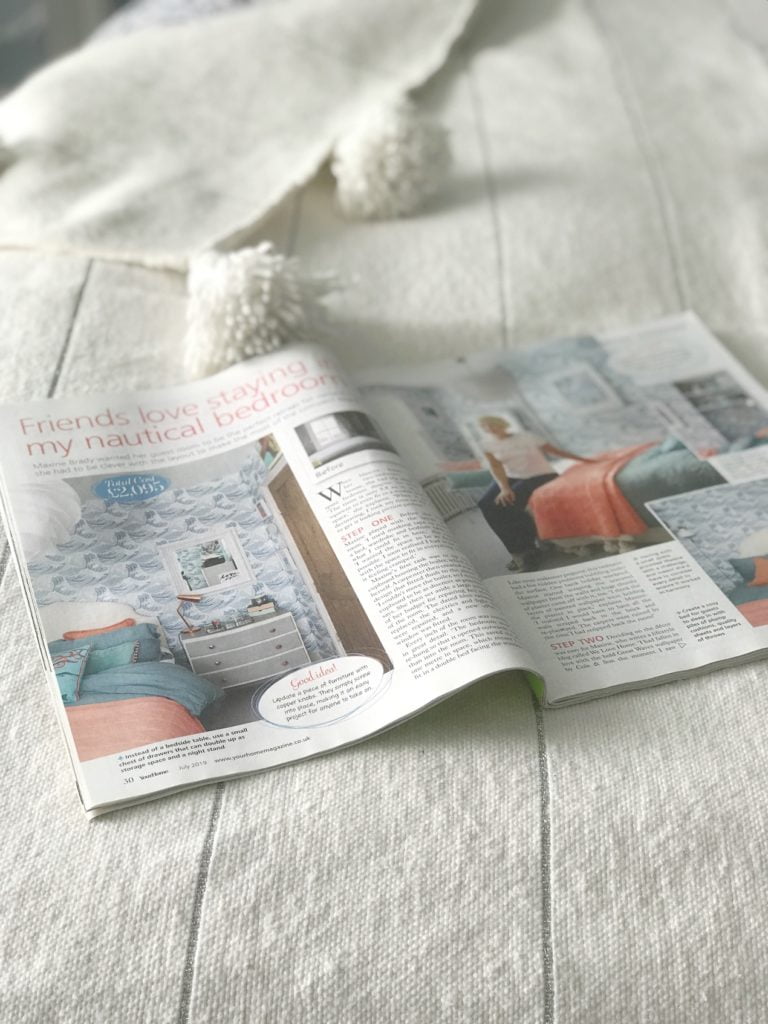 For the shoot I added a bit of coral/peach/blush tones to the room with accessoires to make the room look a little different to my blog. And i had to model in the piece with my cheesy smile.
Love to know what you think in the comment box below. I love hearing from you.
I'm always on the looking for house to place in magazines. If you have a project that you would love to make a magazine star, get in touch with me.
Love Maxine
You May Also Like
Simple Kitchen Update With These Essential Buys
Complete Bathroom Makeover Guide