Discover the hottest interior trends at Maison et Objet with my highlights from the 2019 show. Just copy one (or two) of these fresh home trends and you'll easily be one step ahead of the interior fashion pack.
Missed Maison et Objet in September? Not to worry! I went on a press trip for the first time this year and I've selected 10 interiors trends that I guarantee you'll want for your home. From sculptural metallic pieces to out-there glass ornaments to textured white walls, there was something to please everyone at the exhibition dedicated to decoration.
In September I was invited attend the annual Maison et Objet interior design show in Paris. As a interior stylist, discovering the big interior trends for 2020 is key to my work. At the show, I saw all the fresh interior looks for the year ahead which I'm going to share with you right now
10 Interior Trends Spotted at Maison Et Objet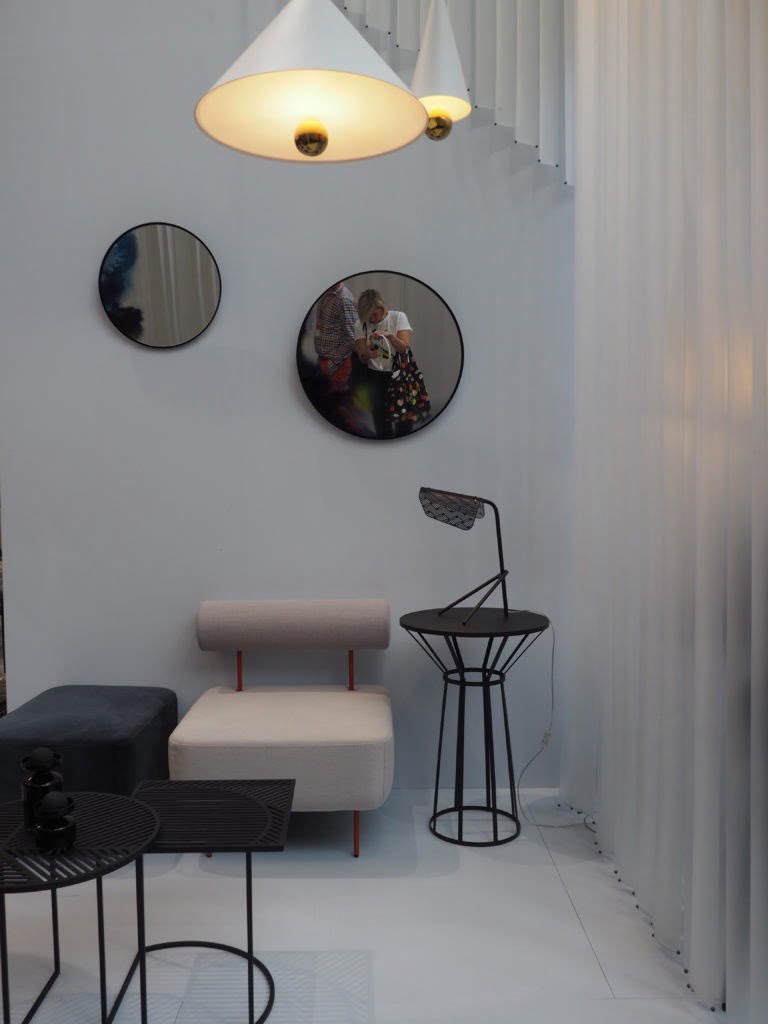 1. All White Interiors
For the past few years we have seen dark walls dominate our homes. In 2020, our homes are going to feel lighter and brighter with fresh all white interiors! Use sheer white curtains to help divide your space, and allow daylight to still filter through. Look for upholstery white fabrics with a textured feel – and create a contrast against your white walls with elegant furniture in black or navy. White tiled floors will finish off the look.
This set above by Petite Furniture nails this trend completely.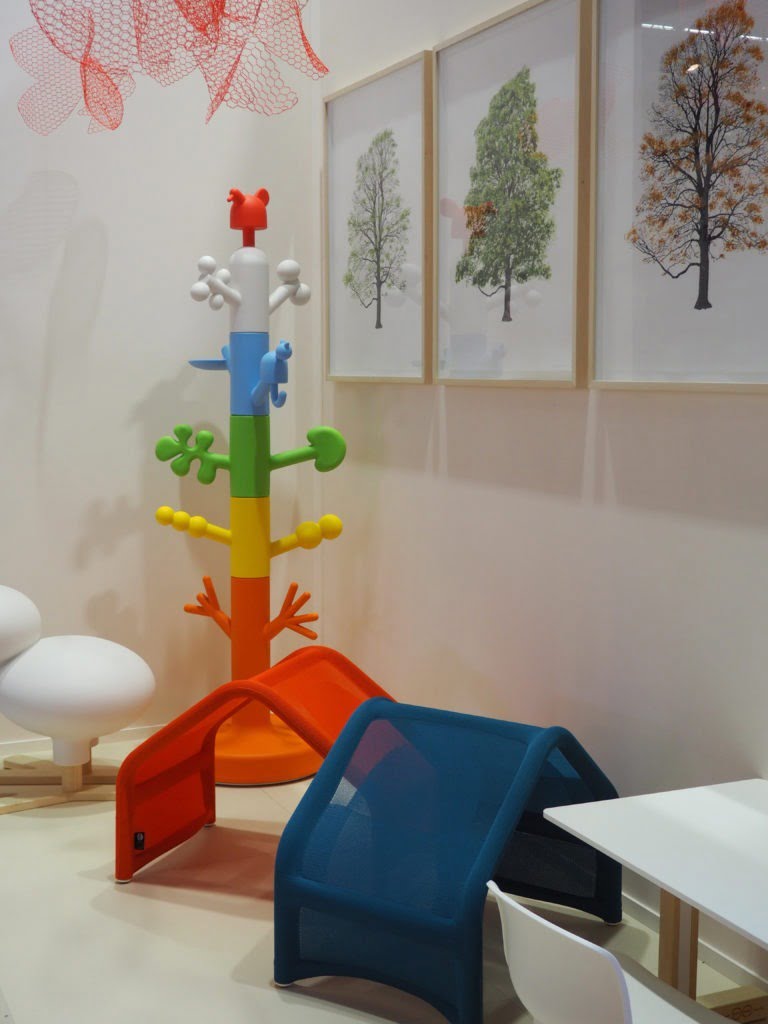 2. Fun Functional Furniture
I definitely saw a more playful side to furniture and furnishings. Colourful furniture that made you ask questions – for example, is that totem pole a coat hook or a stackable sculpture? Are the blue and red houses dog beds or children's play dens?
Think about investing in furniture that makes you look twice in 2020.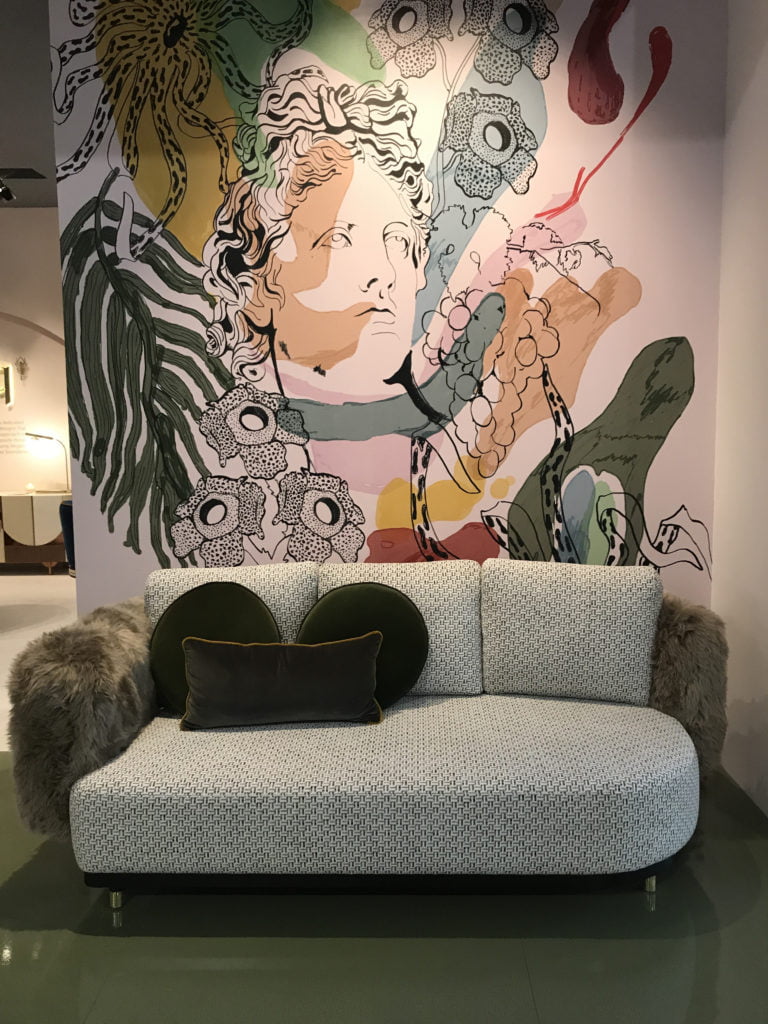 3. The Return Of Fake Fur
This set caught my eye straight away with the bold Roman mural, the green shiny floors and the round velvet cushions. But what made me stop and stare were the furry arms on the sofa. Faux fur as an integral part of the furniture design was everywhere at the show. Check out design team, Green River Project LLC. who was picked as one of their new and emerging talents and taking centre stage was their fur armchair.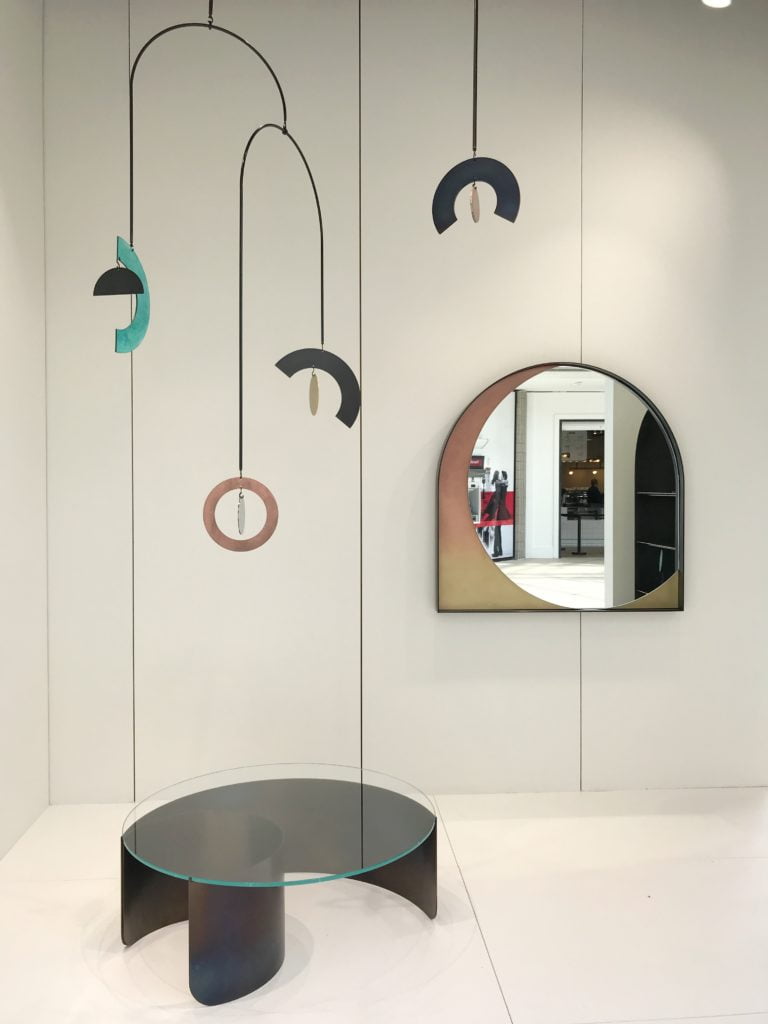 4. Minimal Mobiles
Fall in love with hanging mobiles. This one by new designers Kin And Company takes it to the next level. They look amazing in an all white interior (see trend 1!) and hanging from high ceilings or in hallways.
You'll start to see a shift way from gallery walls – to minimal mobiles as a way to decorate our homes.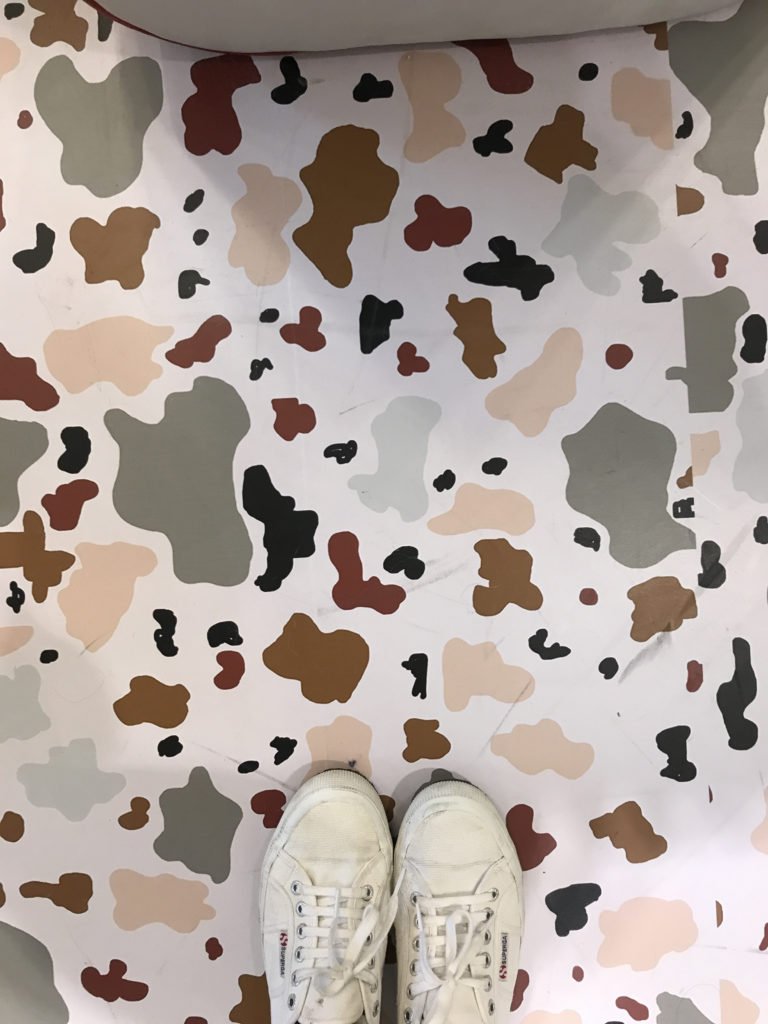 5. Camouflage Floors
There needed to be a revolution in the flooring market for a long time – and here it is with camo stickers to decorate your plain floors. Avoid traditional greens and blacks often found in camouflage prints, and instead opt for rust and blush tones to make this pattern look pretty and soft in your home.
6. Statement Trees
Ever since I can remember, we have been trying to bring the outdoors in, seen a surge in house plants in homes, and then in the Summer Biophilic design (where you use the harmony of nature in your home design) took centre stage.
Now, you'll want to take it one step further with indoor trees in large concrete pots that bring leafy loveliness to your home.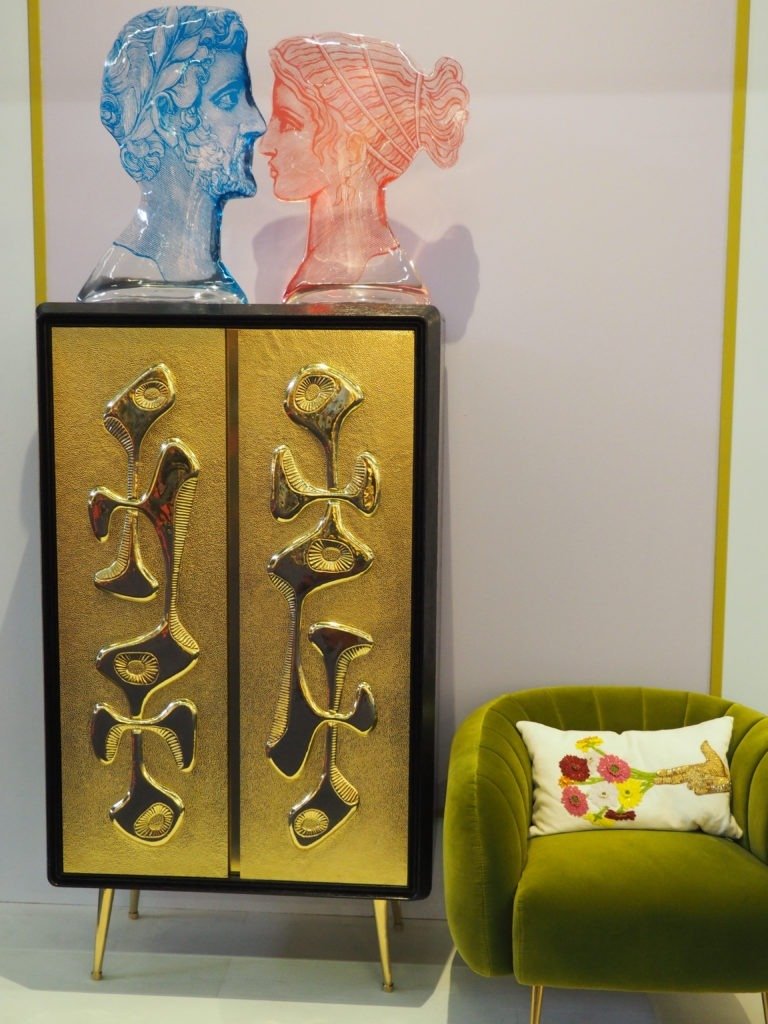 7. Glass Statues
At Maison, there were so many fabulous ornaments that were contenders this list. But these pair of glass statues were the clear winners.
Harking back to the ancient world, these statues by Jonathan Adler are heavily influencers by Roman figures – and the same design was spotted on wall murals, furniture and fabrics. Look out for symbols of the ancient world making a big impact our interiors.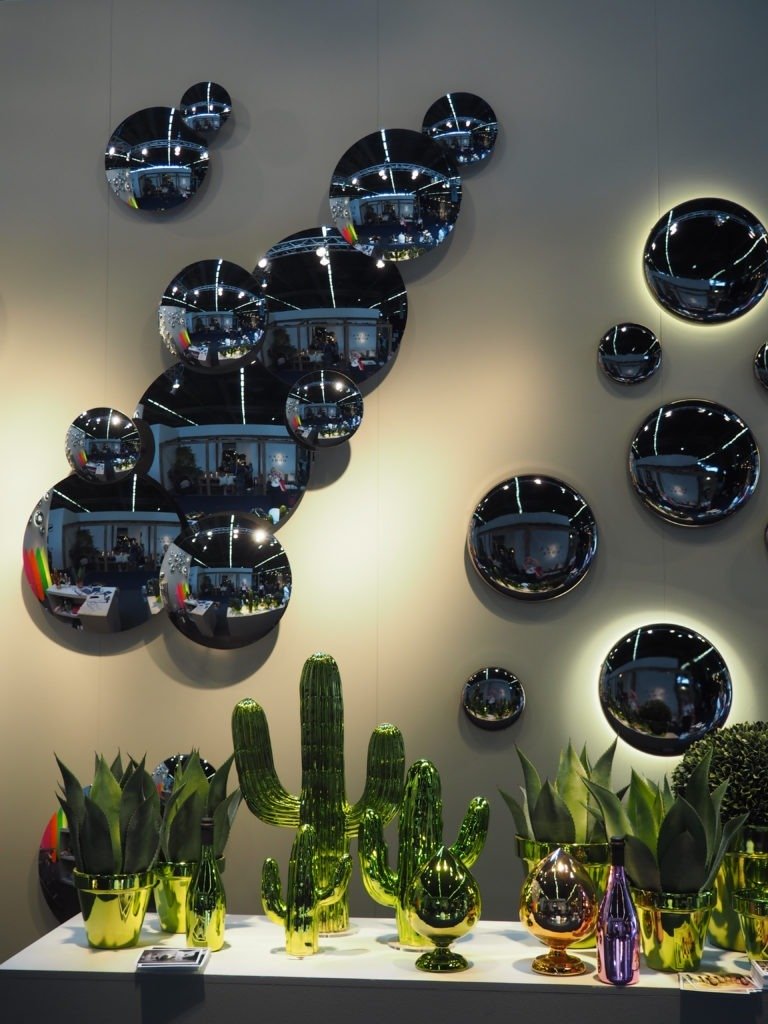 8. Metallic Bubbles
Yep – you saw that right. We are going to be filling our homes with metallic bubbles. These ones are made by Italian designers Fuoriluogomilano. The mirror hemisphere elements have a chromed thermoformed shapes that you hang to your wall like bubbles rising up a fish tank.
They also come as balloons, cushions and other undulating shapes. If you love a quirky feel to your room schemes then these are for you.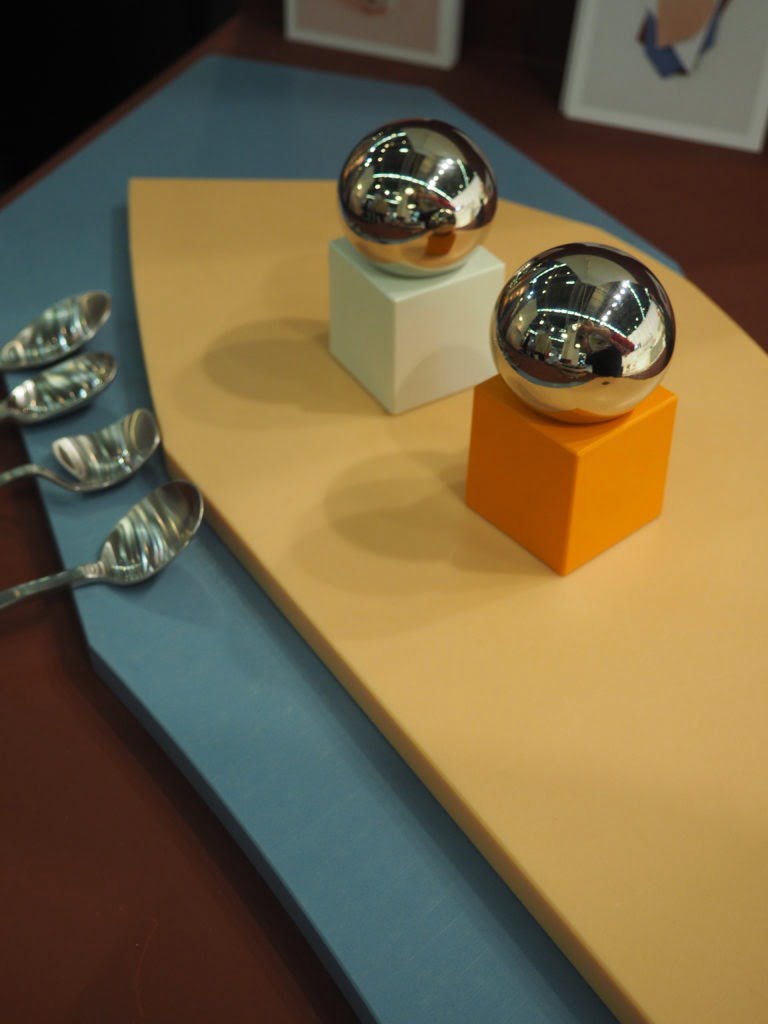 9. Add More Spice
With these pepper and salt mills designer Muller Van Severen shows that everyday objects don't have to be purely functional or invisible.
The design duo reinterpreted the classic mill by reshaping the two basic parts of it — the head and the cylinder — into two perfectly geometrical forms: a sphere and a cube. This was part of a collaboration project with Valerie-objects.com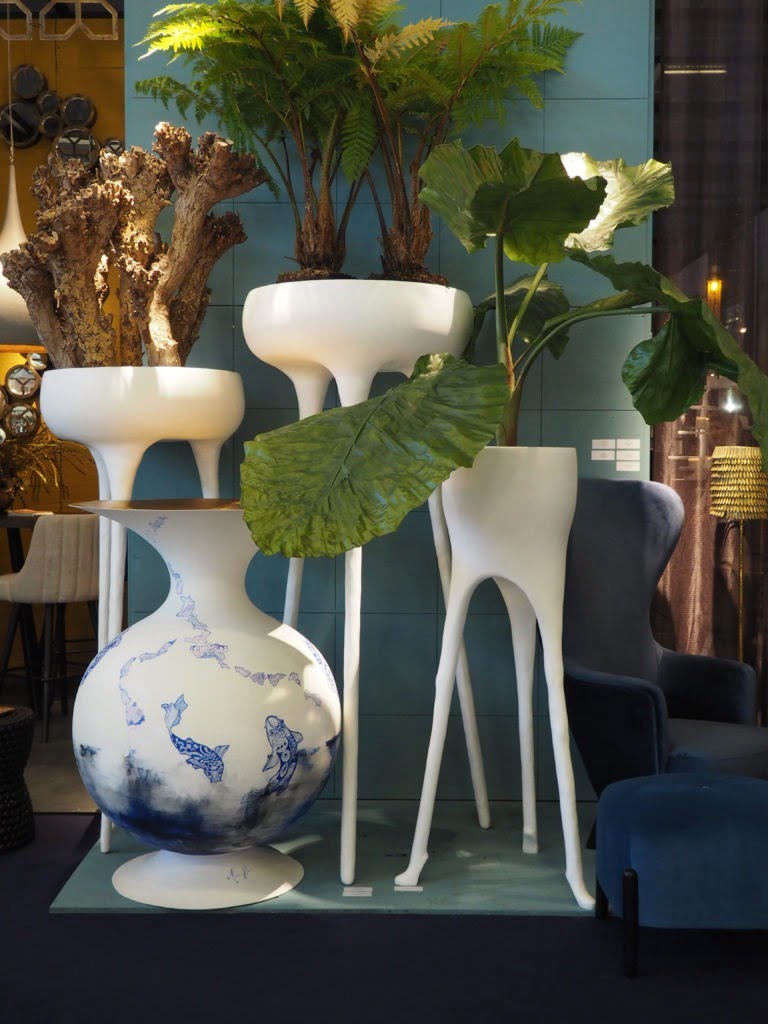 10. Giant Over-Sized Everything
Scale played a huge part in the new designs spotted at the show. Large pendant lights that added drama to a room, the largest corner sofa you have ever seen, magnificent vases that fill a room – and these amazing day-of-the-triffids inspired plant pots were beyond amazing.
10 Interior Trends Spotted at Maison Et Objet?
There completes my round up of the hottest Interior Trends at Maison Et Objet from this year.
Maison et Objet was fantastic if you are looking for ideas for your home. I can't wait to go back again in January to get more ideas and feel inspired by interiors.
Which one inspires you the most? And which one would you love to see in your home? Let me know in the comments box below.
YOU MAY ALSO LIKE
CHOOSING THE PERFECT INTERIOR COLOUR PALETTE
STYLING YOUR HOME WITH INTENTION
3 COOL DECORATING IDEAS FOR GENDER NEUTRAL KIDS' BEDROOMS