As the nights draw in and temperatures drop, our homes become a natural sanctuary from the cold weather. What you hang at your windows will play a significant role in creating a cosy feeling in every room. That is why today, I'm sharing 4 stylish ways to dress your windows this winter.
I've filled this post with interior inspiration and decorating advice to help you switch up your home this season with the help of curtain and blind experts Couture Living. After reading this, you'll be styling your windows like pro. It's time to get cosy!
** Sponsored Post **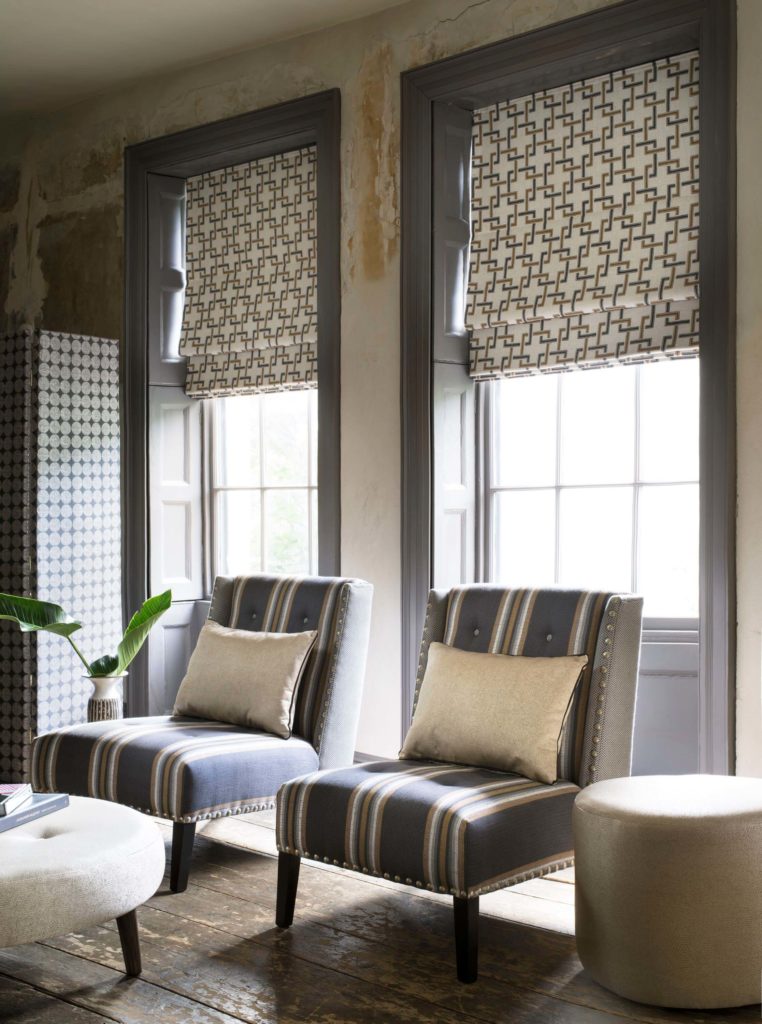 Introducing Couture Living
Firstly, I want you to meet British company – Couture Living – who have over 30 years' experience styling windows across the UK and beyond. They have decorated the windows of London penthouses, Maldivian beach homes, five-star hotels, cruise liners and luxurious villas throughout Europe and the Middle East!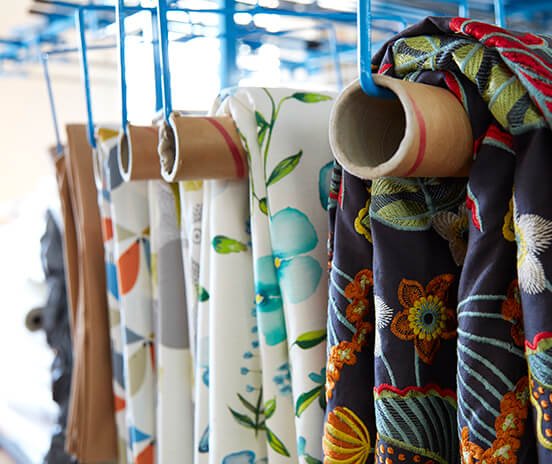 What fabric and the designs you pick for your window dressing this winter will give your room some seasonal va-va-voom. And on a more practical level, curtains and blinds also help keep the heat inside too.
Their in-house team will hand-make bespoke curtains and blinds to your exact wishes. And, as they work directly with leading fabric houses, you'll be able to choose your window dressings in a vast collection of designs and patterns, to complement your décor scheme perfectly. You can see all the brands they stock here. They are an online one-stop shop for your home's windows.
What better way to define your own sense of style and create an individual look with made-to-measure beautiful curtains and blinds? All you have to do is let your imagination run wild.
All the images in this post feature their fabric collections which gives you an idea of how broad their ranges are to suit every tastes and homestyle
4 STYLISH WAYS TO DRESS YOUR WINDOWS THIS WINTER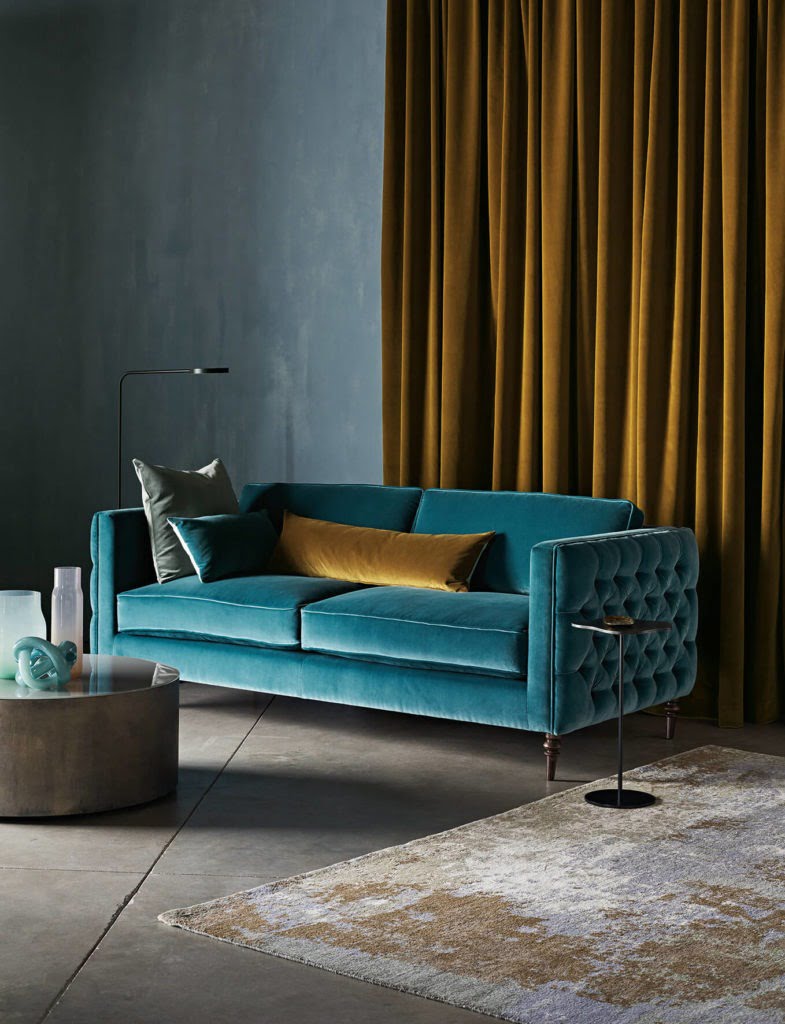 1. Introduce luxurious velvets
I'm a huge fan of velvet fabrics. I even have a velvet sofa in my living room and so many velvet cushions, I have lost count Why? It's a classic fabric that stands the test of time. It's also very soft-to-touch making it a luxurious fabric to hang at your windows. Not only does it offer an intimate and warm feeling but it is also a thicker fabric that keeps the heat in.
Embrace the trend for velvets in colourful, modern shades by choosing your window treatments in turquoises, burnt oranges or deep blues. These tones will add colour and depth to your room's interior – as you can see in the Forenza collection pictured above.
One tip for smaller rooms with low ceilings is to have bespoke velvet curtains made that extend from ceiling to floor to match the height of the room which will make your space appear larger.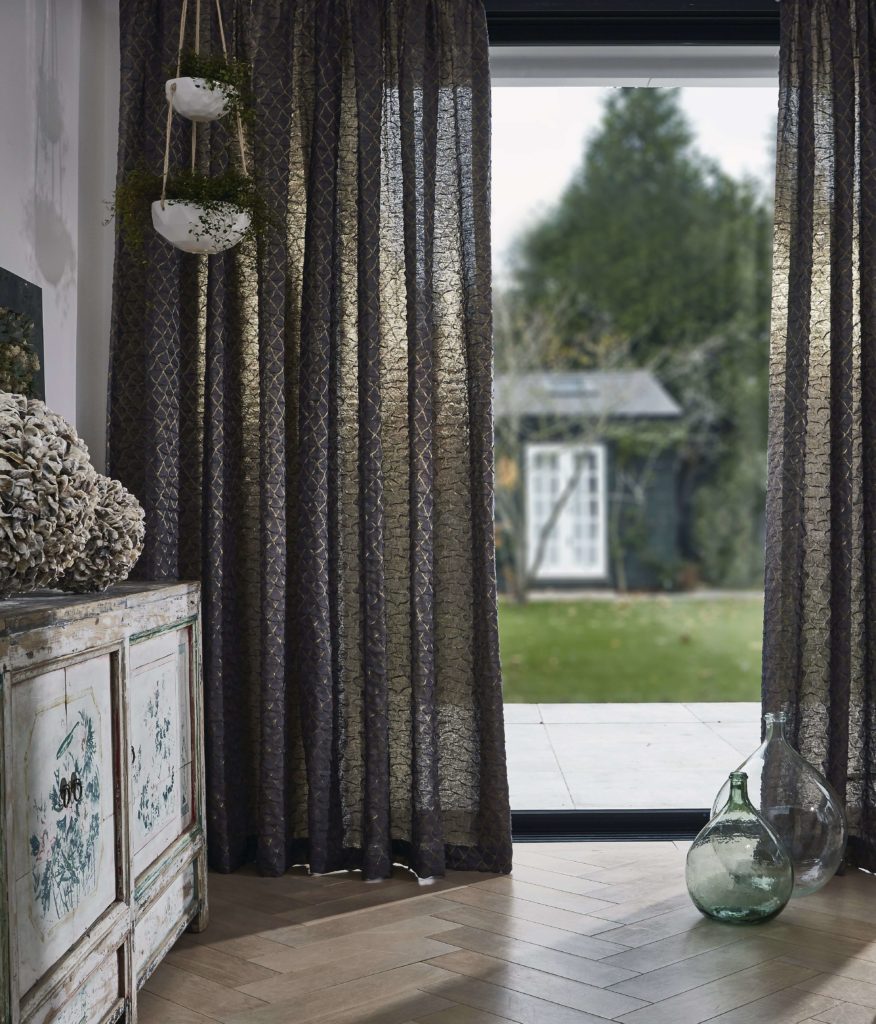 2. Opt for glimmering metallics
If you are looking for a more glamorous effect take a look at the the Bengal collection of fabrics. This eye-catching design is available in a range of dark and delicious shades.
The use of darker fabrics will make your room feel more intimate and snug – perfect for those snowy winter nights. You'll love the touches of metallic interlaced throughout the fabric which will glimmery at night. This style can also be used to create a focal point in pared-back spaces, completing the room.
If you go for a dark curtain metallic fabric, then opt for a lighter wall colour in order to keep balance as well as emphasise the intricate design. This styles of curtain treatment works very well in places where warmth and luxury go hand in hand – like bedrooms, living rooms or dining rooms.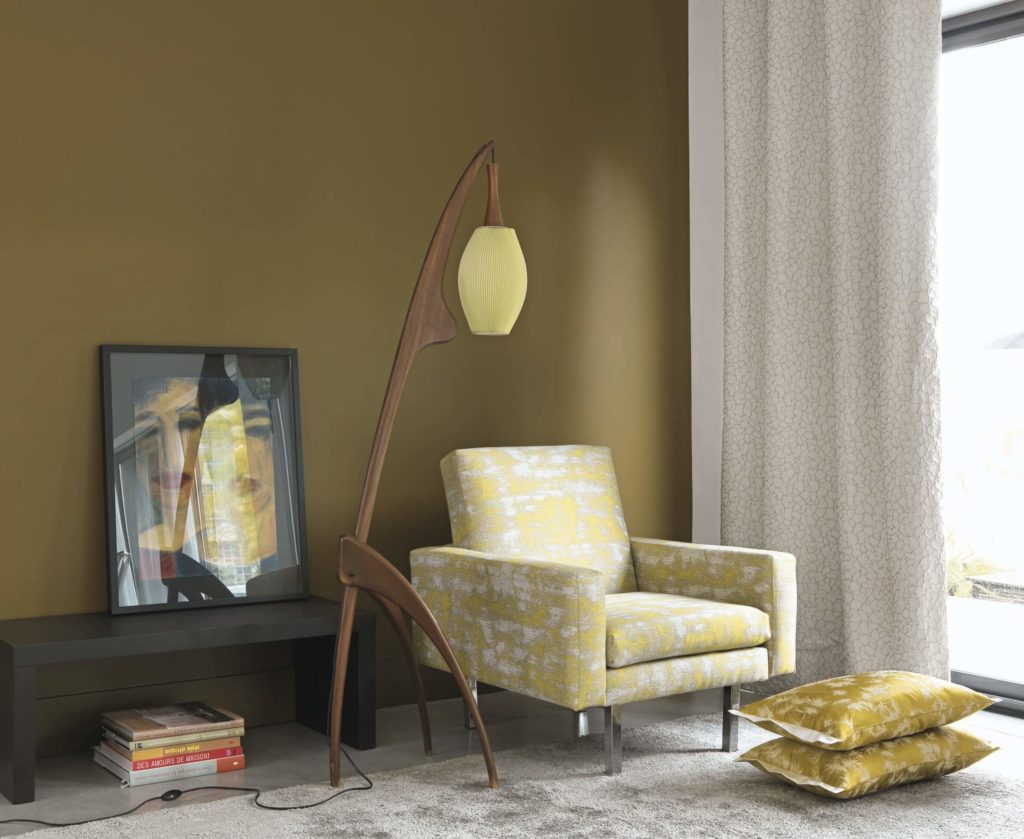 3. Add warm neutrals
If your home's interior feels too dark in the winter months and you would like to open your space then try a hanging neutral fabrics at your window. A light-coloured fabric will create a beautiful balance in your room for a calming, warm impact.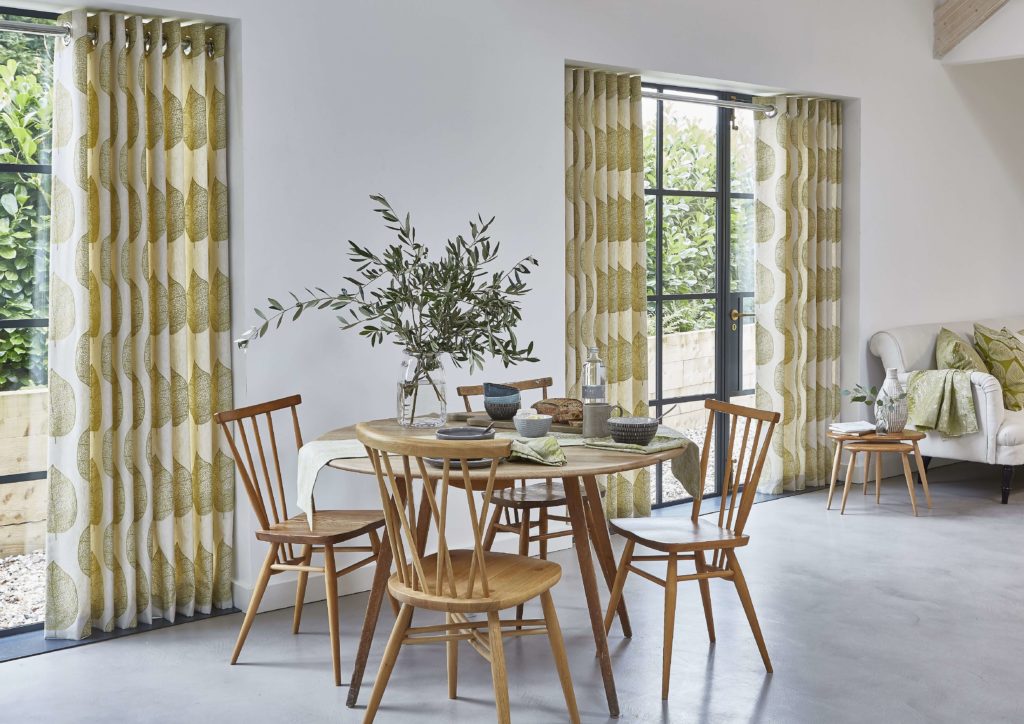 This type of window treatment (as seen above) is ideal for interior design enthusiasts who love that Scandi look. Natural coloured curtains and blinds, when paired with blonde woods and other organic textures will create a sense of calm that is Scandinavian interiors are famous for.
These shades work very well in intimate spaces that still require lots of daylight such as a home office, living area or hallways, And will create a serene, cosy feel during colder seasons.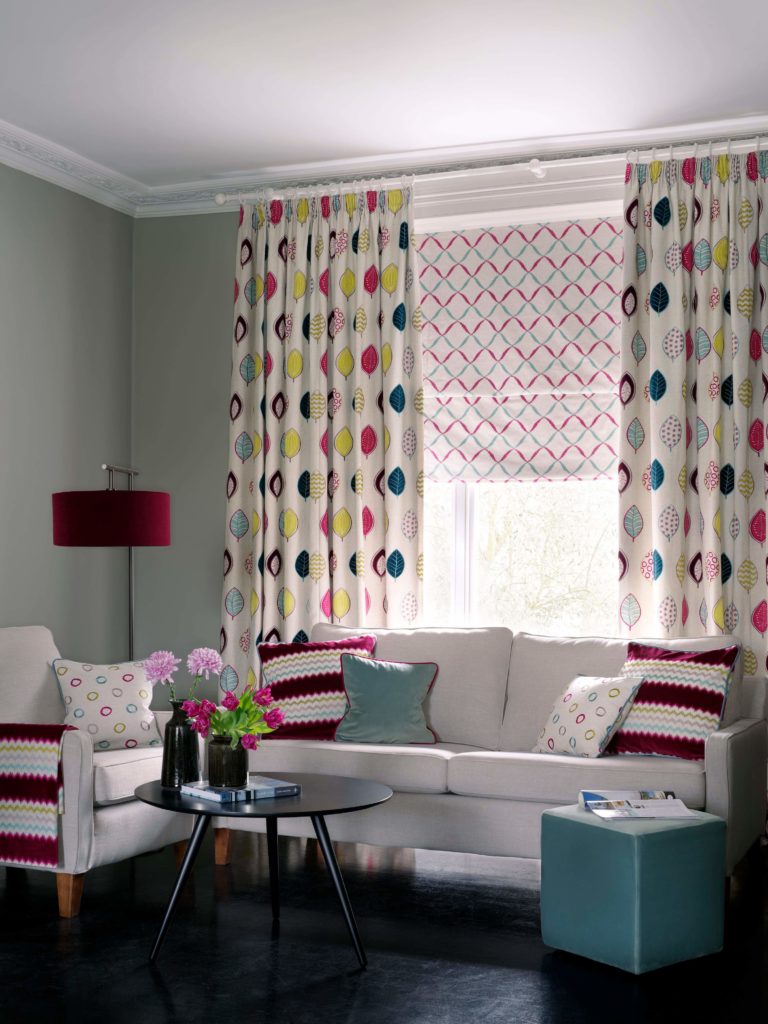 4. Try mixing your patterns
The best part about bespoke curtains and blinds, is that you can be brave and bold as you want. One trend that works so well with various window treatments is the use of geometric prints. Start with your curtains with a modern, minimal design – then pick out the patterns with cushions and accessories. Mix the scale of the prints that you add to home to add visual interest.
For cosier styling, choose a fabric in a warm autumn tones like burgundy, mulberry and olive greens. Keep your walls in natural or muted tones for a more measured look or if you are feeling the need to express yourself, carry the prints onto the walls with a bold wallpaper.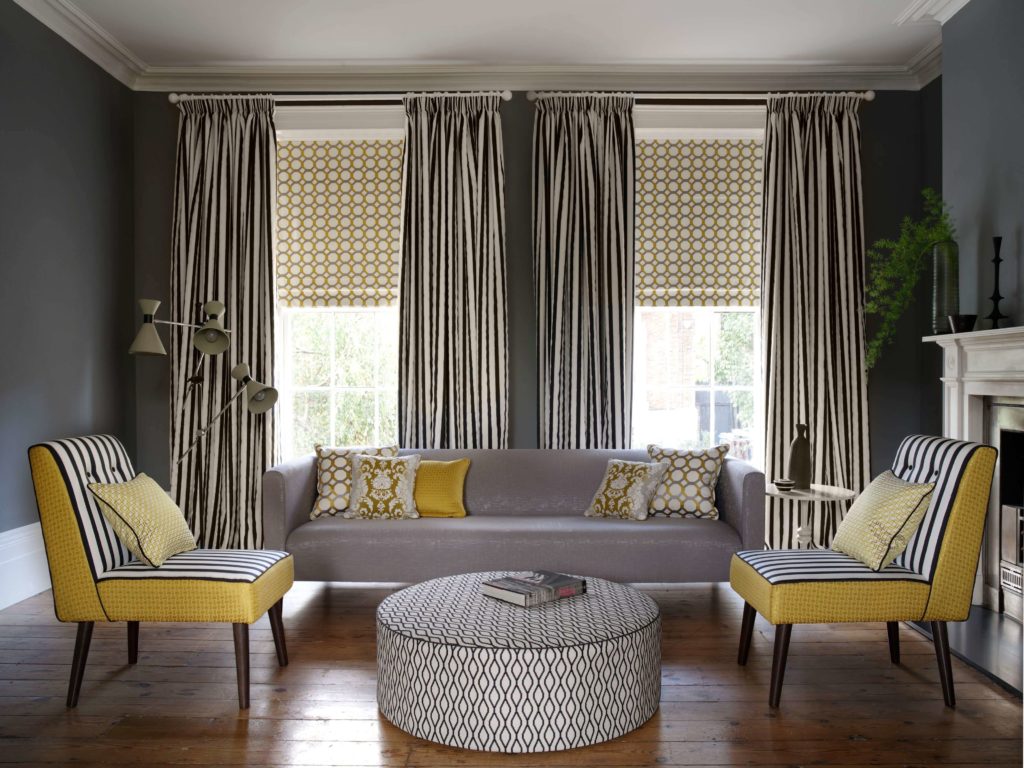 Just as you would mix and match your cushions on your sofa, don't be afraid to mix your patterns at your window too. Blinds in a zig zag print look great sat next to abstract leaf print curtains. Layering up your window treatments will also keep you nice and toasty when it gets colder.
If you want to test out your window dressing ideas before you commit to a design, then Culture Living have a clever on-line design tool on their website where you can test out different fabrics, heading tops, lengths and fabrics. Give it a whirl over here.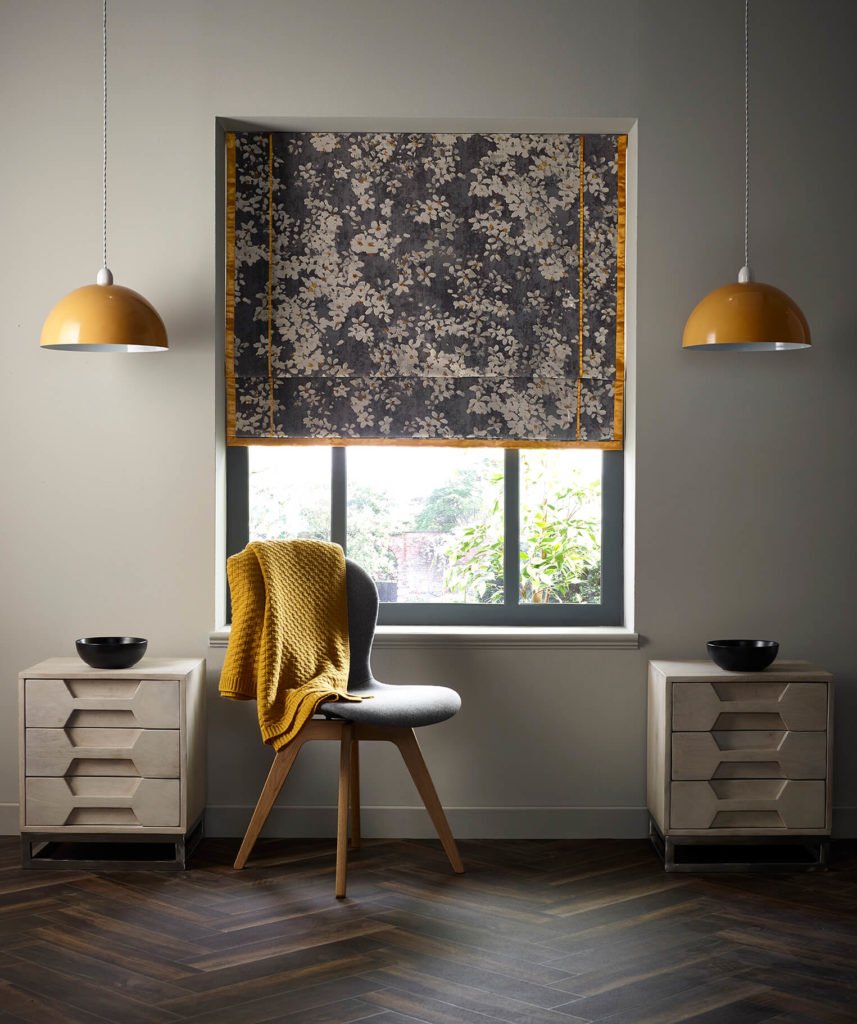 4 Stylish Ways To Dress Your Windows This Winter
There's my round up for new ideas to style your window this winter. We've covered trends, fabrics and texture! I'm lusting after the velvet curtains myself. What about you?
If you are looking for serious design curtain and blind inspiration then make sure you check out the extensive collection of fabrics and brands from Couture Living.
What do you think of this post? I hope you have found it helpful. Let me know in the comment box below.
YOU MAY ALSO LIKE
ONE HEATING HACK EVERYONE NEEDS TO KNOW
MAKE YOUR HOME AUTUMN READY IN 3 EASY STEPS