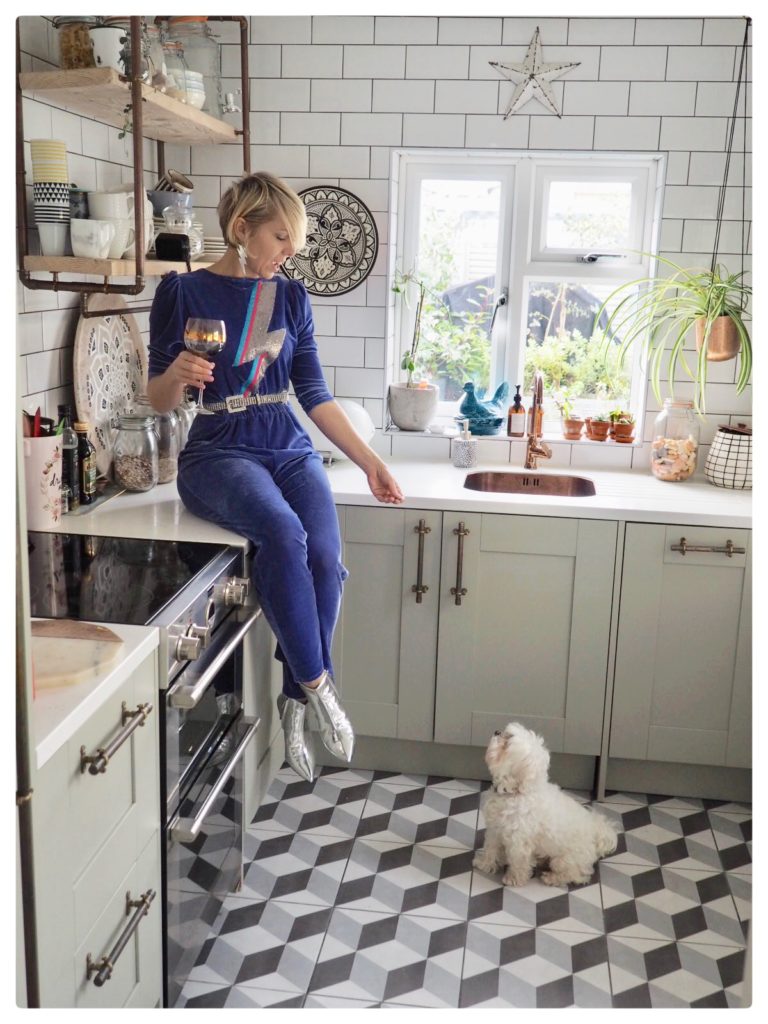 I really wanted to add a personal touch back into this blog, and what better what to do it than a round up of everything I'm loving right now? I'm always sharing things I love with family & friends, so I thought why not share my recommendations with you guys too. Here is my first post on 5 Inspiring Things For You & Your Home
5 Inspiring Things For You This February
Buckle up…as there is lots to share with you.
1. Striking A Pose In The Ziggy Jumpsuit
I've got to start with this epic lilac velvet 'Ziggy' jumpsuit from Woo Woo Boutique. I was gifted this snazzy number by the owner Eva and I've been spotted in it all over my insta feed. See it in action over HERE.
Eva is passionate about sustainable fashion, and her clothes are inspired by Bowie and Kate Bush which is so my thing too. I wore this jumpsuit on Christmas day and I have to be birthday parties coming up over the next few months – and this outfit is a going to be a showstopper. She'll make you a one-off too (as these jumpsuits come in a rainbow of colours).
The silver Zara boots were an eBay find – just £20!
Would you like to see more sustainable fashion from me over the next year? I love sharing my outfit ideas with you but I know my style is pretty one-off 🙂
2. Going To RestFest To Recharge
Looking forward to the year ahead, I would love to have more yoga in my life. When I shared this idea with my followers on instagram, they all suggested that I checked out RESTFEST in Arundel, Sussex on the 15th of March.
RESTFEST is a one day festival that has the single aim of ensuring that all visitors to the event leave feeling super happy! Doesn't that sounds wonderful. There is enlightened talks, massages, dance classes, kung fu, feng shui, breathwork and a yoga rave.
It sounds fun, thought-provoking and potentially life affirming! And there is a pop-up spa and local shopping market. I can't wait. You can click for tickets HERE.
I'm going to be sharing more wellness, self-care and fitness on my blog from now on. In fact, I have made a whole new section on it which you can tap into over HERE.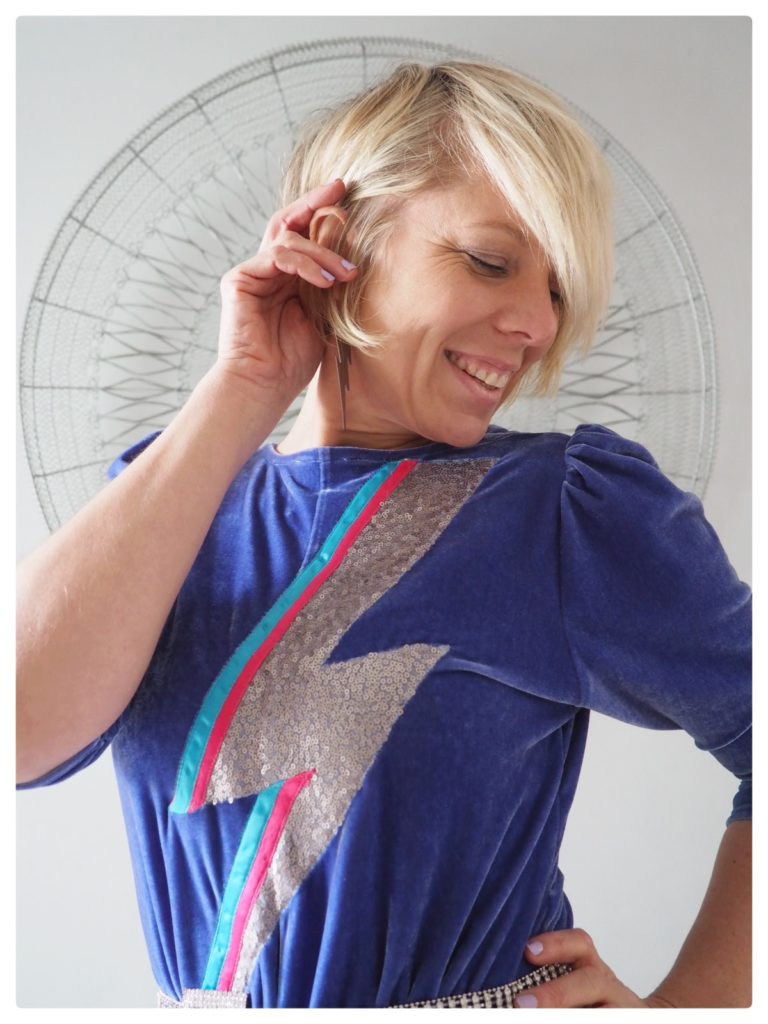 3. Two Podcasts You'll Love
During the Christmas break, I spent hours just listening to podcasts. I wanted to share with you a few of my favourite ones that had an impact on me (and I hope you will find inspiring)
Modern Love: This Nursing A Wound is read by Jake Gyllenhaal and it tells the story of a doctor recovering from heartbreak. It's a raw and intimate peek into the hidden world of other people's relationships. each story is completely different and compelling. And they have made it into a Netflix series which is also worth a watch. I think you'll love it.
Hashtag Authentic: Frim favourite, this podcast never fails to inspire with me with it's sage advice and grounding life-tips. The founder of this podcast is Sara – who has a beautiful instagram account called Me & Orla. In, How To Be Indistractable In A Chaotic World With Nir Eyal you'll dive deep into the science, research and future of our attention spas – and learn tips on how to stay on track. A must listen-to podcast, if you like me – you work from home.
4. Ikebana – The Mindful Art Of Japanese Flower Arranging
I was invited to a workshop hosted by Funny How Flowers Do That where I got to practice the Japanese ancient art of 'Ikebana' – which is an philosophy of mindful flower-arranging.
Ikebana is the word used to express individual ideas and emotions through the flowers, vases and finished arrangement. At the workshop, I was encouraged to admire the beauty, shape, textures and colours of each individual flower before making my arrangement. As someone who works with flowers lots, it was so refreshing to learn a new way to display blooms in my home.
My floral creation now takes pride of place on my dining table, adding a touch of Japan to my home. If you fancy giving it a go, there is a course hosted at Japan House in London on 8th February.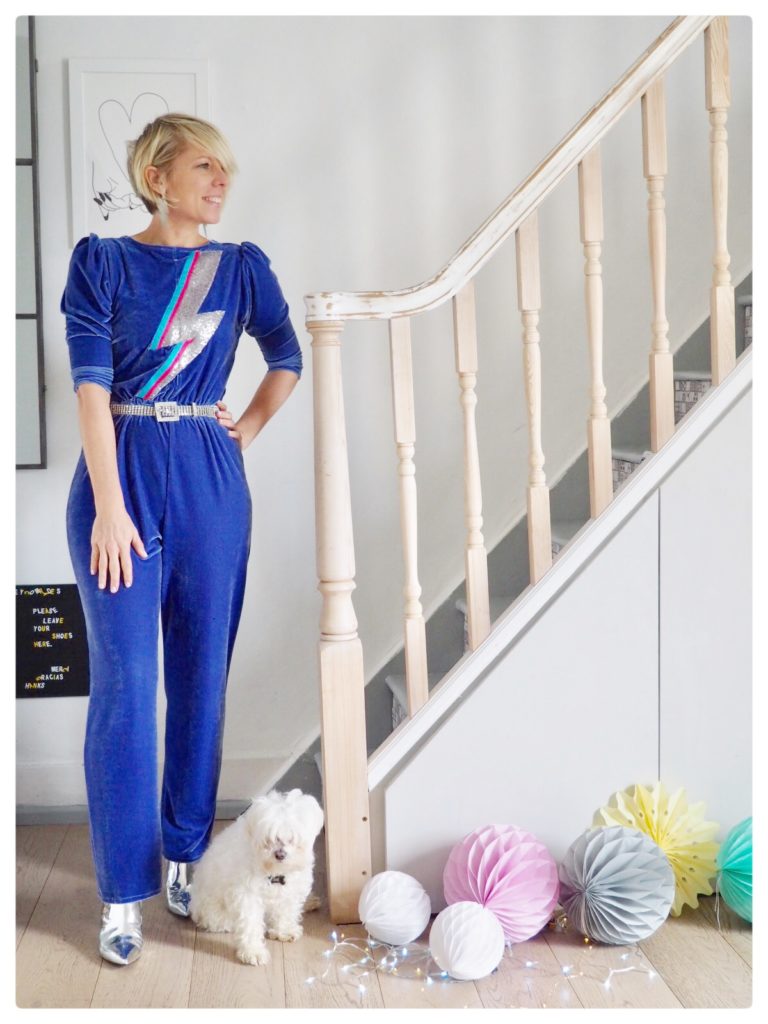 5. Taking A Sea Swim In Winter
Just before the end of 2019, I decided to set myself a few challenges. Only little things that would take me out of my every day, and put some fire into my belly. And one of my ideas was to take a dip into the sea on Brighton beach! It was freezing – and when I dived in, I could hardly breathe but it felt amazing.
My skin afterwards was buzzing from the salt, cold and excitement. My friend took a photo of me which you can see HERE. I look a bit bedraggled but I was so proud of myself of setting a goal and fulfilling it – however crazy it may sound! For me it was a winter sea swim but for you it could be going for a run, reading a book a week or eating healthily. If you want to read more about it, Huffington post have done an enlightening article on the practice which you can read HERE.
Have you got something you could do that is completely out of your comfort zone that you can easily achieve (with a little encouragement). Let me know below and I'll be your cheerleader.
That's My 5 Inspiring Things For You This February…what do you think?
I'd love to hear from you. And let me know what you think of this post 5 Inspiring Things For You & Your Home – it's so new for me to write like this but I'm loving it already. I feel we are really getting to know each other more.
Would love to hear if you want to know more of what I love! From fashion, to interiors, to Brighton to travel – I'm open to your ideas.
You May Also Like
HOW TO NATURALLY BEAT THE JANUARY BLUES USING HERBS / AD
3 SIMPLE FITNESS TIPS TO HELP YOU HAVE AN AMAZING WORKOUT
CREATE A MAGICAL GARDEN ROOM IN TIME FOR WINTER GUESTS / AD