With Christmas fast approaching, it can be stressful thinking about how (and where) we can comfortably accommodate extra guests in our homes. Have you thought about installing a cosy garden room for them to enjoy? They not only provide handy extra spare room but they have a myriad of uses. Learn how to create a magical garden room in time for winter guests.
In this post, I'm sharing a selection of clever garden rooms for you to discover, and I've got lots of ideas on how to style them too. Create a garden room that guests will love staying in this winter time.
Let's take this outside.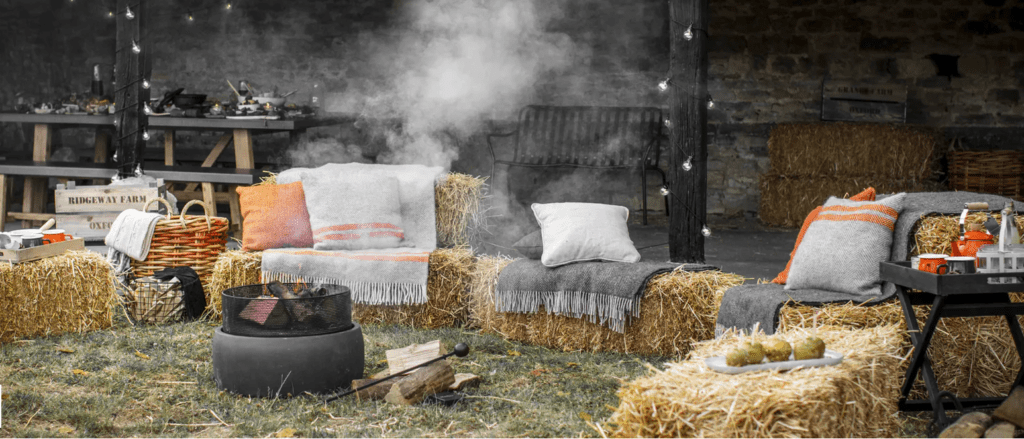 ** Sponsored Post with Summer Rooms 24**
At this time of year, I'd love to have more friends stay. But I just don't have the room. One idea I am considering is rather going through the hassle of a costly (and dusty) loft or rear extension instead of installing a beautiful garden room.
Not only are garden rooms one of the coolest things you can add to your home – they come with lots of snazzy features. The key is to treat this space as you would any interior room during the winter months. You can give them a cosy style, that way you'll enjoy more time outside in your garden basking in more of that winter sun. Doesn't that sound lovely?
Don't forget to pin my images in the post to your Pinterest account for your own garden project. And if you have enjoyed this post, comment in the box below.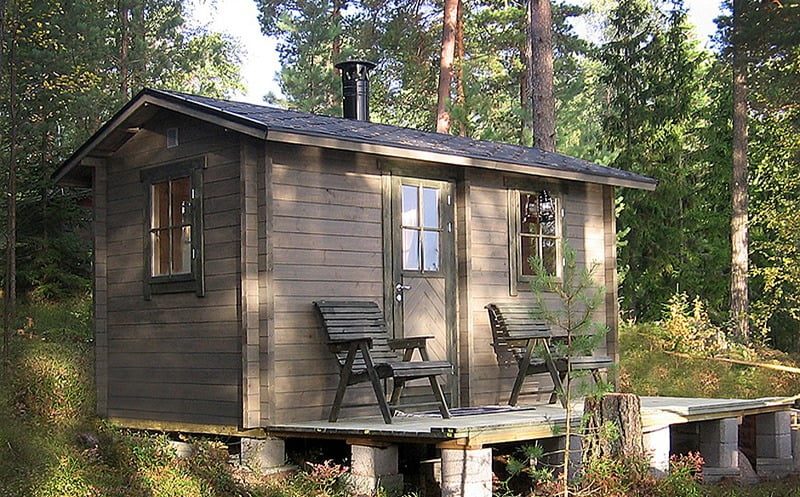 Host a winter sauna gathering
Who doesn't dream of relaxing in a winter log cabin in the woods. And what about if it had a sauna in side? Imagine enjoying a warming sauna while it is snowing outside. This is my idea of heaven!
Take a look at the stunning Mika sauna cabin above which would look so pretty tucked in the end of your garden among the trees. The design is based on a traditional Finnish outdoor sauna cabin that would fit in 3-4 bathers. And you can instal this garden sauna shed yourself in just 2/3 days. You could quickly put one up in time for December.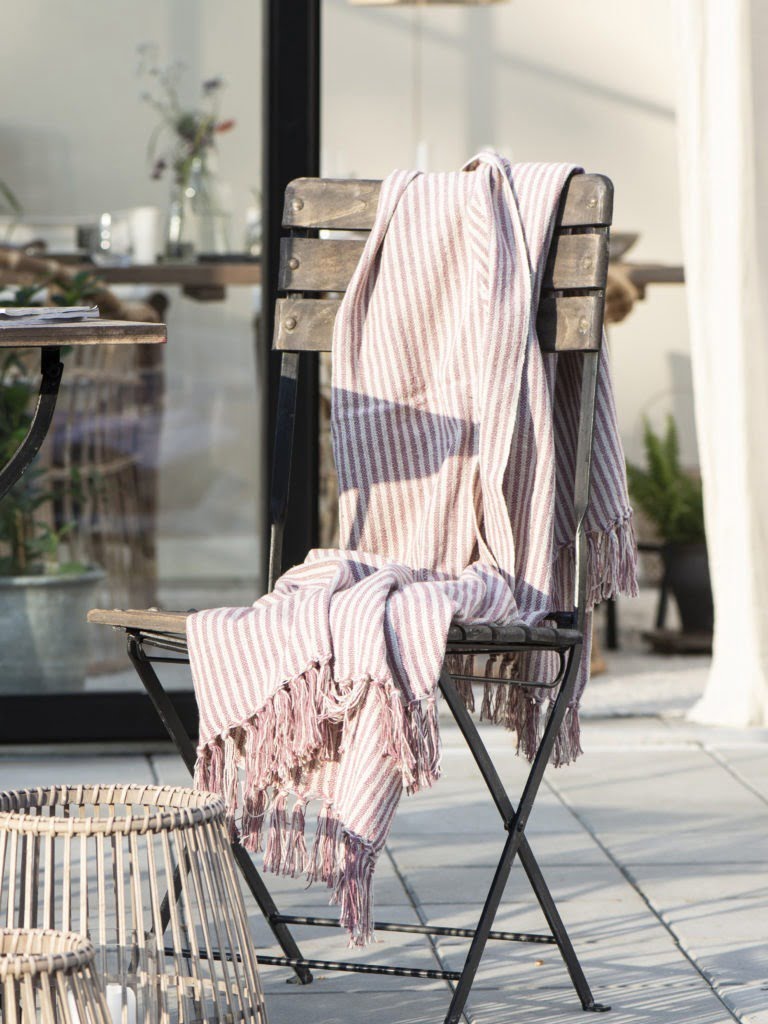 It comes with sauna features including sauna benches, insulated sauna ceilings, wooden stove guards and headrests. There is no better way to relax and unwind after a busy day than taking a sauna with your friends.
In your suna keep lots of hammam style towels to hand (like the one above) for guests to use after enjoying your garden room sauna. Hang them on hooks on the exterior of your cabin. Inside have salt scrubs, essential oils to scent your steam and cosy socks to pop on once you get dressed again.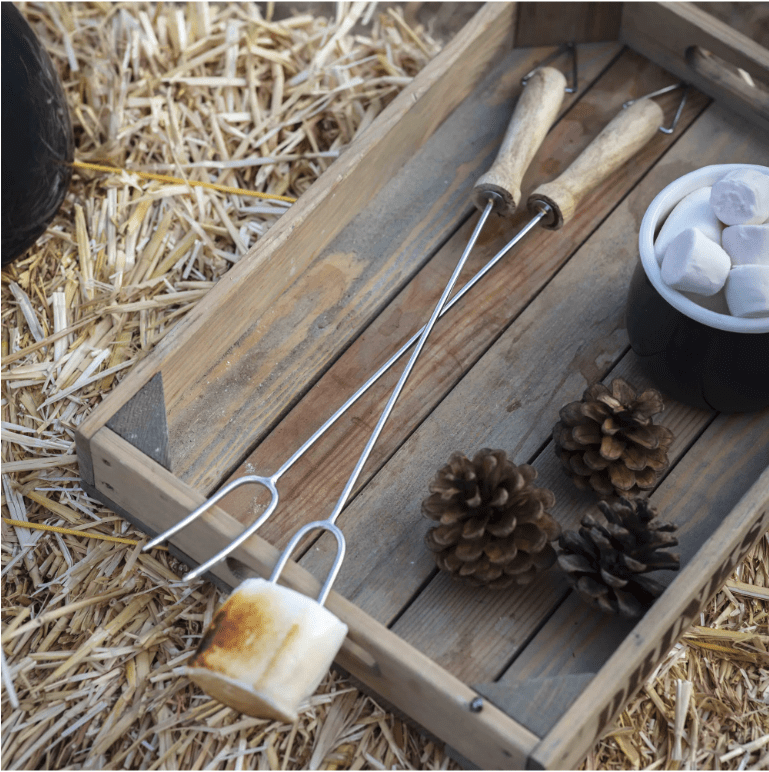 Enjoy alfresco dining with friends
Is there anything better than toasting marshmallows and drinking hot chocolate around a roaring fire? Sharing moments like this with dear friends will make the cold winter months (just about) bearable.
If you need more room to entertain guests, then take a look at the Seattle BBQ hut which has an integrated BBQ in the middle with seating all around. It's made for winter garden parties as you can snuggle inside and watch nature from the warmth of the cabin.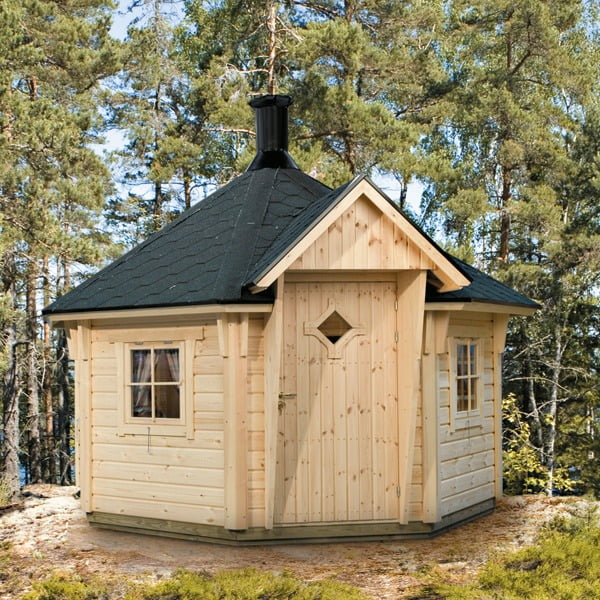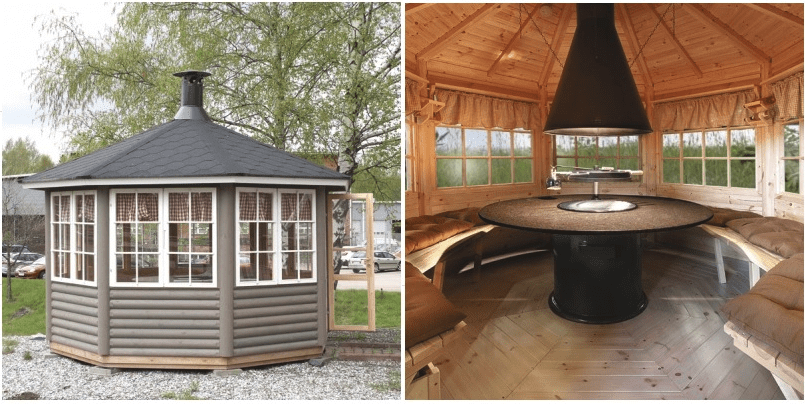 There is enough room to gather around the table and enjoy the delicious appetizers and drinks in the company of friends and family, all the while keeping toasty inside this cute cabin.
And if you want to take the party outside to watch a low winter sunset, treat your garden to a fire pit. This ones below from Garden Trading is ideal for smaller garden gatherings.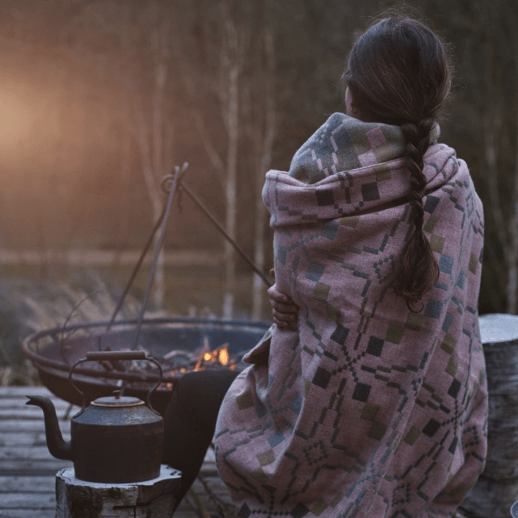 Keep cosy blankets to hand so when the temperature drops, your guests will still enjoy the great outdoors while staying warm. And no-one regrets packing a pair of cosy cashmere gloves to wear when toasting marshmallow.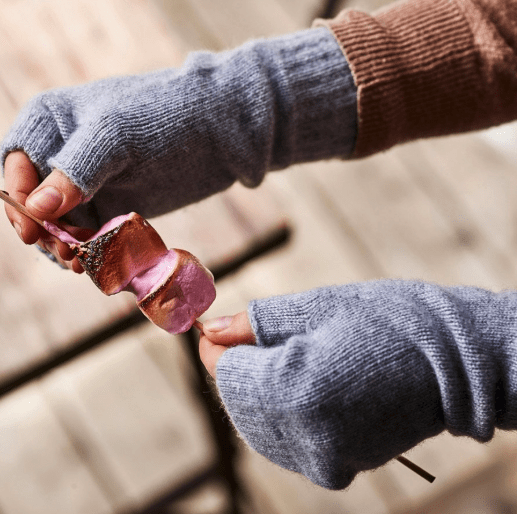 Create a cosy outdoor room for your family to relax in
When making extra room for friends and family to stay in, you may need to be creative with the space you already have. Rather than extend up or out, how about building a beautiful garden room? You'll be giving guests somewhere private (and novel) to stay.
Choose a garden room with double glazed windows and doors (extra thick 94mm foundation planks and 28mm floorboards) too keep guests cosy all night long. The sturdy 70mm wall planks and strengthening metal rods inserted throughout the entire wall make the cabin very stable and long lasting.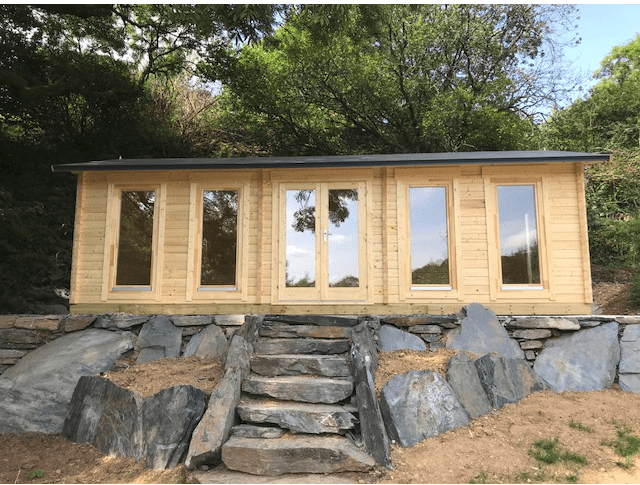 Decorate your cabin with lots of glittering fairy lights, lanterns and festoon lights, especially on the path leading up to your garden room, to create a welcoming glow. Many outdoor lights are now are solar powered, so that they will charge up during the day then glimmer all night long.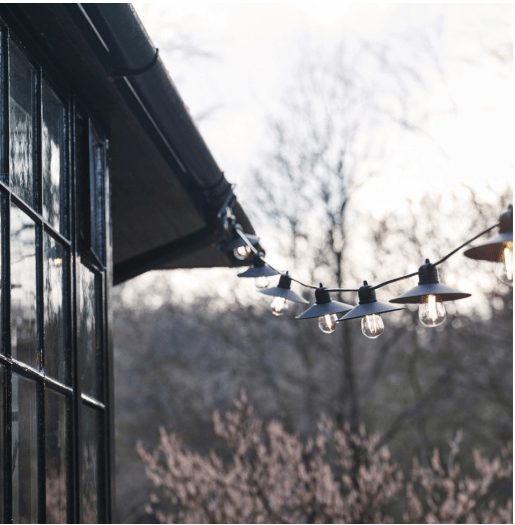 If you are looking for a cosy guest cabin but don't have a huge amount of space, then I've found the perfect garden room for you! The Sweden wooden lodge only requires a floor area of 6 x 4 m in your garden (but the generous inner size will definitely surprise you!)
This cabin has space for a living and dining area, as well as a shower room. This wooden lodge has four large double glazed windows to allow plenty of natural light in. It's perfect for guests who are planning to stay for a few days or more.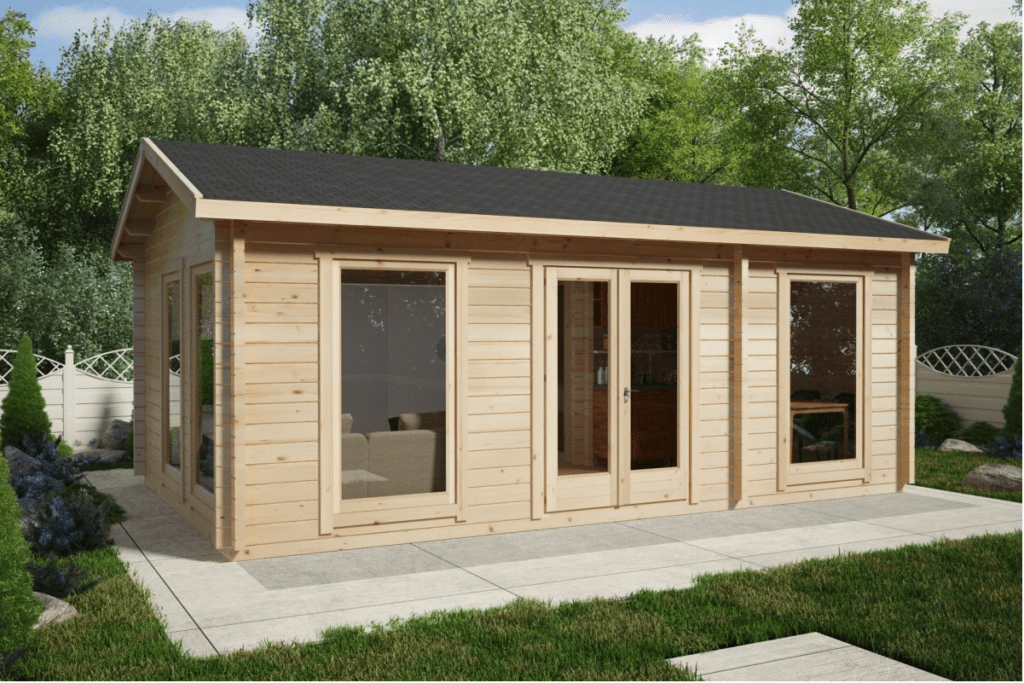 One tip, for when you are personalising your garden room, I would paint the interior of the wood white to make it feel brighter and bigger on the inside. And then paint the exterior black or a very dark green to help it blend into your garden. But black would look cooler.
Shop This Post

Make your guests feel welcome and warm by dressing the bed with generous layers of cotton and linen bedding. For that Nordic inspired interior look (it is a cabin afterall) pile up with lots of sheepskins and woolen throws for the snuggle-factor.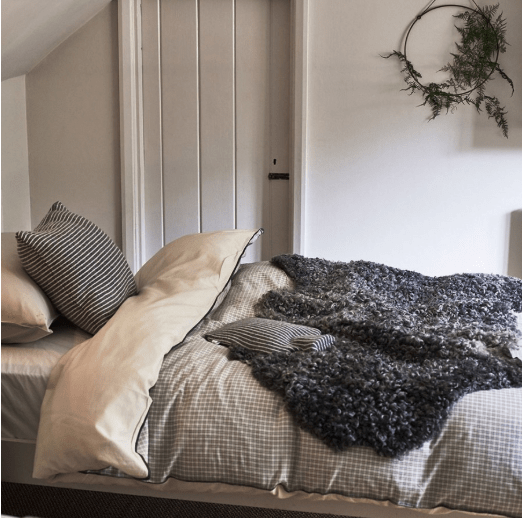 Time To Install A Magical Garden Room To Host Winter Guests
This has been such an enjoyable post to write. I have spend the whole time daydream about log cabins and creating them into cosy spaces. If I had one of these at the bottom of my garden, I don't think guests would ever leave! I'd have so much fun styling it up. I love the idea that they can be DIY built in a weekend, so that I could be guest-ready in an instant.
I really hope you have enjoyed this post and that is has given you inspiration. It goes to show you don't have to do a ton of building work to create a extra space your home. You just have to get imaginative.
YOU MAY ALSO LIKE
CLEVER IDEAS FOR SMALL GARDENS
MAKE YOUR DINING ROOM SPARKLE THIS CHRISTMAS WITH THESE 5 LUXE STYLING IDEAS
STYLE A HAPPY AND WELCOMING HOME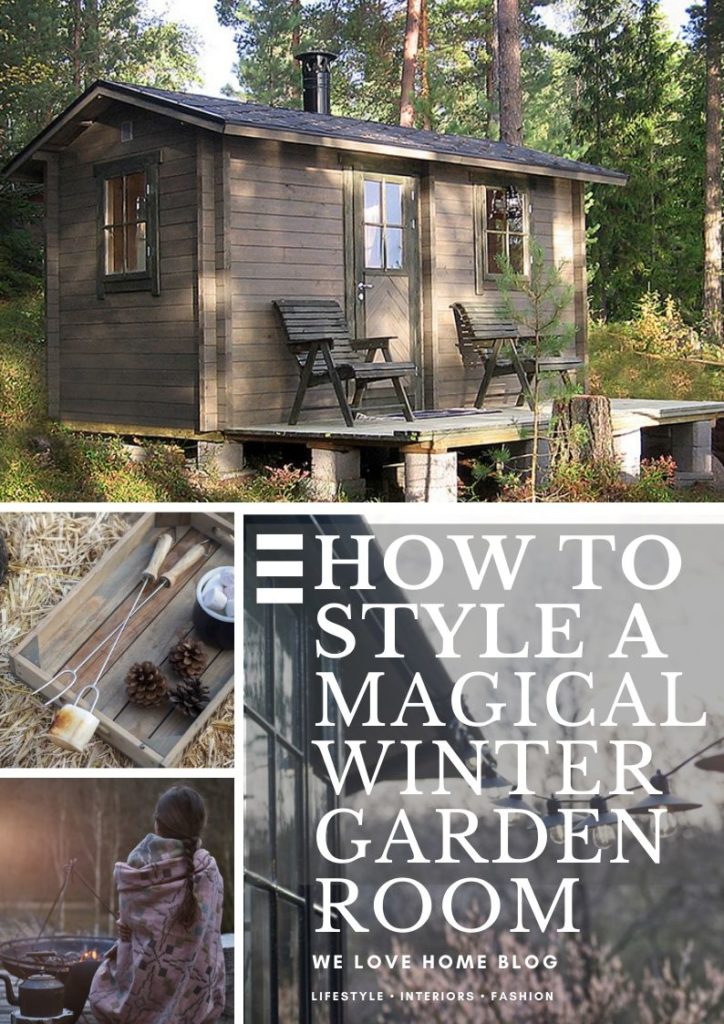 ** This is a sponsored post. All thought and opinions are my own.