Welcome to the final part of my Interior Styling Course – and today we are going to learn how to style a happy and welcoming home. What does this mean? Well, in this post I'm sharing tips and tricks for styling your home to create a home that you'll love. And a home that feels instantly welcoming.
Main Image | Ercol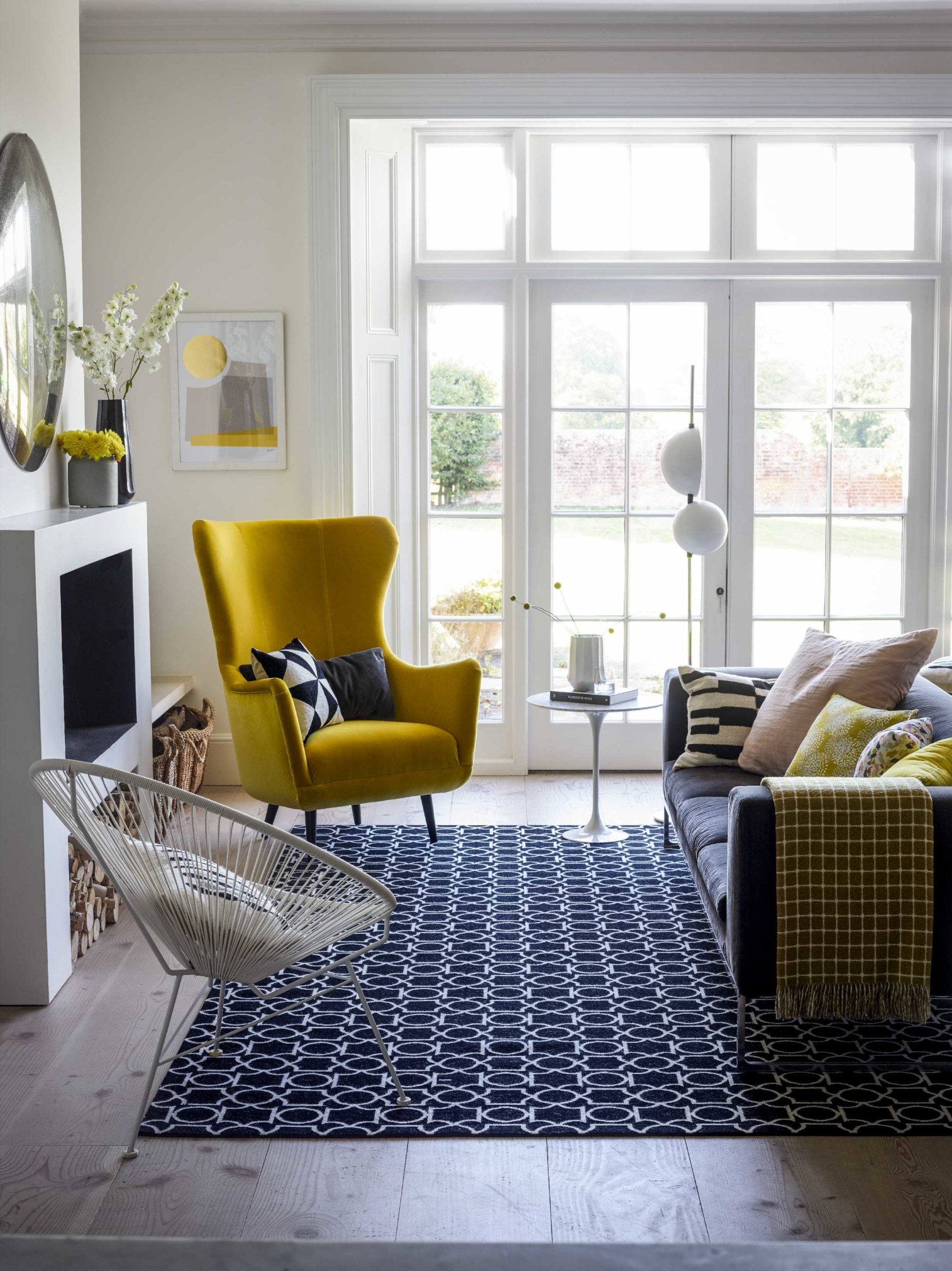 Interior Styling For Beginners Part 4: Style A Happy And Welcoming Home
This is Part Four of my Free Online 'Interior Styling For Beginners' course. If you want to start at the top click HERE. It's my free online course that is spread over 4 blog posts to help you to style your home like a professional interior stylist.
Home is where you can be free to be who you really want to be
Your home is more than bricks and mortar, isn't it? It's your ultimate safe-space from the world's troubles. The place where you come and relax. A space where you can potter, and cook, and hanging out with friends and family. It's so important to style a happy and welcoming home
Your dining room where your first Christmas meal was enjoyed, the kitchen where pancakes are tossed on Sunday mornings, the hallway that you welcome old friends into for a cup of tea. And the living room where dance competitions are held after a bottle of wine…. It's where you are the best version of yourself!
I want to teach you how to bring a sense of playfulness and joy to your home with a few simple styling ideas that I promise will transform how you use your home from now on.
Just follow these simple ideas coming up.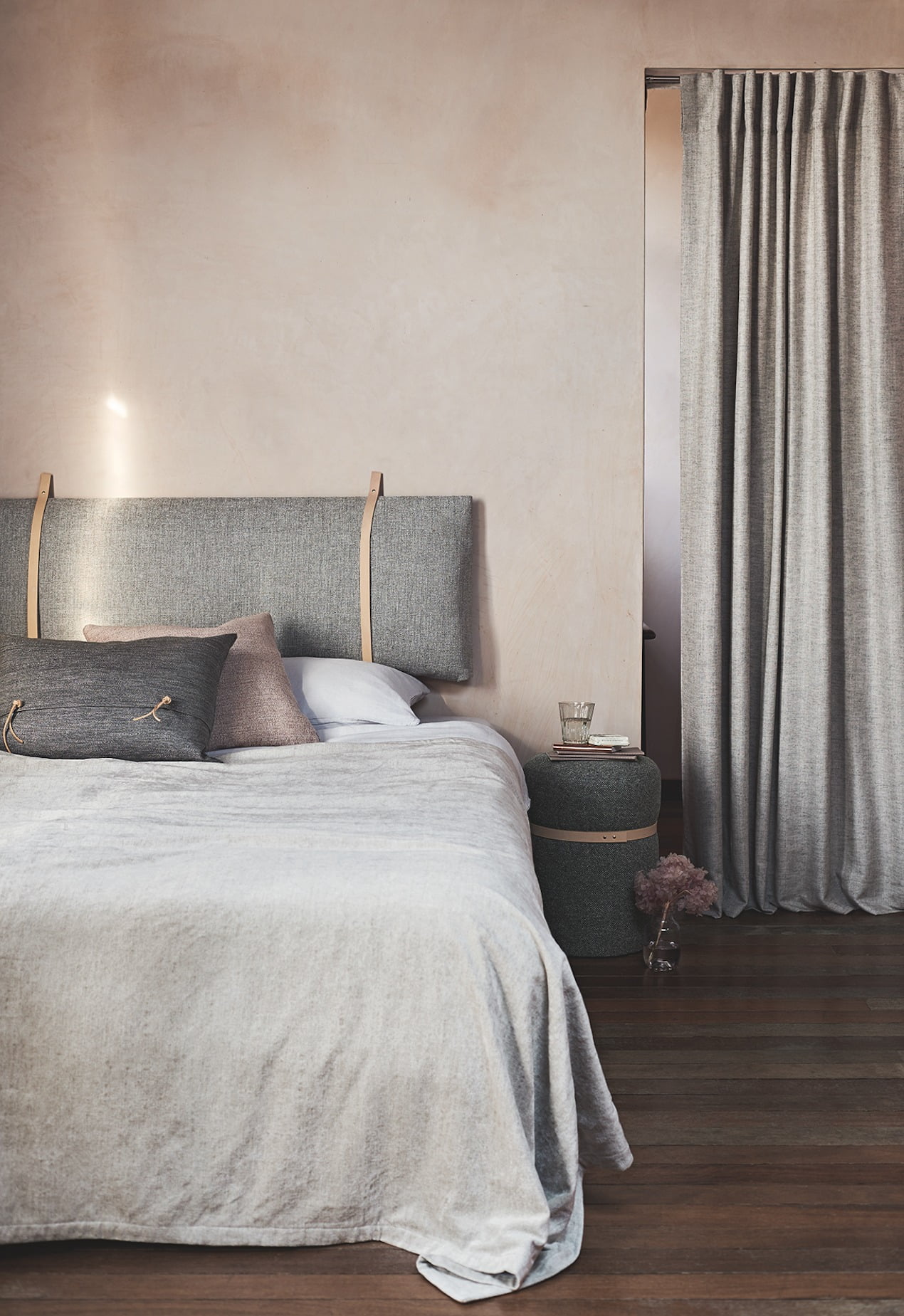 Be Happily Disconnected
When you have a break from social media or WIFI (like when on holiday or when you are on a train with no reception) time seems to move slower. Without online distractions, we have the space to connect with ourselves and our loved ones on a deeper level. How much calmer and more relaxed do you feel afterwards? Now imagine if you could bring that feeling into your home every day…
Here are some simple ways to change the way your home feels to you.
Unplug Your Home
Try setting aside two hours a week when your home is a technology-free zone. Unplug your TV, turn off the WIFI and get connected. Banish electronics will be a worthy challenge and a time that you will look forward to.
Take Up A New Hobby
You could spend your time cooking, sewing, reading or chatting. Soon your home will feel have that feel of well-deserved holiday away from the rest of the world.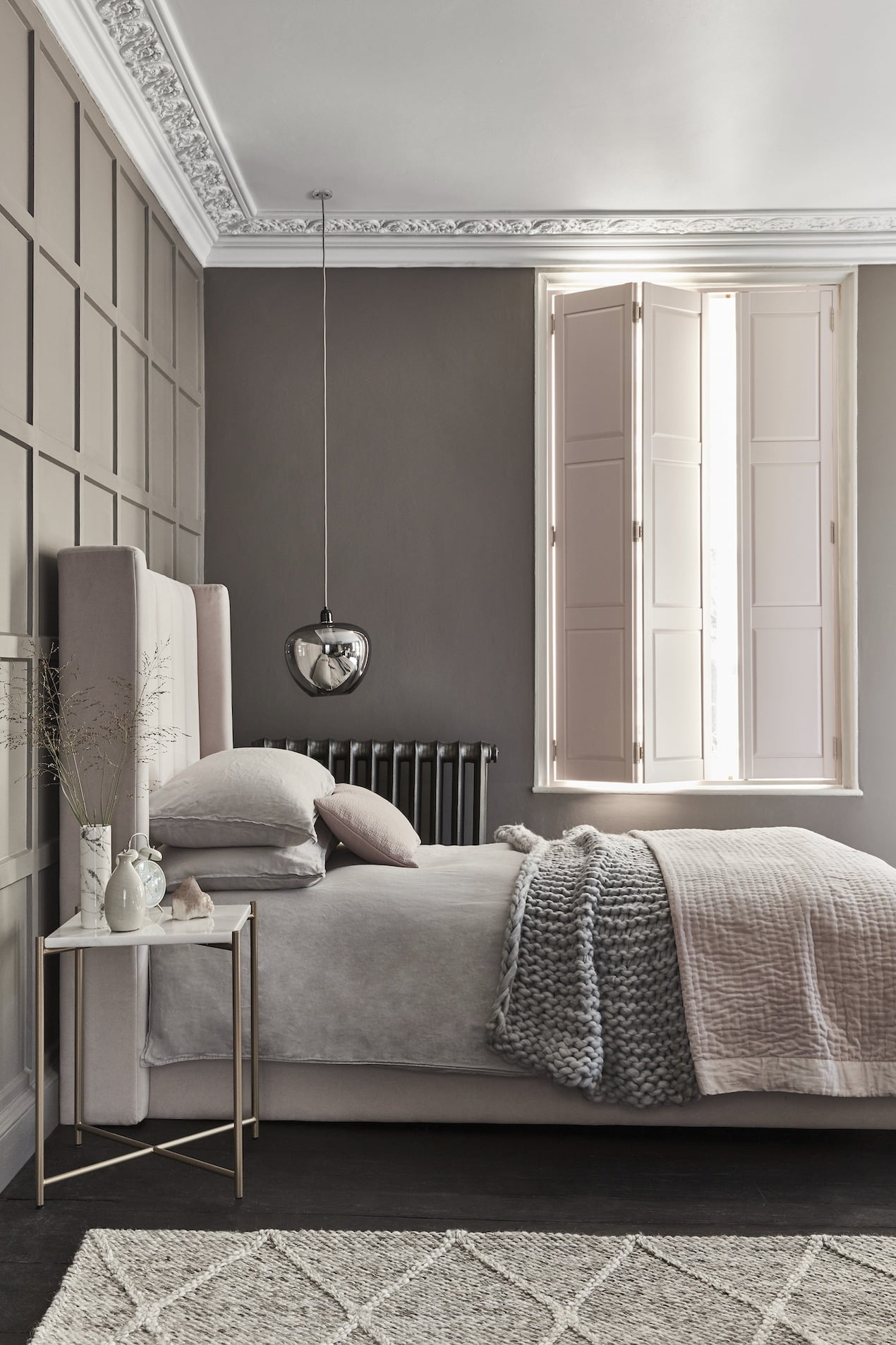 Tech-Free Time
Let me tell you about my sister and her two little boys. Most nights they have a kitchen disco. The TV is turned off and the boys get to play and dance to their favourite songs for an hour or so before bed. The whole family dance around the kitchen. It helps dance away the day's stresses from school, they are playful together and bond over their love of music. I've even been roped in when I've popped round for dinner! It's simple fun away from the telly. And it is really relaxing.
Bedroom Retreat
Bedroom are another are that are better off without tech. Why? Well it's well known that checking our phones, emails, social media profiles or even watching TV at night can be detrimental to achieving a restful night's sleep. My top tip is to make sure all tech is turned off at night in your bedroom at least. Use a traditional alarm clock instead of your phone. And try not to bring the laptop into the bedroom for a late night movie binge. Instead, try reading a paperback or tackling a challenging crossword.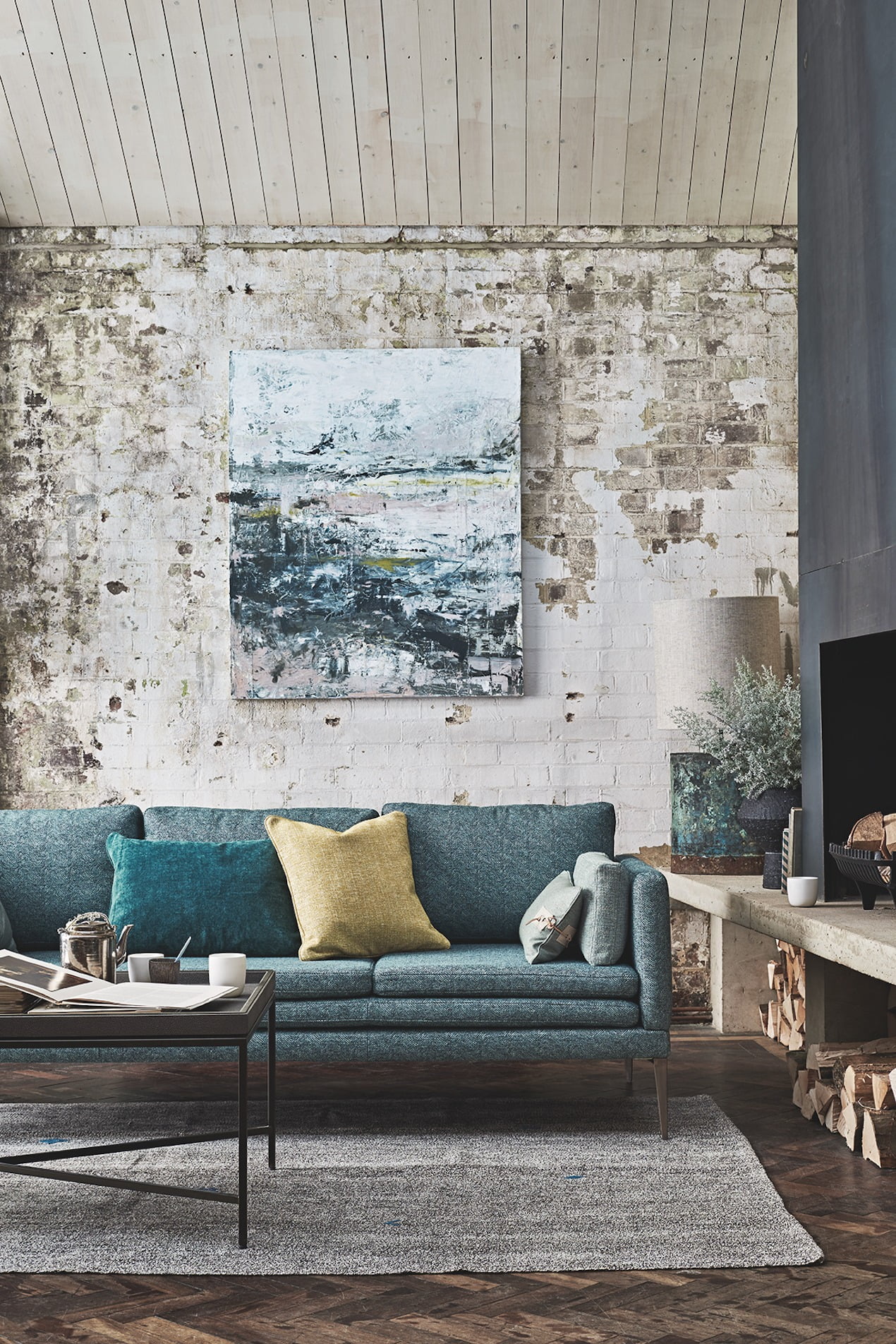 Banish Your TV
What about living without a TV as the ultimate way to switch off! I lived without a TV for 8 months which was a bit crazy looking back on it. But I had so much spare time. I listed to tons of music and podcasts, and I got more sleep. You can read about that HERE. You don't have to be as drastic as that but just switching off that black box for one evening a week, I promise you'll have so much more time on your hands to read, sew, cook and chat.
We can do this!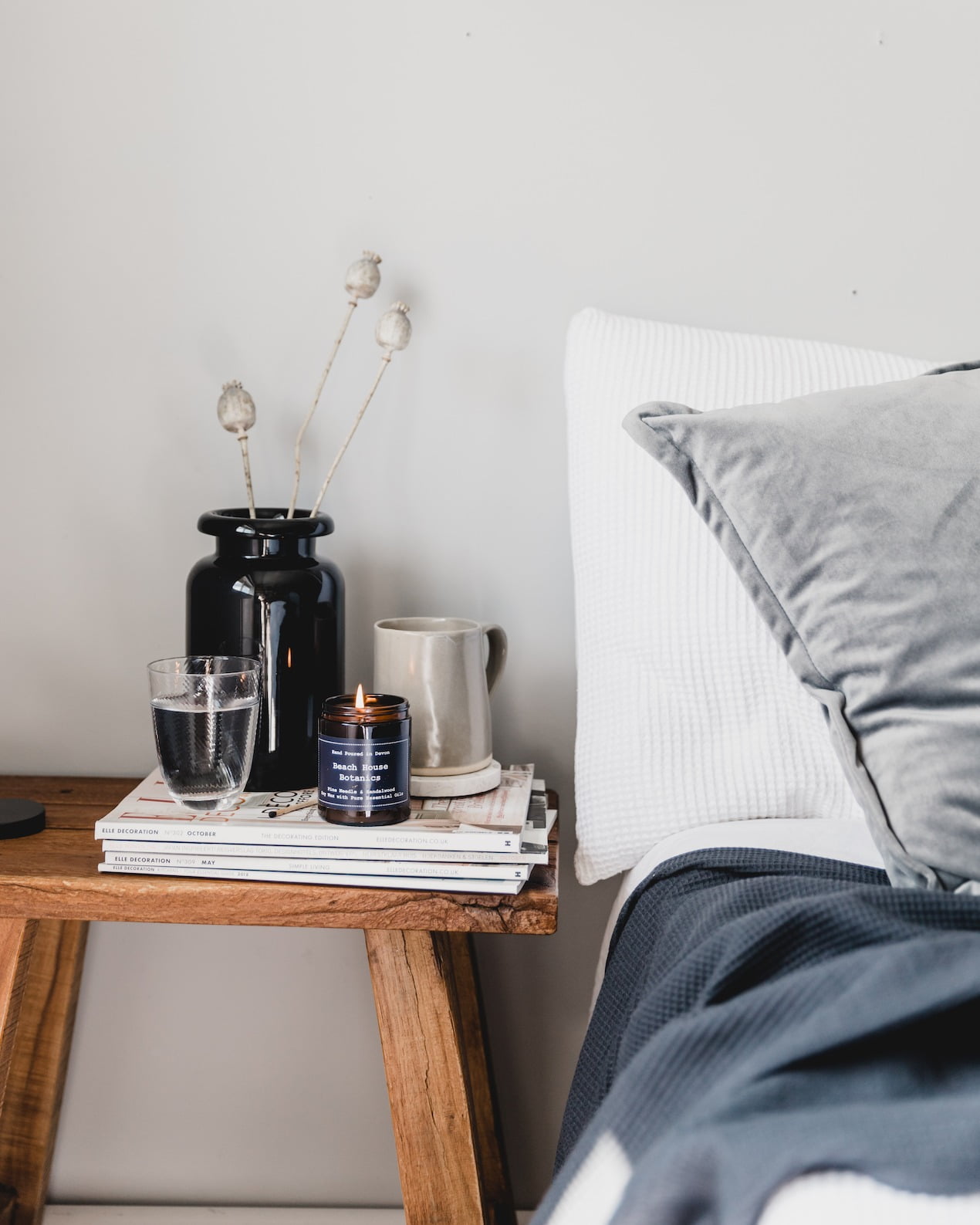 Appeal To The Senses
One way to press the reset button on your home, creating a happy and welcoming space, is by using scent to appeal to our strong sense of smell. Smells can lift your mood, change how you feel or instantly bring back a memory.
Start by filling your home with aromas that energise you in the morning, uplifting during the day and then calm you at night. This can be as simple as filling a vase with hand-cut flowers from your garden. Lighting a soy candle infused with essential oils. Or burning an incense stick at the end of a long day. These smells have ability to awaken a part of your brain that is stimulated by scents and help you connect with your home. It will bring a layer of happiness to your space.
Essential Oil Diffusers
In my living room I have an aromatherapy diffuser that I fill with water and a few drops of selected oils. When working from home, I love the awaken scent of peppermint. While at night, I'll add a few drops of bergamot. It helps to create a cosy atmosphere that I feel instantly relaxed in. Such a simple for you to try.
Pick Fresh Flowers
One key stylist's trick is to fill your home with blooms. Seek out old condiment jars, and bottles, antique milk glass and tarnished silver trophies – the options and shapes are endless. Embrace haphazard arrangements – it will make flower look like they are fresh from the garden (even if they are not).
I'm sure you can try one or two of these ideas to style a happy and welcoming home.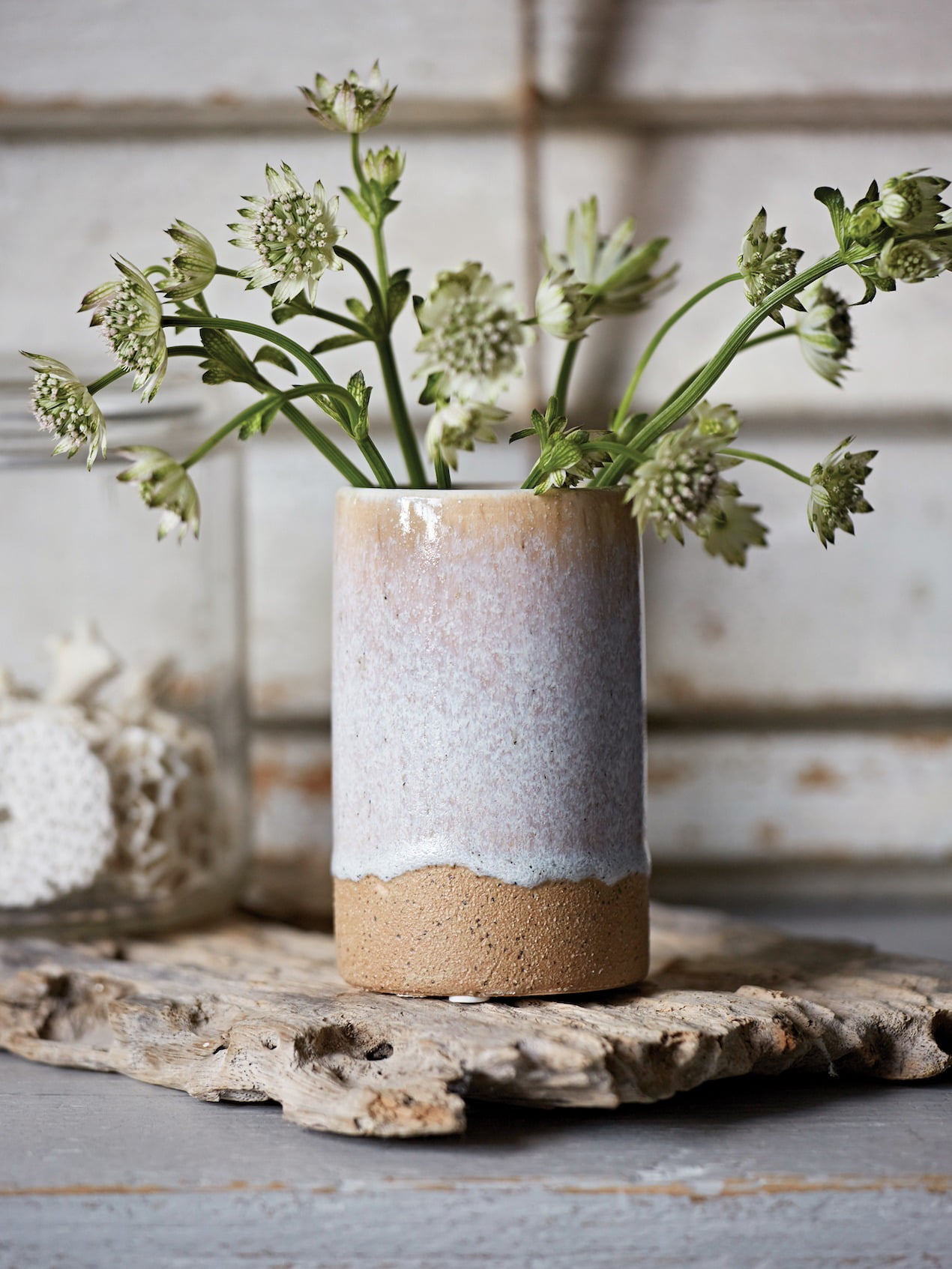 Other ways to add scent to your home:
Linen sprays to freshen your pillow in the morning
Potted herbs in the kitchen
Cedar balls in your wardrobe
Lush bath salts and hand soaps in the bathroom
Place scents near doorways so when you walk into a room so that your nose gets an instant hit. It's always nice to have a room scent – like a spray or aroma sticks, near the front door that way guests will feel at ease as soon as they walk into your home. You can make your own using essential oils so that you home truly smells like you.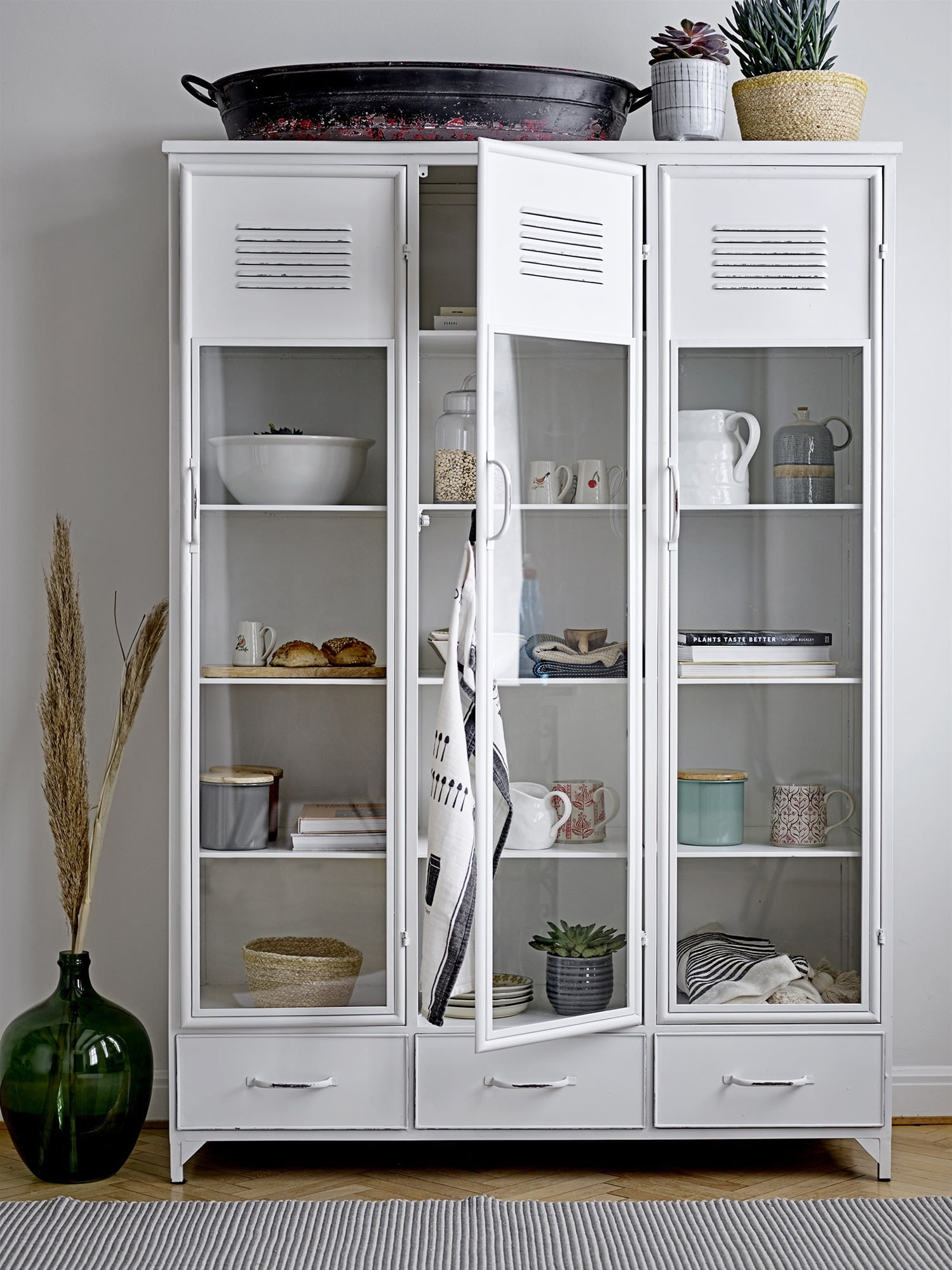 Style Harmonious Shelves
I bet you are just like me and when you go into a new house, you scan the shelves to get a sense of who the person who lives there is like and what they love. They are the natural place to display what we love most. Shelving display the guide books to holidays we have taken, records we listen to, trinkets we treasure and art we love.
Shelving is not just storage – it is the index for our lives
Shelves, bookcases and sideboards are essentially a visual library of our thoughts and experiences. Turn bookcases into display areas for your treasures and finds. Think of them as a beautiful art insulation. Once you start thinking of them as personal gallery, you can see what impact they will have in the design of your home.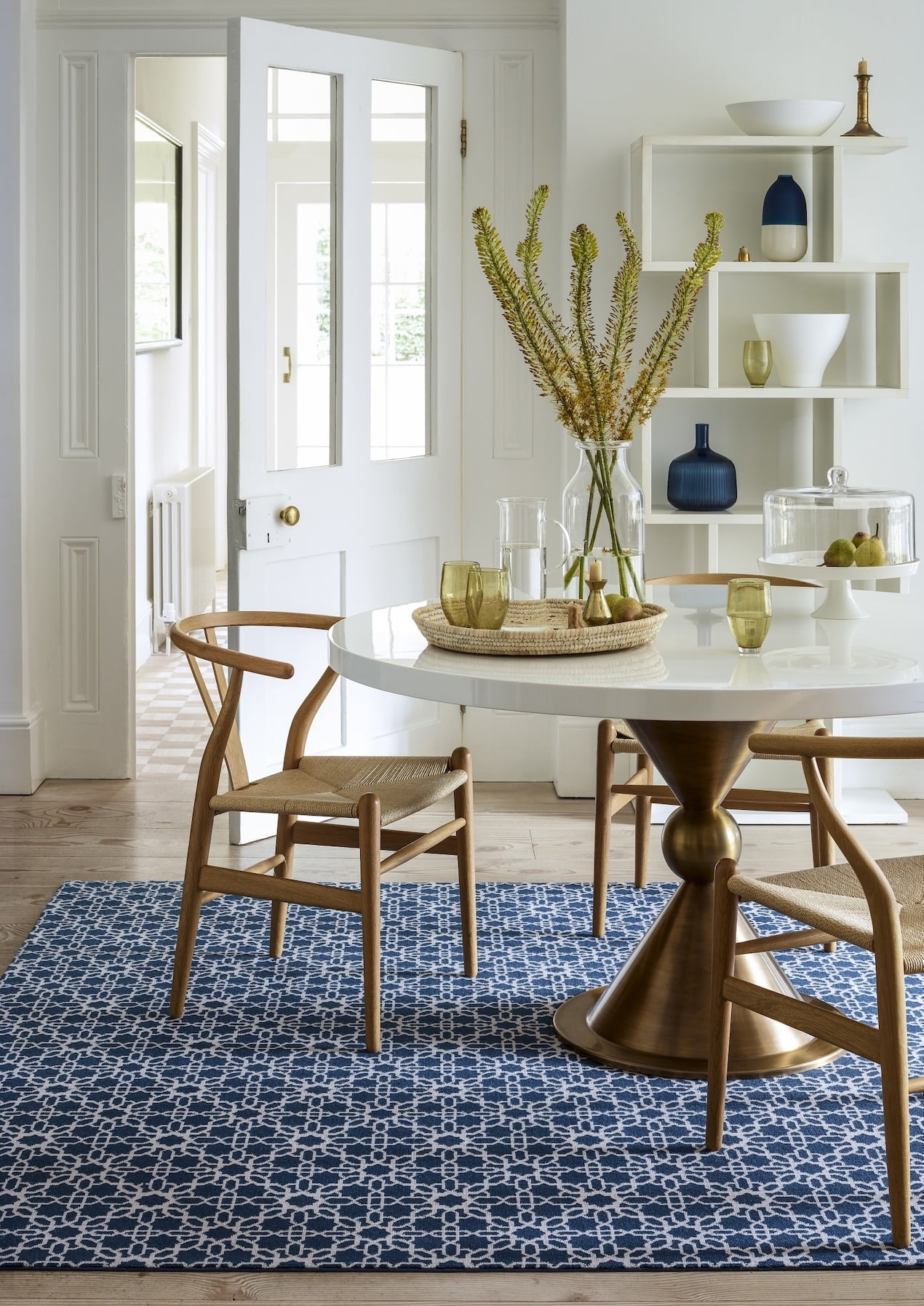 Show off your belongings
If you love listening to records, then put your favourite ones facing out for everyone to enjoy. Carefully display beachcomb finds like sea-worn glass, shells or interesting pebbles under a cloche. Love adventure? Then display travel books can reflect your traveller spirit.
Although it may be tempting to fill your shelves with tons of books which is fine if you are a huge bookworm. But my tip is to leave a little space to place little items to visually break up the shelving. You could place a stack of books on their side or use book ends to create the perfect gaps.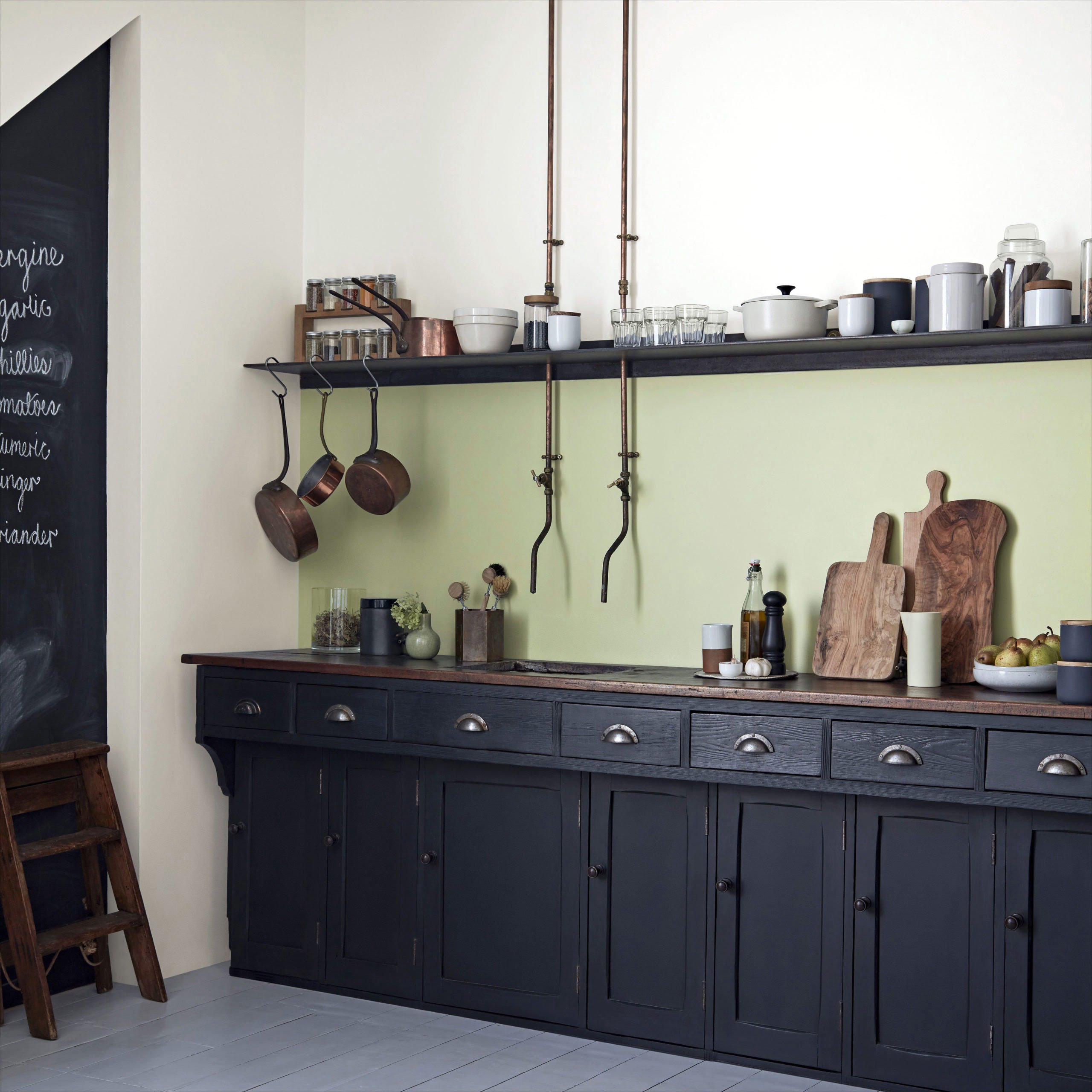 Take time to rearrange your shelves every so often to reflect what you are currently feeling or are interested in. Move your favourite book, inspiring artwork or object to the front – to allow your shelves to tell the story of you.
Interior Styling Tip: To Style A Happy And Welcoming Home
One stylists' tip you can try (taken from my magazine shoots) is to use empty picture frames and place a random items inside on my shelf or mantlepiece. It visually 'frames' the items you want to the Glass domes placed on top of a shell or a dried flower heads gives a whole new meaning to the objects – drawing the eye to them.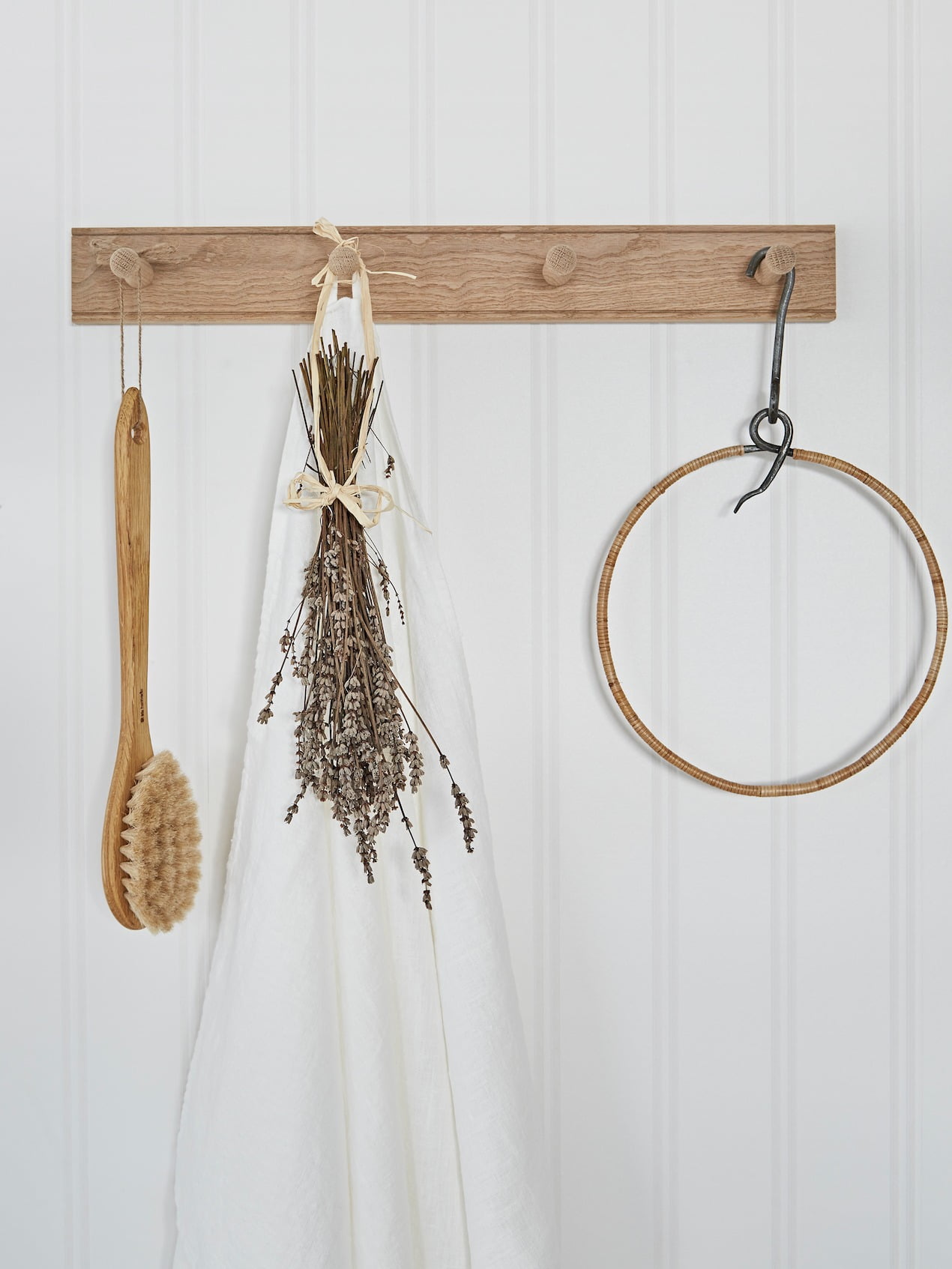 Be playful with your styling
I'll often take an afternoon out to mess around with my shelves. I start by taking everything off, and putting it all back differently. Pinterest is a great source of styling inspiration.
It's not just shelves either that I like to style. I'll rearrange th top of cupboards, my desk, the side unit in my living room. Think of every surface in your home as your very own art gallery for you style!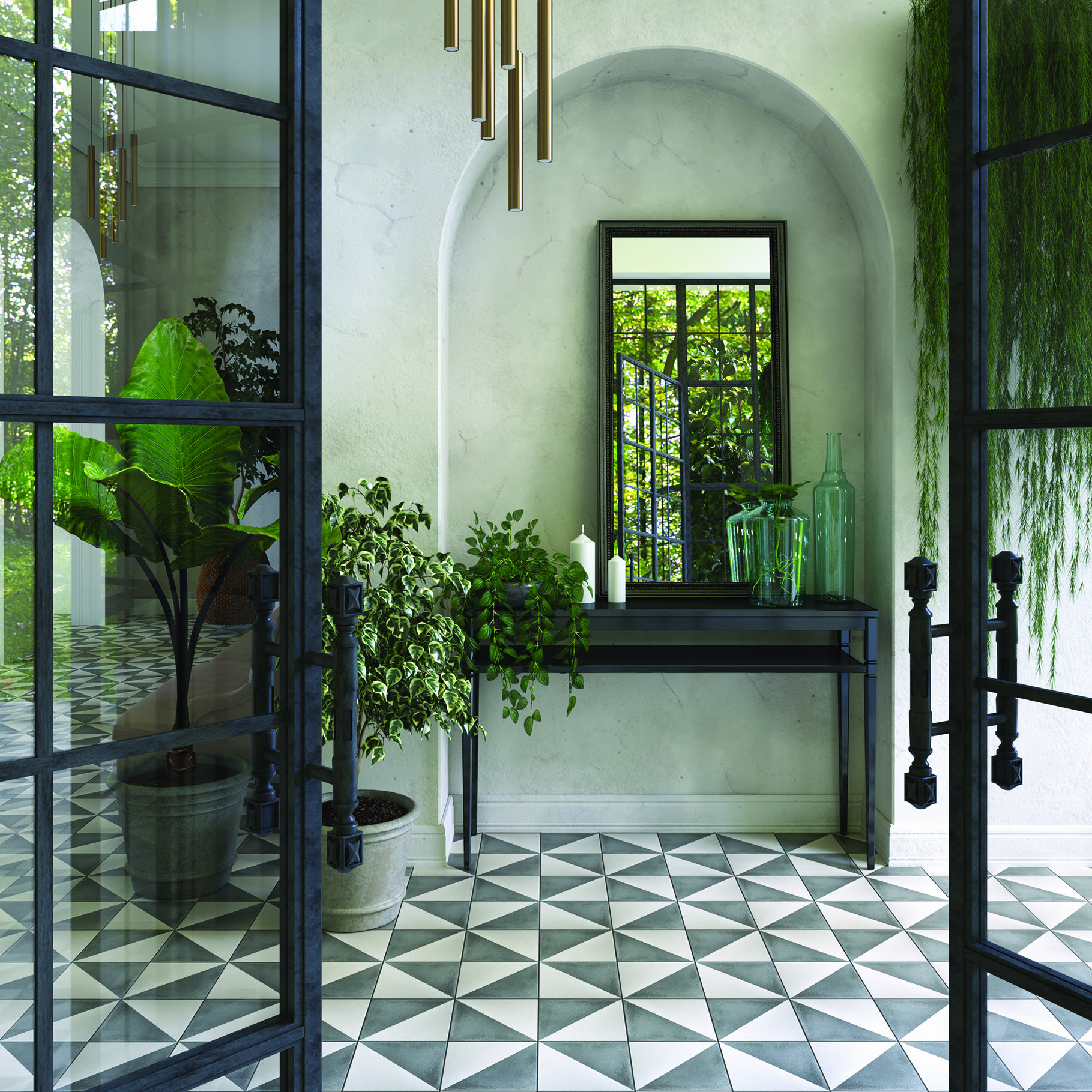 Styling A Happy & Welcoming Home
A happy home is full of lasting memories. When you have finished styling your space – you'll want your home to be the place that everyone gathers too. A home where the laughter never stops and joy is felt from the moment you welcome guests into your home.
Your Homework
Now you have finished my course, I want you to start inviting friends and family into your freshly styled home with a small gathering. This can be as simple as tea and crafting session with your close friends, to having gin and tonics in your garden at sunset with your neighbours, or a kitchen disco with your little ones. Whatever makes you and your home feel happy.
Memories at home are made with people. Be brave – and open your doors to your home and be the space that everyone gravitates to.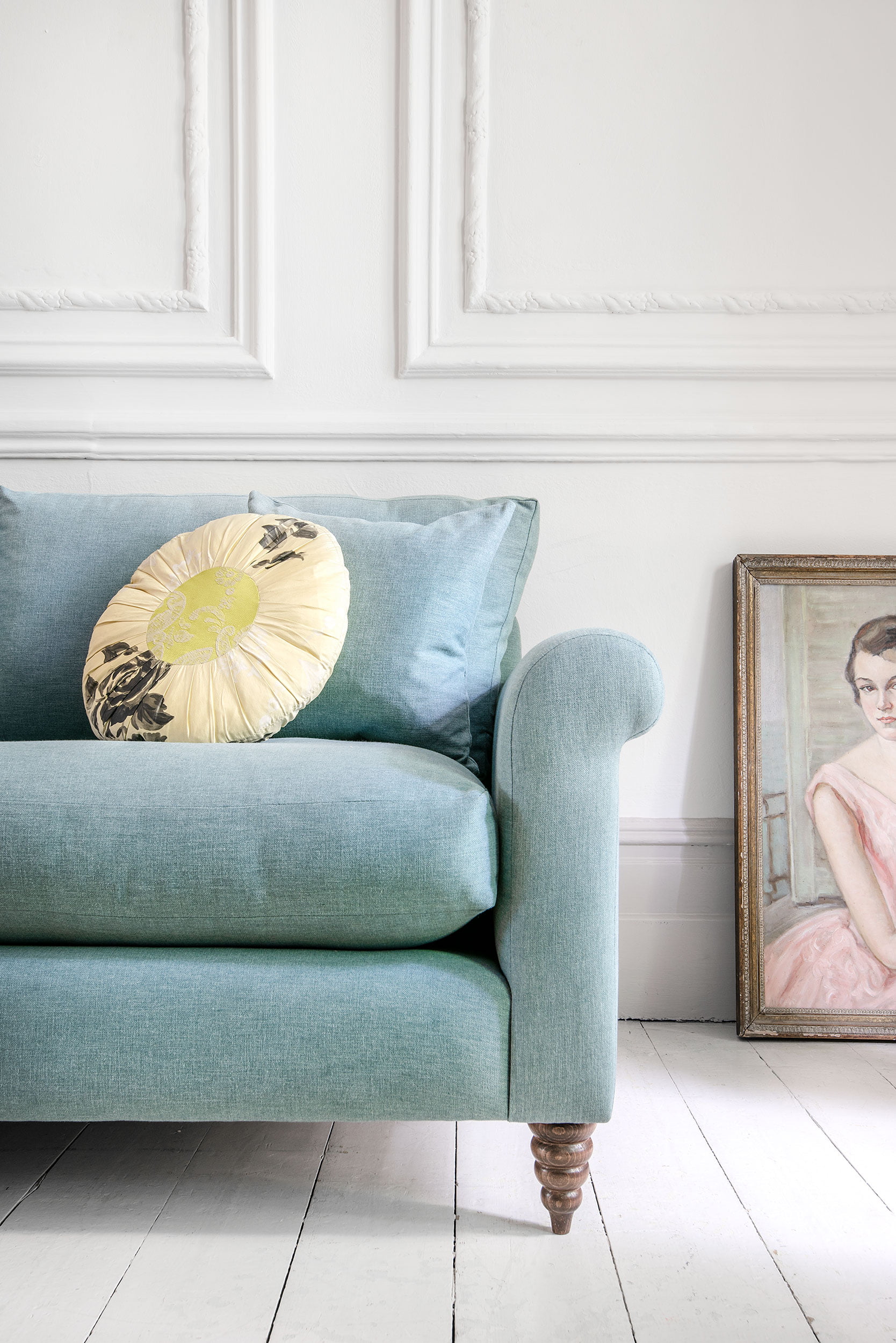 Interior Styling For Beginners – A Four Part Course
That's the last part of my course. We started by making a interior mood board for our homes, then we moved onto create a harmonious colour scheme for each room, then we styled our home with considered intention. And finally, today we have tweaked all the finished elements of our spaces to create a happy and welcoming home.
I have loved sharing this journey with you!
How did you find my free interior styling course? Do you feel more confident to tackle areas of your home now? I would love to hear in the comments box below. And if you have just stumbled across this post, then click HERE and make your way through the modules in your own sweet time.
This blog is up for an award! If you have liked this post, can you please drop me a vote HERE. We Love Home has been nominated for Best Lifestyle Blog and it would mean the world to me to be shortlisted. Deadline is the 11th September 2019. Thank you so much!
You May Also Like
Welcome To My Free Interior Styling Course For Beginners
How I Became An Interior Stylist
Styling Ideas For Your Bathroom